The house is constructed using Echale International's EcoBlock, compressed earth brick. The EcoBlock is produced of 90% local soil and 10% a mixture of cement, lime, sand and water. It is a thermal and acoustic insulator, ecologically sustainable, more resistant than cement block and 30% less CO2 production.
The house is the first in a series of houses of various size to be built with partnerships in Africa. The Kampala house is comprised of three bedrooms, two baths, living, dining and kitchen. Connected to the kitchen is an exterior wood burning stove for outdoor cooking, commonly found in Uganda. A large terrace wraps the front and side of the house allowing spaces to gather in shade for outdoor activity.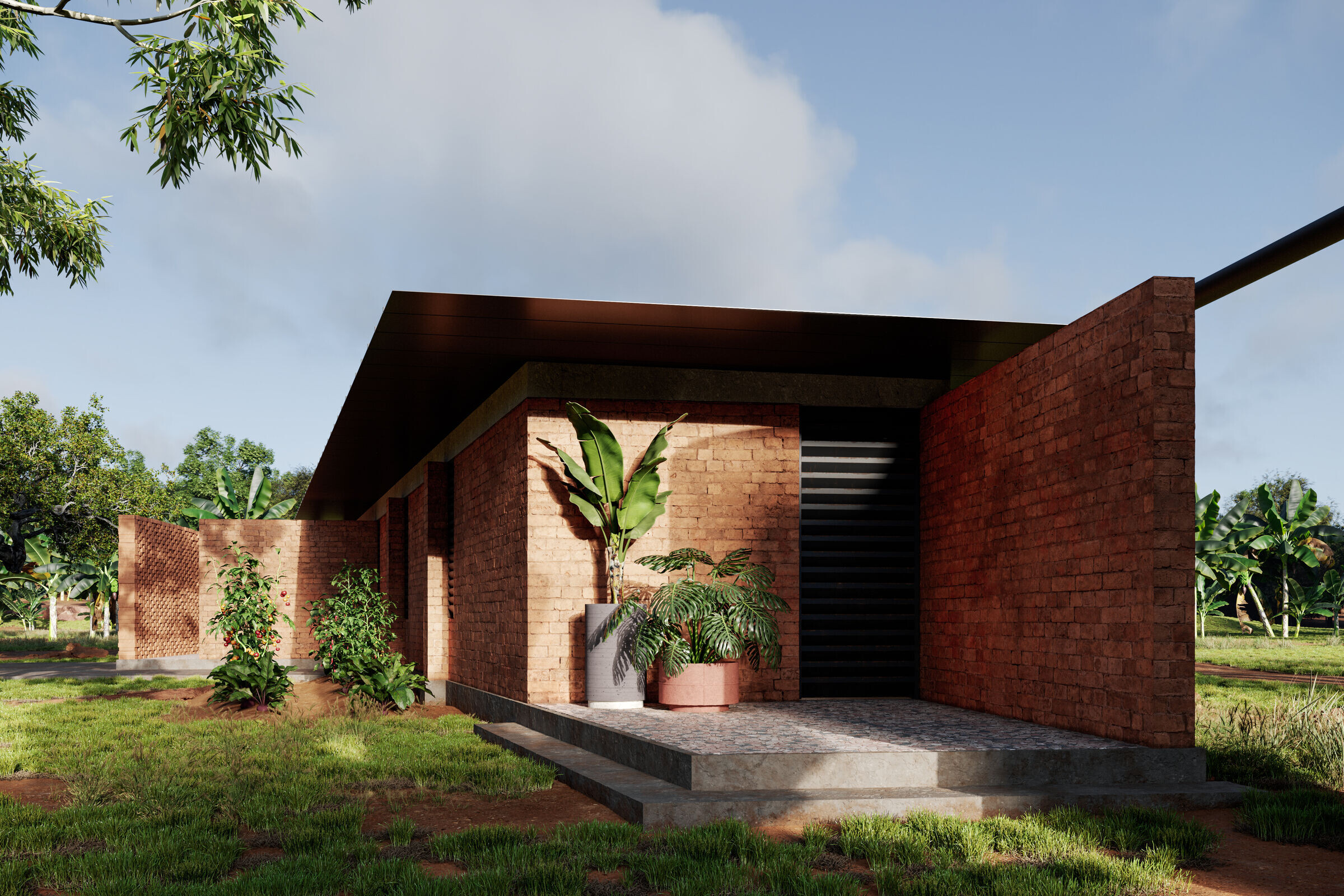 Over the house is a large corrugated steel and wood roof designed to support solar panel array, harvest rainwater and store in an adjacent water tower. The concept of a water tower for each home is to provide a community network of water supply be able to access and share in the event of a drought.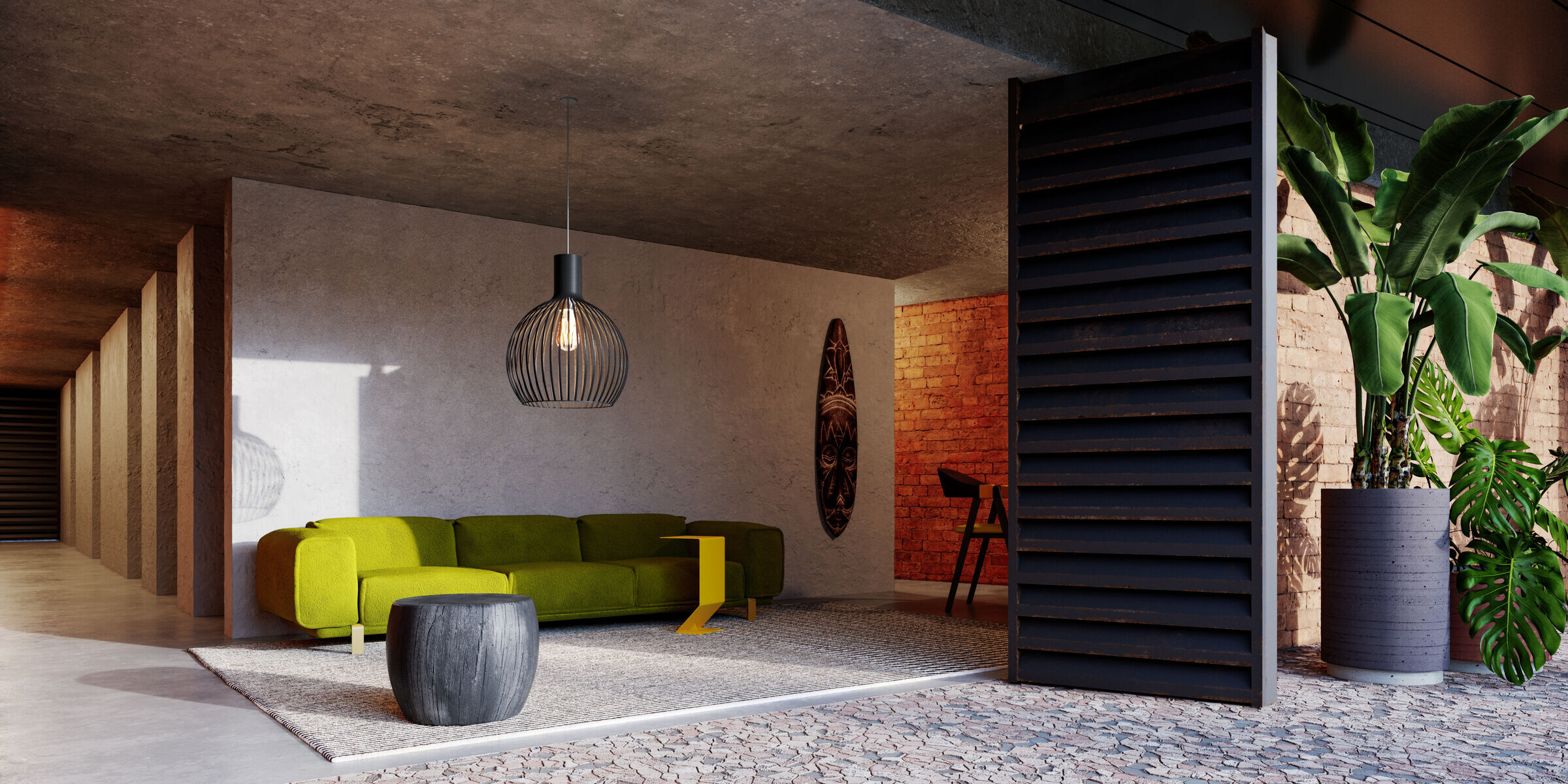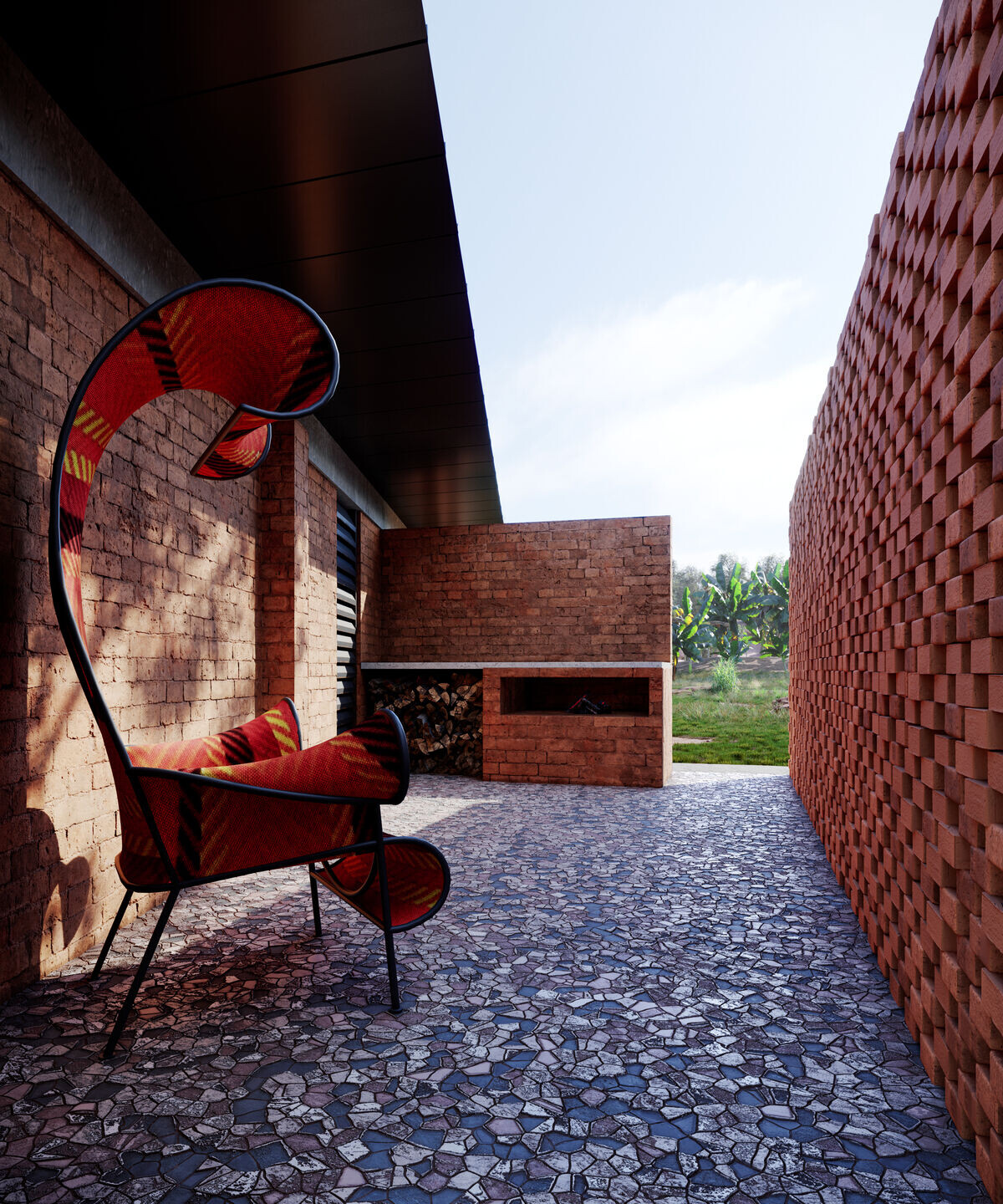 The goal of the house is to create an environmentally responsible home that responds to its surrounding context and environment while providing a socio-economic opportunity to home ownership and community stewardship.
The first houses of Echale International will be constructed in Uganda this Spring 2022. We believe in an architecture of responsibility. – Marc Thorpe