In recent years, the hype of Korean Wave (Hallyu) was first driven by the spread of K-dramas and K-pop across East, Southeast and South Asia. The popular culture is now influencing global lifestyle that inspired EVONIL Architecture to design KAIBAIBO Bakery Shop.
The bakery shop has two main zone: display area and transaction area. Both areas are softly distinguished by visual illusion of low wall that creates an elegant design transition.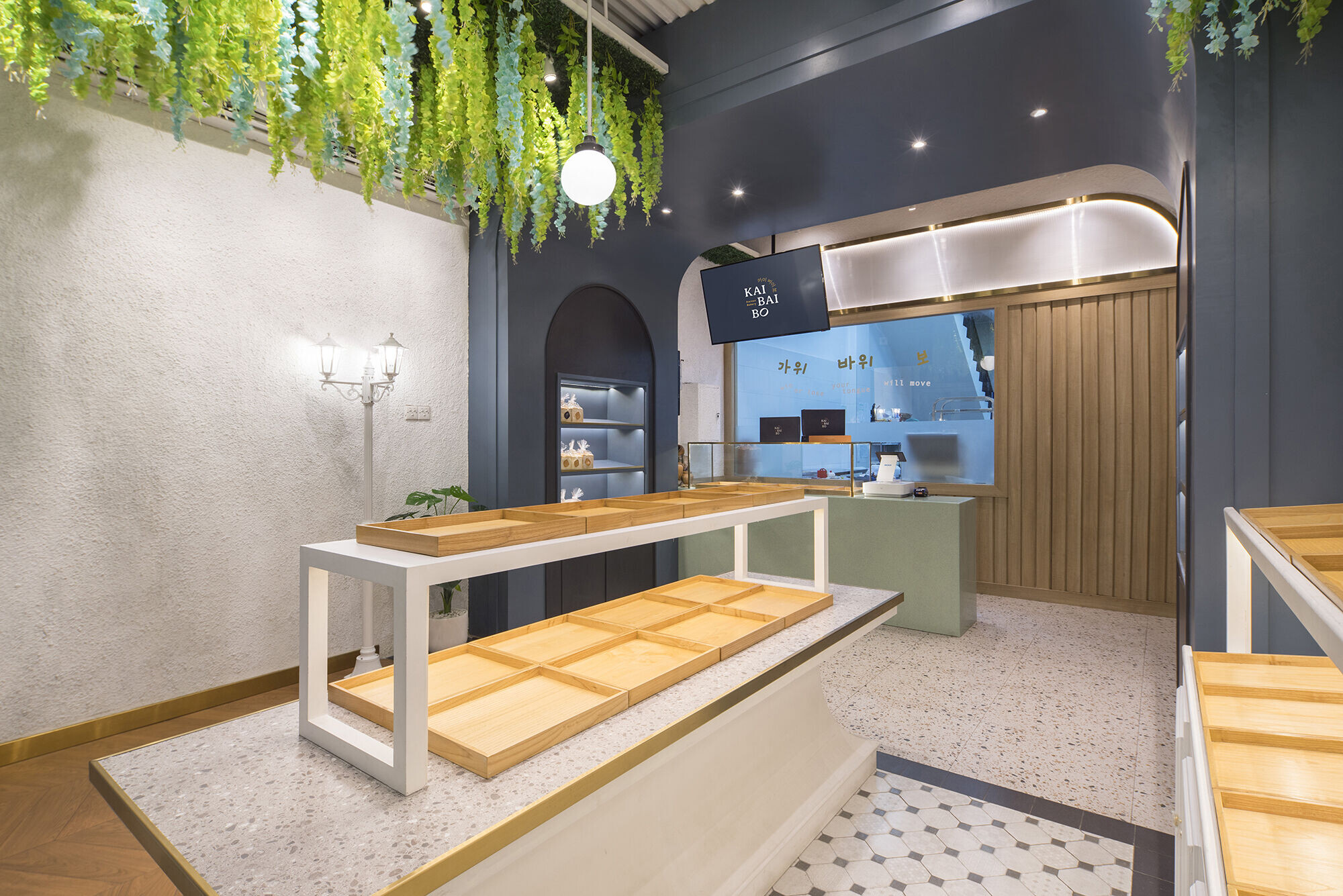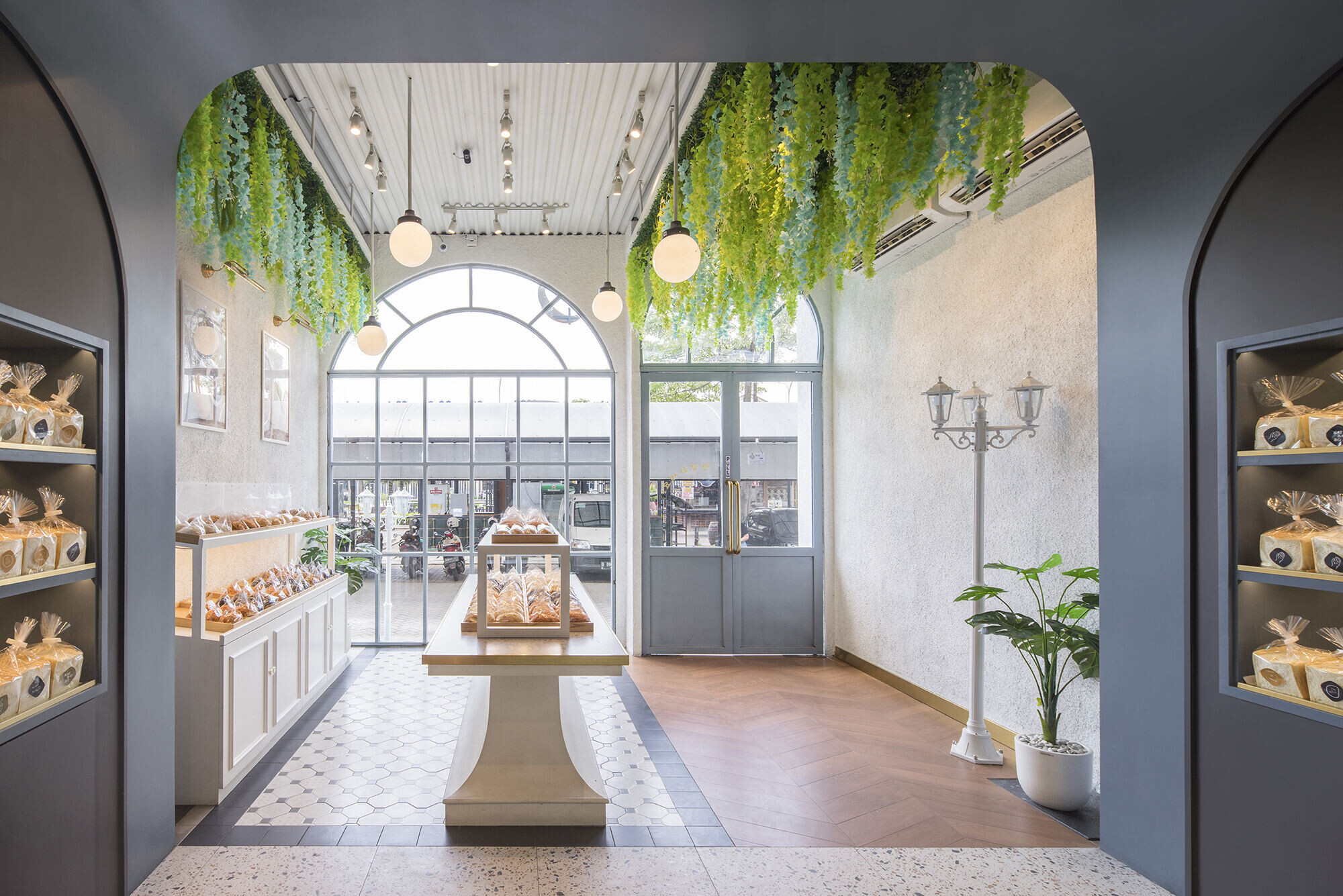 The designer translates the interior in a modern and sweet style in the ambiance of pastel colour palette. To make a different accent, natural elements such as wood and terrazzo texture are added to make it more balanced.