With Women's Health design in mind, we created a tranquil atmosphere for women and family's giving birth at Jordan Valley Medical Center Women and Newborn Center in West Jordan, Utah. Patient rooms were redesigned to have a feeling of hospitality. They were opened up by removing unused closets allowing for more comfortable space for visitors within the rooms. Additionally, ceilings and lighting were updated to complement the calming color palettes throughout the center.
Recognizing staff needs in relation to women's health design was also very important to us. We designed patient rooms to improve the flow for both caregivers and guests by arranging the rooms more appropriately with the guest area on the far wall and nurse storage and sink stations near the door. Overall we remodeled 20 postpartum recovery rooms as well as the adjacent nurse's station and patient corridors.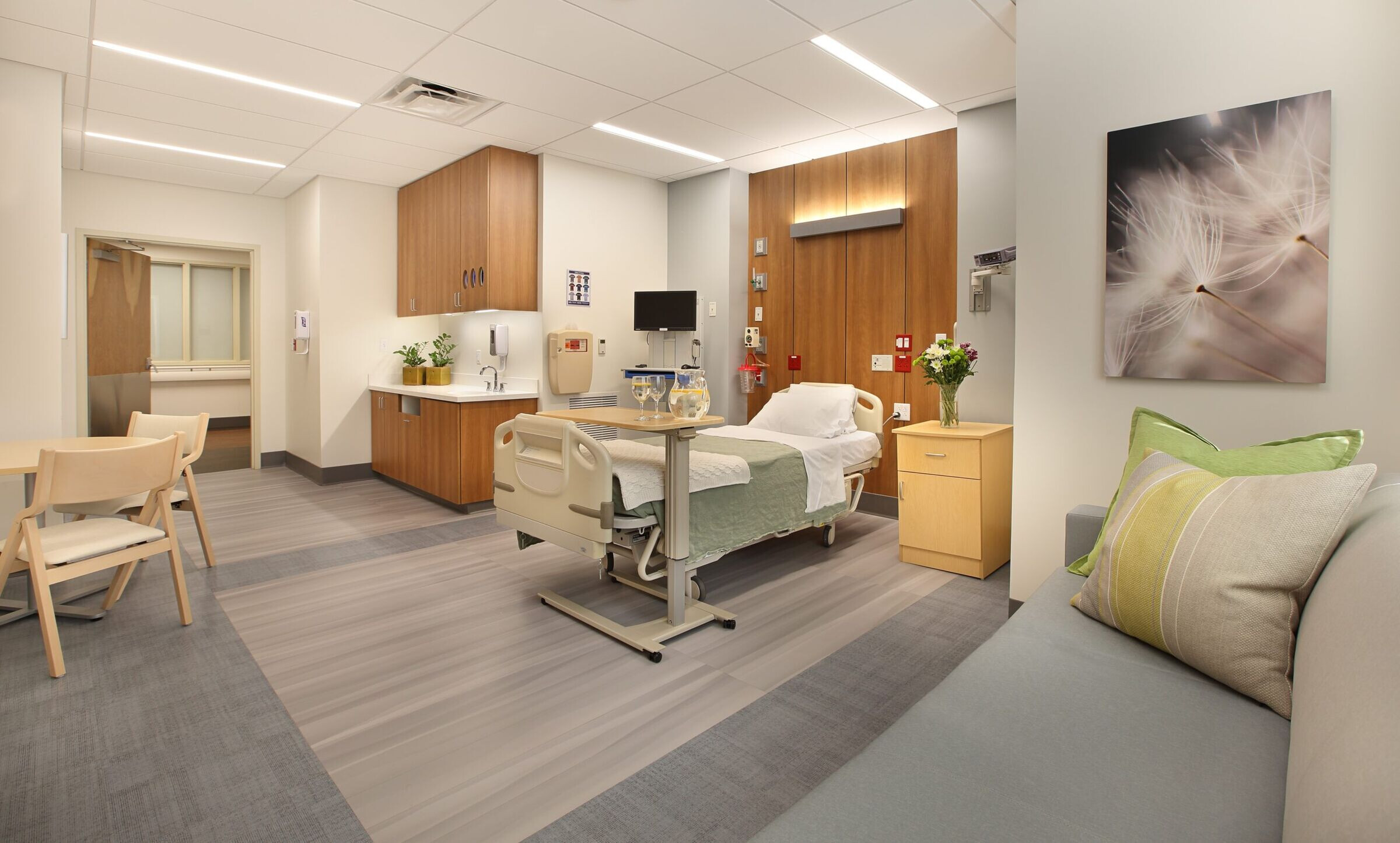 The second phase of this project, which is currently under construction, will culminate in reimagined Labor and Delivery Rooms as well as a new two-level lobby featuring beautiful colored art glass suspended above a vibrant planter box, a water wall, a two-story mural, and updated LED cove lighting providing the feeling of sunshine year-round.