With the aim to turn the classic Victorian heritage mansion into a bespoke, fine dining Chinese restaurant, Pitch embraced the challenge of experimenting with a mixture of architectural styles and cultural backgrounds, bringing the west and the east together.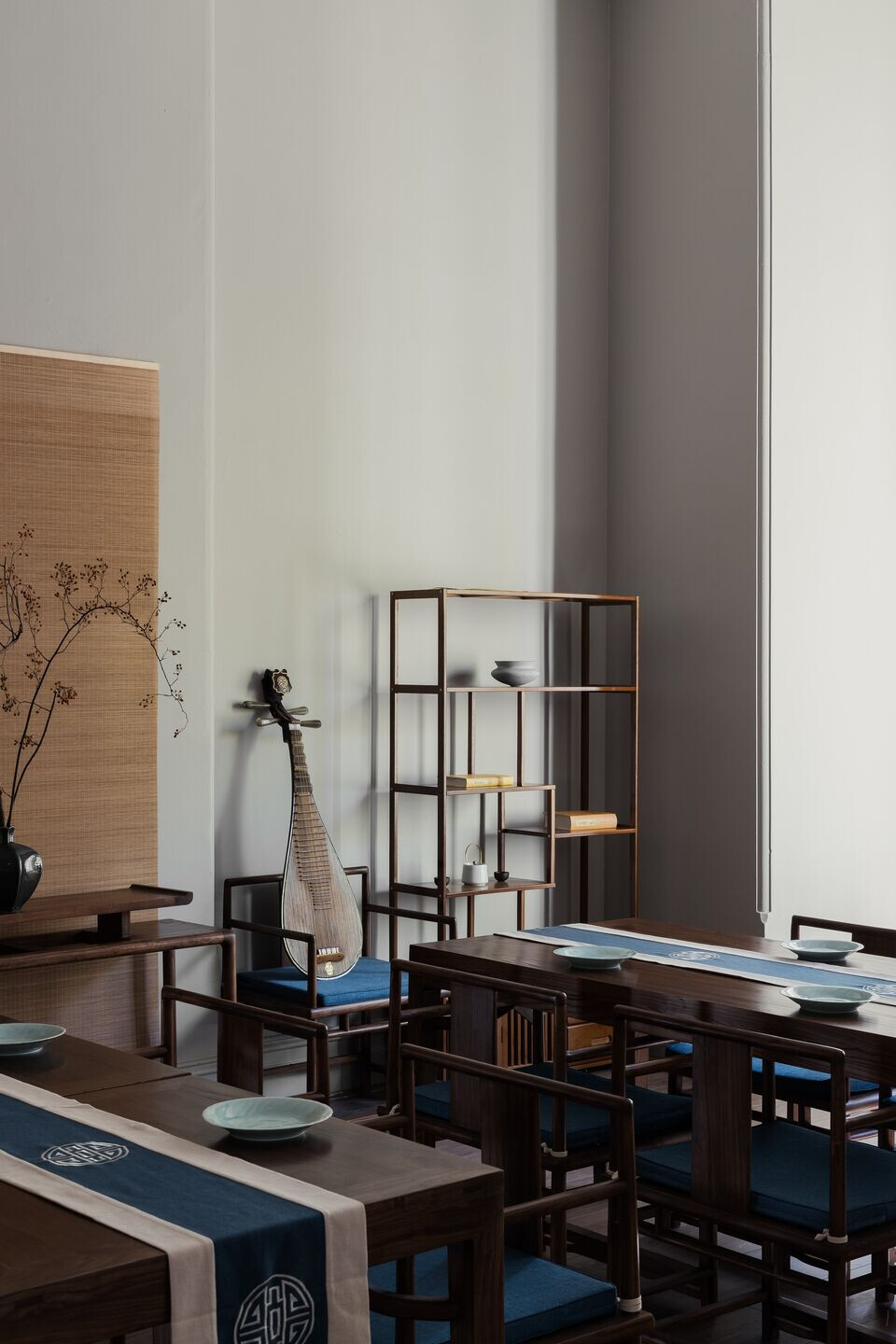 Respecting the building's heritage significance, all internal building features & details were retained and painted in neutral grey, creating the perfect canvas to introduce the Chinese Ming dynasty style furnishing as the main feature of the high-end restaurant's identity.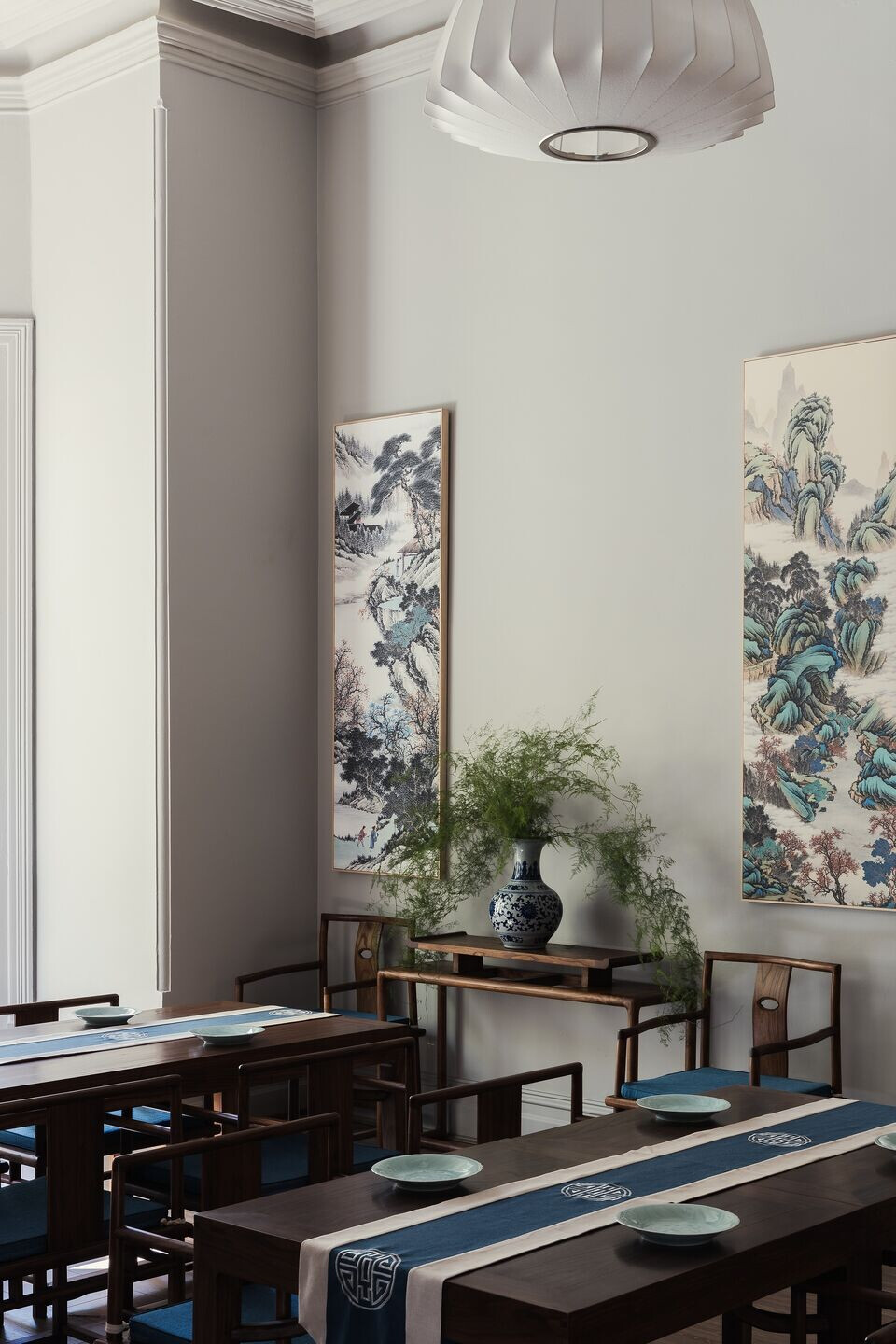 Ming Dynasty, dated between 1368 and 1644, is well known for its minimal design aesthetics, simple lines and refined joints, creating an interesting contrast with the detailed crown molding, ornamental arches, and windows that distinguish the Victorian boom.