"Inspired by the client's art collection, Studio Yugen's Jewel Box revises the traditional washed-out coastal palette in favour of a deeper, rich-coloured modesty testament to personal taste and a well-travelled history.'"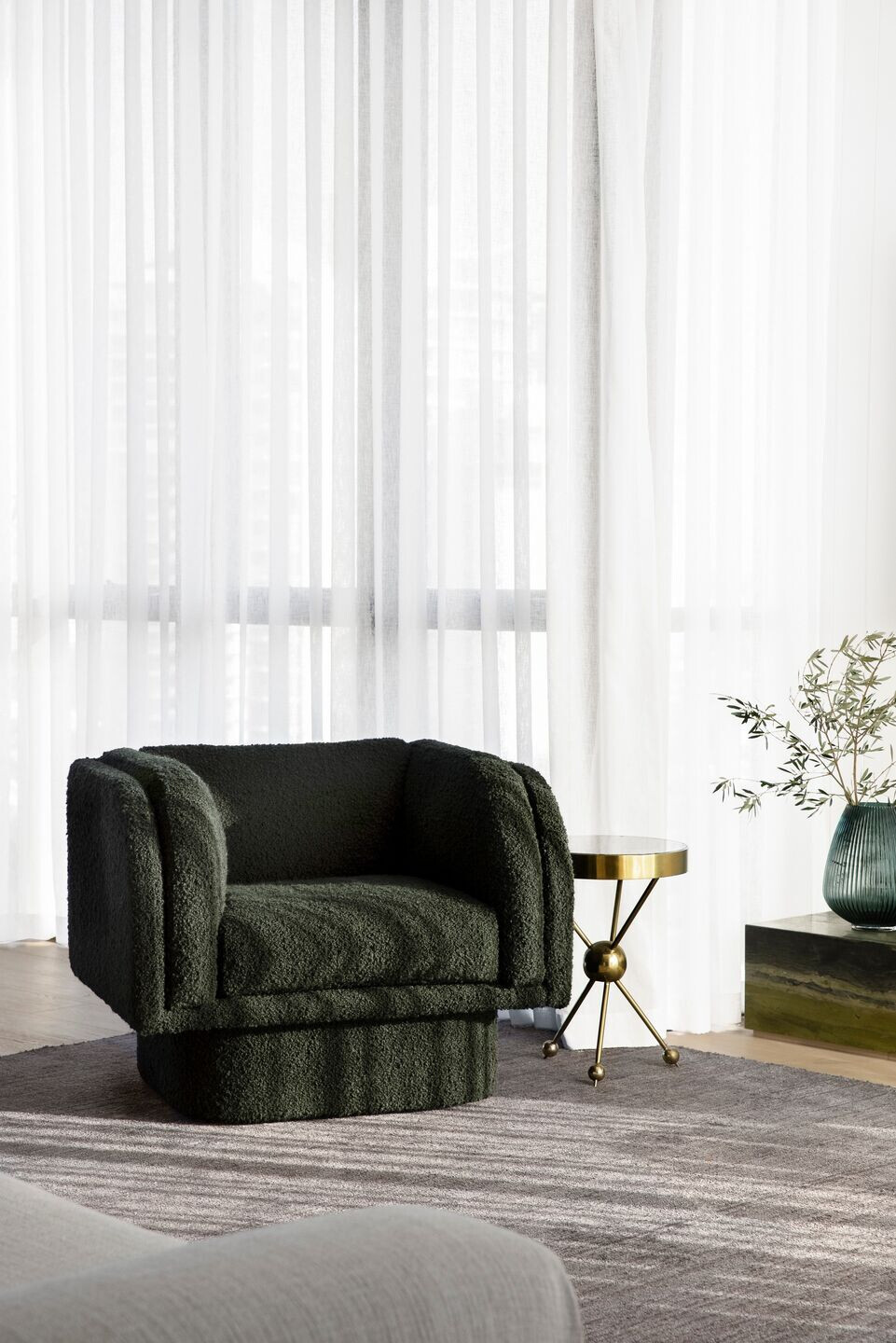 "Although situated not far from the tourist mecca of Surfers Paradise, Studio Yugen's elegant interior design offers an interpretation more cultured than the Gold Coast's often kitsch reputation, and is perhaps more reminiscent of the client's travels to transformative global hubs the likes of Los Angeles." Aaron Chapman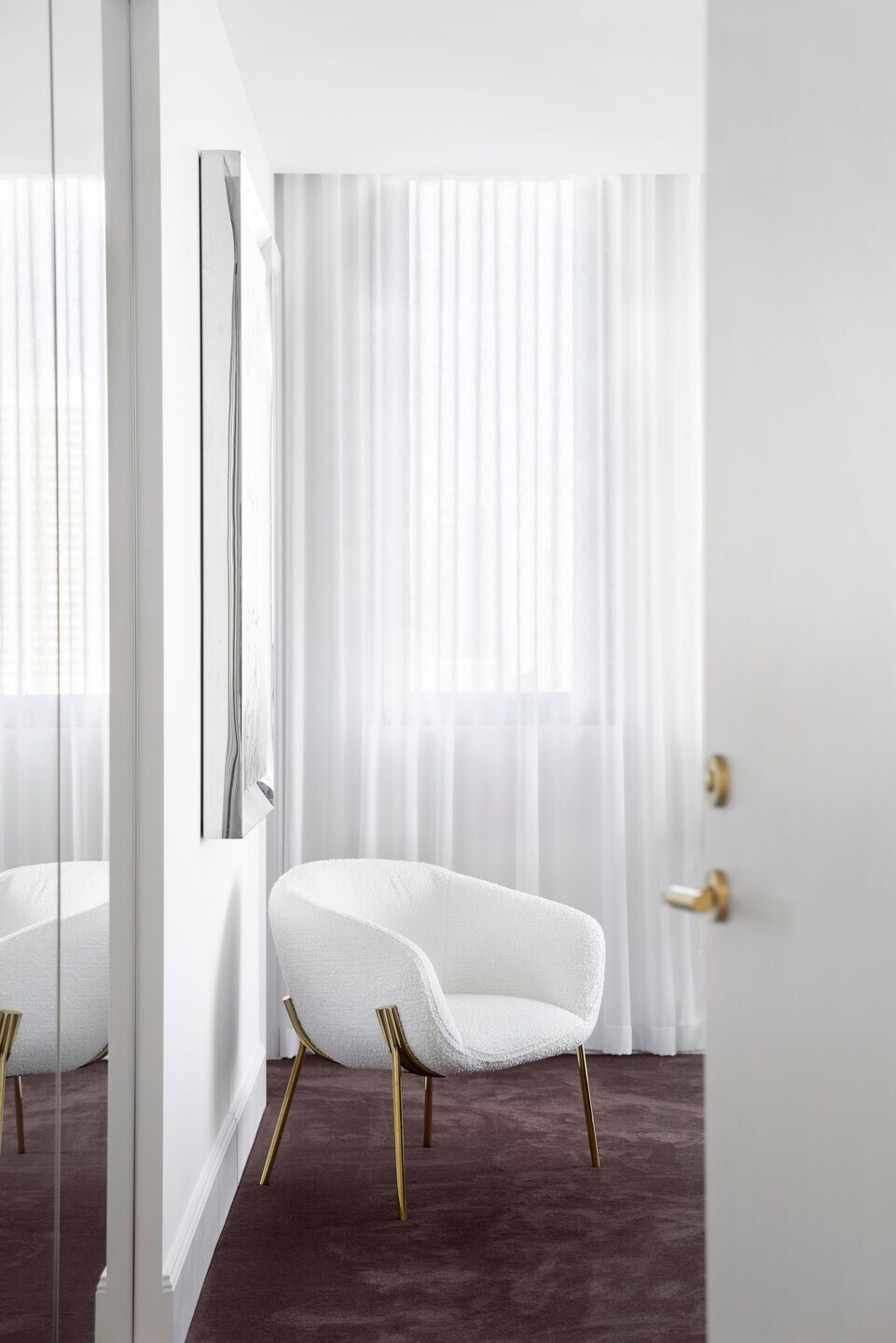 In a newly built tower in a quiet beachside suburb of Queensland's Gold Coast exists a homely celebration of colour and weightlessness. Studio Yugen has delivered Cerulean as a welcoming sanctuary with a spatial connection established through the deft use of scale, materiality and memorable design moments.
Cerulean is the result of two separate dwellings combined to occupy an entire level, to embrace the views east over the Pacific Ocean and west over the hinterland, to create lifestyle opportunities in either the rising or setting sun, on opposing sides of the apartment.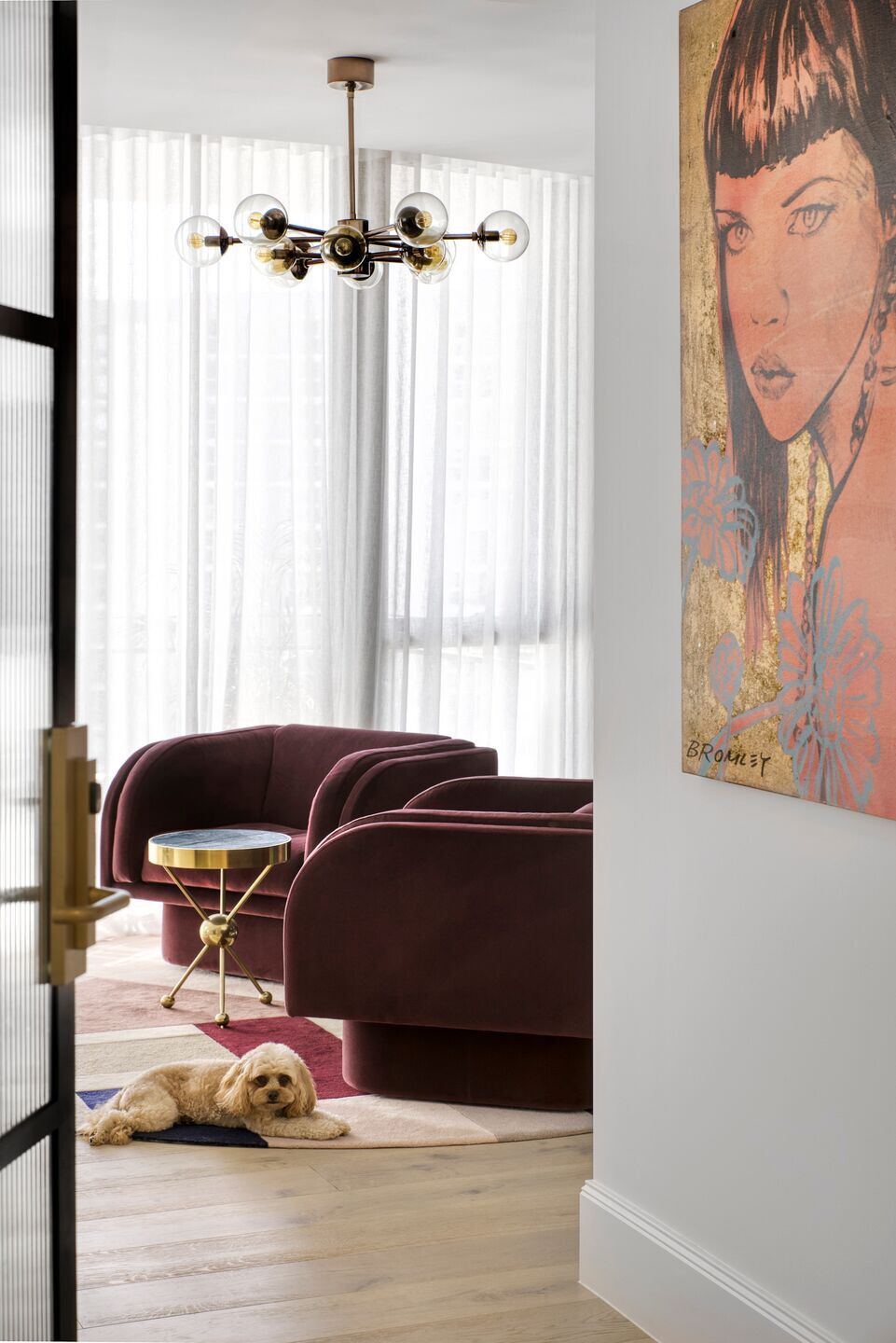 In general, the spirit of European or American counterparts is apparent. Parisian or New York apartments are brought to mind, but these moments are fleeting and offset by the fabulously bold artworks adorning the walls, grounding the apartment in Australia and Australian culture. A David Bromley dominates, while a site-specific, historically Gold Coast sculpture by Scott Redford playfully commands attention in the living room.
Designing around existing and such recognisable artworks is a challenge Studio Yugen confronted with great will, working with the palette and scale in complementary ways. The client's penchant for limited edition artworks led to Studio Yugen's ambitious pursuit of bespoke solutions in other areas of the design. This is Studio Yugen's point of difference – their ability to pair contemporary aesthetics such as Jardan and Grazier Co., with the studio's own custom element design service. From the striped bedhead and kitchen joinery to the graceful walnut office desk, Studio Yugen worked with Australian manufacturers and furniture companies to produce one-of-a-kind outcomes.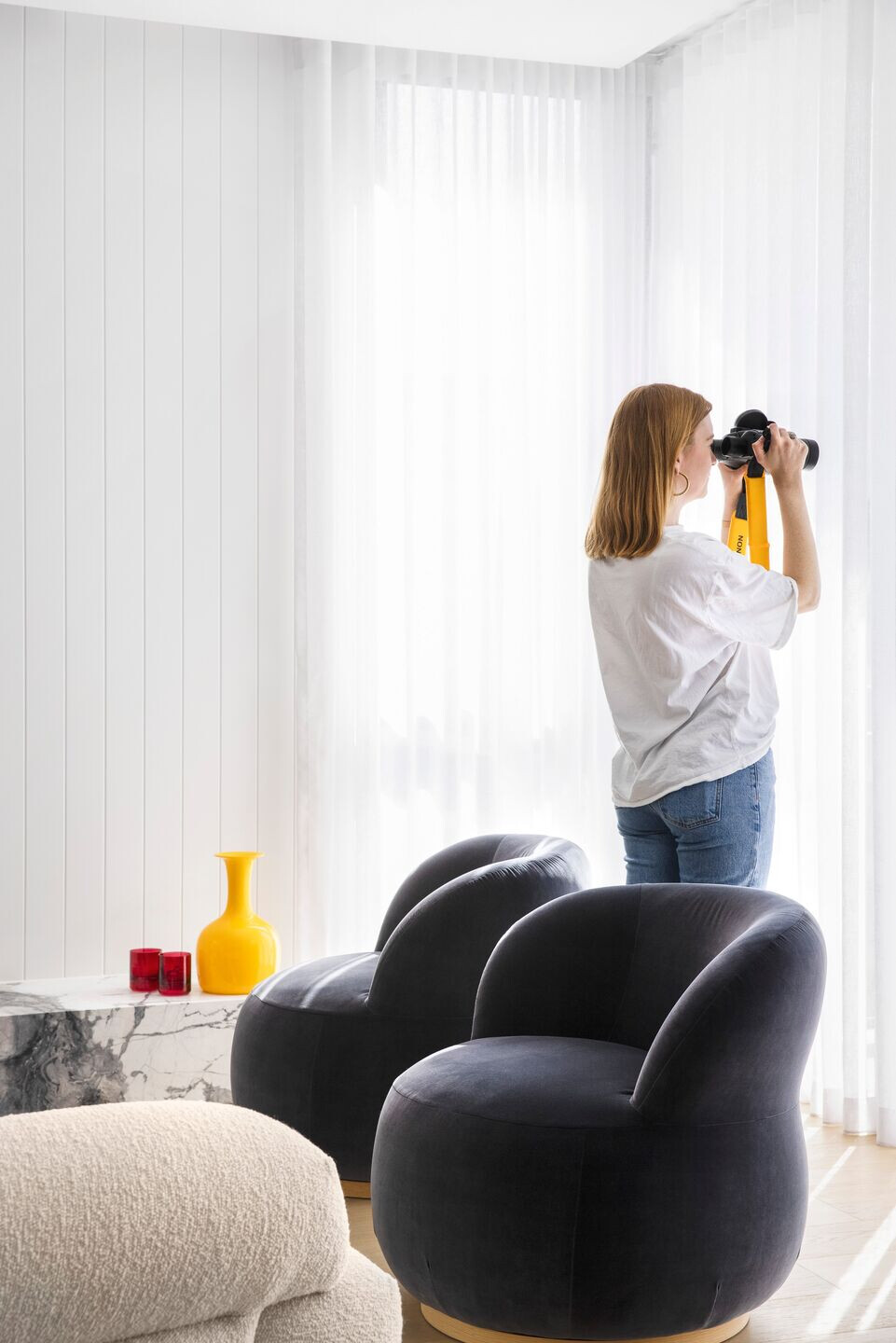 A motif of transparency travels throughout Cerulean. Floor-to-ceiling sheer curtains diffuse the harsh Queensland sun as it penetrates the entire-level apartment. This calming weightlessness is reinforced by the restrained material choices and the repeated soft textural gestures of fluted glass. In the kitchen, the heart of the apartment, the decision to continue the fluted glass cabinetry provides a light touch against the dramatic grey, and the marble and brass pairings.
Cerulean is an achievement in elevated individuality. Through a holistic and measured approach, Studio Yugen negates coastal tradition and redefines what is meant by bespoke in this distinctively contemporary space – a truly individual home, modelled to the individual tastes of the occupants.
Studio Yugen is a multifaceted design practice with a global reach. Studio Yugen's aesthetic is inspired by international travel, collaboration and a love for good design. We're not defined by any particular project type, spanning across a wide variety of commercial and residential projects. The essence of our work is found in refinement and creating spaces that heighten the human experience. Founded in 2018 by Dawson and Rose Grayson and now lead by Georgina Dawson and driven by the multidisciplinary expertise of our team, our practice offers new builds and major structural renovations. Our inclusive approach allows the client to collaborate, with Georgina overseeing the creative direction on every project. We encourage them to express their desires, ambitions and objectives. We love to share our concepts, innovations and discoveries, enabling introductions to artists, craftspeople, retailers and suppliers throughout the journey.