Isula (in Sardinian means Island) is an architecture embodied in a space that aims to take the visitor into the smells and atmosphere of Sardinia.
The installation, sponsored by the firm Squash Martín for Marbella Design 2021, is inspired by Sardinian architecture and in particular, in the villa "la Rotonda" of the Italian architect Cini Boeri in Costa Smeralda.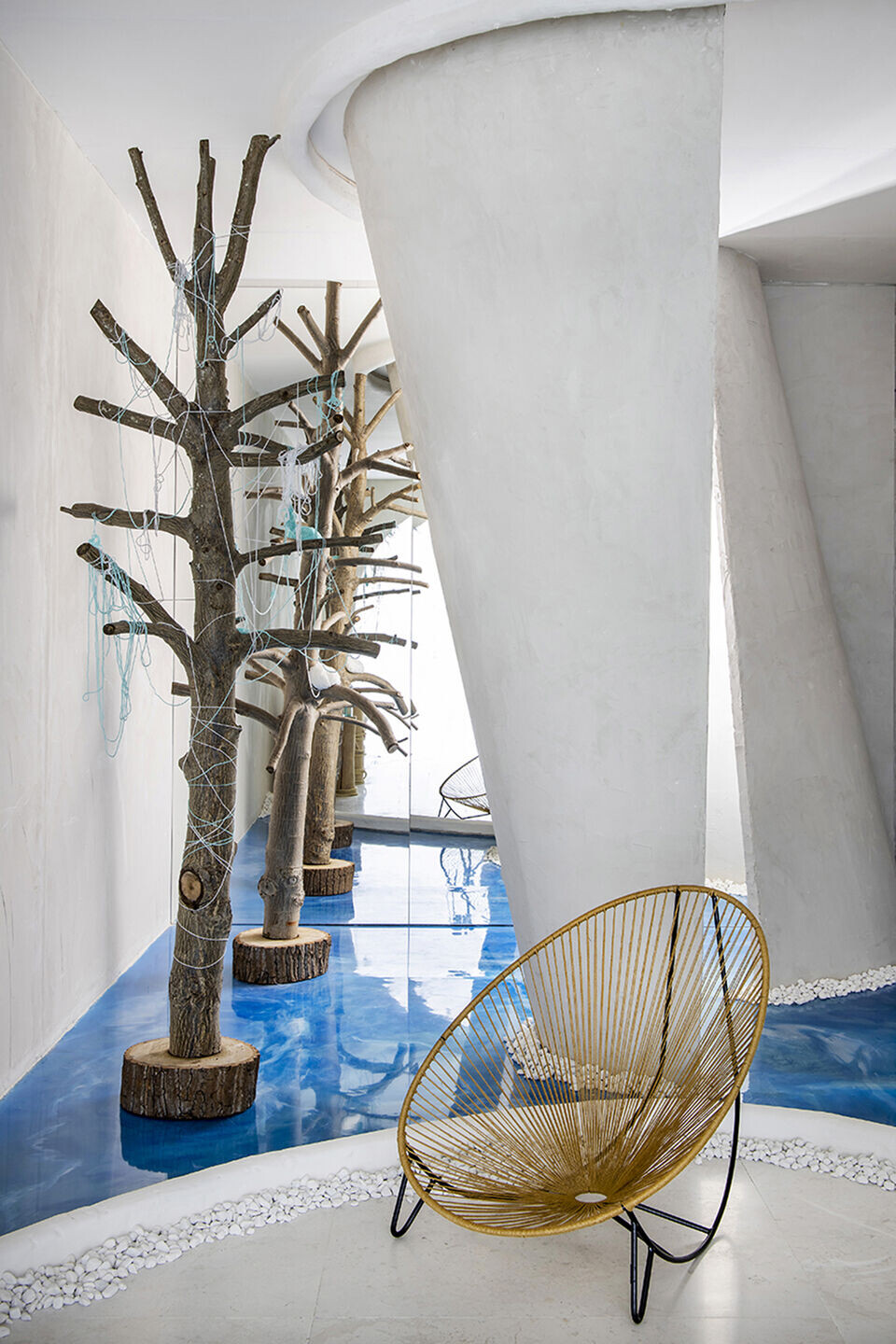 Its particular curves are transformed here and like waves of the sea rise up to the ceiling and retreat into the back wall, taking off nature and leaving the melancholic verses of the Sardinian poet Sebastiano Satta dedicated to Sardinia.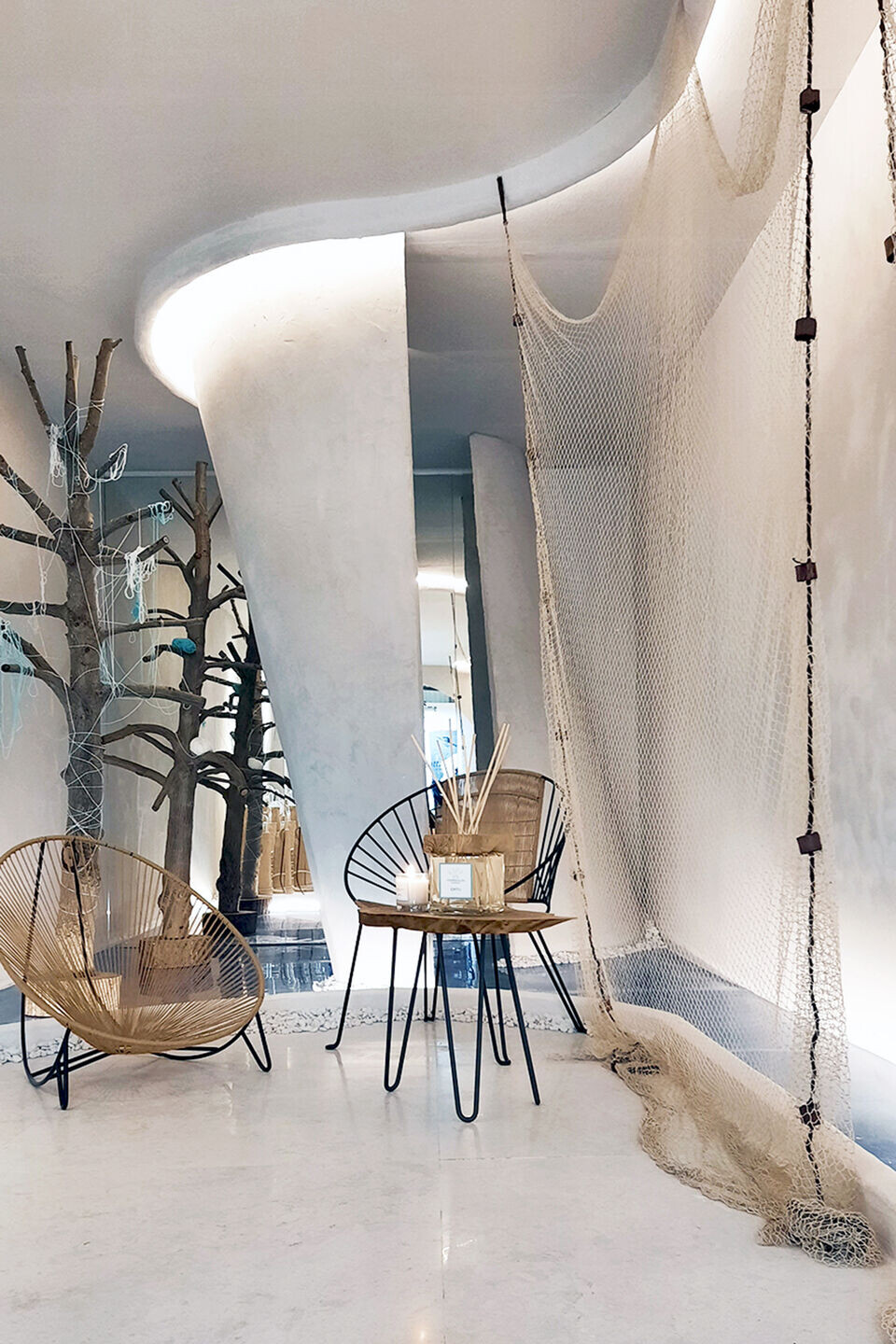 Around the sea and land that evoke the roots.
This space has a double soul: on the one hand, it is a concept studied exclusively for the Italian perfume firm Cosmeralda based on its values, which include respect for the environment and the infinite love of its founder for her land; on the other hand Isula is an installation that aims to lead the visitor to a deep reflection on all those who have had to cross the sea over the centuries to achieve a better future. Crossing the lateral route behind the nets, one arrives inside the great waves, which symbolize the difficulties, the storms. Here the smell of Cosmeralda helps to remember the smell of the roots, of the places of belonging that we have left behind, that the souls that have crossed the sea have left behind.