Ipša is a family-owned company that produces olive oil and wine. Located in Istria, famous for quality wine and olive oil, they wanted to have a space to welcome their customers. They decided to reconstruct a family farm and transform it into a tasting place with a retail shop.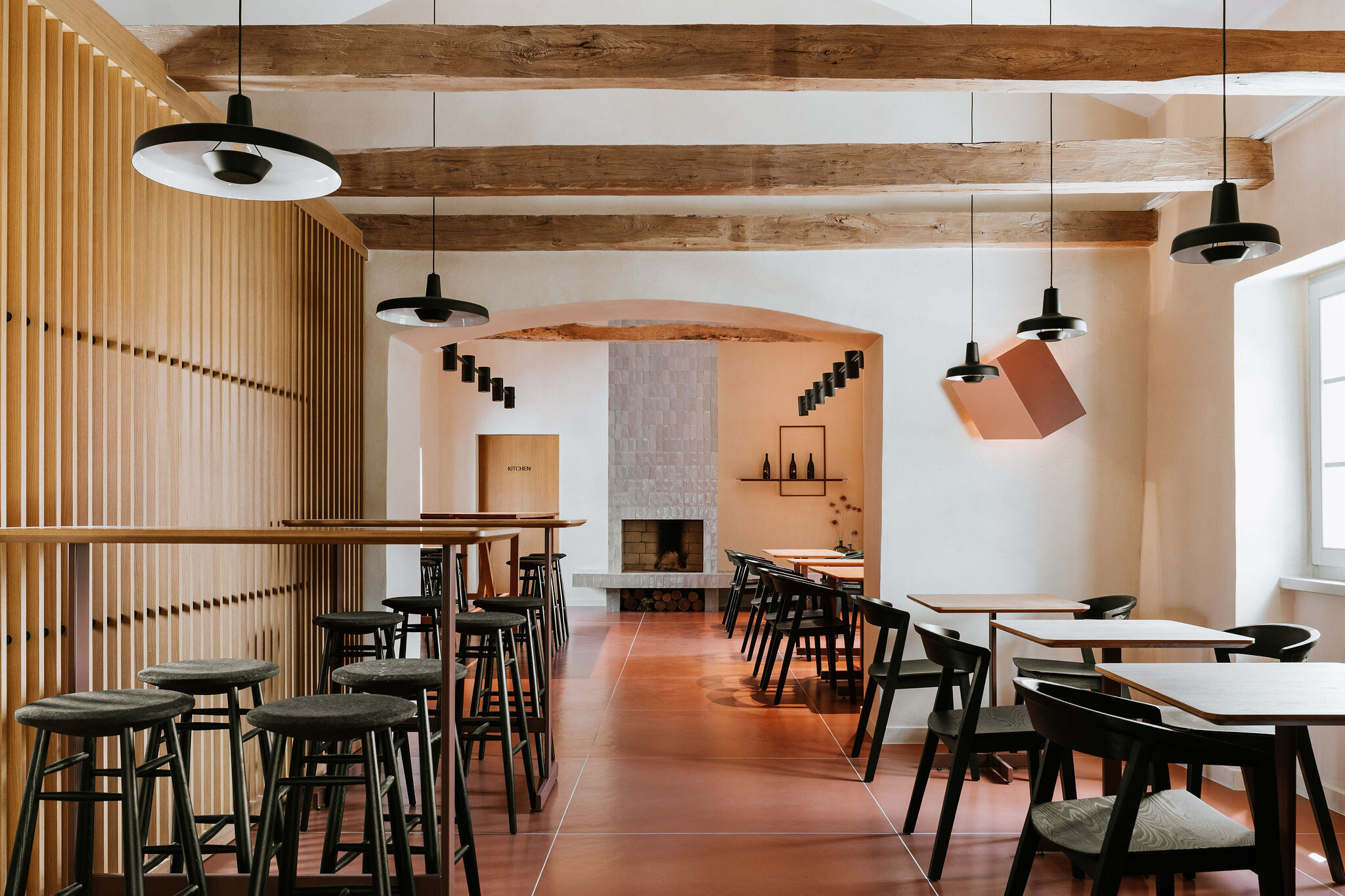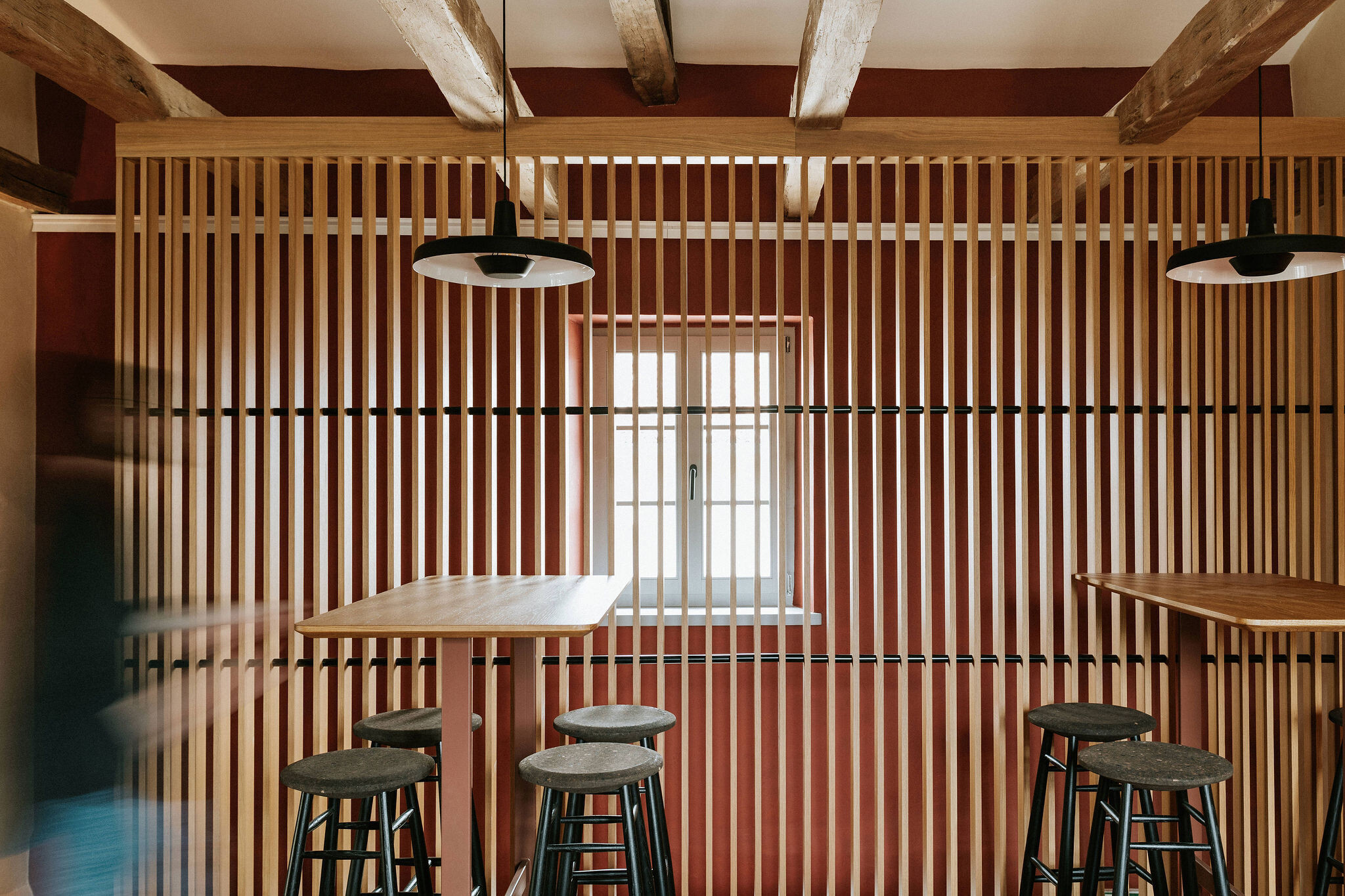 The 185,00 sqm space is a reconstructed old farm with the original over 100 years old wooden beams. The main construction walls were also preserved and served to separate the entrance corridor which leads to the shop from the tasting area with a modern functional fireplace covered with hand-made ceramic tiles.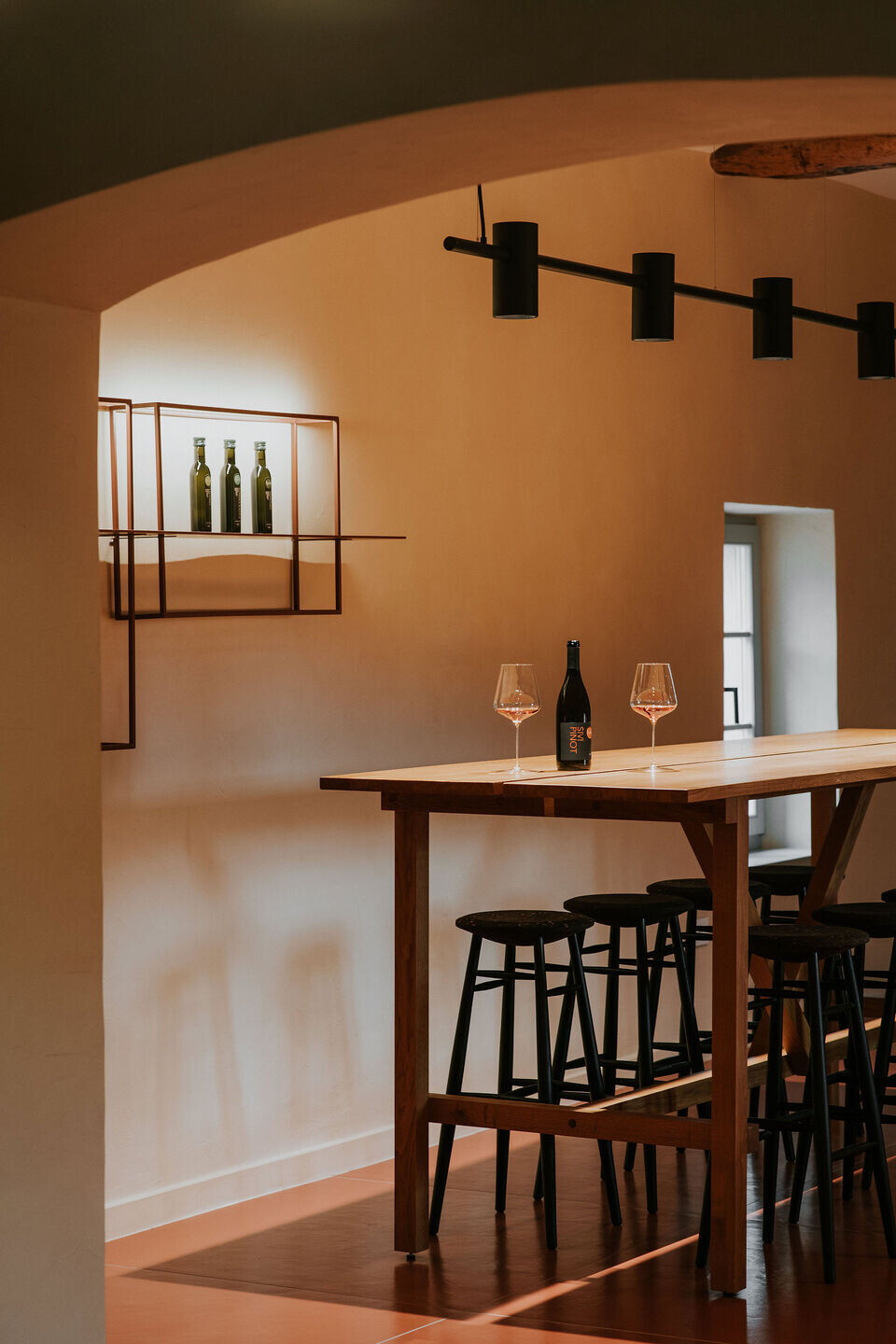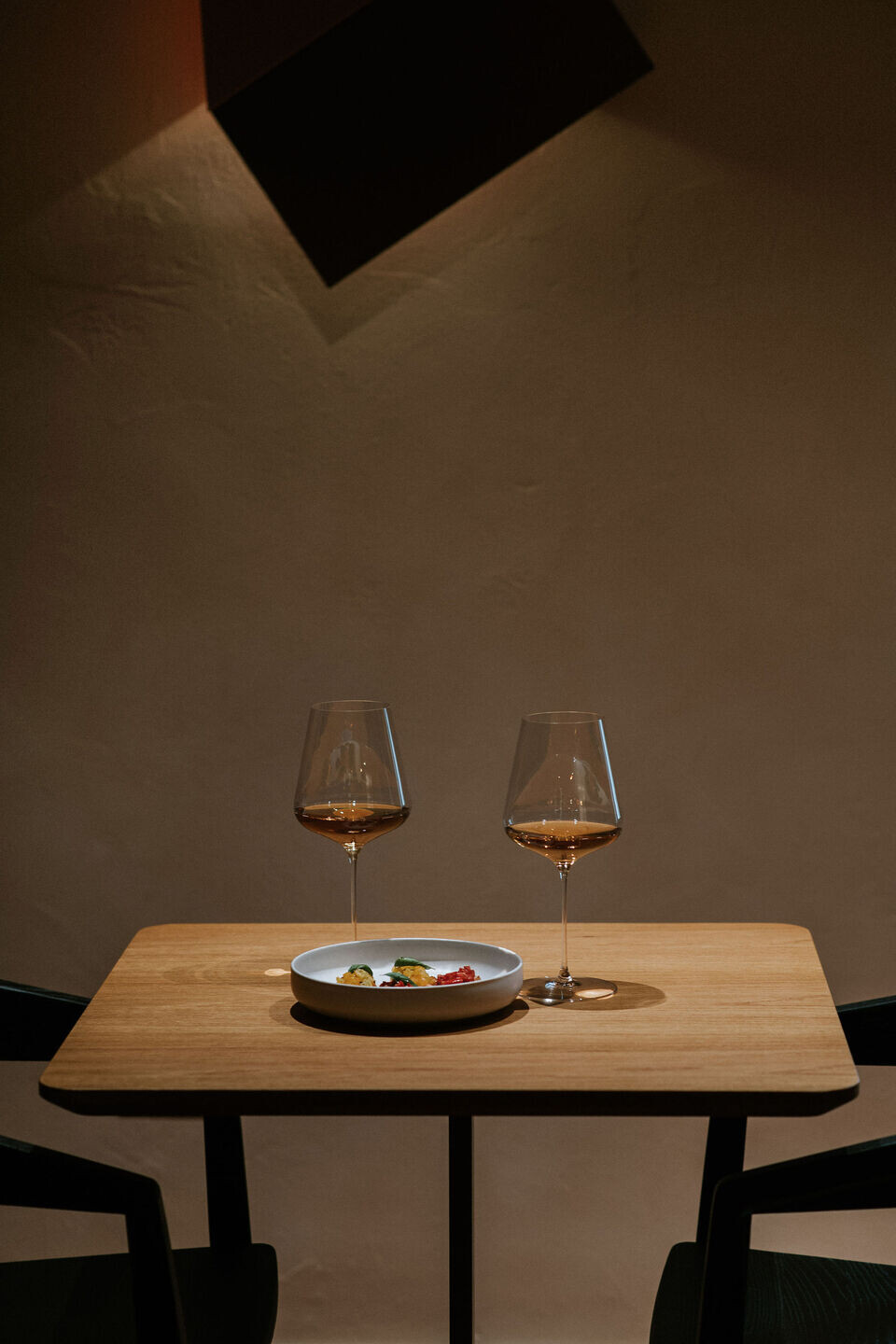 The architecture of the space was thoughtfully developed and designed to mimic tones of red soil, which is the best type of soil for olive trees to grow.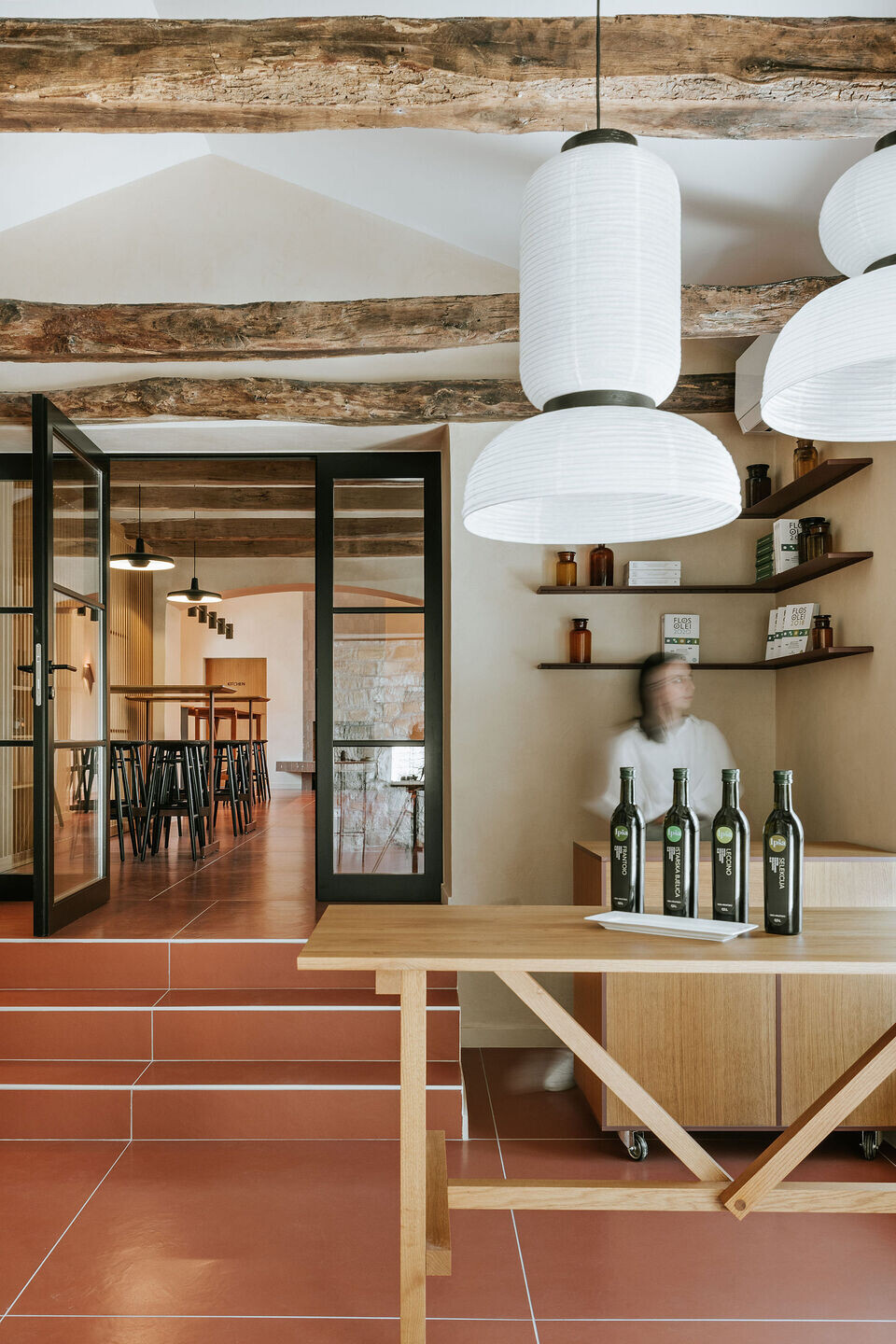 Tables have solid oak wood tabletop with inclined table edges for 65 degrees. The wooden parts are coated with a custom-made interior oil that combines four different oil shades instead of lacquer to get the raw & bold look, but a very soft touch effect. The metal table base is also custom made, with custom-made coating powder, which matches the color of ceramic tiles.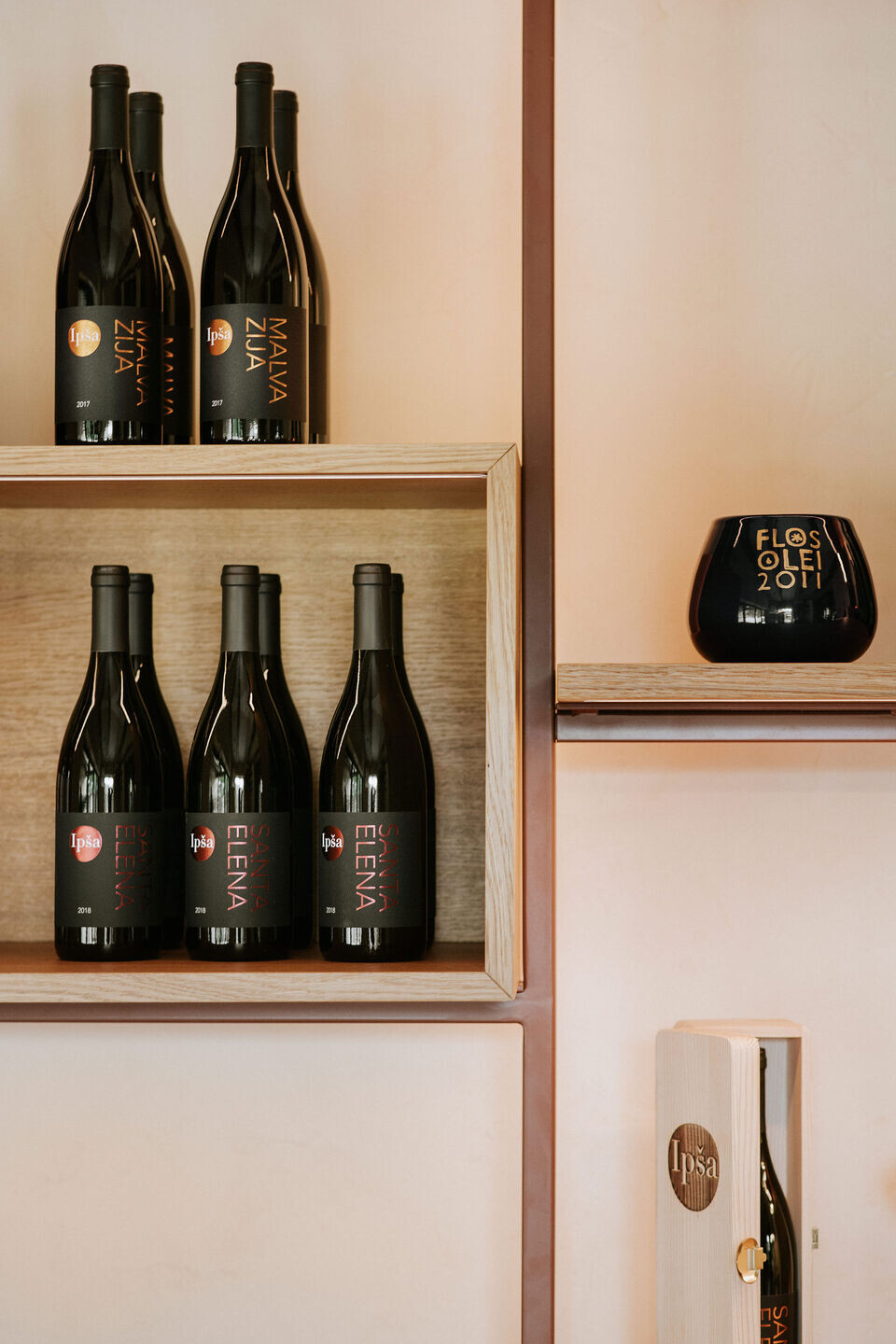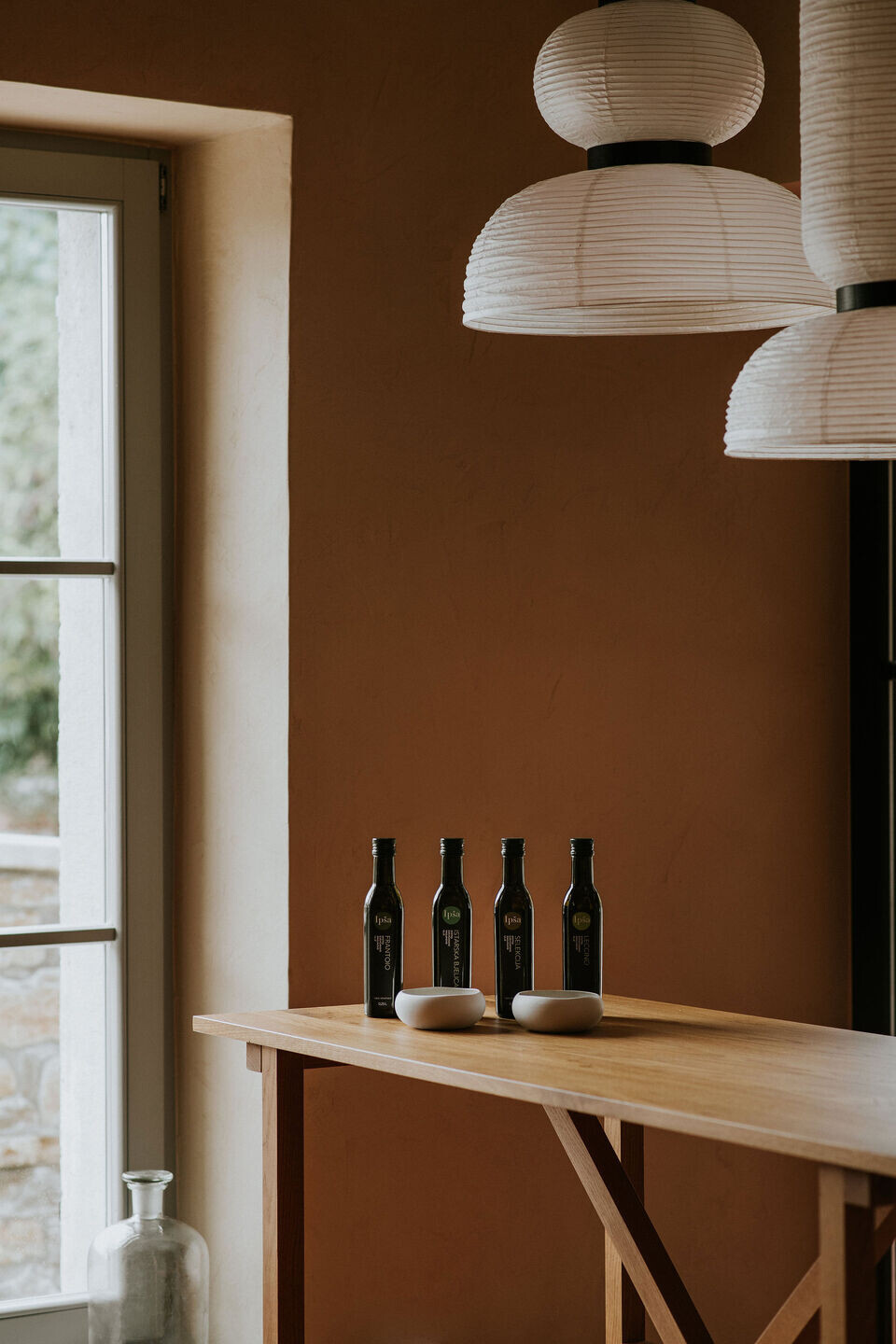 Apart from tables, we developed the designer's idea for japanize style community tables, service stations, space division elements, and unique and elegant presentation shelving.
Interior design: Grupa Studio