A spacious two-room apartment was designed for a young girl. Initially, the apartment had an isolated bedroom and an irregularly shaped kitchen-living room. The owner wanted the apartment to have as much air and light as possible. To do this, we separated the bedroom space from the hallway and the kitchen-living room with the help of a glass loft partition, thereby visually uniting these rooms. It is now possible to isolate the private space from the main daytime zone with the help of a thick curtain running along the glass partition from the side of the bedroom.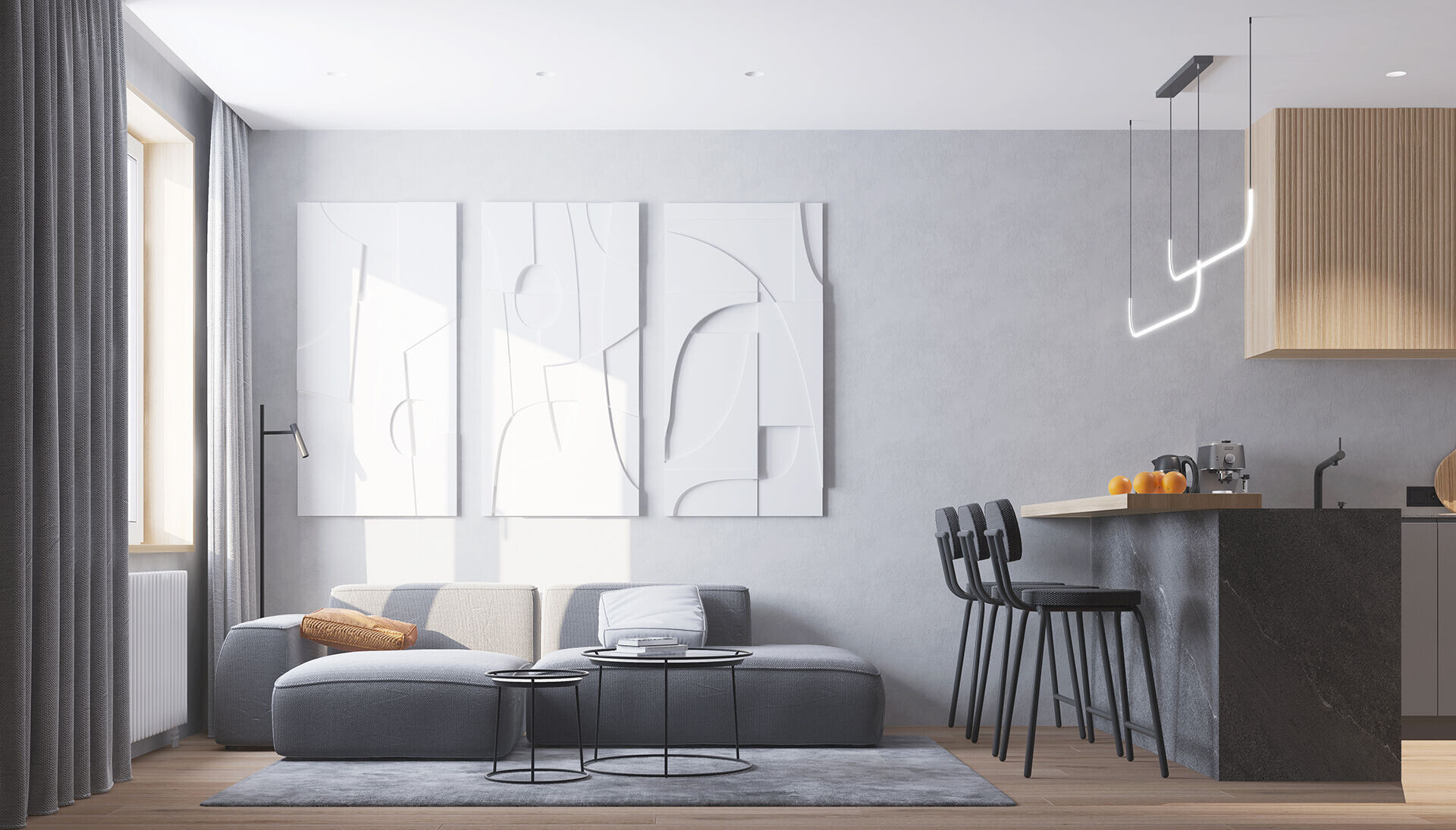 We corrected the incorrect geometry of the kitchen-living room by organizing a dressing room with a laundry area in the back of the room. We also hid a tall pencil case with a built-in refrigerator and a wardrobe for outerwear in the hallway area in the built-in niches.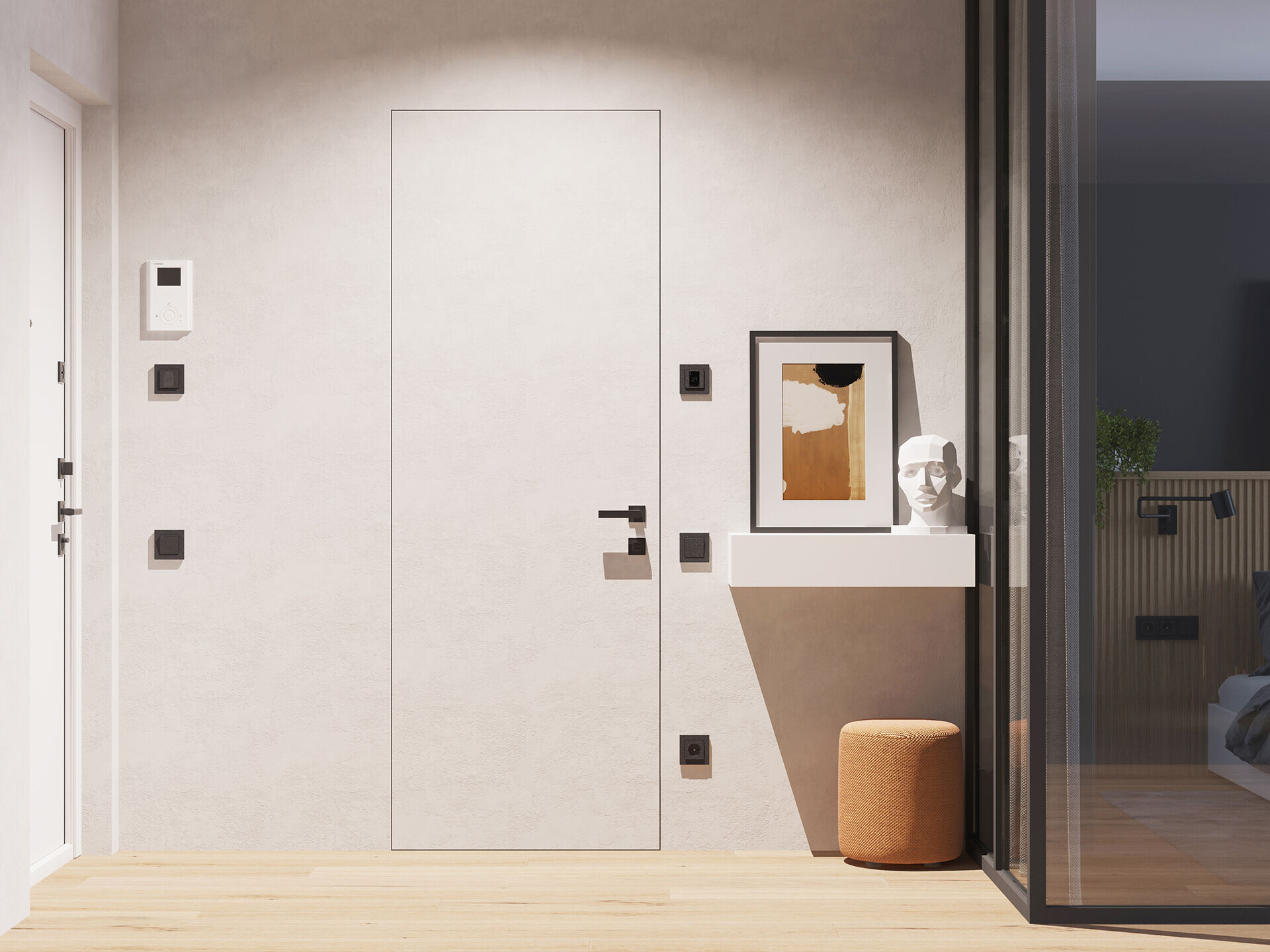 The space of the kitchen-living room is divided in half by a bar table. By the window there is a corner sofa with a TV area.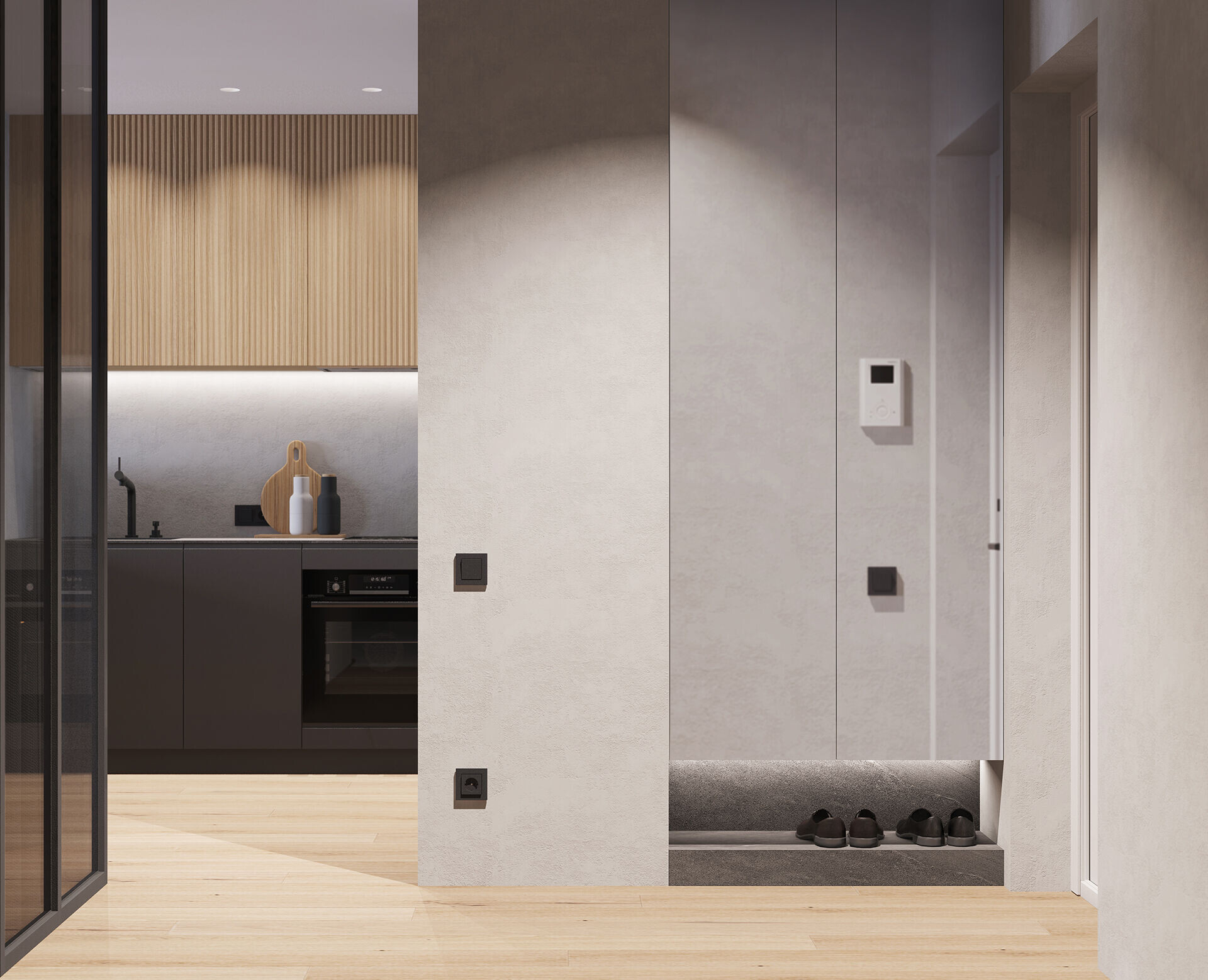 Spacious loggia attached to the bedroom and insulated. On the loggia there is now a working area where the owner can work at any time of the year.