The new Intelligent Campus intends to participate at and support the emergence of a new biomimetic mini-city, a complex ecosystem that will develop innovative solutions for the city of tomorrow. Biomimicry is an approach that inspires from natural principles in order to seek sustainable innovations.
The project proposes an equilibrium between ecology and a new urbanity, a form of planning intention that is socially inclusive and sensitive to the environment. This place is imagined to become an icon, but discrete in the same time. Moreover the variety of activities developed in the campus will transform it into an attractor pole within the Paris region. The qualities of the existing context in the valley of the Oise will be highlighted and the existing nature will be emphasized!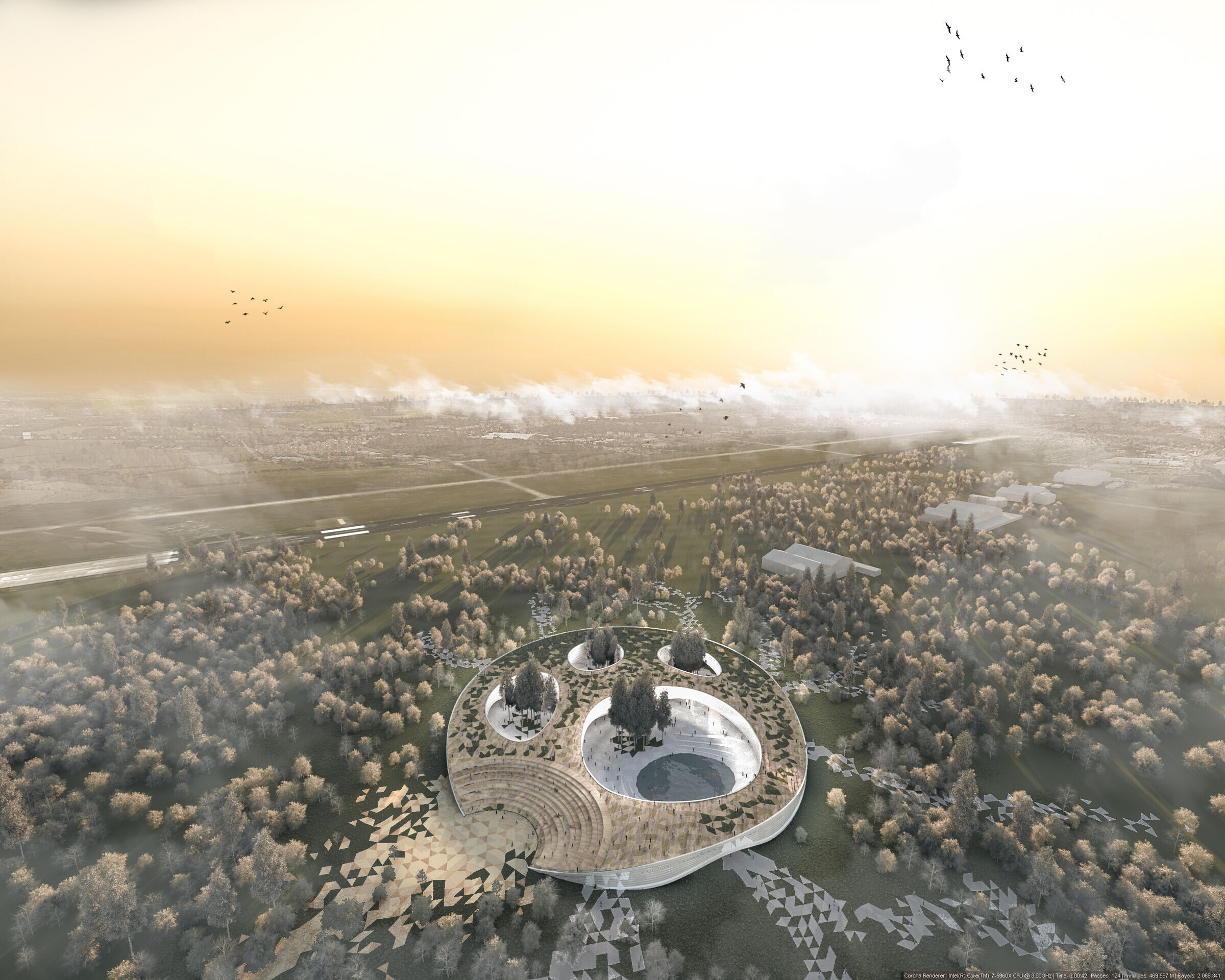 A place as a point of convergence. The Intelligent Campus will host a variety of profiles: military, researchers, students, civilians, clients or entrepreneurs. The design of the project will follow the concept of a «Plugin City»: a collection of active individual cells with different functions developed in a campus. In the organization of this ensemble, each element finds its own place within the hierarchy.
We imagine a fluid architecture, a creative place, a catalyst that encourage the spontaneous exchange, gathering, sharing or informal activities. Our approach is to imagine the work environments of the campus to be adaptable, flexible and intelligent. Thus, spontaneous amphitheaters and multipurpose halls will be created.
We envision the creation of modular spaces that could function independently of each other, but when needed they can function as a whole. Through this urbanization, we will create potentially temporary synergies while privileging the contact with nature. We propose an architecture of possibilities, an approach to the design that is fundamentally human.