What was the brief?
The Brief was to showcase to Visitors the interior of the iconic hotel through a 90-minute butler guided journey however the client was emphatic that the design within the building had to embody a modern vision and ethos to the new spaces without distorting the original DNA.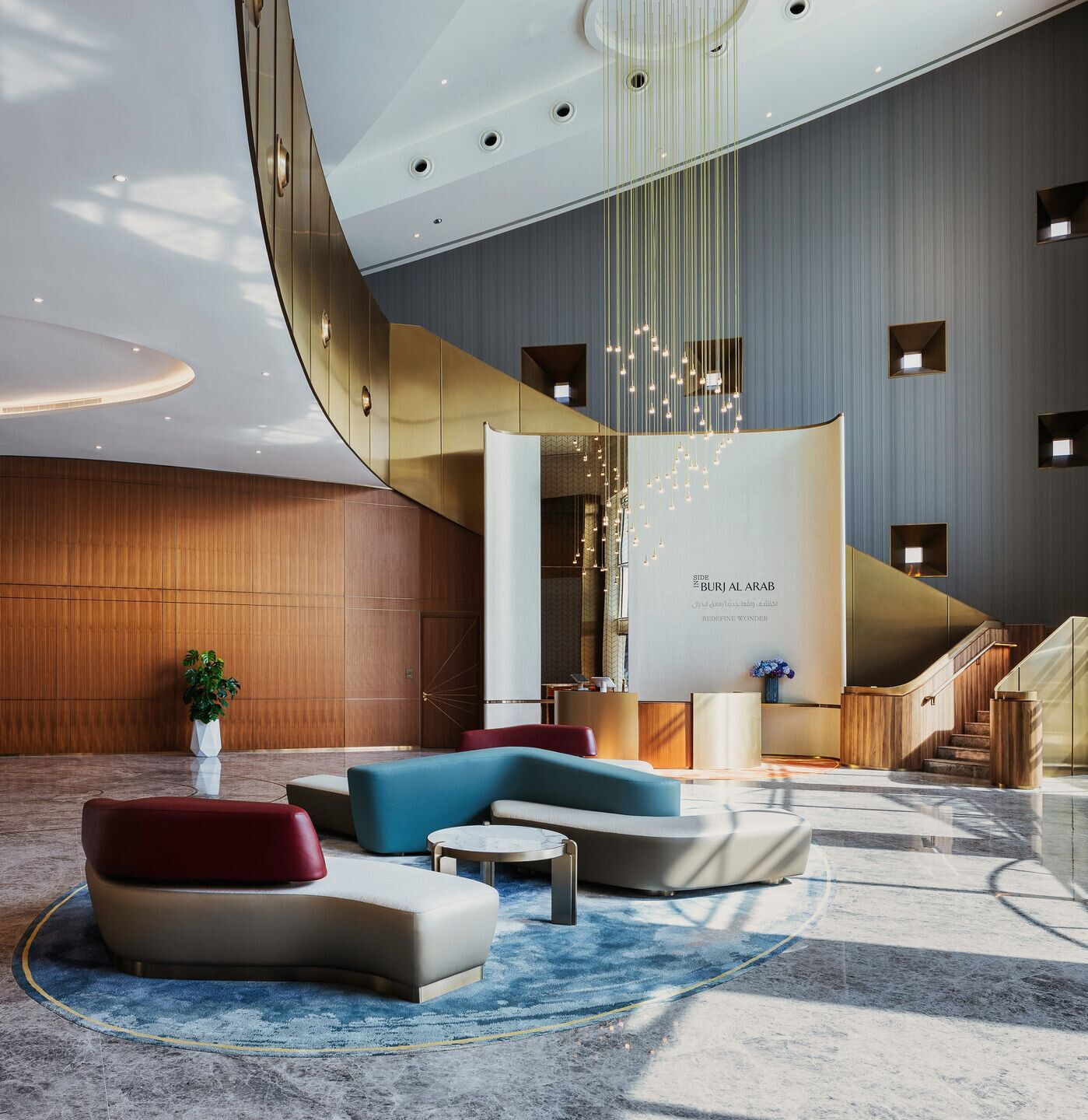 Seven areas were developed with the client and the Architect to provide a tour starting at Jumeirah Beach Hotel and ending at the new exclusive outdoor lounge, UMA, on the lawn at the Burj Al Arab Hotel.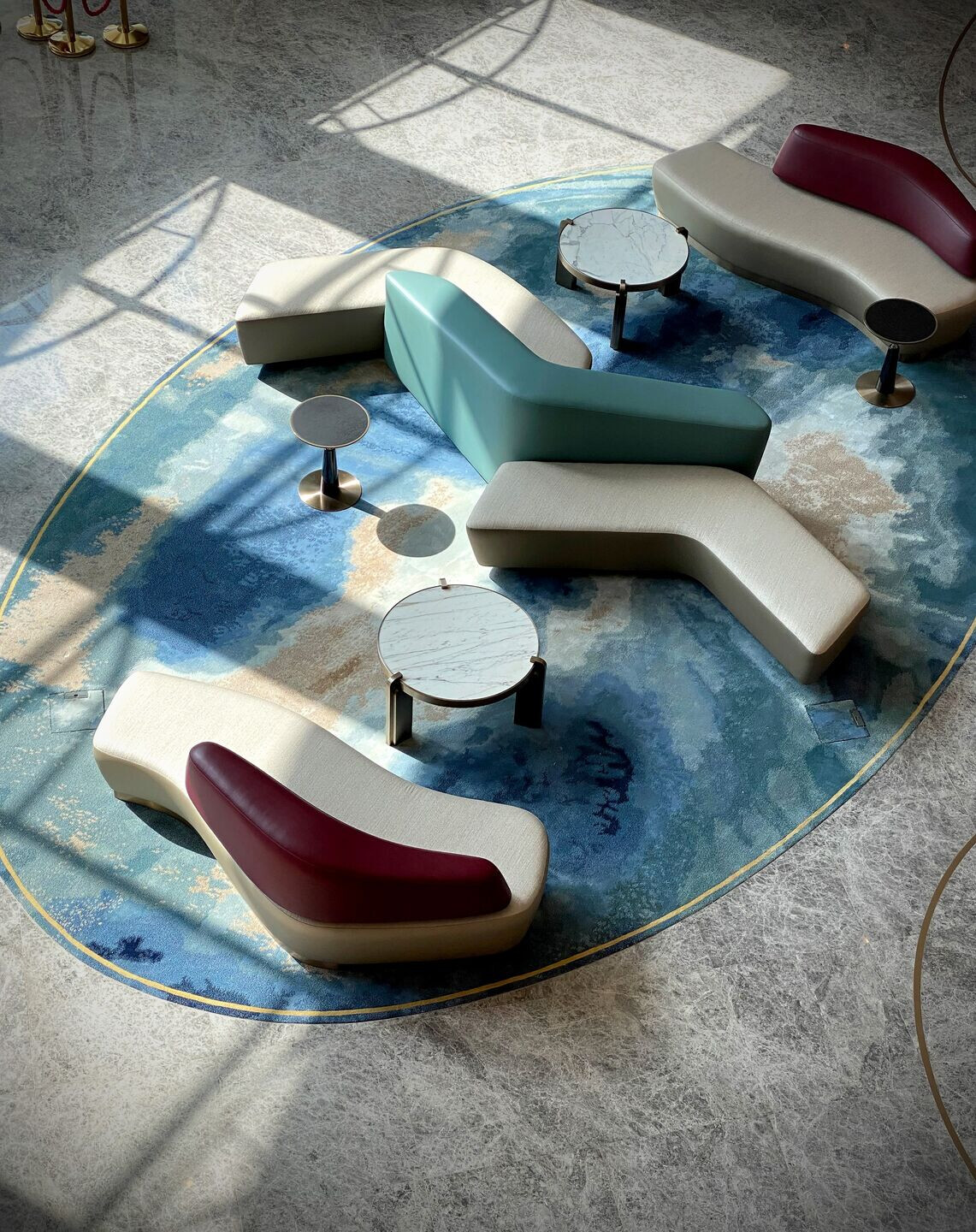 The new spaces had to be carved out from within the existing hotel building and provide a seamless route for the guided tour with a minimal cross over between visitors and guests staying at the hotel. New spaces included the Tourist Lobby, VIP Lounge, Public Toilets, Lift Lobby, Retail store and Feature Exiting lobby among others.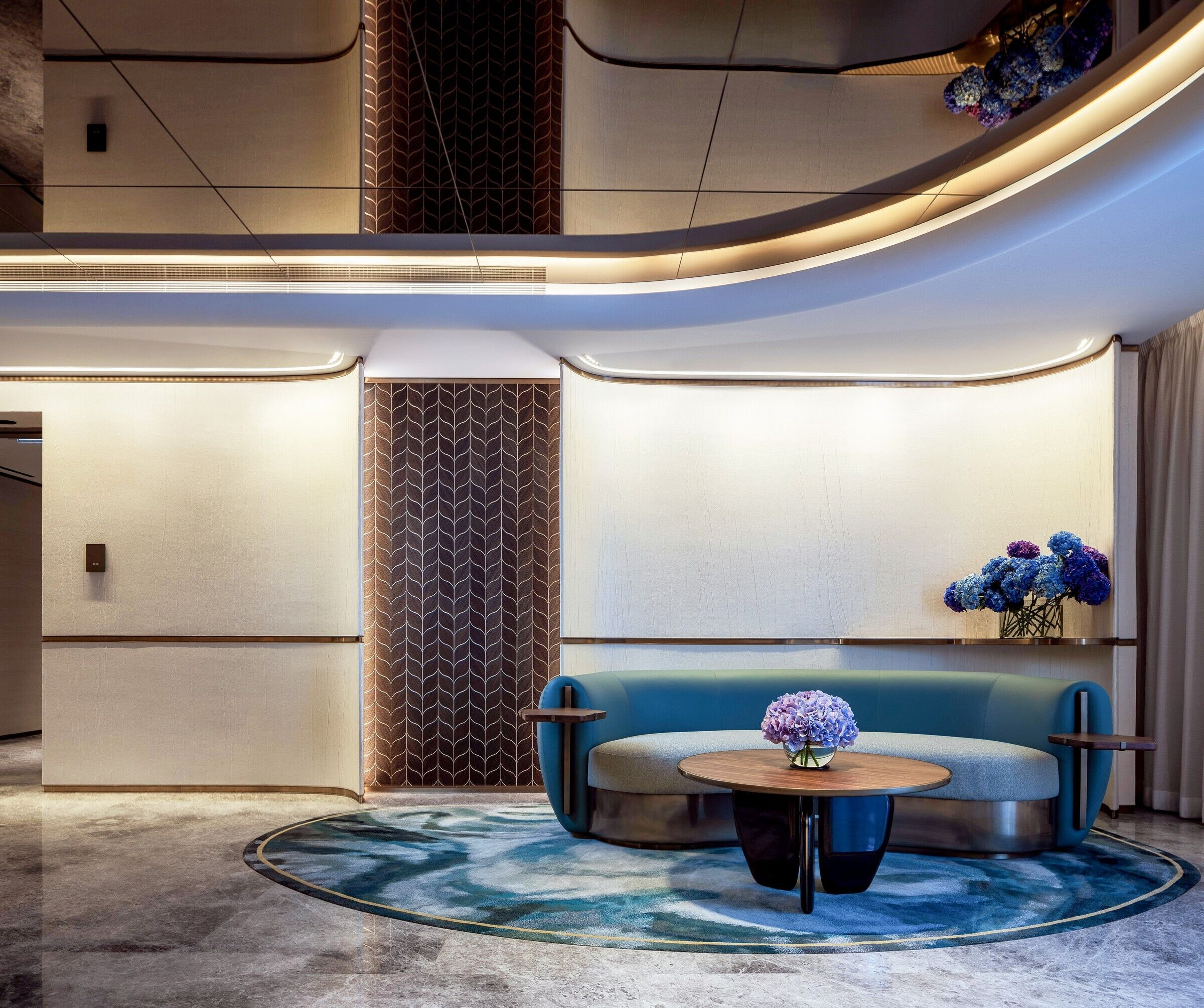 What were the key challenges?
We faced two main challenges during the project..
As the hotel is world renowned, developing a new DNA and style for the Hotel was the greatest challenge and 22 years on, it is still the 'talk of the industry' and will continue on its story for decades to come. The new areas showcase an appetizer of the new DNA for the hotel and its interior design.
A refurbishment of any kind to an existing building is always a challenge however we had to be strict in our approach to ensure our design intent was met. Design development meetings, site walks, multiple trade coordination and management of the contractor on a daily basis was required to push the construction development on site to fulfill the KCA design.
What materials did you choose and why?
Our design DNA was inspired by the four elements of nature: Air, Earth, Fire, and Water.Earth represents grounding, the foundation of life, substance, connection to life path, and family roots. Fire represents energy, a tool for transformation, connection to personal power, and inner strength. Air represents intellect, mental intention, and connection to universal life force. Water represents emotional release, intuition, and inner reflection.You can see the four elements embedded in our design through luxury fabrics, creative carpet designs, feature lighting installations, details to wall paneling & decorative mirrors.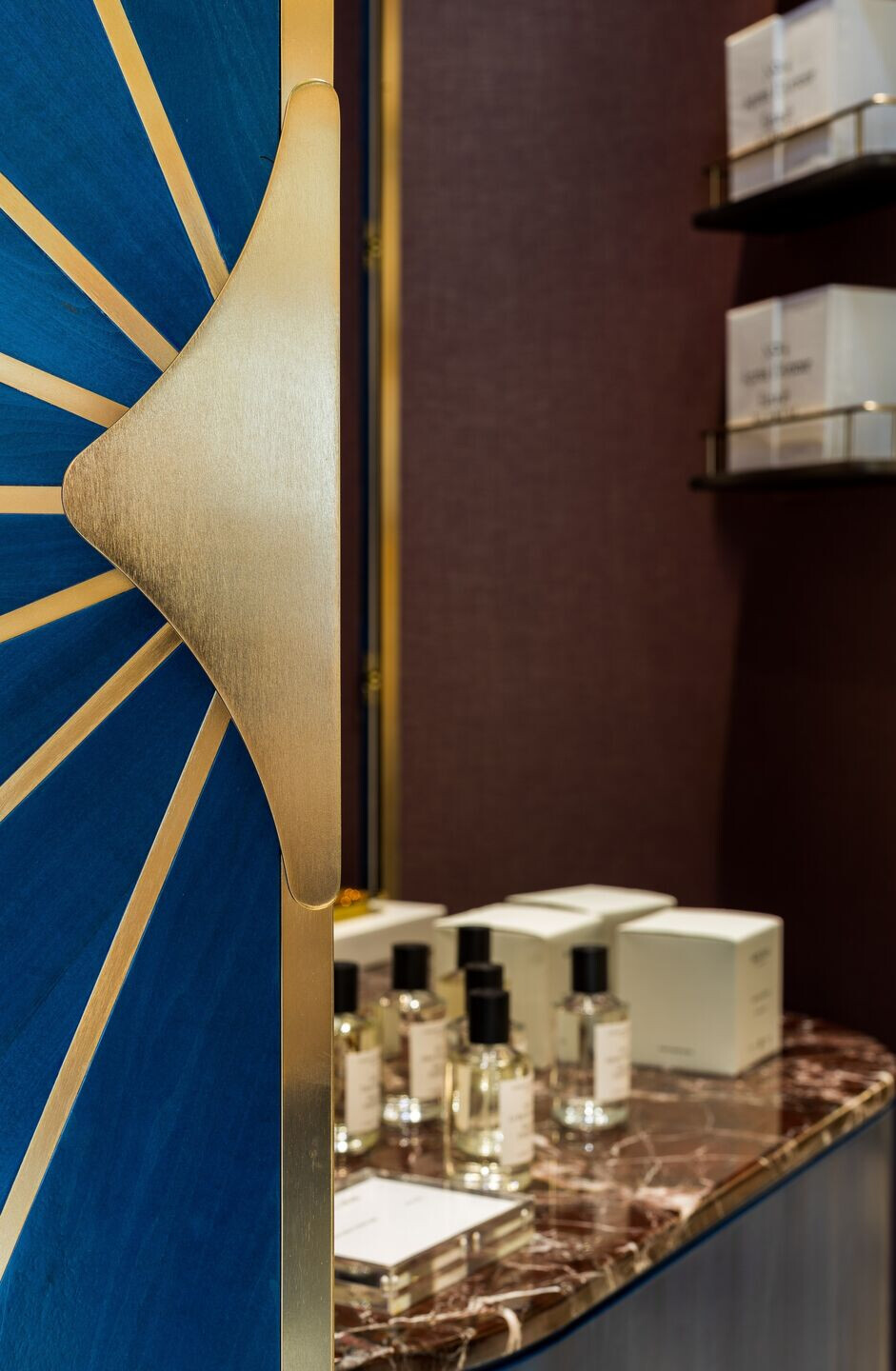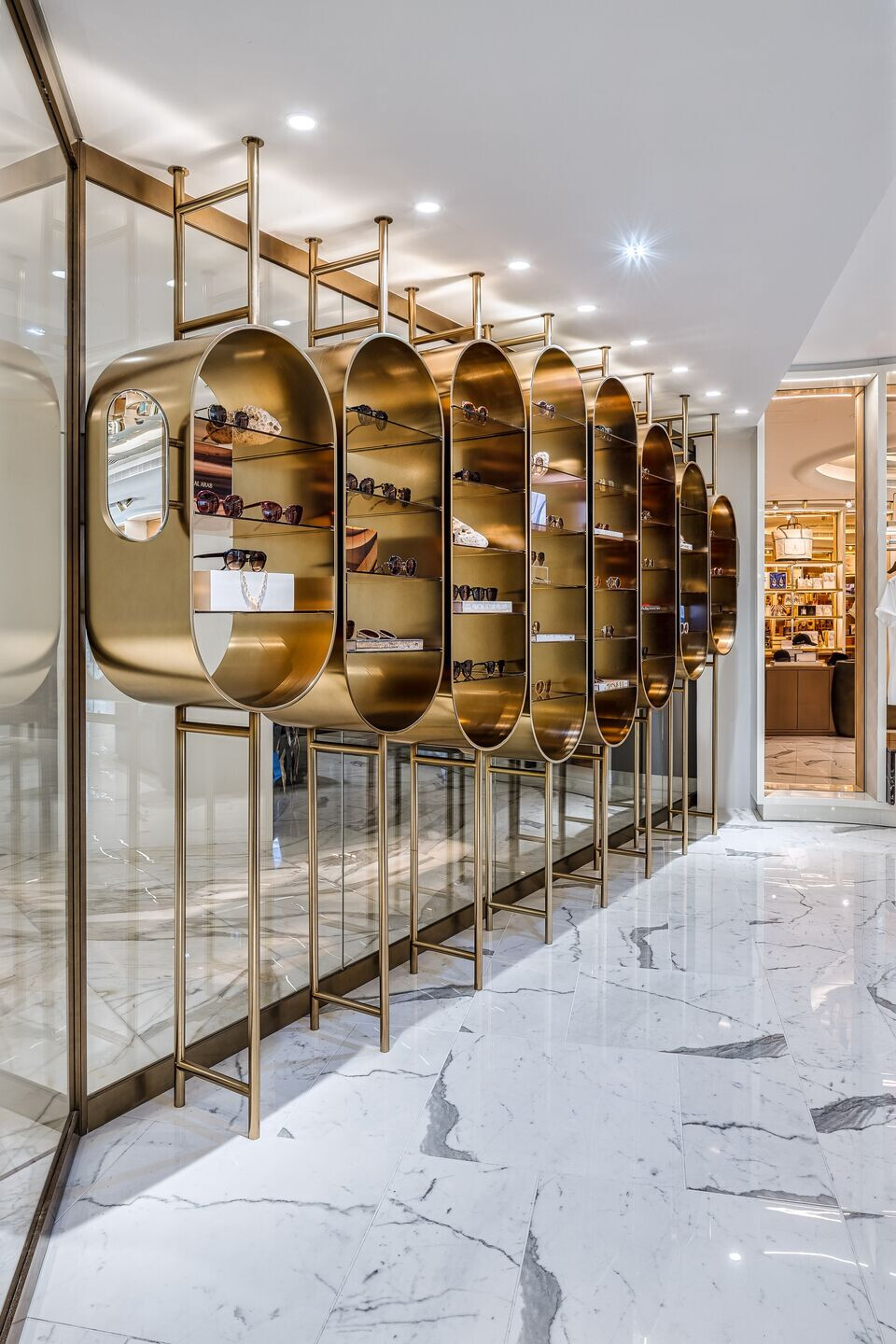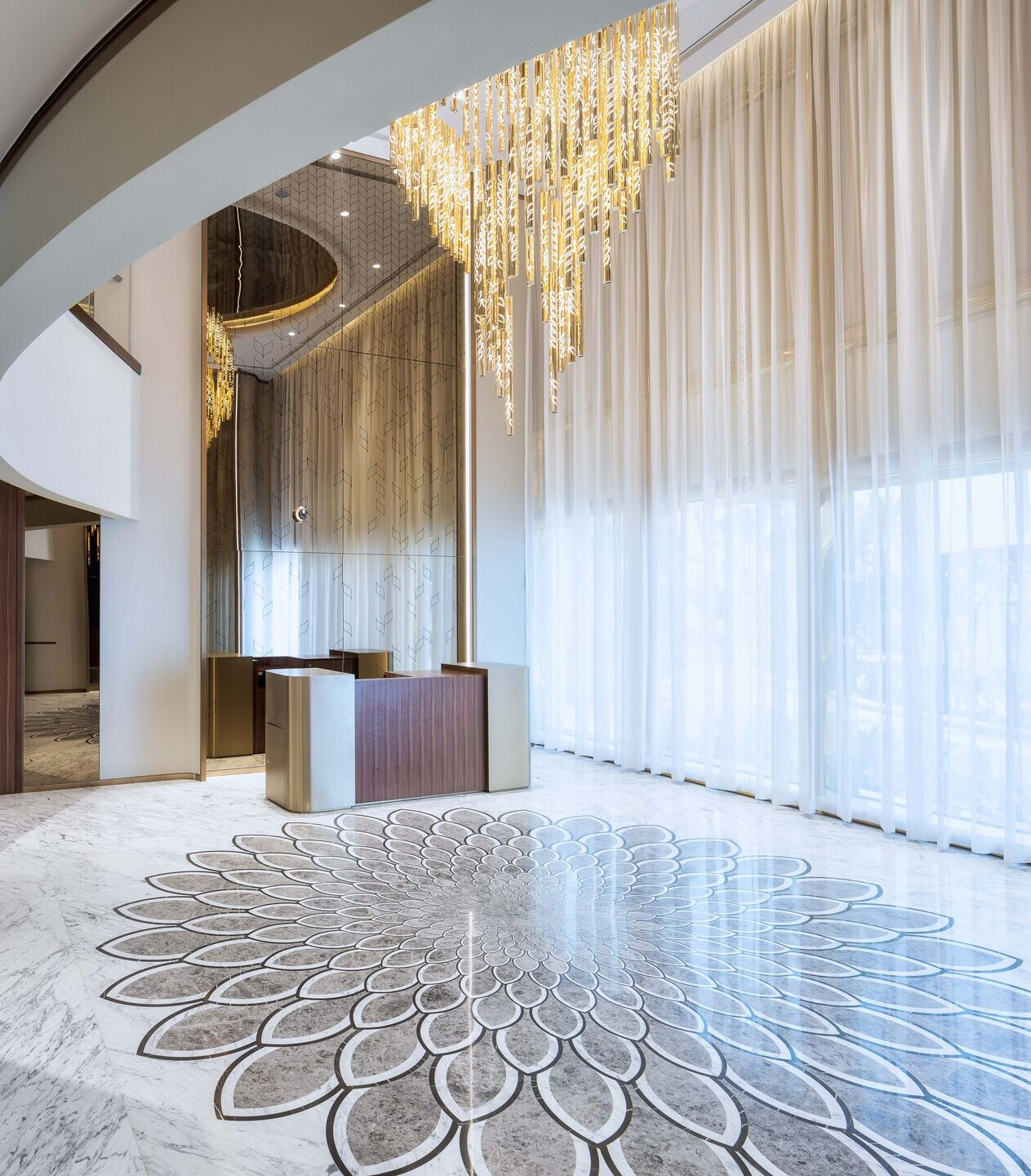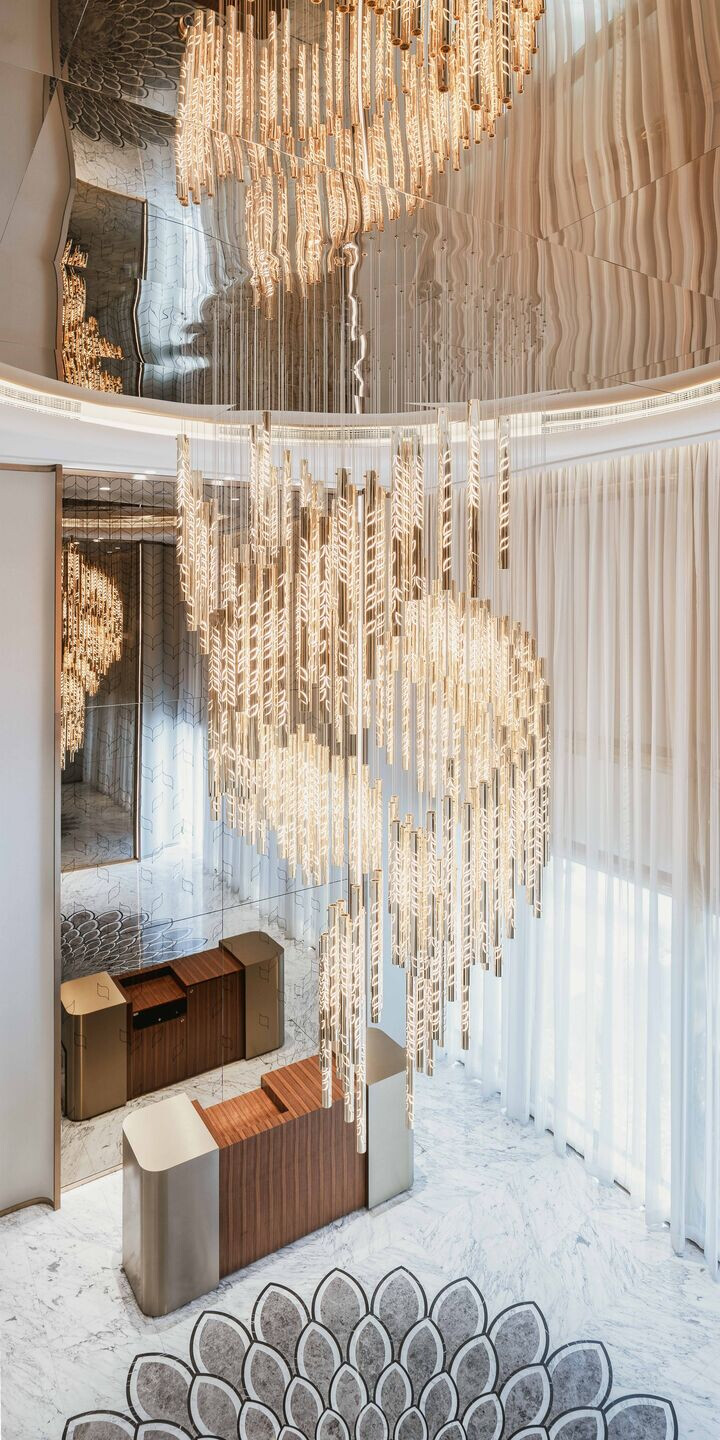 Material Used :
1. Main Cain Contractor: Alec
2. Furniture: Peter Bruce Furniture Manufacturing
3. Joinery & Doors: Laing O'Rourke
4. Marble: Sital Marble
5. Silestone: Cosentino
6. Ceramic & Porcelain Tiles: Arteco
7. Bathroom: Casamia, Duravit
8. Carpets & Rugs: Floors & Carpets
9. Chandelier: Sans Souci
10. Lighting: Tarrab Trading, Rakumba Lighting
11. Wallpaper: Squisito, Goodrich, Carnegie Xorel
12. Paint: Jotun, Hesse Ligne
13. Artwork: Ophelia Art