Impact Acoustic's headquarters is dedicated to its in-house Cradle-to-Cradle certified acoustic material, ARCHISONIC. The 300-square meter building houses around 20 workstations with colourful highlights. From the sustainable phone booths, and Chatpods, to flexible workstations with the new Vitra Comma system, the HQ showcases the whole range of Impact Acoustic's products.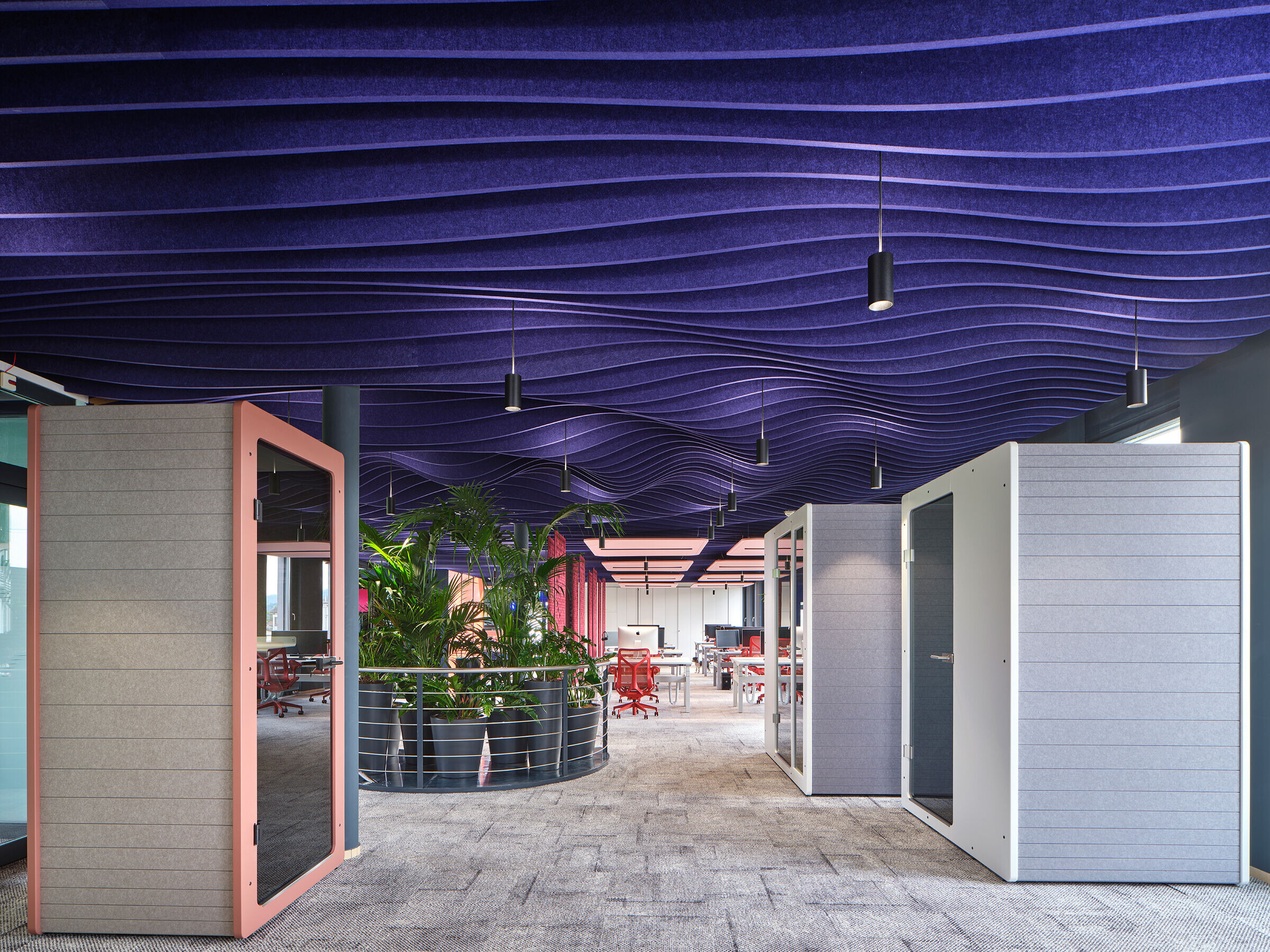 Impact Acoustic manufacturers at the same location in the heart of Switzerland. The interior design was personally created and put together by Chief Designer Jeffrey Ibanez. The combinations of colours and shapes give the space a biophilic yet cheerful appearance.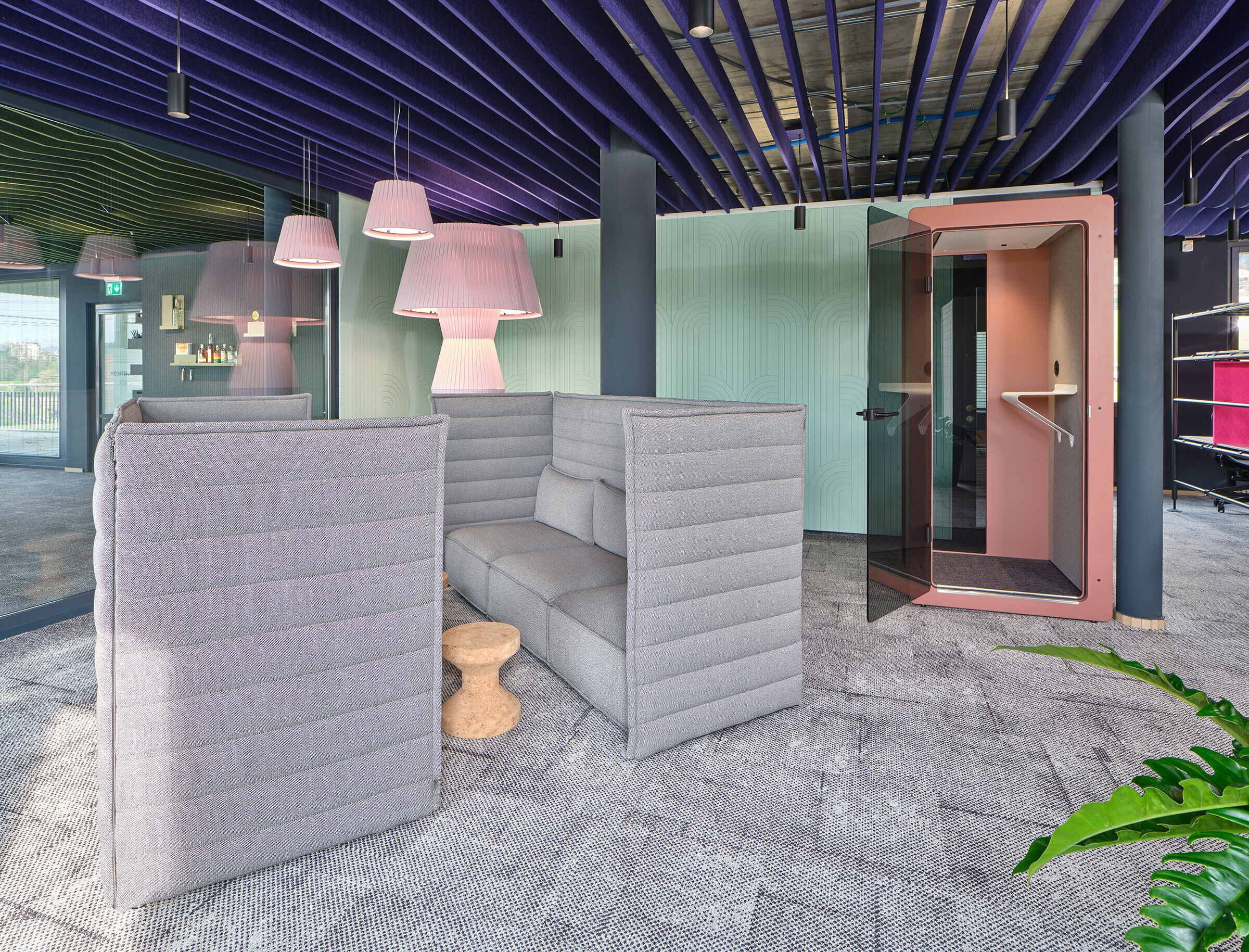 The spaces highlight the strengths of the Archisonic collection. The colour palette developed in collaboration with Colour Hive ensures that all colour combinations work brilliantly together, challenging to the extreme by mixing them together in seemingly endless combinations.
Arguably, the star of the project is the dark blue acoustic baffle ceiling. gives the office a playful and unique atmosphere. The shades and lights unfold their very special character depending on the time of day.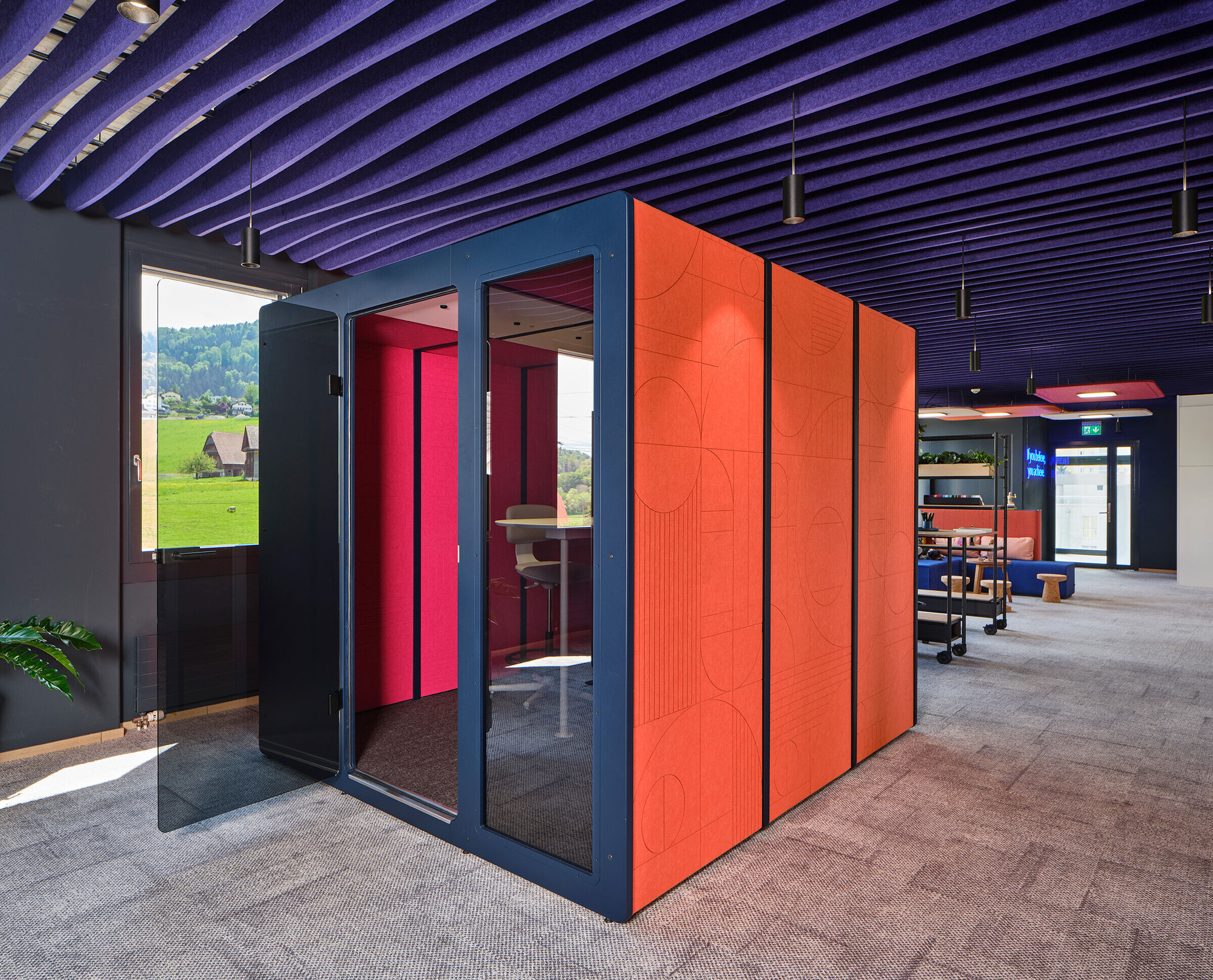 The project's collaborators from Impact Acoustic, Visplay and Vitra, have also found a prominent place in the space. The Vitra Comma System was equipped with pink acoustic screens, and even the coat hangers on the shelves are made of ARCHISONIC material.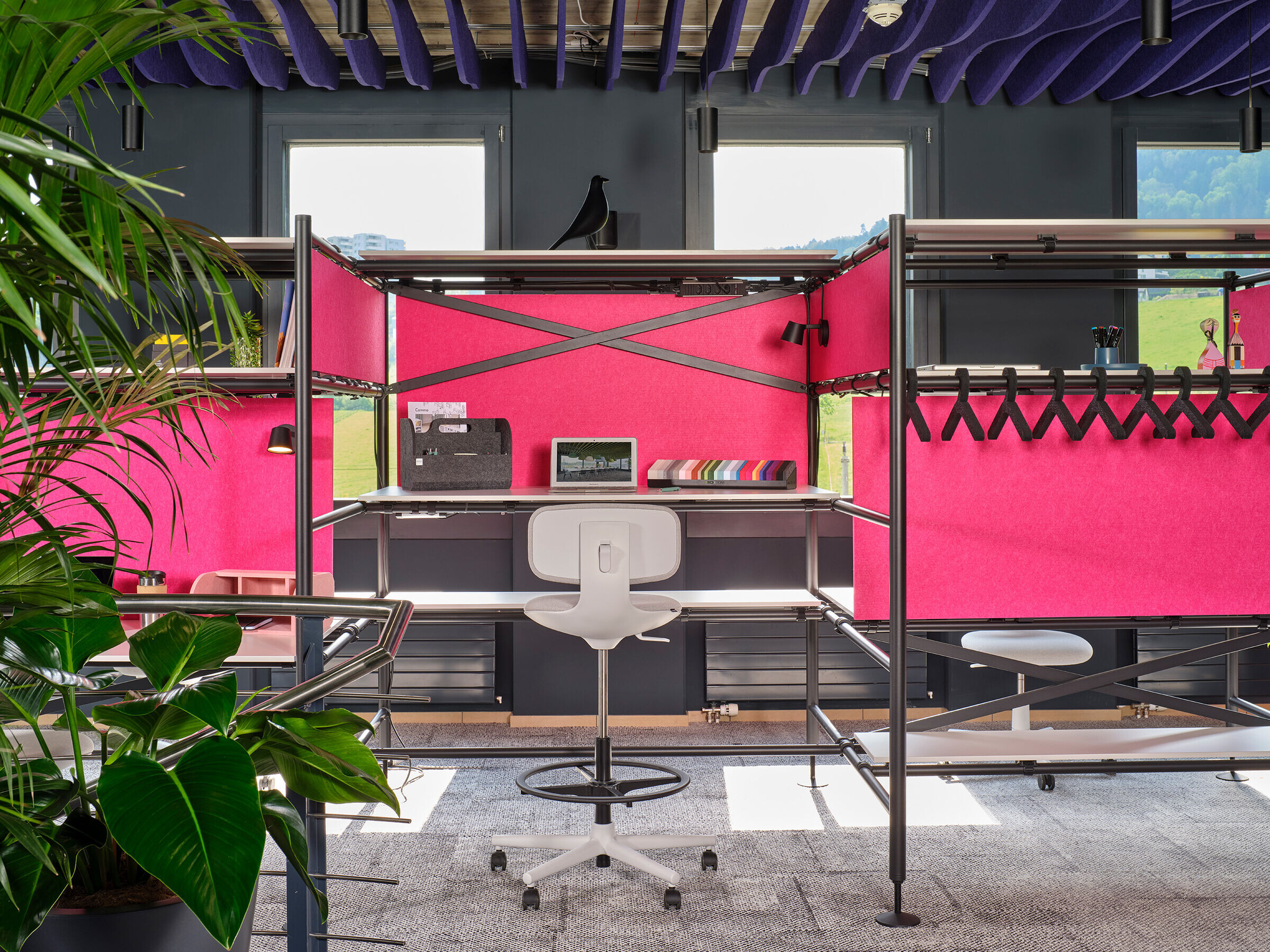 The luminaires with integrated acoustic sails create the basic prerequisite for concentrated work. The luminaire insert is positioned in such a way that the luminaire does not dazzle you but excellently illuminates every workstation. To create additional privacy, acoustic room dividers hang next to each workstation combination.