The idea of this family house interior design was to start from the architecture itself, to follow the large volumes of the base building, to have the open spaces flow calm and harmonious and to have the light unobstructed. Then we moved on to the main characters who were to inhabit this space and we engaged them in the creative process. The owners, a young family with two kids, were really into it, and we considered them as co-authors of this interior design project. We helped them develop and zone the space, we framed it with certain design elements, and at the end we let them continue enrich this process over time.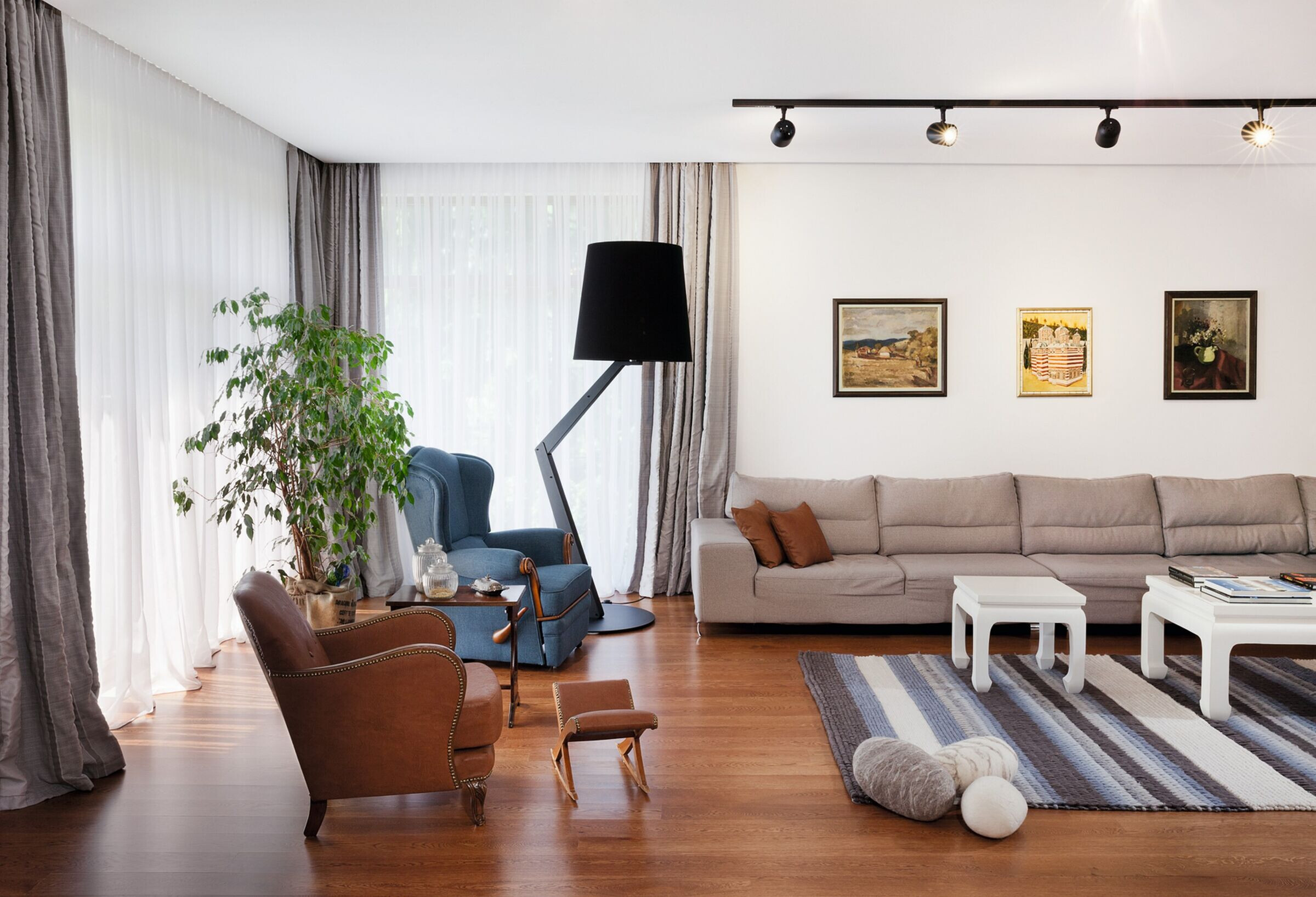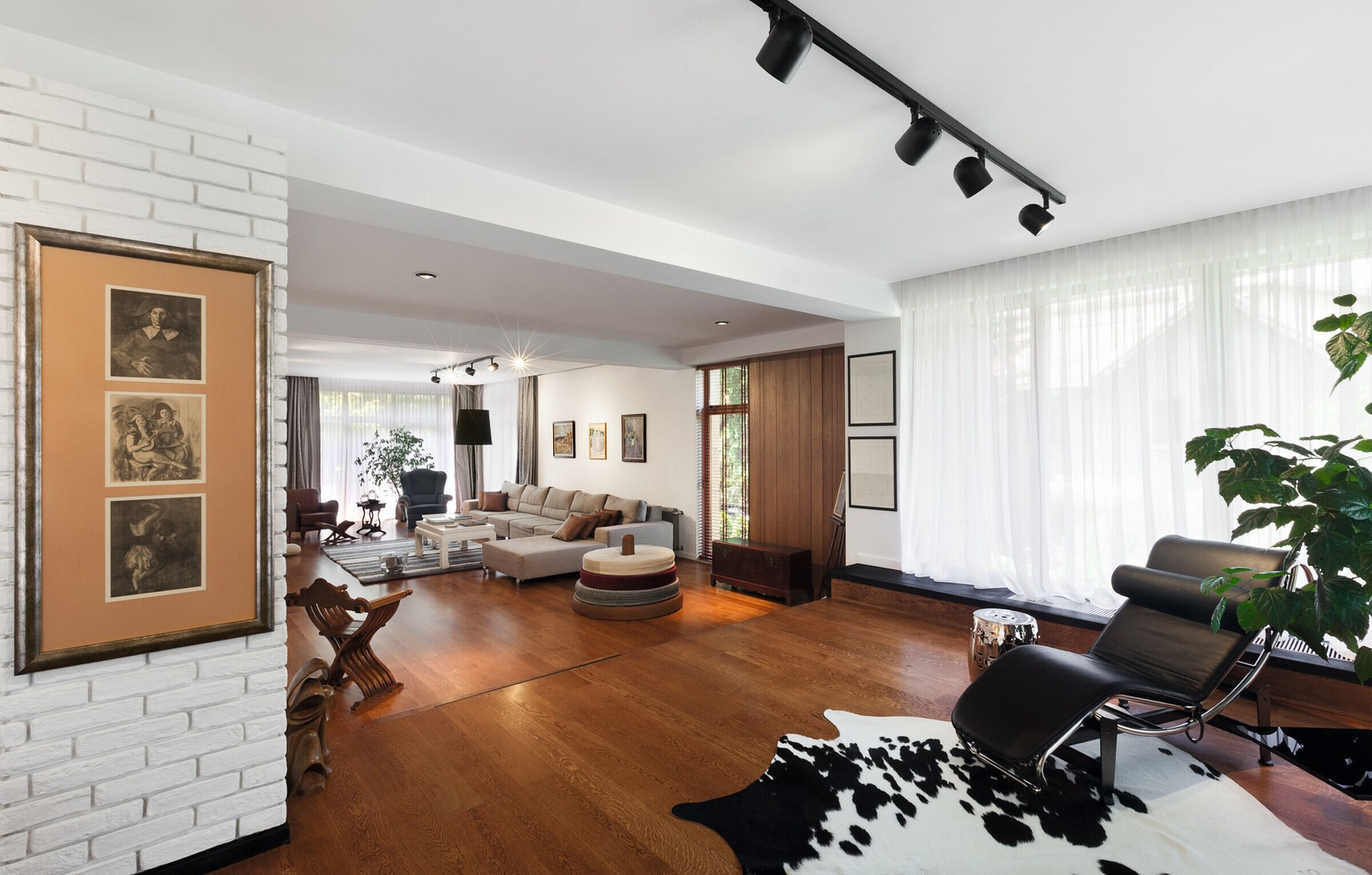 The main constructive intervention was in the direction of even greater consolidation of large volumes – to connect the kitchen to the living space and to form a fluid parental apartment, including a bedroom, study, bathroom and closet.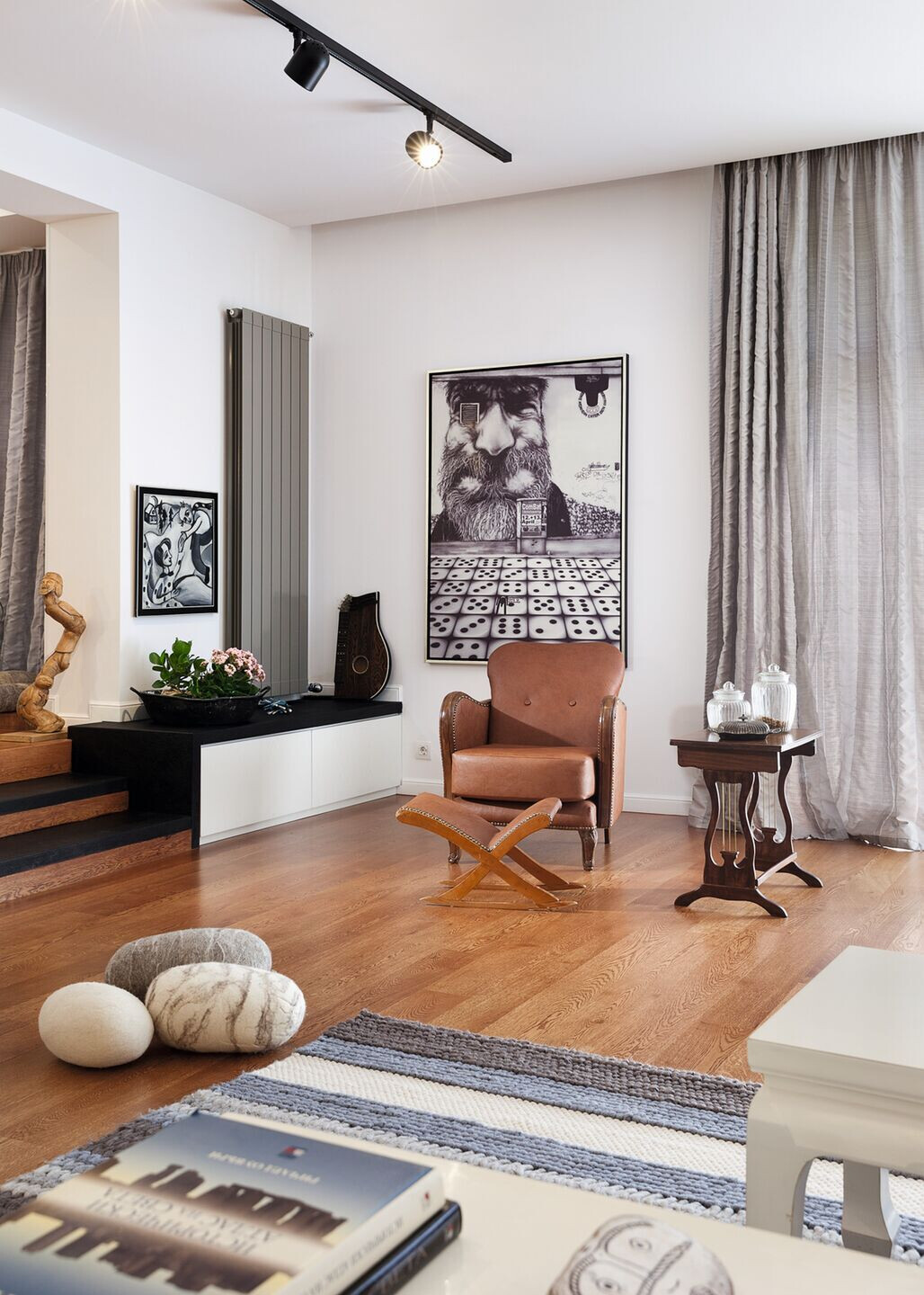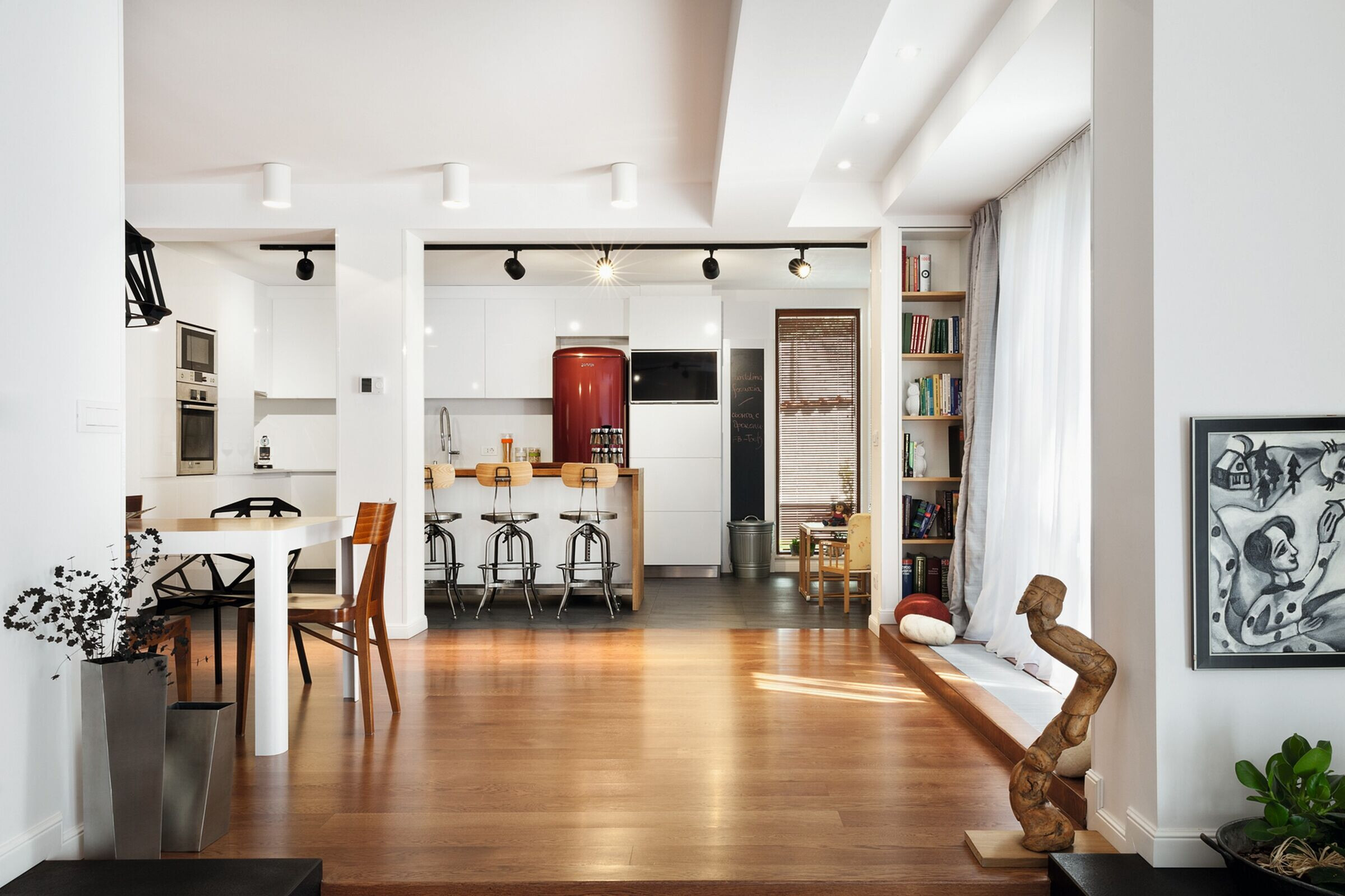 To master these spaces, we needed a few macro elements. We designed a massive fireplace as a unifying center and two identical linear benches, that cover almost the entire perimeter of the living room. They framed the space and defined the zones.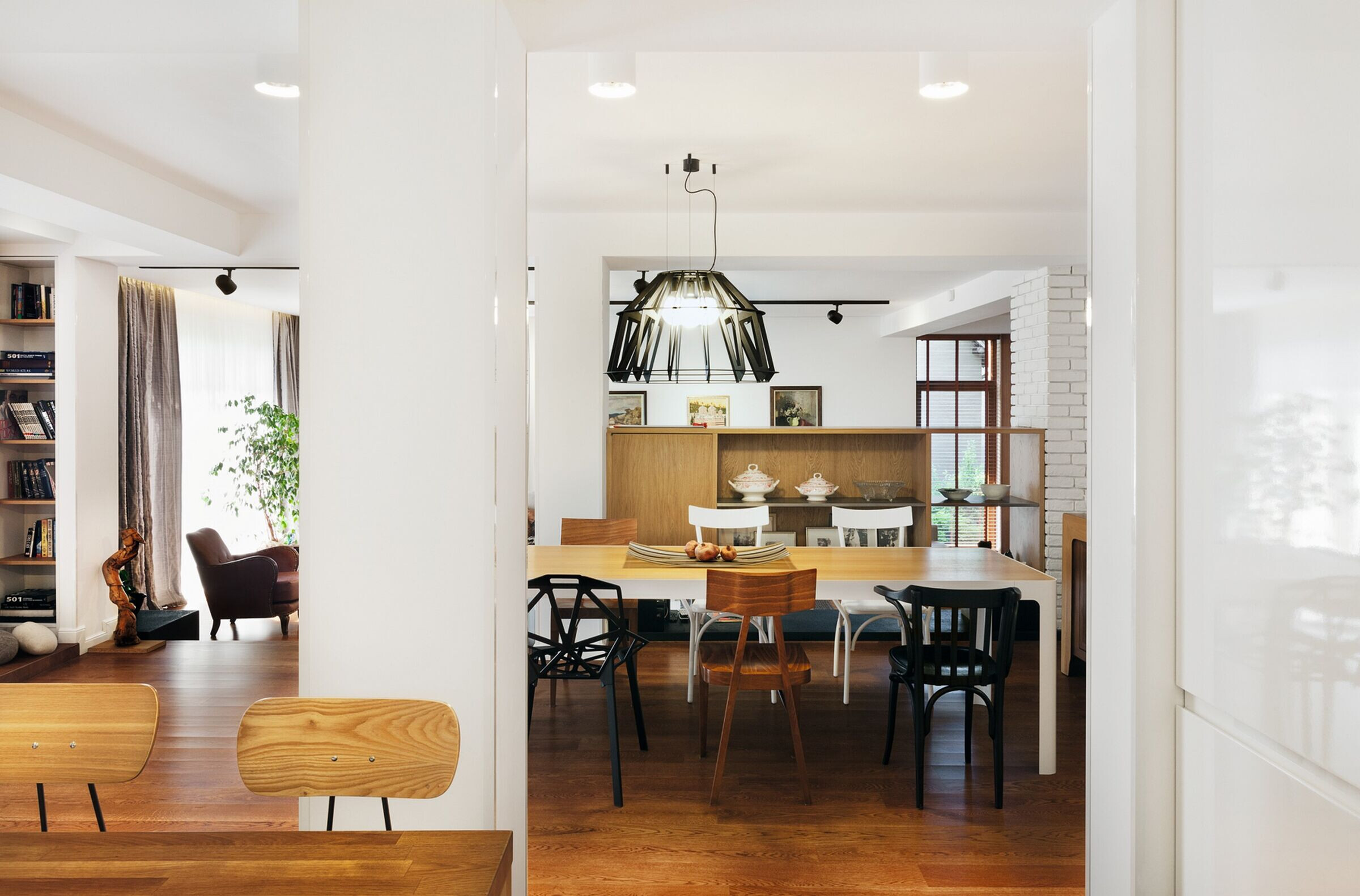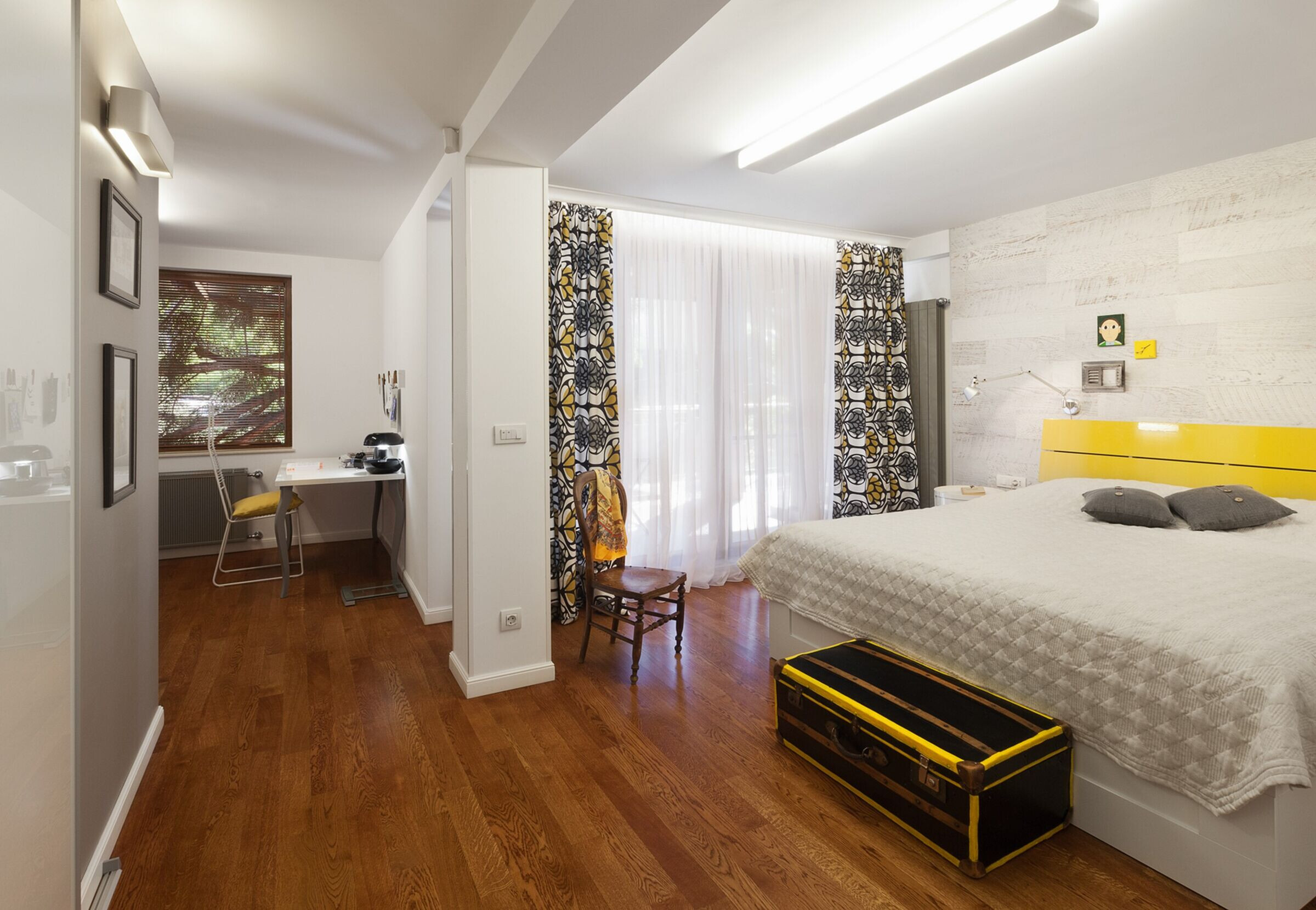 We set these elements in a black and white mode - the black fireplace, built into a white brick wall, the black granite benches, the "flying" stone step when changing levels, the black lighting ceiling tracks over the white ceiling planes, the black sculptural silhouette of the floor oversize lamp - all of them give the impression of a charcoal sketch made with a light hand and in one breath.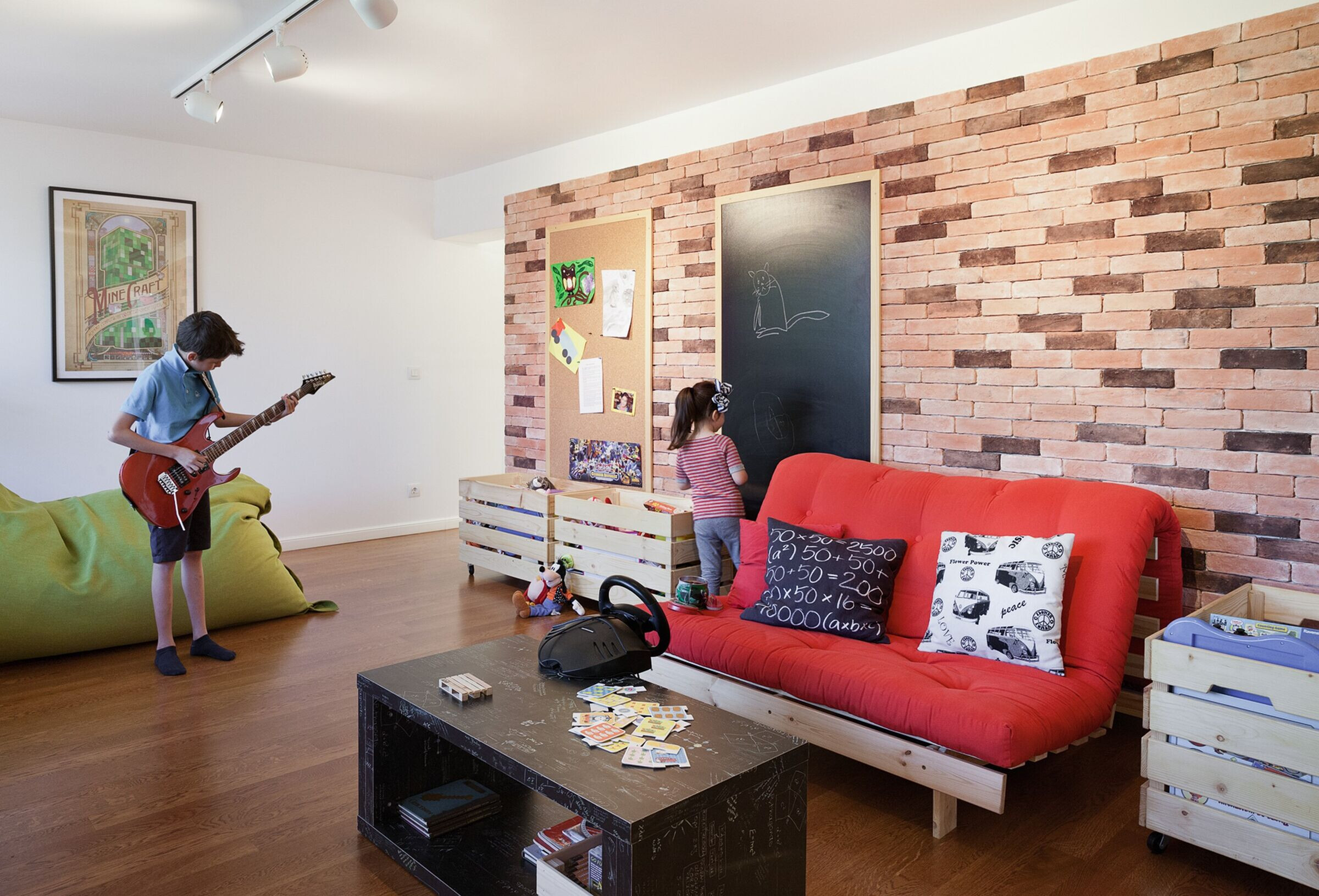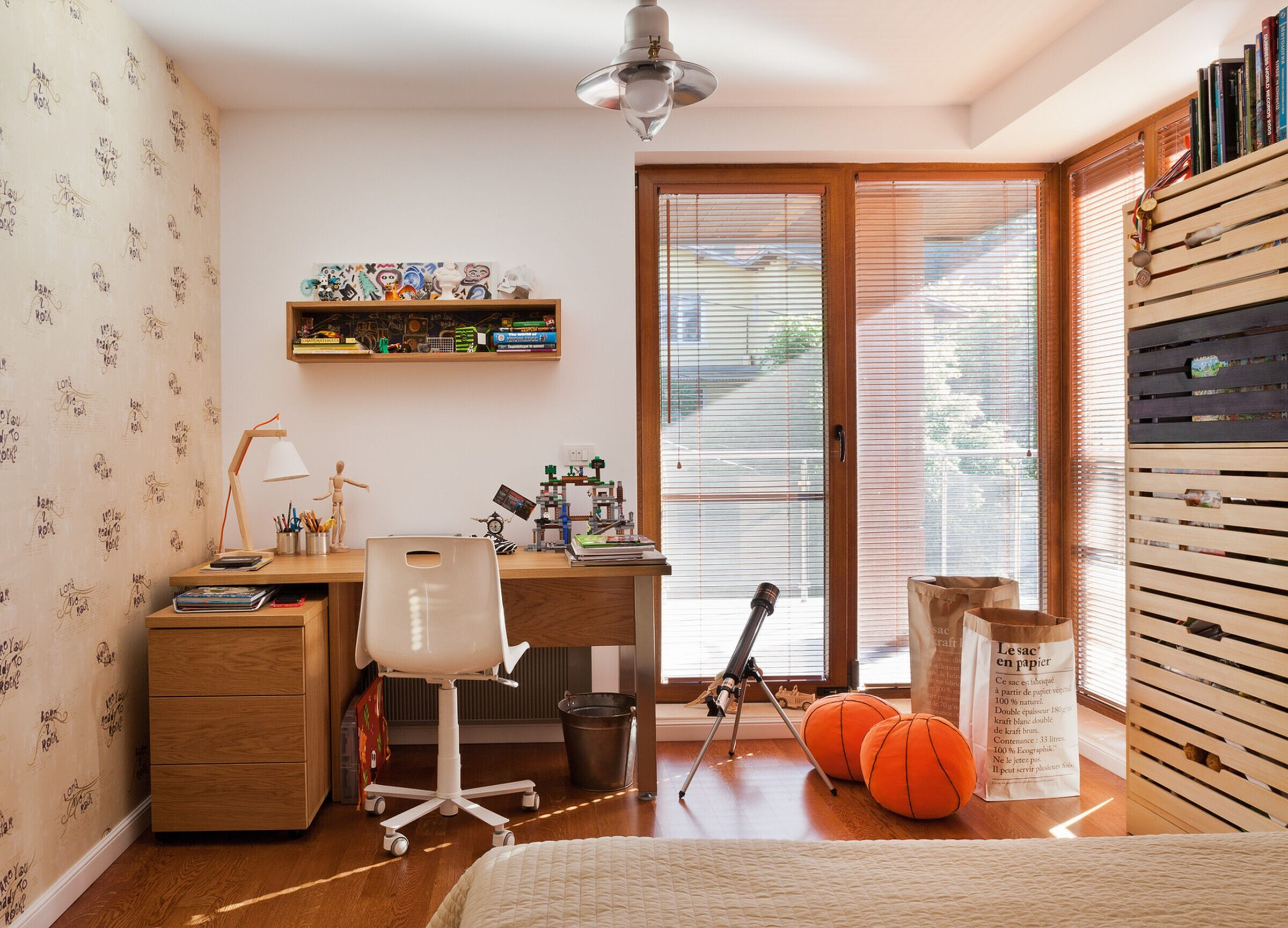 The warm touches in the picture come from the wooden floor and the wooden vertical paneling. At that setting we mixed design elements, antiques and accessories from the ancestral past of the owners, selected Bulgarian art and design, bringing sense of emotion and delicacy of detail.