What was the brief?
The brief was the realization of vacation apartments in a listed building, which should reflect the alpine tradition. At the same time, the original character of the building was to be emphasized through discreet design. The architectural character of each individual room has been considered. In some apartments, for example, the existing stone ribbed vaults, the Gothic oriel windows and the specially decorated doors were subtly staged using restrained white furniture. In other apartments, for example, the wood is in the foreground, through which a "parlor" character typical of South Tyrol could be created.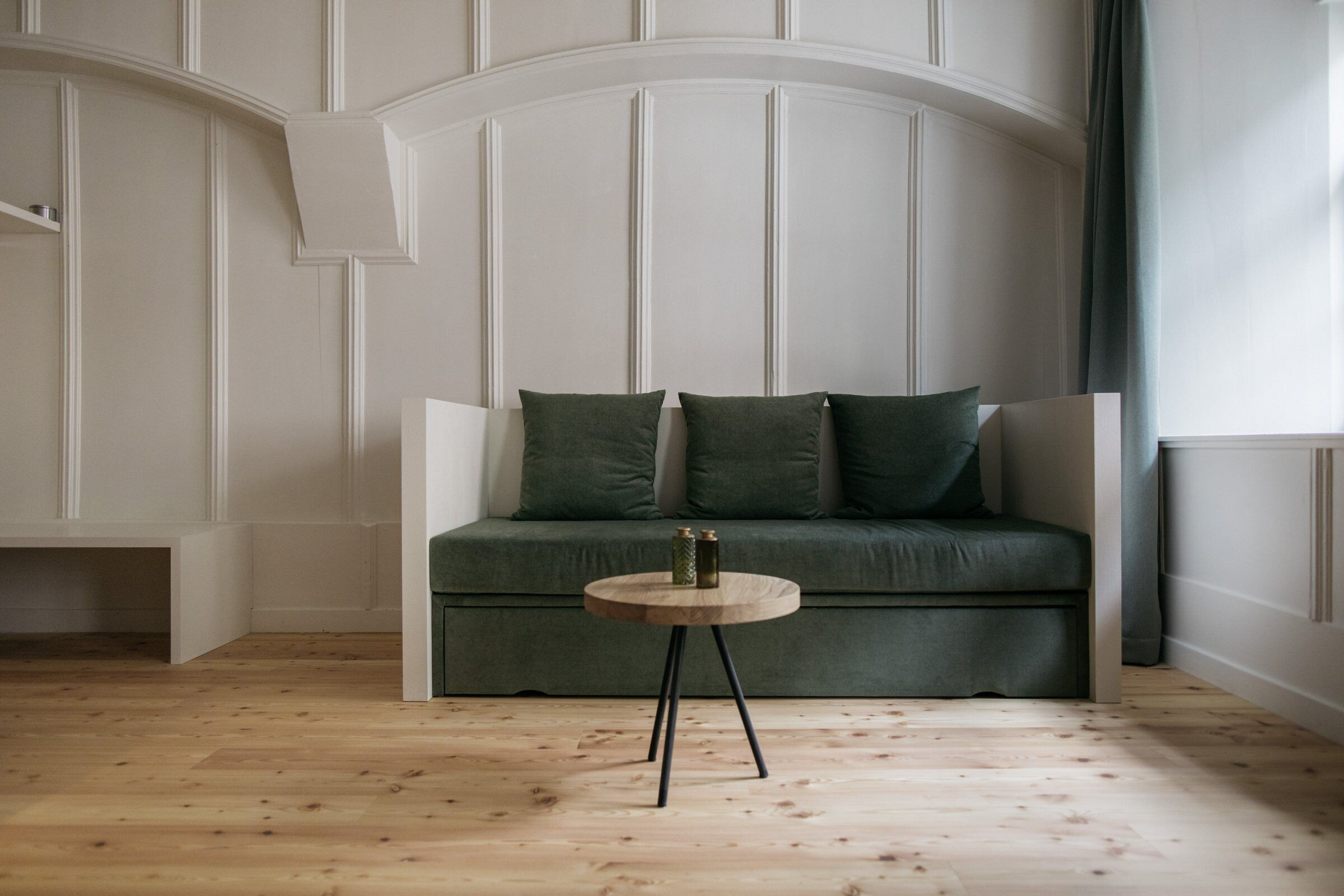 What were the key challenges?
The key challenge was to create a symbiosis between listed building, tradition and modern living.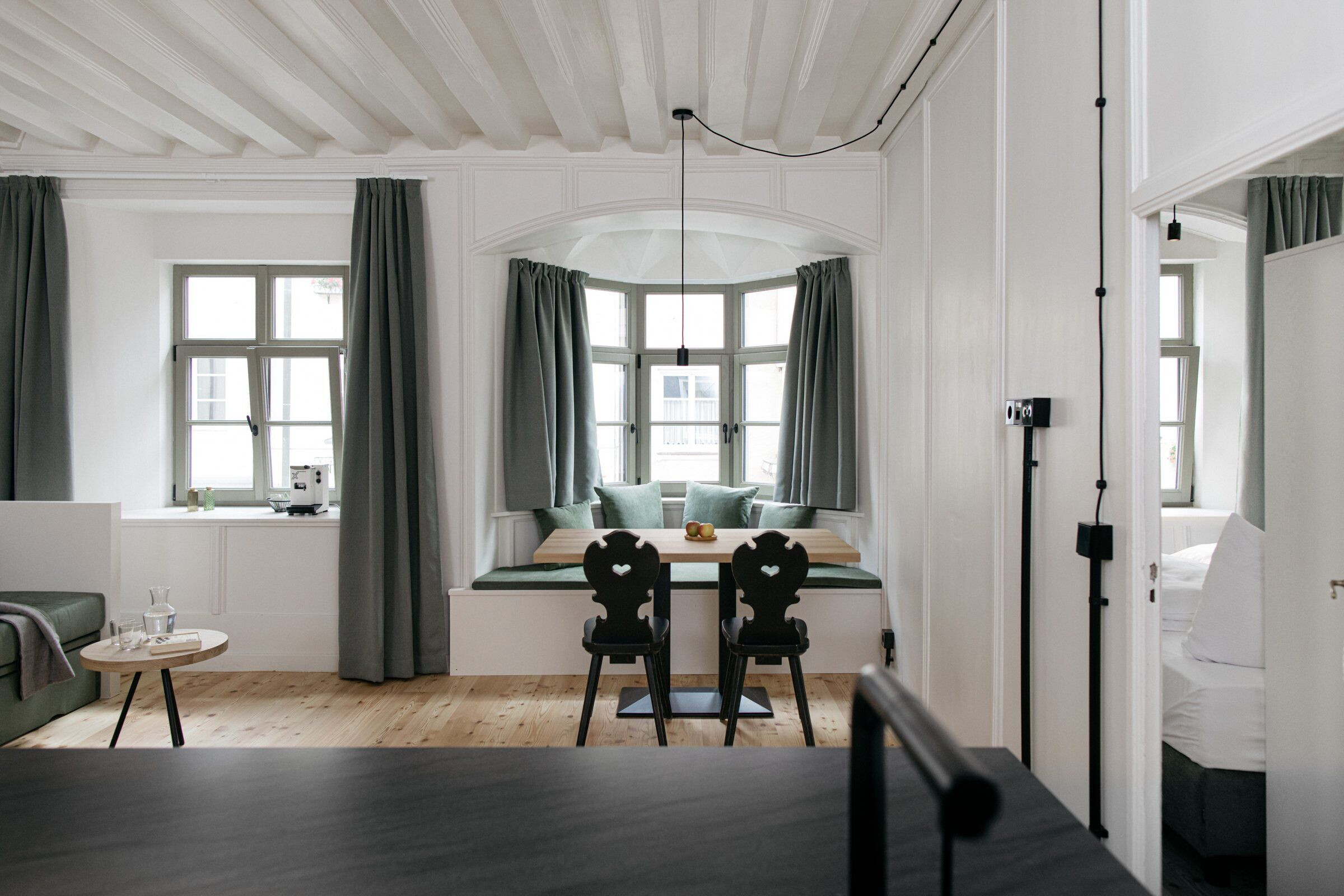 What materials did you choose and why?
Subtle materials were deliberately used to showcase the architectural elements of the existing townhouse. The building was originally a stately townhouse from the 14th century and this characteristic should also be reflected in the interiors.
Only very high quality and natural materials such as wood and terrazzo were used. In the apartments with ornate doorways and bay window room, white furniture was used to emphasize the existing architectural elements.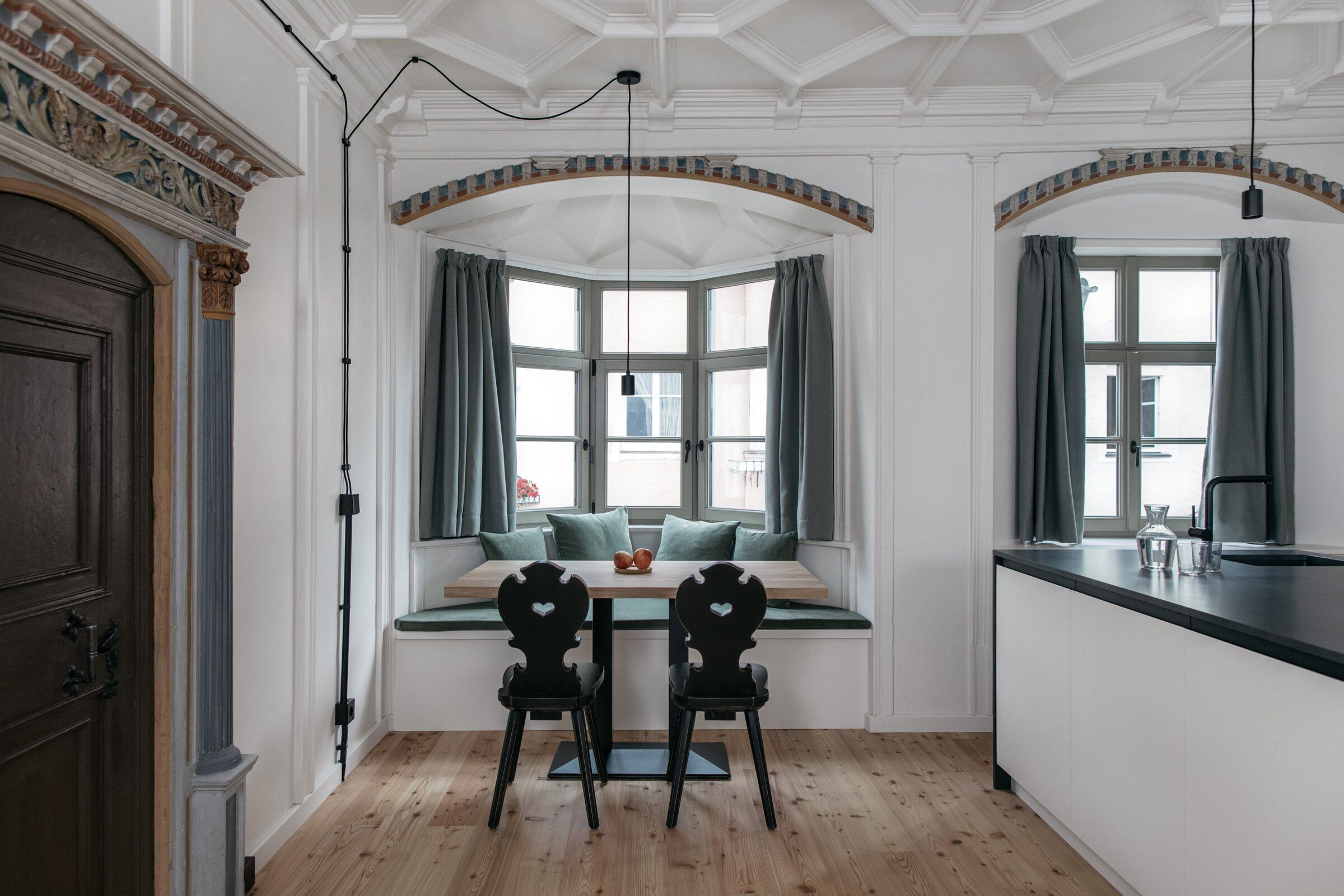 In the other apartments, the "Stube", which is traditional for the alpine area, was interpreted in a modern way. "Stube" originally referred to a heated living room, which was usually made of wood. Wood is a symbol of warmth and security, a characteristic that was continued in the new "Stuben" in the living room. The "Stube" stands out from the rest of the apartment thanks to the different materiality of the walls and floors, which allowed to create a symbiosis between rustic tradition and modern spirit of the time.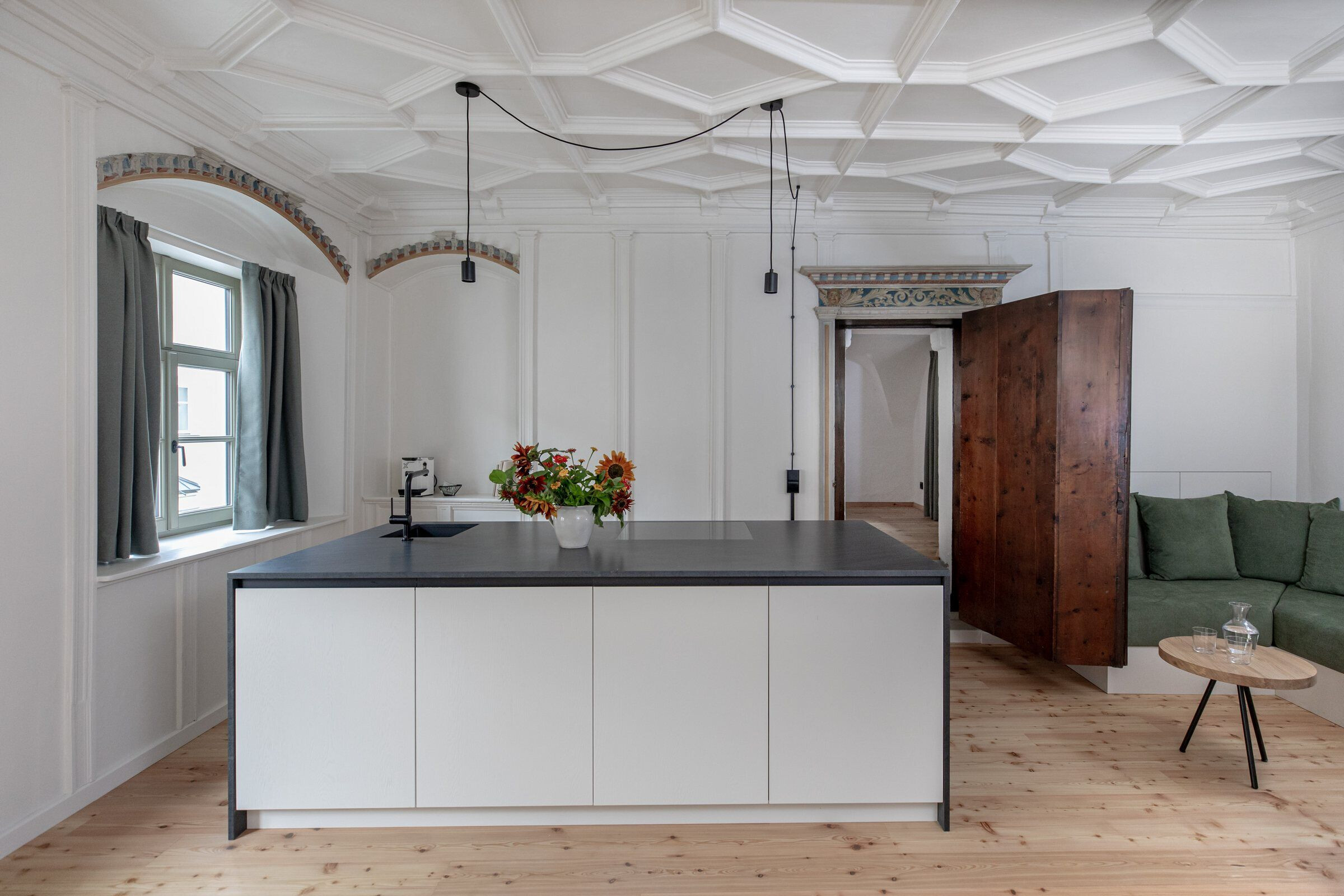 The floors of the bathrooms were also finished with terrazzo flooring and the walls and showers were treated with a mineral surface coating. By continuing the terrazzo floor from the living room into the bathroom, it was possible to create a stylish transition between the rooms.
Black cylinders were selected to set lighting spots in the apartments and access areas. All other metal parts such as bathroom faucets and door handles were also finished in black.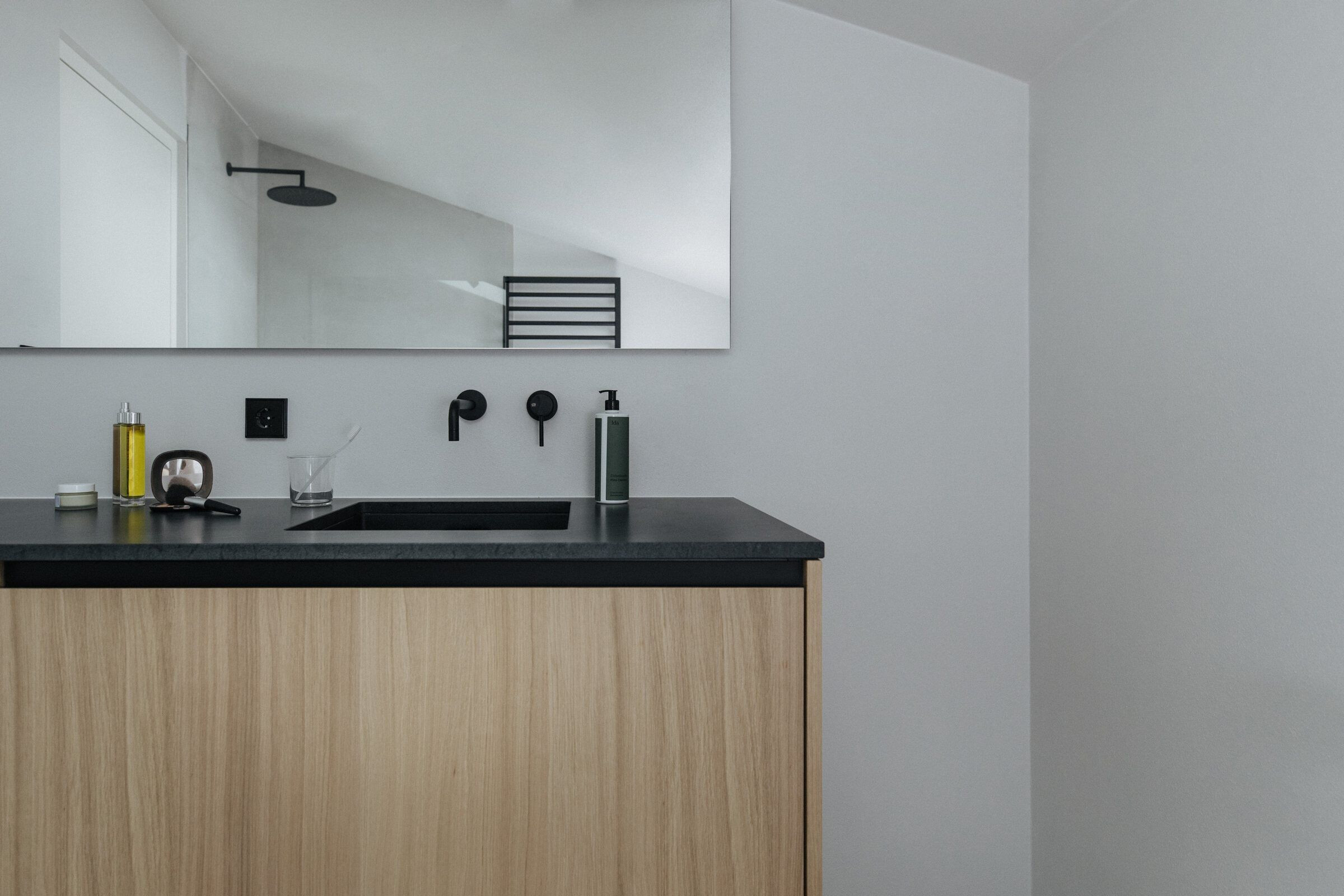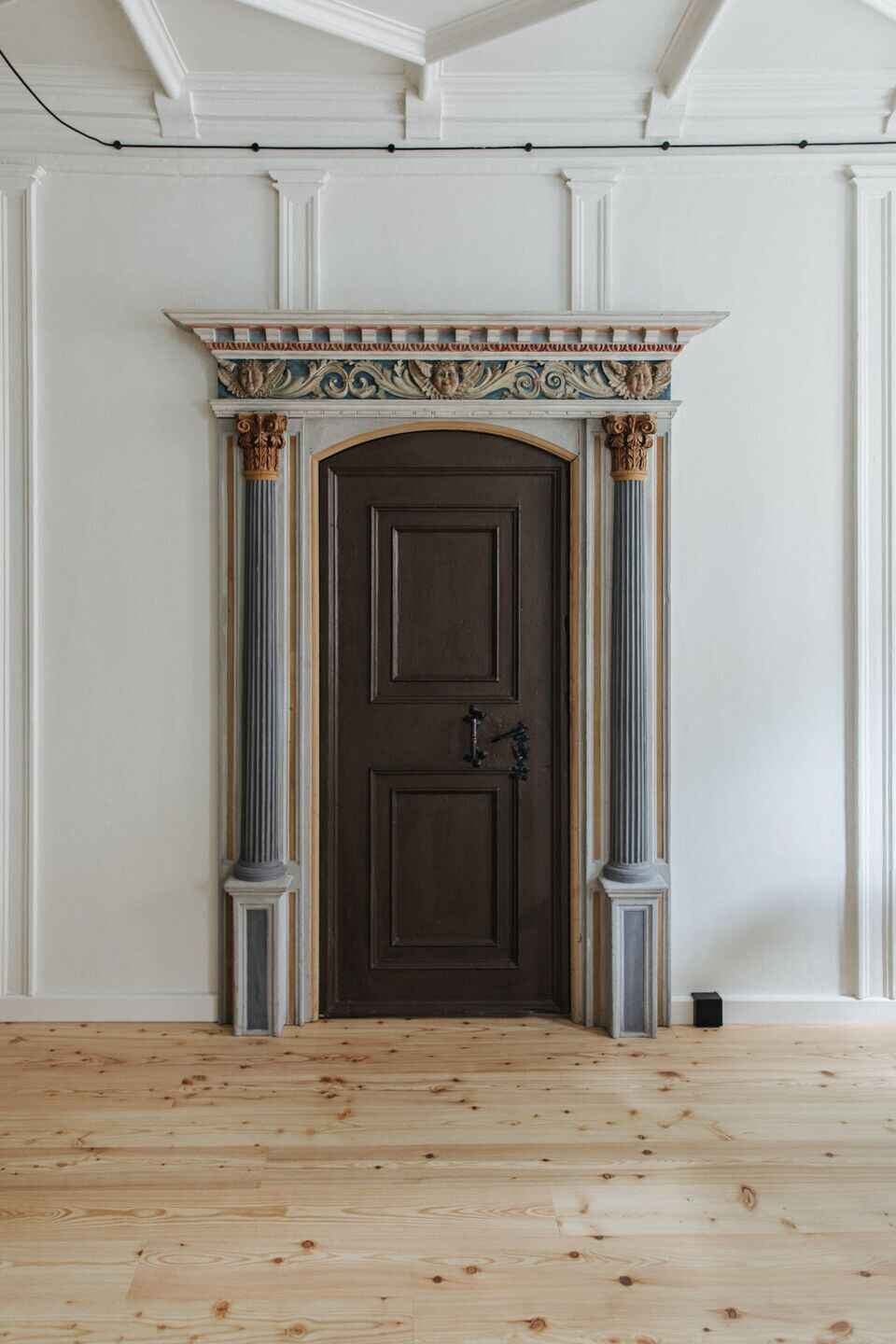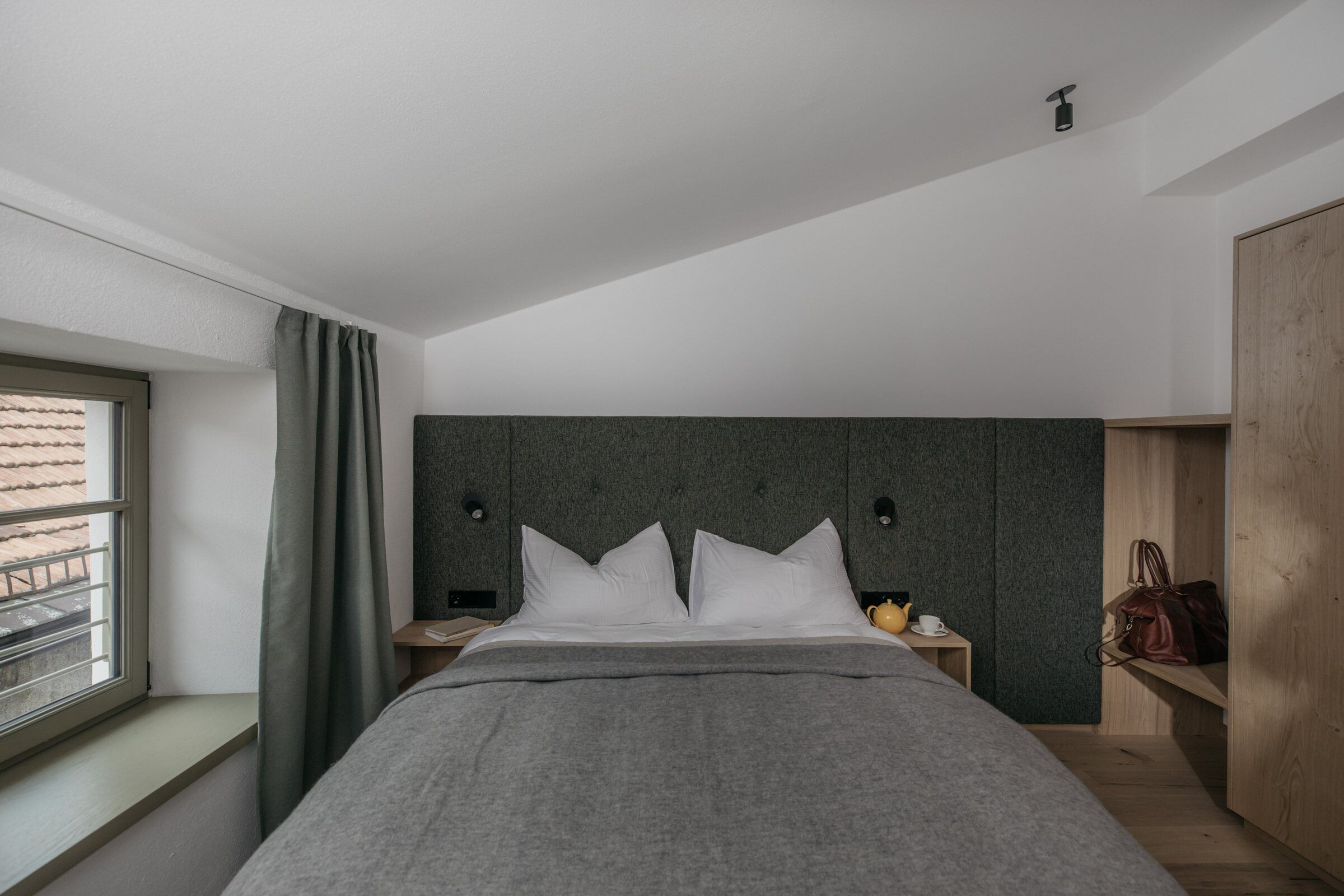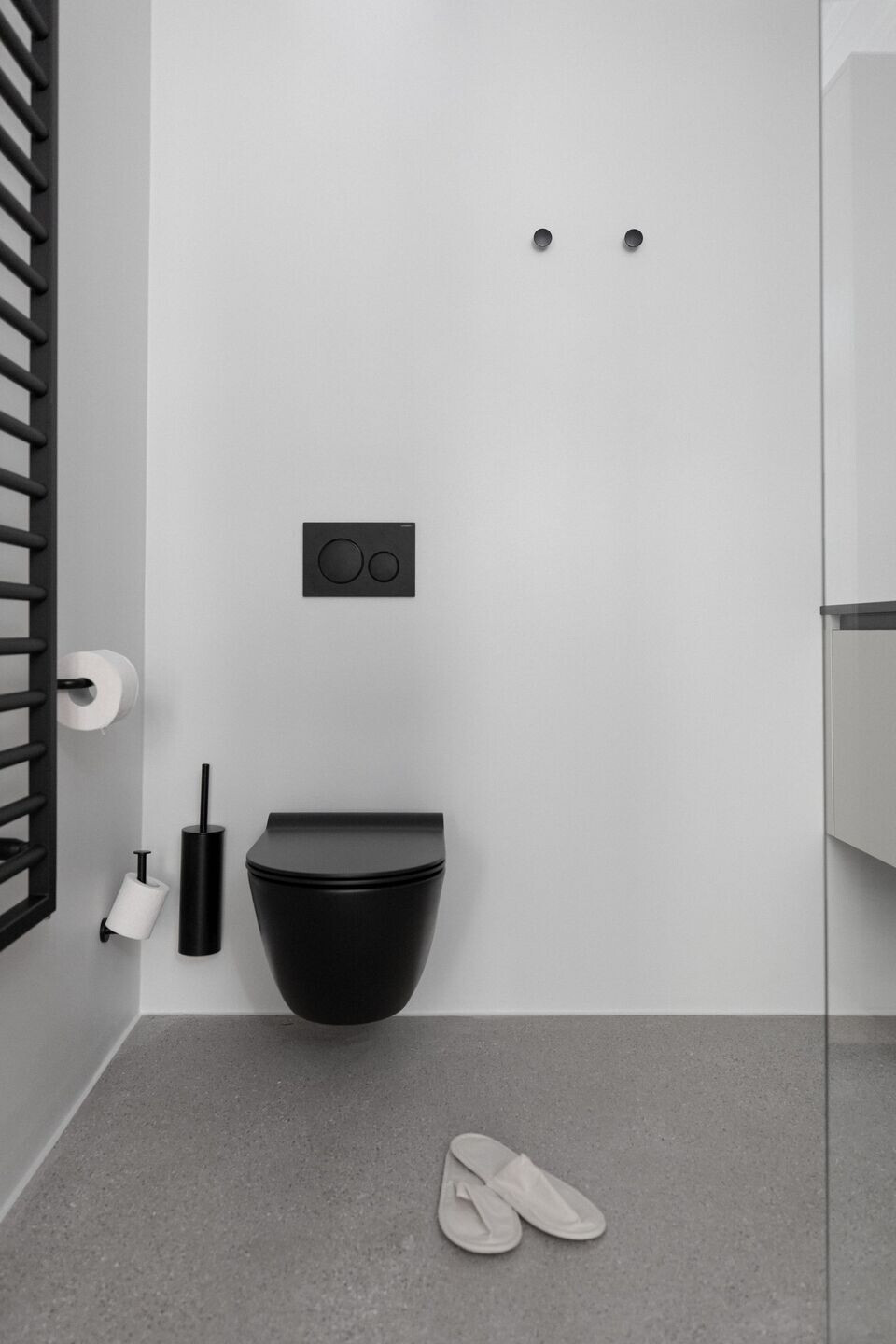 Material Used :
1. Facade cladding: Plaster
2. Flooring:
Bathrooms: terrazzo floors, showers mineral surface coating
Living area: terrazzo floors and wooden floor in oak
Bedrooms: wooden floor in oak
3. Doors:
Interior doors: white lacquered oak
Apartment doors: on the inside white and on the outside oak in sight
4. Windows:
Painted wooden windows, color shade: NCS S 4010-G90Y
The color tone of the windows was adjusted to the original color of the windows
5. Roofing: Wooden beam roof with roof cladding in gray concrete tile
6. Interior lighting: Lamps in black, designed in collaboration with LICHTSTUDIO
7. Interior furniture:
The furniture was made in oak.Designed by ASAGGIO and realized in collaboration with FRENER DESIGN
8. Kitchen countertop in "neroassoluto"
9. Bathroom faucets: GESSI in black matt
10. WC + bidet: Flaminia black