ID21 is an award-winning interior design and build firm specialising in corporate offices and workplace transformation. Since 1996, we have helped businesses identify and appreciate the transformational impact of integrating modern workplace strategies into corporate offices.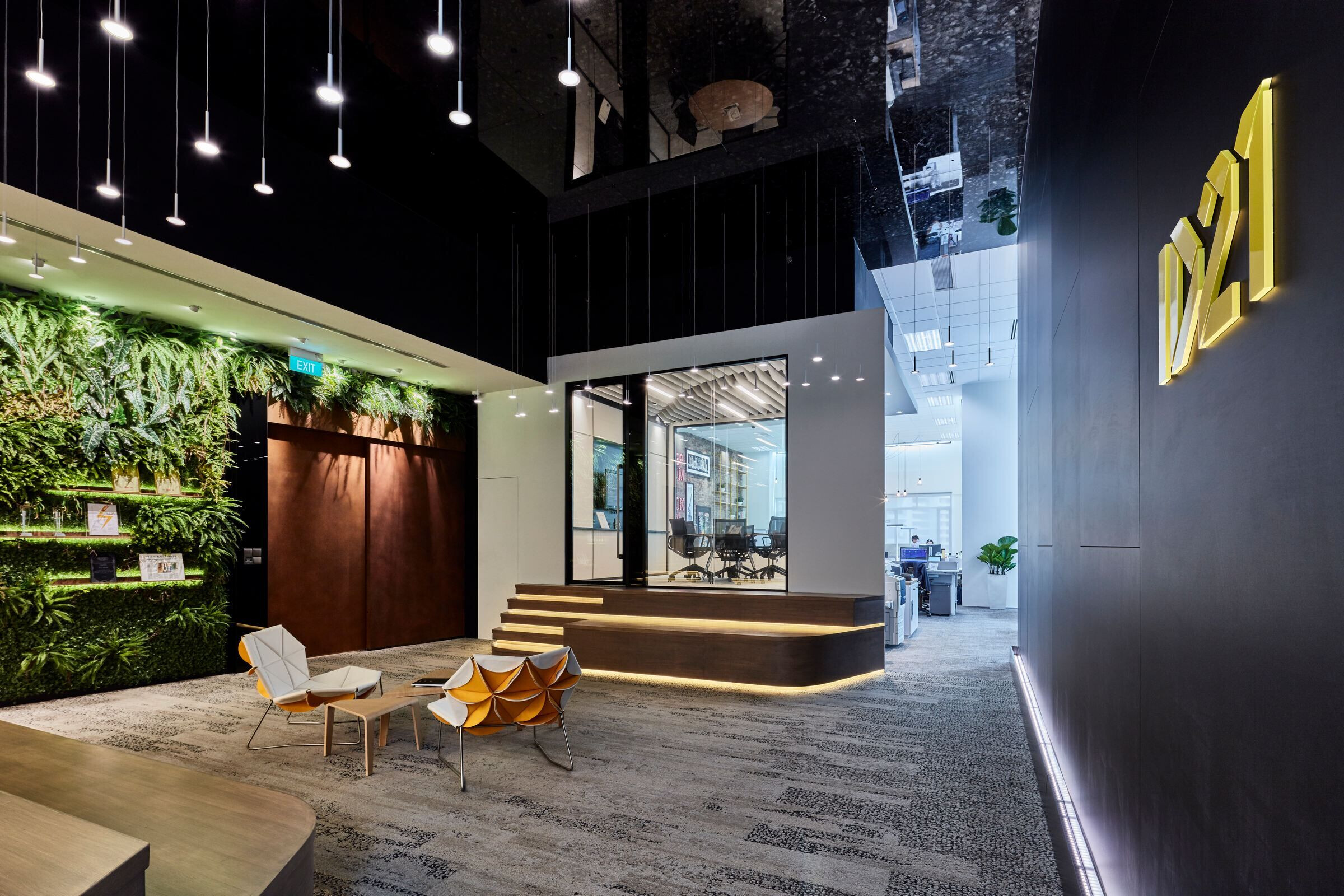 ID21 believes in the human propensity to scale new heights and that every individual deserves to work within agile, balanced, and inspiring environments – including ours.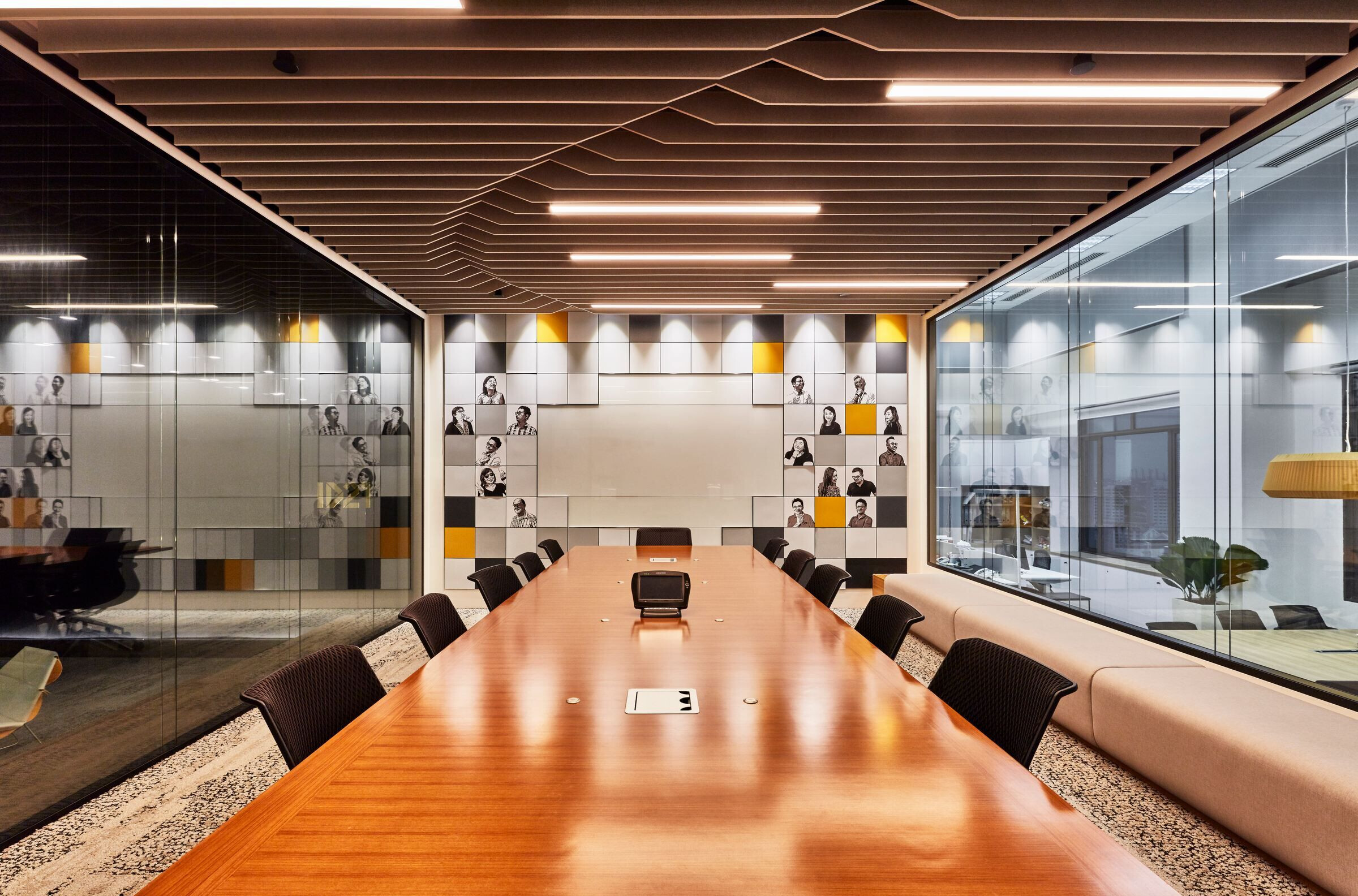 When our team moved to a duplex unit in the same office block, we took this as an opportunity to give our staff more generous and inspiring premises as well as reinvent workplace design to showcase our creative capabilities. The design curates the visitor journey upon entering the office. A heavy oxidized copper sliding door greets them and gives away little of what lies beyond. Visitors enter rainforest-themed reception that evokes tranquility before turning the corner to face a bright and vibrant office, stimulating the senses.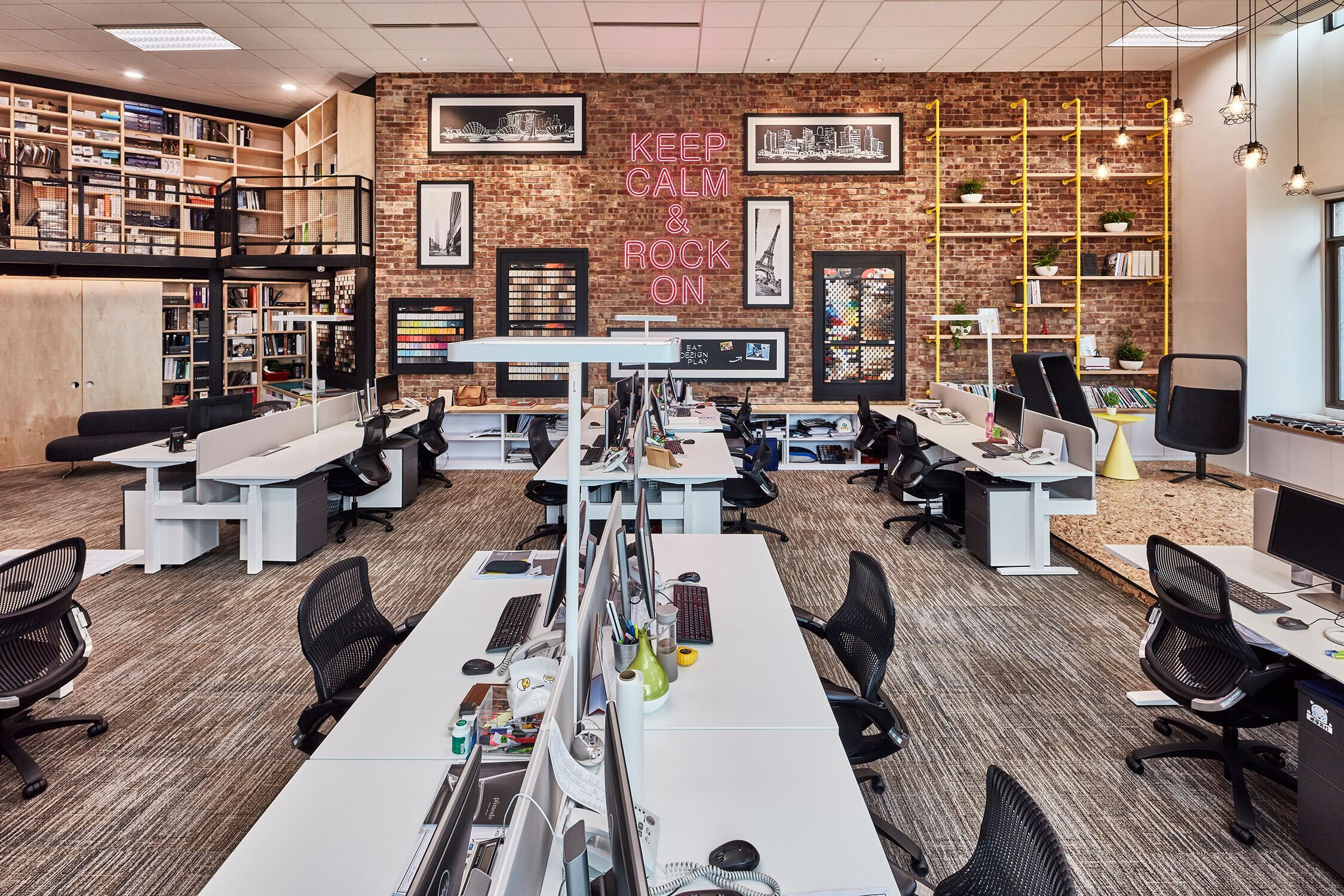 To cultivate a collaborative culture, all enclosed rooms have built-in glass to allow maximum visual connectivity and a variety of collaboration furniture are dispersed throughout the office with tech-connectivity to encourage spontaneous discussions. One key design consideration was to maximize the double-volume height and enhance well-being through an airy, naturally lit environment. Height-adjustable tables allow staff to choose to either work sitting or standing.
The combination of the open space office concept with abundant access to daylight and ergonomic workstations creates a pleasant workplace that leaves a memorable impression on the employees and visitors.
Material Used:
1. Flooring: Carpet tiles (Interface)
2. Interior lighting: Pendant light (Flair Illume)
3. Interior furniture: Office chair (Knoll)