The building, following the elongated shape of the plot, is designed to arrange the main rooms (living and dining room, kitchen, bedrooms) towards the South and the sun, thus respecting the requirements of bioclimatic architecture. Towards the north there are the service areas, such as the laundry, the bathrooms and the technical room. The hedge along the perimeter acts as a filter between the property, the road and the neighboring cycle path.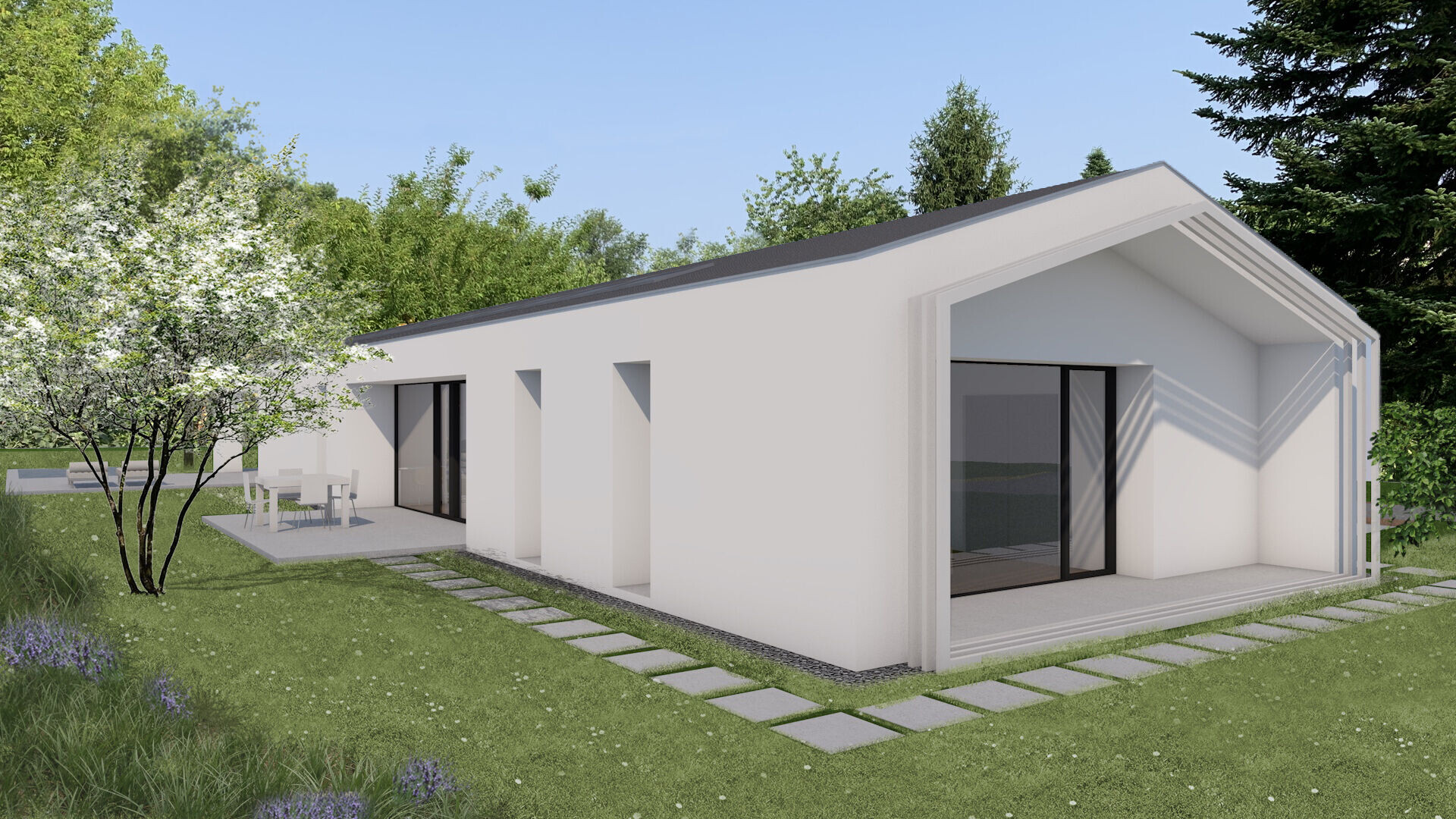 The one level house is configured as a parallelepiped with a double-pitched roof; it is also characterized by the openings of the windows and the loggias. The box, with a square footprint and a flat roof, positioned in adherence to the main building, is put in communication with the house through a service access. Below, completely buried and accessible from the box, there are some service rooms.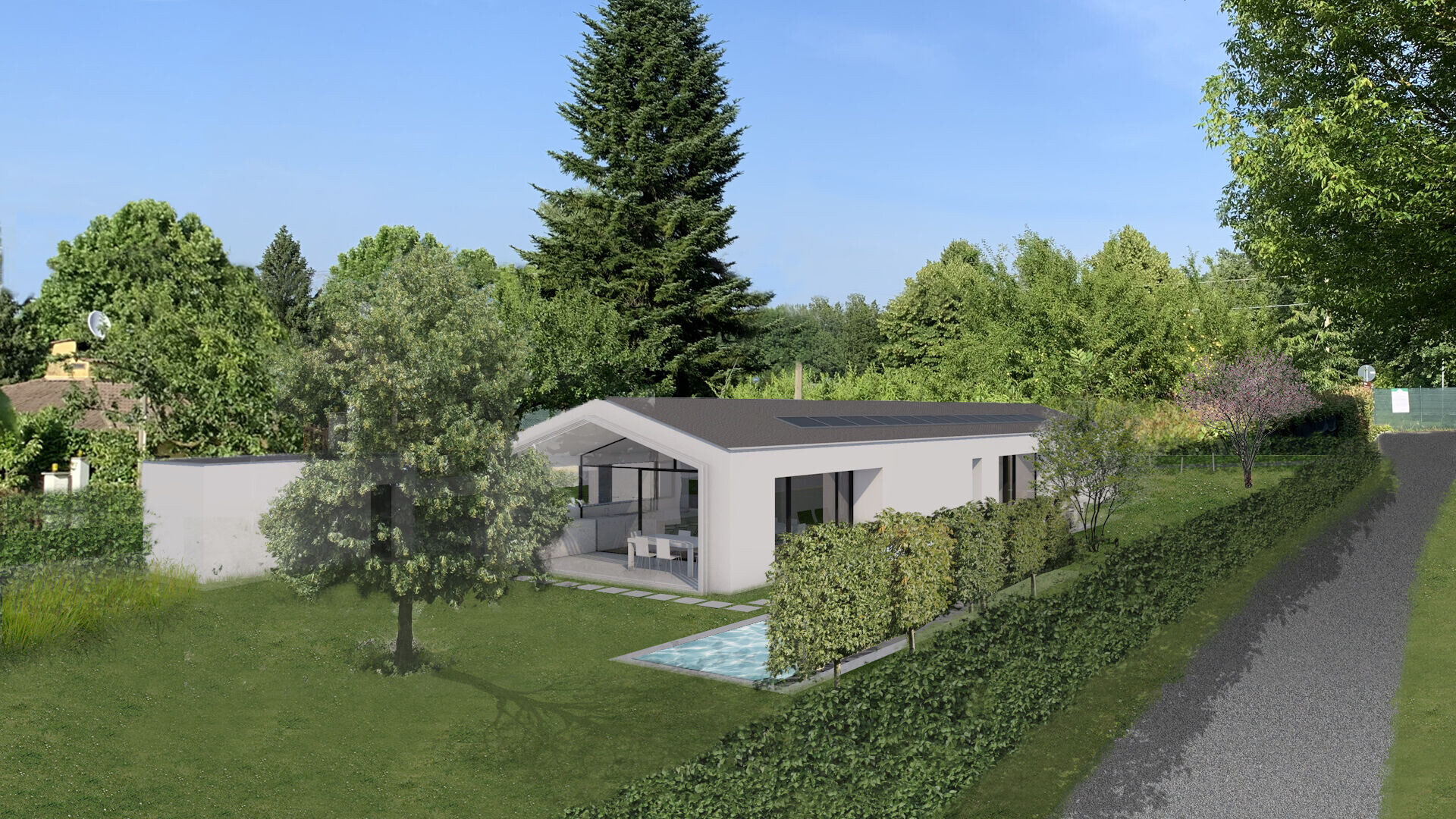 The internal distribution places the sleeping area to the south-east, while the living area is located to the south-west, both to ensure a better solar contribution throughout the day, and for the quieter position, away from the road. At the ends of the building, there are two loggias: the one belonging to the master bedroom, to the east, filters the sun rays in the morning; the one to the west instead, bigger than the other one, is an outdoor dining area with an open air kitchen.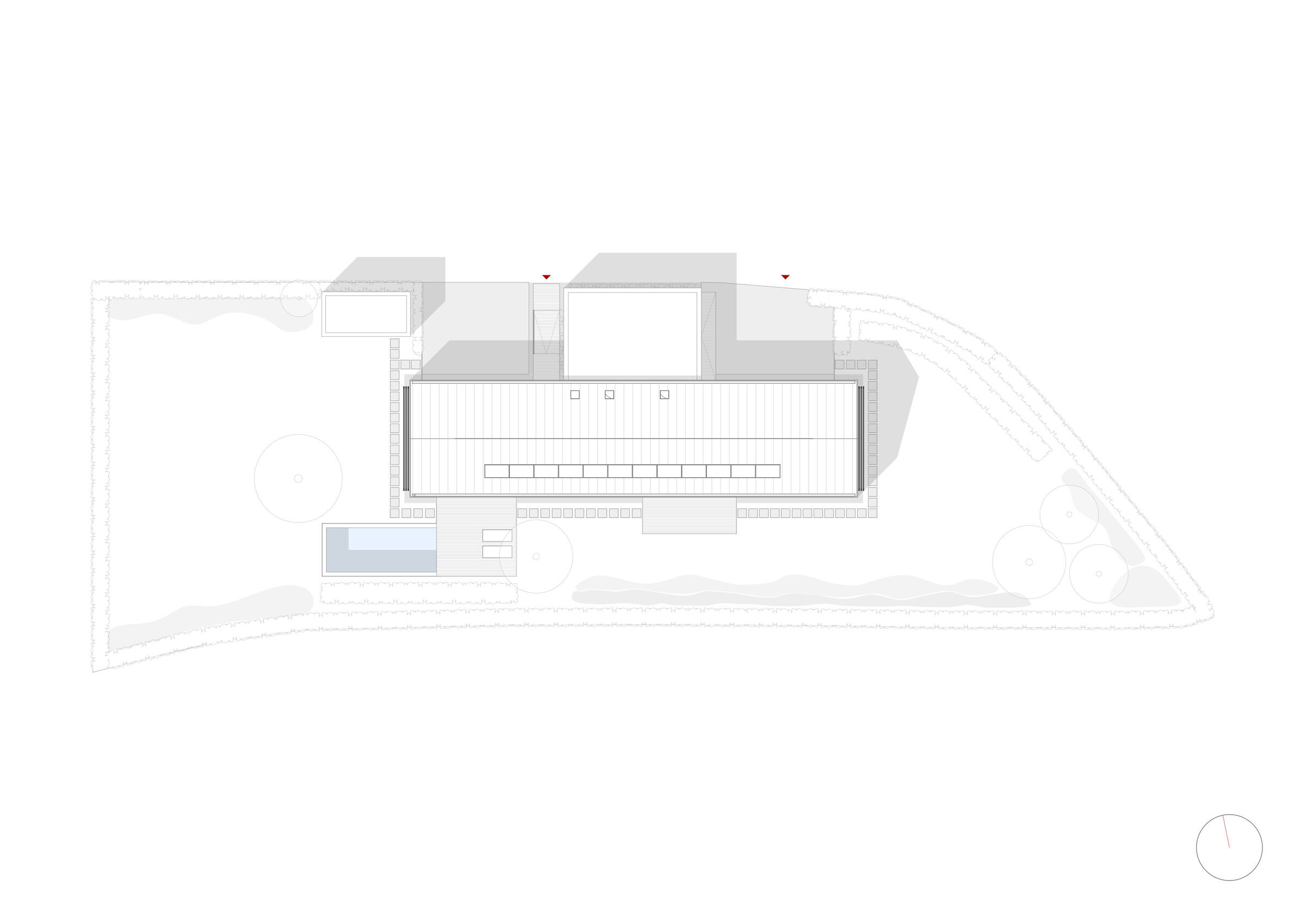 An outdoor deck, designed as a natural projection of the living room inside and in connection with the pool, acts as a solarium and relax area.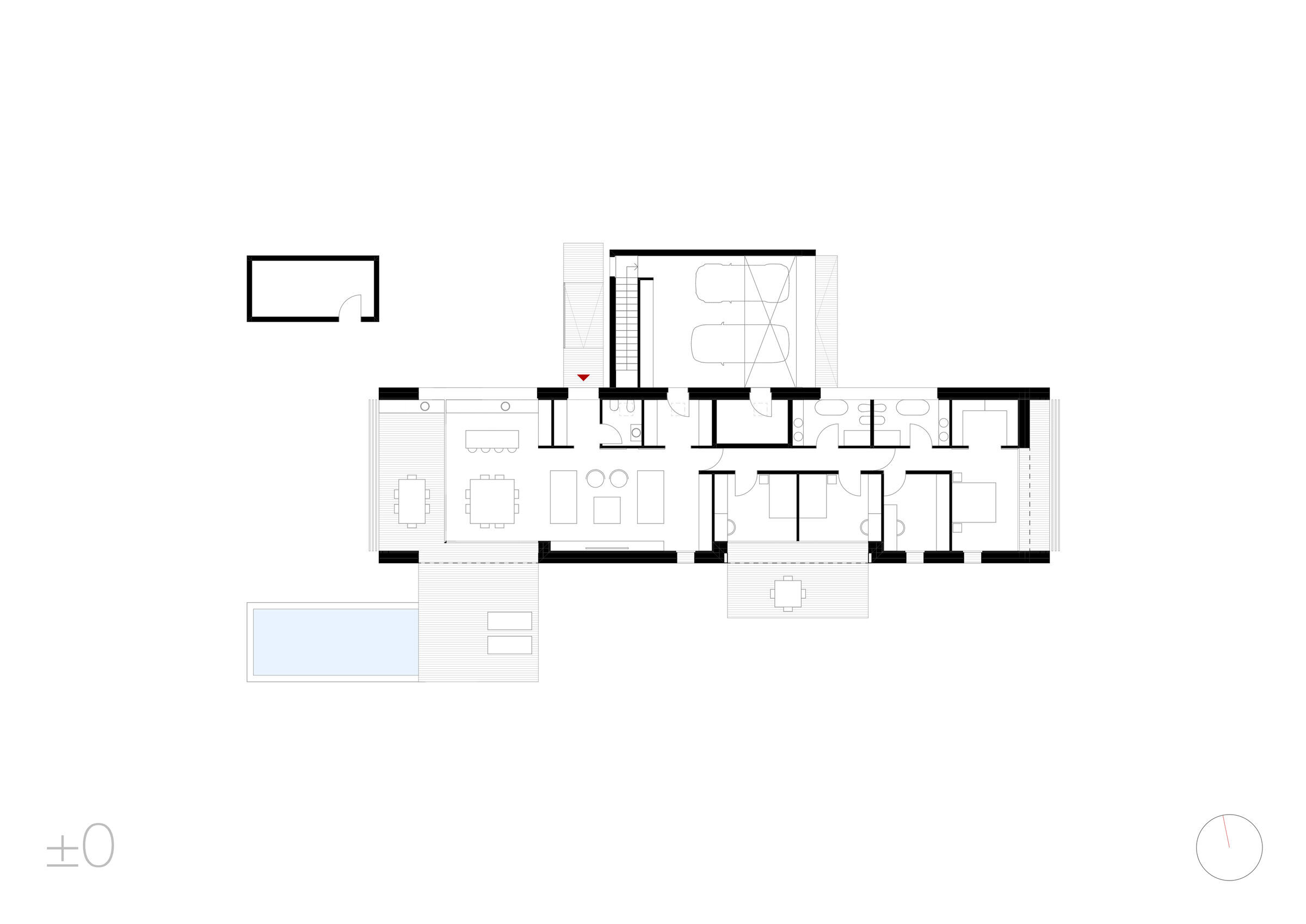 Few materials are used and they are the same used in the context: the plaster of the casing; the anthracite gray paint of the frames; the terracotta of the flat tiles; the natural aluminum of sheet metal work.
The systems installed are advanced: home management is entrusted to home automation; summer and winter air conditioning is carried out by an air heat pump with thermodynamic controlled mechanical ventilation; the photovoltaic system is integrated into the double pitch roof. The house is not connected to the gas supply.
The garden, designed by the landscape architect Giuliana Gatti, enhances the area, taking care to create a quality of natural spaces which interact with the project building in a contemporary language. The project includes free lawn areas, protected by borders of low shrubs and grasses along the entire existing hedge, also includes the planting of Carpini, and a Tiglio near the outdoor dining area.