The reconstruction includes building modifications and the overall modernization of a historic house built in the 1930s. Emphasis is placed on a new layout that meets the requirements of a modern family of four and with the possibility of a multi-generational layout in the future. The main modifications are to move the bedroom to the annex of the house, which is in a quiet garden courtyard, and to connect the two living rooms into one generous one.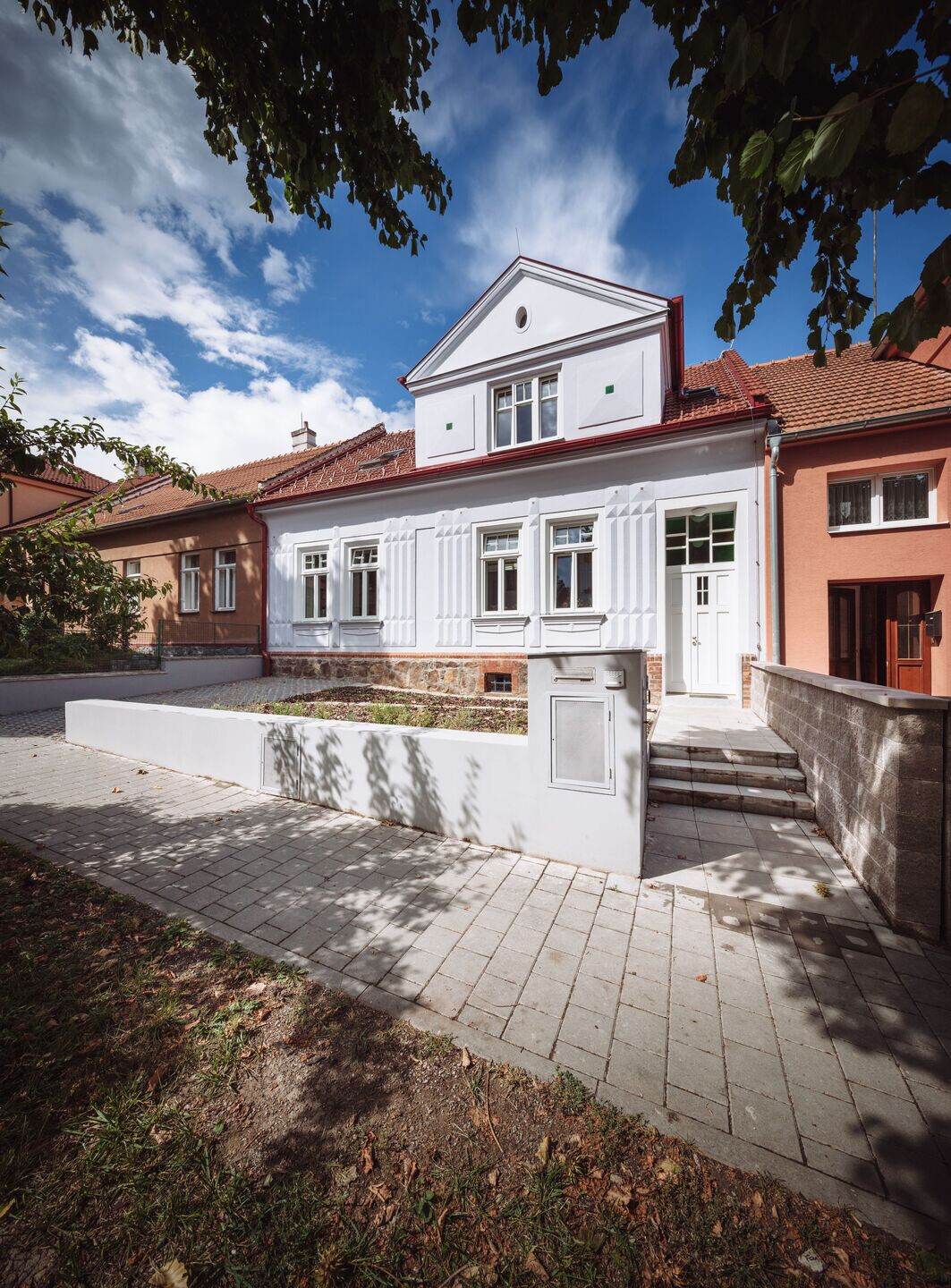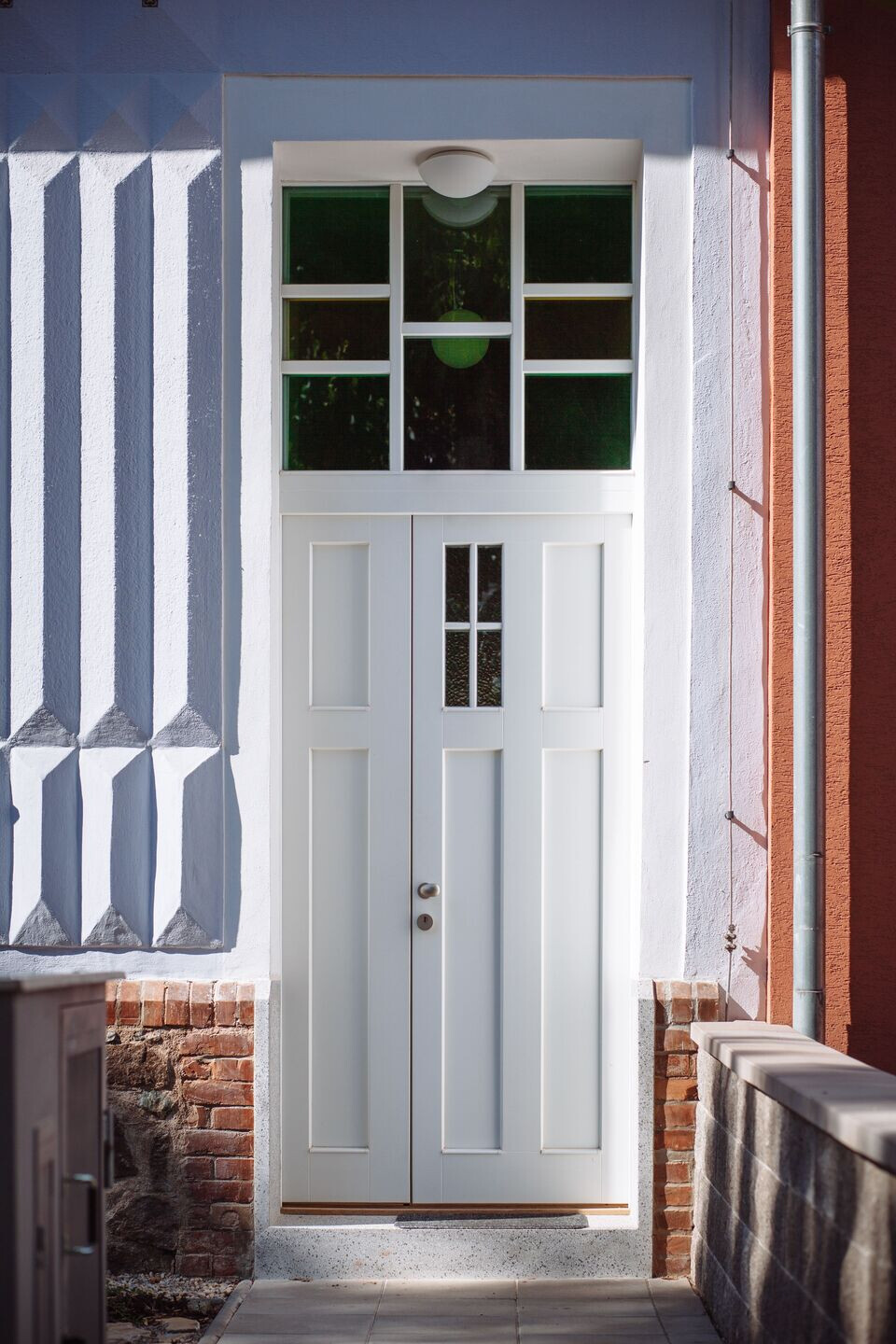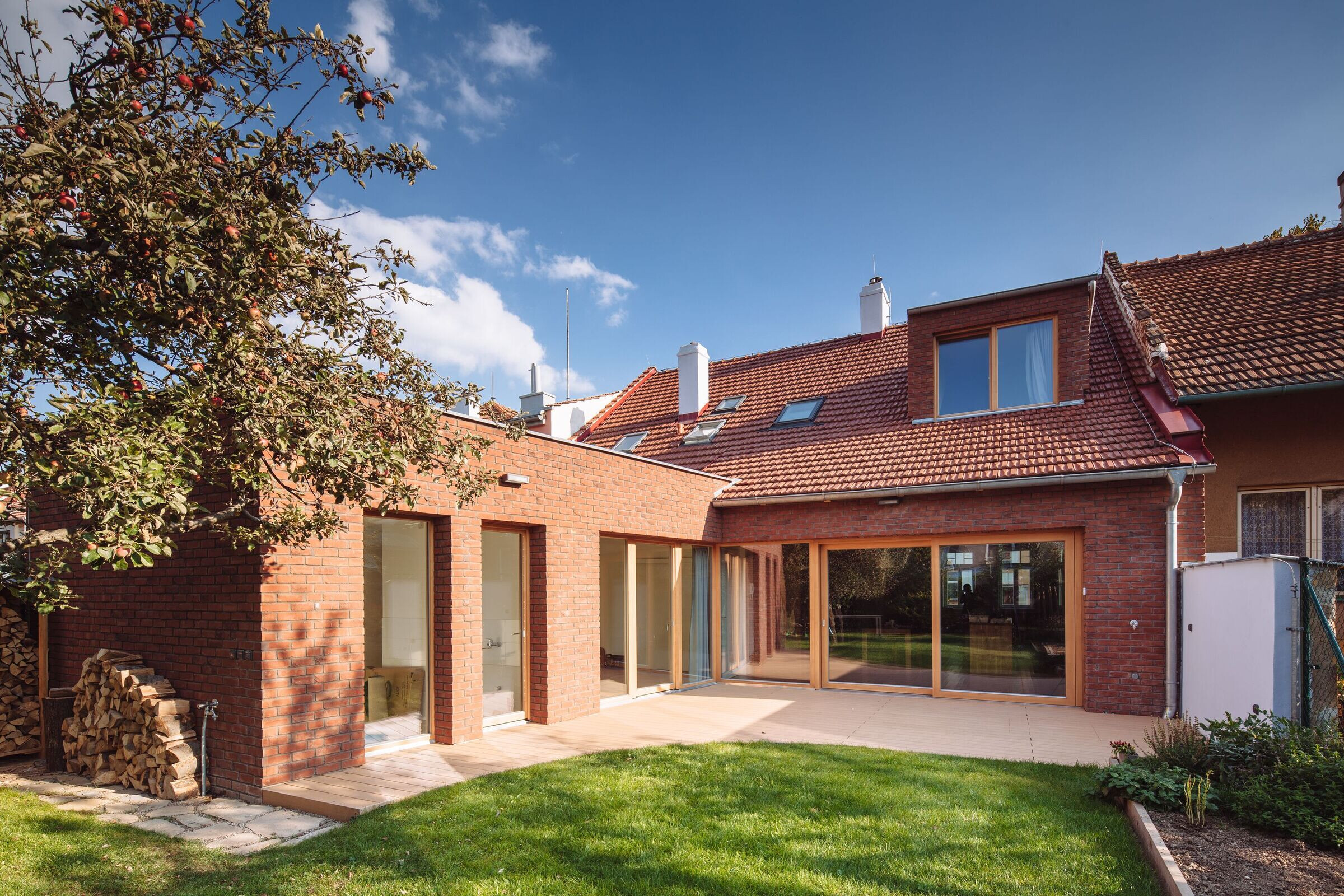 This creates a large social space across the house with a kitchen, dining area, relaxation respirator and living room, connecting garden and street life. In addition, this space is complemented by a new cubic volume with hygienic and technical facilities, which connects with its material concept to the facade of the annex. When viewed from the interior to the garden and vice versa, the contrasting connection between new and original construction interventions is visually apparent.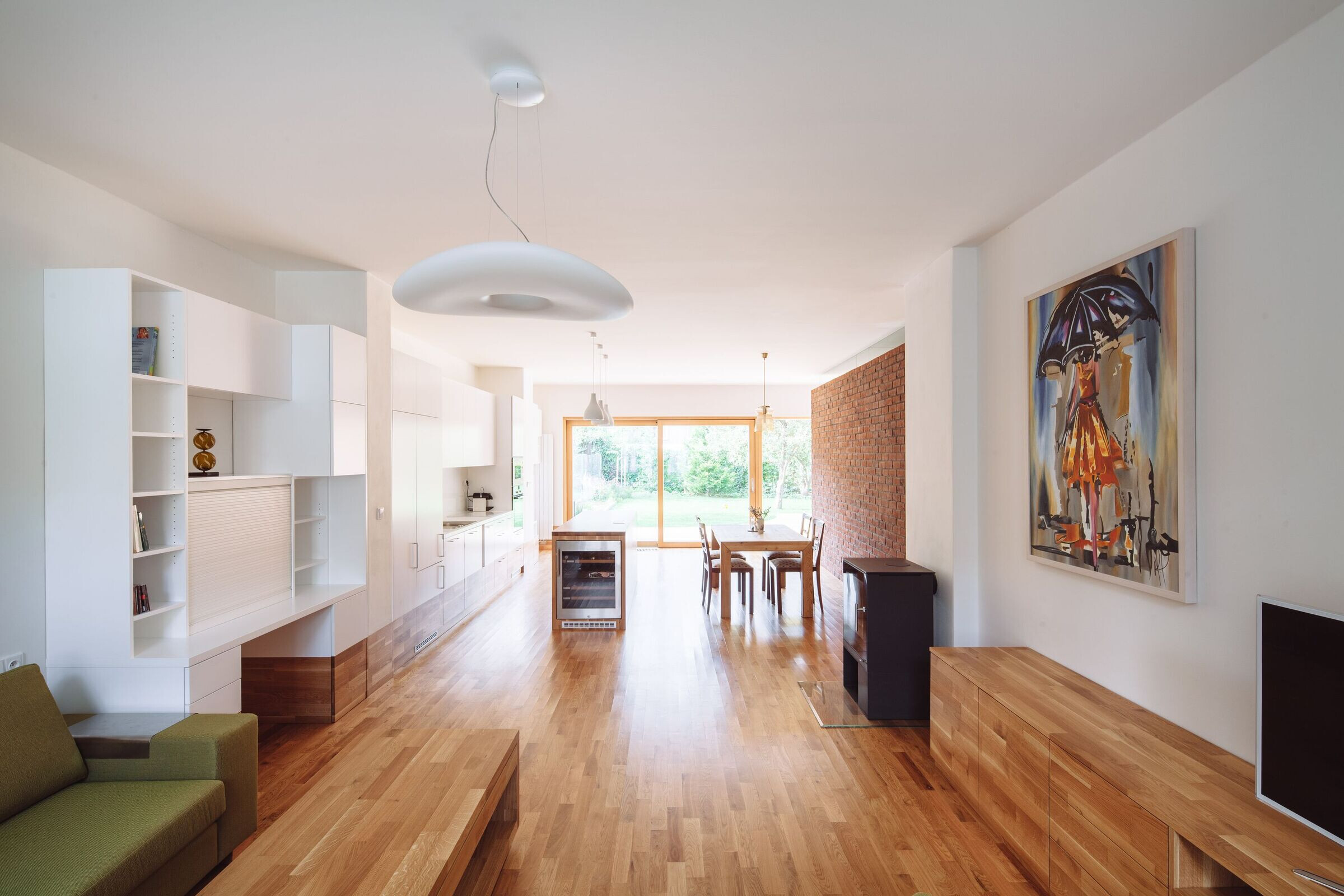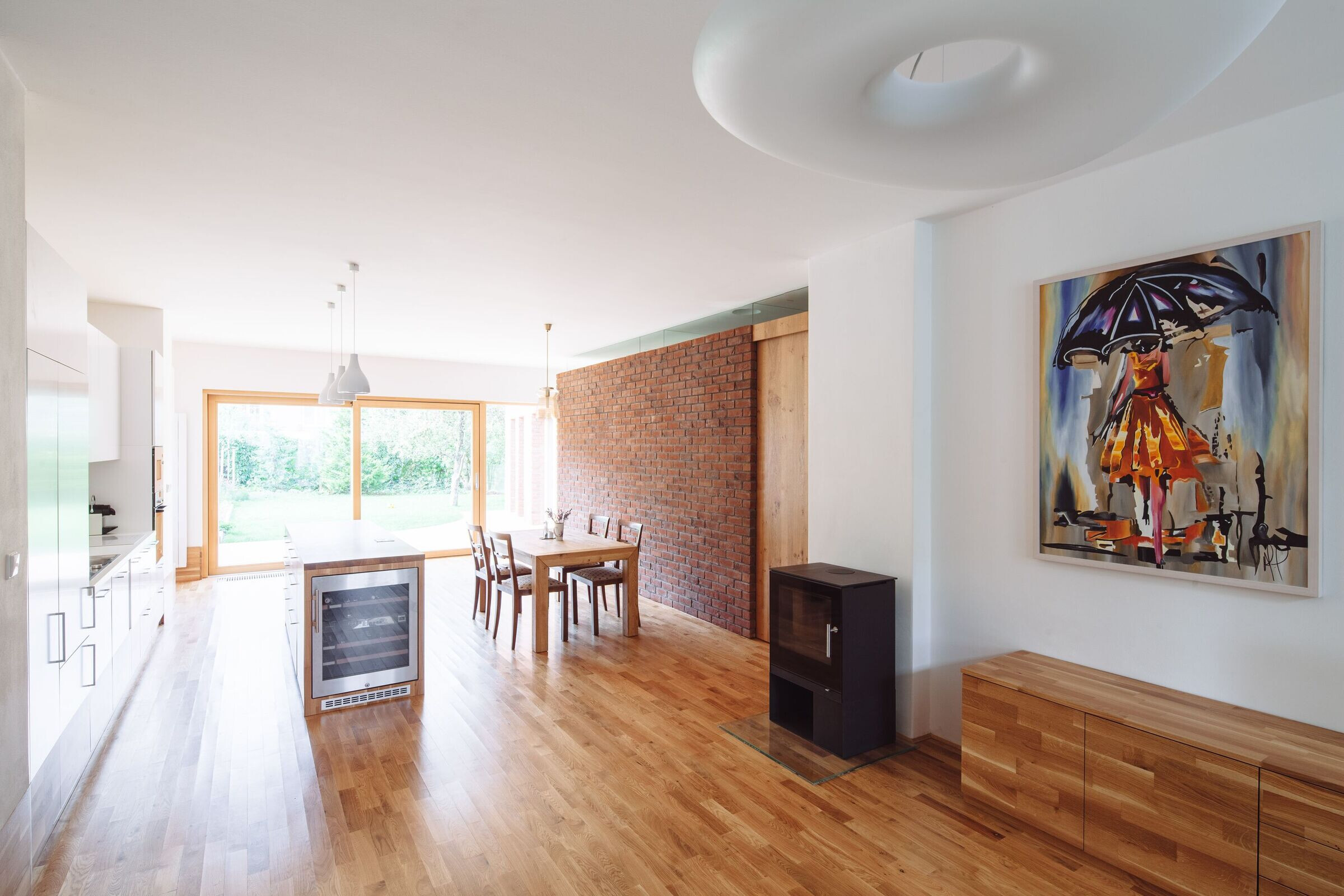 The concept of connecting the original and the proposed one is underlined by a similar material concept of the new roof dormer. Overall, the design highlights the symbiosis of new and old within another clue in the history of the house.