In 2019 the Officina Abitare studio began the complete restoration of a farmhouse in the Florentine Chianti, whose starting conditions were particularly disastrous due to the state of neglect and inconsistent renovations carried out during the twentieth century.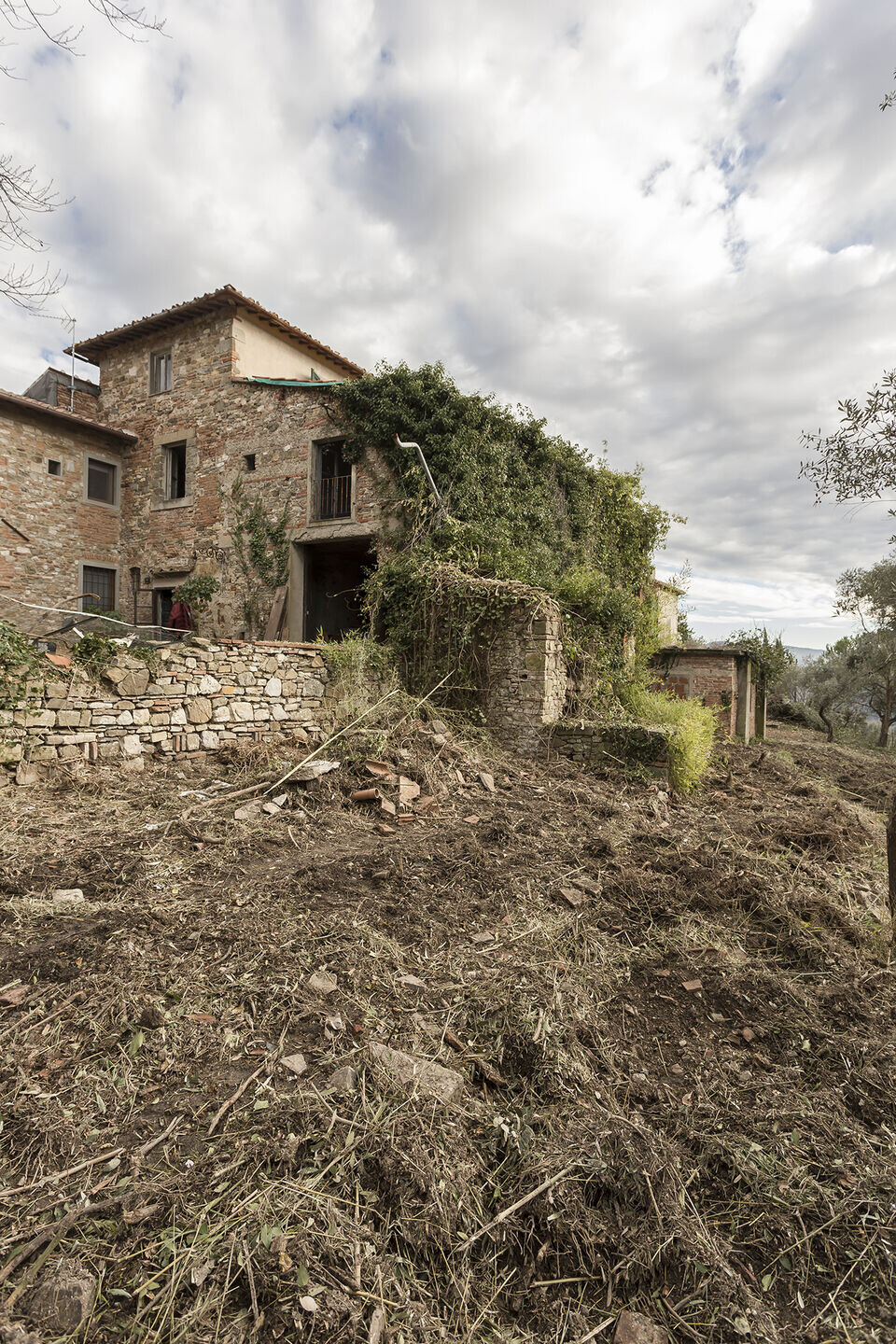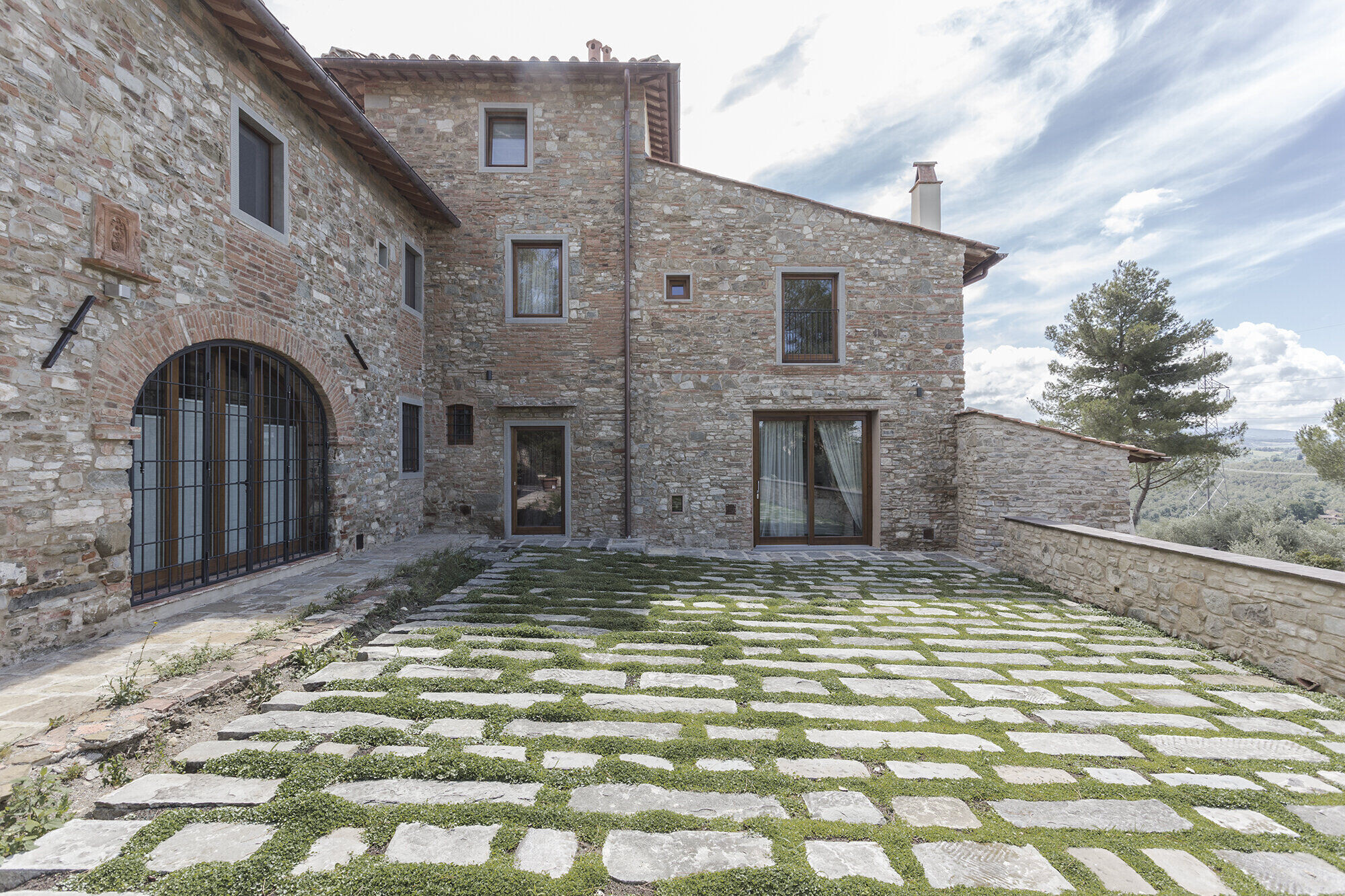 The project envisaged a complete restoration of the facades to bring to light the original elements of the façades, eliminate the incongruent elements, as well as consolidate and restore the stone and lime wall facing.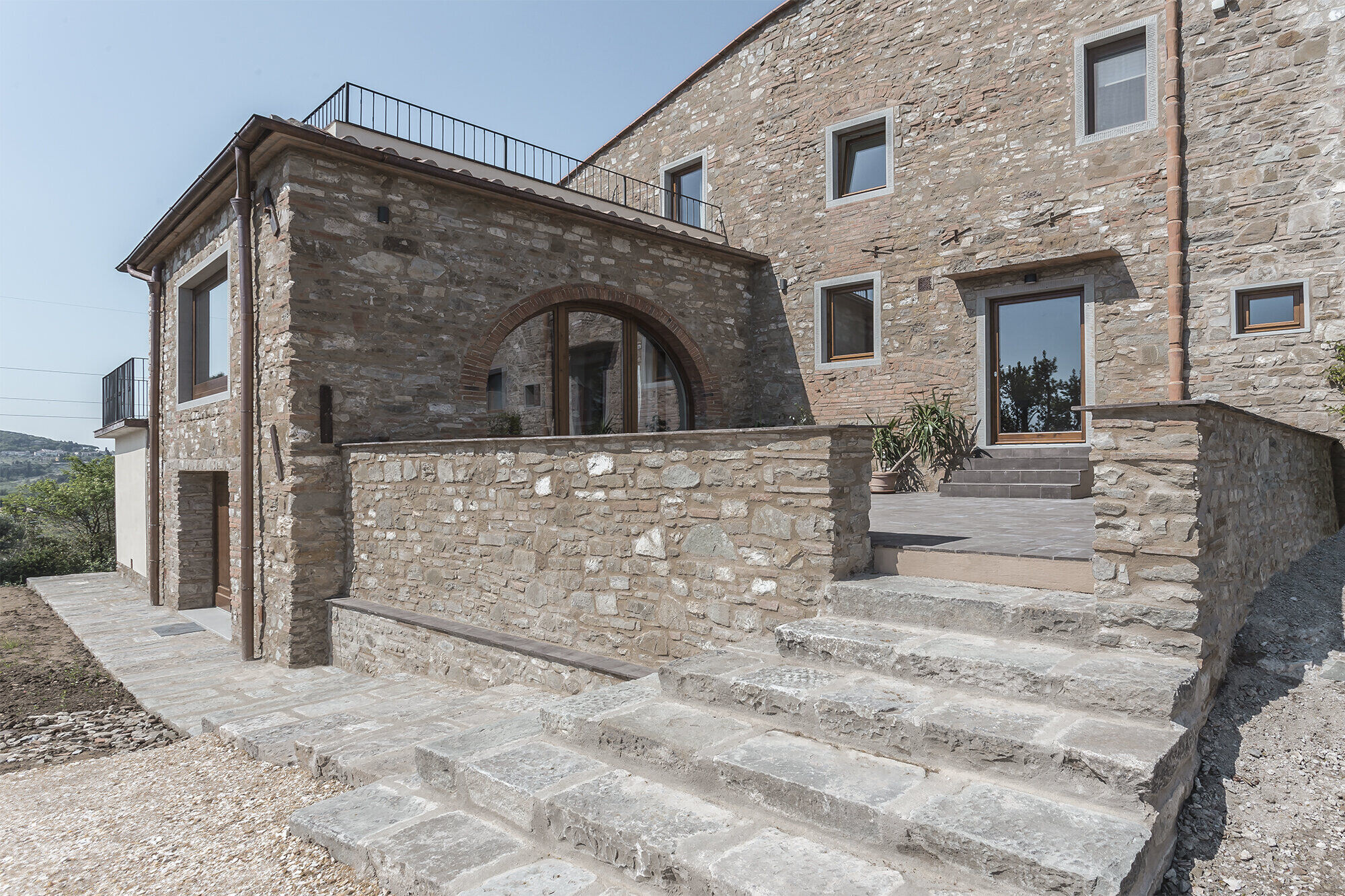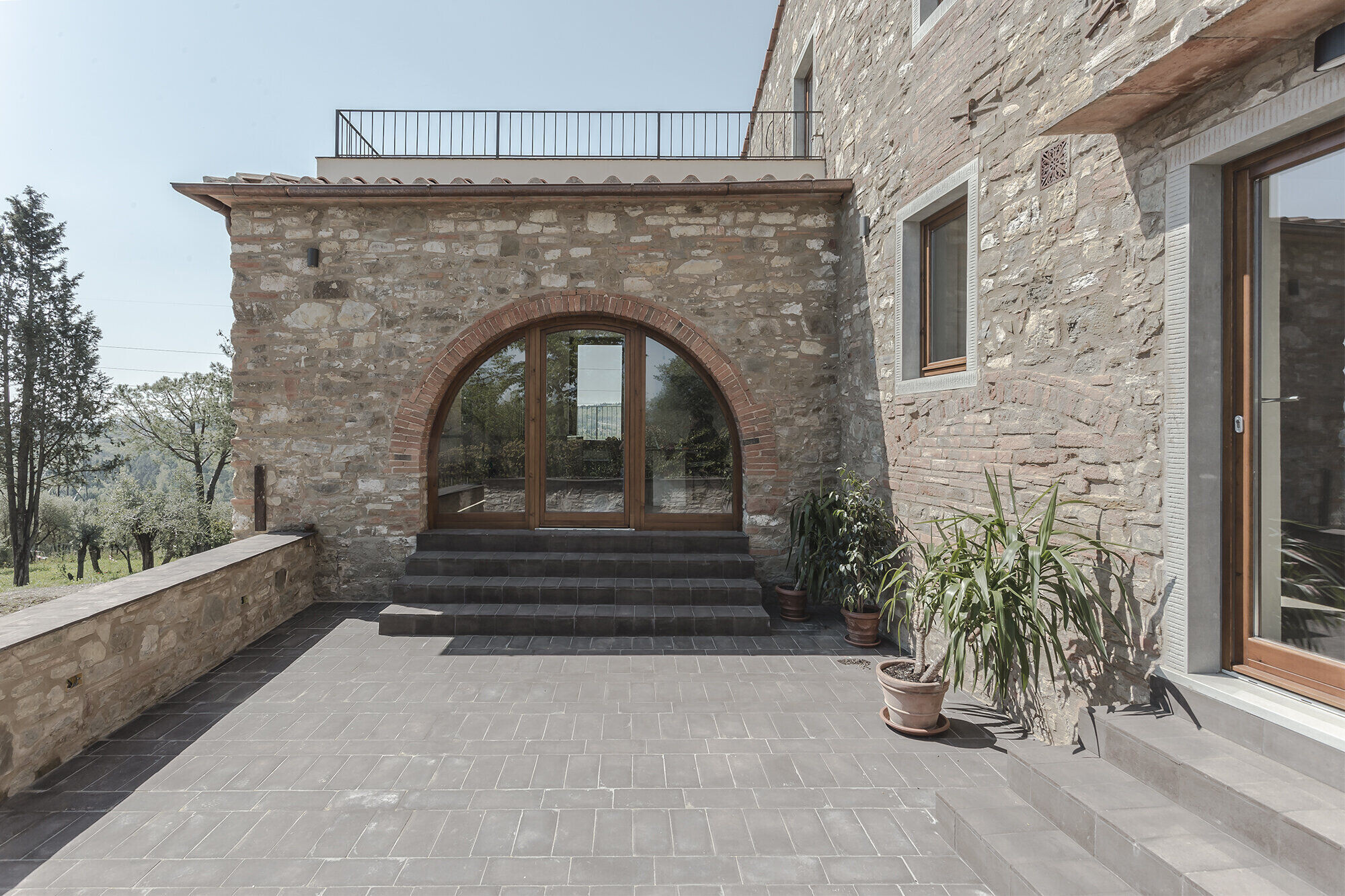 The entrance to the house is via a stone staircase that leads to a farmyard located to the east. A large space paved with black Impruneta terracotta, which also overlooks the kitchen and dining areas and amplifies the rooms.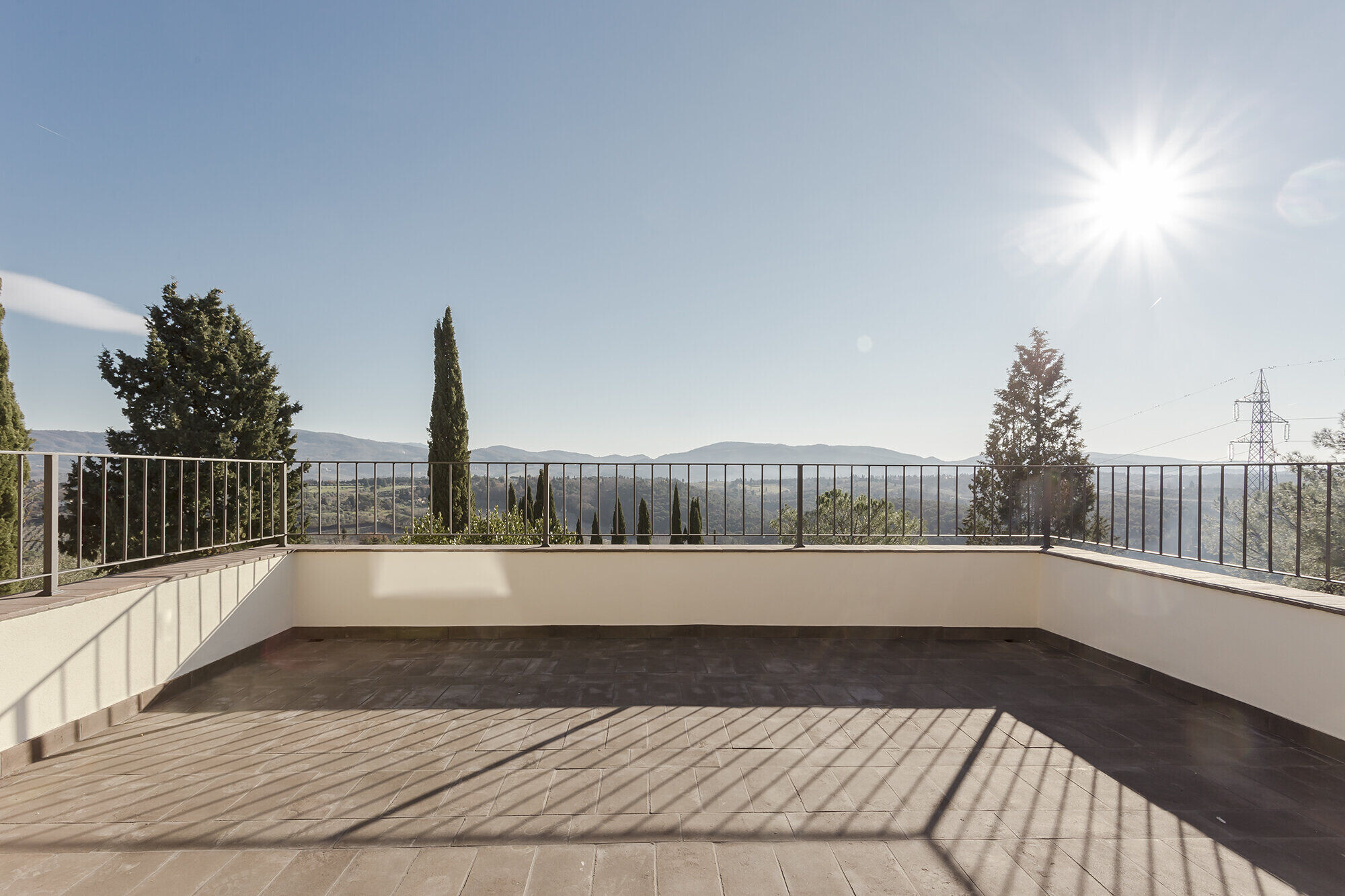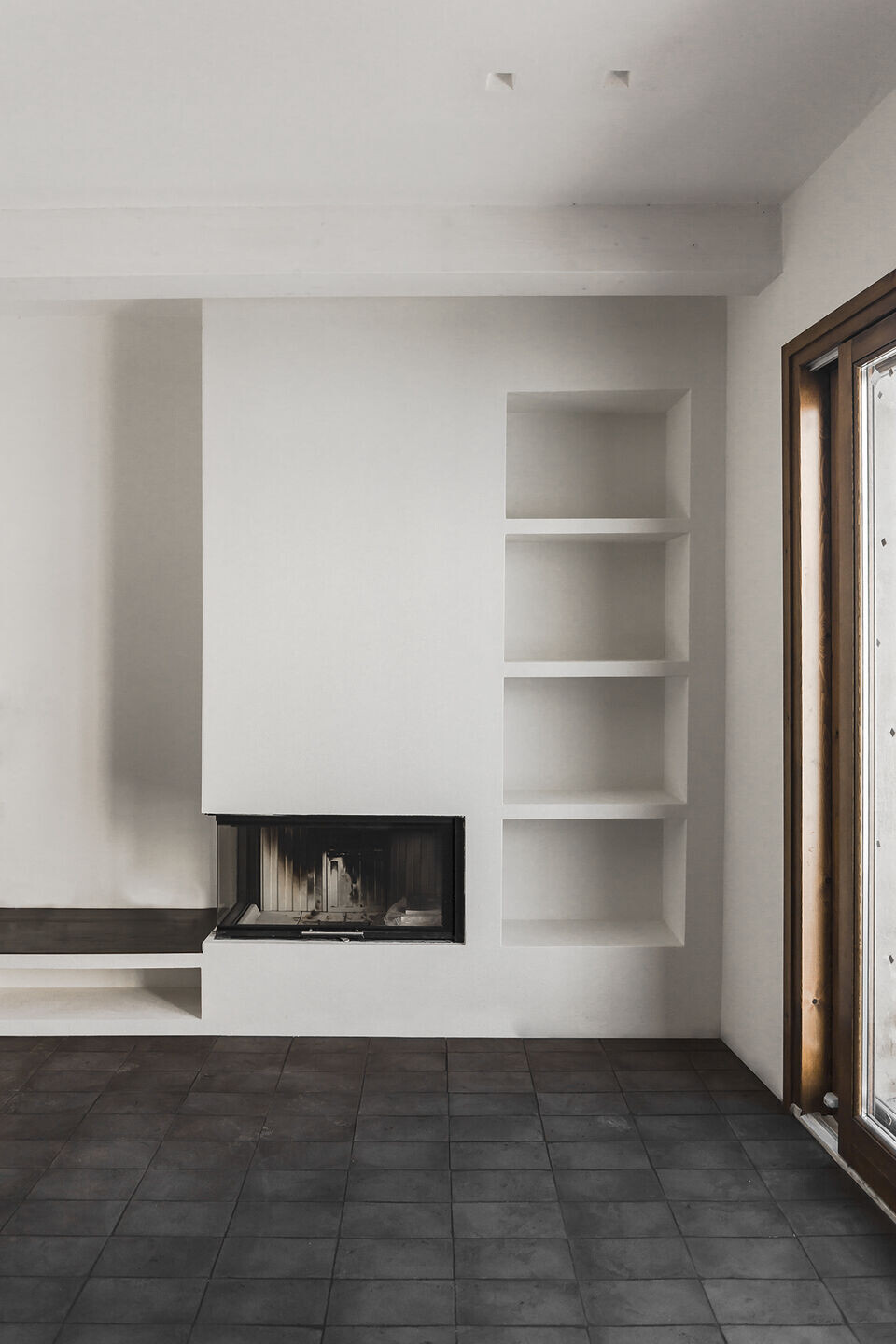 The interior spaces have been transformed, creating continuous environments without closures and strongly related to the many external views that the house offers.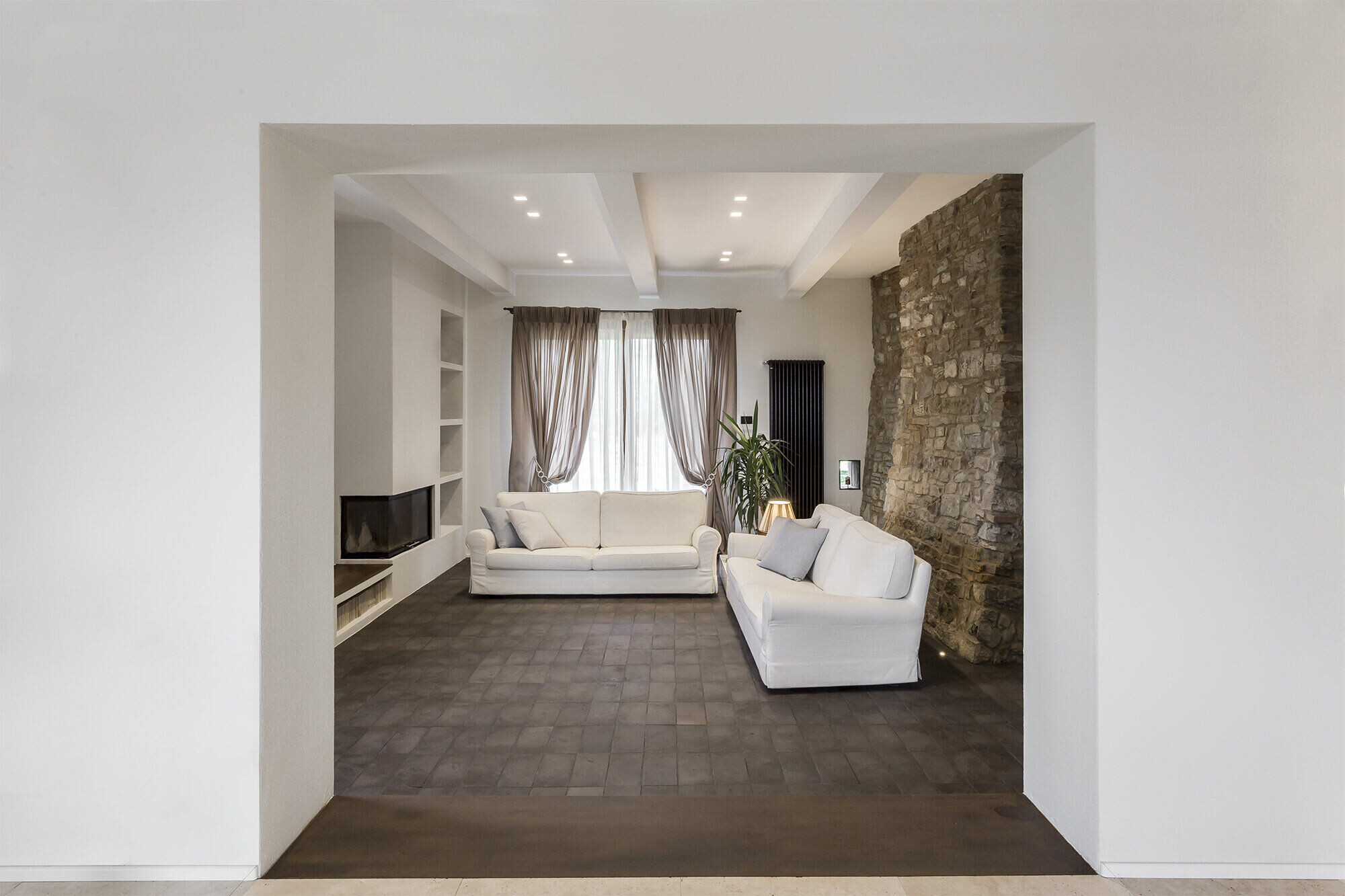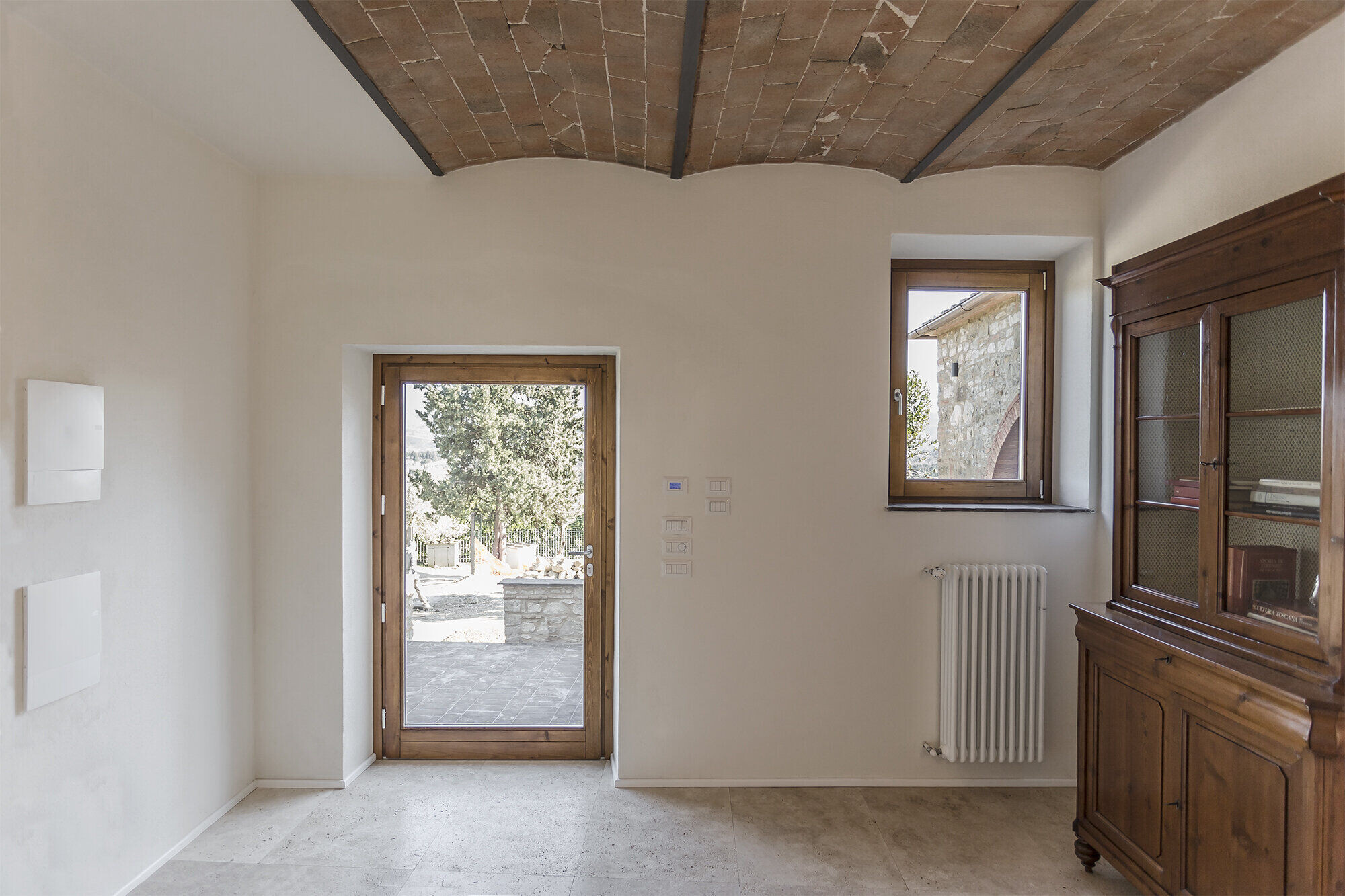 The interior design includes a series of rooms on the ground floor connected to each other by square-shaped hoops, to create a visual telescope that connects the interiors with the Chianti landscape and the large farmyard to the west which, paved with slabs of pietra serena, constitutes a natural extension of the interior spaces of the living room.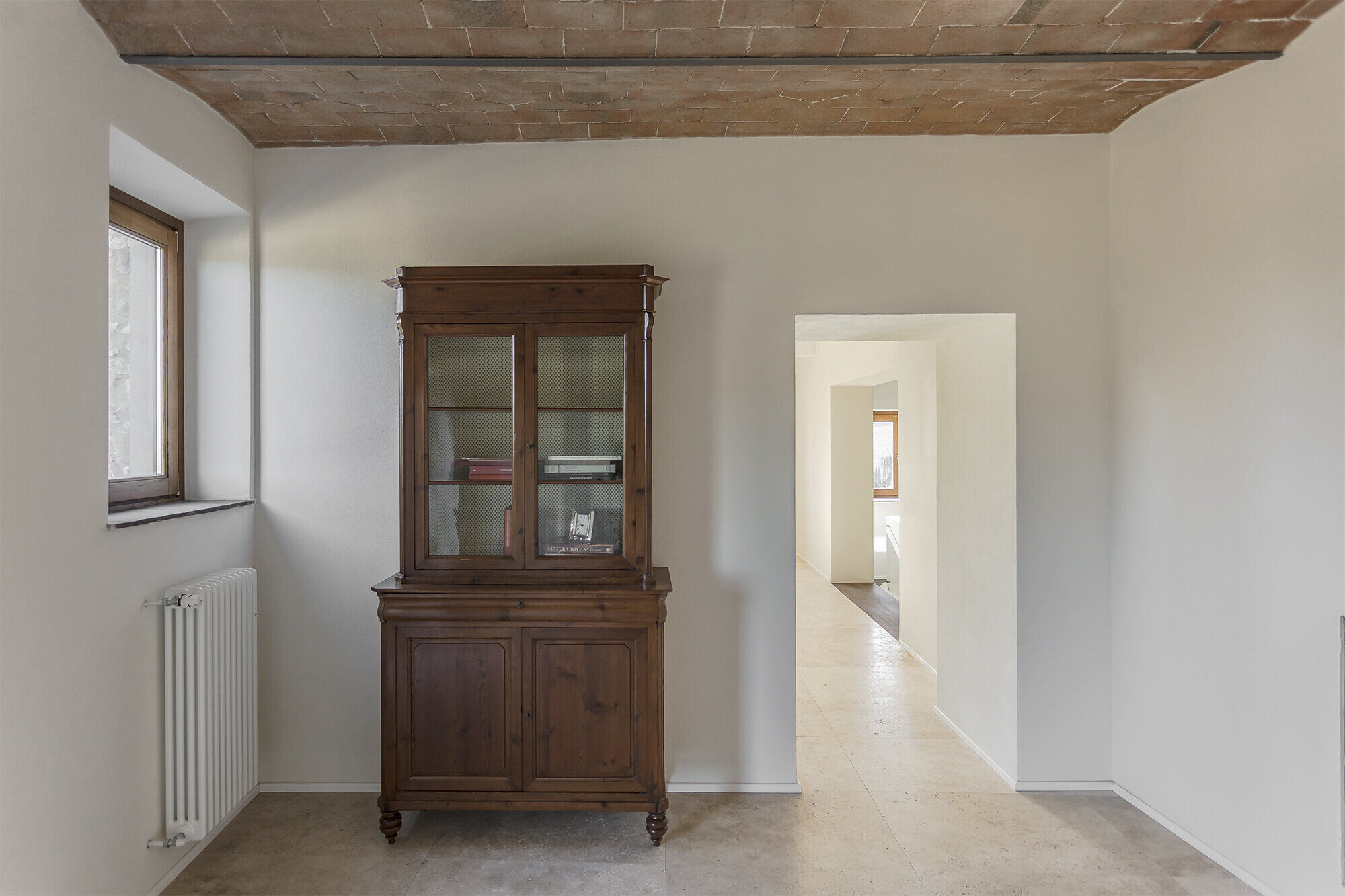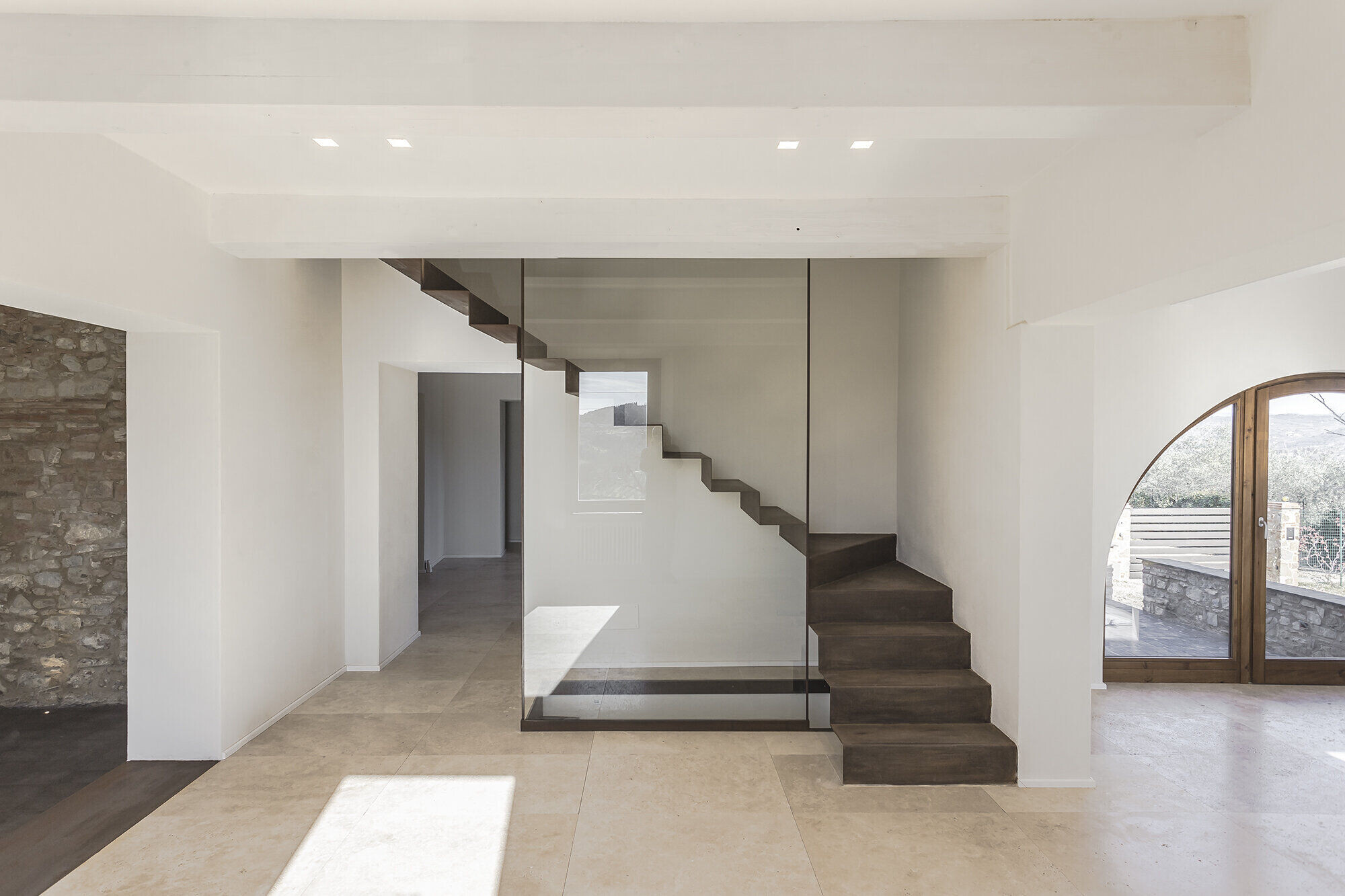 This new perspective axis ends in an easterly direction in the large kitchen with island, originally used as a warehouse, designed to integrate with the Chianti landscape through a large window.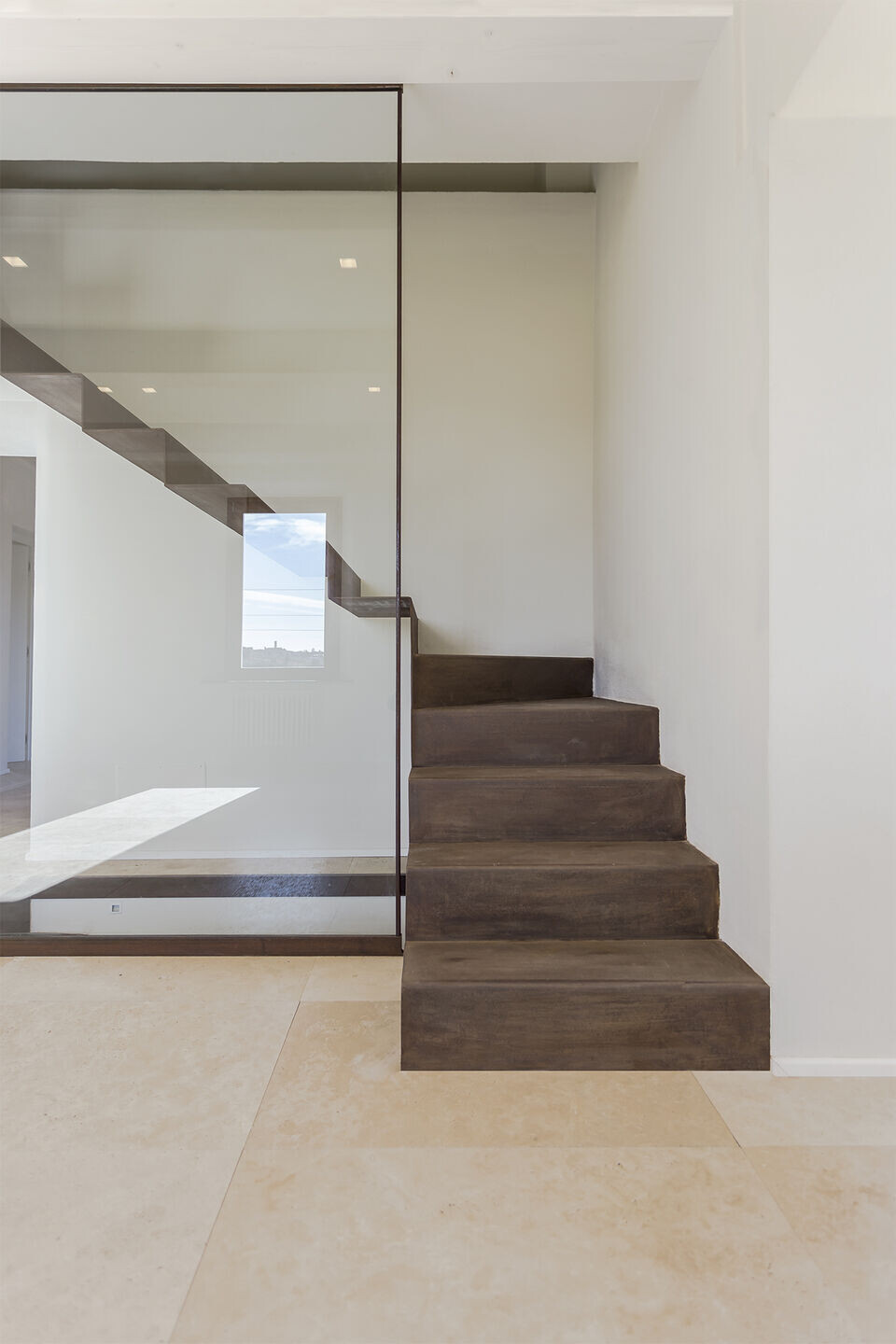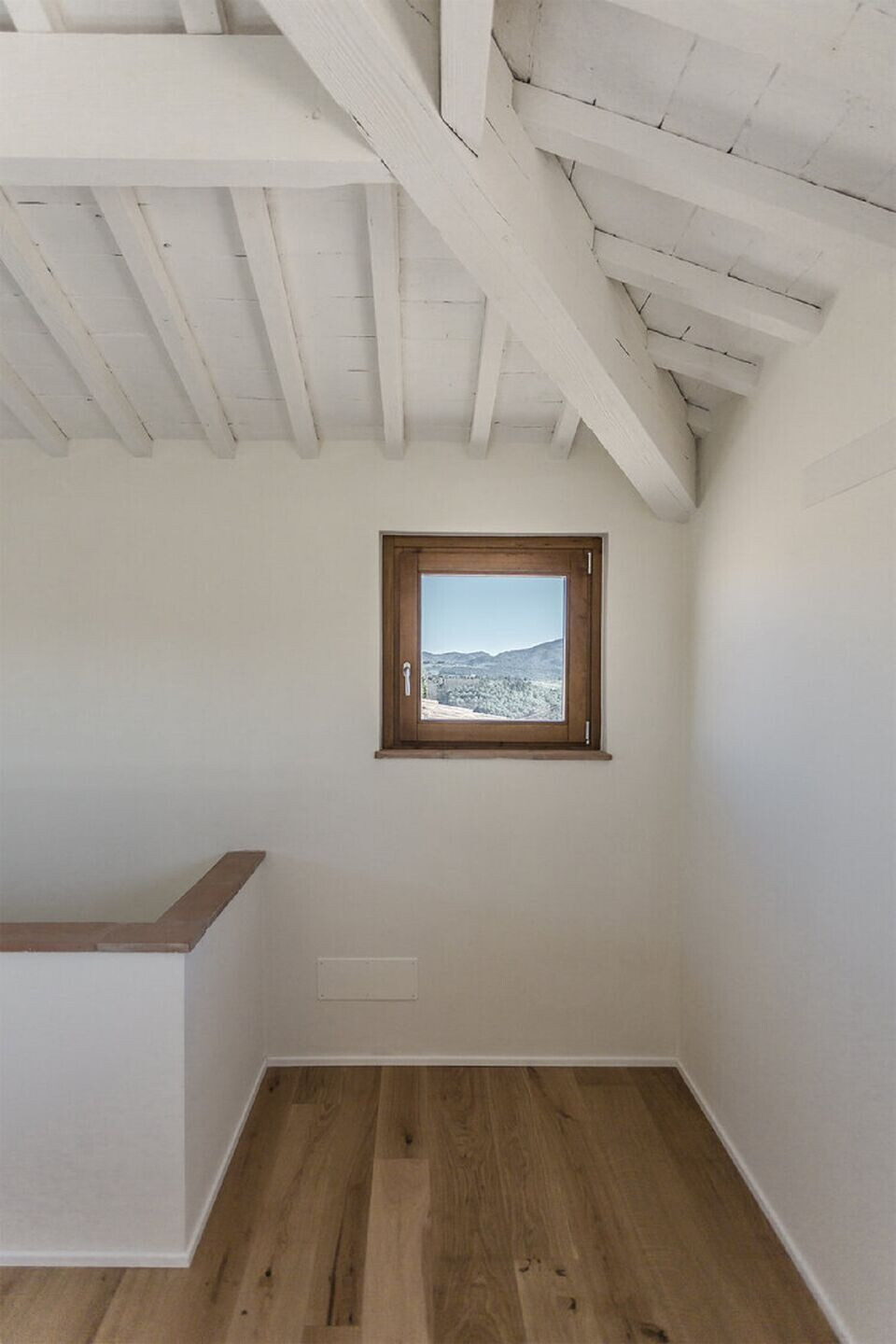 In addition to the east courtyard, the dining kitchen also connects the south side terrace, also paved in black terracotta, from which you can enjoy the view of Impruneta.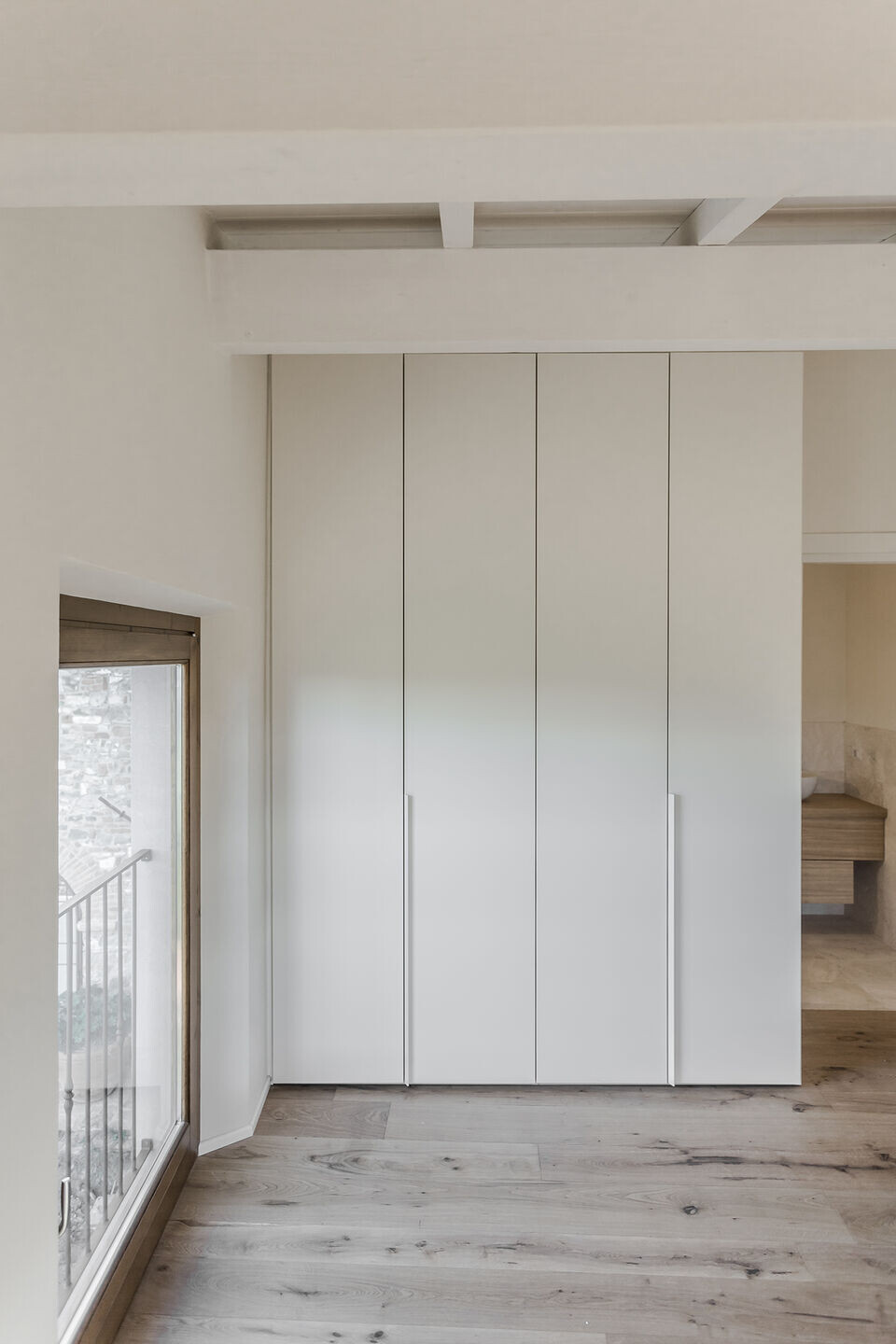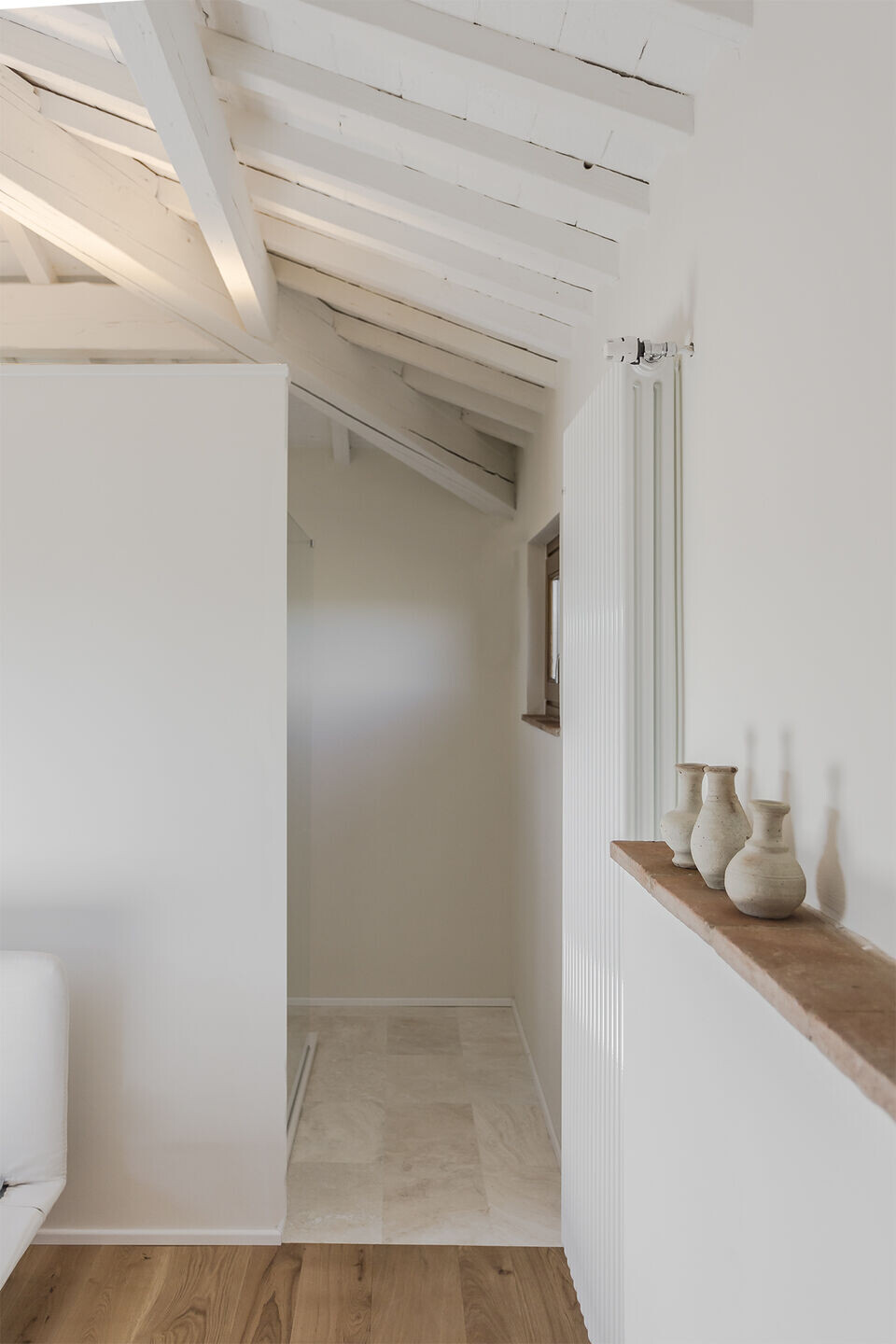 The three floors of the farmhouse (basement, ground and first) are connected to each other by a staircase, the fulcrum of the whole house which, like the other structural interventions, was made of steel and left exposed, to allow an immediate historical reading of the phases and times of construction.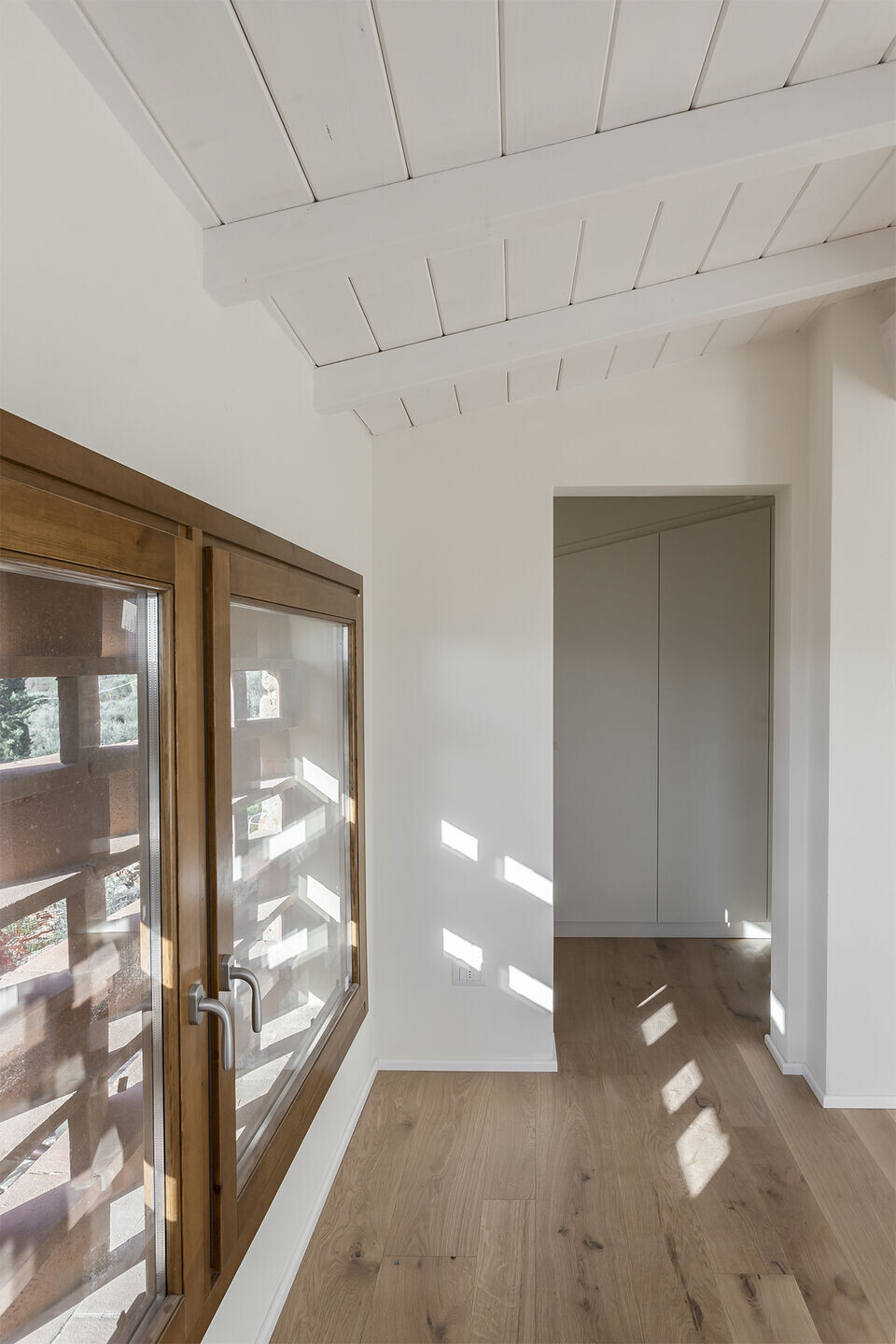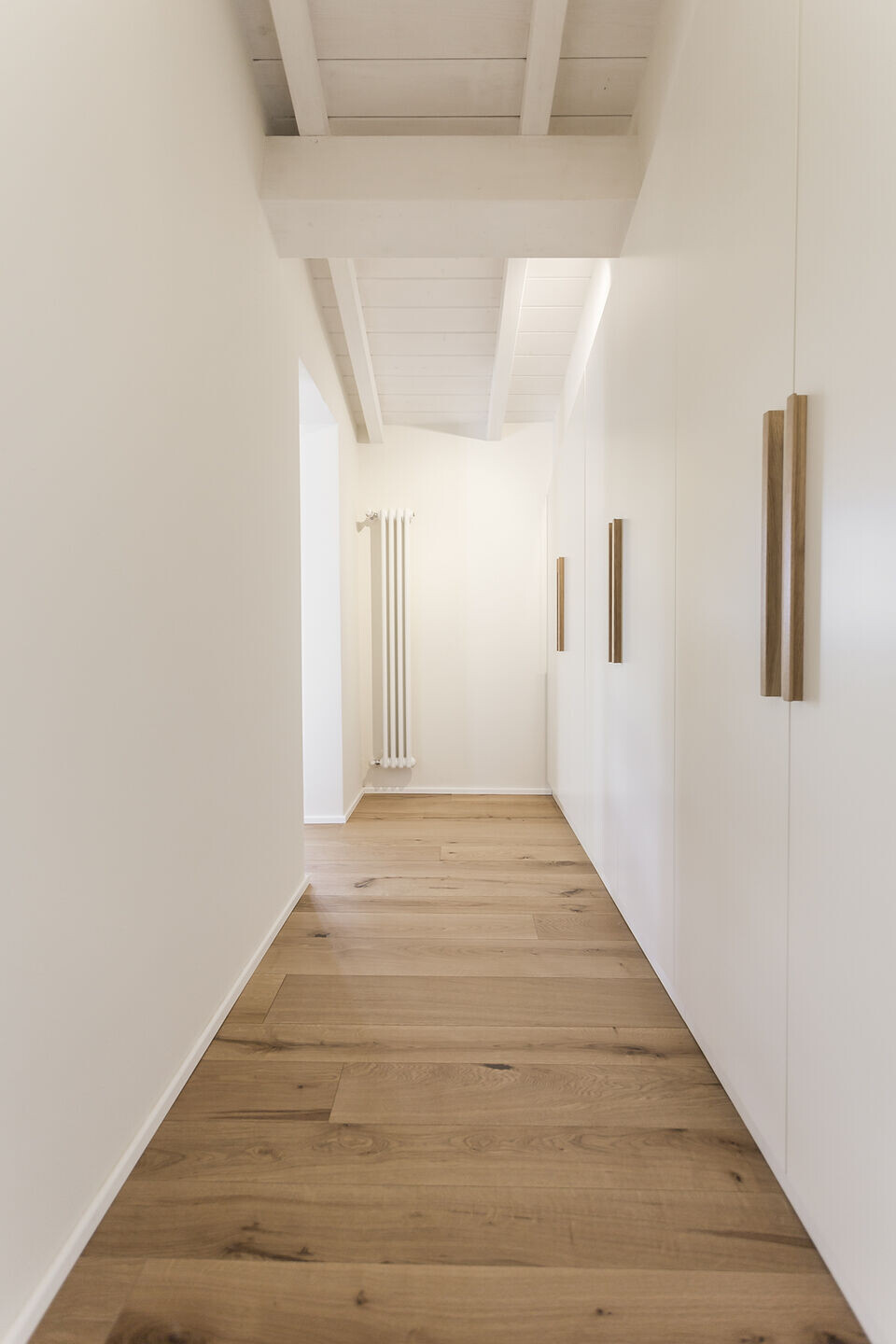 The first floor houses the sleeping area, divided into various rooms each with a private bathroom, covered with traditional local natural materials such as travertine and terracotta, reinterpreted through poses and minimal modern forms.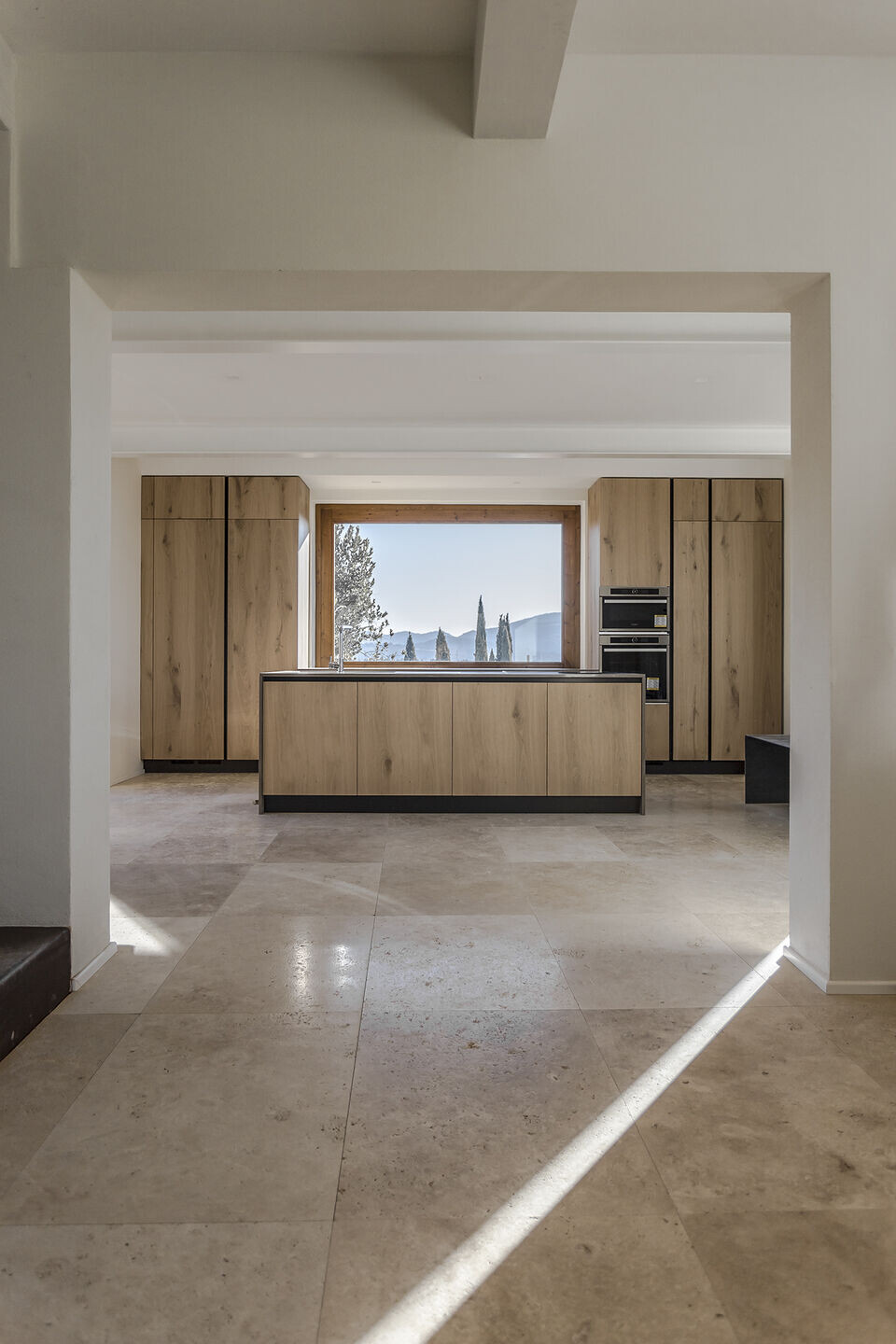 The master bedroom was designed adjacent to the large east terrace enjoying the view over the Chianti hills.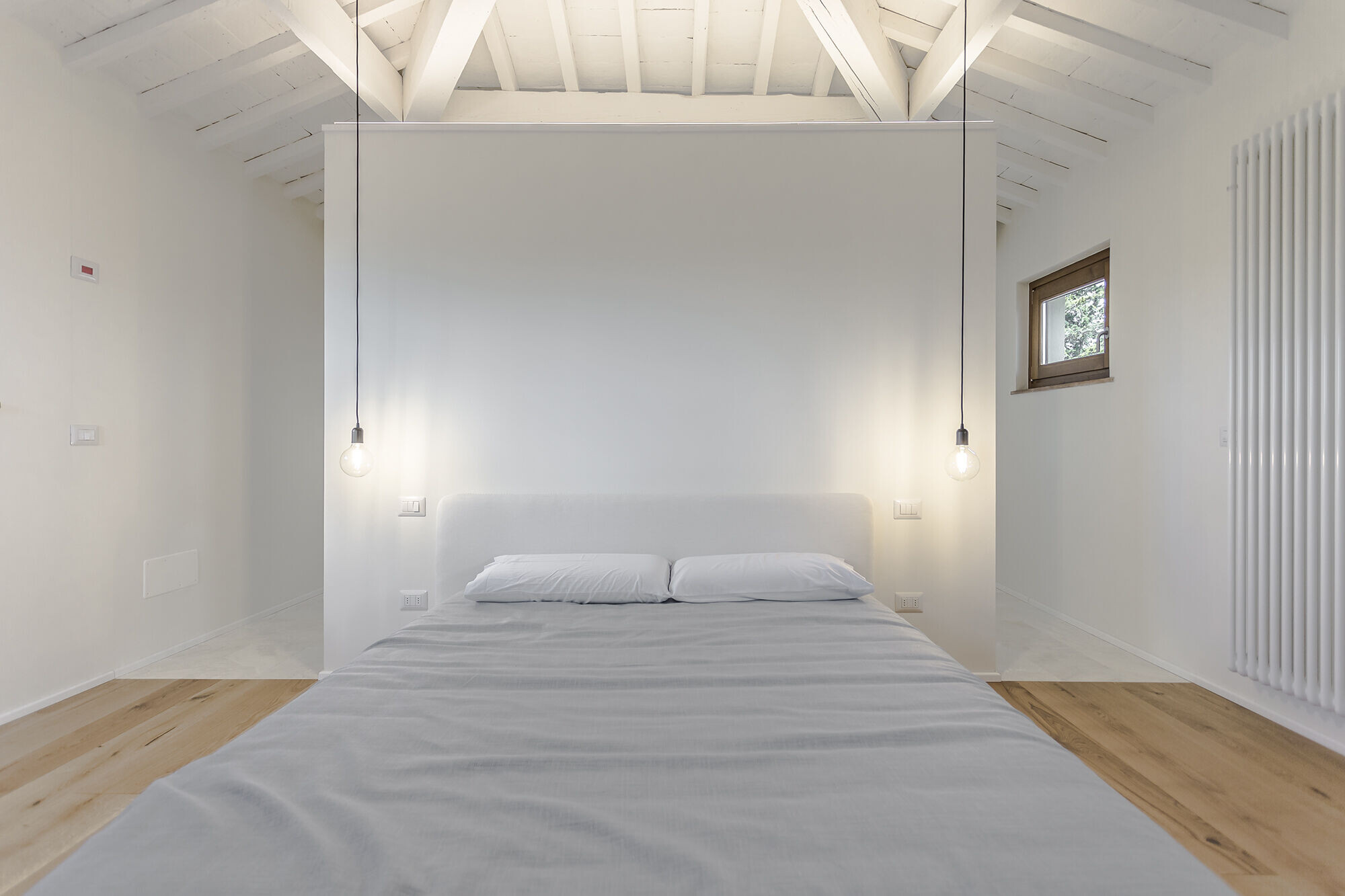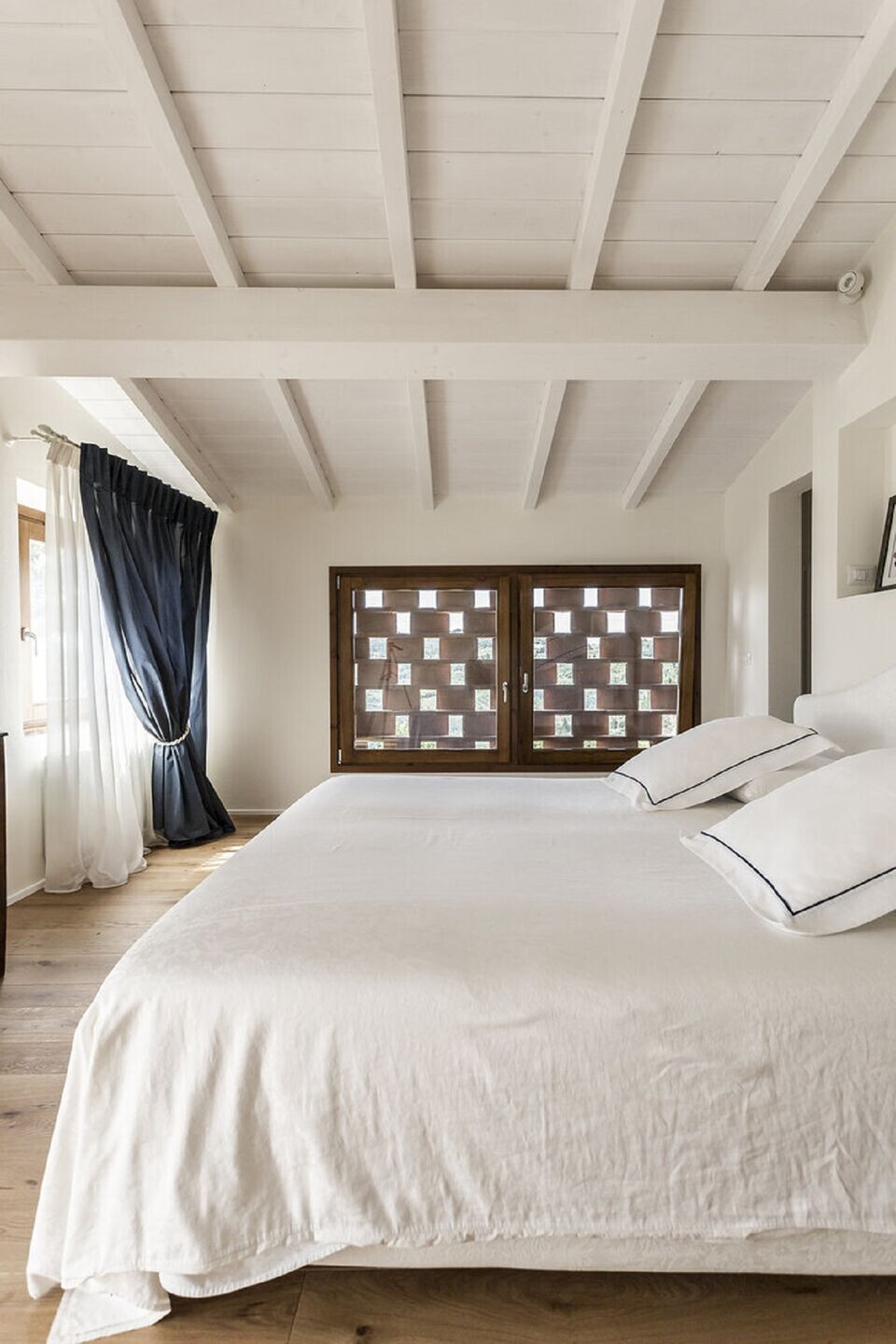 The turret, square in shape and equipped with a window on each side, consists of a single bedroom with private bathroom inserted inside a white cube surmounted by a glass ceiling in order to allow an overall reading of the original space and of the whole wooden texture.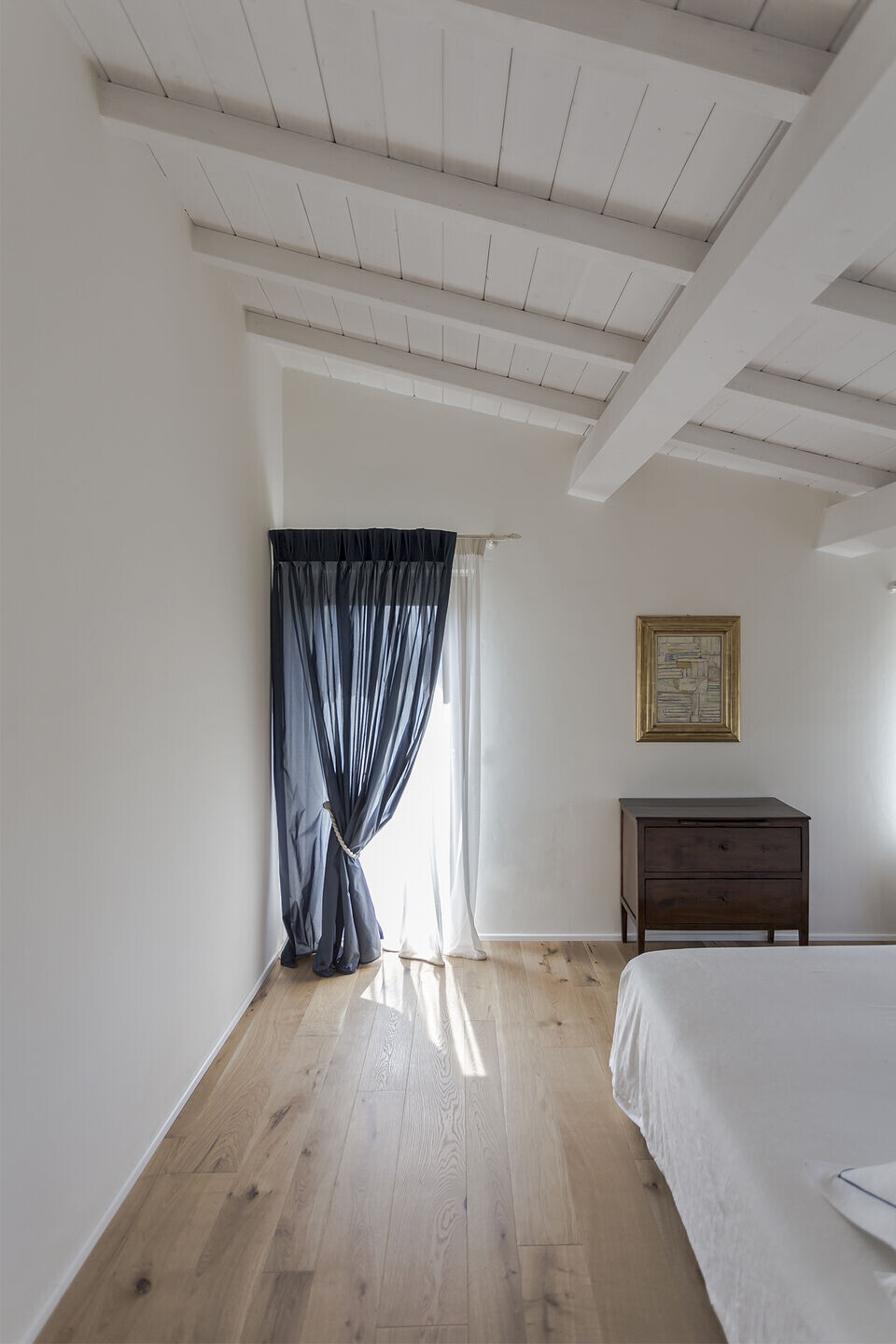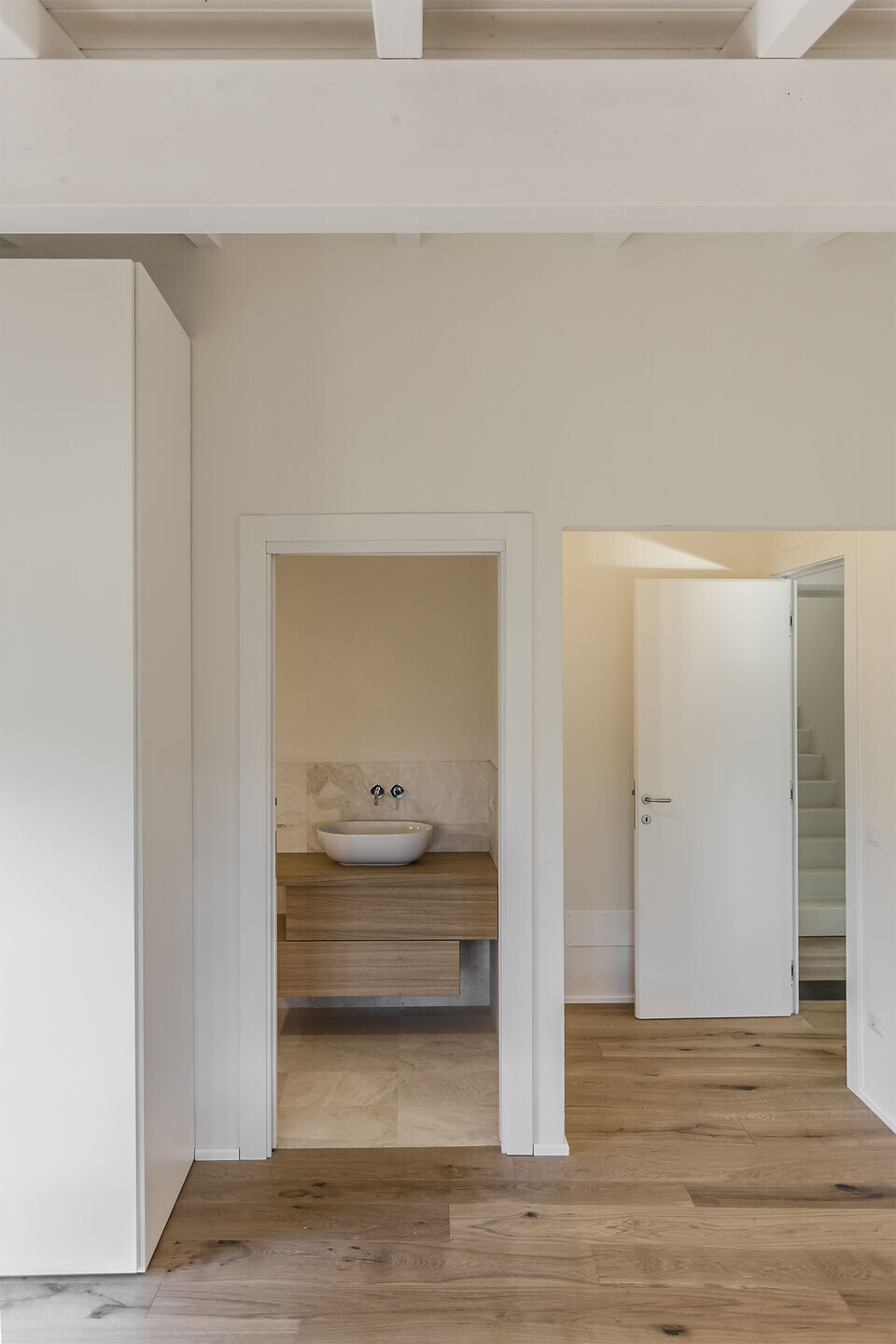 From the left side of the white cube you can access the toilet while from the right side you can access the shower, left open to the room and facing a north-facing window.