This interior was characterized by single idea – the entire project is defined by material and shape. The protagonist of the interior is bright cherry wood, that continues through entire house. Every room has at least some details of the same wood.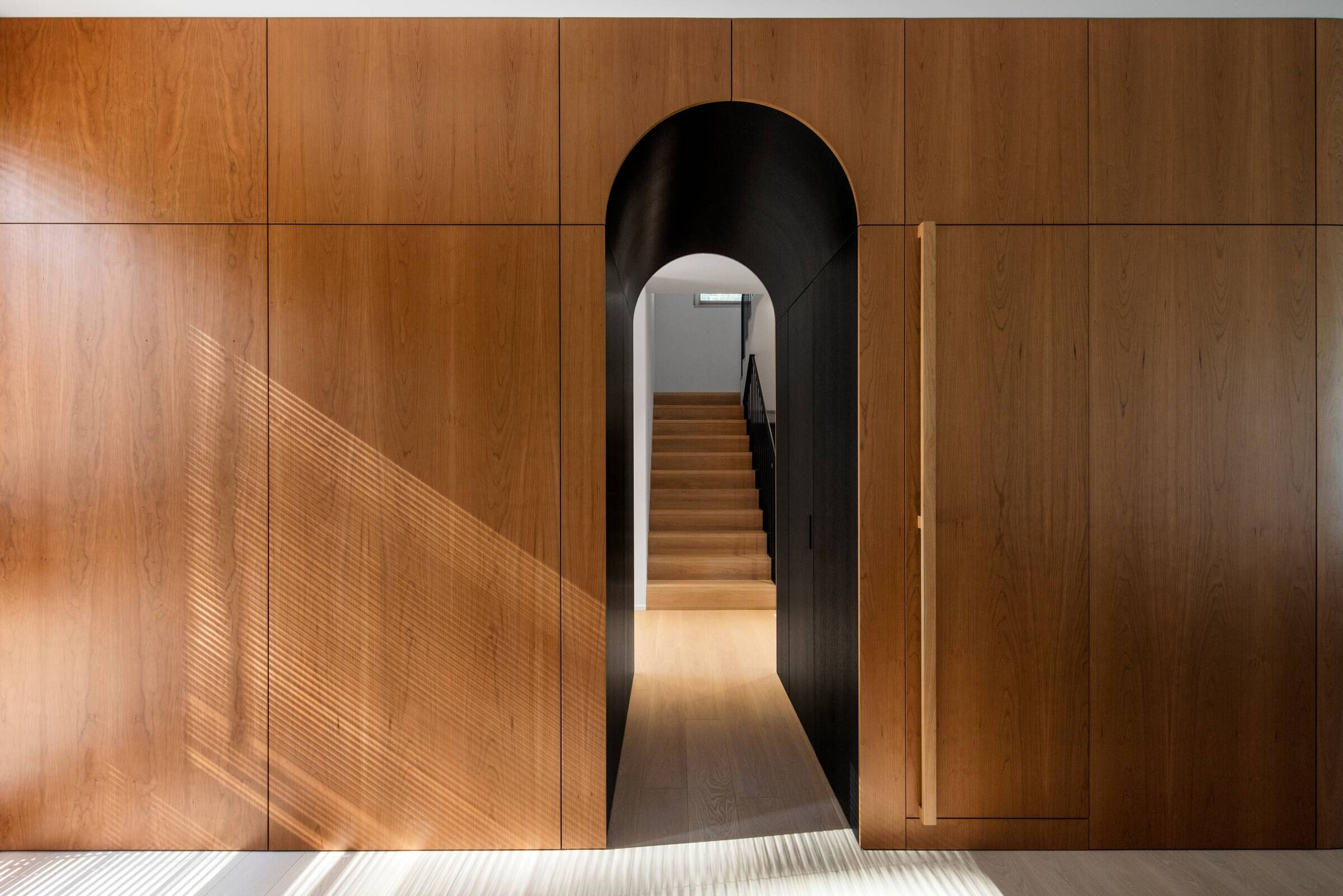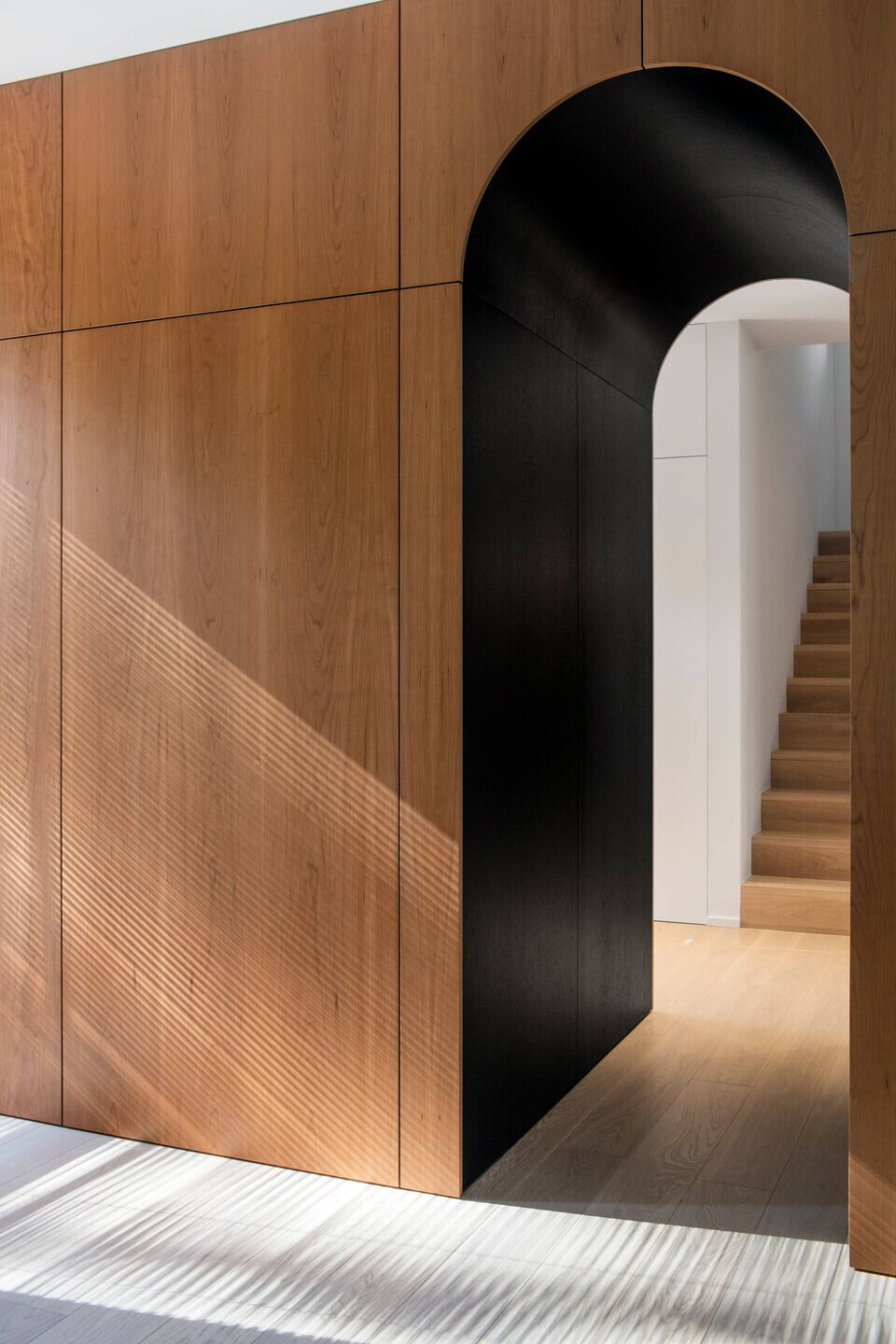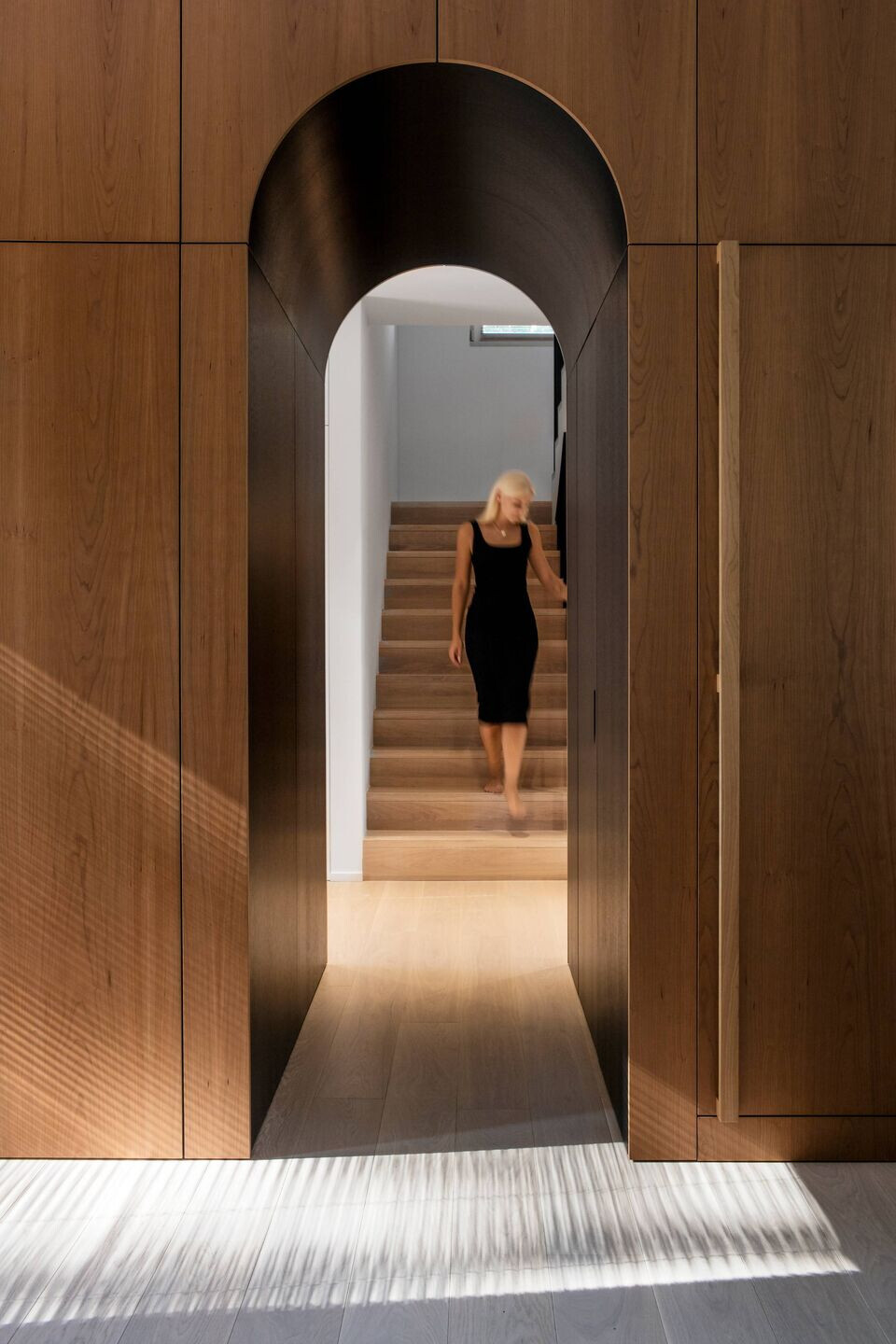 Curved shapes re-appear in the interior as well as the bright wood. The curved shapes catch the light and shadows in a very pleasing manner.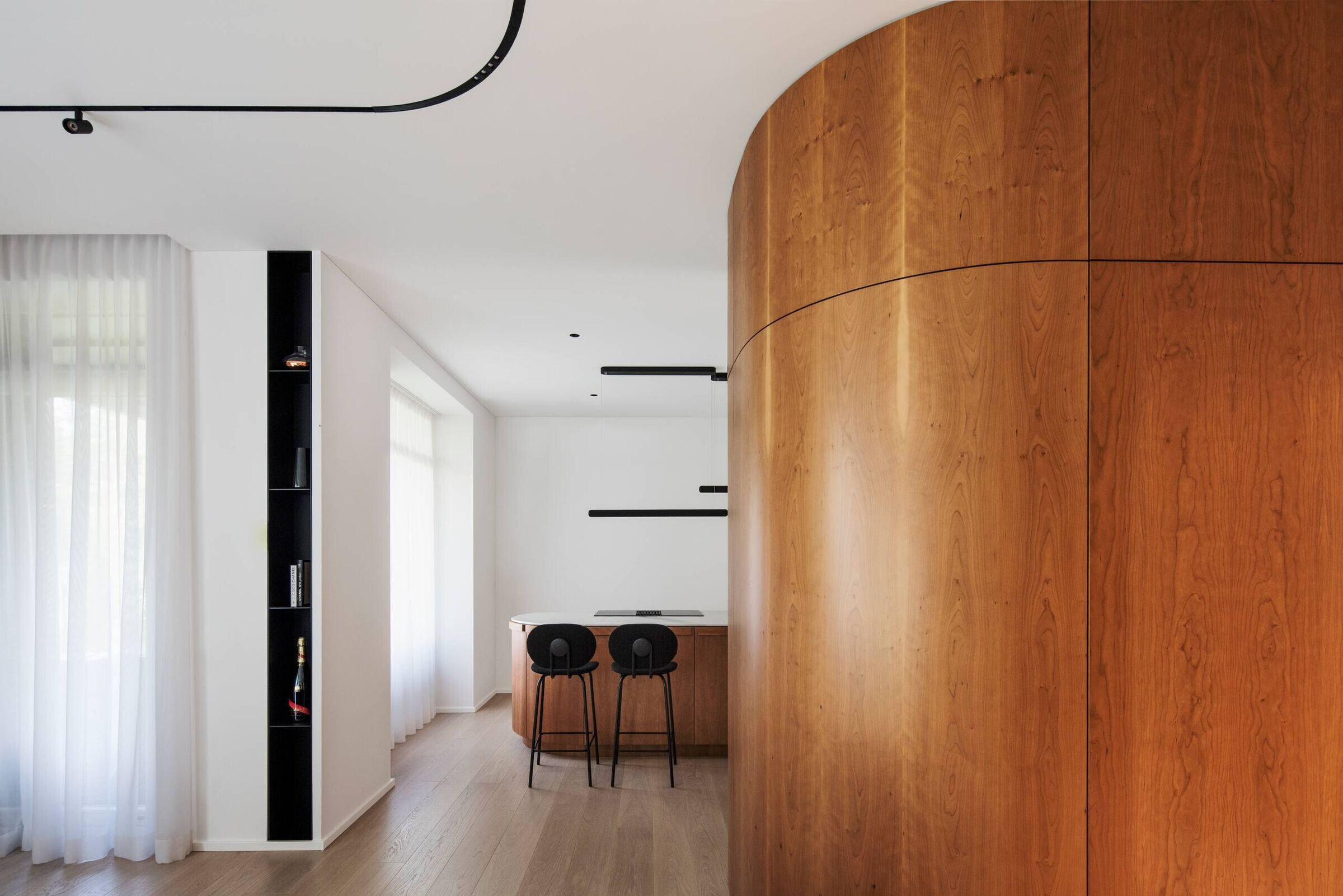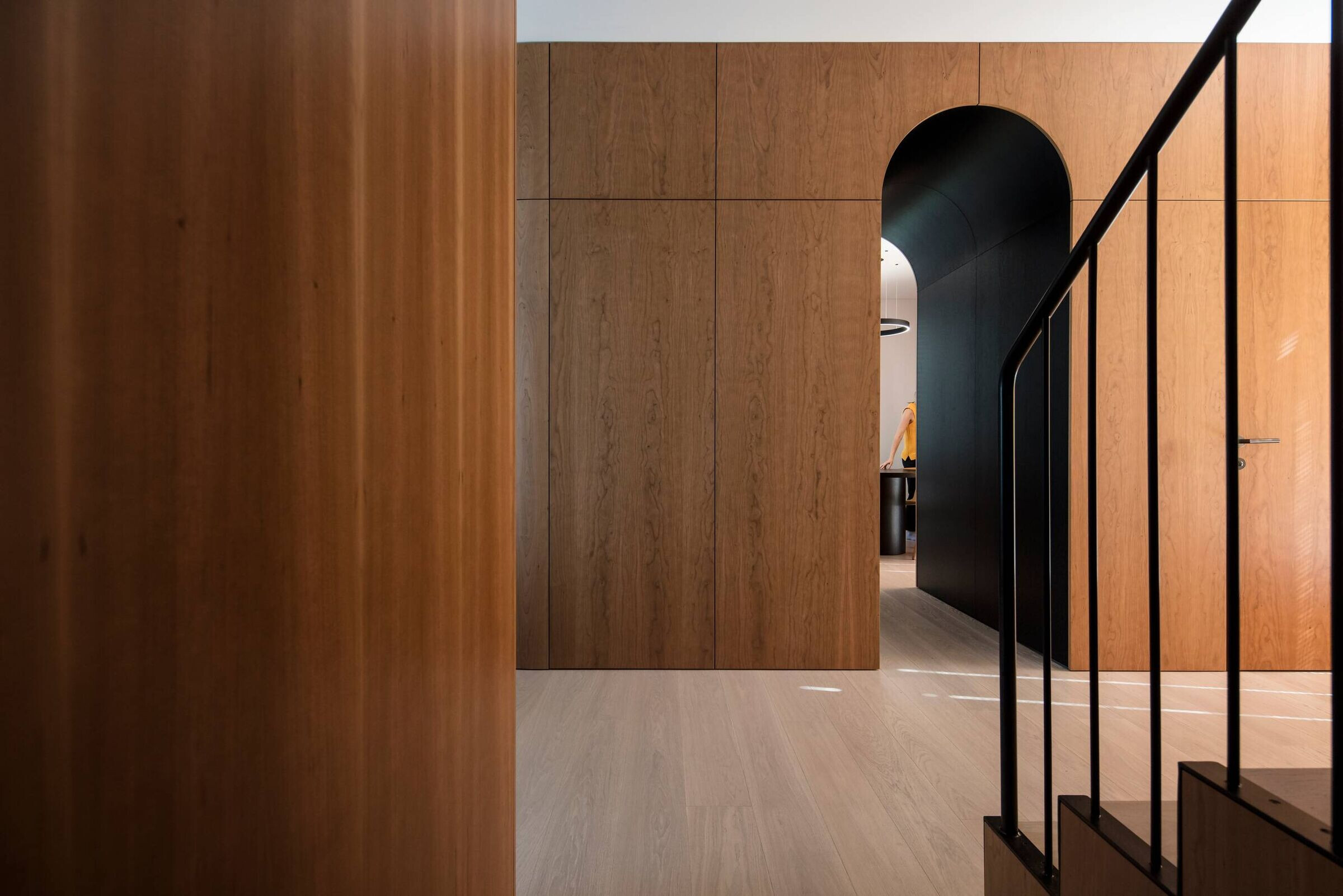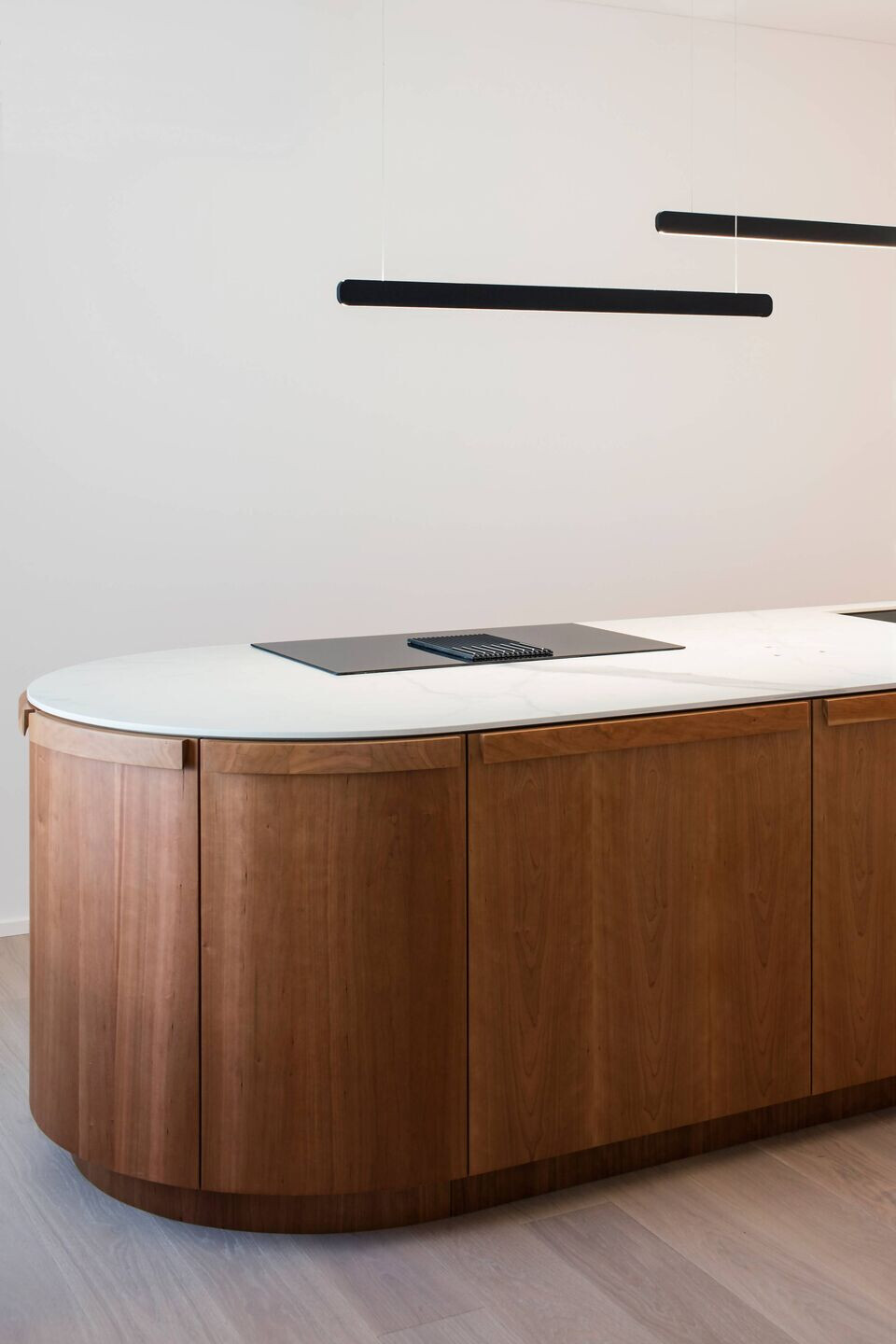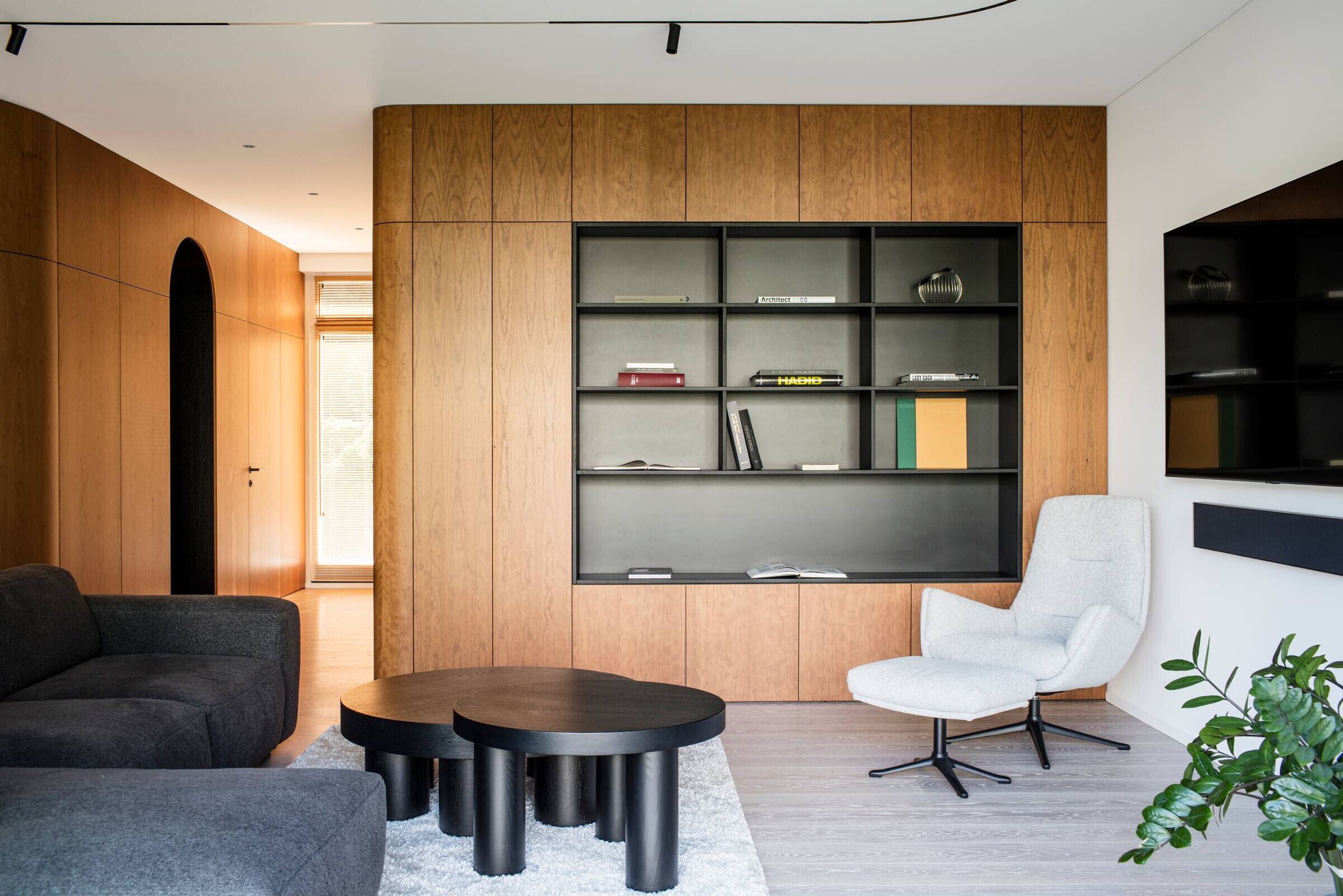 The natural materials, such as wood, concrete, marble, gives a feeling of quality and timelessness.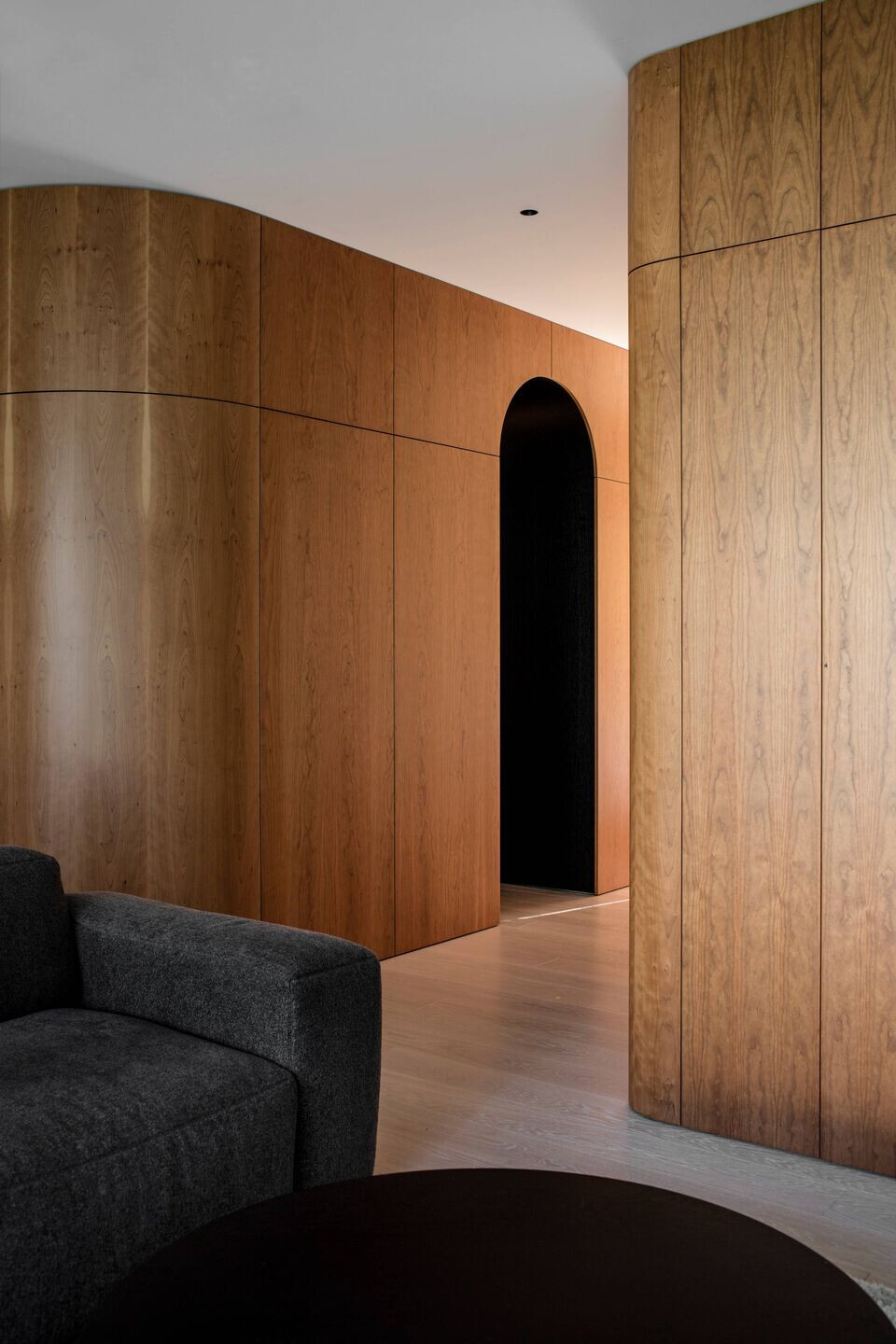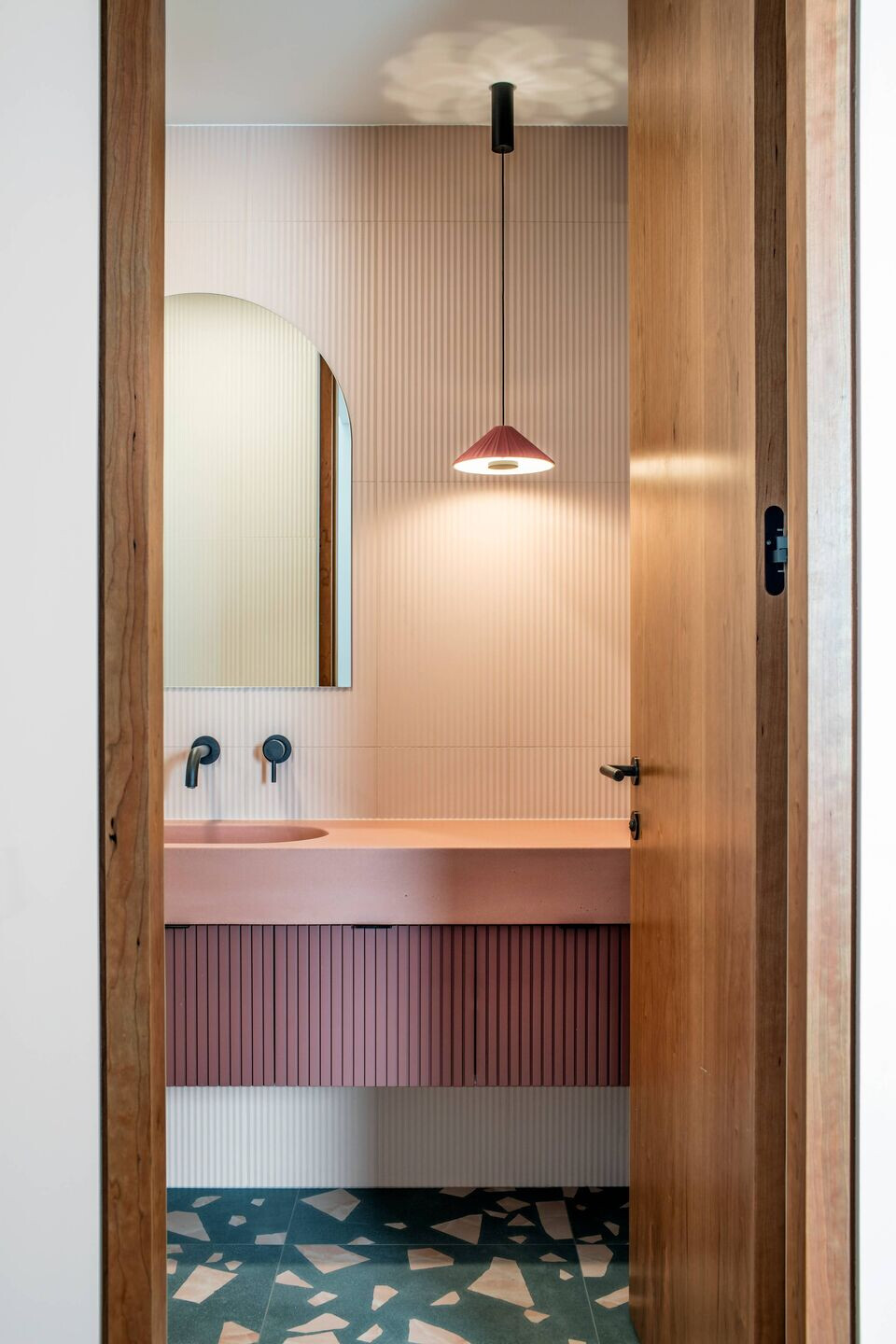 Material Used:
1. Armchair, sofa - Theca
2. Bar stools - Ondarreta
3. Dining chairs - And Tradition
4. Bathroom fixtures- Cristina
5. Interior lighting- Artemide, Wever, Occhio, Marset, Vibia, Foscarini,
6. Bathroom tiles - WOW design