With the reconversion of a small apartment in a building from the 1920s, in Bairro Azul in Lisbon, the aim was, as far as possible, to make it 'bigger' and more functional.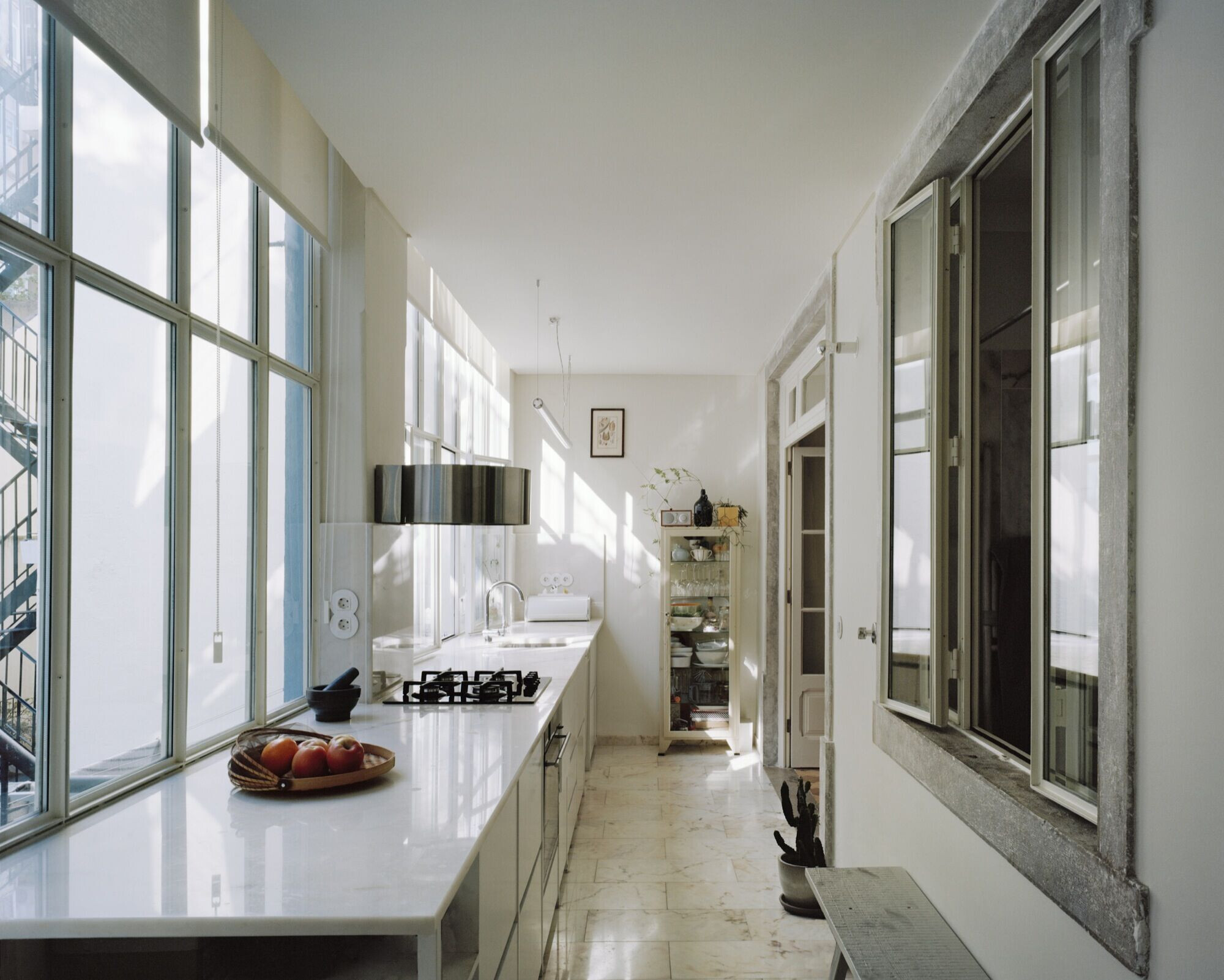 Without room to grow, we inverted the logic of distribution and placed the areas requiring a water supply in the most improbable places, to create depth and transparency in the house: the bathroom is in the central space, with a window on to the veranda from which the kitchen is accessed, transversally finishing off the apartment.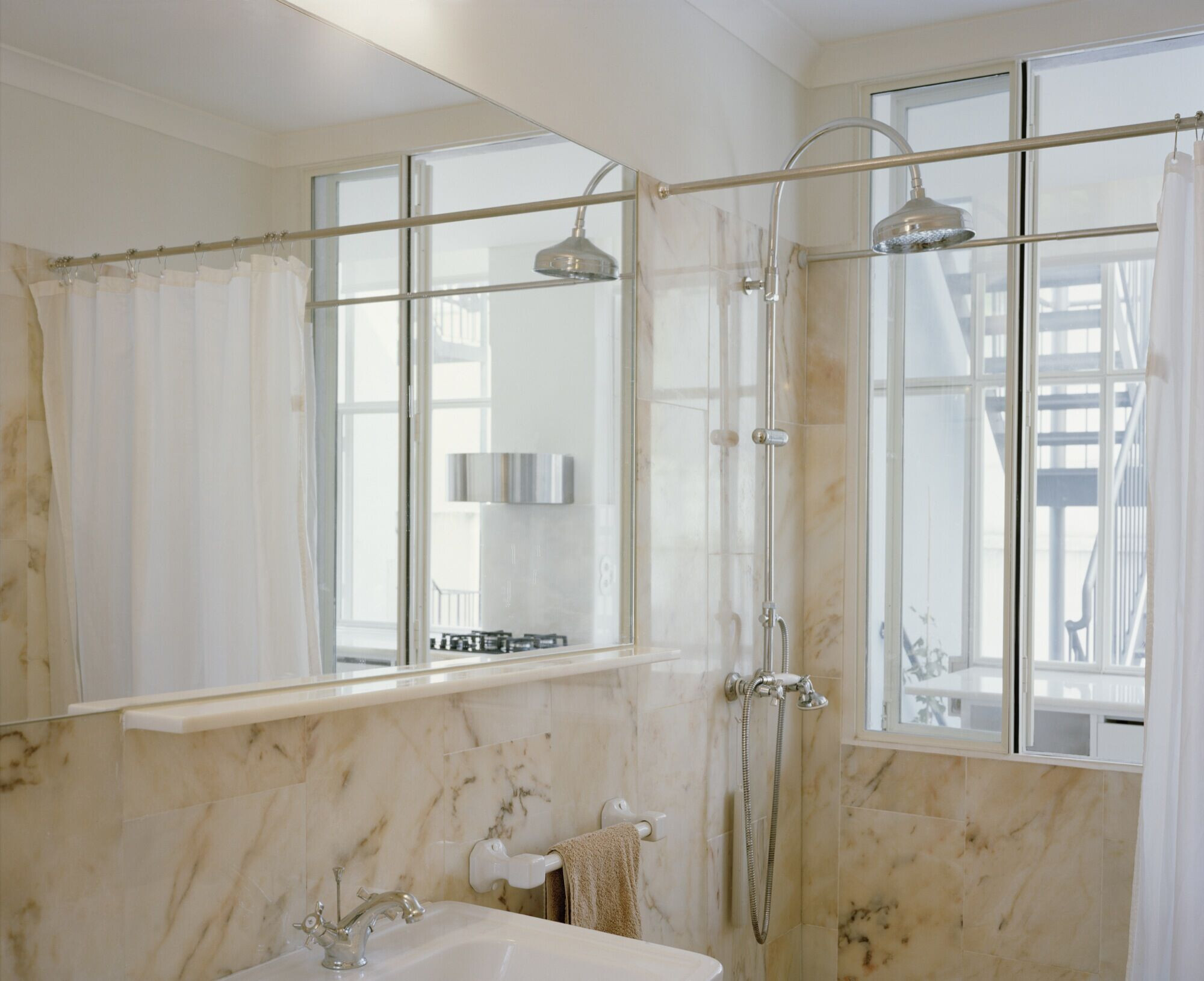 These two functional areas now serve to diffuse light and fluidity in the space, with the other rooms gravitating around them. The finishes and details replicate some stylistic traces that are still recognised in the construction, now spatially outlined with greater flexibility and breadth.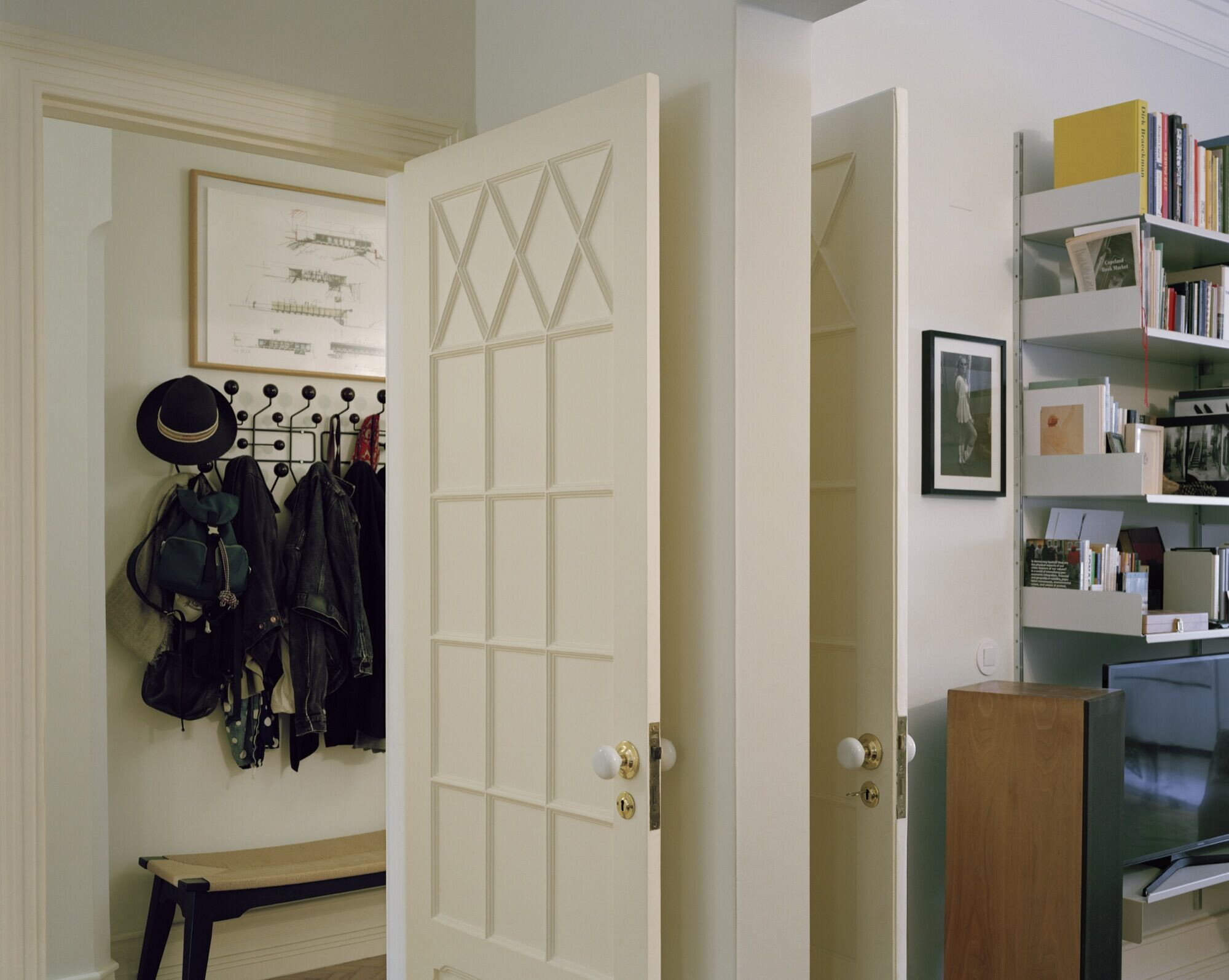 The house thus became 'bigger' without its area having increased, amplifying its luminosity, creating a spatial continuity made up of small details and outlines.