Located in the Ruzafa neighborhood of Valencia is this project of integral reform of housing. Casa en el Ensanche is located in a building of 1937 and the essence of the time is reflected throughout the house. With more than 120 m2 built, we faced a renovation project whose premise was to provide personality and modernity to the whole house while maintaining part of the original essence.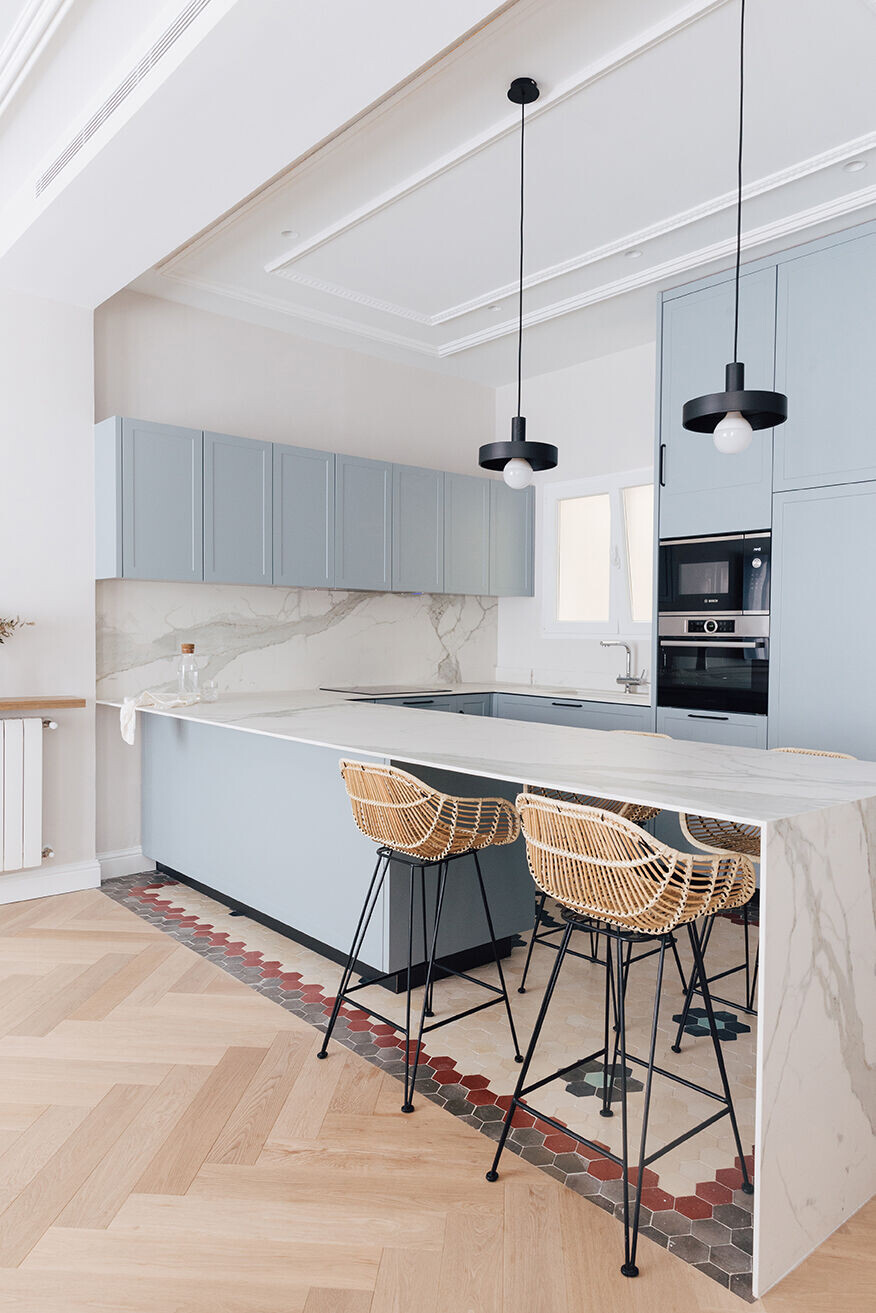 This essence has been preserved preserving the height and part of the original ceiling moldings. Also noteworthy is the kitchen area, where the original Nolla mosaic floor of the house has been preserved. Restored piece by piece and installed as a carpet that allows to delimit the space of the kitchen and living/dining room.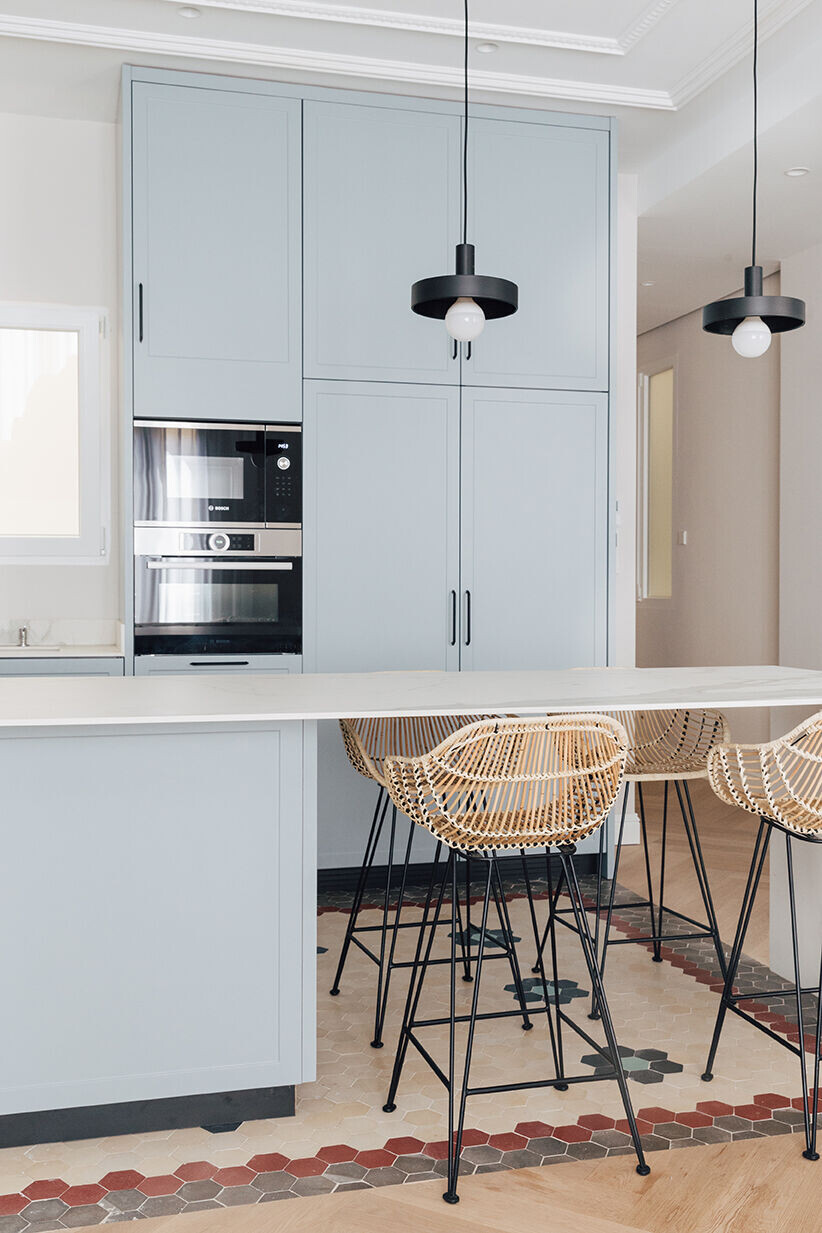 For the remaining pavement of the house we have opted for natural wood in the form of herringbone. The wood provides that warm and cozy touch, as well as a feeling of comfort and naturalness.
The day area of the house is fully integrated in the same space. The open kitchen provides a feeling of spaciousness and allows an overview of the entire space.
Much of the carpentry furniture in the house is custom-made: bathrooms, closets, kitchen, dining room bench, living room shelving, etc. This allows to play with the design and bring a unique touch to each of the rooms.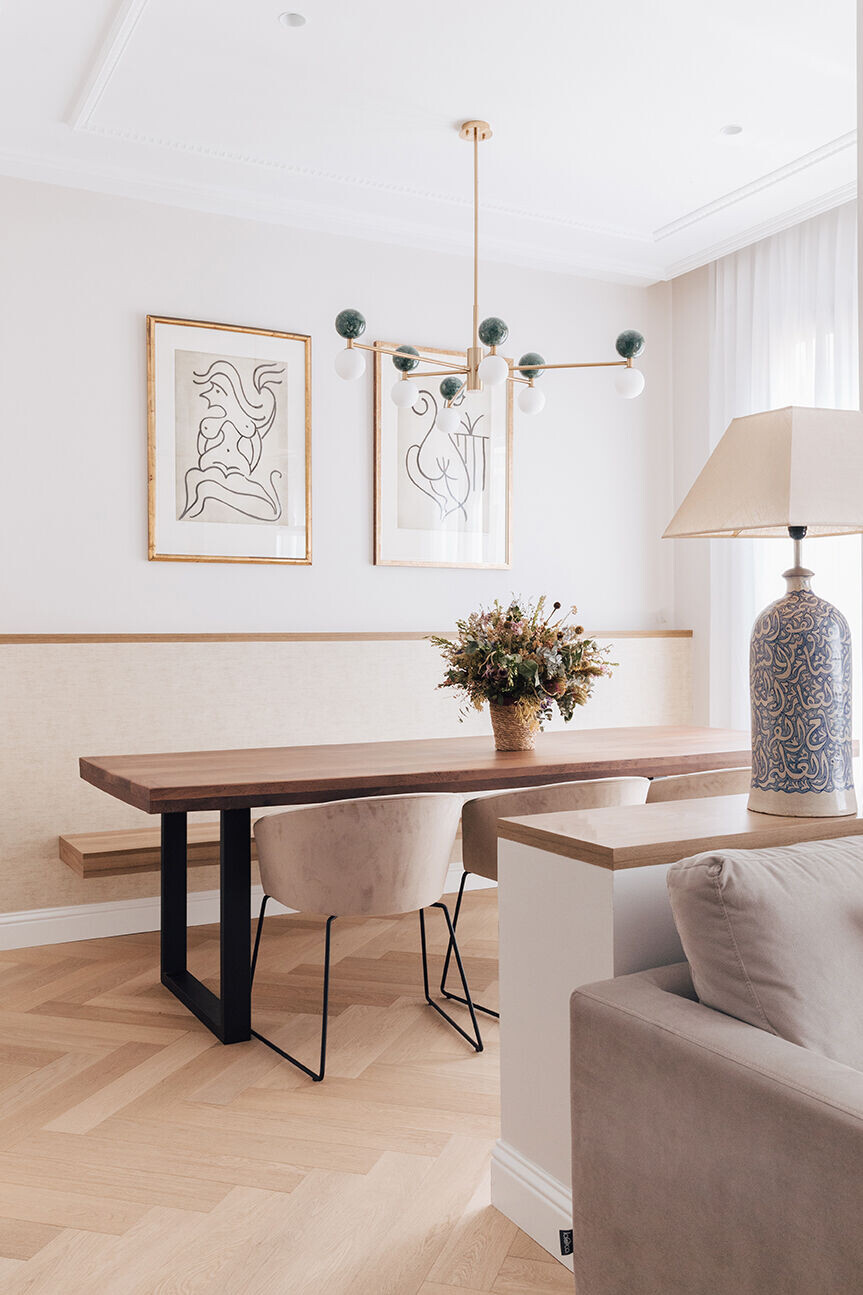 Another highlight of this project of integral reform of housing are the doors to the ceiling of the whole house. We had the advantage of having high ceilings and this facilitated the aesthetics of the doors to ceiling, creating an effect that envelops the space and provides a sense of spaciousness.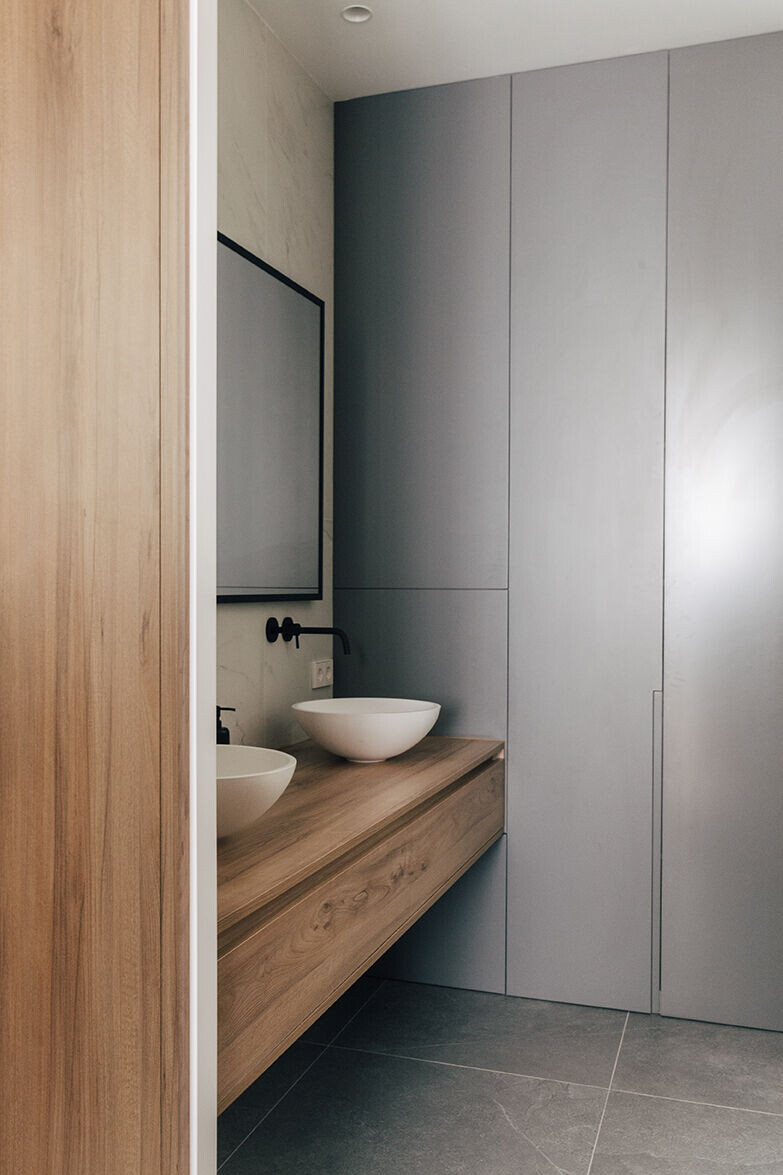 In short, Casa en el Ensanche is presented as a housing reform project adapted to the needs of today, with all the comforts and functionalities that the space allows, and putting the final touch with a careful and modern interior design.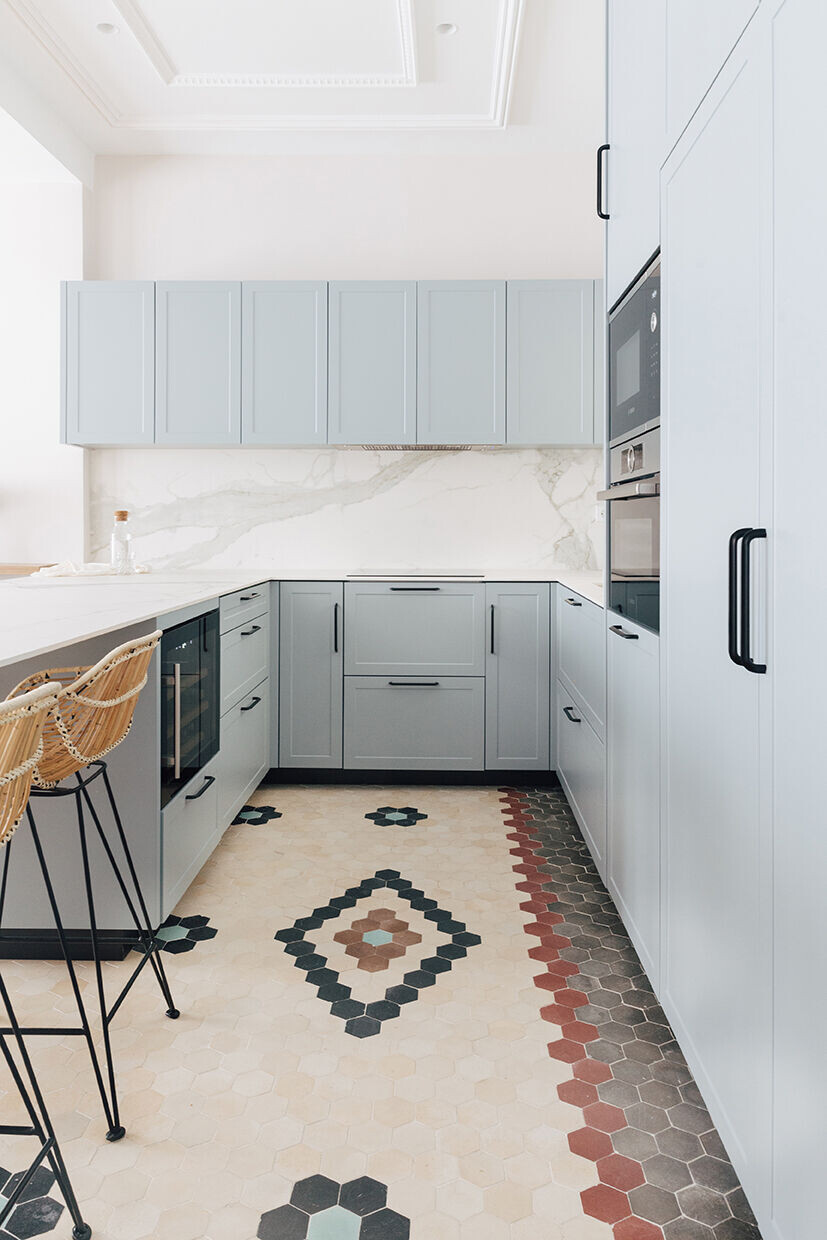 Material Used :
1. Nivel Diez - Wood carpentry
2. Shottenwood - Wooden floor
3. Keraben - Main bathroom floor and wall tiles
4. Gibeller - Secondary bathroom flooring and cladding
5. Tecniluz - General illumination
6. Aromas del Campo - Decorative lighting
7. Orac Decor - Pretobe - Moldings
8. Capdell - Dining room chairs
9. ICH - Dining room wallpaper
10. El Picaporte - Faucets, sinks, handles
11. Mármoles Santamaría - Marble kitchen and laundry room
12. MC Bauchemie - Integrated shower drain