A small hotel located in downtown Ryogoku. The 1st floor is the front desk and cafe, and the 2nd to 4th floors are guest rooms.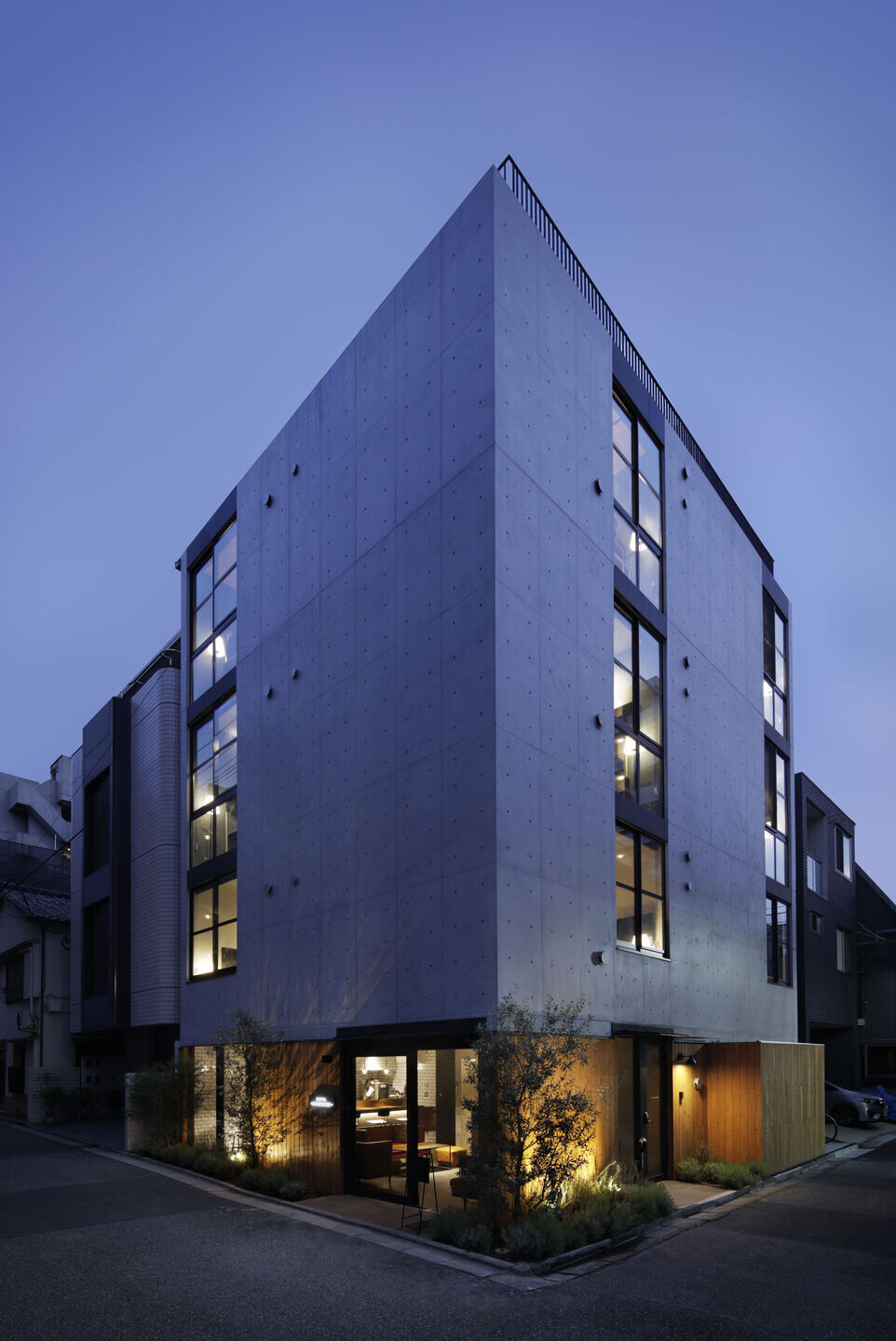 There are 3 floors with 3 rooms on 1 floor, and although there are 9 rooms in total, the capacity of each room is 5 people, and it is suitable for staying with friends or family.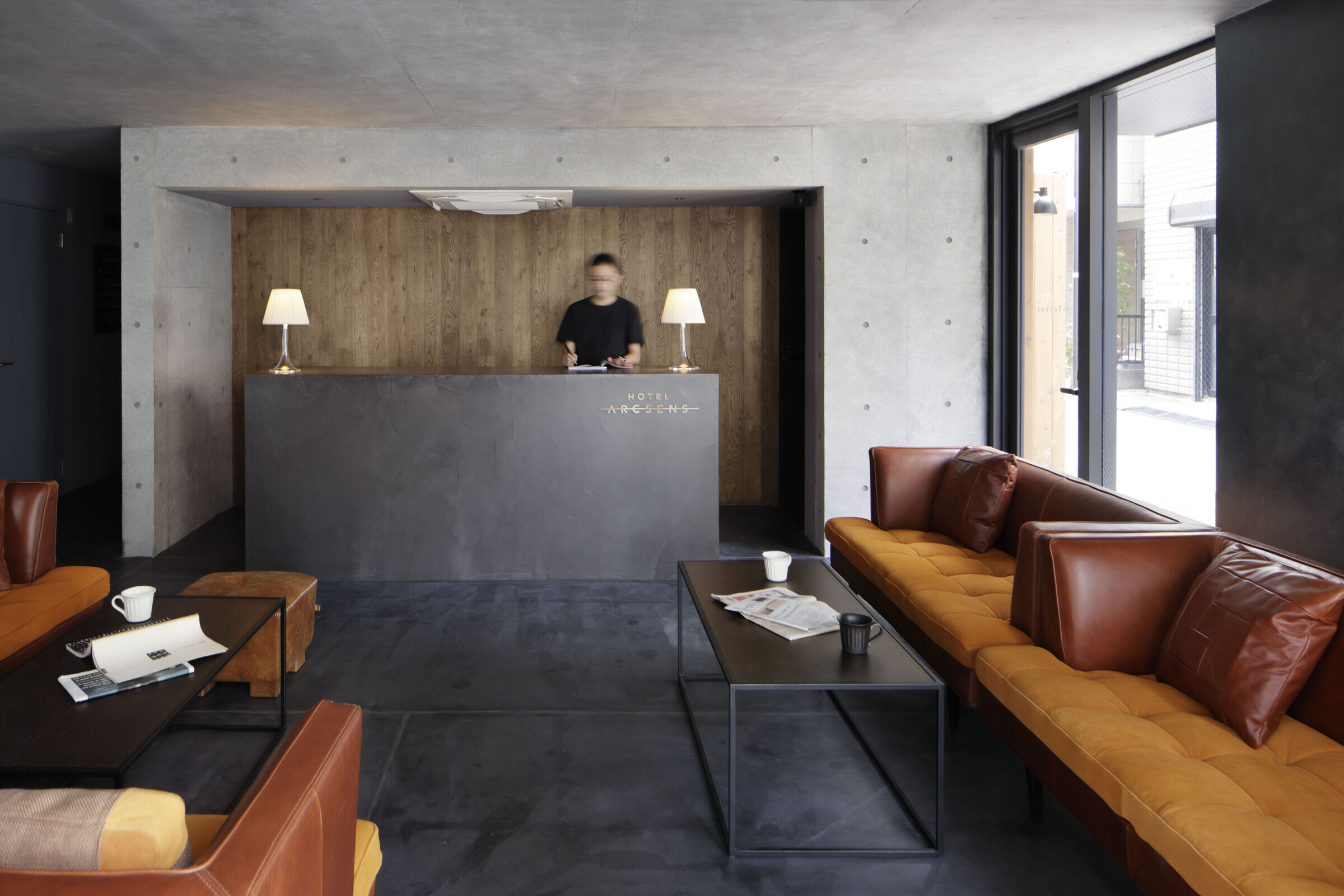 The maximum floor height of the RC wall structure is 3500 mm, and the bunk bed system has made it possible to accommodate up to 5 people even in a limited area.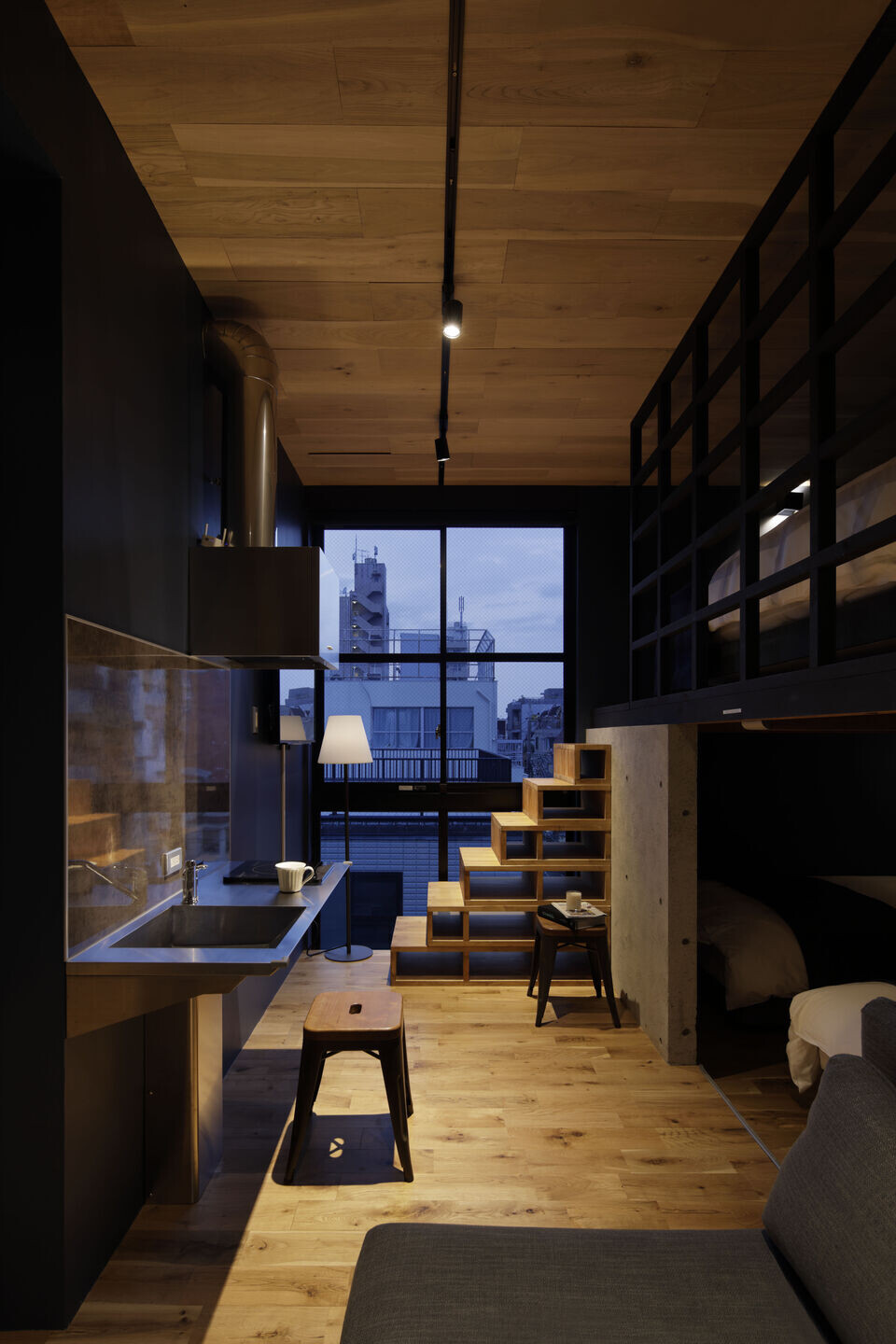 A kitchenette has been set up in the guest rooms and a laundry room has been set up in the tower to accommodate the recent increase in inbound visitors to Japan and long-term stays for family vacations in Japan.