The Murta valley is a small paradise located in the municipal district of Alzira to the south of Valencia. A privileged setting for a small summer home not only for the lush plant life, but also the stunning views from some areas of the valley and the fresh air.
The project is designed as a contained home, a cube, to optimize space as much as possible that thus use as few m2 of the plot as possible, lending more prominence to the natural surroundings.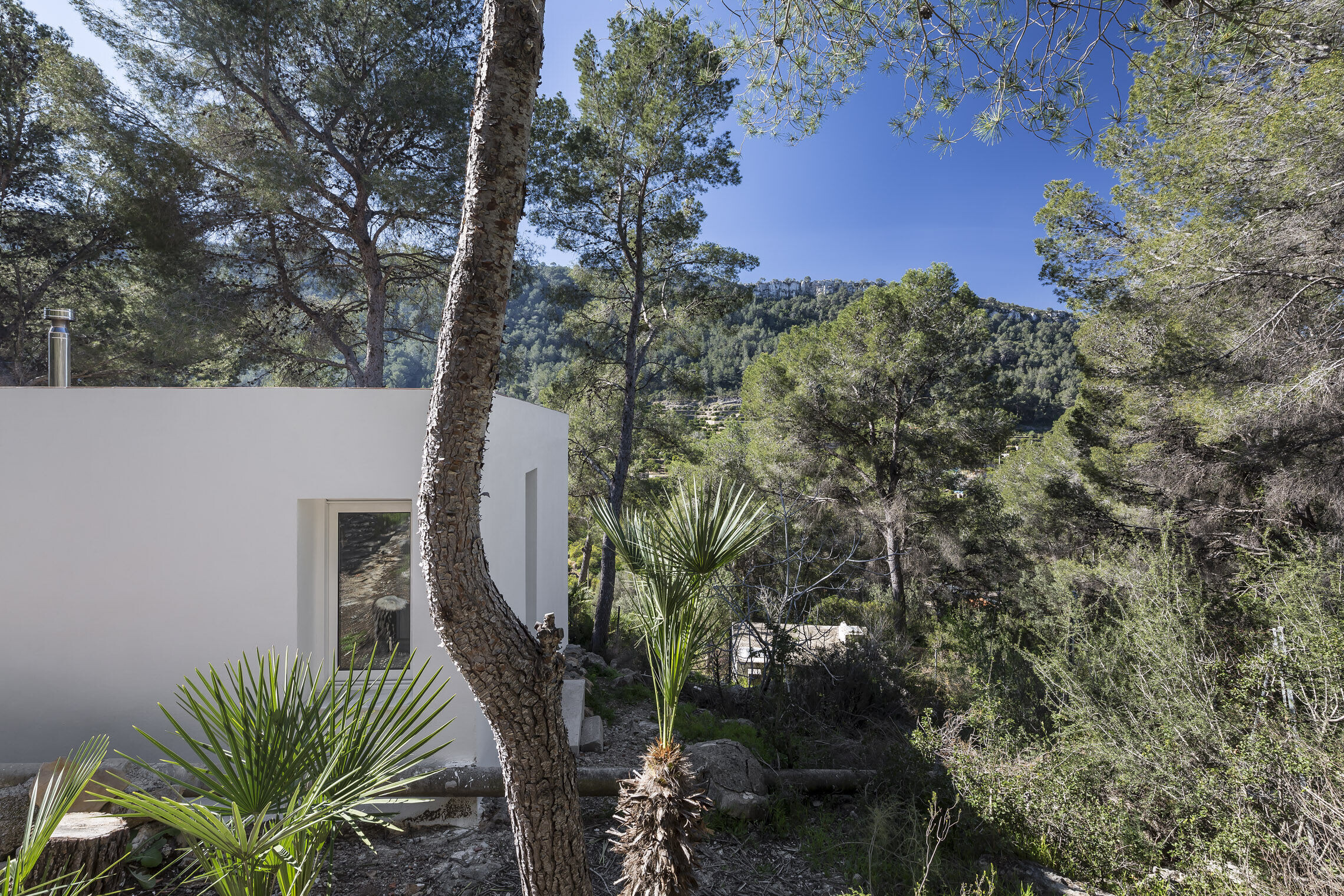 A respect for the environment was key to the house to be built, based on the principles of Mediterranean architecture. Adobe will be used for the walls painted in white, providing great thermal inertia to resist the summer heat and winter cold. The ceramic material will also be key among the chosen materiality. Very appropriate material, due to its thermal inertia and the freshness that it also brings during the summer. To sum up, a basic architecture appropriate for a temperate climate, with mild winters and hot summers.
Openings will be slits at key points in the walls, always seeking the best orientation and views, with more space opened to the outside, the more public side of the project. South-facing windows will be protected with reeds to filter light and let the wind in. The materials chosen, such as stone, adobe or reeds, aim to establish dialogue with the landscape. As a consequence, the m2 will be reduced, so that the house is composed of three spaces: a room, a bathroom, and a living room-kitchen.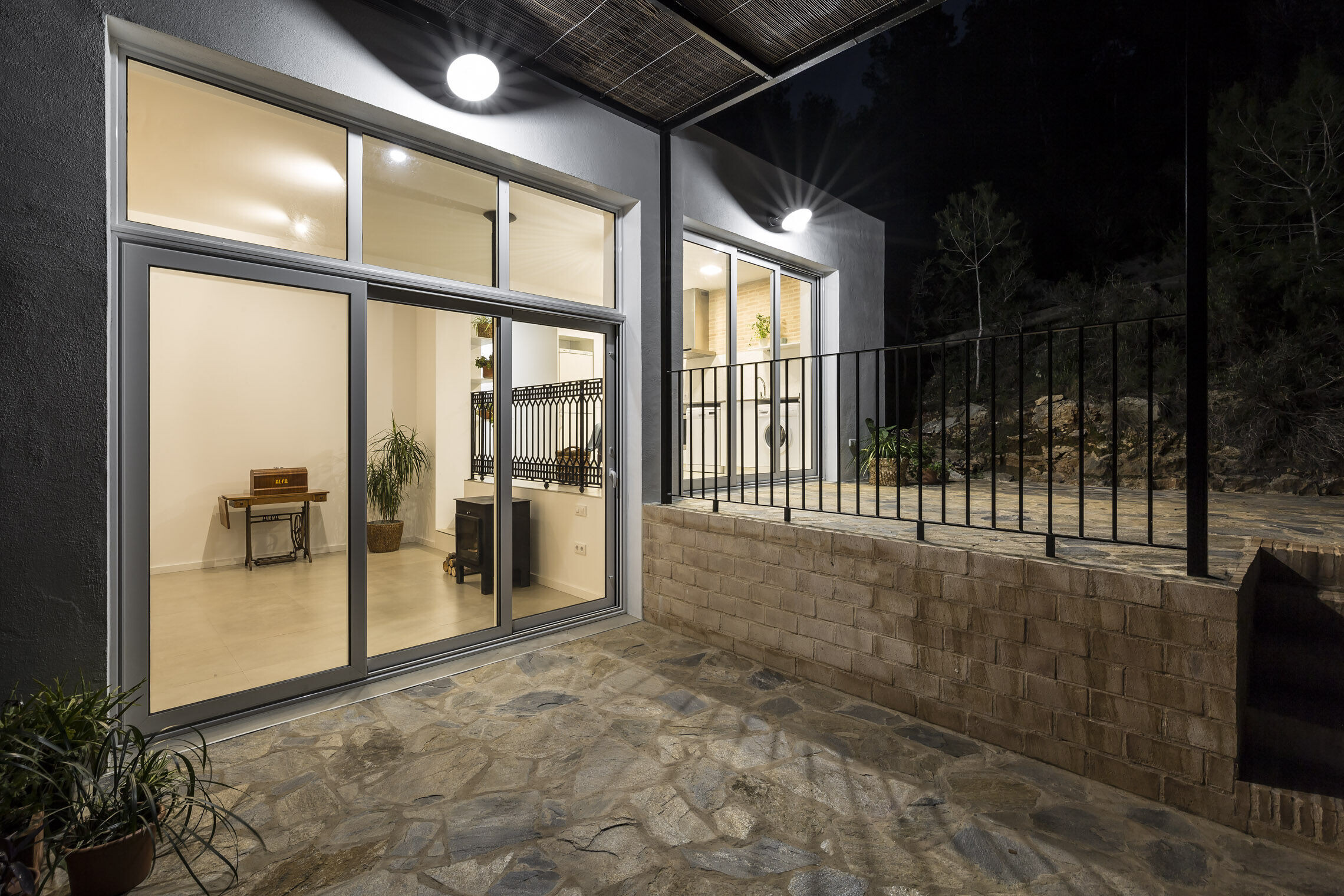 The house is designed to create spacious areas with a fluid inside-outside connection. To achieve this, the slit windows will pass right through the walls, thus creating a free passage and outside views at areas considered essential to establish a more profound visual relationship.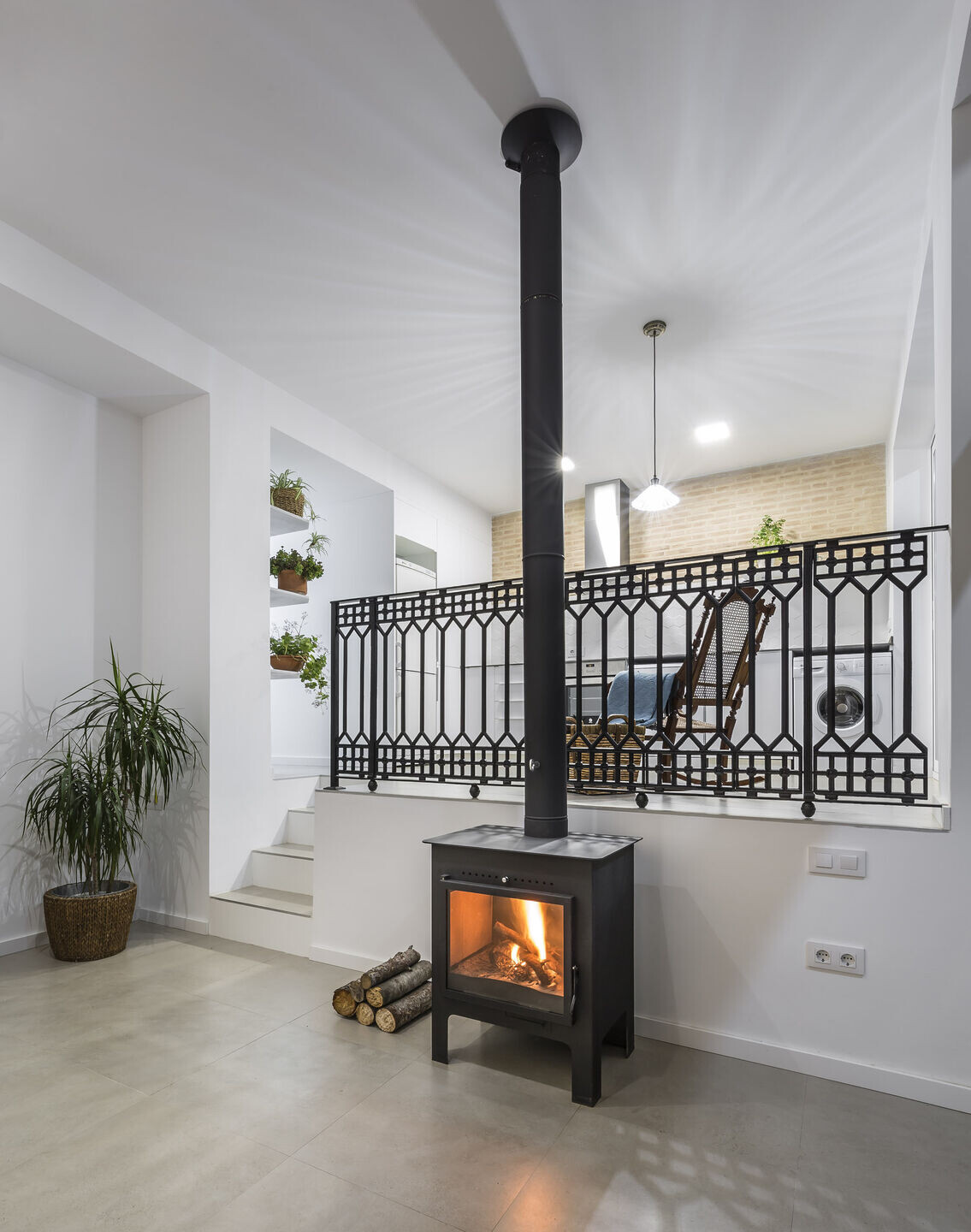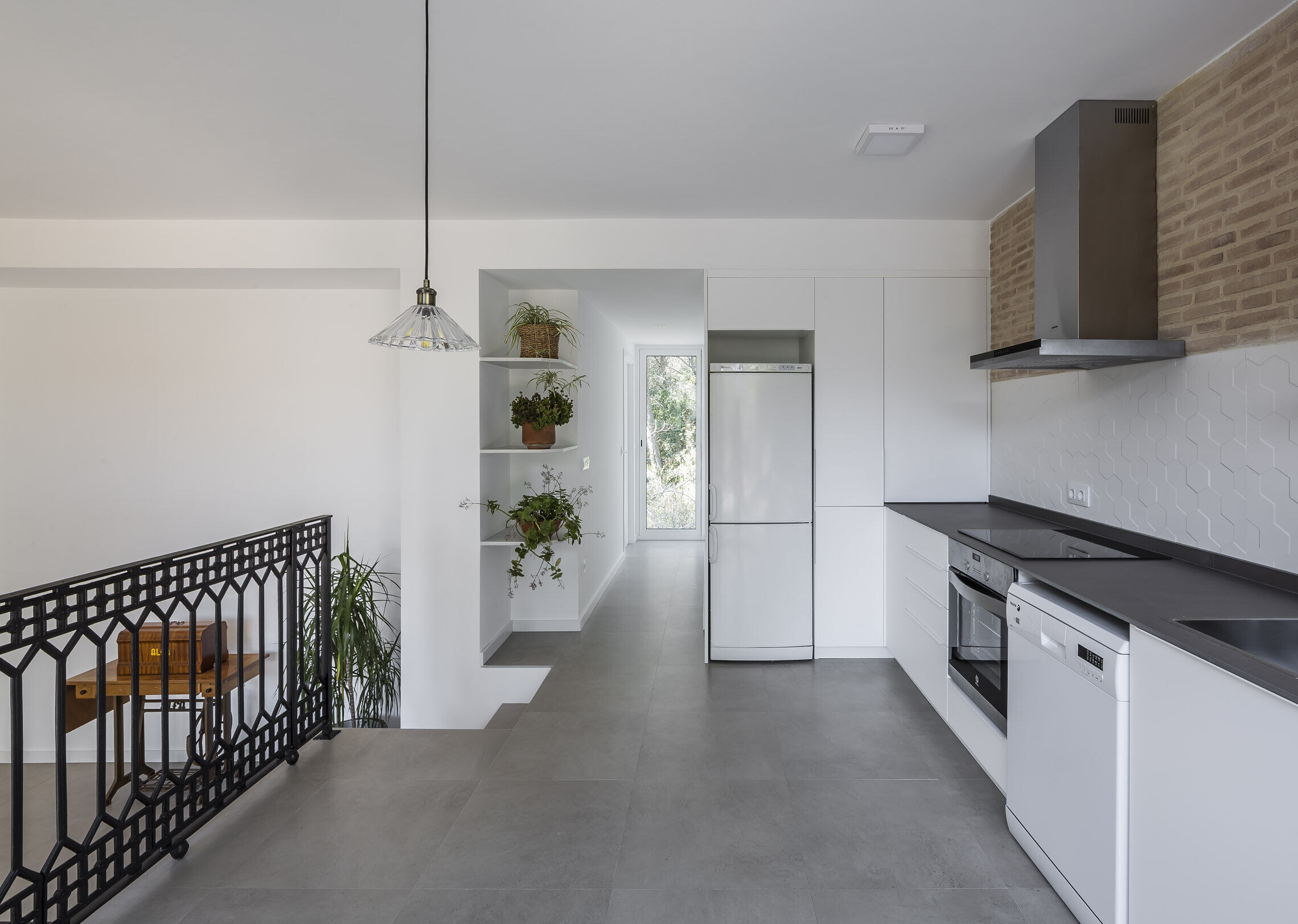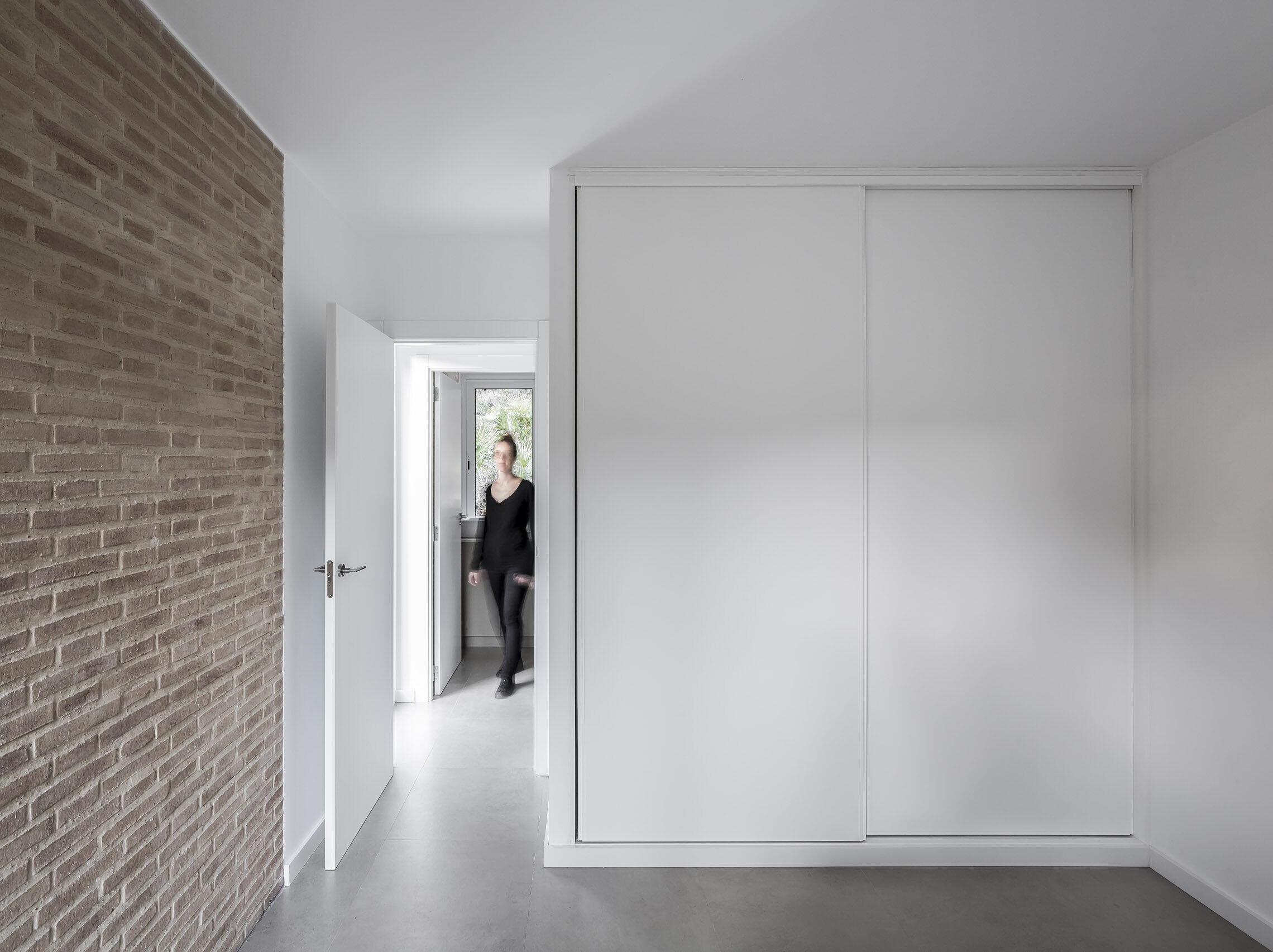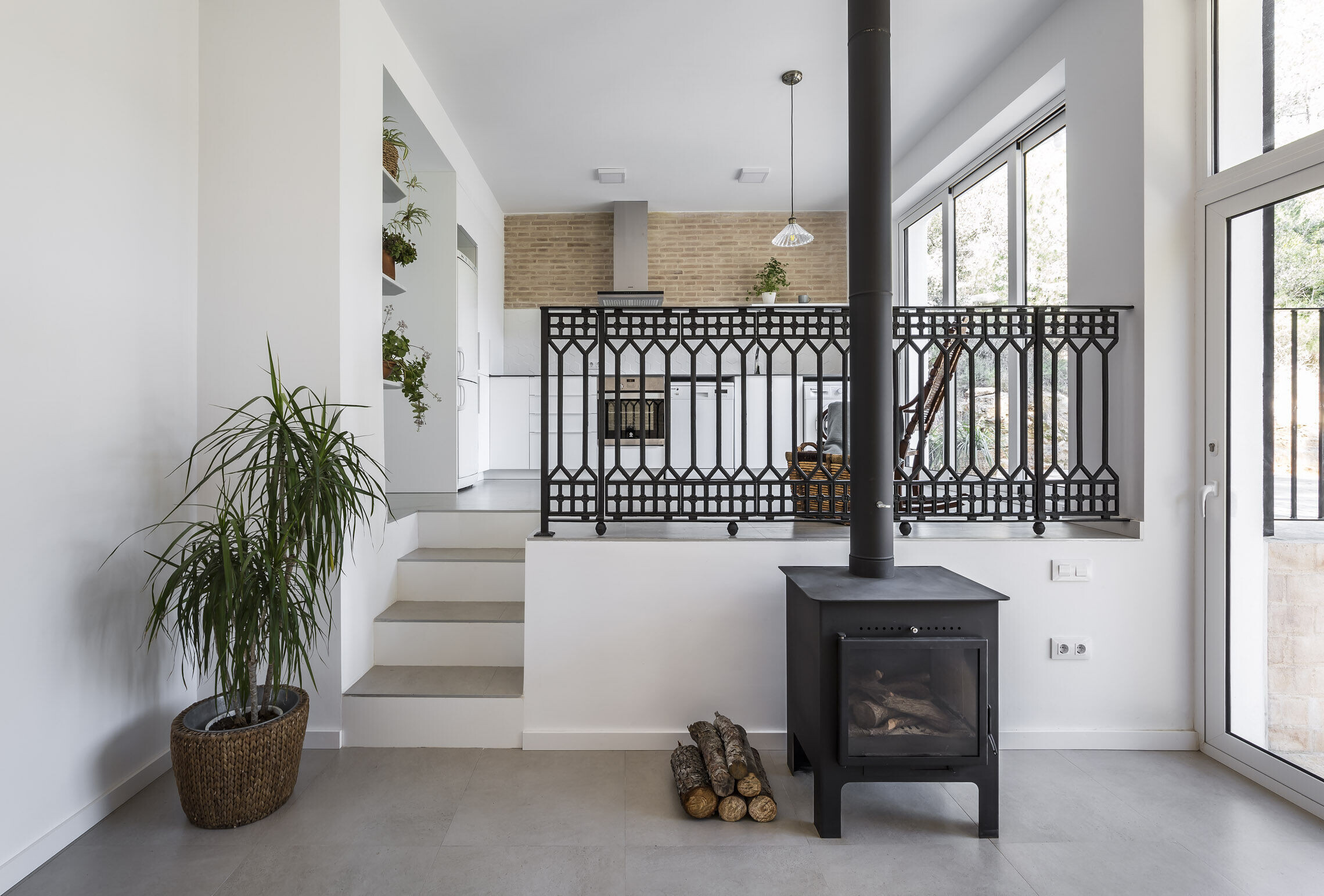 Material Used:
1. Facade cladding: Brick and mortar
2. Flooring: Ceramic tile
3. Doors: Wood
4. Windows: Aluminum
5. Roofing: Flat roofing