Hill House is a new dwelling located on the Mornington Peninsula in Victoria, Australia.
It was built for a couple who have left their professional lives in the city and "retired" to the country to run a vineyard. The house is situated on the vineyard, set amongst the vines.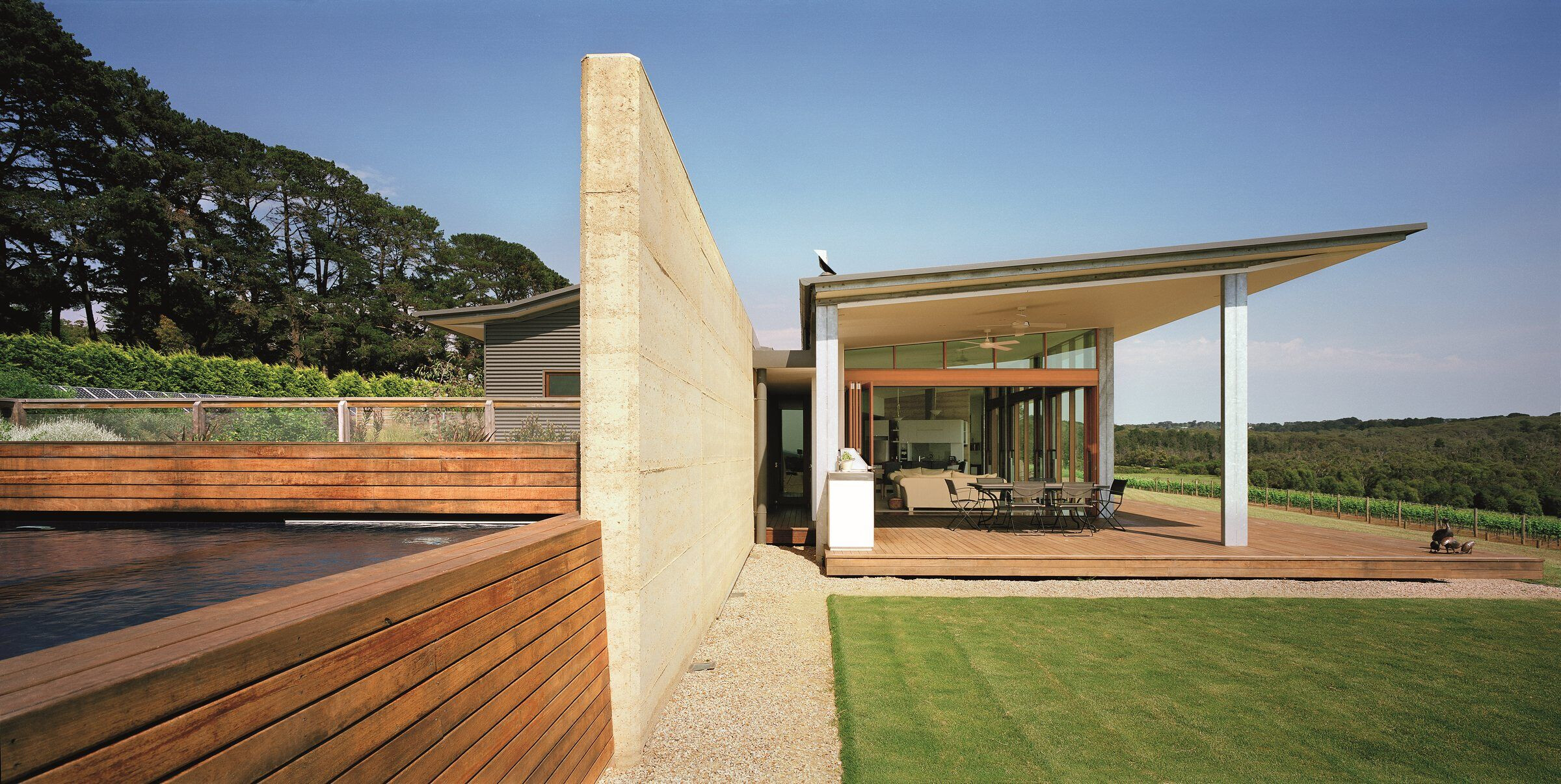 Our brief was to design a house that would feel cosy when occupied only by our clients and their golden retriever, yet spacious during frequent visits from family and friends. It needed to contain a handful of bedrooms, two main living areas, a generous kitchen (for Ruth, the chef) and an equally generous wine cellar (for George, the collector); it needed to establish a strong connection between indoor spaces and the natural environment; and it needed to have a low ecological impact, both in design and in use.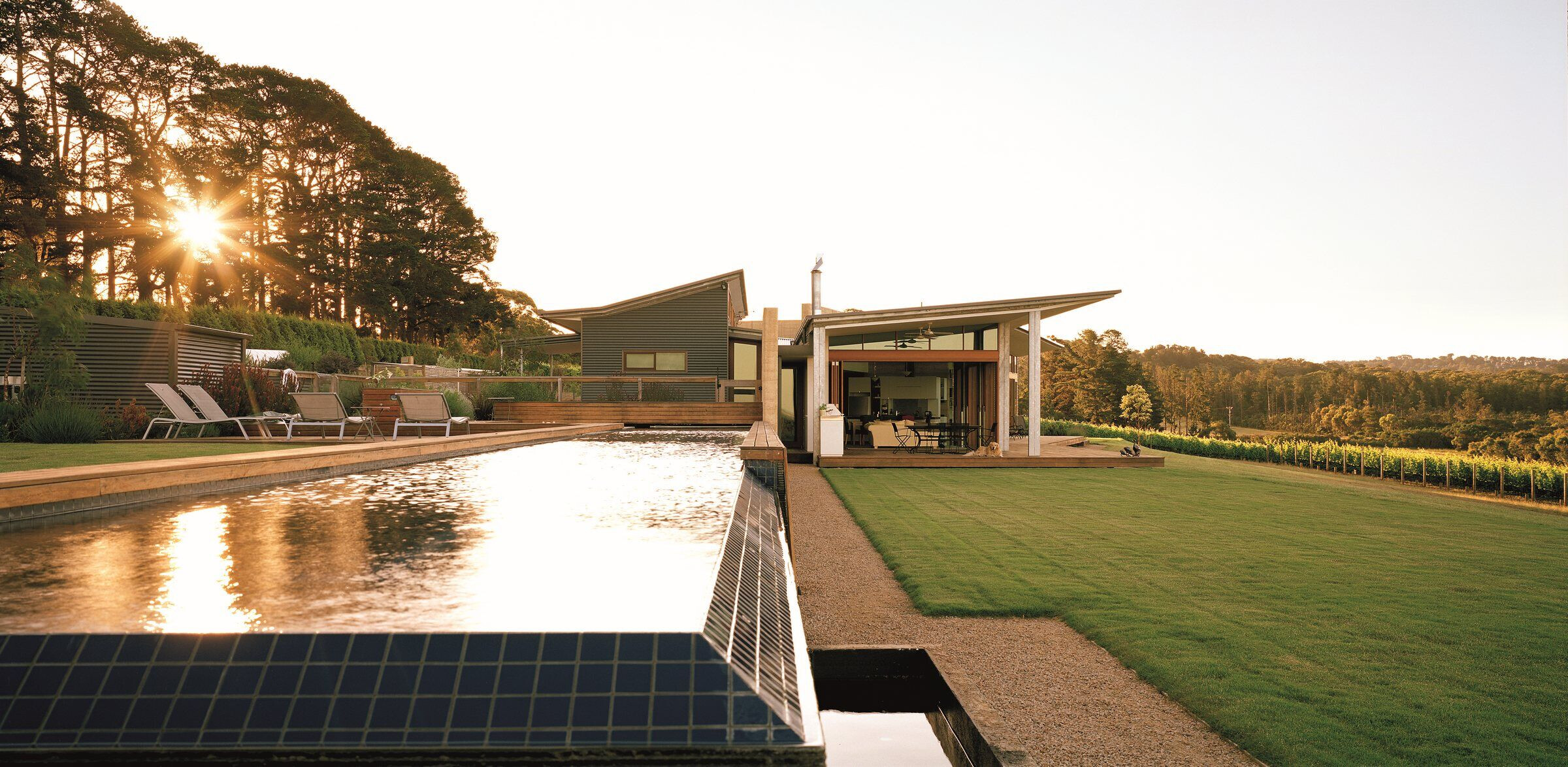 Central to our design was a consideration of landscape. Formally, stabilised rammed earth walls respond to the natural wildness of the land, whilst fine timber window frames and joinery respond to the controlled order of the vines. Programmatically, indoor and outdoor living spaces bleed into one another.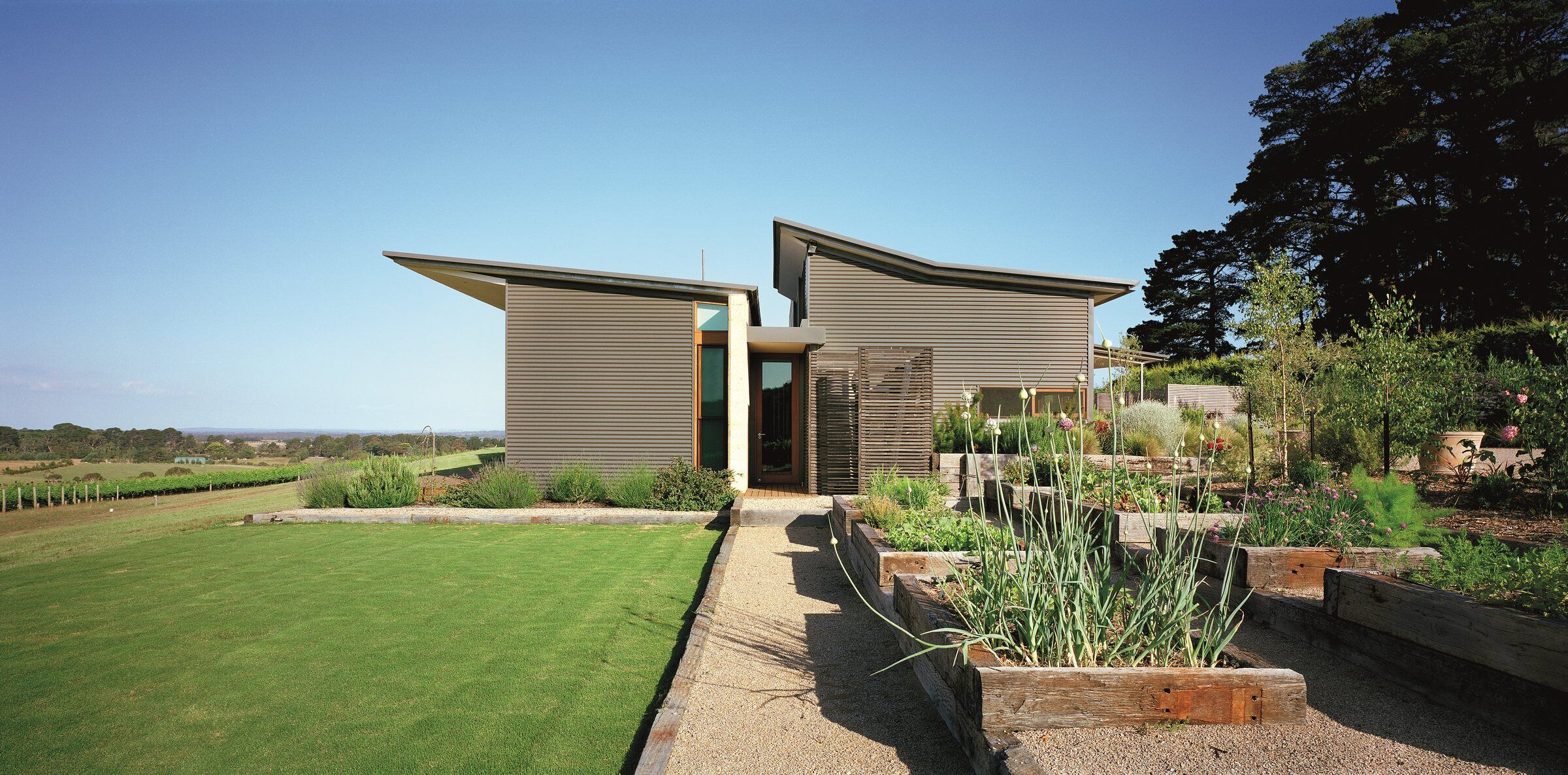 Culturally, an expansive "Australian" roof acts as water collector, heat vent and shelter whilst barbecuing. And environmentally, a combination of complex active systems and simple passive design permit Hill House to demand very few resources.
Design team: Warwick Mihaly, Erica Slocombe
Builder: Rob Gaffney Constructions