The penthouse apartment of an existing building constructed in the 1980s was redesigned to a light-flooded loft by Nina Mair and her team. The flat is located outside of the urban tumult of Innsbruck and provides the framework for an unwound and peaceful life in an Alpine context. The colour palette employed for the interior design is kept in gentle natural tones and pastel shades. Precious natural materials such as oak parquet, Kanfanar stone, linen and wool textiles reflect selected natural elements in the interior. The residence captivates not only through its generous spatial volume but also creates a connection between the inside and the outside by using transparencies.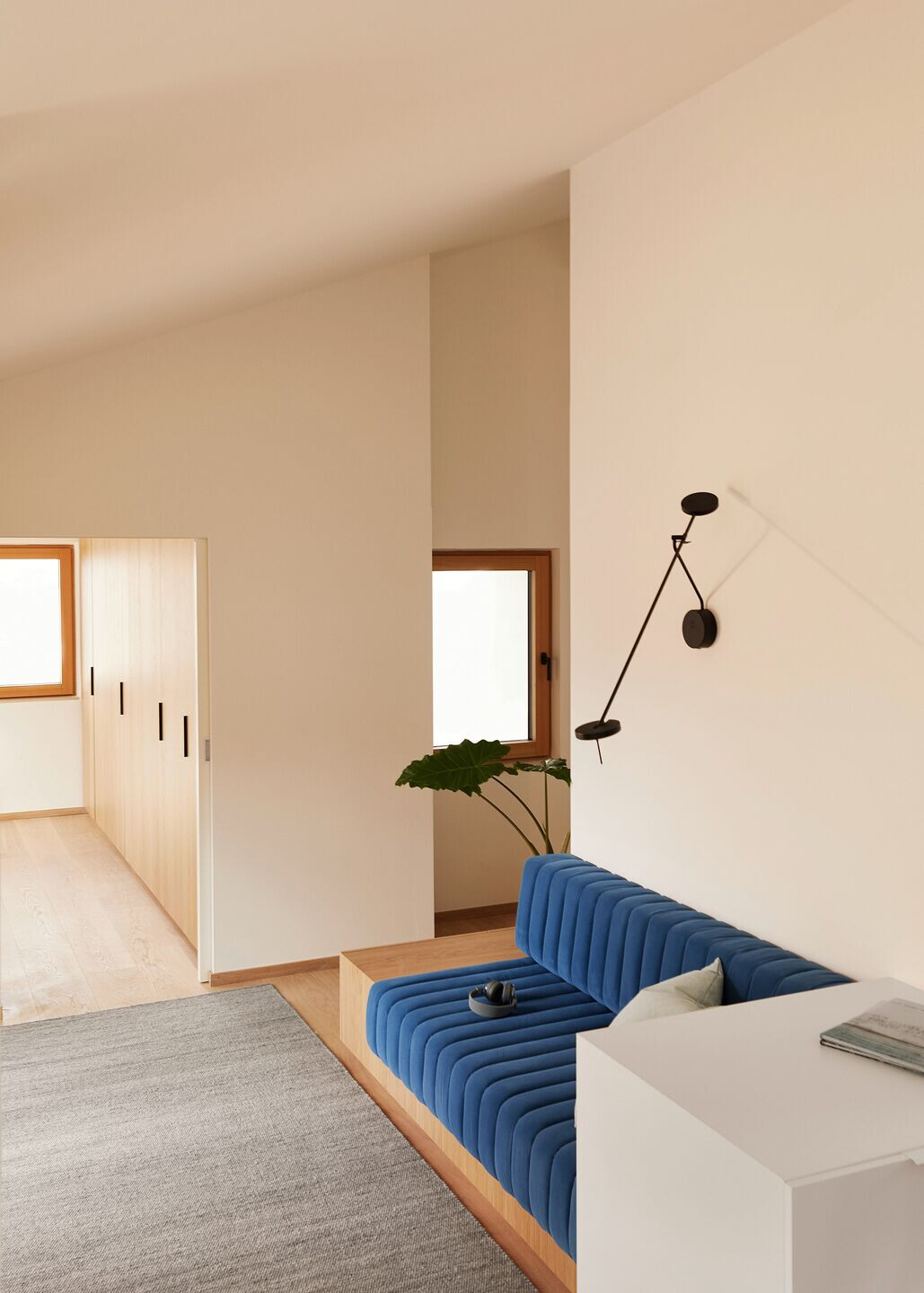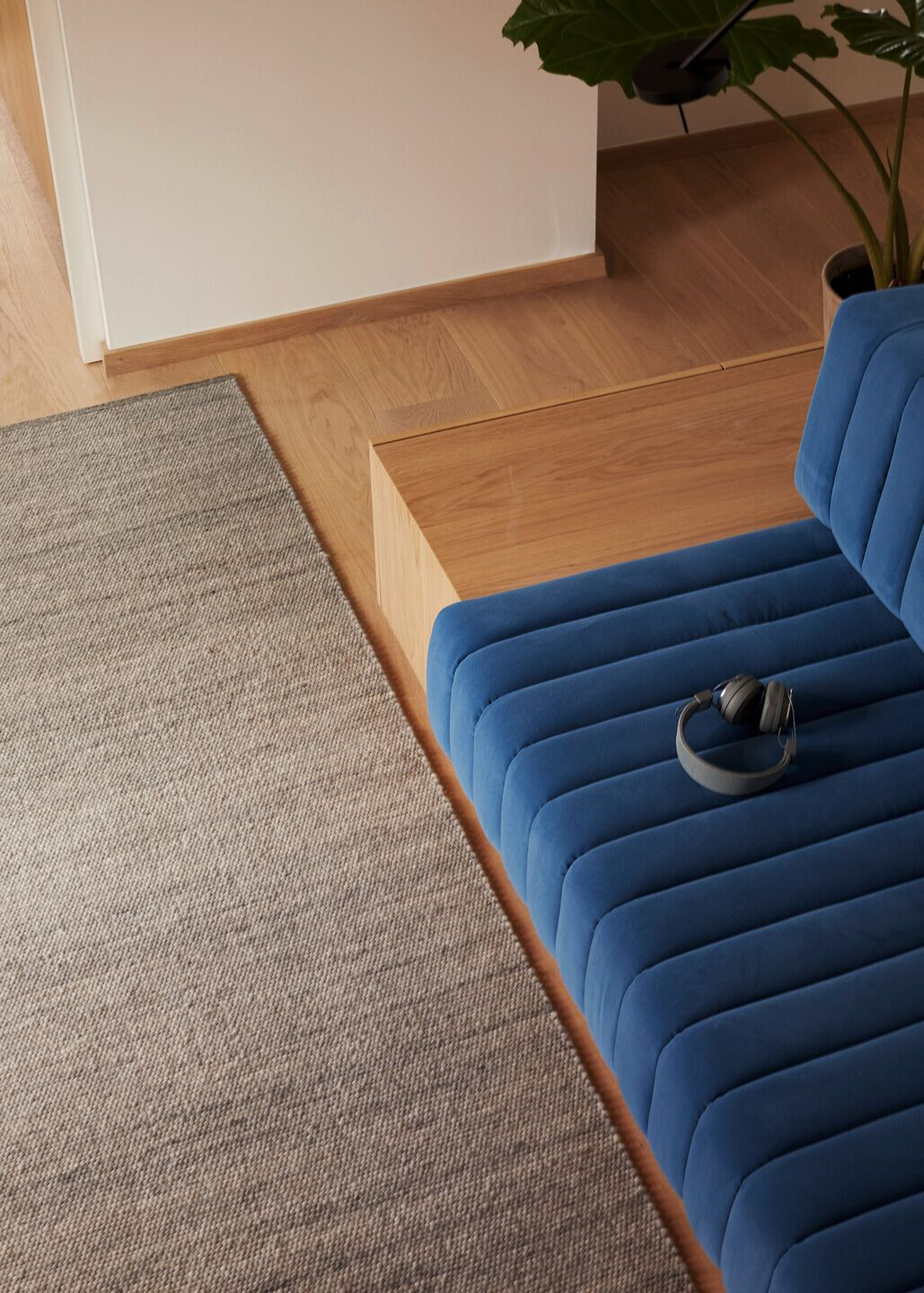 The spaces of the dwelling reach a height of roughly 4 meters and have been interconnected to form a single space continuum, while also offering various areas of relaxation and retreat. Thoughtfully placed openings allow the sun to flood the entire space with light, thus further intensifying the generous sense of space. Most different functionalities such as cooking, dining, recreation, resting and bathing are consciously arranged around a central nucleus, along the façade. By choosing this design strategy, the residents are given the opportunity to use each space depending on the season and sun's position, seeking natural light or avoiding it.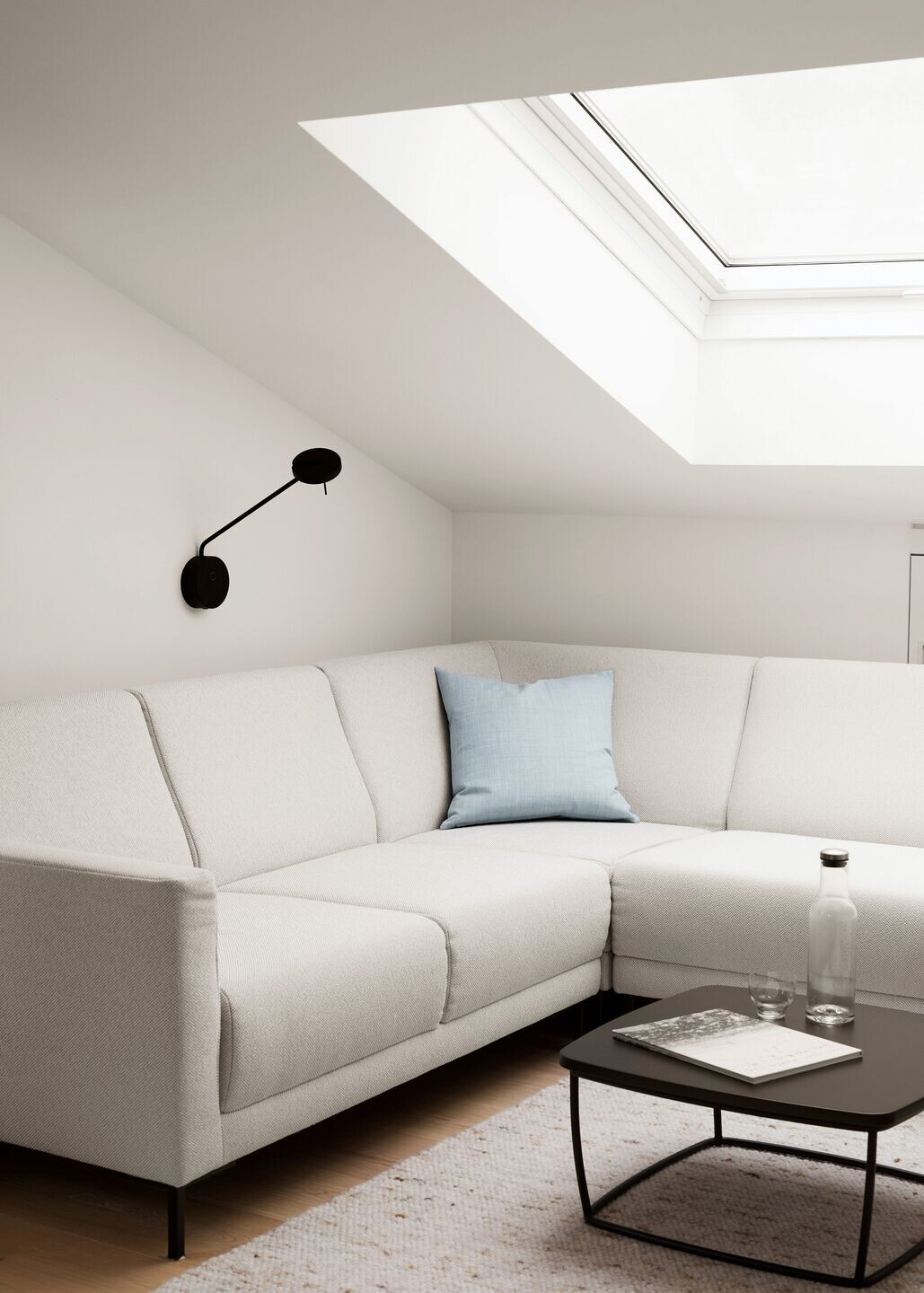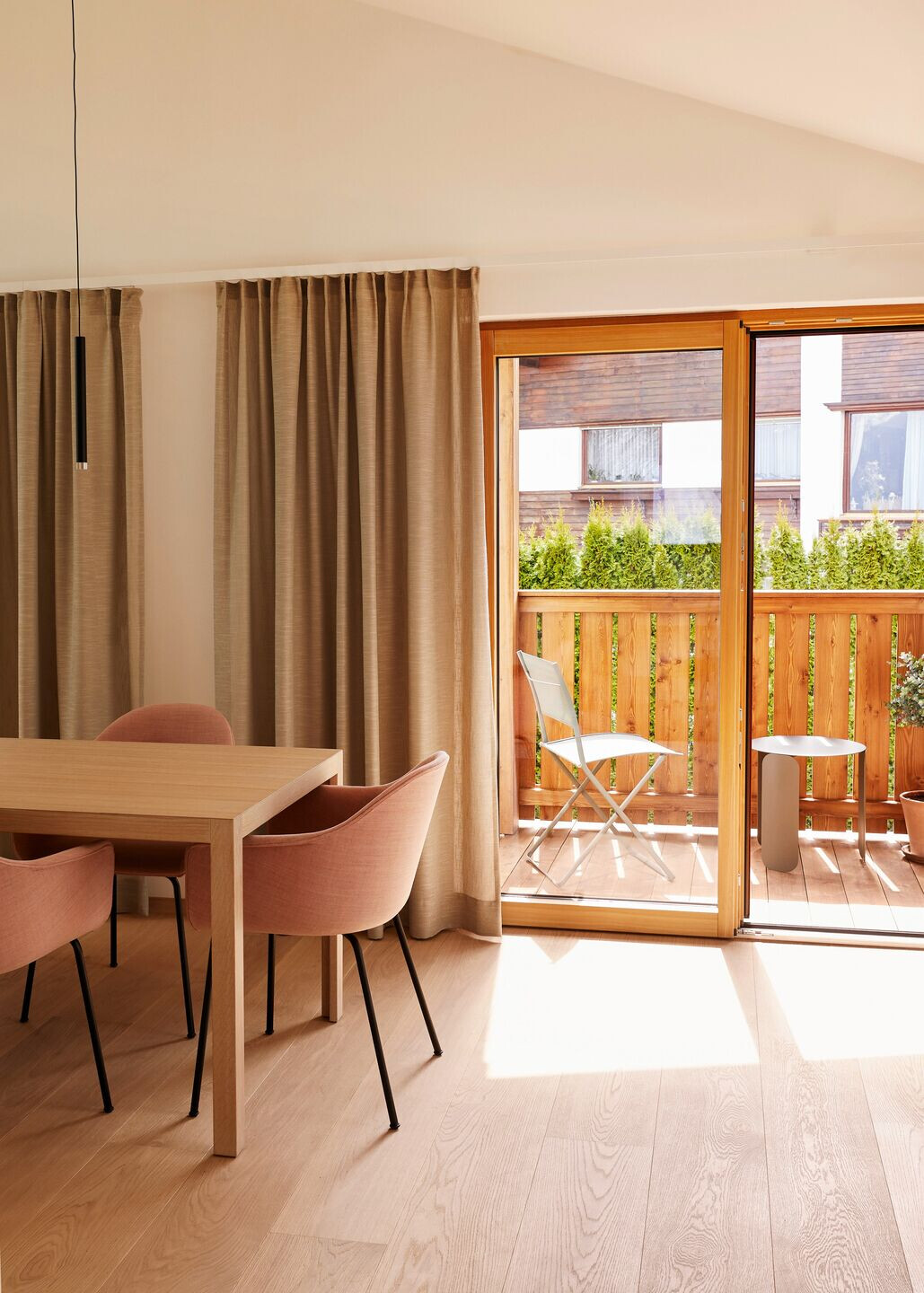 The haptically enticing design of the interior, containing oiled wood floors, oak built-in furniture and a custom-made kitchen made of Kanfanar stone, creates a delicate balance between an urban loft and an Alpine lifestyle, that is remarkably in tune with the natural world. Timelessly designed furniture and filigree light fixtures contribute to a spacious and light-flooded atmosphere.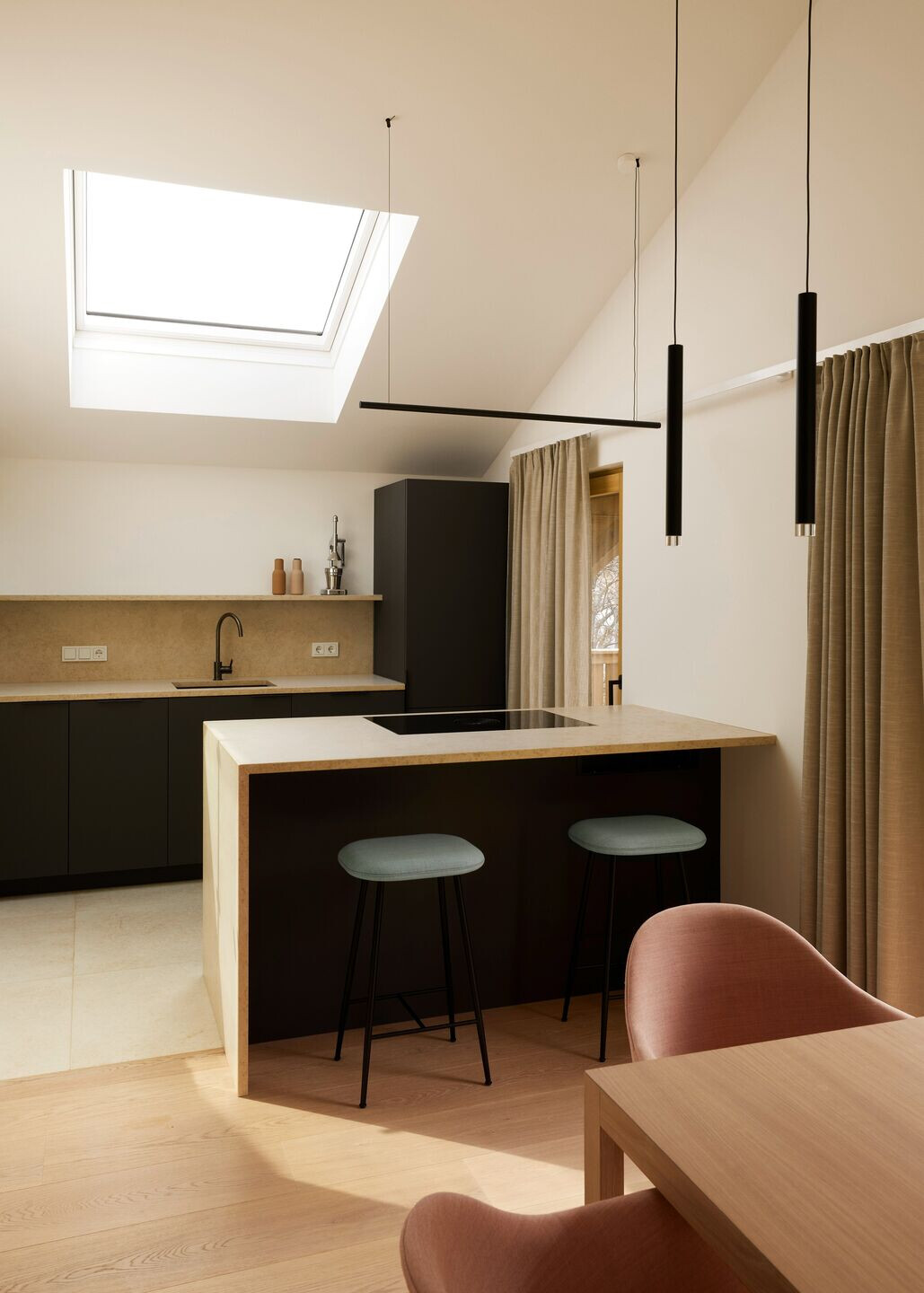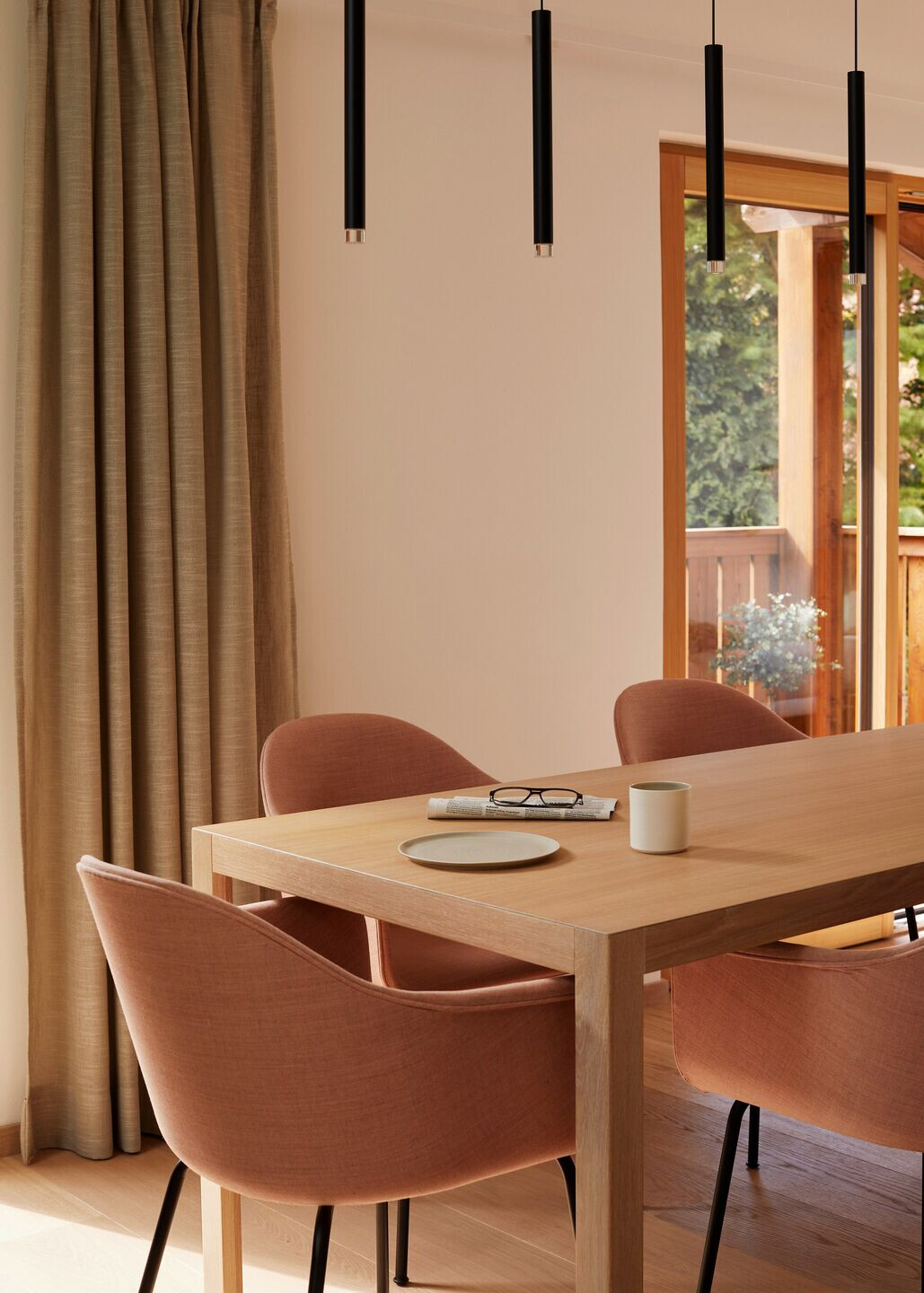 Nina Mair paid once again particular attention to the details of the design. The bespoke built-in furniture pieces surprise the user through their additional features. One example is the library area, where a working desk unfolds, offering a compact yet well-considered home office with a view. The everyday office life can be thus folded away with the stroke of a hand at day's end, disappearing from the private space.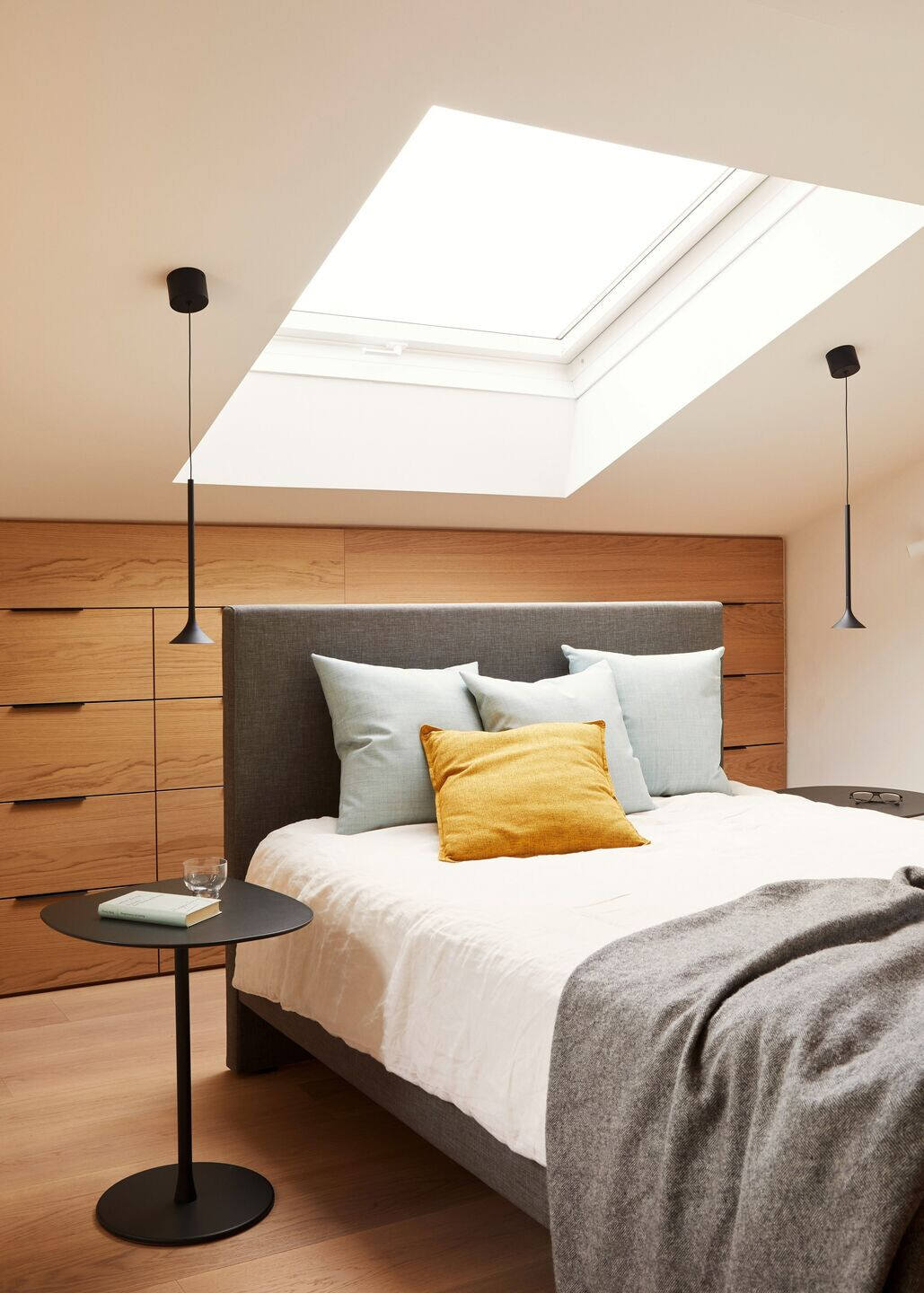 The bathroom was considerably enlarged in the course of the renovation, also including a dressing area. Fresh mint tones and the local Rauriser stone provide an invigorating ambiance. The sun completes the picture by conjuring an idyllic, warm environment during the morning hours.