The Hexapod series custom interior design solution was developed by sKY_Associative for the public lobby space of the Department of Accountancy and Institute of Finance at National Cheng Kung University in Tainan, Taiwan. The client sought to renovate an existing 24sqm public lobby space to provide a more contemporary environment for students and faculty to socialize and mingle.

Challenging existing interior design conventions, our design evolved from the integration of material, fabrication, and computational logics. Drawing inspiration from the melding of these three key aspects in our design process, the textures of our tooling methods, geometric patterns from the design code and colors of the Valchromat fiberboard material, the "Hexapod" design installation emerged, bringing about a new and unique look and feel for the university space.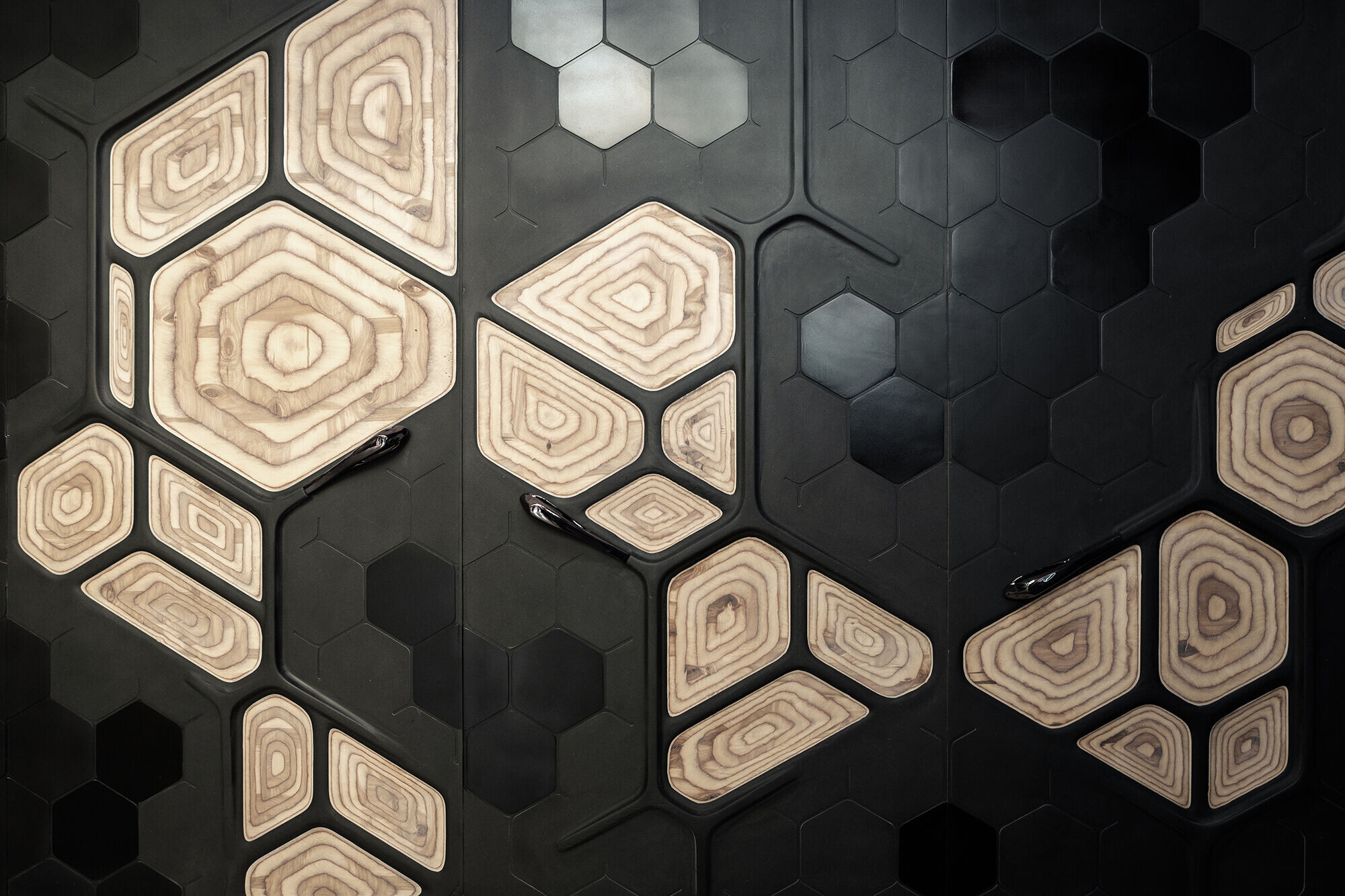 Hexapod, as its name implies, integrates subtractive and additive manufacturing techniques into the wall and bench design through the implementation of a hexagonal module. This pattern was then integrated into a CNC milled wall paneling system with 3D printing accessories. In the subtractive process, different thicknesses of black Valchromat MDF boards and birch boards were glued together and milled to different depths through 3 and 6 axis machining methods. Doing so gave interesting wooden-patterns and smooth delicate surfaces. The Valchromat MDF, which was selected as the fundamental color tone, features high mechanical strength and fine woodfibre grain. These characteristics allowed the design to accurately represent fine details from the digital model. Moreover, coating the Valchromat MDF panels with different proportions of matt and lacquered varnishes brought out a greater sense of visual complexity and finish. As for the additive manufacturing processes, 3D printed solutions were used to address the need for small-batch custom hardware suited to the dynamics of the designed pattern. These accessories which utilized Chimei |Modex ABS 3D filaments and then finished in a five-stage process: sanding, forming, priming, electroplating, and polishing, were installed on the panels as door handle components.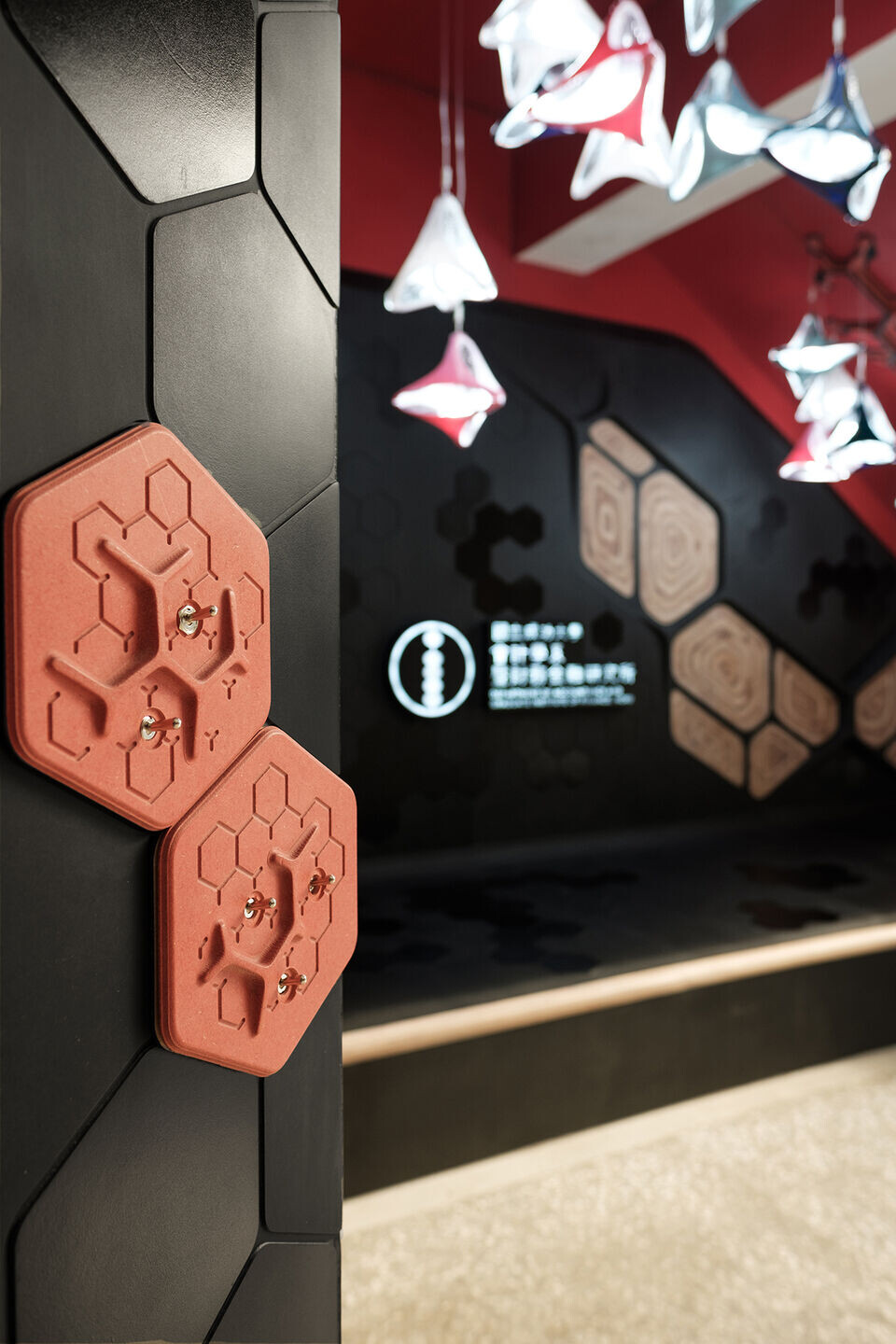 Utilization of these technologies not only shifted the way of design-making in the Hexapod installation, but also contributed to our design conceptualization and working patterns. Through this collaboration with industry partners Chimei | Modex 3D printing filaments, and Valchromat colored infused MDF board, sKY_Associative was able to propose an integrated wall and bench seating design made possible through advanced digital fabrication materials and techniques.

Design Team: sKY_Associative
Principal: Kane Yanagawa
Designer: Echo Chen
Collaboration: CHIMEI | MODEX、Valchromat
Client: National Cheng Kung University, Department of Accountancy, Taiwan