The design brief for HB Trapper & Stål's HQ was to combine a serene office environment with the excitement of a large, impressive showroom. While originally manufacturing primarily steel stairs and balconies, HB Trapper & Stål has expanded into other fields of the building process, including bespoke wall, floor, and ceiling solutions defined by high-quality finishes and detailing. With the facilities to manufacture and assemble most parts of the building already on-site, it was important that the new administration building exemplify both the manufacturing capabilities of the company, and the versatility of the steel material that underscores HB Trapper & Stål's expertise.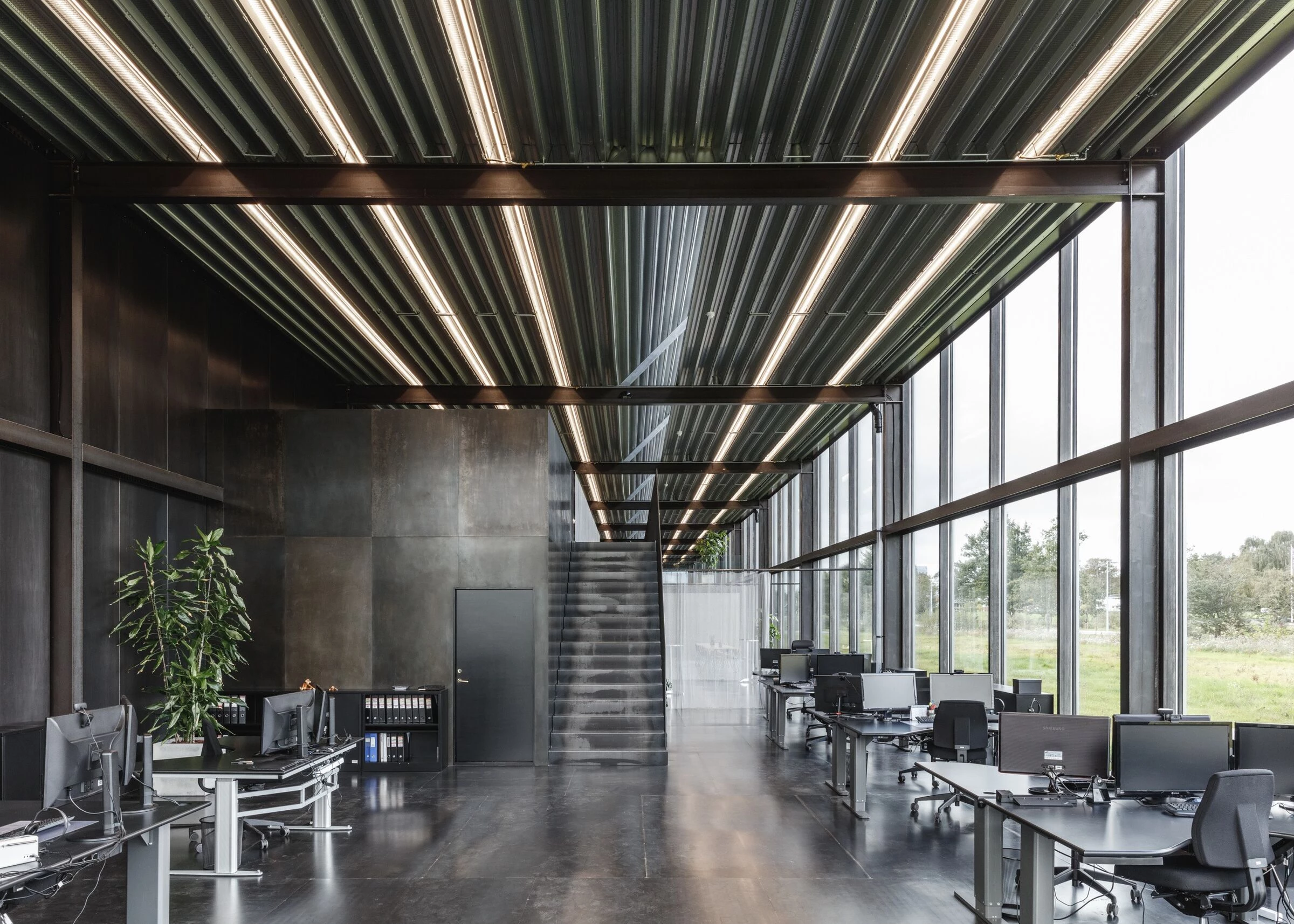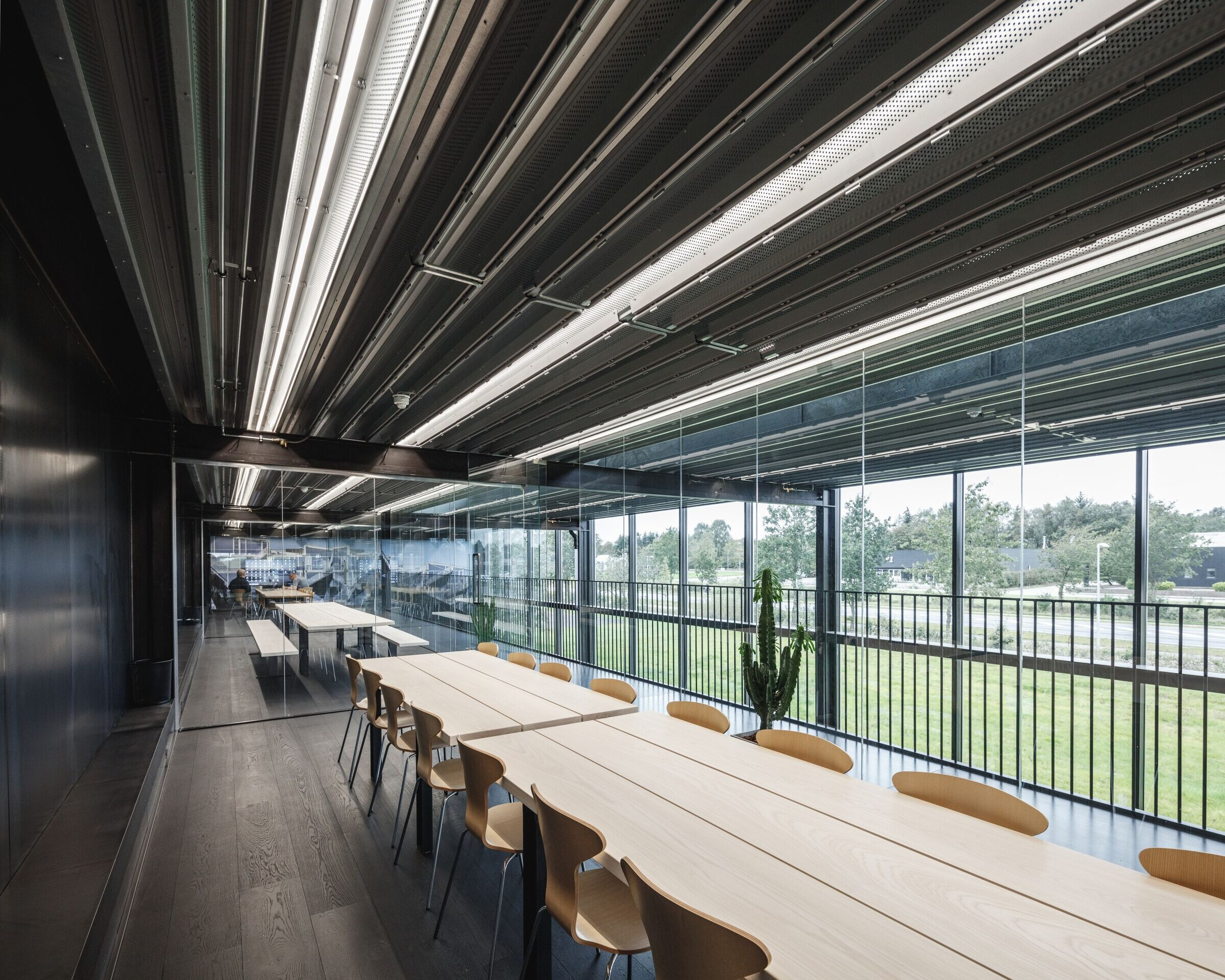 BIG worked directly with HB Trapper & Stål to co-design the building, with the client also being our main contractor. Minimizing construction costs – in addition to minimizing the carbon footprint of the renovation – was a key factor in the design of the project. As such, the new building is an adaptive reuse project that integrates parts of three existing buildings, celebrating exposed structures and raw material surfaces: the exterior north wall of the manufacturing building, the foundation and floor slab of the old administration building, and most of the original brick administration building, reducing the project's material use.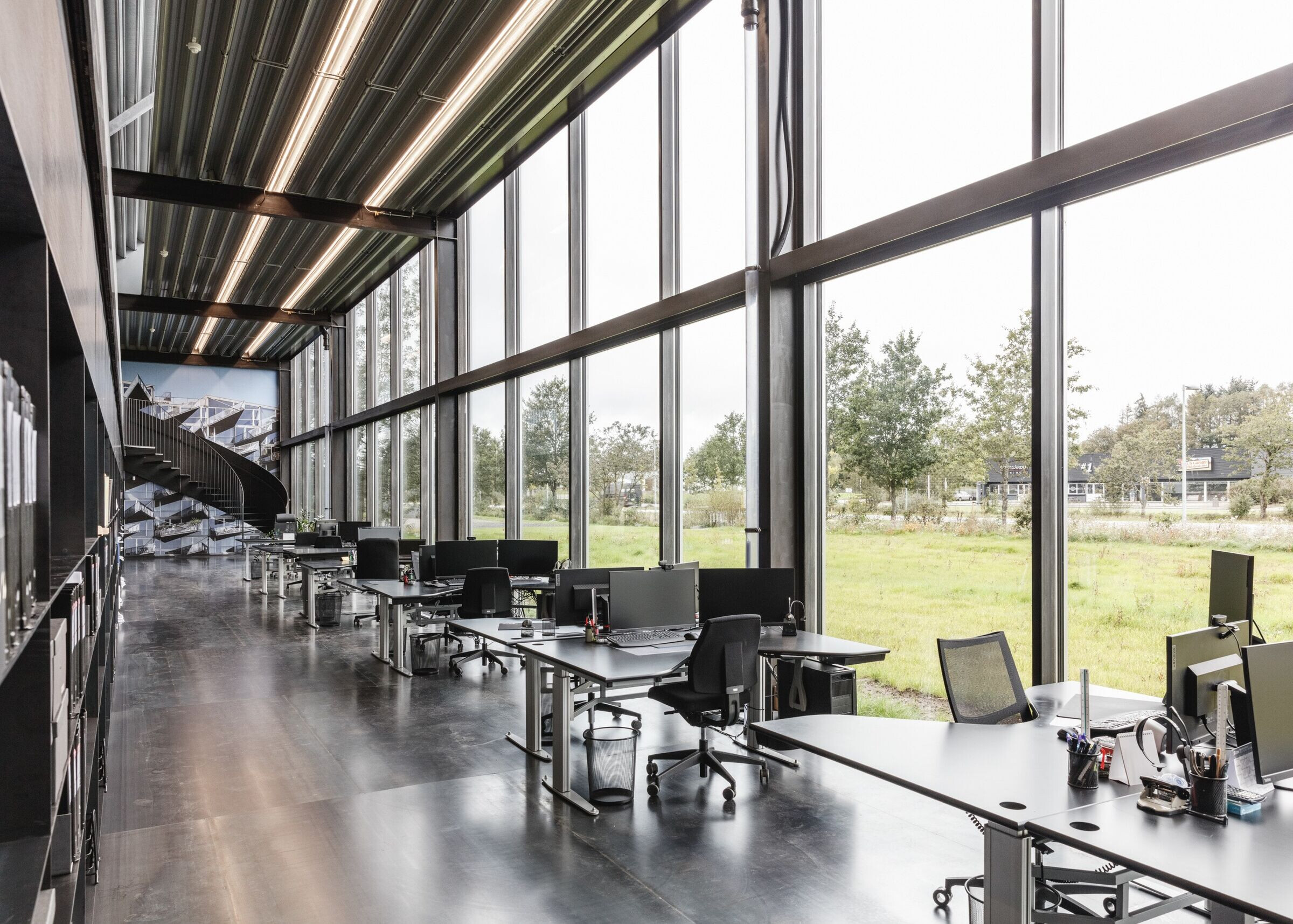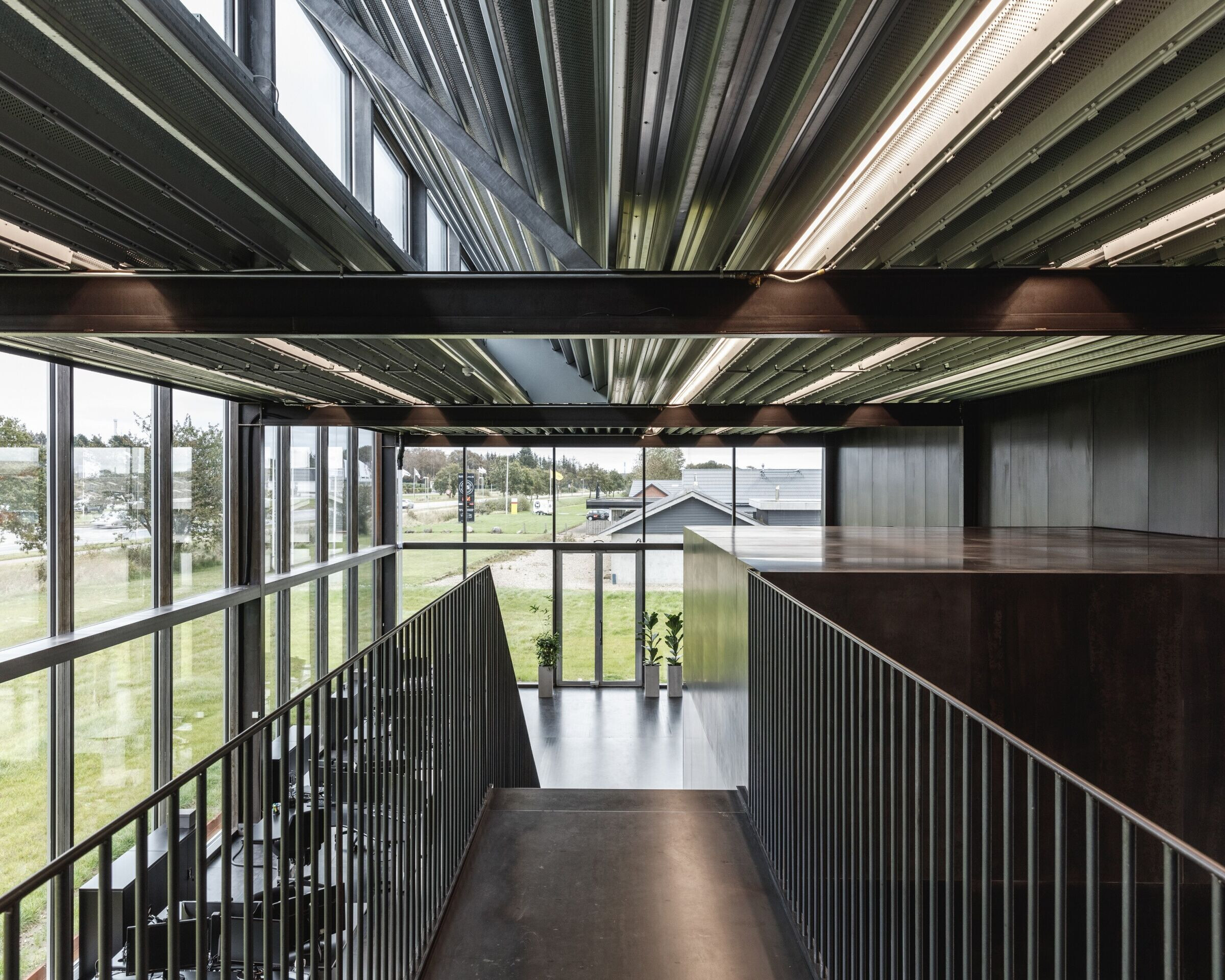 On the exterior, the building is clad in full-height, weathered Corten steel plates on two sides, blending the building in with the red brick manufacturing buildings, while a simple glass façade wraps the other two sides. On the interior of the building, several small new spaces, together with the reused existing buildings, make up a small village of functional areas. This subdivides the large space that is defined by the exterior steel and glass skin, providing visitors with a glimpse of the unique material properties of different types of steel.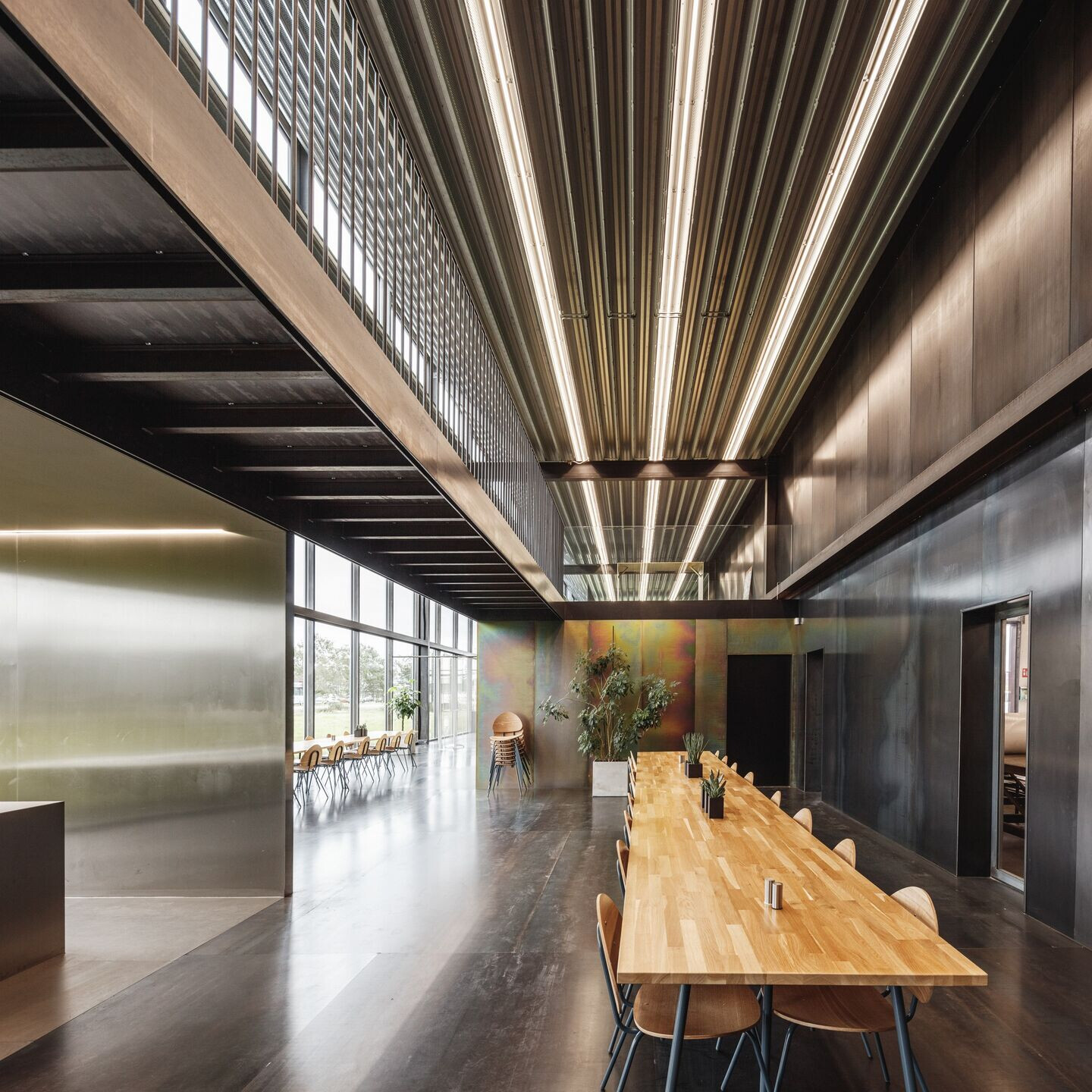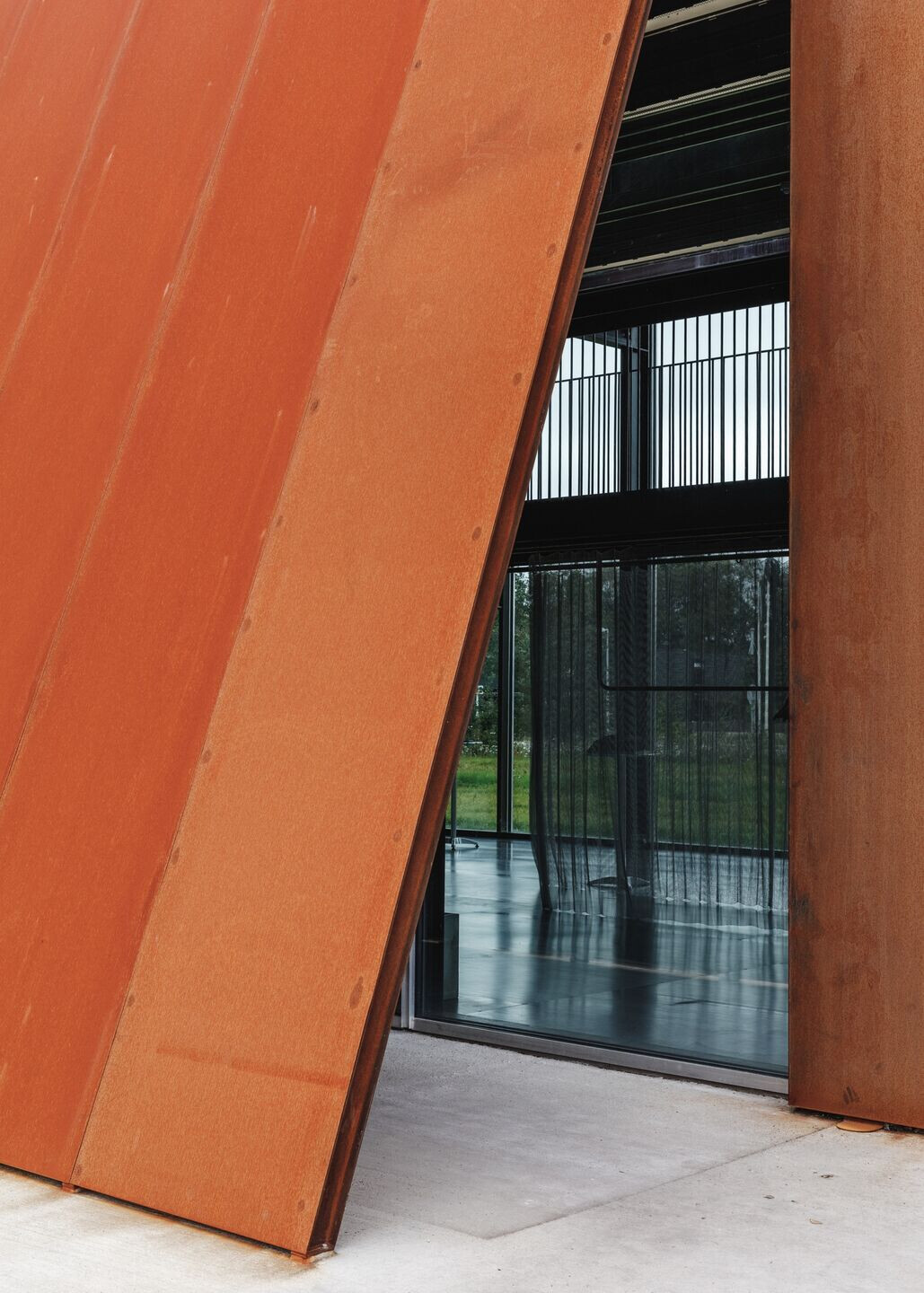 The building orients all work areas towards the north, maximizing diffused daylight and minimizing solar heat gain. The roof integrates solar panels with a large skylight, providing further diffused daylight to the office areas and functioning as part of the building's hybrid natural/mechanical ventilation system, resulting in low energy use and reducing running costs for the building.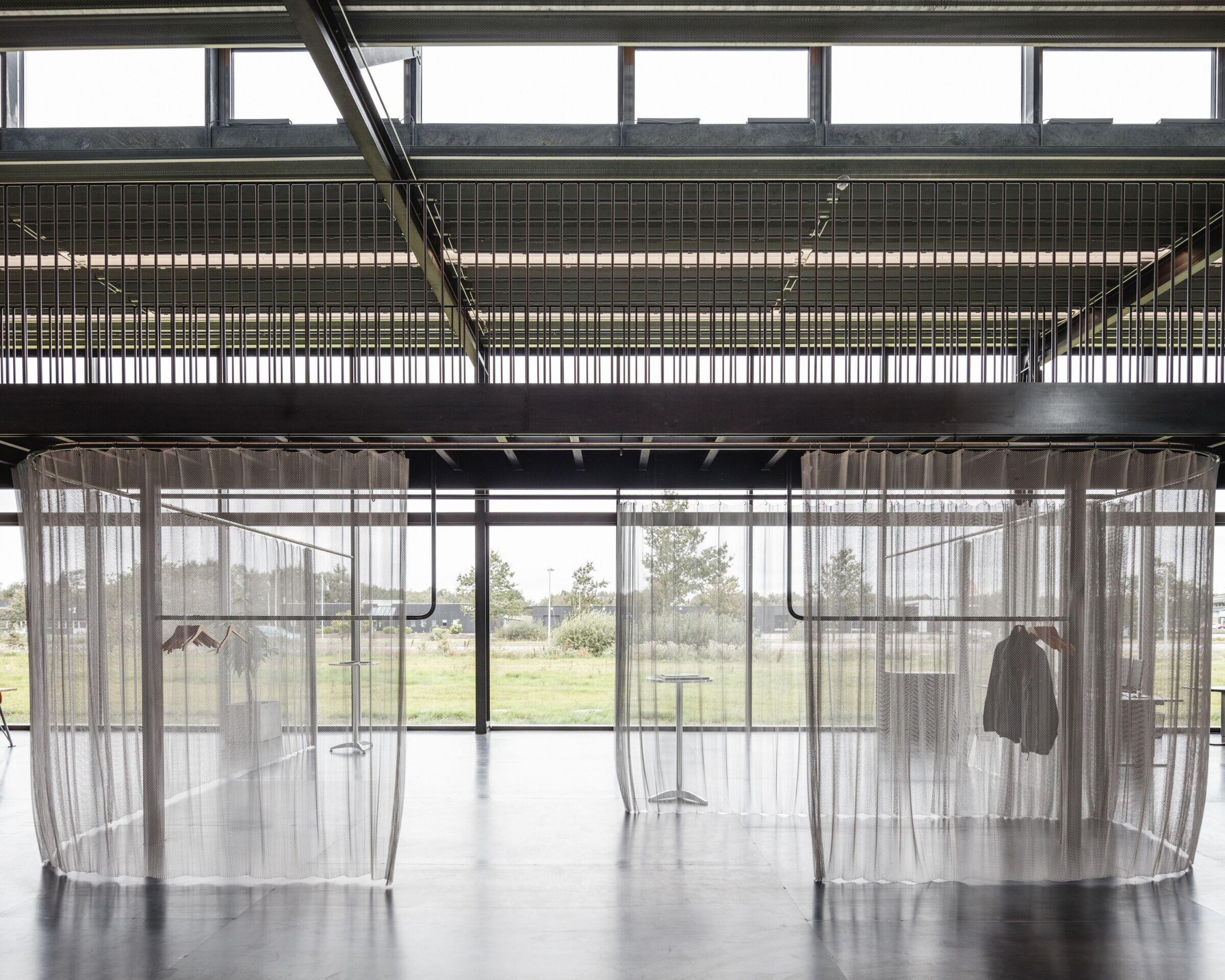 With the client also being the main contractor, the construction process was able to maximize the efficiency of structures while minimizing material use. This close collaboration also allowed for bespoke steel designs that could be quickly mocked up and tested on site, including everything from door handles and meeting tables to kitchen elements, railings, electric outlets, ventilation grills, and glass façade mullions.