The Harry House is a family home that proves that efficiency can be generous and joyful. The clients, a family of five, wanted to extend their weatherboard home in Coburg. They didn't want to just add extra space for the sake of it, they were inspired by a period of living in Japan, so spatial efficiency was a focus. We took time to understand how they currently lived as a family, with three young boys, while also considering their future, to ensure that the house will support their needs as they changed with time.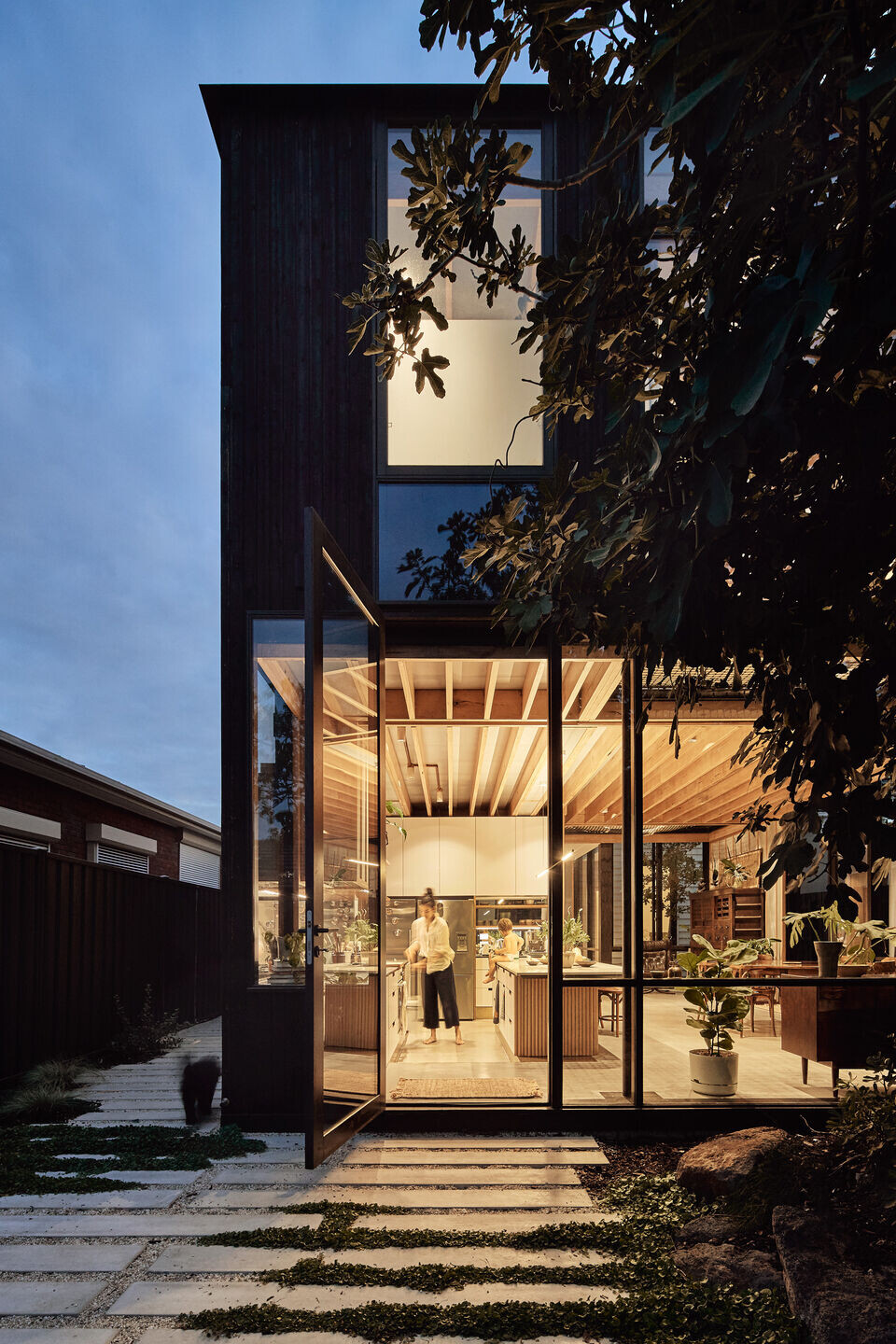 After a thorough analysis of the site, we proposed a discrete two-storey addition to preserve space in the backyard for the garden. Clad in charred timber, the compact addition is hidden behind the original house, creating a home that is spatially efficient while providing everything the family needs: a highly functional 'services core'; three bedrooms for the boys; a practical and social kitchen-dining space; a calm and light-filled living area; and a master bedroom in the upper level, nestled in the canopy of two large fig trees.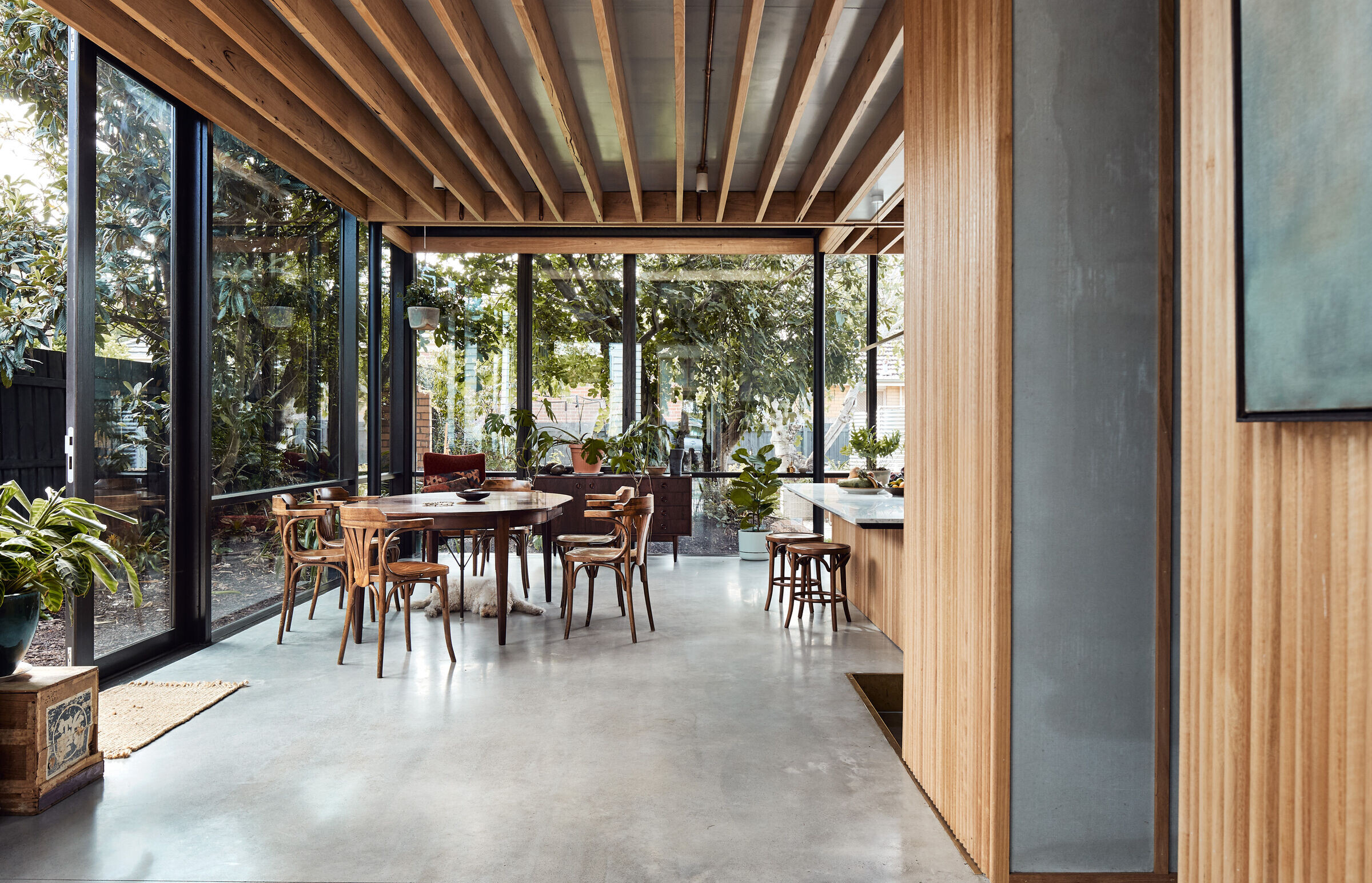 The kitchen-dining area is the centre of the family home, so it made sense to group the most functional areas around this heart: adjoining the kitchen, a butlers' pantry, a laundry and a main bathroom form a services core – easily accessible from the boys' bedrooms – creating a focused space for feeding, bathing and cleaning.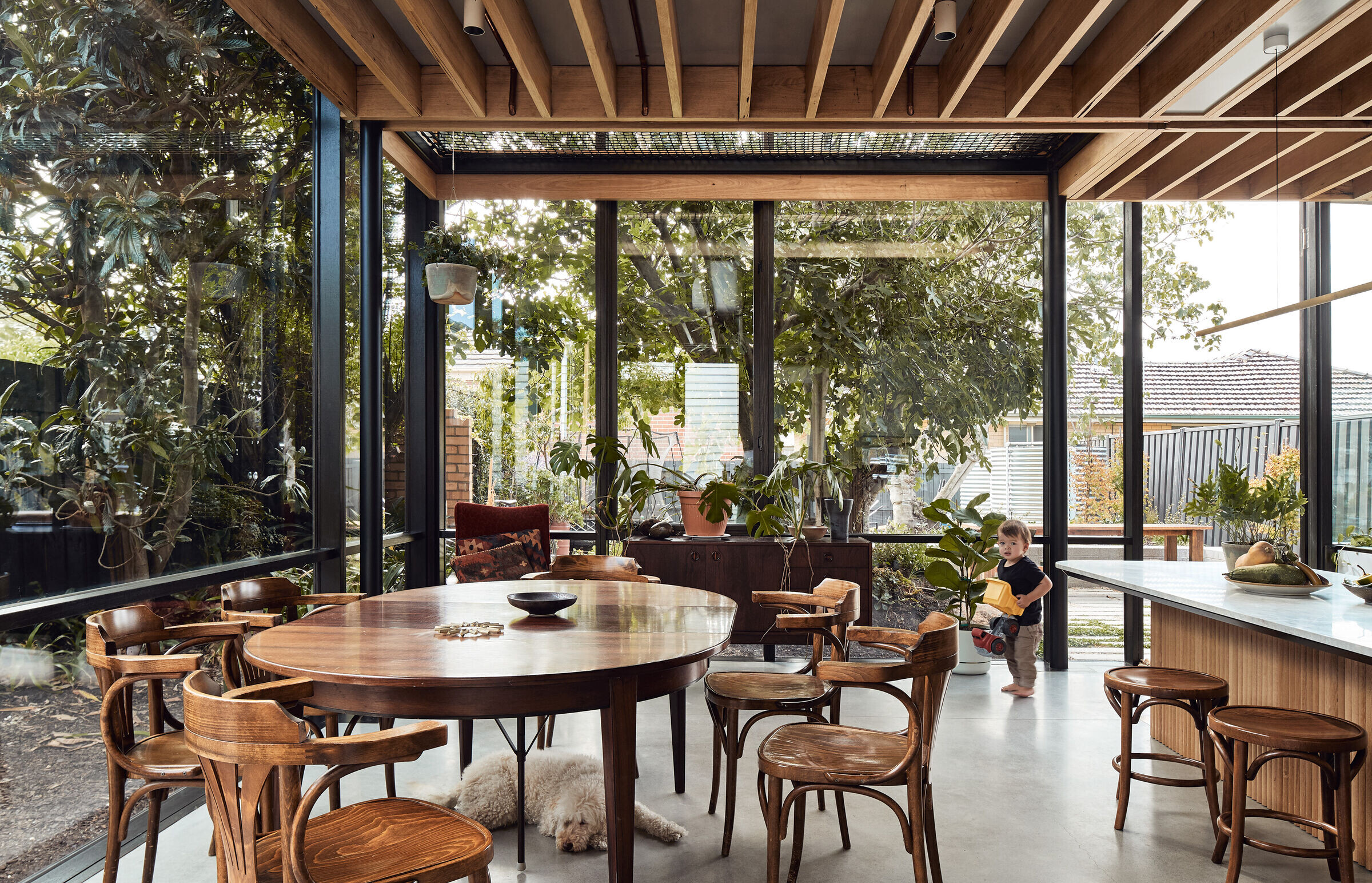 In the kitchen, one simple design move made all the difference: we stepped the floor level down reducing the visual impact of the island bench in the dining space. This allowed for a greater sense of social connection between zones, with even the youngest child having the ability to peer over the bench to see what's going on.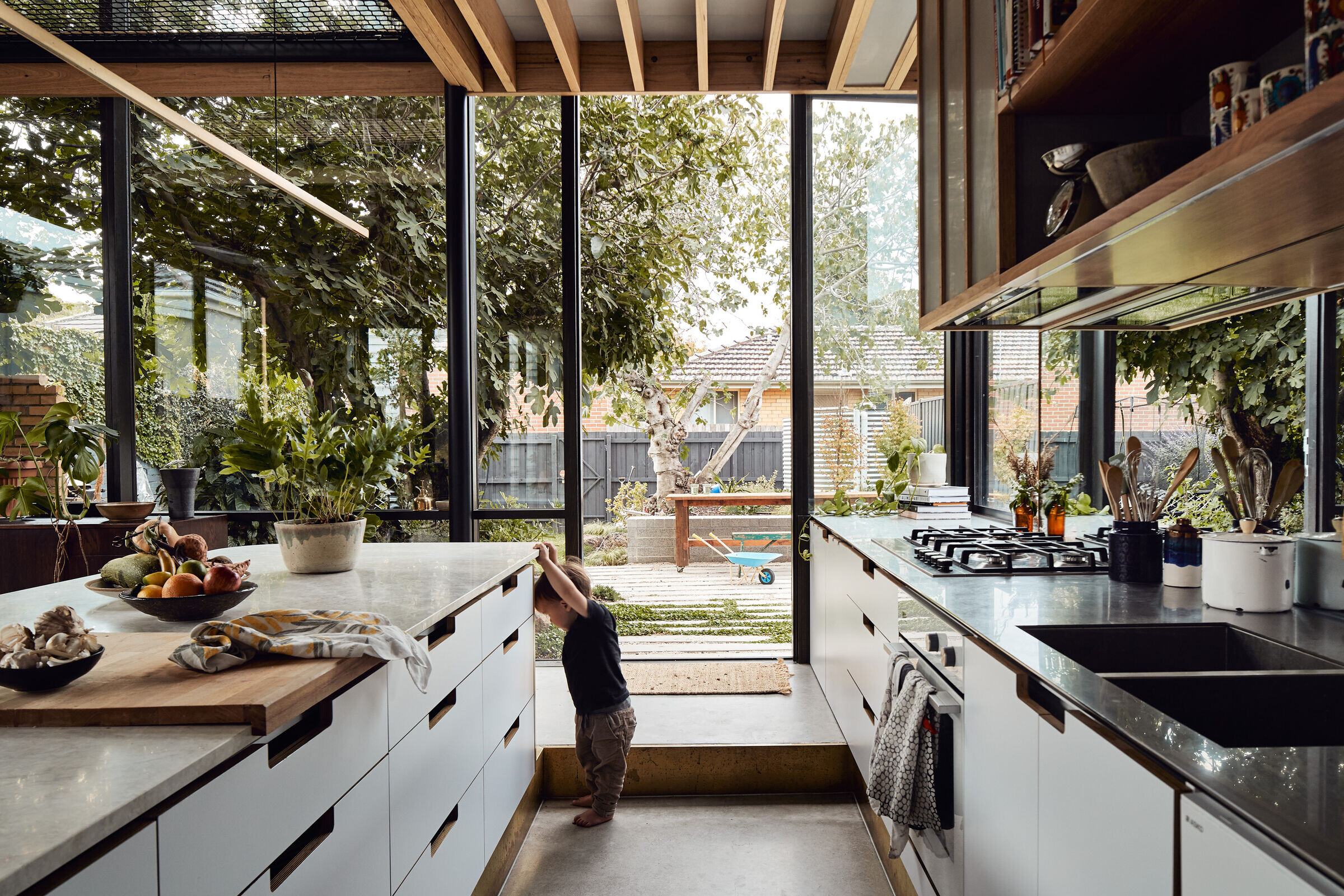 The living area is relatively modest when compared to the size of the other shared spaces, so floor to ceiling windows bring natural light into the room, to create a sense of space and wellbeing. This is balanced by the timber ceiling, which makes the area feel cosseted and protected.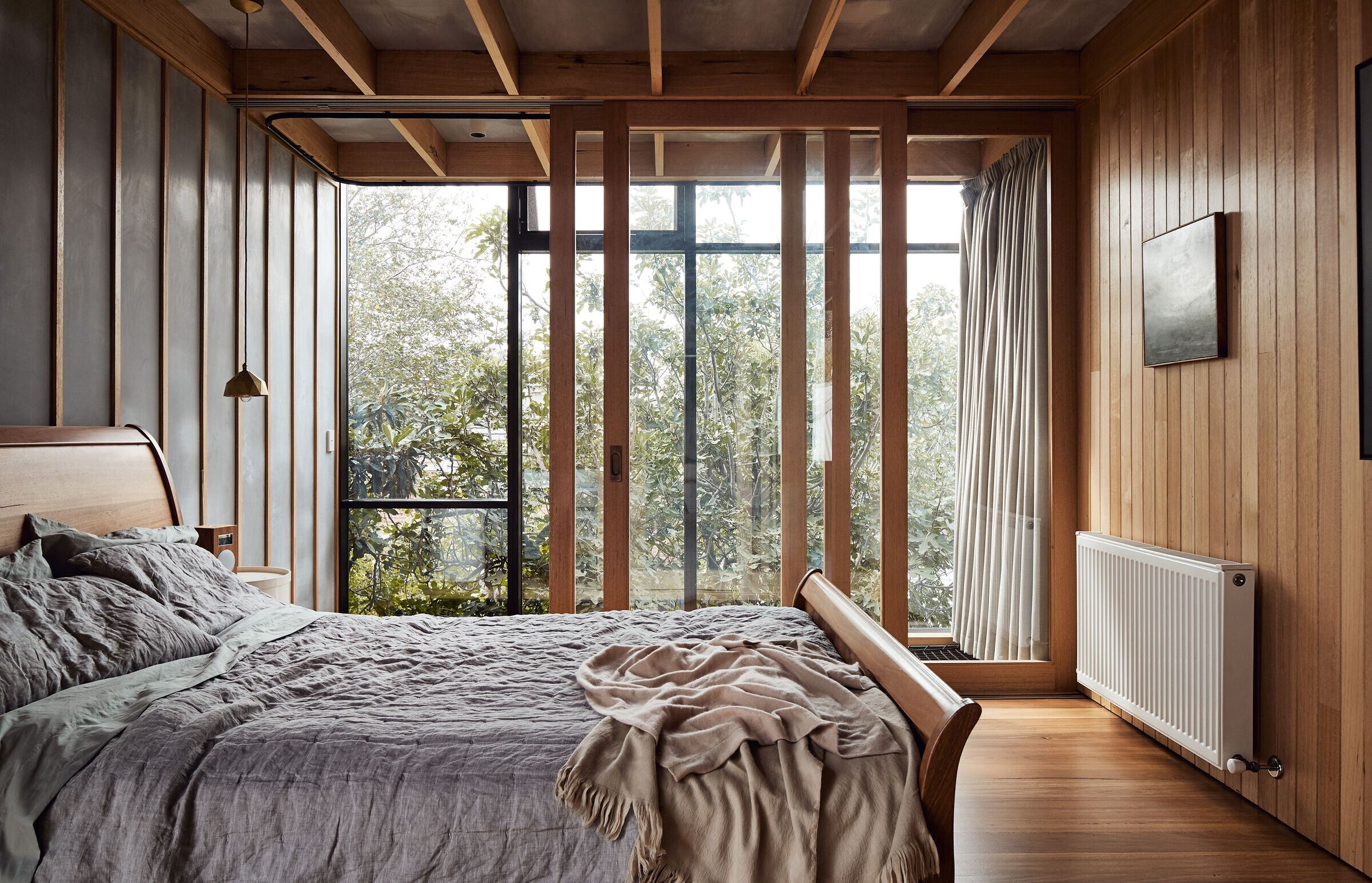 A pair of double-height voids create connection between the floors, ensuring that the upper floor with the master bedroom remains the parents' sanctuary, while not being completely removed from the lower family space. We suspended netting hammocks in the void spaces so they become a play space for the kids, avoiding the need for an additional room and connecting the family across levels.