Alex Gorlin's renovation of a penthouse studio in a mid-century modern building in downtown Manhattan simplified and opened up the formerly cluttered floor plan. Natural hardwood floors and clean white surfaces serve as a neutral backdrop to a collection of bold pieces of furniture and artwork.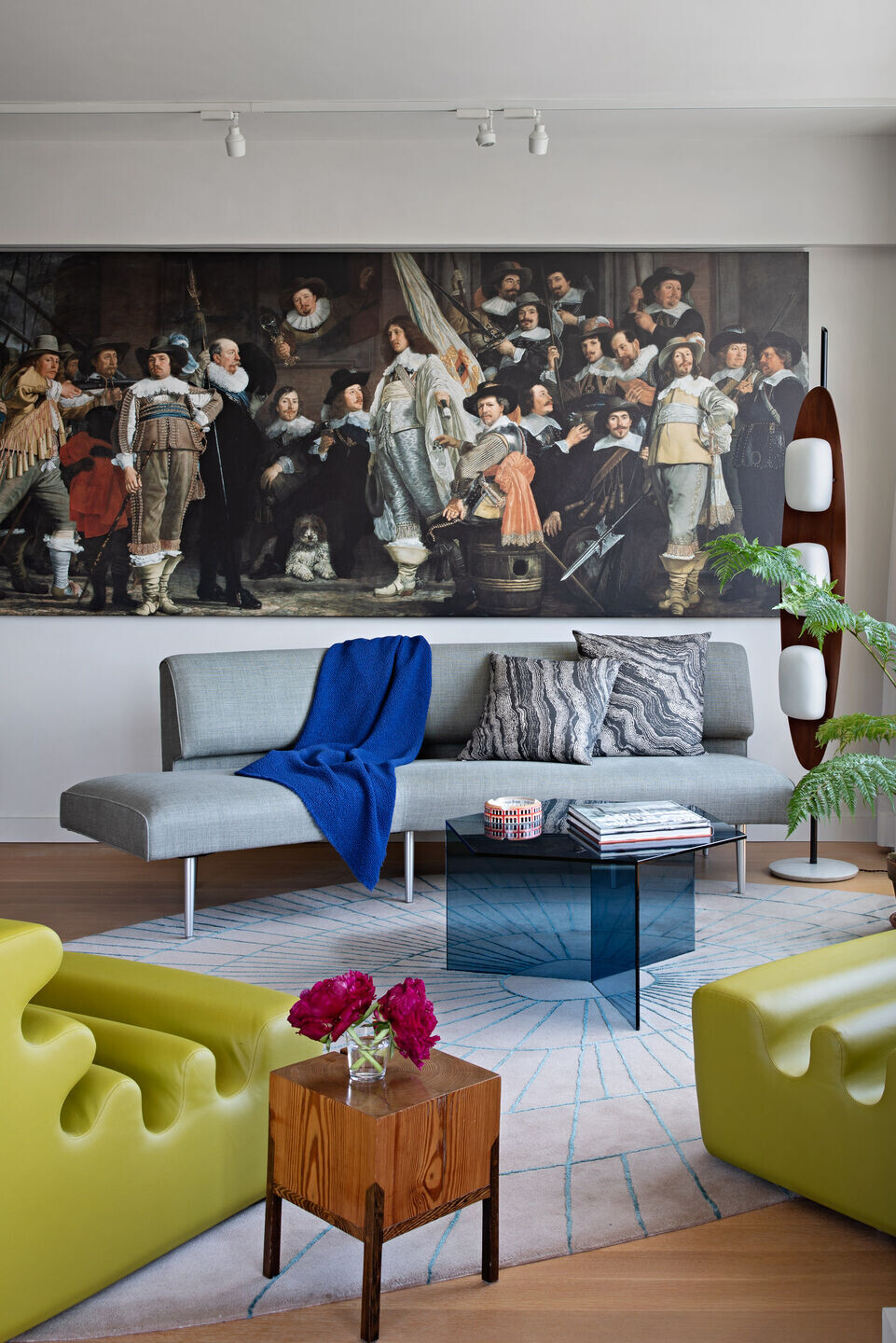 Gorlin's inspiration for the transformation came from Eileen Grey's villa E-1027, a Modernist house that she built in the south of France in 1929. Grey's compact, open interior layout seamlessly melded public and private, and architecture with decoration.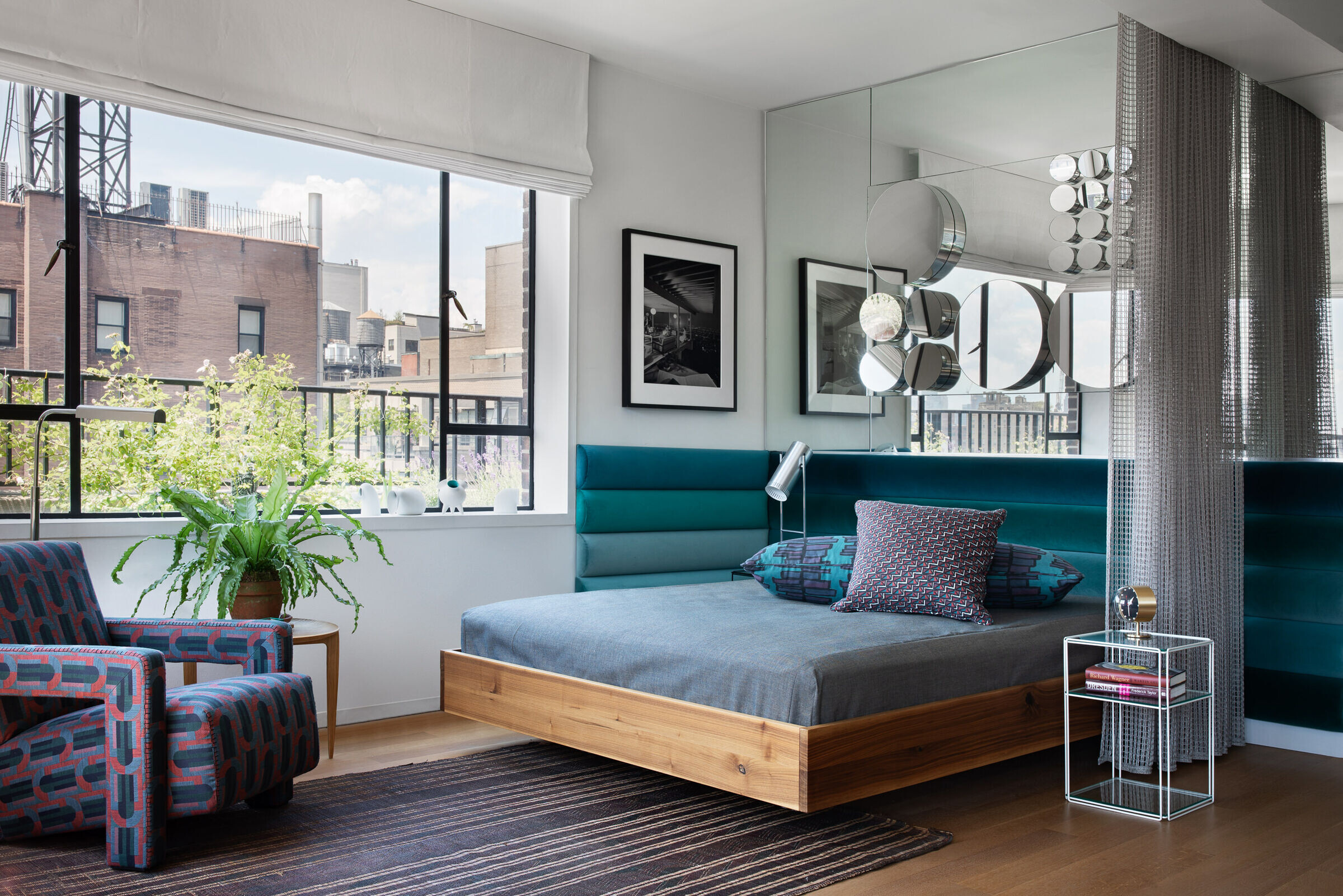 Here, Gorlin collaborated with interior designer Bachman Brown to create one big open lounge space. Dominating the living area is a 17' x 5' mounted digital reproduction of Bartholomeus van der Helst's "Militia District VIII Under the Command of Captain Roelof Bicker," that is part of the permanent collection of the Rijksmuseum in Amsterdam.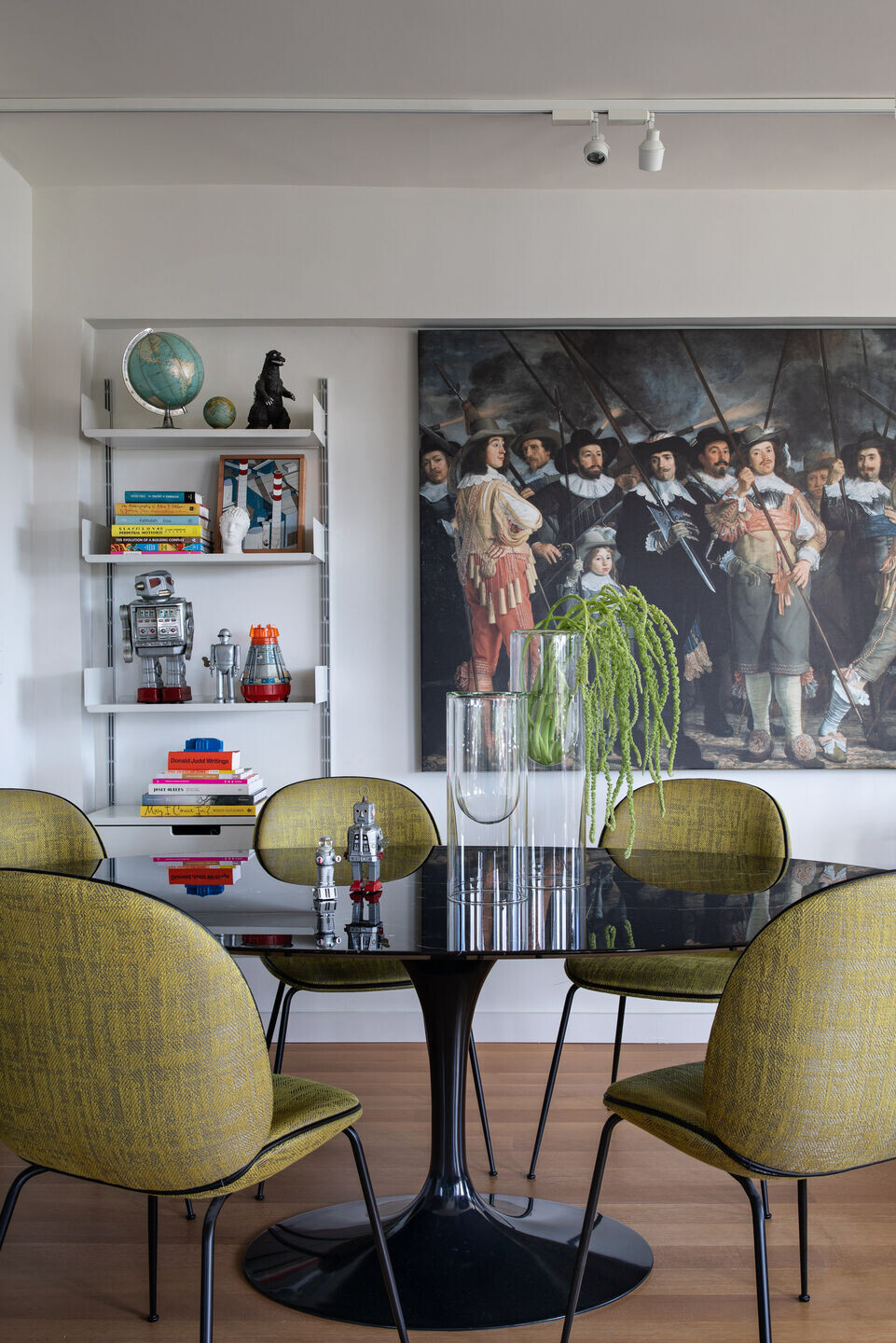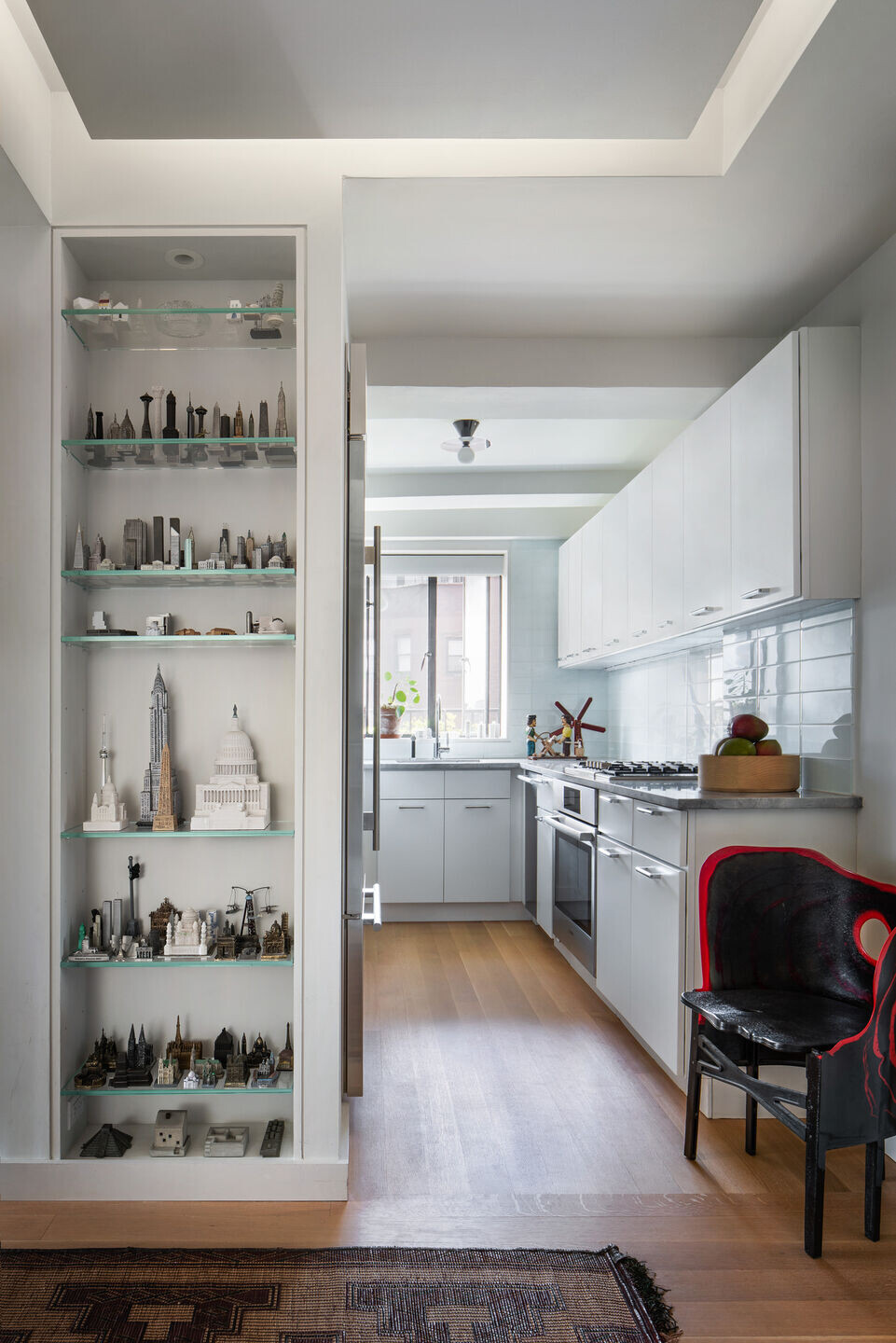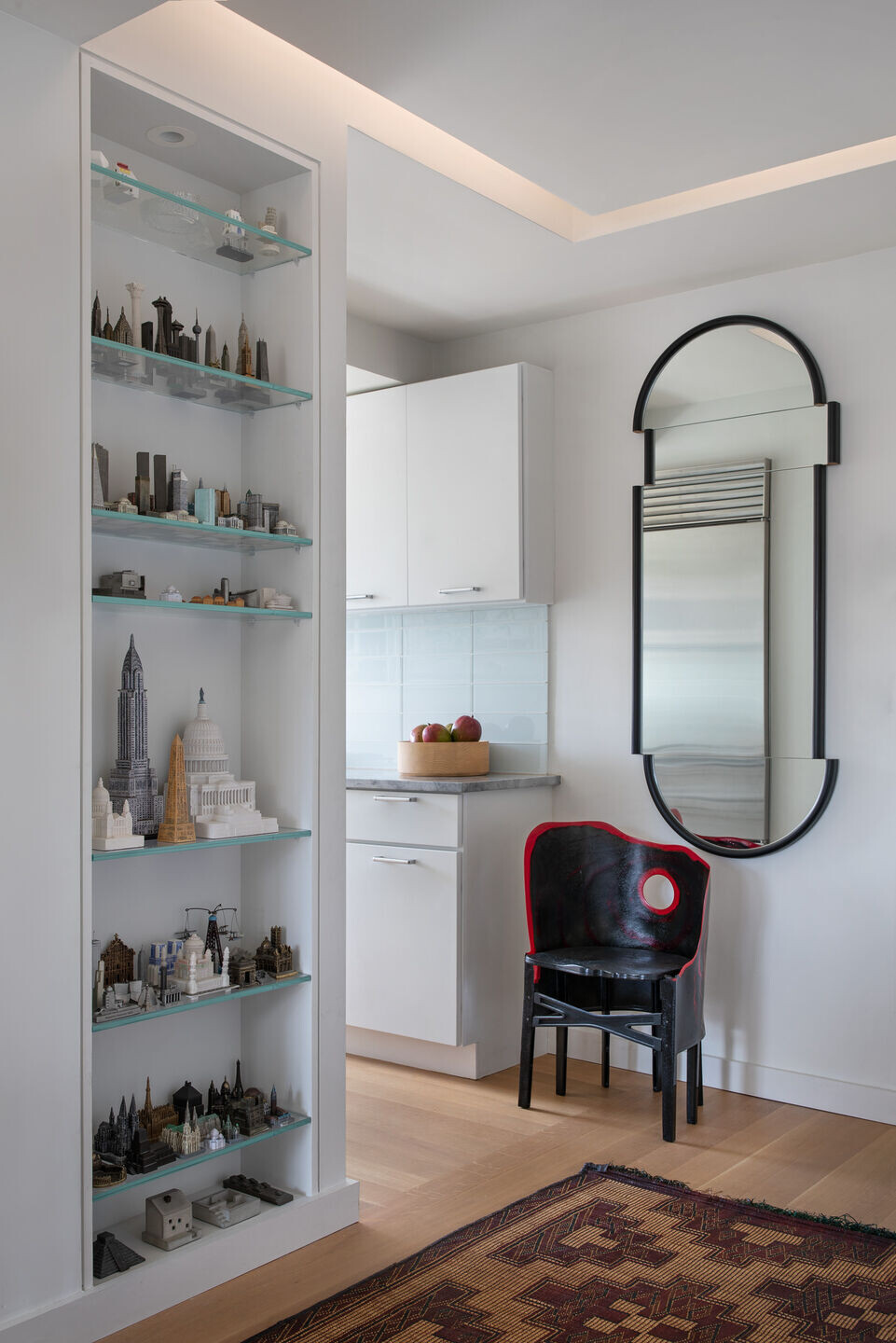 Material Used :
1. Bath and Spa / Three-hole lavatory mixer - Dorn Bracht / Article Number 20710882
2. Washbasin - Duravit / #045460
3. Cooktop - Miele / KM3464G
4. Bath and Spa / Ceiling Mounted Rain Shower - Dorn Bracht / Article Number 28569970
5. Bath and Spa / Wall Valve - Dorn Bracht / Article Number 36310882
6. Bath and Spa / Hand shower set - Dorn Bracht / Article Number 27803892
7. Lighting - Lumenpulse / Lumencove / Color Changning