The house was in disrepair. Cabinetry falling apart, leaking roofs, and a dead possum in the skylight! Initial thoughts were to do a minor upgrade but it quickly became apparent that this Edwardian gem needed a little more love and a complete makeover to create a long-term home for this busy family of five.
Two main design challenges presented themselves; a dark and long thin floorplate and a significant tree to be retained and protected right where you might wish to extend.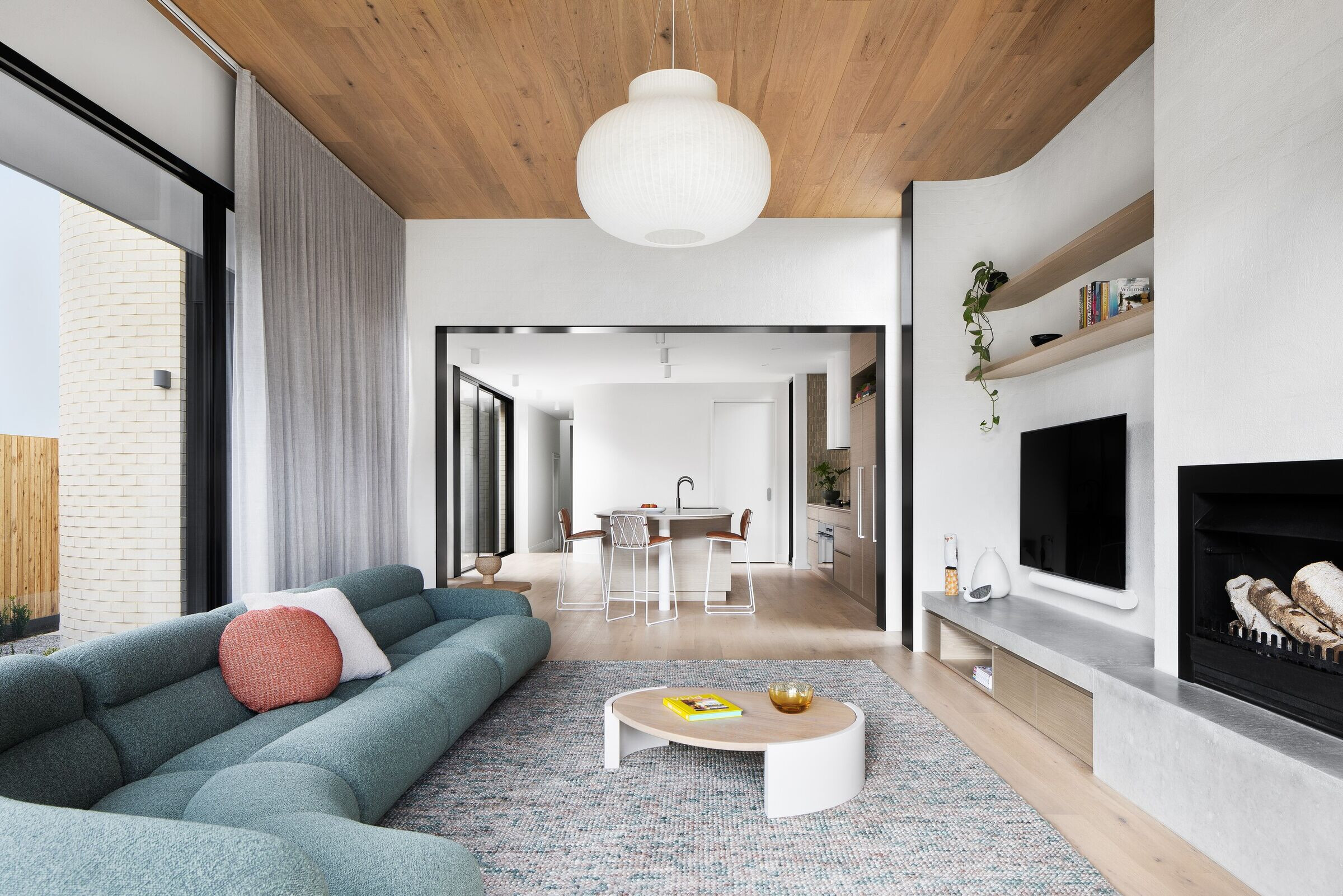 It was important that we maintain the period character of the original house while maintaining a smooth transition to a contemporary addition. Two main elements were introduced to break up the liner plan and bring light deep into the footprint.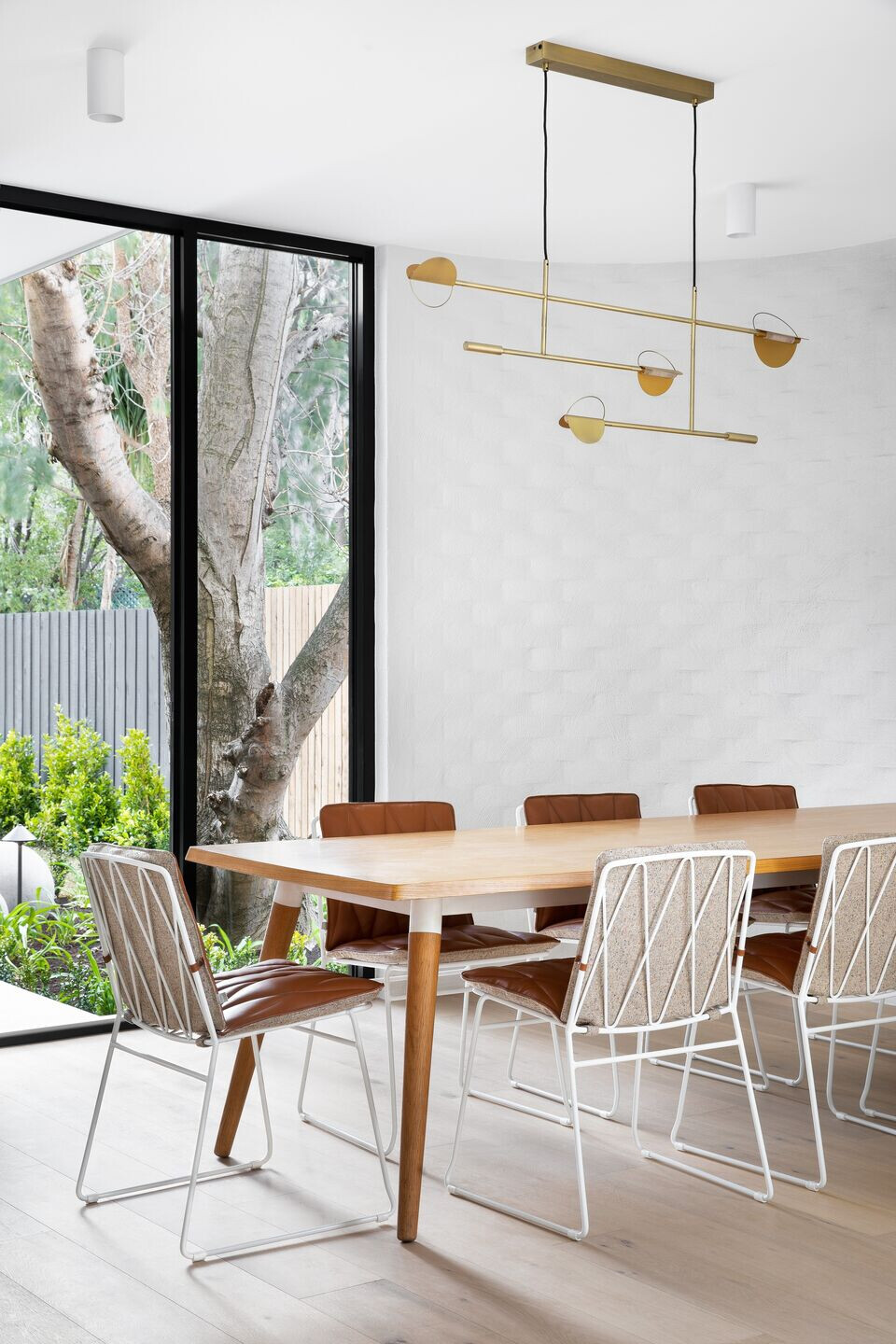 Firstly, a double height stair well was introduced centrally. Soaring vaulted ceilings, and a folding stair provide unexpected light and volume to the narrow Edwardian hallway.Secondly, a north facing, central courtyard was created on the side boundary, allowing the Kitchen and dining areas to be light-filled all year round.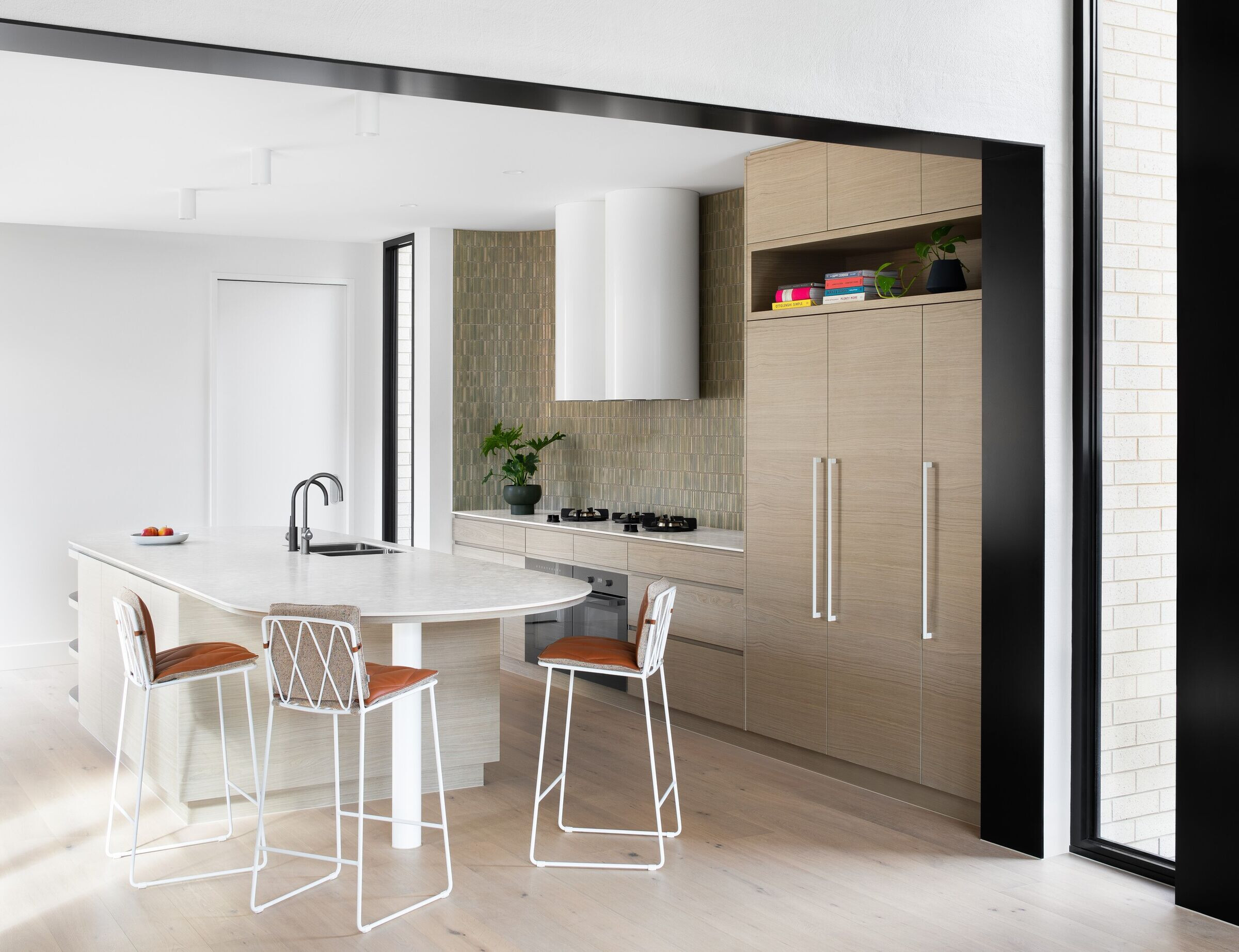 Materials were chosen to tie with period detail and for their durability. Lighter colours and soft folding shapes help deceive the eye as to the narrow lot and restricted spaces. Experience with smaller period homes has taught us how to create space and light in the tightest of homes.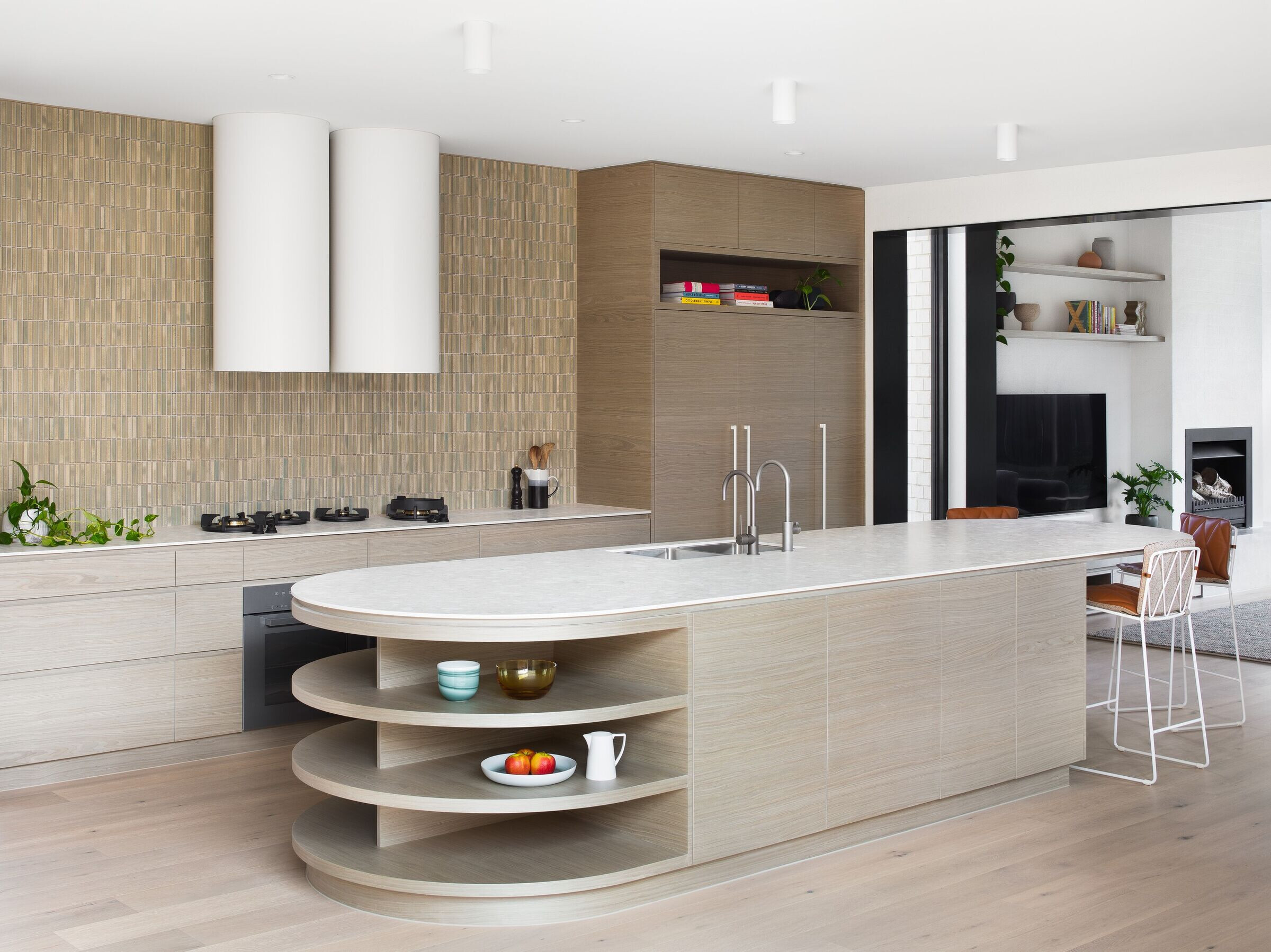 Living spaces are connected and free flowing while remaining distinct and intimate. The family living space hovers above the ground on a concrete plinth to create a lightness and respect for the Golden Ash that sits on the north side of this space. Integrated cabinetry and a minimal palette of materials create a seamless style that is utterly connected to the tree and garden.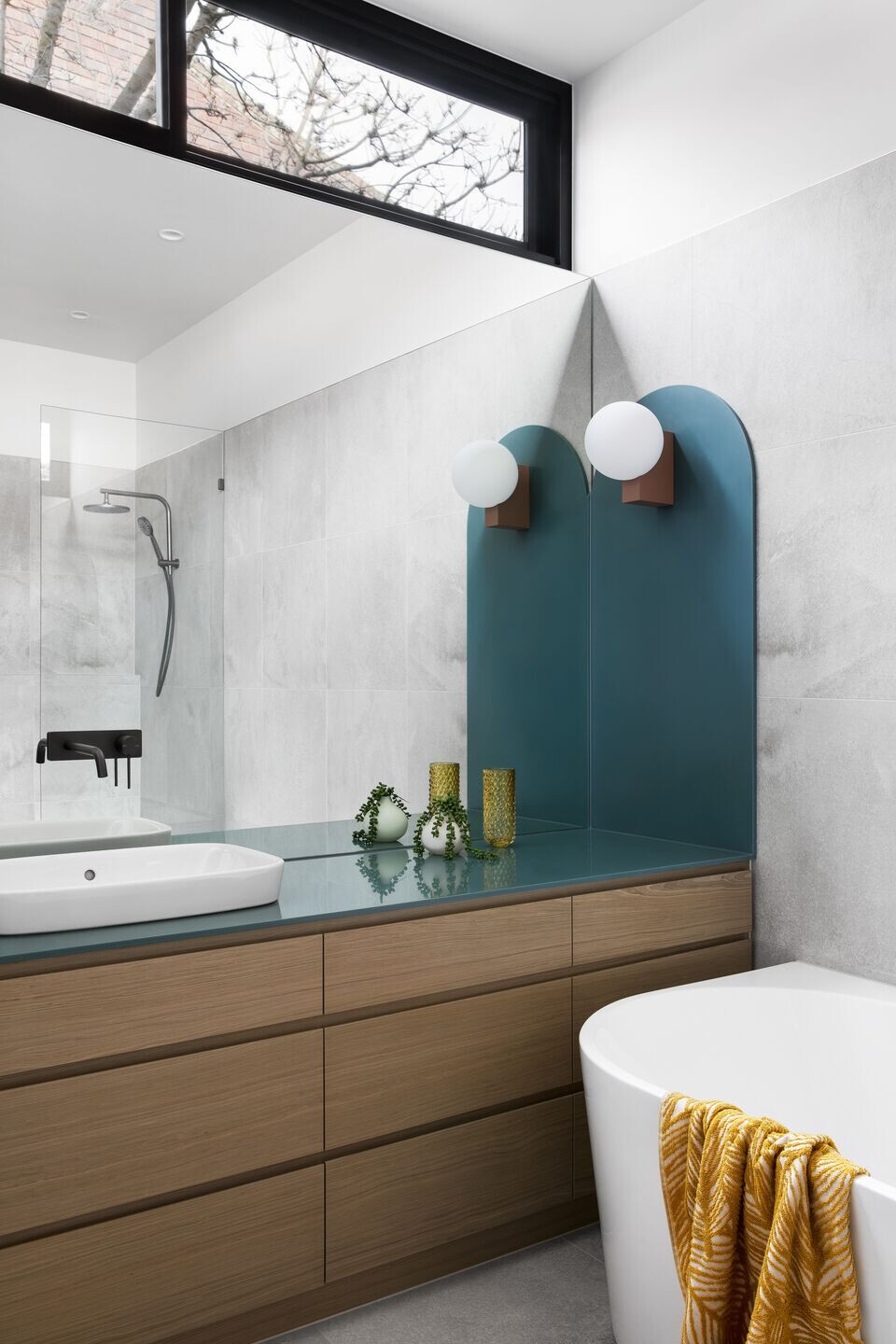 A main bedroom suite, formal sitting room and study are contained in the original house. Three further kids bedrooms, bathroom and kids living space are located on the first floor. Functionality for family living is always a priority with storage spaces maximized, and a plan that provides for a young family but will adapt to their future needs.
Team:
Architects: Bryant Alsop
Photographer: Emily Bartlett