As one of the largest global asset managers, the Apollo team needed to refurbish their existing space so that it would reflect their energetic culture. Working alongside the client's architects, we delivered this progressive and vibrant workplace refurbishment.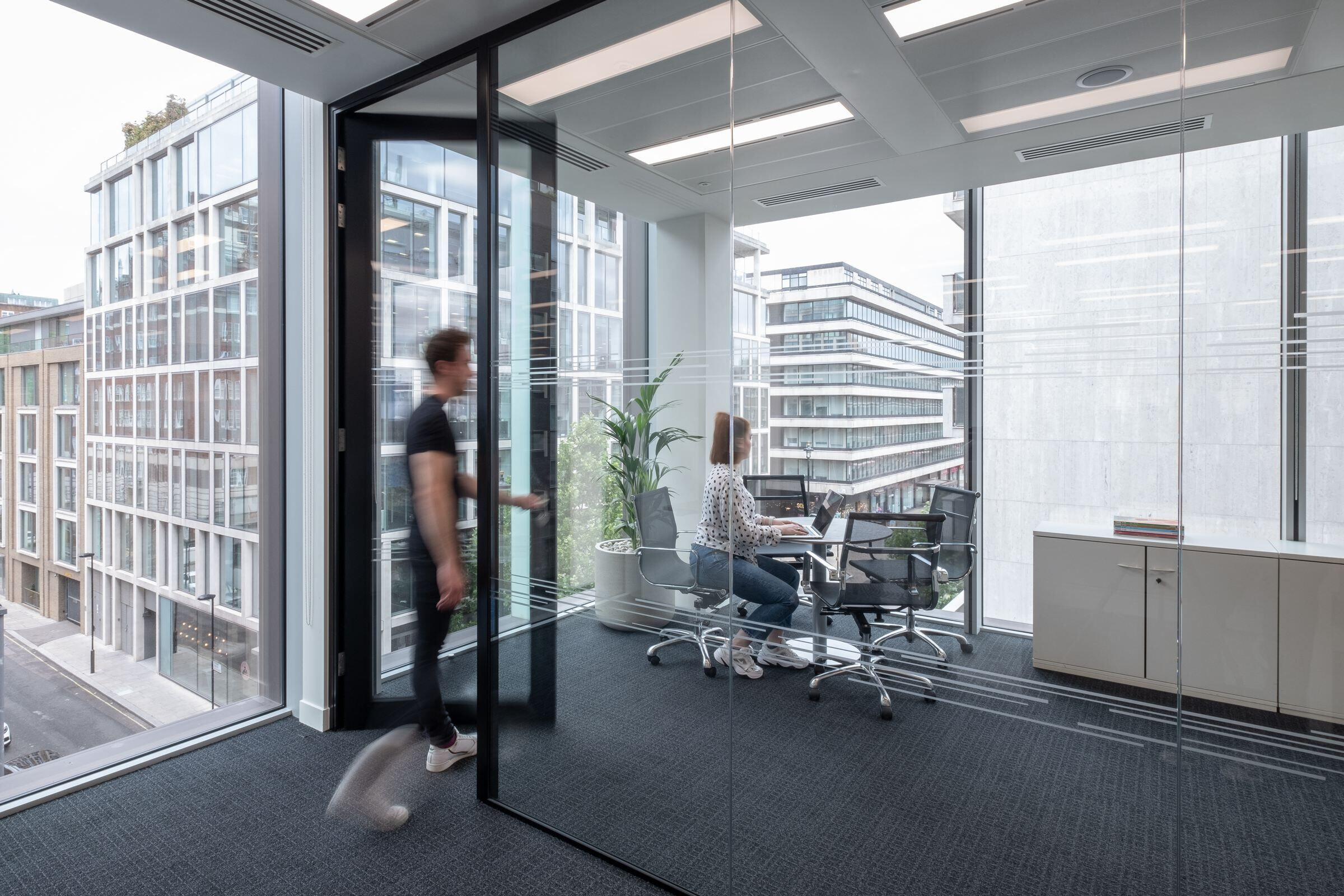 We inherited the project's concept design from the client's designer, 3equals1design, and then carried it through the design and build process, formulating further detailed designs to improve cost efficiency.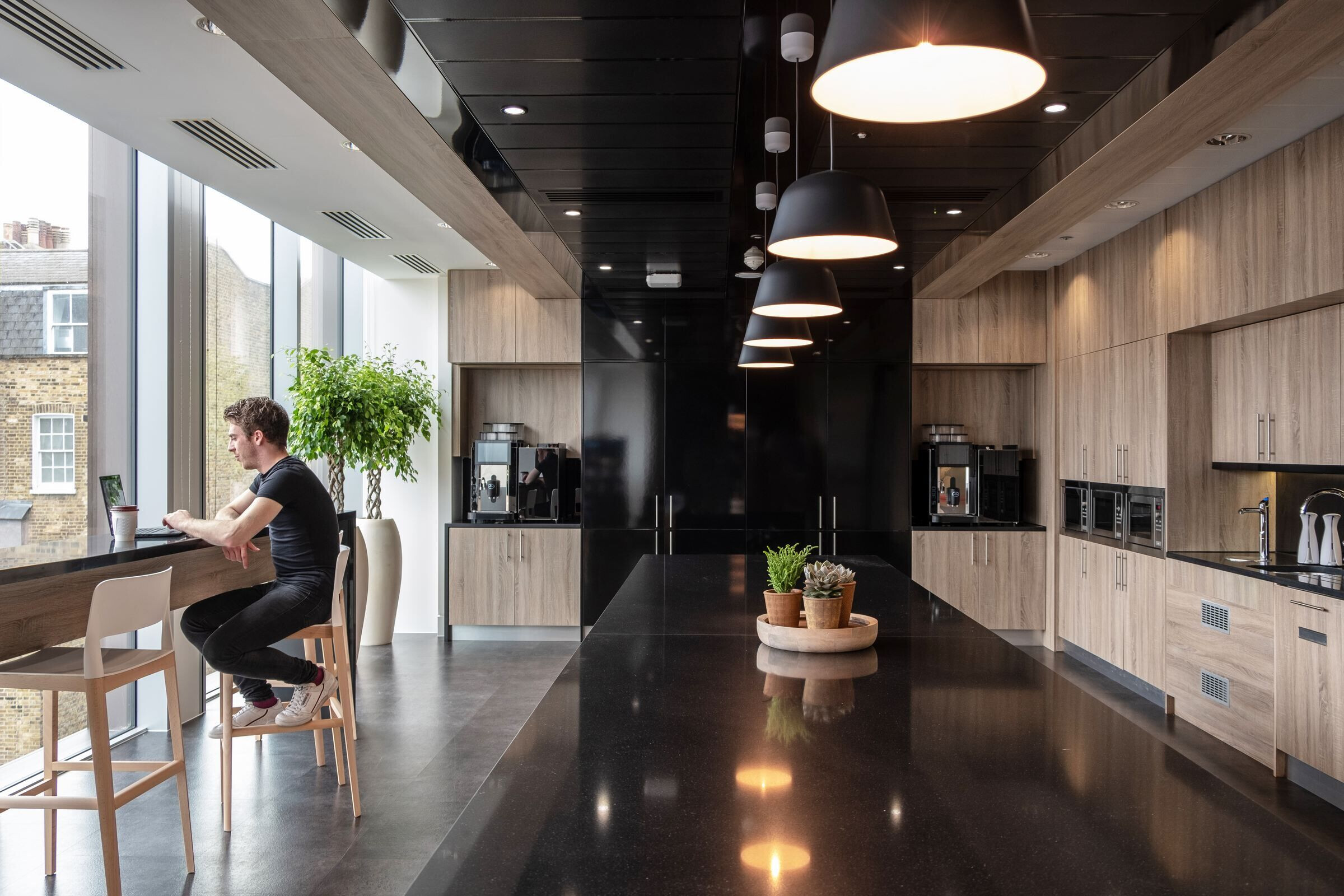 The project scope of works included full refurbishment works as well as mechanical and electrical works throughout to create a more refined aesthetic and a clean and functional space for the Apollo Global team. The space is elegant and sleek in style, combining minimalism and clean lines that come together to create a sophisticated style where staff can feel professional and valued.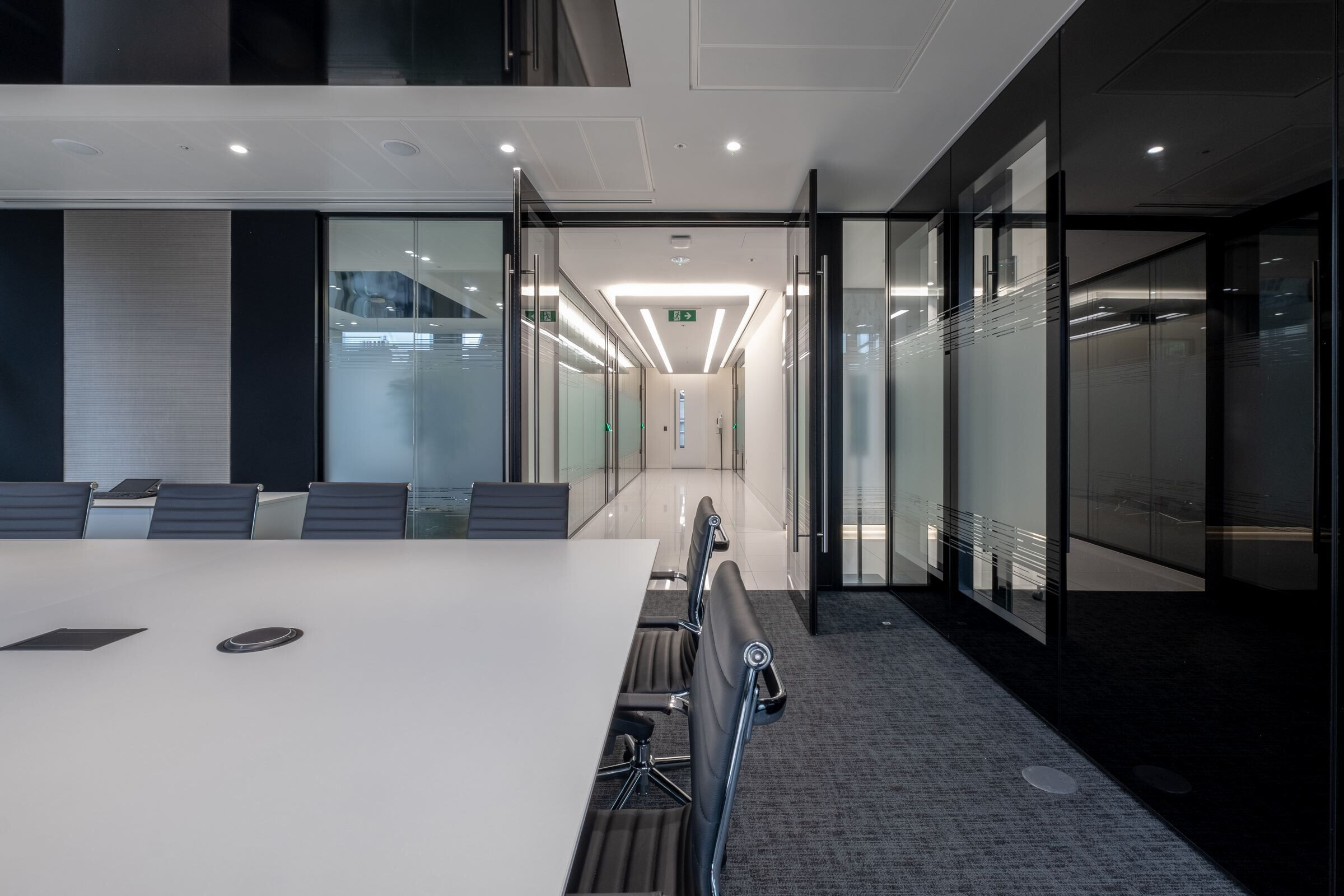 With large areas of dedicated trading desks, the acoustics of the space played an important part in ensuring performance could be optimised, in a noisy trading environment. Spaces in the open plan are defined by sound absorbing ceiling panels which allows the space to remain open but quiet. Meanwhile, each bank of desks features its own planting units with integrated storage, enabling staff to take advantage of the benefits of biophilia which has proven to have a positive impact on productivity.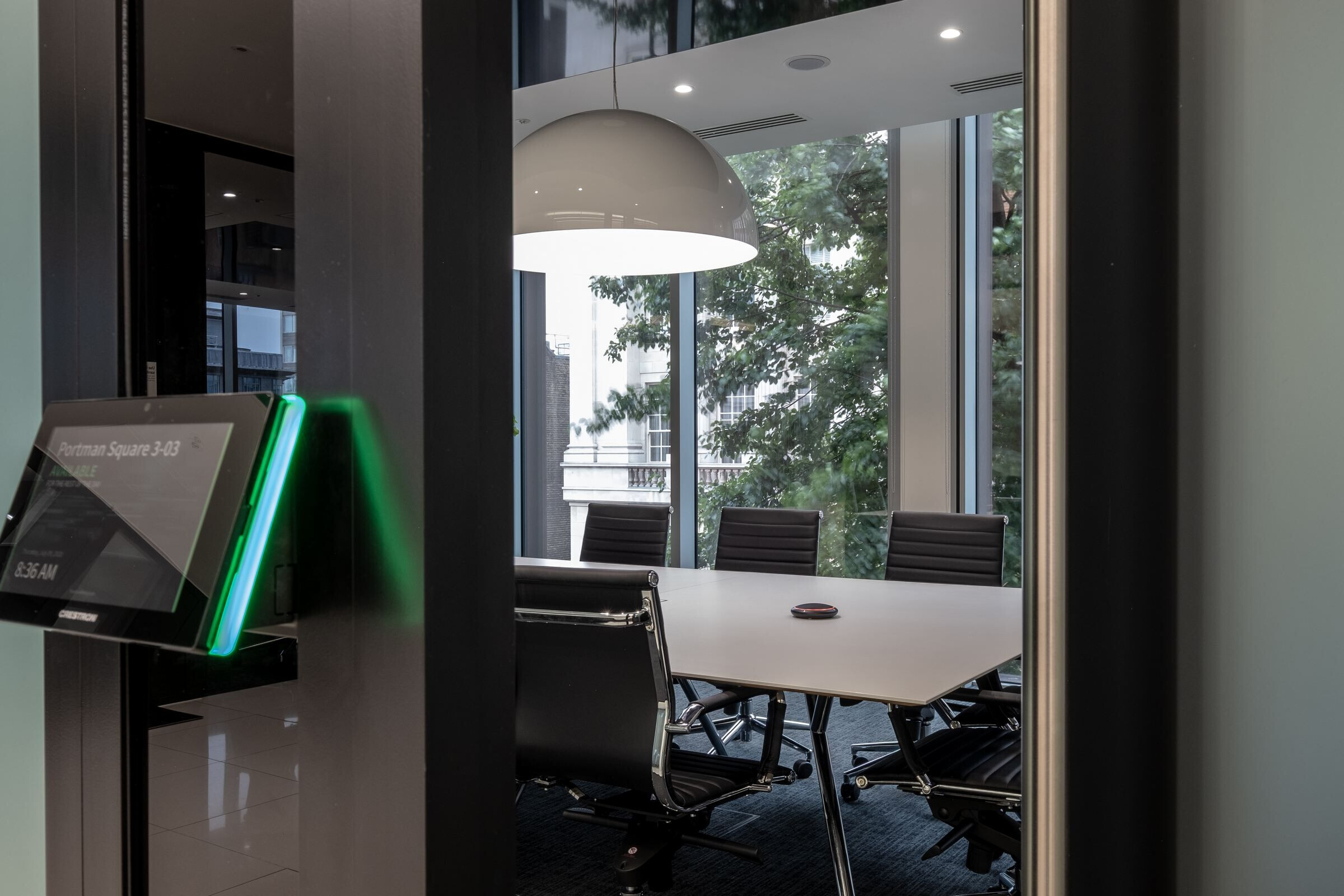 Central to the design is a large open plan kitchen where staff can take a break in a relaxed, family style setting, encouraging interaction between teams on a more social level. The space is light and bright and takes full advantage of the surrounding views, while the open plan bar style seating further facilitates interaction bringing people together and enhancing opportunities for collaboration.