Around the turn of the millennium, Italian architect and lifetime member of the Italian Senate Renzo Piano planned and created the multi-story carpark at Gleisdreieck.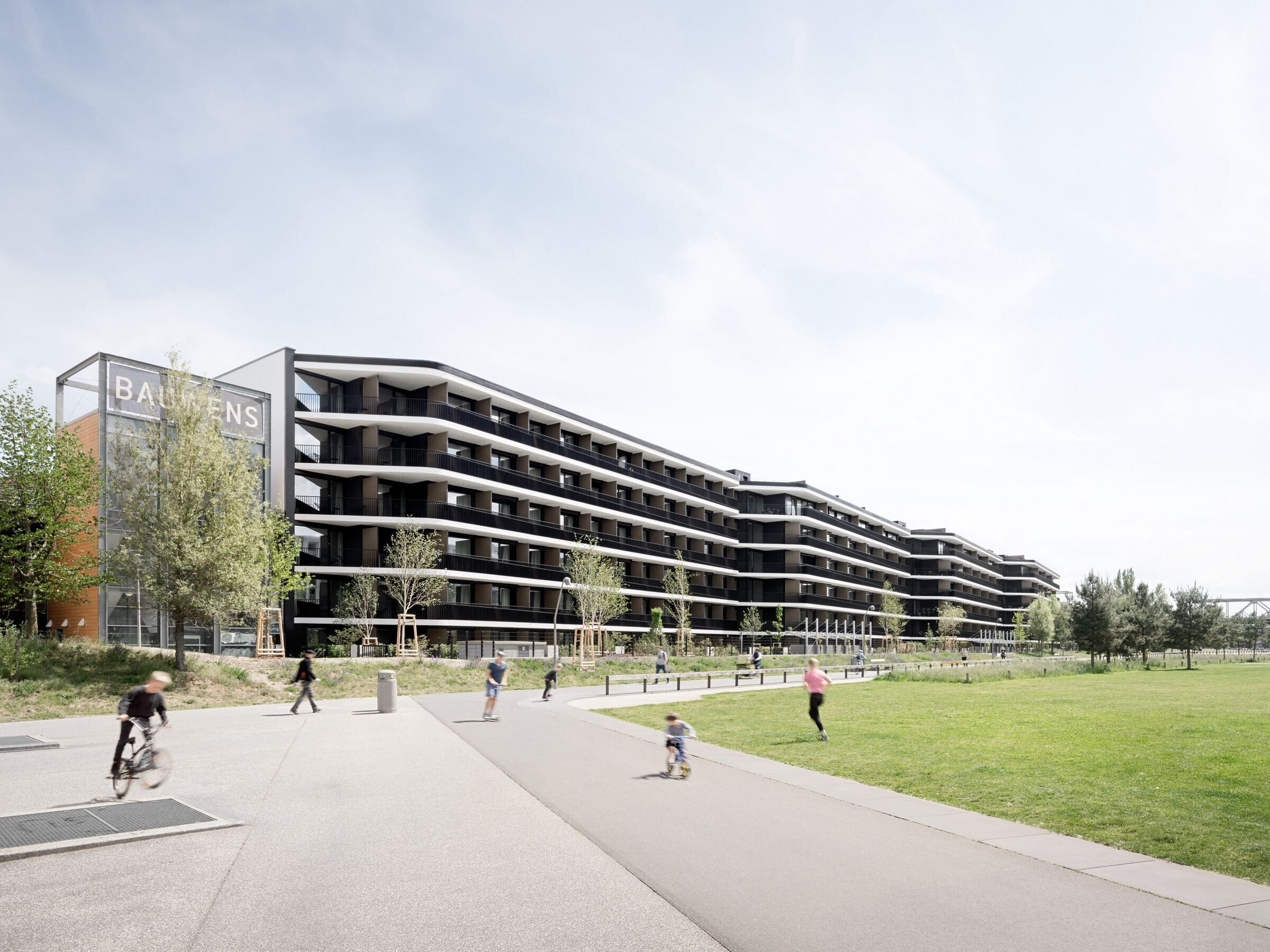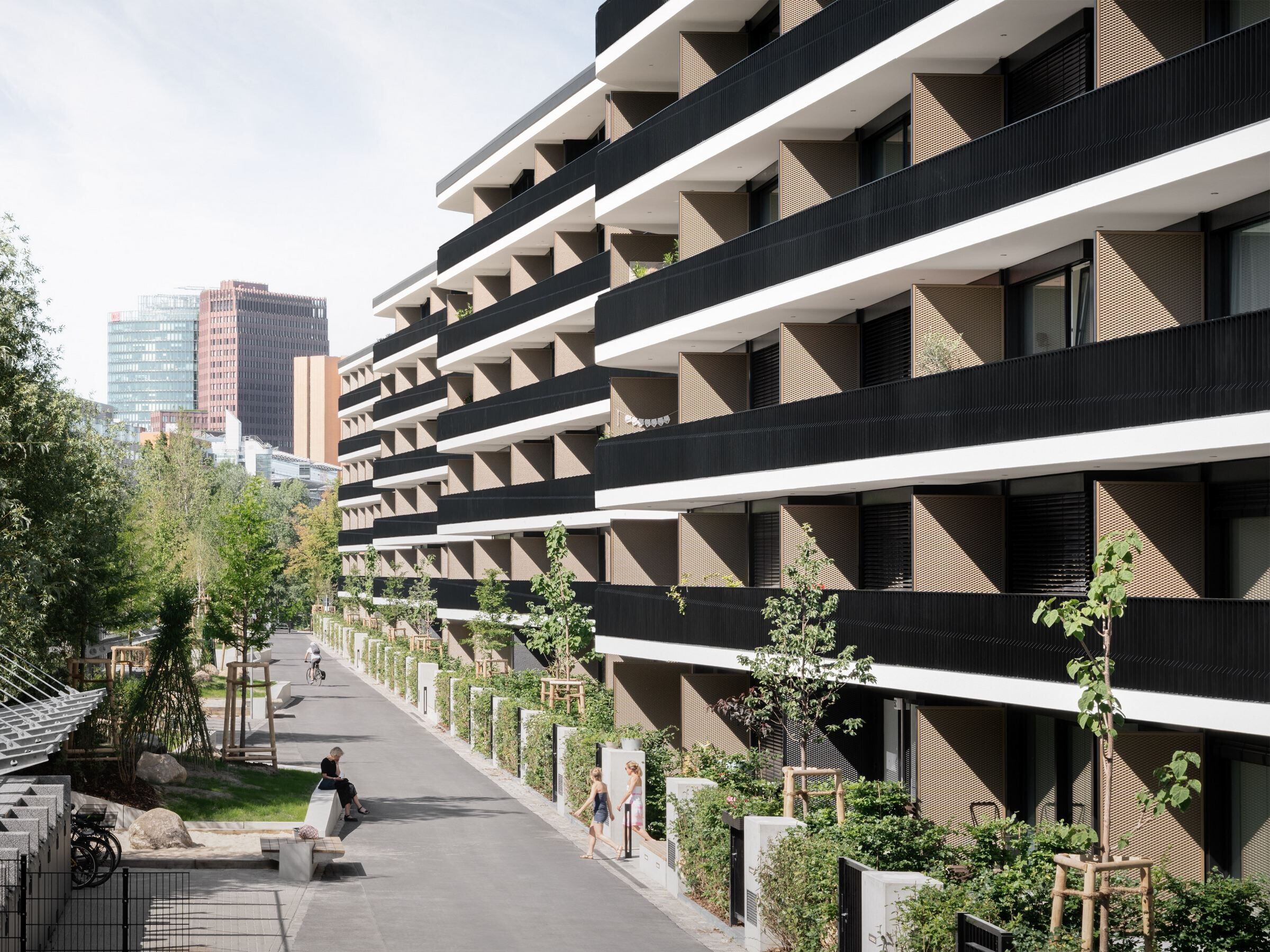 The result was additional parking space for the traffic expected to flow into Potsdamer Platz; however, it soon transpired that the building was never fully utilized. It was taking up space that was otherwise urgently needed. What was to be done?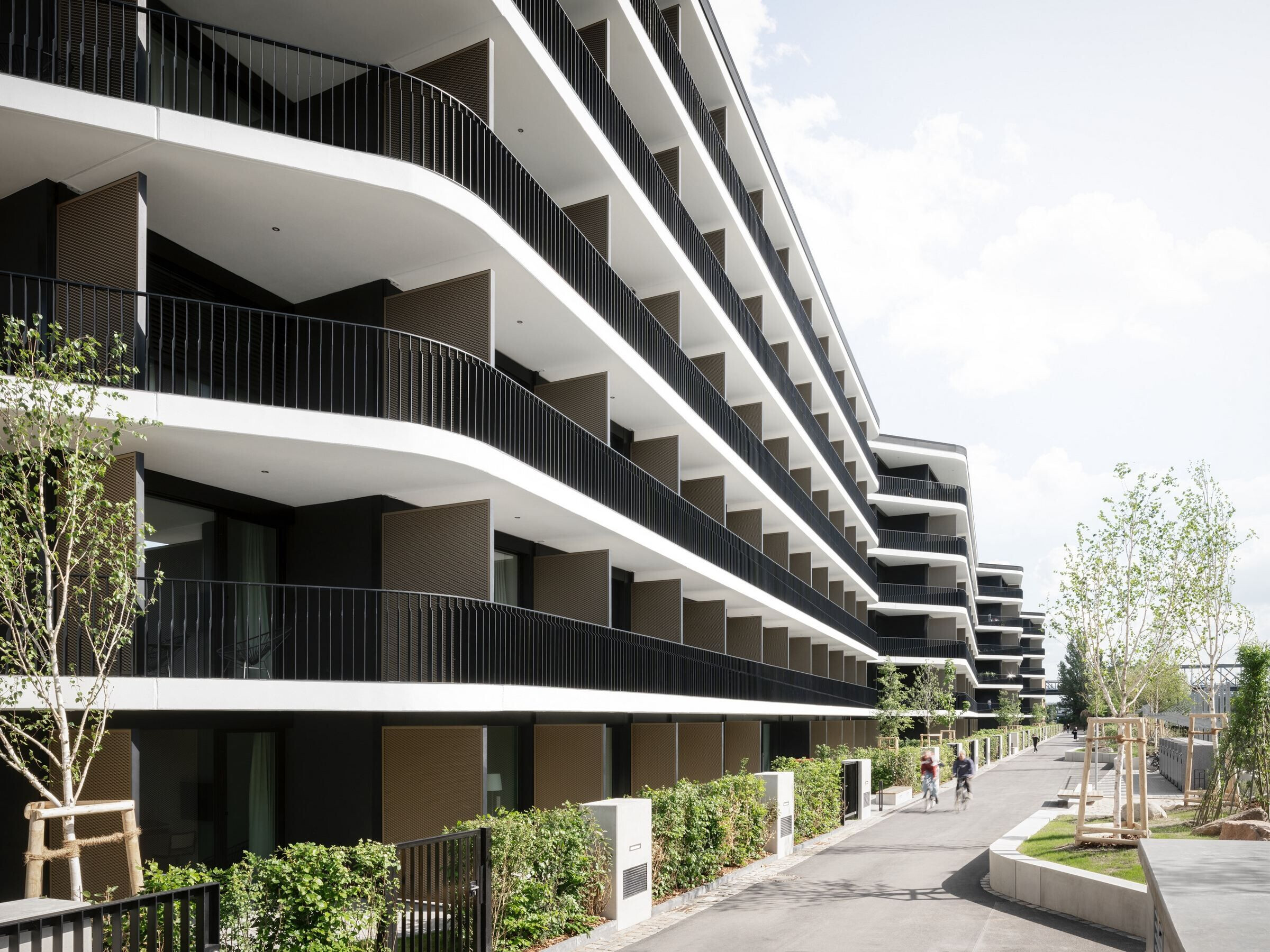 KSP Engel stripped down half of the carpark along the tracks of Subway Line 2 and converted it into housing: The buildings at the head and foot of Piano's structure – two striking, barrel-shaped blocks – were preserved, and between them KSP Engel created a 185-meter-long structure consisting of four six-story housing blocks boasting a curved design that makes them individually discernable.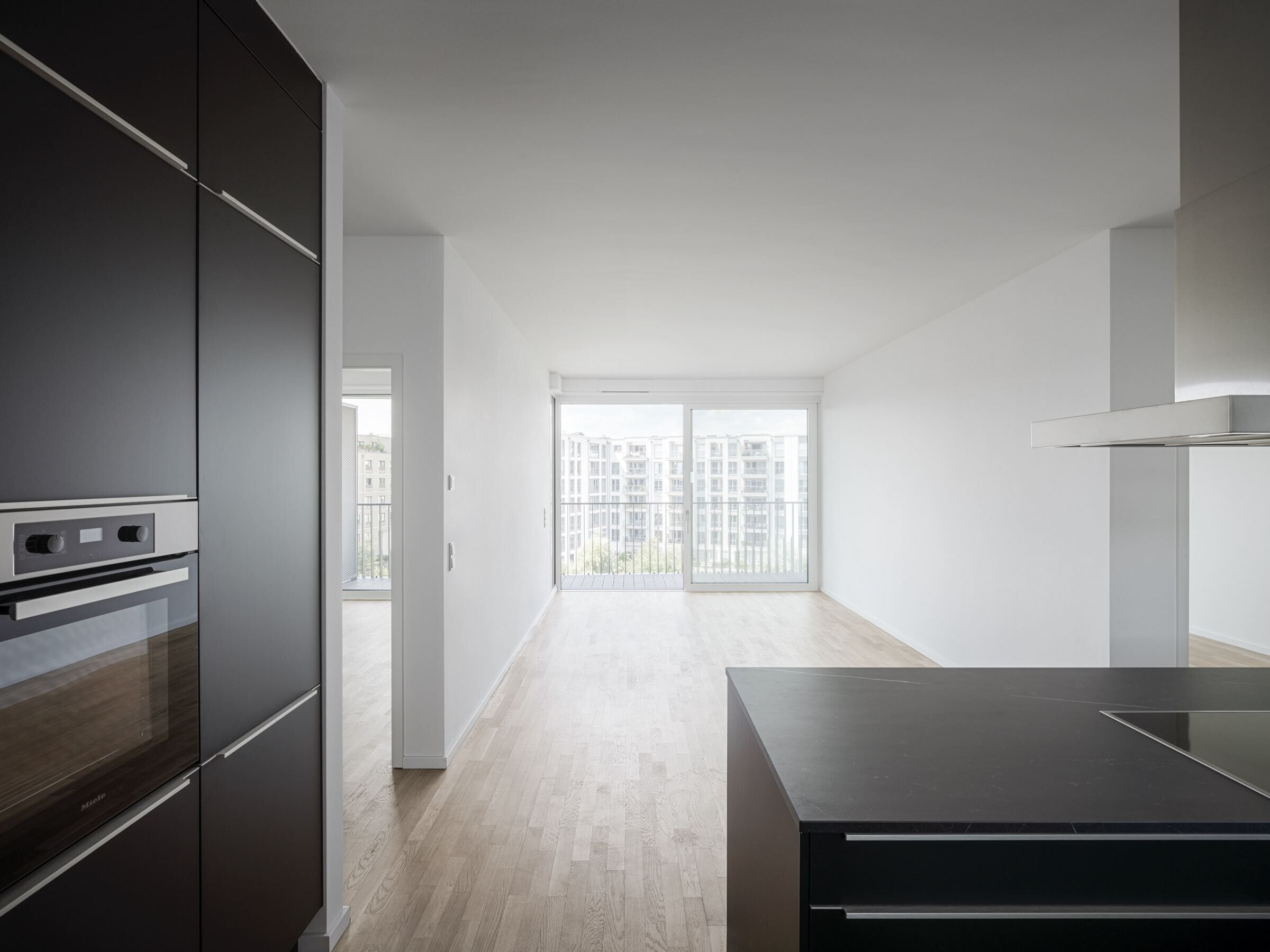 The balconies are slanted so that they face the sun and the green space of the Gleispark, with the result being quiet, light-flooded inner courtyards at the rear with vertically greened fire- and noise-insulating walls. These spaces are for communal use and shield the apartments from external influences – little oases in Berlin's Mitte district.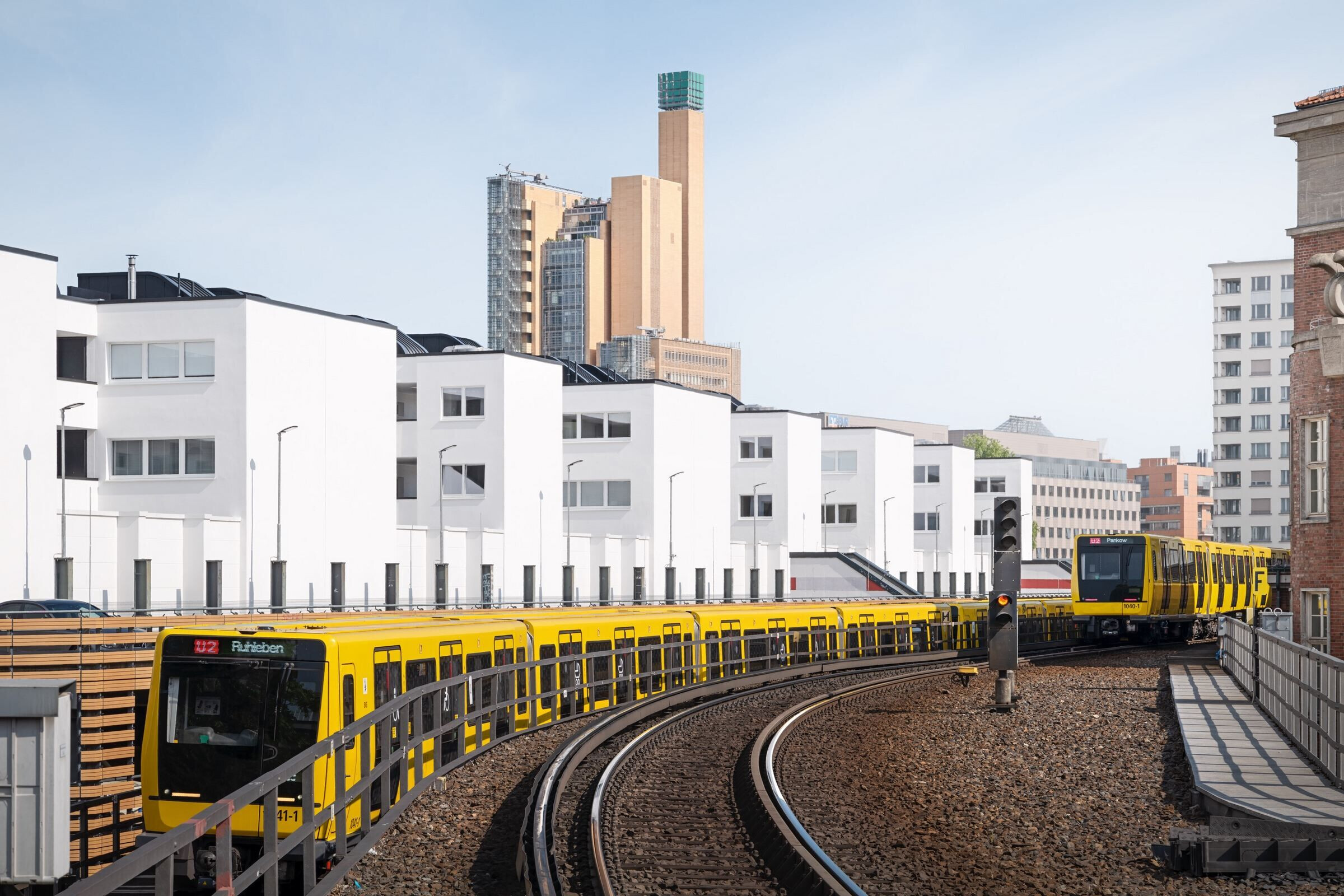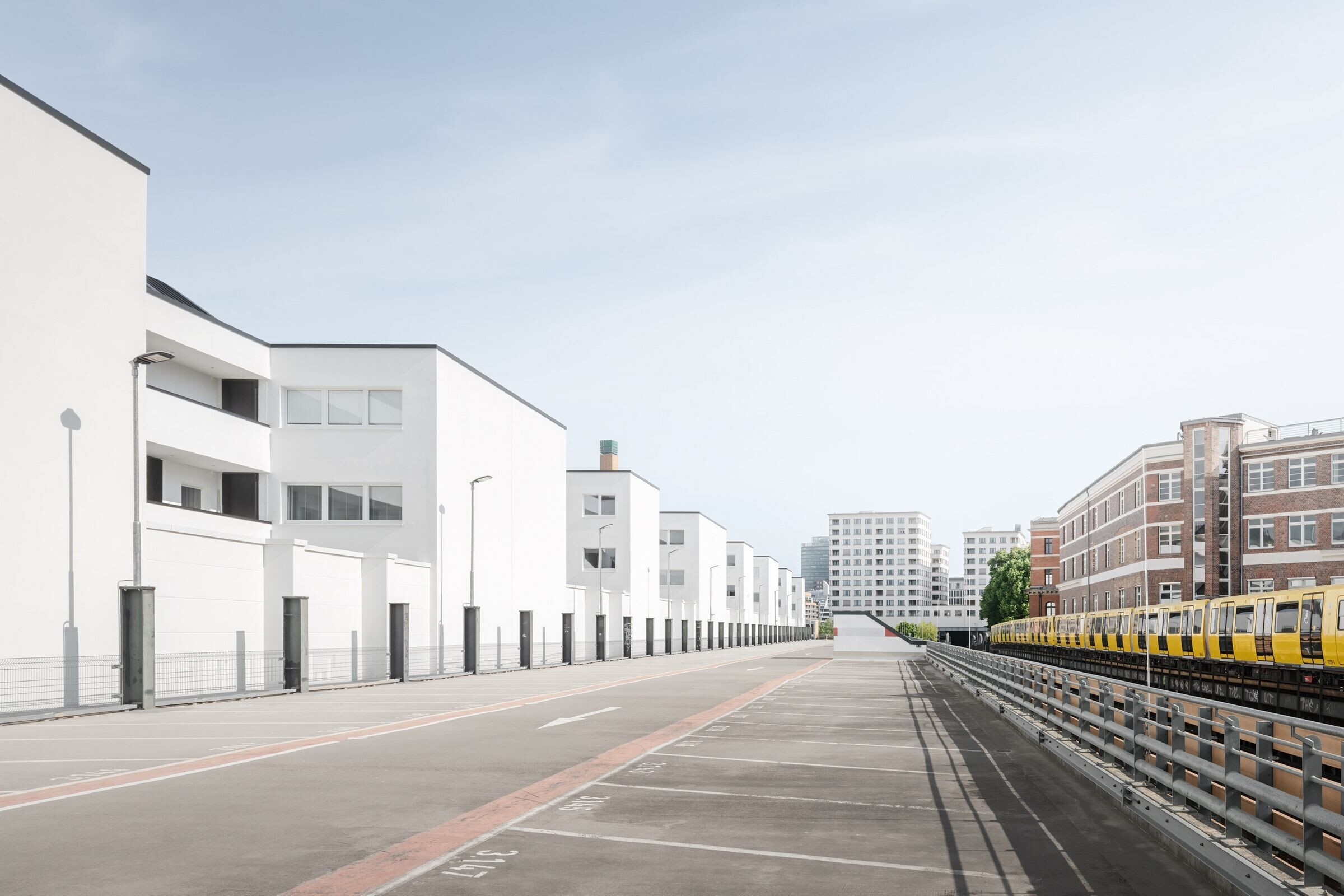 The apartments in the former carpark vary in size, but they all have one thing in common: a terrace or a striking, curved balcony. The very bottom and the very top are particularly homely: The ground floor boasts family-friendly maisonettes with gardens, while the exclusive penthouses on the fifth floor have access to a large, greened roof terrace – with a spectacular view over the Gleispark.