Envisioned as a home for the hotel owners' ever-expanding collection of singularly unique and profoundly exquisite glass art, the design of this distinctive 114-room boutique property connects hotel guests both conceptually and physically to the collection Working closely with the owners, the design focuses on creating an activated and highly- experiential guest journey from the moment you enter the historic building until you reach your room.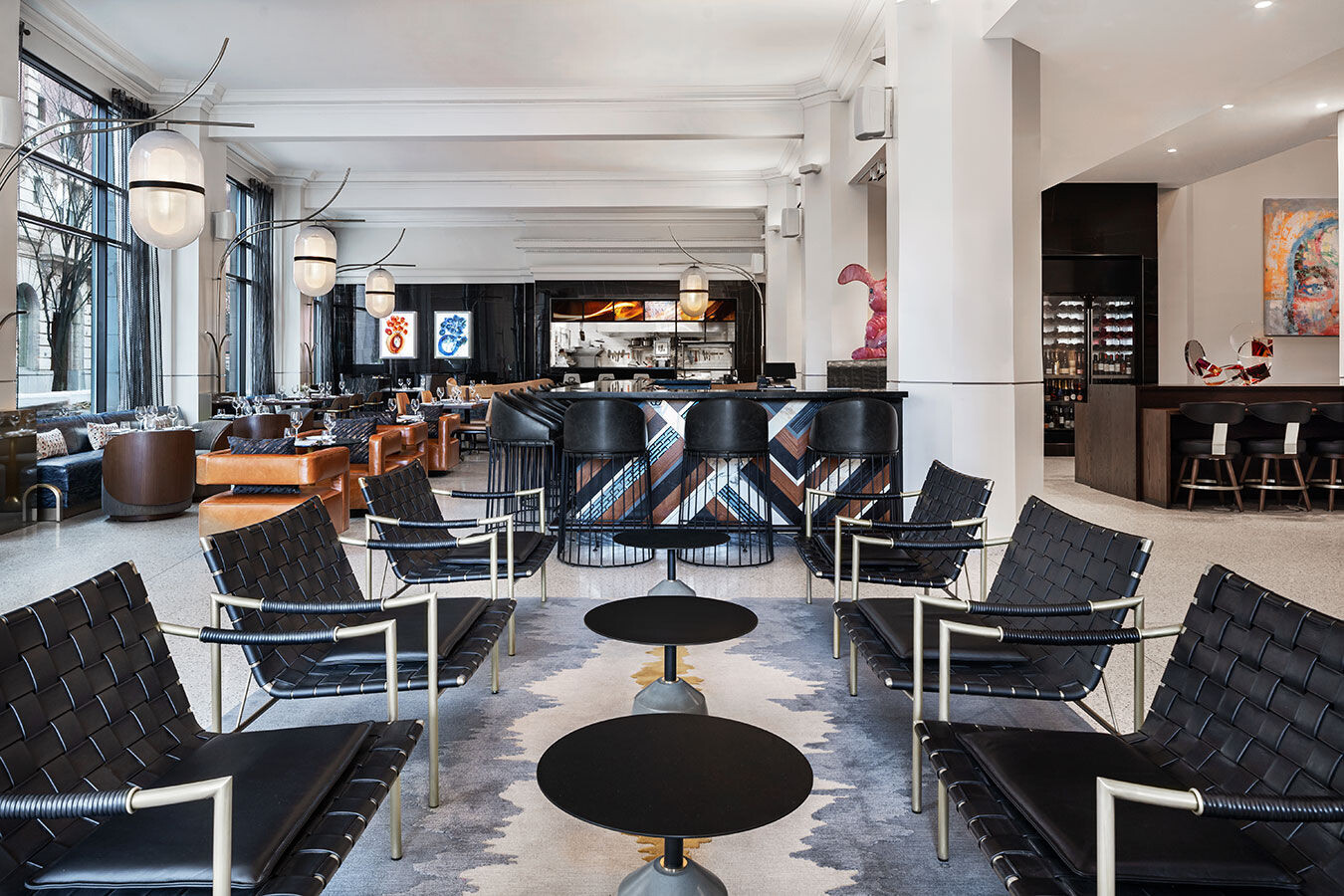 As the design concept states, "When you walk into the Glass Light Hotel & Gallery, Autograph Collection you will experience a brilliant, yet enchanting journey; allowing you to see life in a new light. One breath will inspire you to evoke a celebration of life's possibilities in a way that you could never imagine. Each day at the hotel will be a unique experience. Needless to say, it will not be your "typical" kind of day. The journey will be uniquely curated through glass art and its creation. As each individual experiences art in an intimate way, they will cultivate their own journey here at the Glass Light Hotel & Gallery."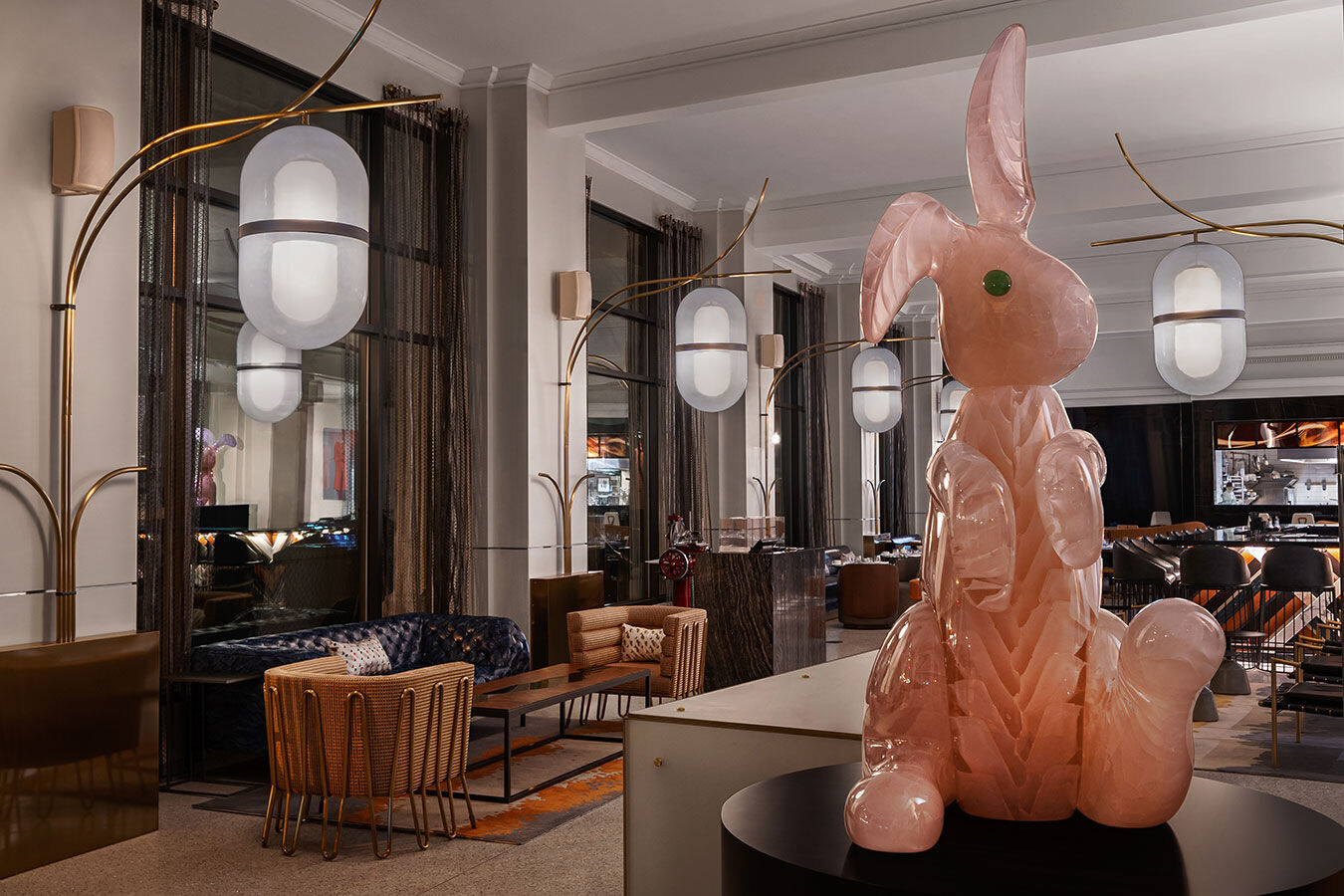 To bring this concept to life, the process of glassmaking, incorporating the elements of sand, fire, and air, is played out in curated, whimsical details in the hotel's spaces; guestrooms are specifically envisioned as a play on the glassblower's studio. Rooms offer an open concept so guests can easily work, relax, or create in the space. Art is inspired by the color chips used for glassblowing. In the public spaces, the glass art takes center stage; a marriage of wood and glass details further nod to the glassmaking process, while iconic commissioned and one-of-a-kind pieces from Chihuly, Peter Bremers, Stephen Powell, Lino Tagliapietra, and others—all from the owners' personal collection—serve as a catalyst for larger conversations surrounding the artistry, inherent authenticity, and actual creation of glass. The showstoppers? Two custom, life- size glass bunnies by Bremers—one greeting guests at reception and another draped across the bar—casted and molded in Bremers' studio in the Netherlands specifically for this hotel. The bunnies are a sweet nod to the owners, whose grandchildren call her Bunny.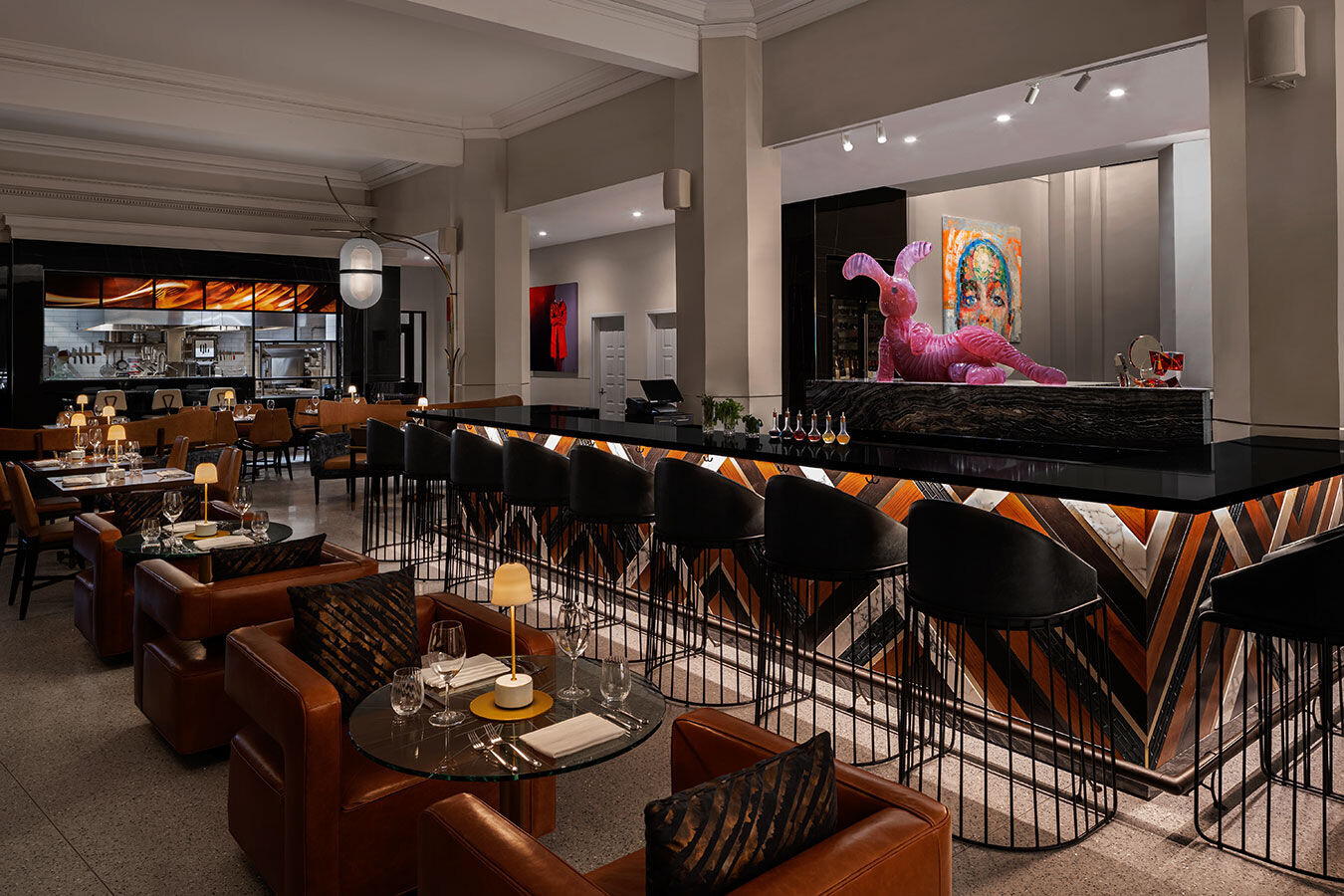 Originally constructed in 1912 as the headquarters building for the F.S. Royster fertilizer company, the 14-story classical-revival building home to this special property was predominantly used as an office building until its reimagining as a boutique hotel. Much of the building's original architectural detail was uncovered during the renovation, giving the property an extraordinary harmony of old and new.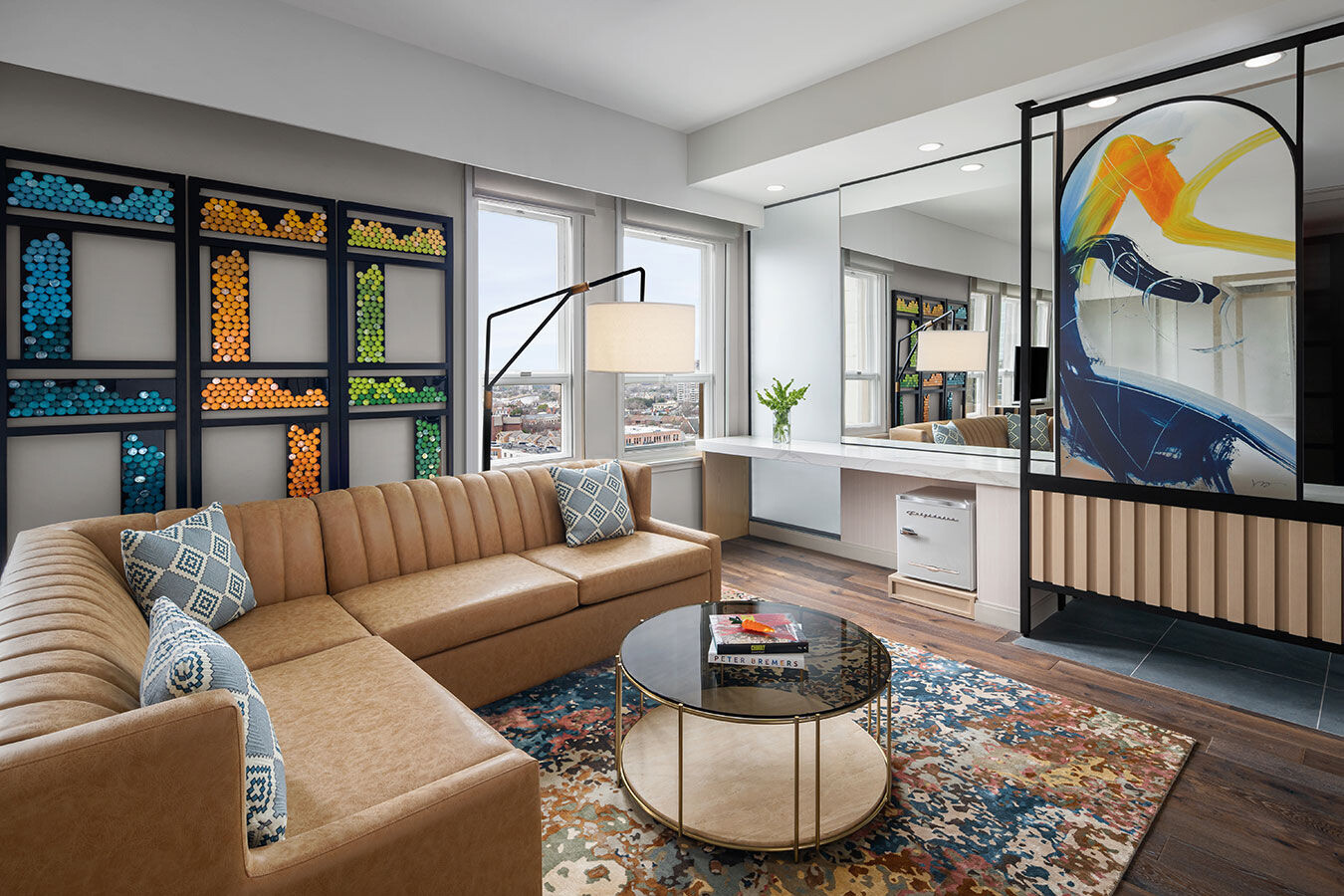 The biggest design challenge? Maintaining the building's historical integrity & revealing its hidden beauty. During demolition we unearthed unique details that were previously covered up. It was important to our team that we honor those elements and showcase them in a beautiful way. Working with existing conditions is always challenging, but as we discovered these hidden details, we were able to showcase those beautiful elements (original arcs, original brass door knobs and mail box, beautiful crown moldings – among many other items) and give them a new life.
Material Used:
1. Flooring: Ceramic Technics
2. Interior lighting: Lusiv Lighting
3. Interior furniture: Telos
4. Wallcovering: Wolf Gordon