Museums evoke in people a sense of knowledge, encounters with works that have something to say within themselves, the narration of a fable, an emotional state or perhaps a cause caused by an experience in a moment of time and space.
Gërmia Museum of Contemporary Art was designed under the ideas of preserving the integrity of the building.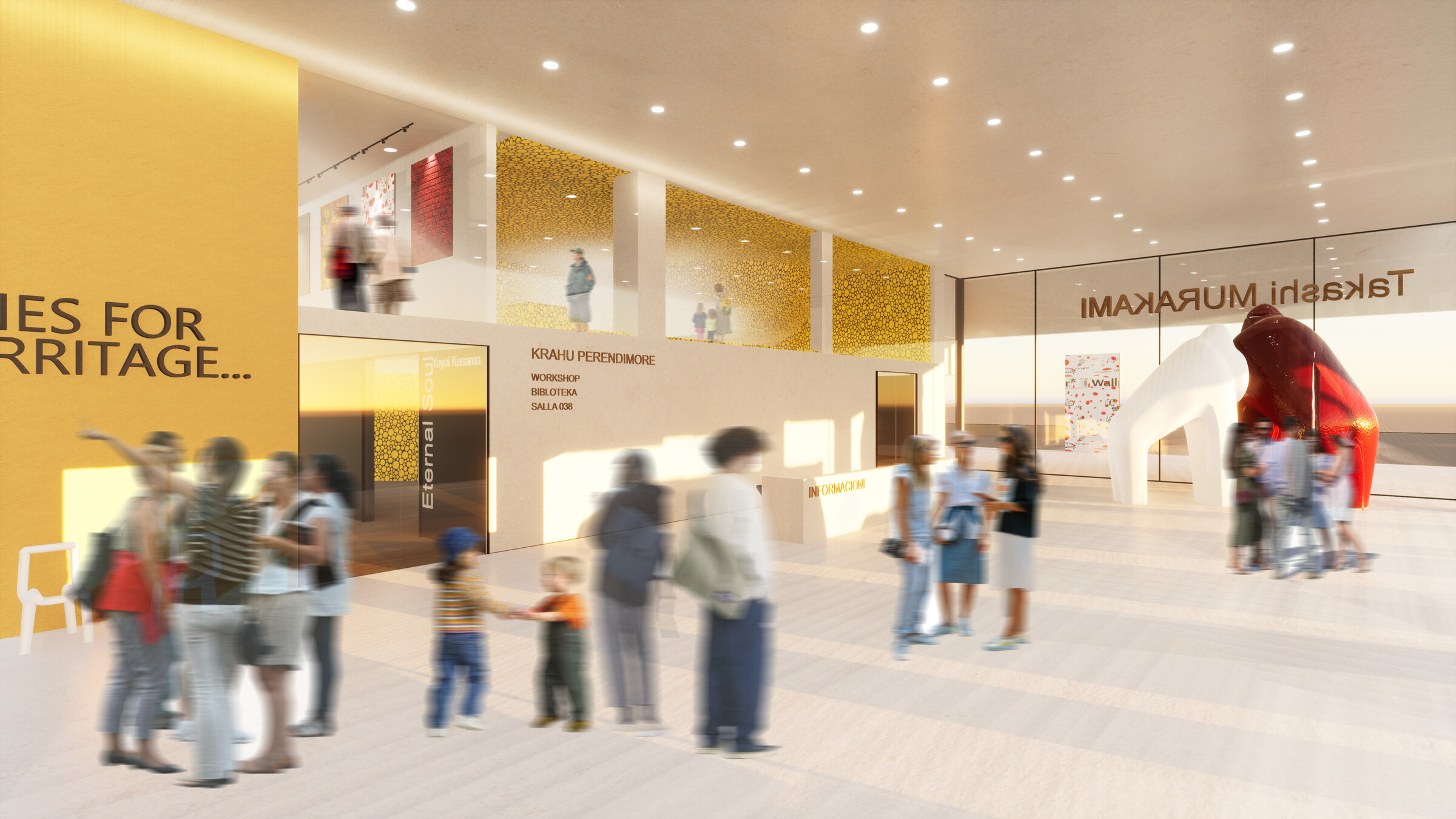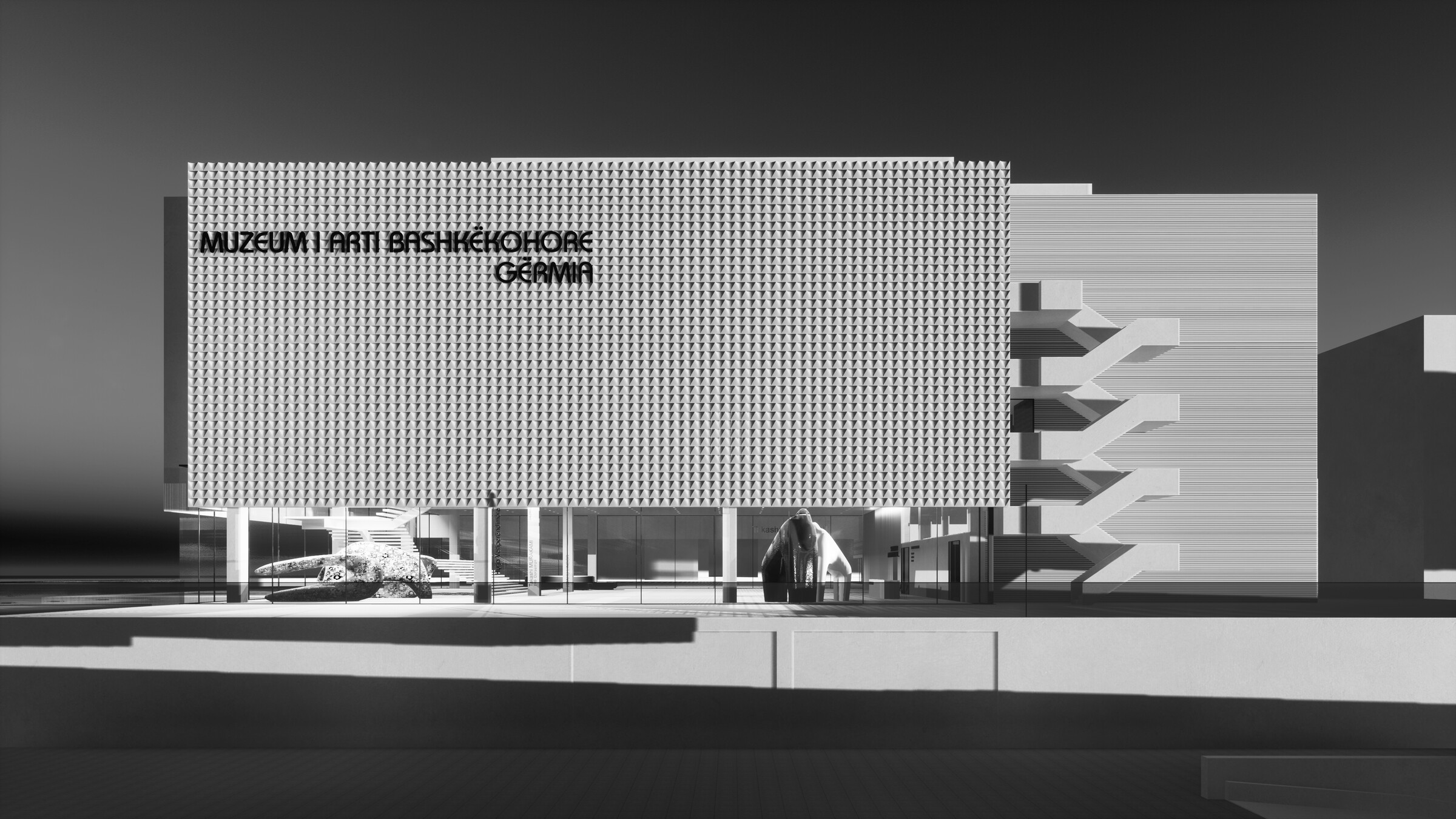 The original building belongs to the 70s, with straight lines, cubic shapes, curtain wall which was characteristic for the time when it was built and above all the building has important content in the identity of the city.
Prishtina the city in transition, the city of war and peace, the city that was occupied but not surrendered, the city that was built but never planned.
This architectural adaptation is a reflection on need, desire and hope.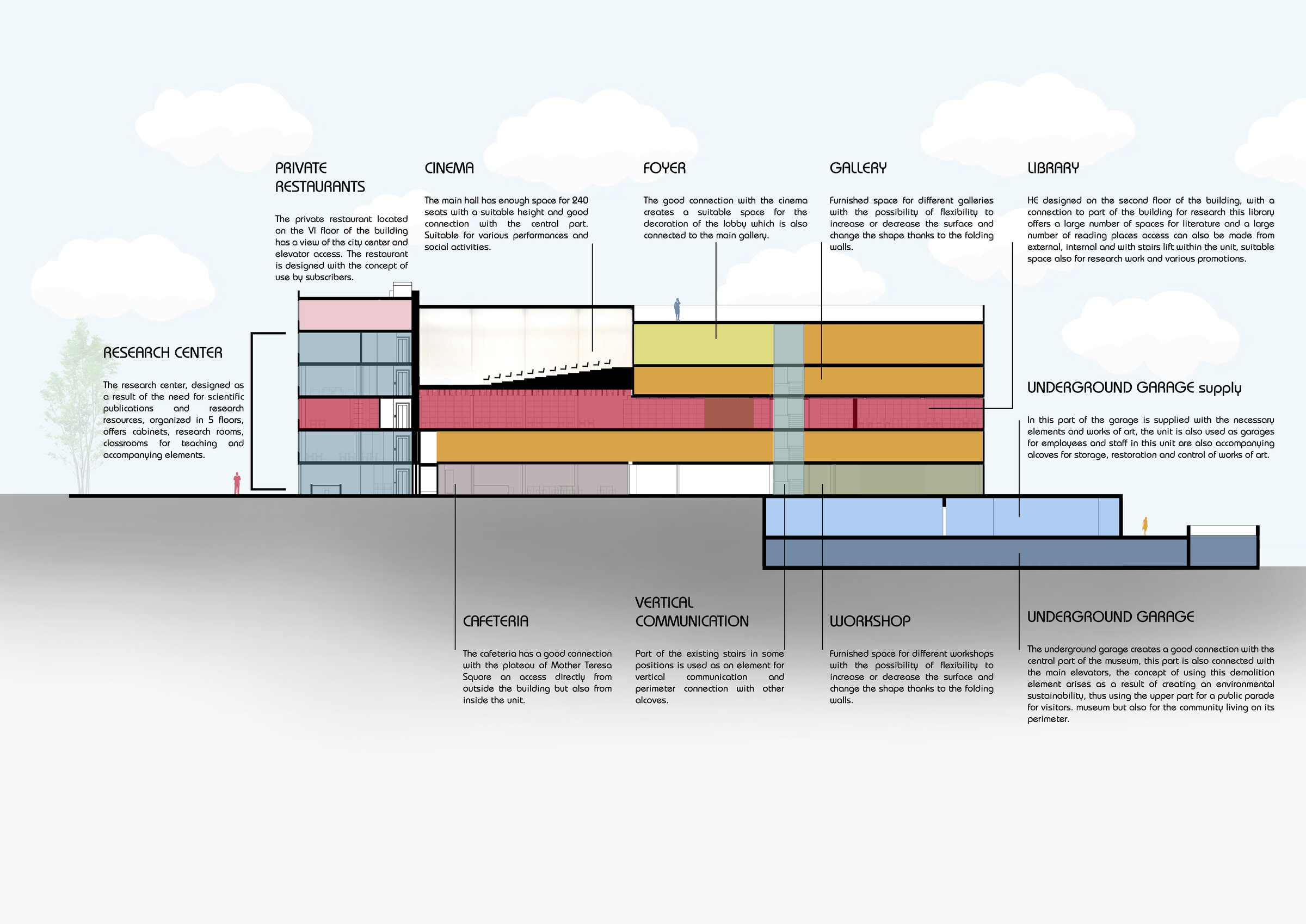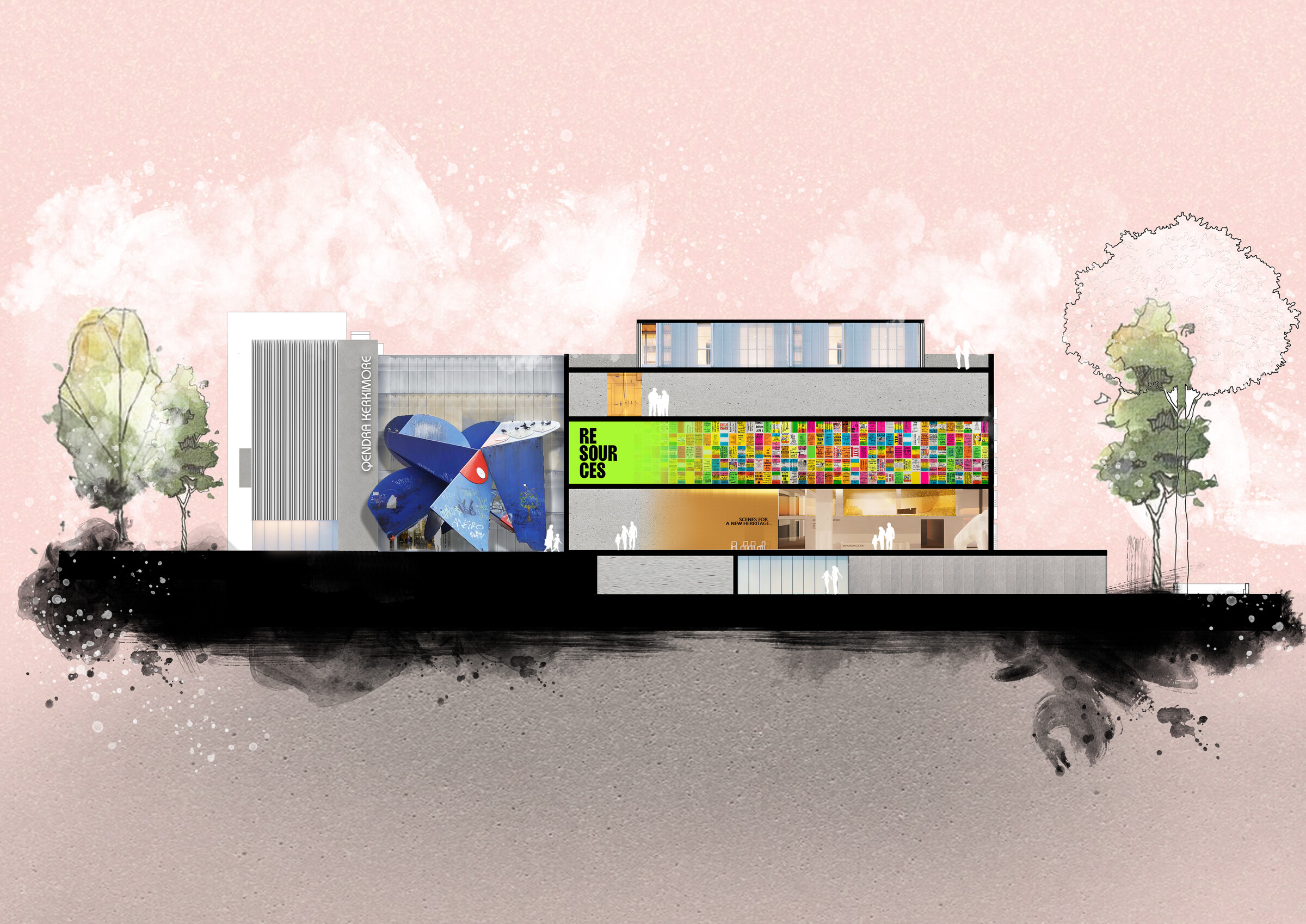 Returning to the former Germia the phenomenon it had, the memories, feelings and experiences, even though it touches a significant part of our history.