ID21 designed an Activity-Based Workplace (ABW) for the new office space of Geneco, the retail energy brand of its parent company YTL PowerSeraya. Inspired by their corporate ethos, "Power to Empower", a variety of work settings have been interspersed throughout the floorplate to motivate and inspire their employees to work more flexibly throughout their workday.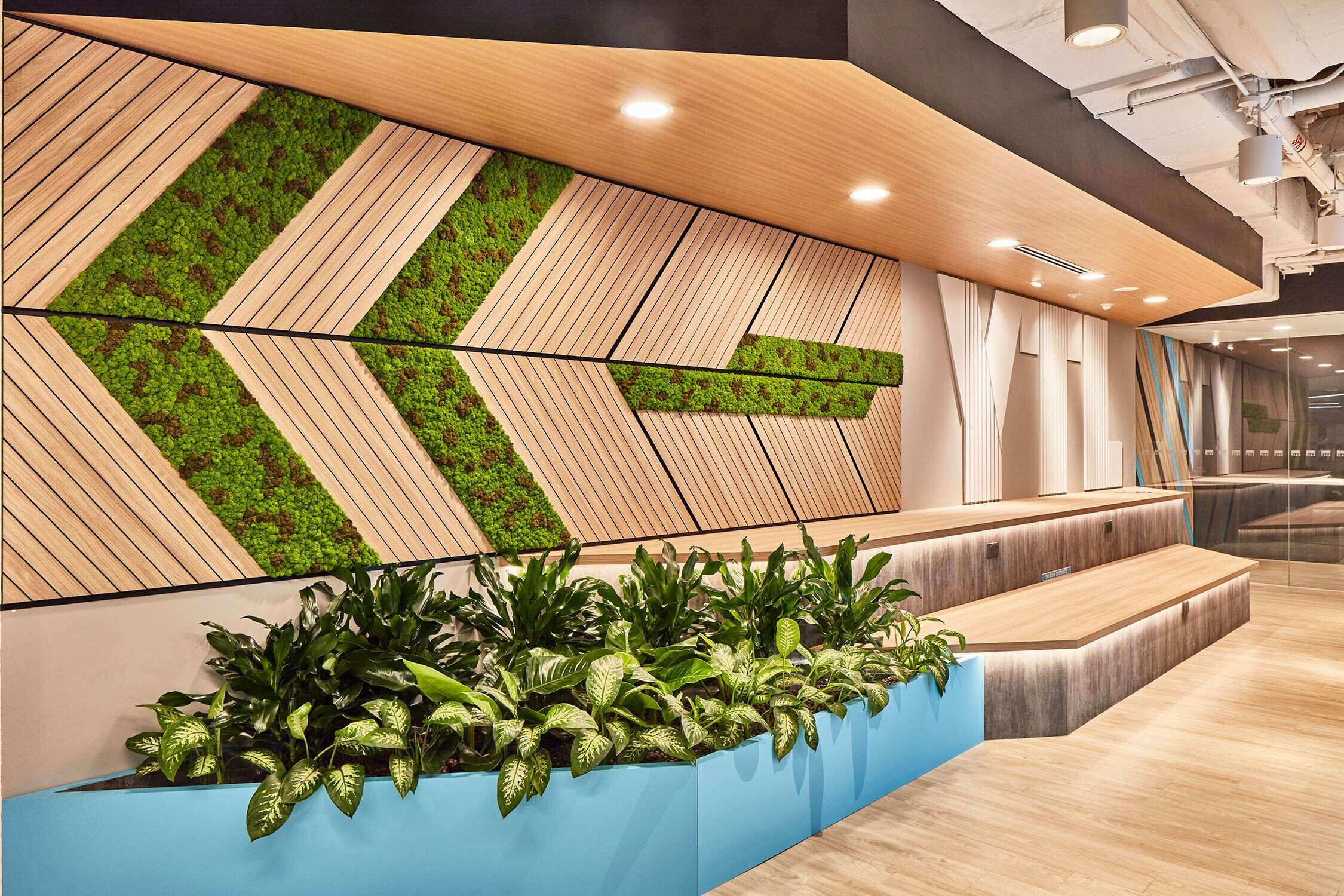 Guests are greeted by a reception area that makes use of biophilia such as wood finishes and live plants to create a warm and welcoming ambience. Both Geneco's and YTL's corporate branding have been integrated into the design language of the space. Booth and arena-style seating have been incorporated into the space to serve as waiting areas for clients as well as to facilitate casual discussions.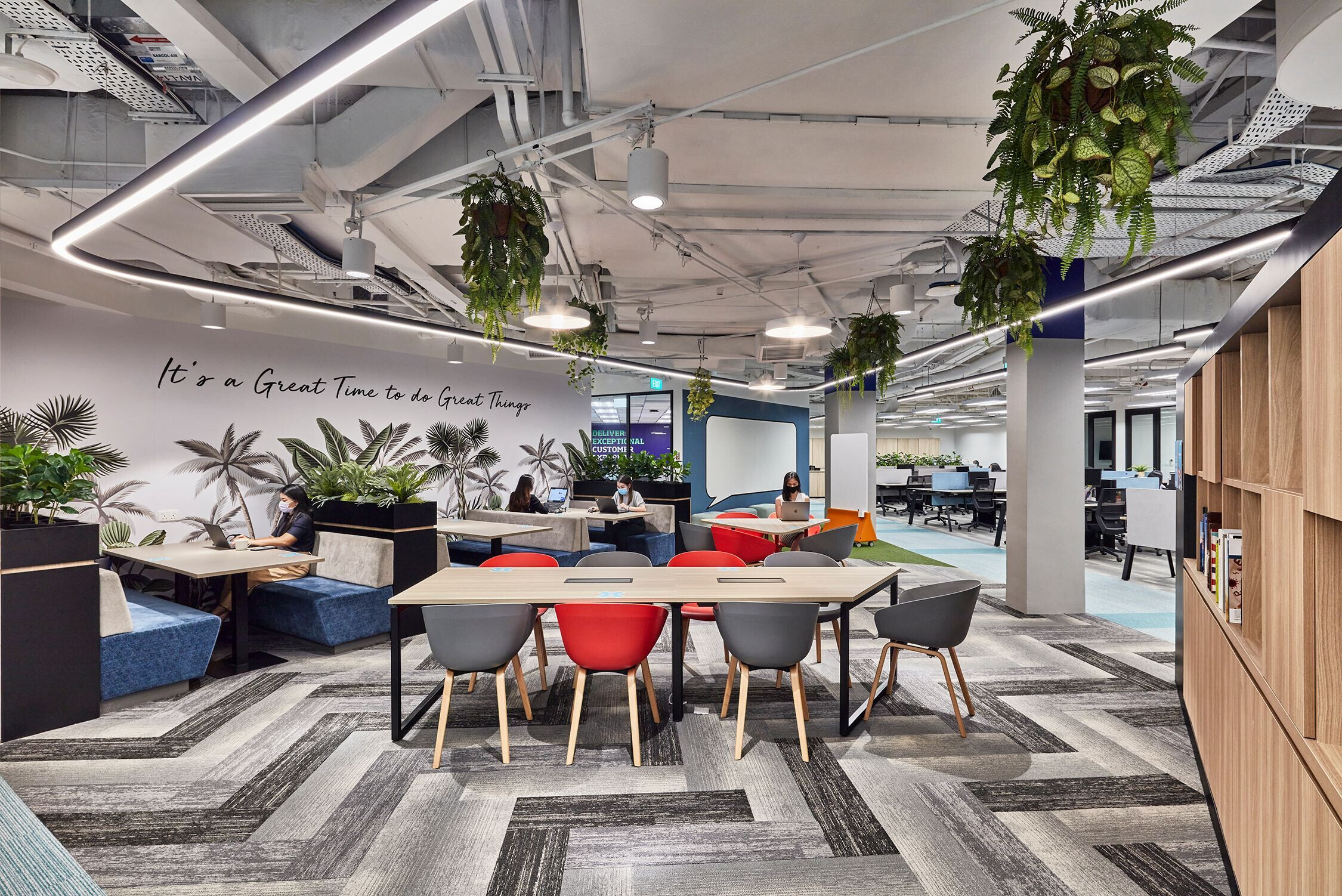 A central breakout hub was designed for employees to gather for townhalls, collaborate, as well as to encourage serendipitous interactions. Hotdesking spaces equipped with mobile whiteboards support casual get-togethers among colleagues, while enclosed meeting rooms are located nearby for more formal and structured exchanges. These collaborative spaces are juxtaposed against soundproof pods that are readily available for employees to take calls or perform focus work.
Various collaboration zones have been positioned adjacent to workstations to provide spaces for employees to quickly get together for spontaneous discussions. They have been supplemented with tools that range from writable surfaces for more engaging and meaningful exchanges to audio-visual capabilities for in-person and virtual teams to perform hybrid work more effectively.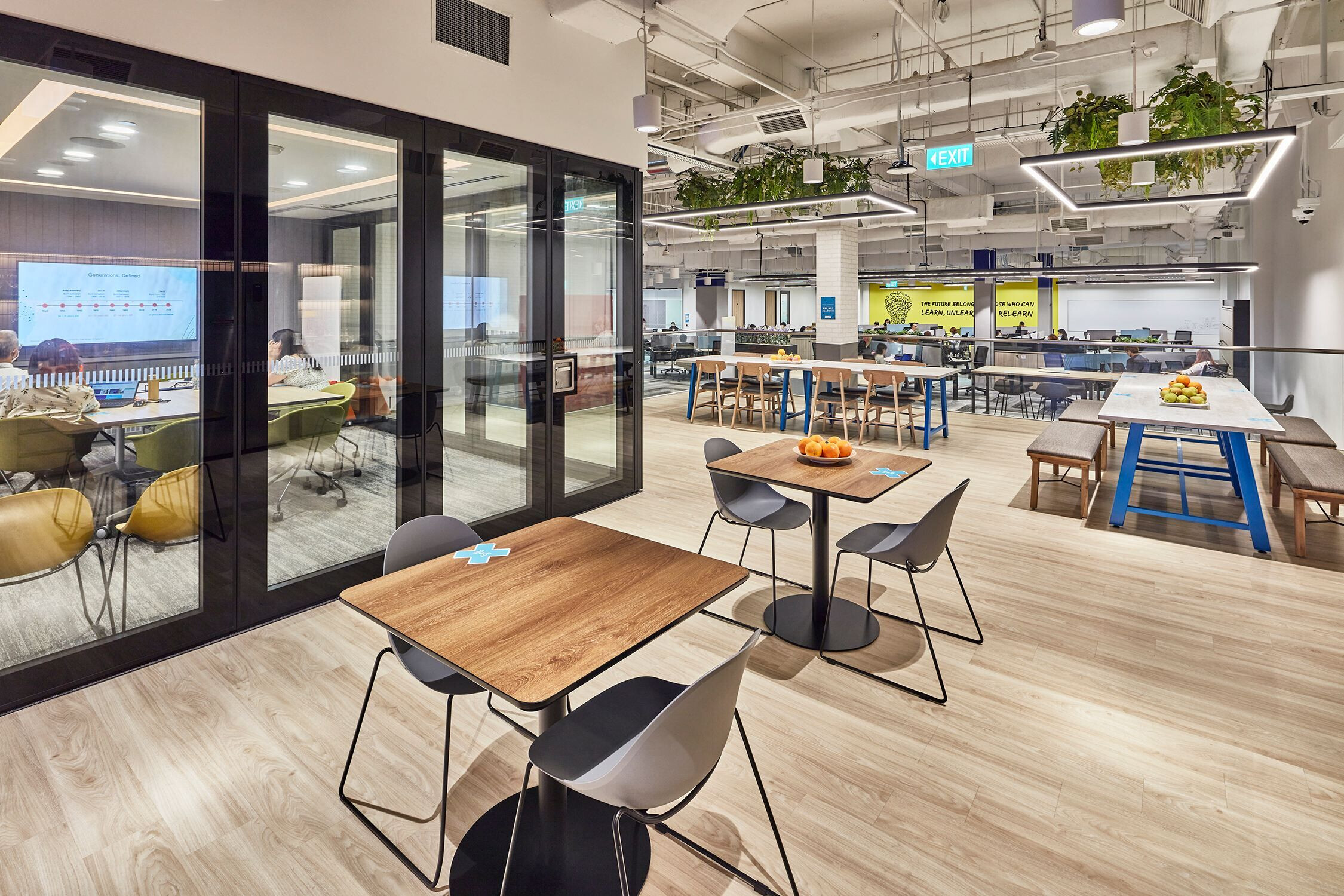 Geneco's new office has been designed with dynamism and versatility in mind to provide employees with the flexibility to undertake workplace activities in a variety of settings that best suit these tasks. An optimum working environment has been created to support the organisation's push to power households and businesses through innovative and sustainable energy solutions.