Gawthorne's Hut is a luxury, 2 person, off grid, tourism experience within a working rural property 10 minutes from the centre of Mudgee. The project intends to create a unique and sustainable tourism experience that responds directly to the history and context of the property. The angled galvanised clad shell and rich timber lined interior reference the predominant rural vernacular of hay sheds and outbuildings and in particular the existing hay shed that was destroyed by a storm in 2017. The angled roof form of galvanised steel is both a reference to the relic of the existing shed and also the client's desire to accommodate the solar array on the building. The solar array meant the need to maximise the Northern roof area. The angled form is emphasised internally through a blackbutt lined ceiling which also frames the valley views to the East.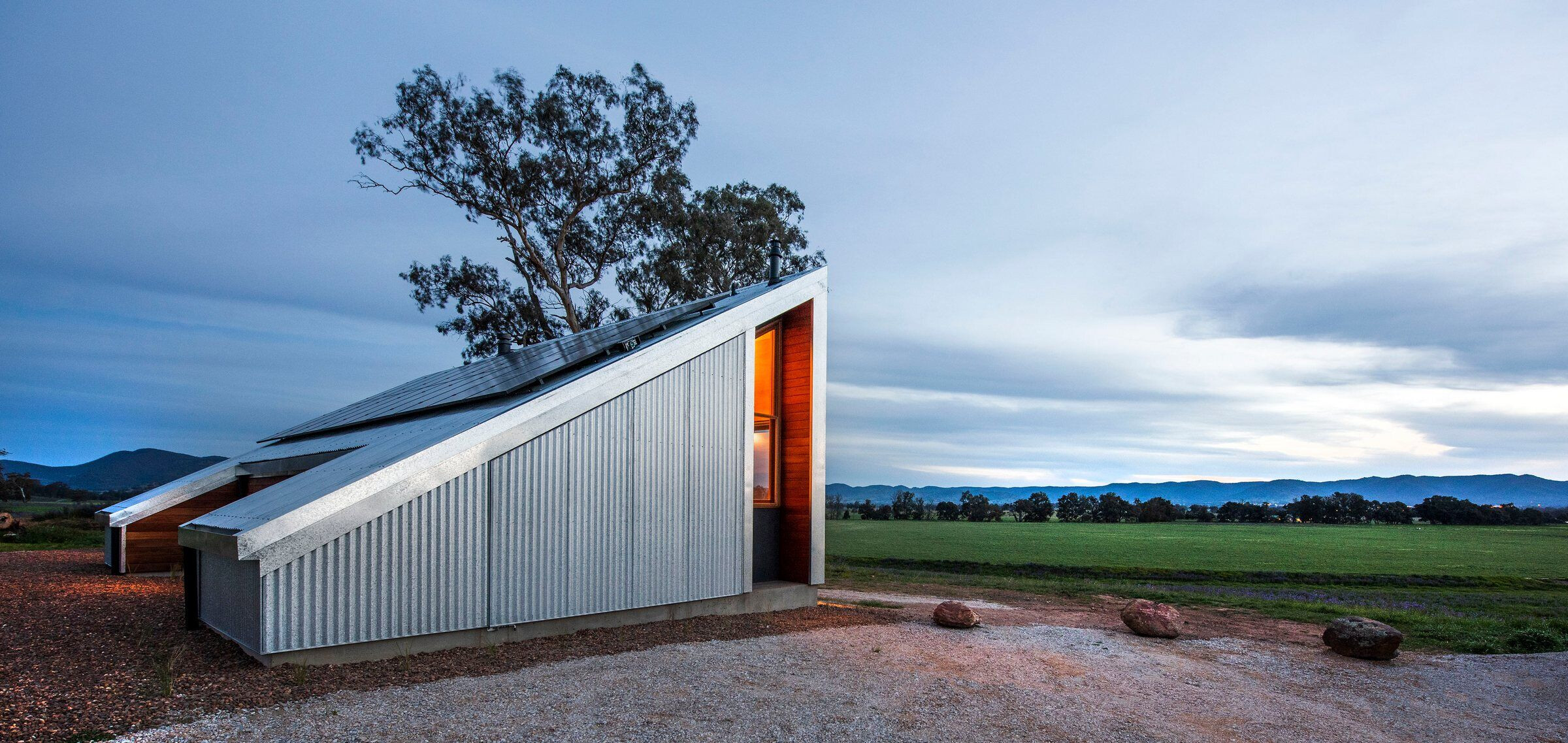 The Micro floor plan of 40m2 internal area is maximised through the use of an open floor plan and minimal joinery, the only enclosed area being the WC. A low height brick wall provides a small degree of separation to the bathroom functions. The recycled bricks have been meticulously repurposed from the only surviving part of the original cottage on the property, the fireplace. Like many rural properties throughout NSW the only sign of a previous building is the defiant existing chimney still standing strong after all around it has been destroyed. The recycled brick wall within the space is a tongue in cheek reference to the existing chimney while also allowing services to come down from the ceiling and provide a degree of separation to the bathroom. The stack bond coursing emphasises the fact that the bricks are no longer load bearing. Gawthorne's Hut is named after the historical owner of the property Benjamin Gawthorne, the recycled bricks coming from the remains of his original cottage.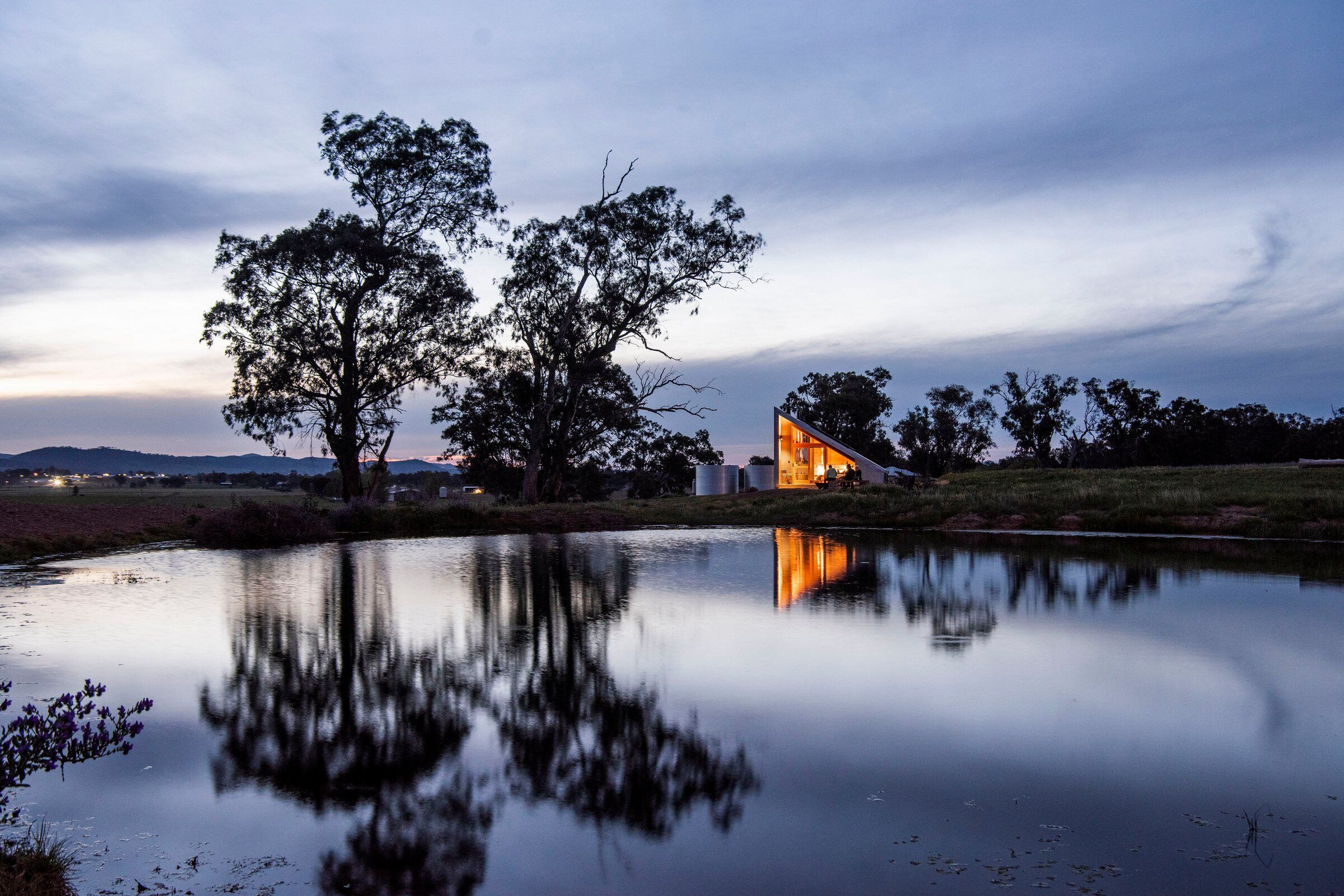 Critical to the project is the concealment of the services so as to not detract from the picturesque rural setting and visitor experience. Great effort has been taken to conceal services out of sight with large galvanised clad door to the Western façade opening to reveal storage, solar batteries and inverter, electrical board and a gas hot water unit. The location of services here also provides a heavy buffer to the Western sun. The project also achieves a BAL 12.5 bushfire rating. The property demonstrates to guests the opportunities of building smaller footprints and incorporating sustainable design elements. Critical to this project are a 6.6kw off grid solar system and 12kw battery storage, 40,000 Litres of rain water storage, Double glazed blackbutt windows and doors, thermal mass via a polished concrete slab, gas hot water, efficient bathroom fixtures and passive solar shading via the Western buffer created by the services enclosure.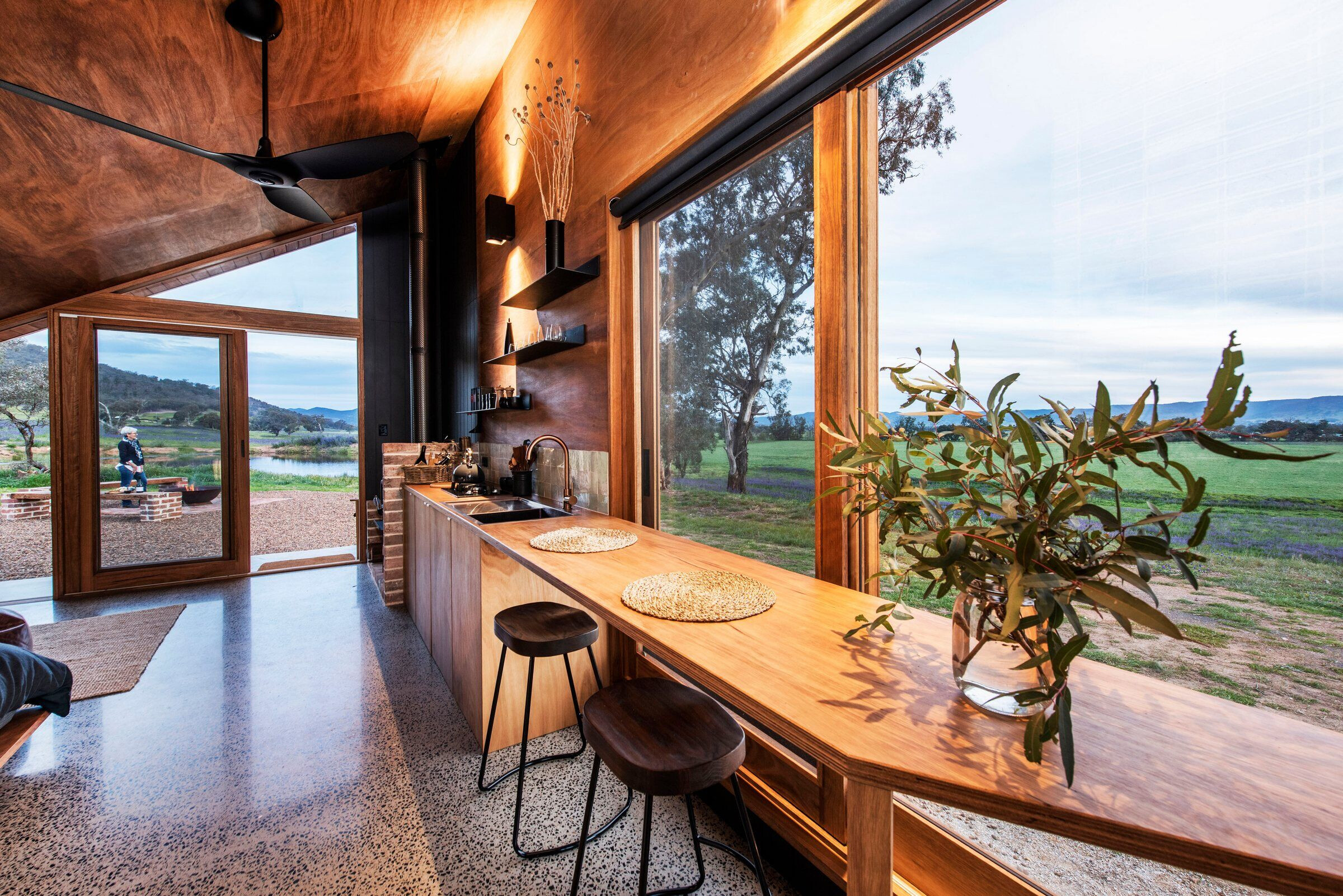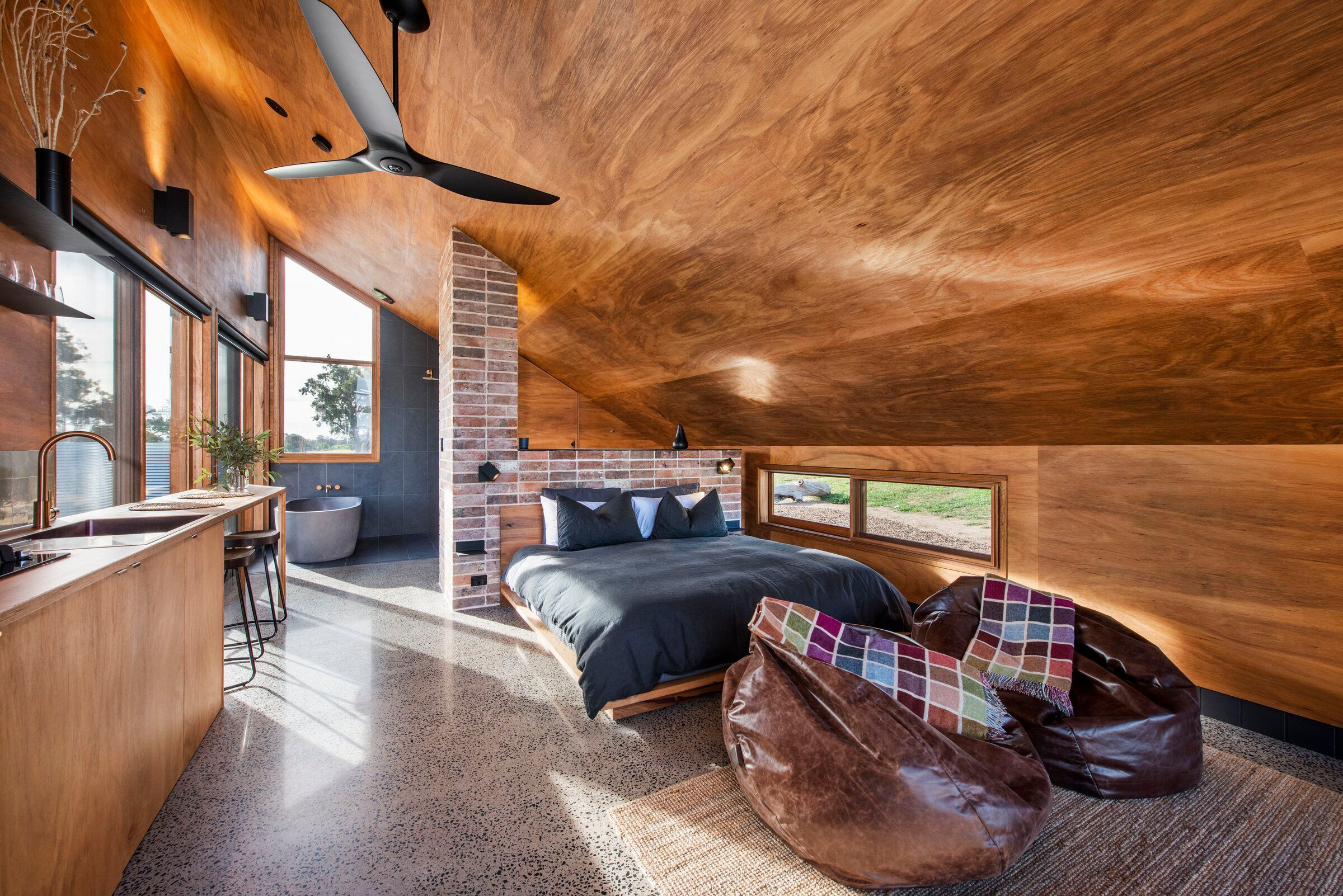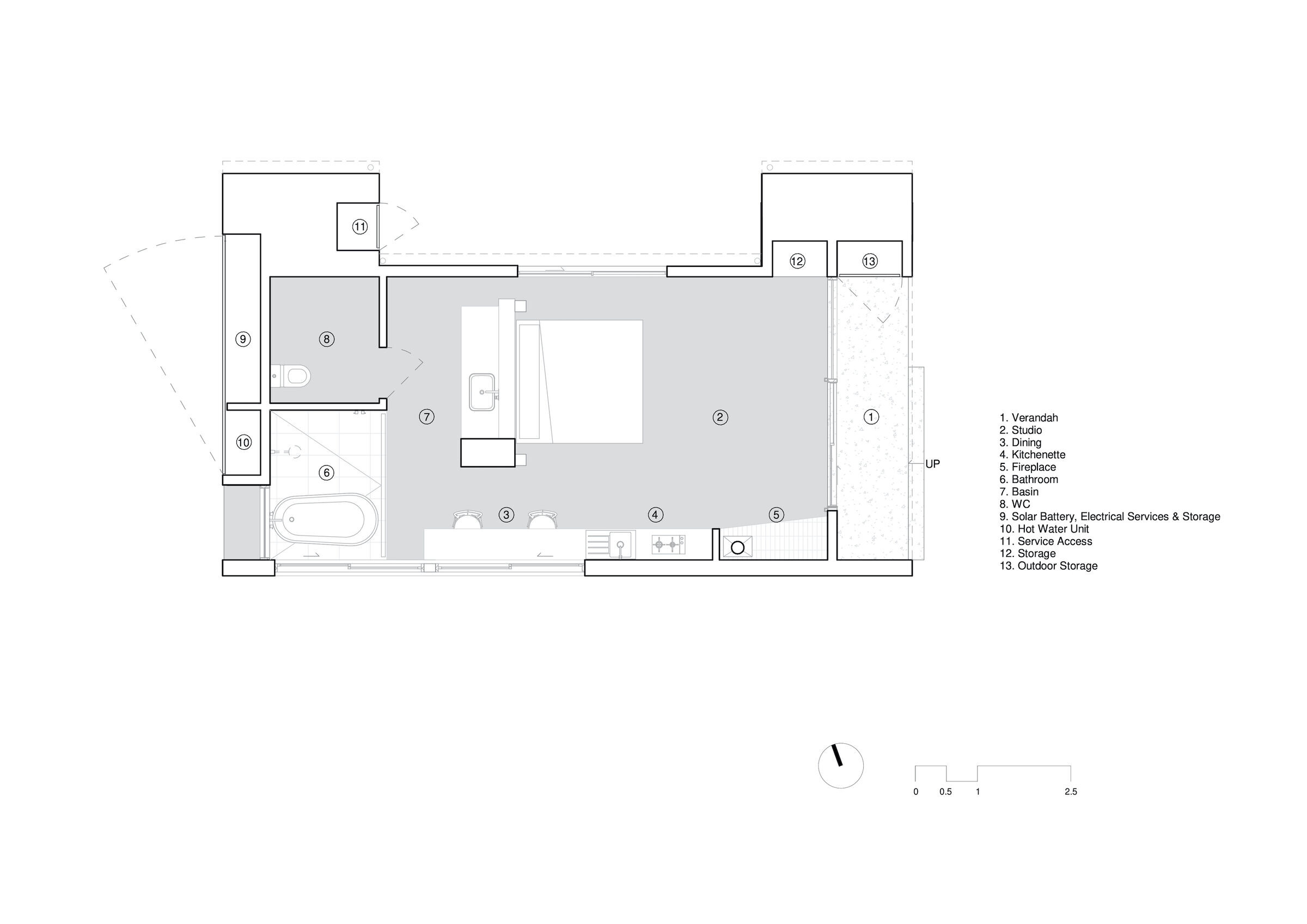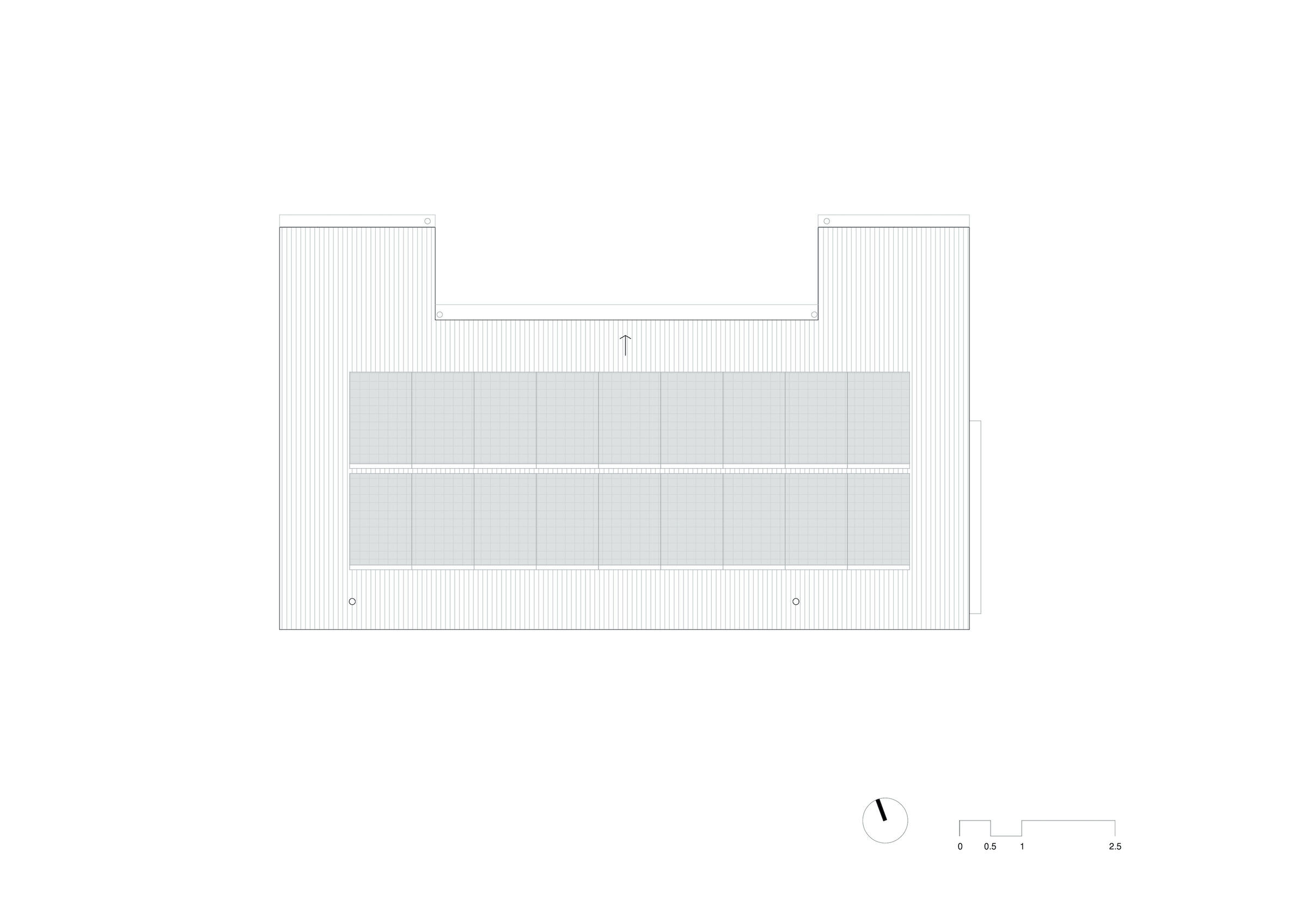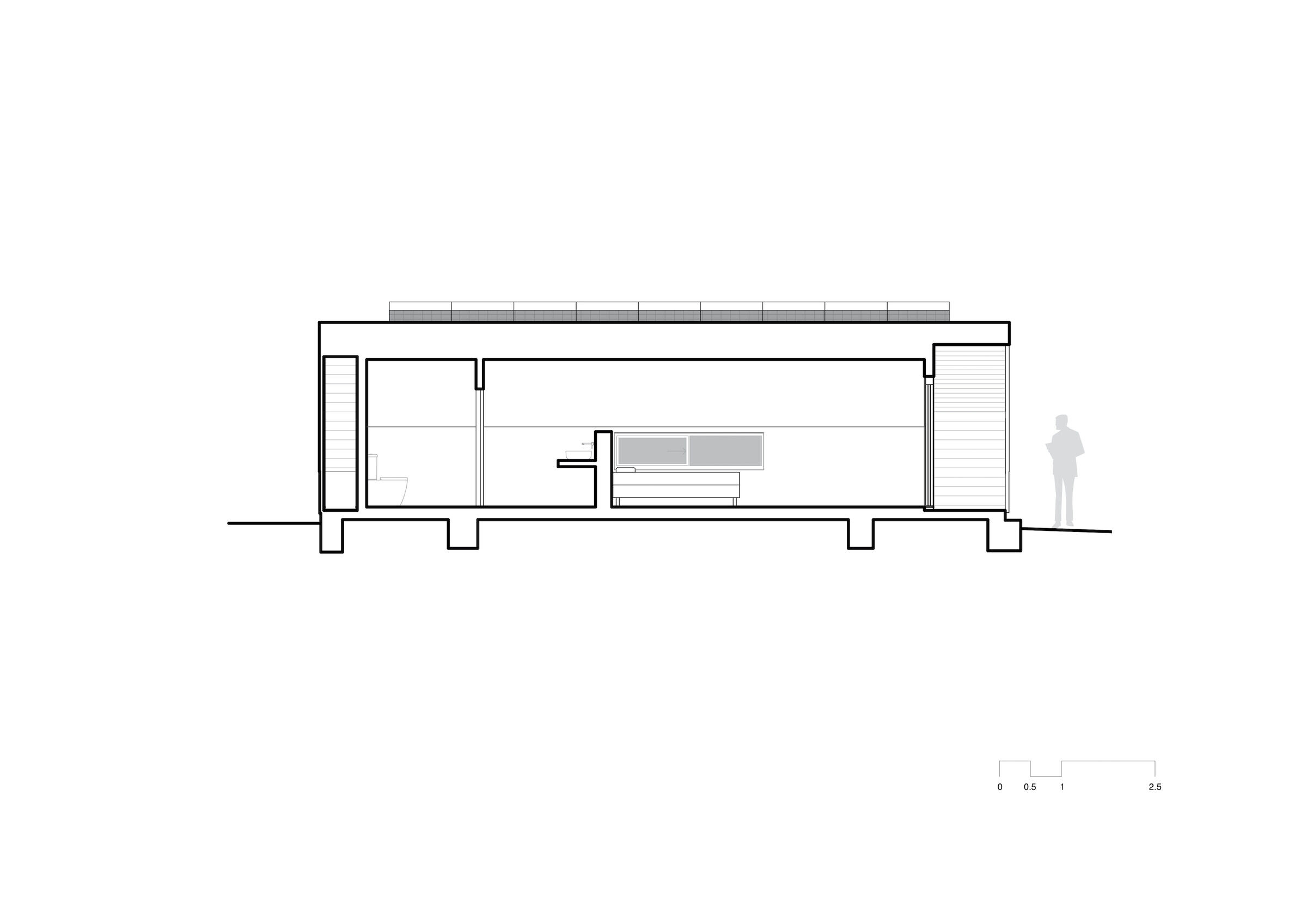 Material Used :
1. Facade cladding: Galvanised Iron Custom Orb, Lysaght
2. Flooring: Polished Concrete
3. Doors: Blackbutt Hardwood - Stoddarts
4. Windows: Blackbutt Hardwood - Stoddarts
5. Roofing: Galvanised Iron Custom Orb, Lysaght