A renovation and reconfiguration project, our client needed an intervention for their beloved but aesthetically outdated house, that would connect spaces within an around the front entrance and bring new life to their home.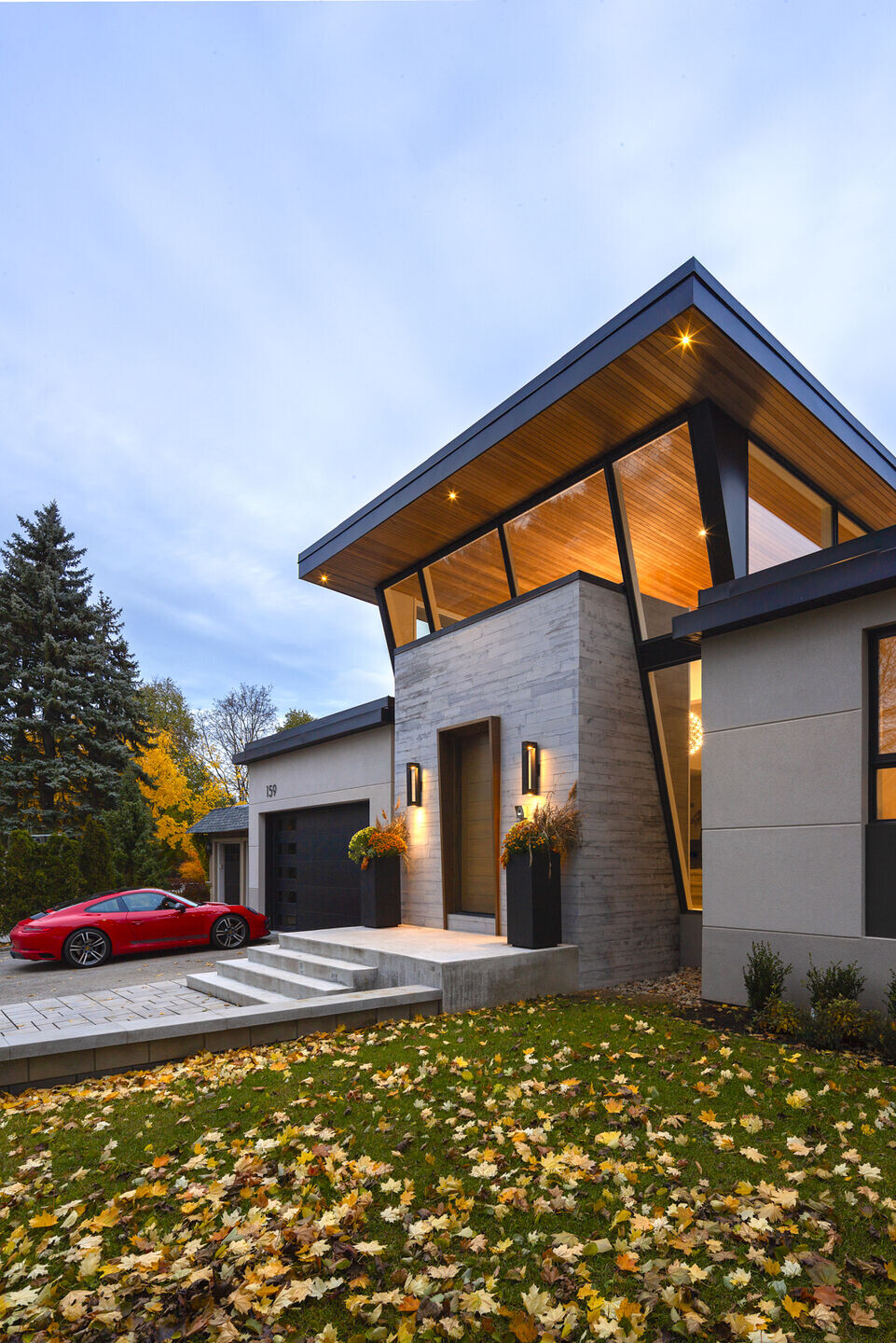 The addition connected the two volumes of the house creating a new powder room and providing access to the garage from the existing kitchen. The volume, geometry, and materiality were carefully selected for the addition, and brought together the previously disjointed visual presence of the home. The challenges revolved around keeping the addition distinct from the existing structure while refraining from clashing with it. The interior also needed to be reconfigured to connect the various spaces with an improved circulation for a better flow and, as a result, lifestyle.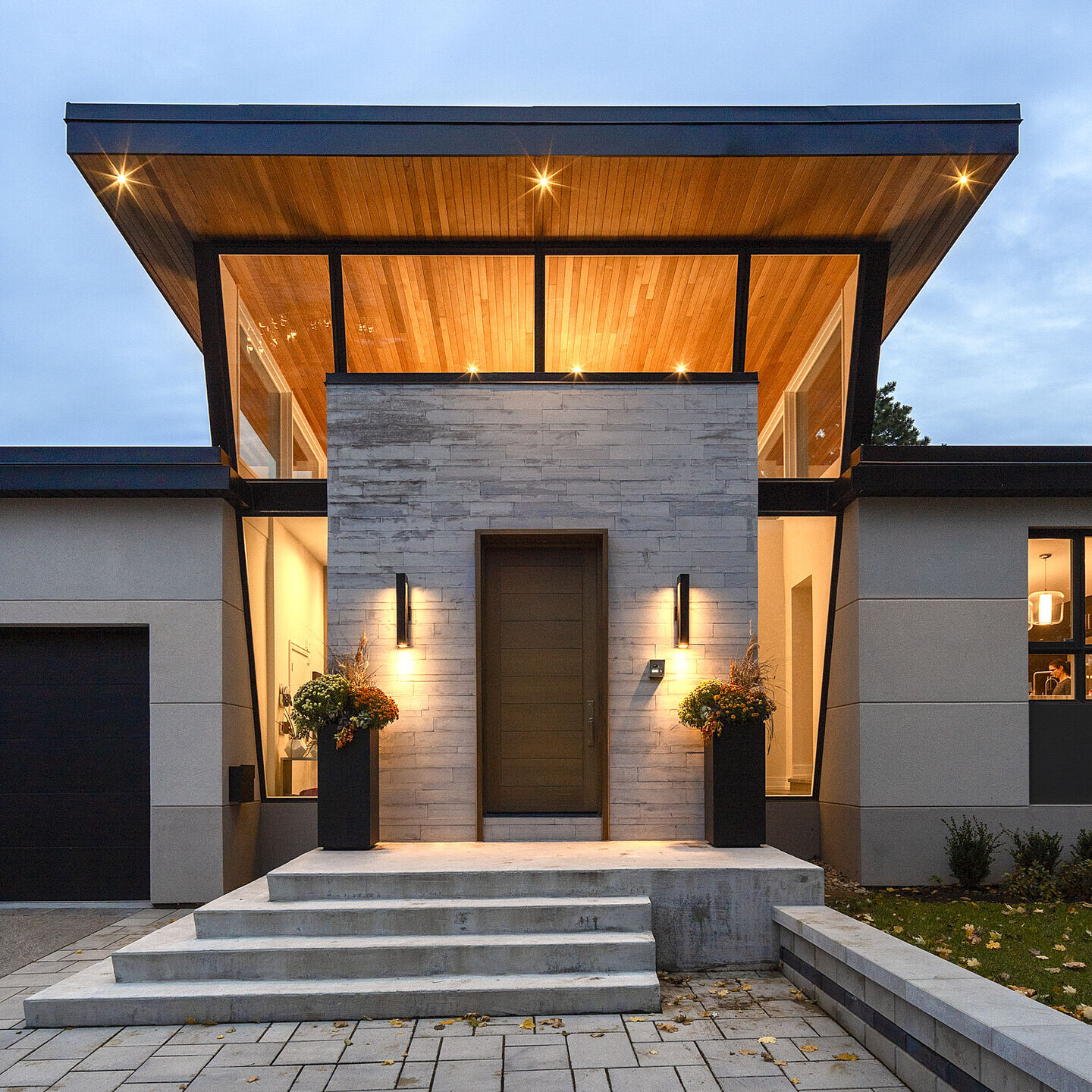 Considering that the project budget was small, the goal was to use quality yet inexpensive materials as a cost-saving strategy to accommodate the client. Carefully sourced natural stone, cedar wood and aluminum windows in combination with metal paneling and stucco complete the material composition, creating a timeless look and offering sustainable finishes. The new addition not only transforms the traditional house into a contemporary home, but it also provides the client with a configured new space that would last multiple generations for a growing family.