The gallerist Rolando Anselmi is preparing to inaugurate his new gallery in Rome. Thanks to this intervention, he moves the center of his activity in Rome after his prolific job experience in Berlin.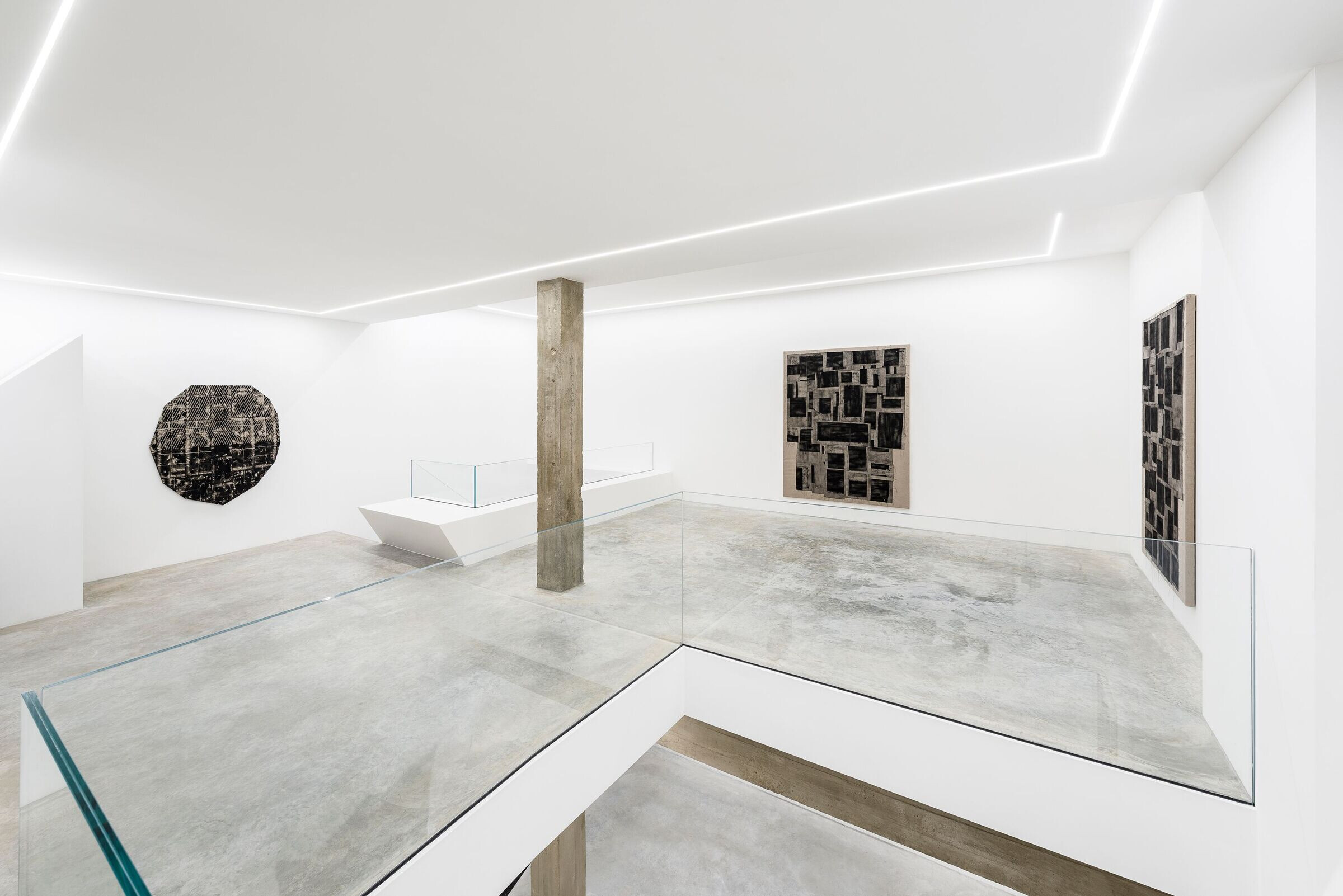 The new space dedicated to artworks will adds a note of liveliness to the quiet street that overlooks the Villa Ada Park. The design intervention makes it possible to obtain, through the joint of two existing shops, a unitary, large and simple space, articulated on several levels. The project gives new architectural dignity and clear spatial richness to the existing spaces.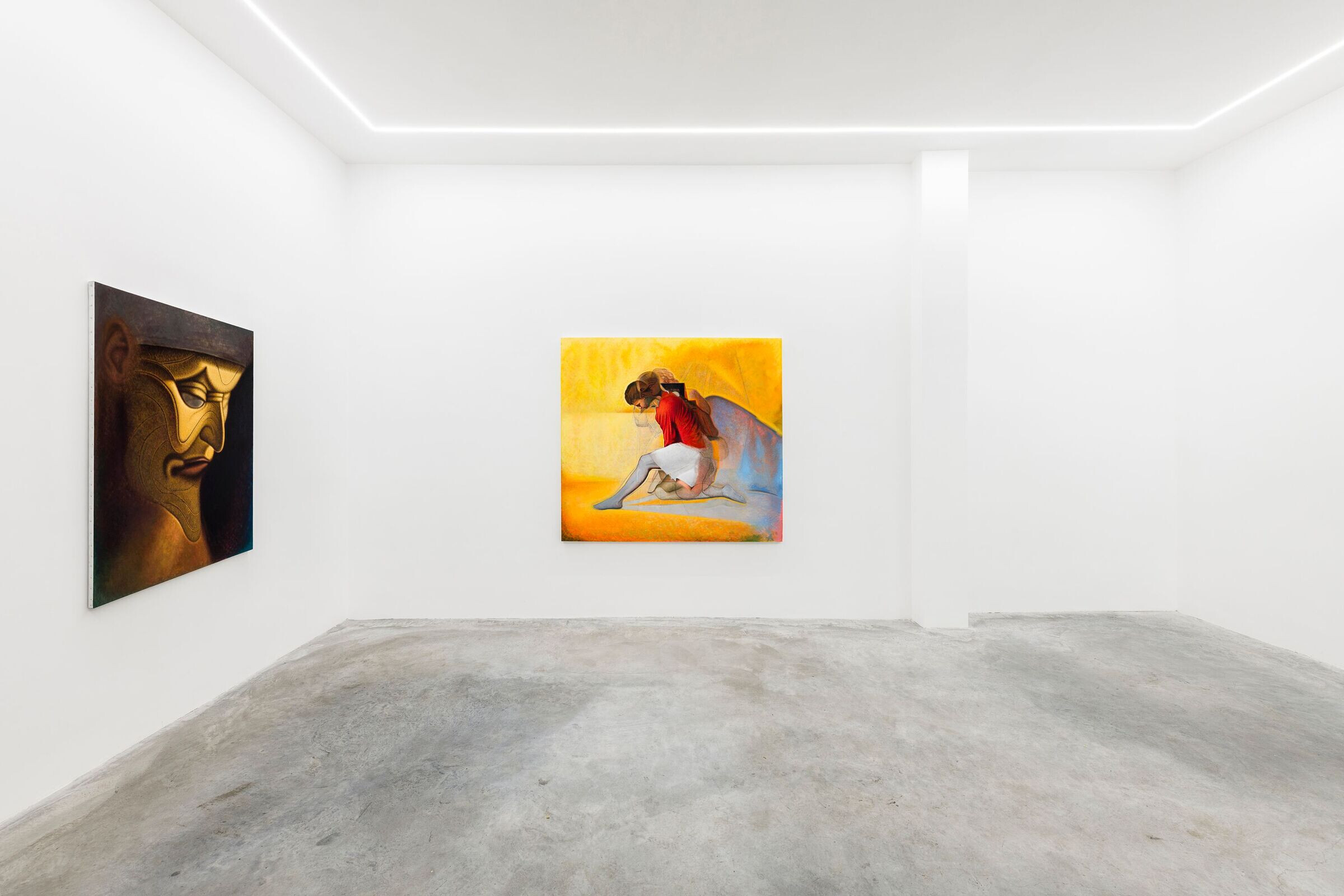 The gallery is organized, with its many areas, to host the most different works in the best way. Few and clear elements structure and qualify the project: The new, wide and open void in the floor that generates a double height, introduces a new perception of space. Only a column and beams in concrete are been highlighted to describe the real frame structure of the existing building. The new staircase is in marquinia marble.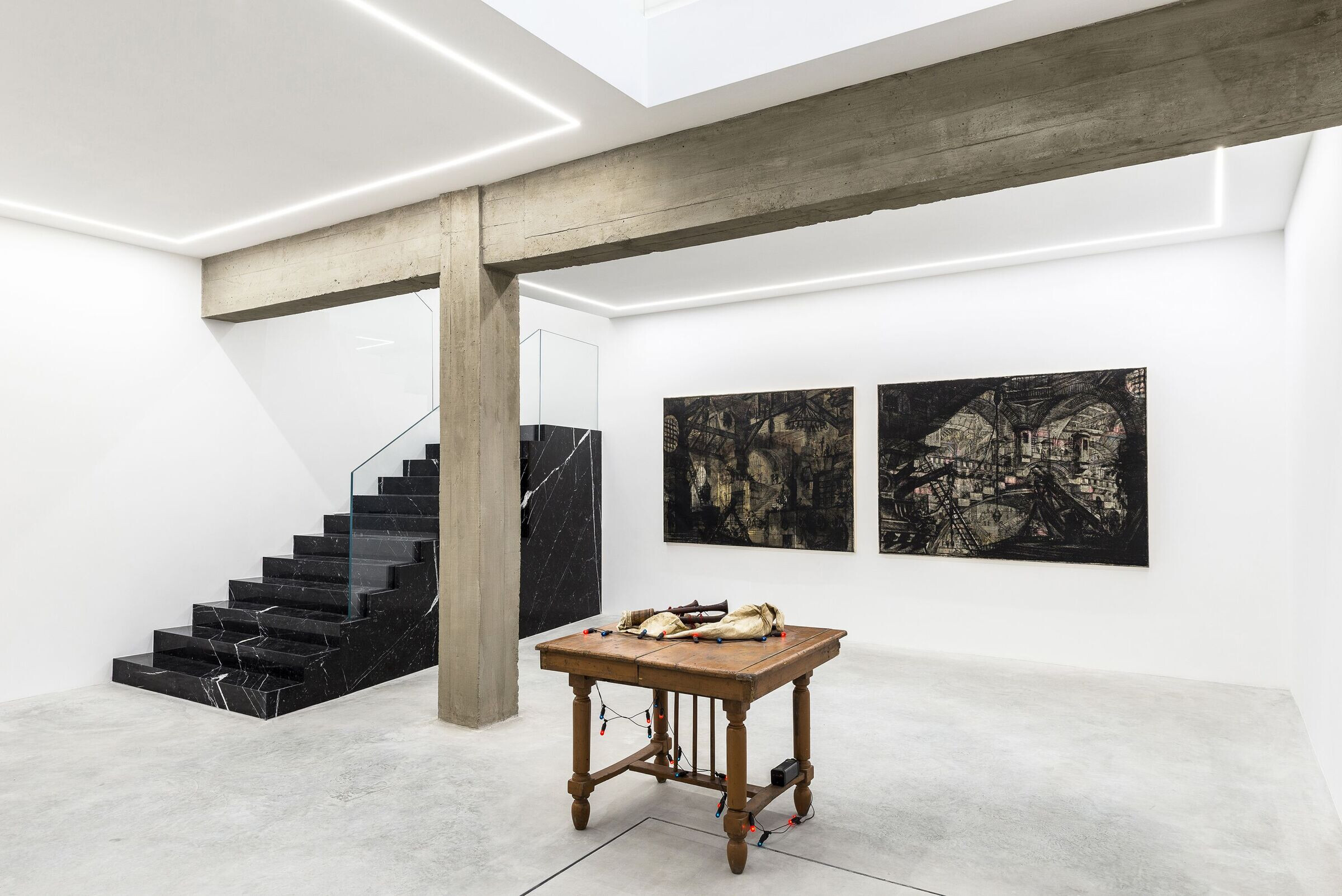 This monolithic and sculptural element, both guarantees easy access to the lower floor, and introduces a precious material note in the totalizing brightness of the white walls. The light, artificial, abstract and diffused, floods the space and envelops the artworks in a mystical atmosphere.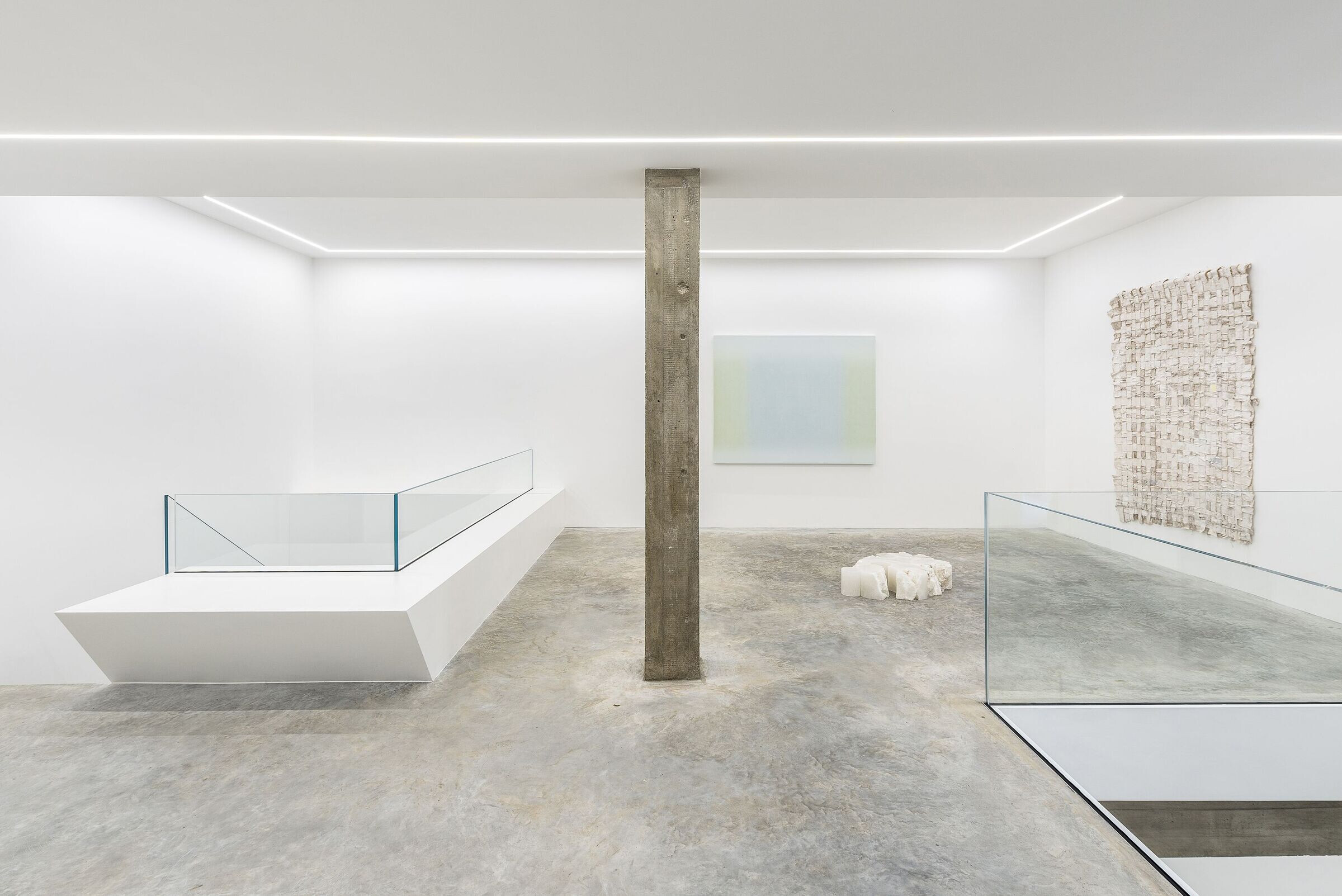 The large seat envelops the access to the staircase, inviting the visitor to stop for reflection and to go down. Finally, the big and deep wall splay, affecting the masonry of the gallery with a plastic sign, introduces, from the outside, a privileged point for the pedestrians of view on the rich internal space.