We sought to interpret a landscape within a clinical context for this dental practice.
Sanctuary-like, and 'minty fresh', deeply influenced by a Japanese-flavoured aesthetic where human experience, nature and technology are combined. It hints at a natural world which has undergone a process of distillation and reinterpretation.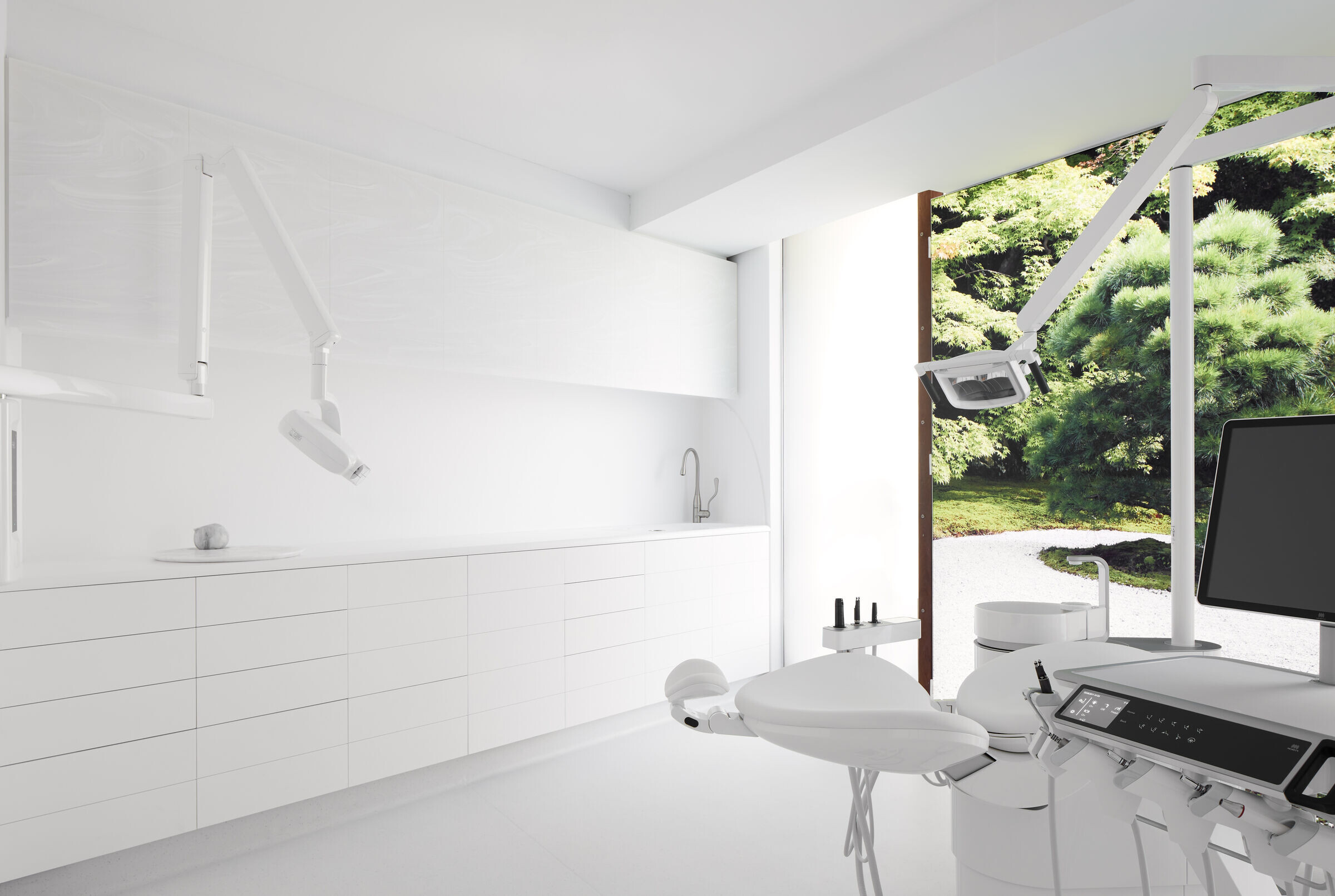 It was important this space be a reflection of our clients brand aspirations.
Often considered unpleasant and uncomfortable, it was key to the brief that the environment feel calm and non-intimidating.
We drew upon Japanese design principles to emulate a tranquil retreat.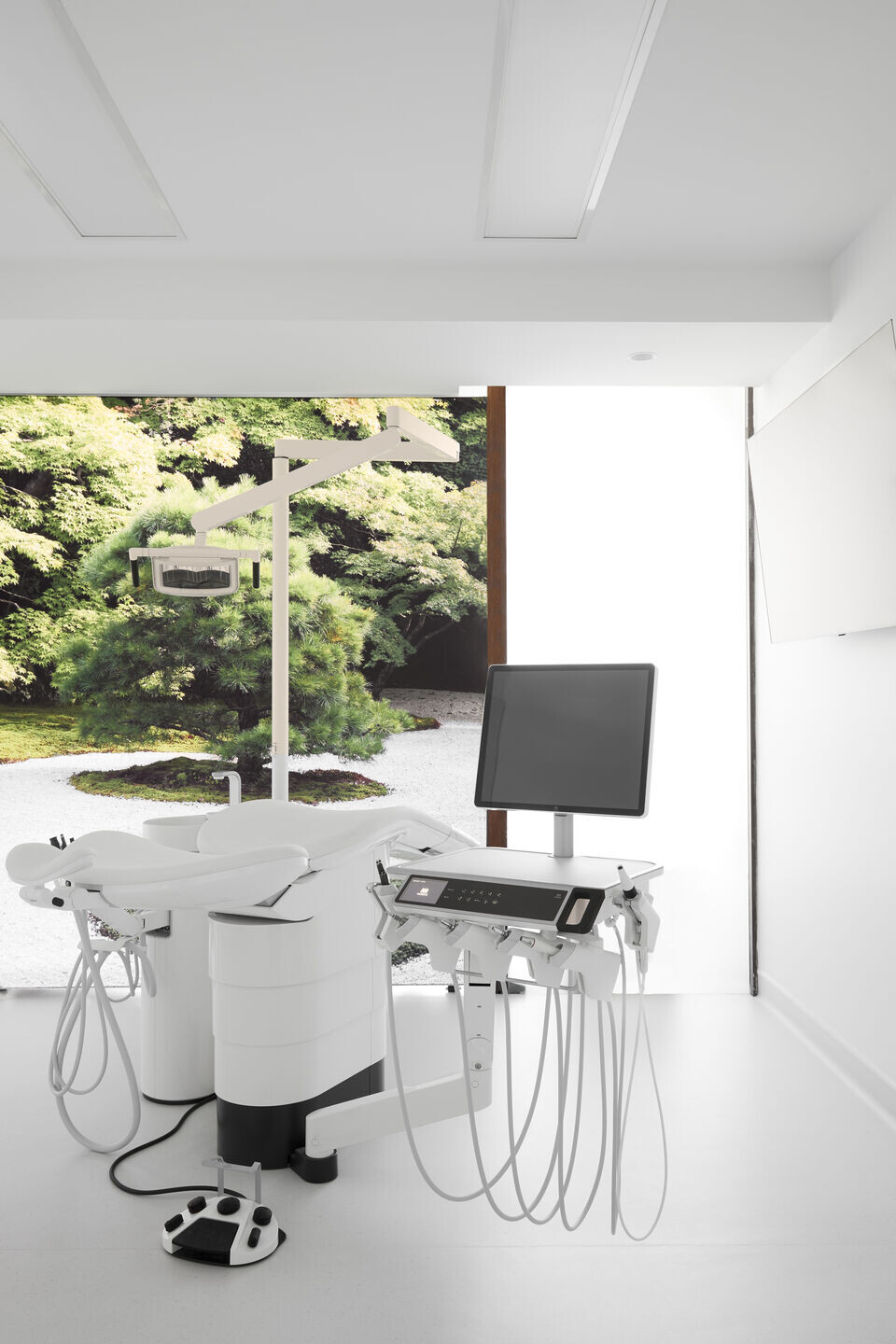 Our client wanted to highlight technology and procedures. We created multiple opportunities for display and showcase, an example- the combination of 3 areas into one clinical room, consultation room, and photography room.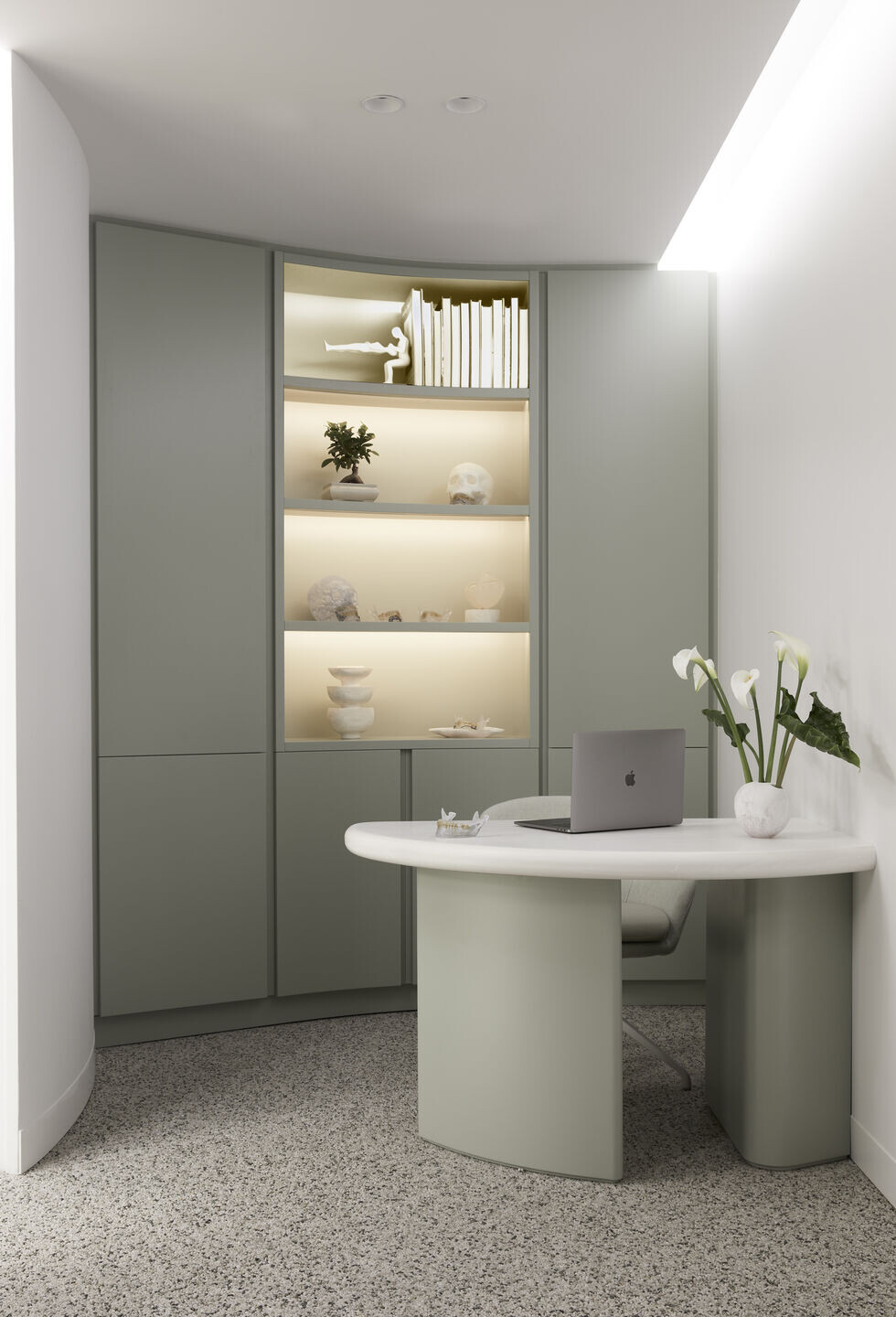 The site was a former fashion retail store that relied on an expansive shop front for visual exposure, We considered this a unique opportunity to utilise natural light in clinical spaces. Considering the need for privacy, we added digital projections and acid etching to the glazing to ensure appropriateness.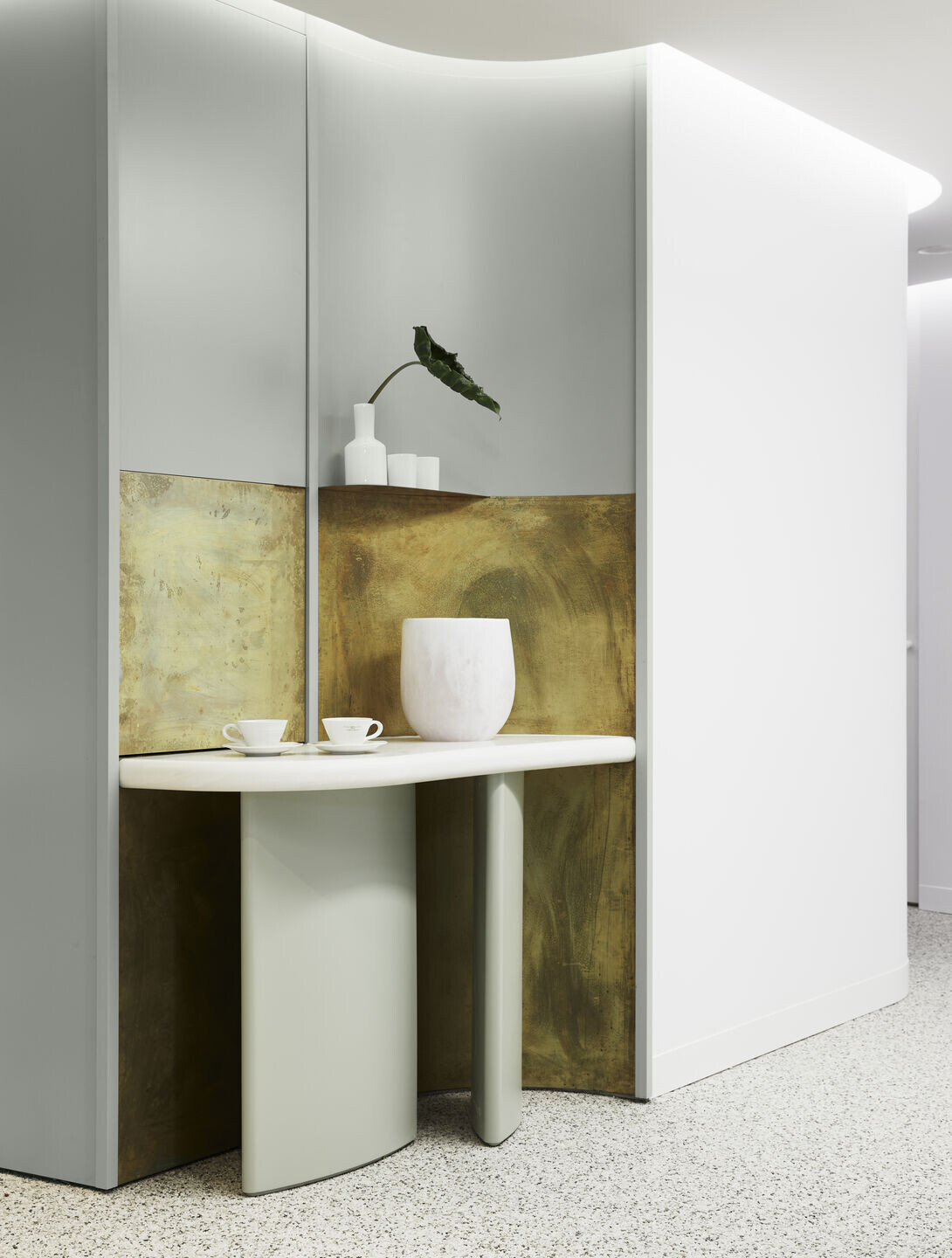 All spaces connected by a meandering pathway; A complex hierarchy of spaces and their relationships dictated the layout and provided an opportunity to reinforce a sense of an 'outdoor' space. A glazed 'floating' pavilion to the centre of the site edged with a 'skylight' detail and a rock garden The pebble-crete floor finish throughout the consulting and transition spaces further enhance the sense of the landscape.
The space is the ultimate manifestation of the dental work of our client - a link between the natural and the artificial and creates unique opportunities within to showcase cutting edge technology in the field of dentistry. A unique exploration of the clinical context, without being sterile. A dental clinic that bridges the natural and clinical world. the space evokes a calm, serene and relaxing sensory experience.
The timing of the project coincided directly with the global COVID pandemic. This context heightened the importance of the advanced medical technology and sterilisation processes. We considered enhancing these attributes and making them a positive focal point, rather than hiding them from sight. we sought to highlight a clean and crisp beauty. A subtle palette of layered green to create a sense of calm and reinforce the brand of the clinic- Minty fresh and clean