A 7-minute walk from Futakotamagawa Station, a complex building built in an area where old buildings remain, in contrast to the large-scale development in front of the station.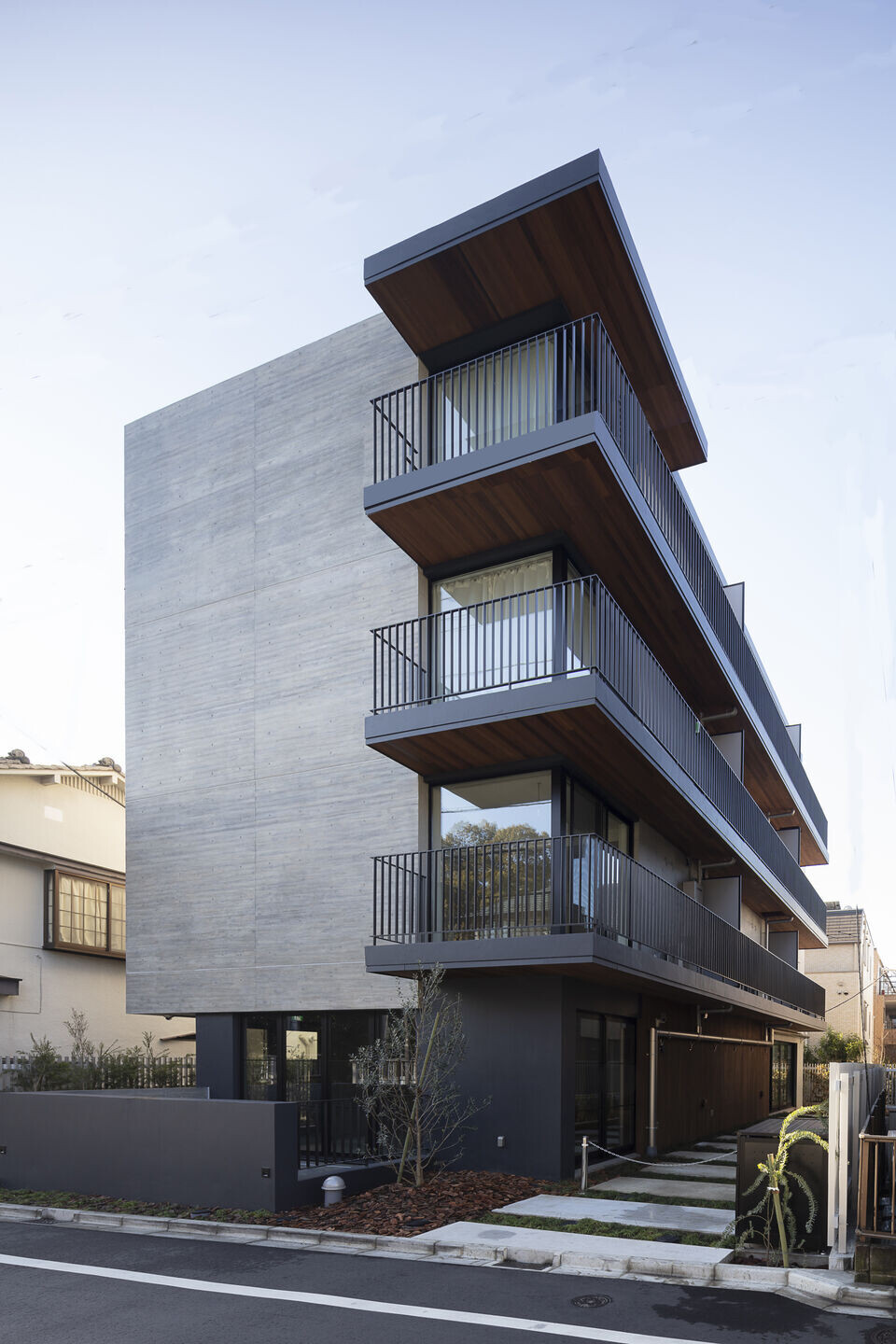 Tenant buildings are located on the basement and 1st floor, and rental housing is located on the 2nd to 4th floors.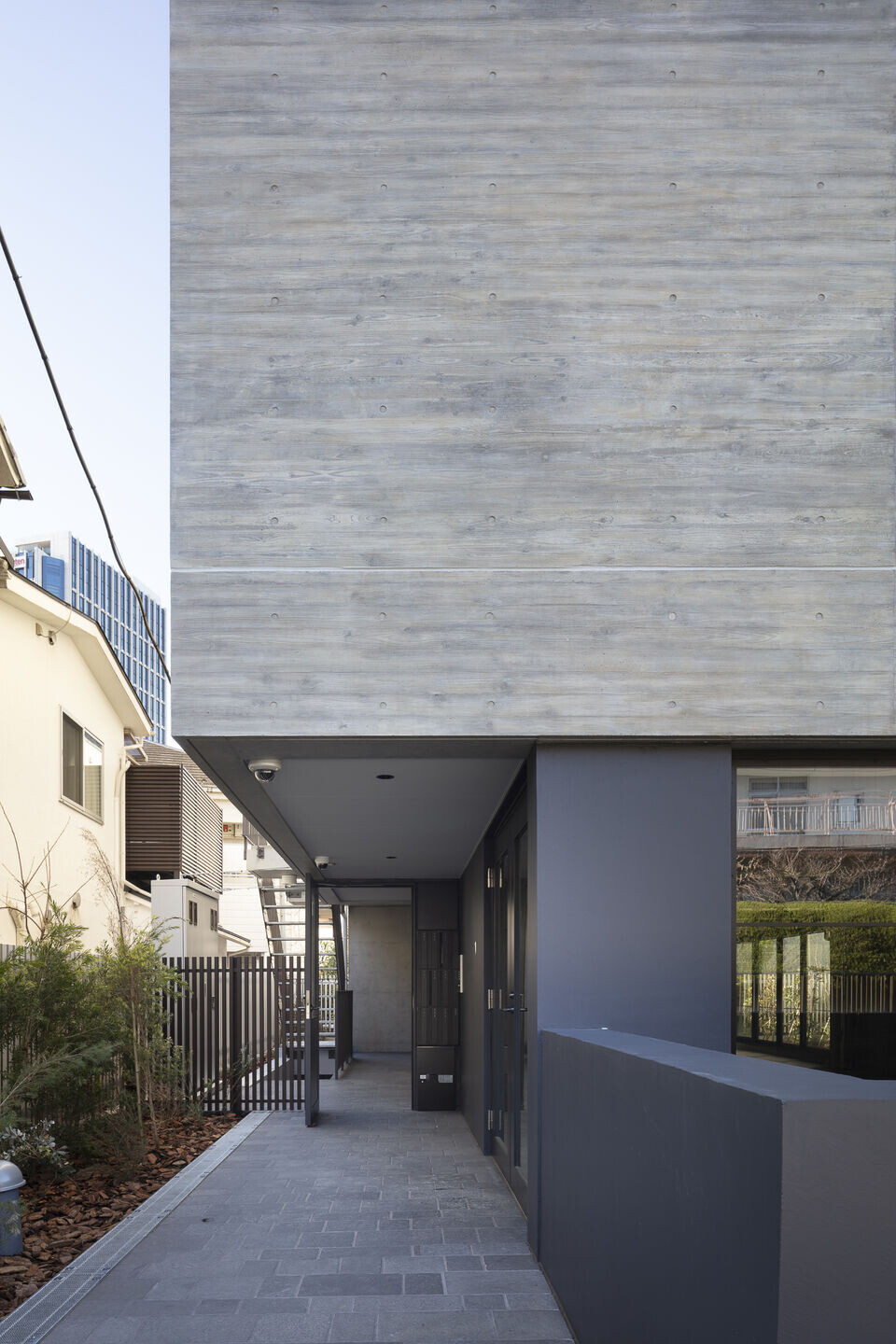 As a design that can express the image of nature symbolized by Futakotamagawa, outdoor life, and family life at low cost and in a modern style, the exterior uses exposed cedar board concrete, red cedar, and black steel.
The balcony is a feature of the design that makes you feel the connection with nature. Due to the restrictions on landscapes and greening, many plants are planted in vacant lots, which makes them familiar with the cityscape and landscape.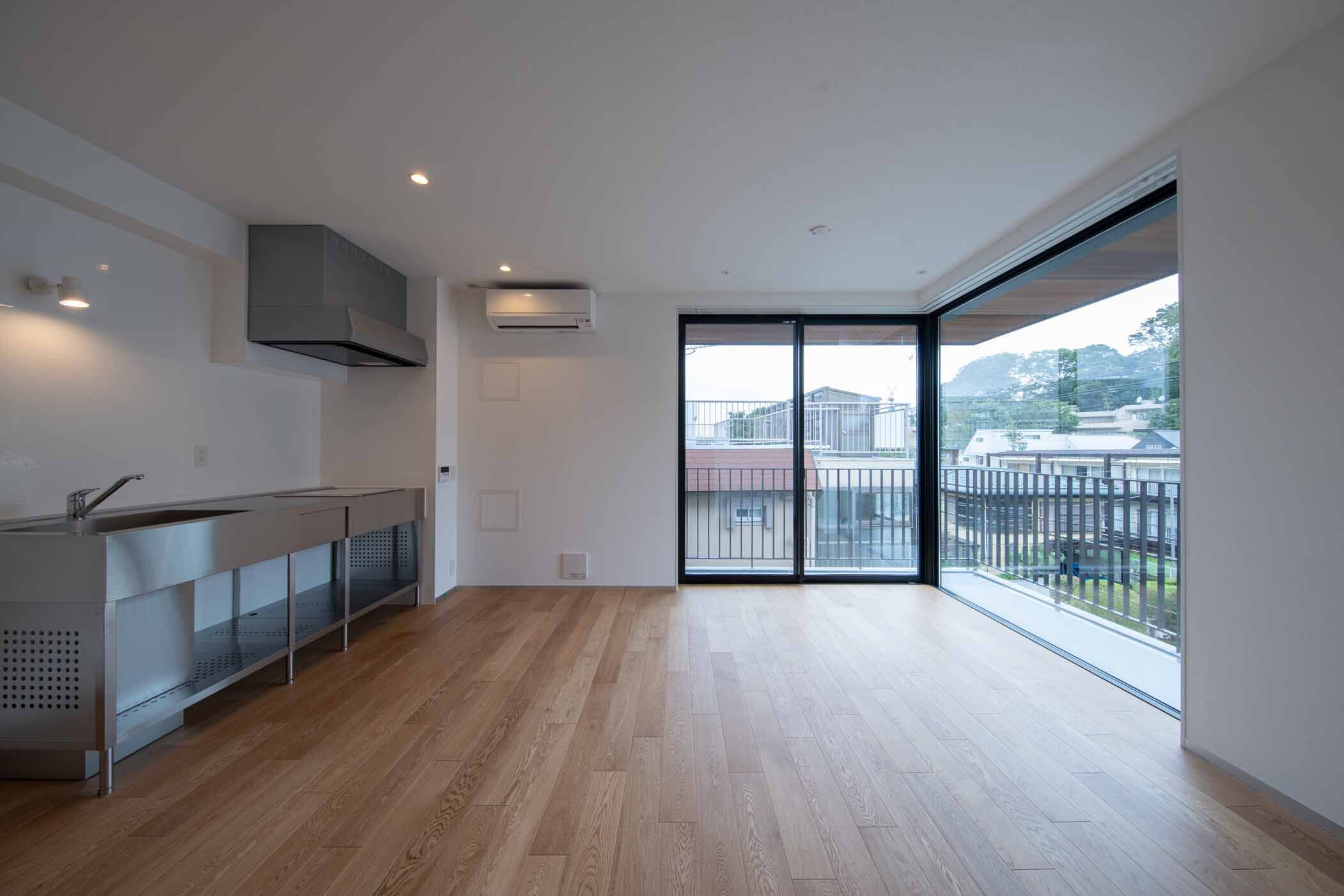 There are many old buildings in the surrounding area, and I think there are buildings that will start rebuilding, but I hope that this building will serve as a benchmark and the entire surrounding cityscape will improve.