Fratelli la Bufala is a Neapolitan franchise, located in the center of the Polanco neighborhood in Mexico City. With a familiar and relaxed atmosphere, diners can watch how traditional Neapolitan pizzas are created in a stone oven, imported from Italy and made with volcanic stone from Vesuvius.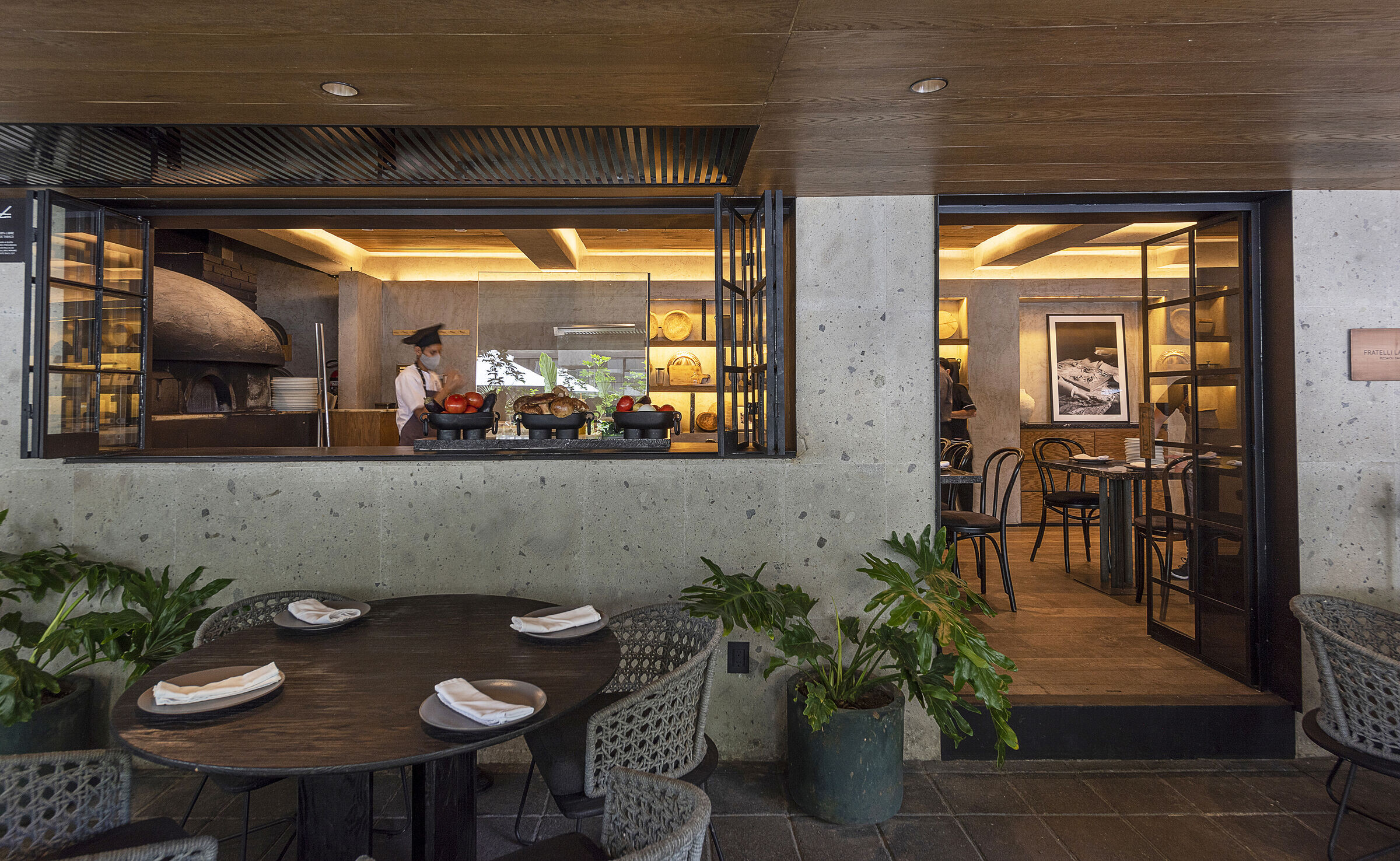 Giuseppe, Antonio and Gennaro La Bufala, better known as the "La Bufala brothers", are originally from Eboli, Salerno. With the death of their father, the three brothers sold the family mozzarella factory to each follow their dream and, years later, reunite to create the Fratelli la Bufala brand. Today it is one of the best Italian restaurants in the world, with branches in major cities such as London, Rome, Barcelona, ​​Madrid, New York, Miami, Istanbul and of course Mexico City.
The concept of the space is born from the magic of cooking and from perceiving the Mediterranean flavors that are transported from Italy to Mexico.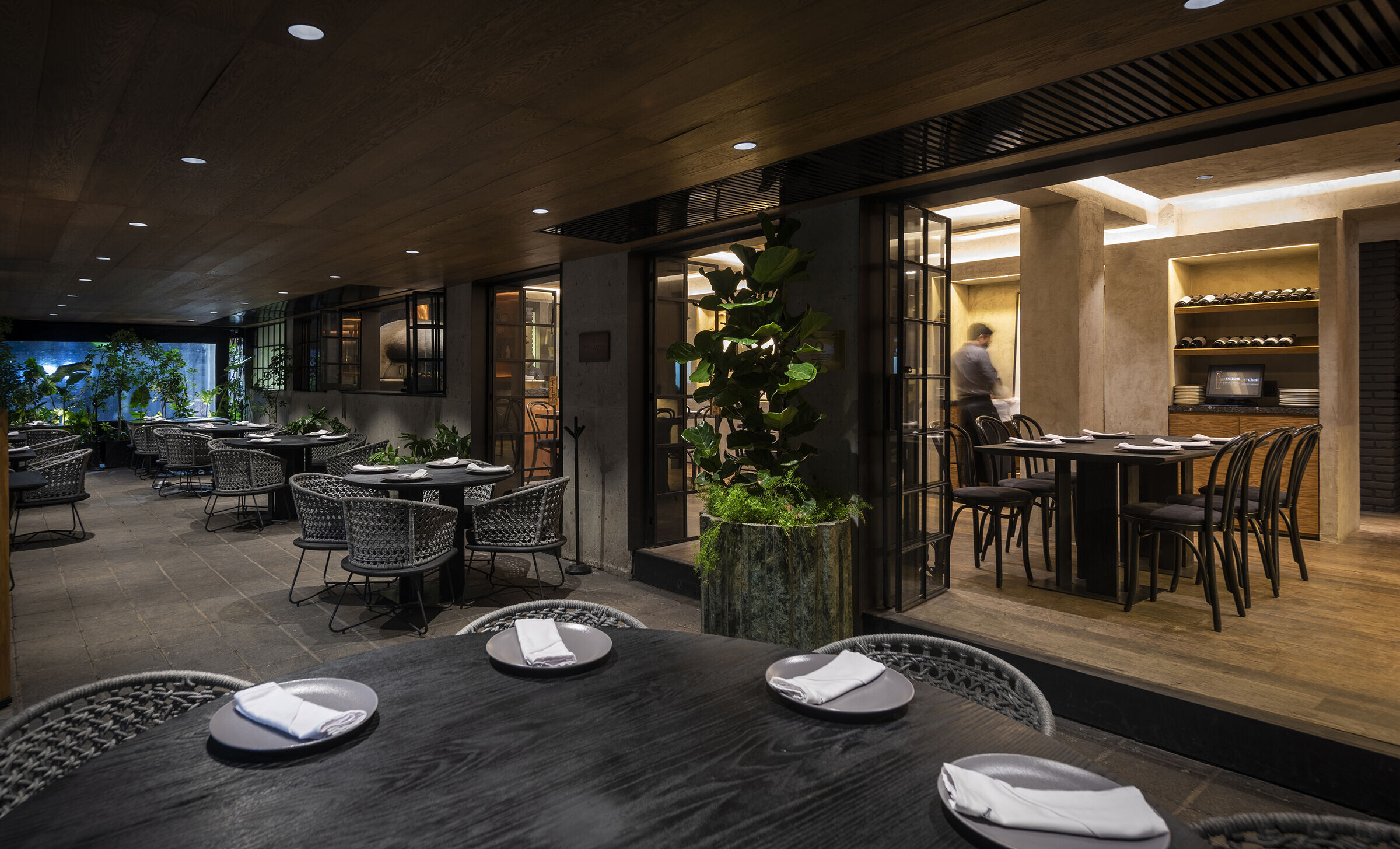 The inspiration is the story of the three Fratelli brothers, with an industrial touch that tells us about the years when Pippo lived in New York, working as a pizza chef from one restaurant to another. The rustic-looking walls tell us about Toto and his years in the Mediterranean, dancing flamenco and working as a waiter. While Gennaro's sophistication comes from his years in Paris.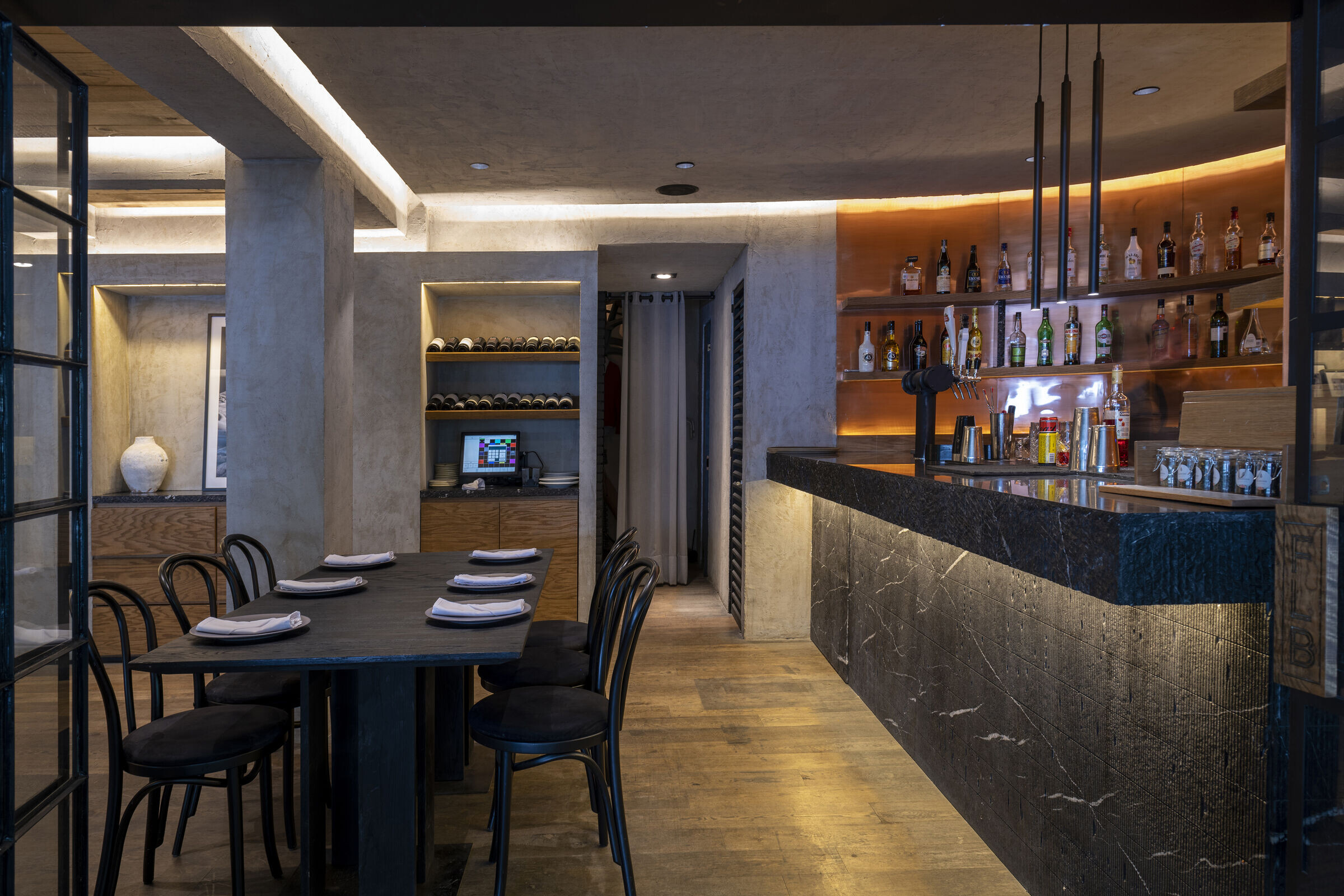 With 20 m2 of interior space and 20 m2 of terrace, a floor plan characterized by large structural elements that interrupt the space, and no relationship between the interior and the exterior, intervening the existing restaurant presented itself as a great challenge. To counteract these spatial conditions, glass doors and windows were opened, leaving the entire interior uncovered. With this, it was possible to illuminate the interior in a natural way and resemble the permeability of small street restaurants in Italy. Furthermore, the design was based on the essence of the materials; being careful to present the nature and character of these. With a clean and brutalist style, stucco, bricks, stone and wood are presented, surrounded by a layer of vegetation that provides privacy to the outdoor terrace and detaches the diner from the immediate urban environment.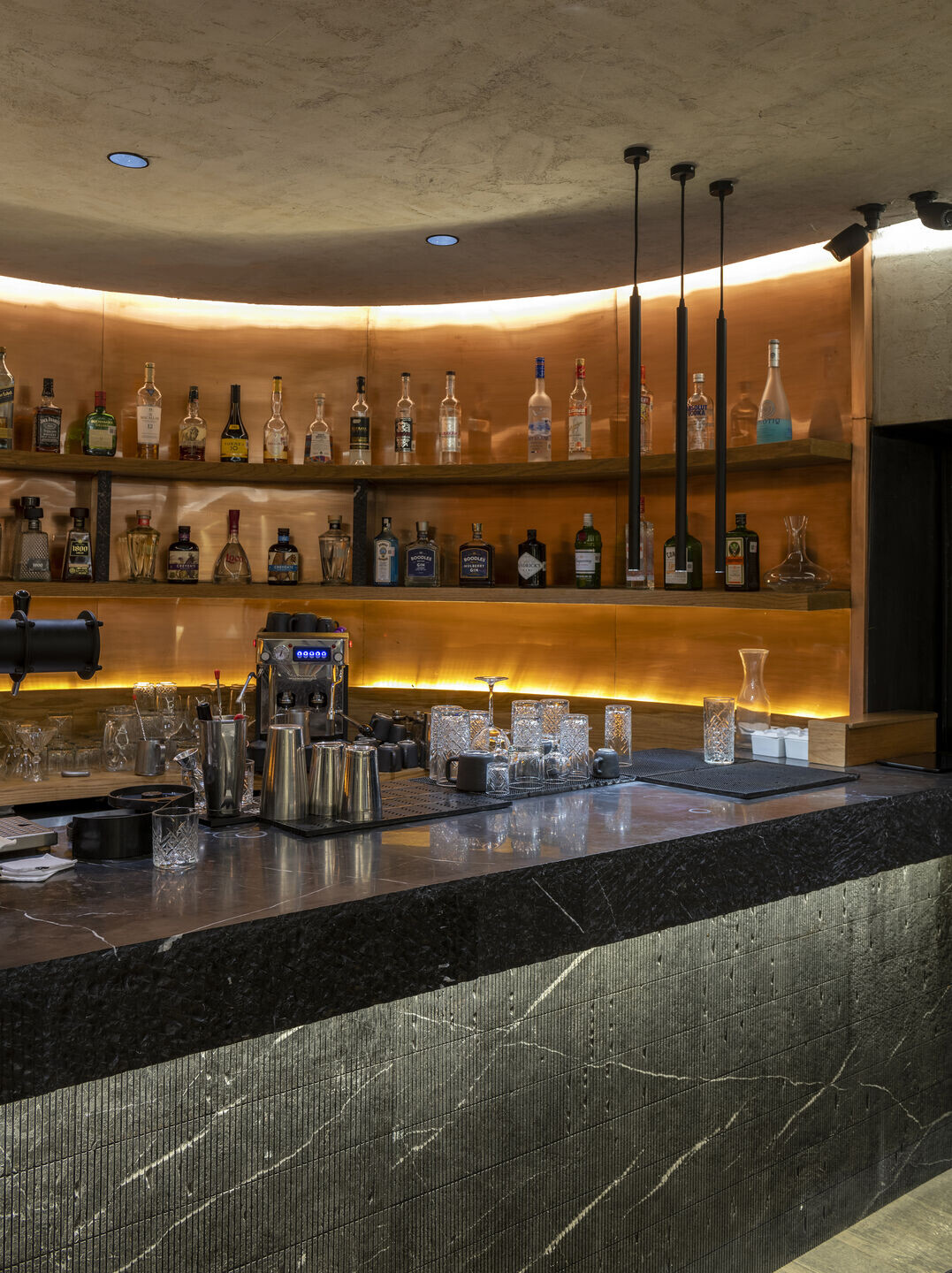 With the incorporation of the floor and ceilings of recovered wood, it seeks to reflect that constant use, like that pot or that pan that can never be replaced. The marble bars and tables, set a mood and are a reference to the Italian identity of the restaurant. Copper, one of the best conductors of heat that exists, not only gives us its unique hue, but also helps to generate that atmosphere of warmth and harmony that characterizes this project.