Summer house gets new interior design and garden pavilion in metallic structure in the leisure area with architecture by Estúdio Marion
The remodeling of the summer house, in the interior of São Paulo, was aimed at providing residents with more comfort and expanding the leisure area. The existing house received a new project from Estúdio Marion, headed by architects Iraima Casto and Melina Moraes, who redesigned the interior design, with a new layout in the social area, in order to meet the clients' wishes, in addition to starting the construction of a new outdoor leisure space, a garden pavilion designed from scratch.
For the interior design, the ethereal feeling of the internal spaces results from a delicate occupation of spaces, with few pieces, with a light and elegant design and finish, where a fluid circulation was privileged. The selection prioritized the choice of national design pieces, timeless and with natural finishes, such as wood, stones and fabrics, all in neutral and light tones.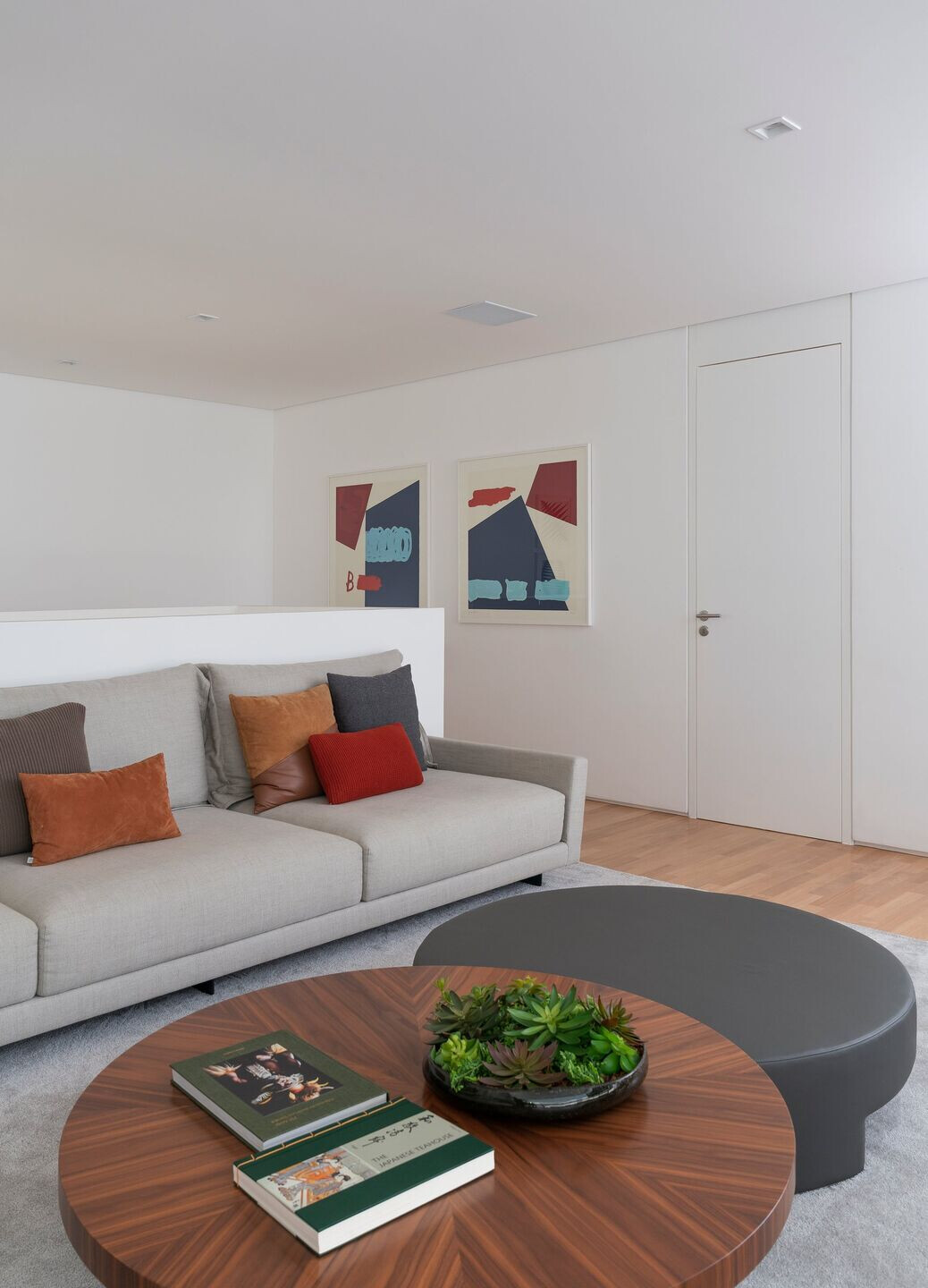 On the upper floor, intended for the intimate area, the architects designed new joinery furniture to dress the very contemporary and minimalist structure of the existing house. Among them, the headboards, chests of drawers, desks and panels for the bedrooms and the family room. All the trousseau of the rooms was chosen fabric by fabric to differentiate the environments, even in the smallest details.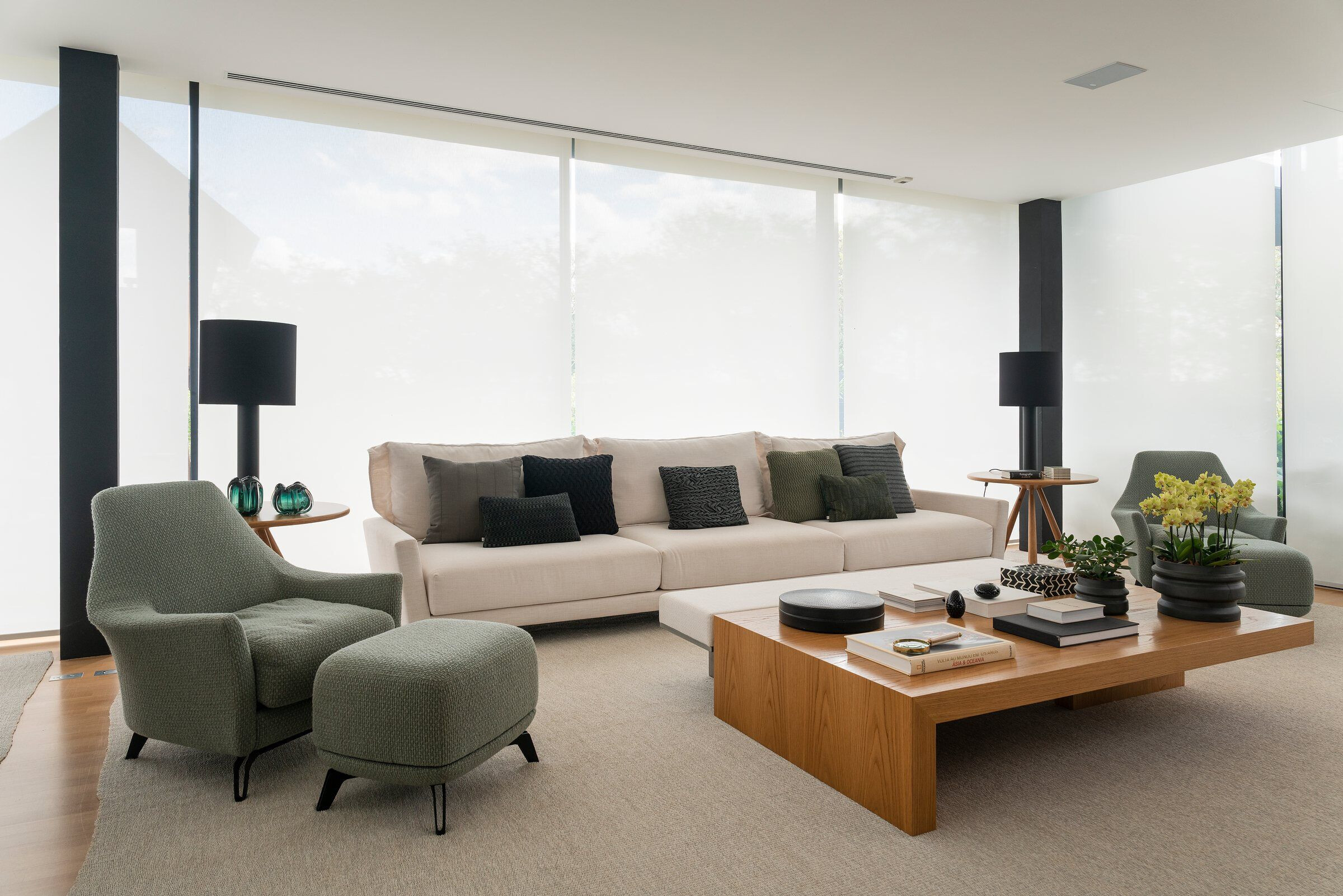 Outside, the leisure area was designed to be a natural extension of the architecture. The same volumetric concept and finish as the existing residence was used, with a black-painted concrete structure and ample frames. Like the house, an eave surrounds the central volume, but in this case, in a new material: a metallic pergola covered in glass protects from the rain and filters sunlight using aluminum slats. The frames are fully opened through a system of hinged doors, completely integrating the interior with the garden.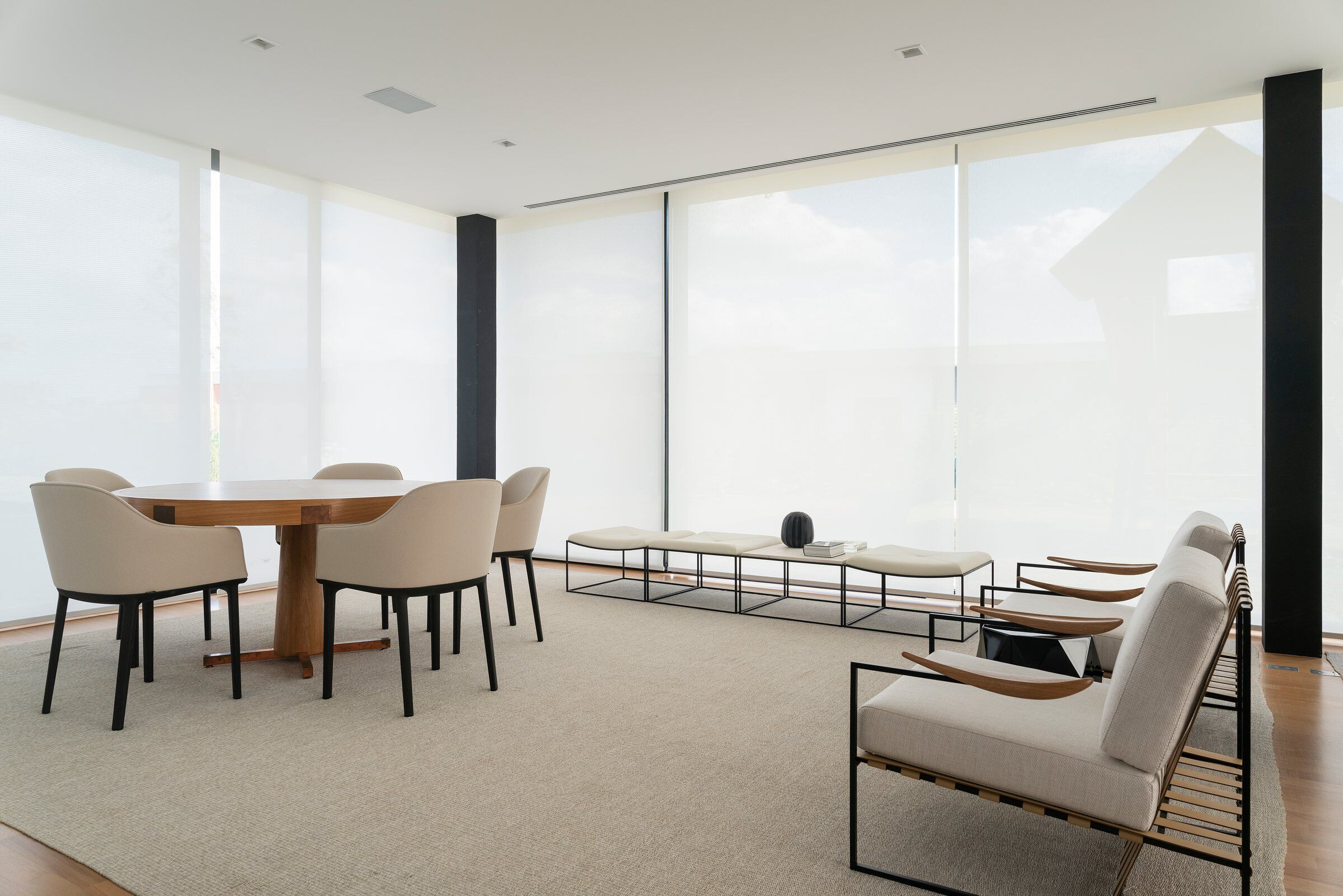 In the garden pavilion's finishes, the floors and the toilet received serrated São Gabriel granite, following the pattern of the external steps of the garden and pool solarium and, to counterbalance the minimalism and coldness of the base structure, MDF panels covered in wood formica on the walls and lining were used. The furniture, a little more informal in this area, also favors natural finishes such as solid wood in the structures and natural stones, on the table and on the barbecue island.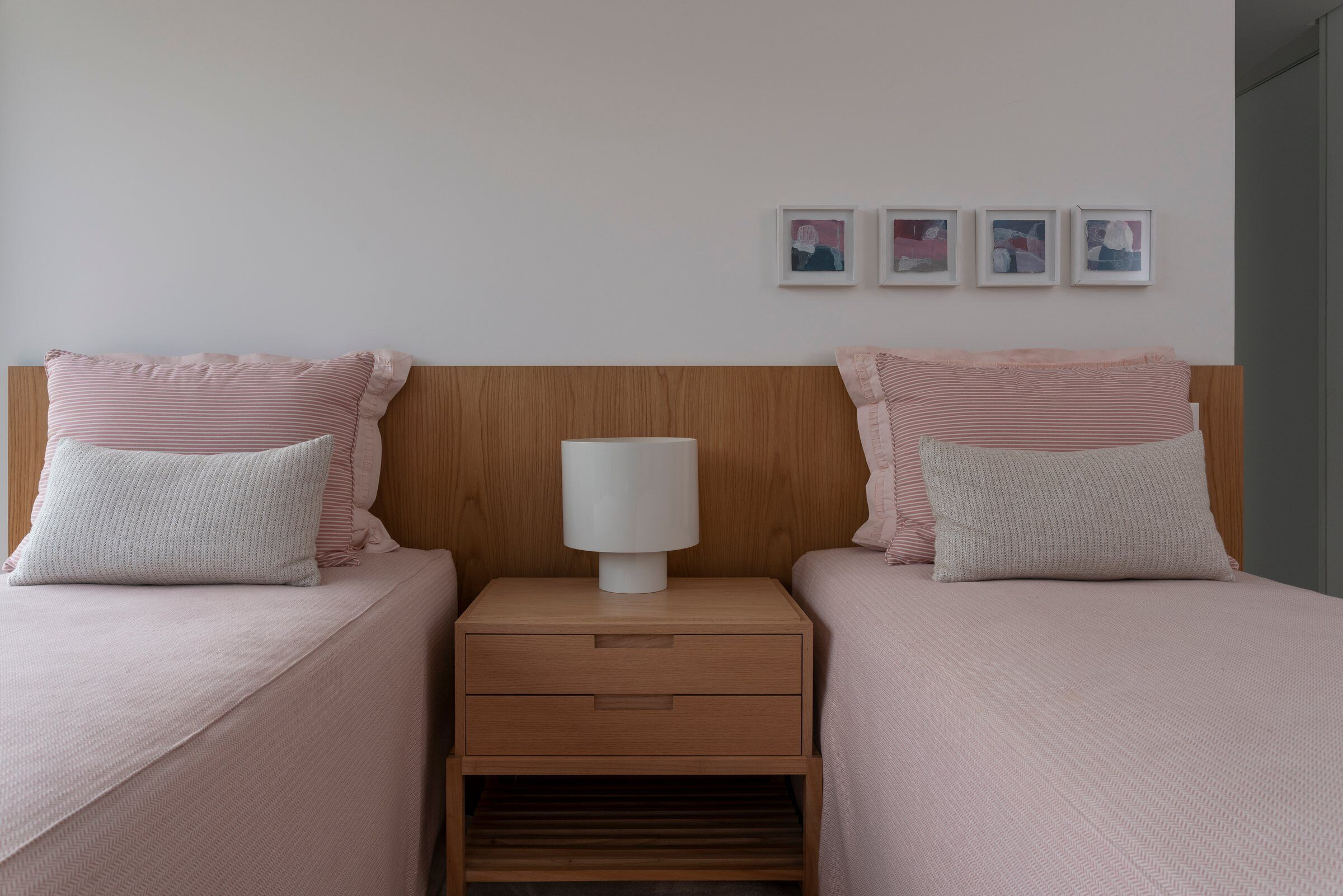 The painted black concrete, pergola and graphite frames are highlighted and the bespoke joinery of panels, lining and cabinets was made in MDF coated in standard Freijó Formica, for an area more exposed to bad weather, where natural wood would deteriorate quickly. The island and the top of the barbecue are in Milky Way granite.
Inside the house, MDF panels coated in natural oak and walnut veneer were used in the custom-built joinery and the choices respect and complement the existing finishes, with Tauari floors and carbonized wood.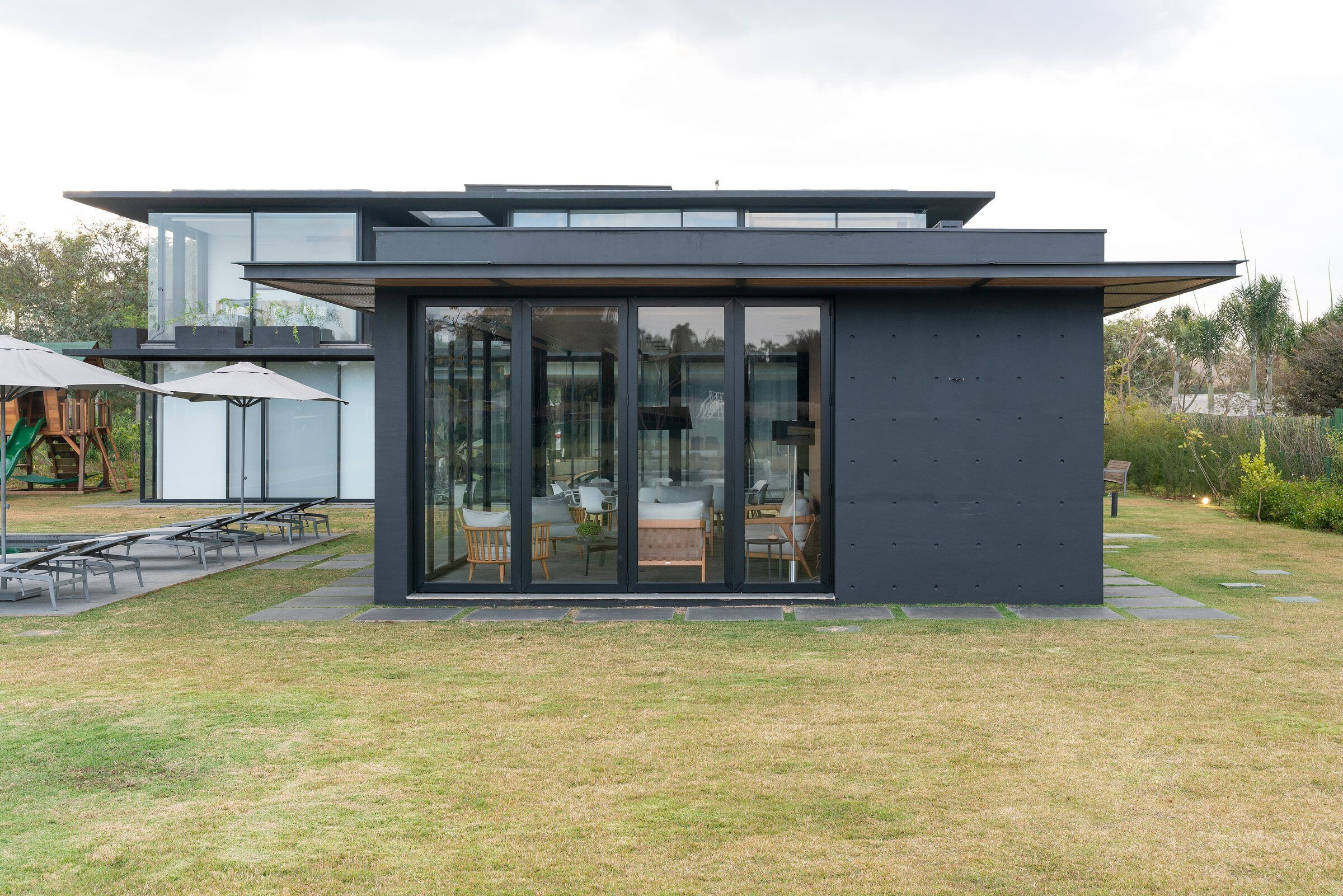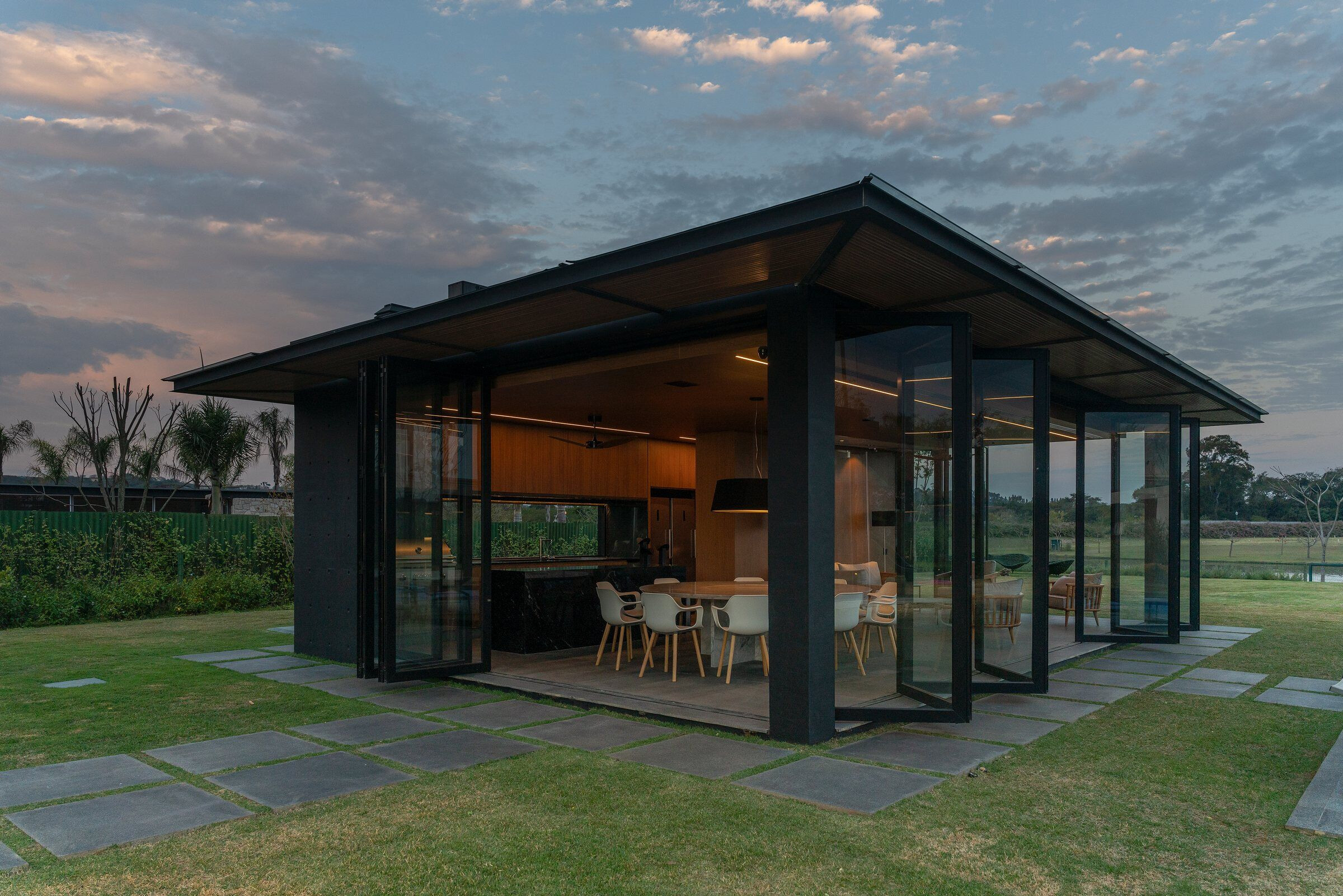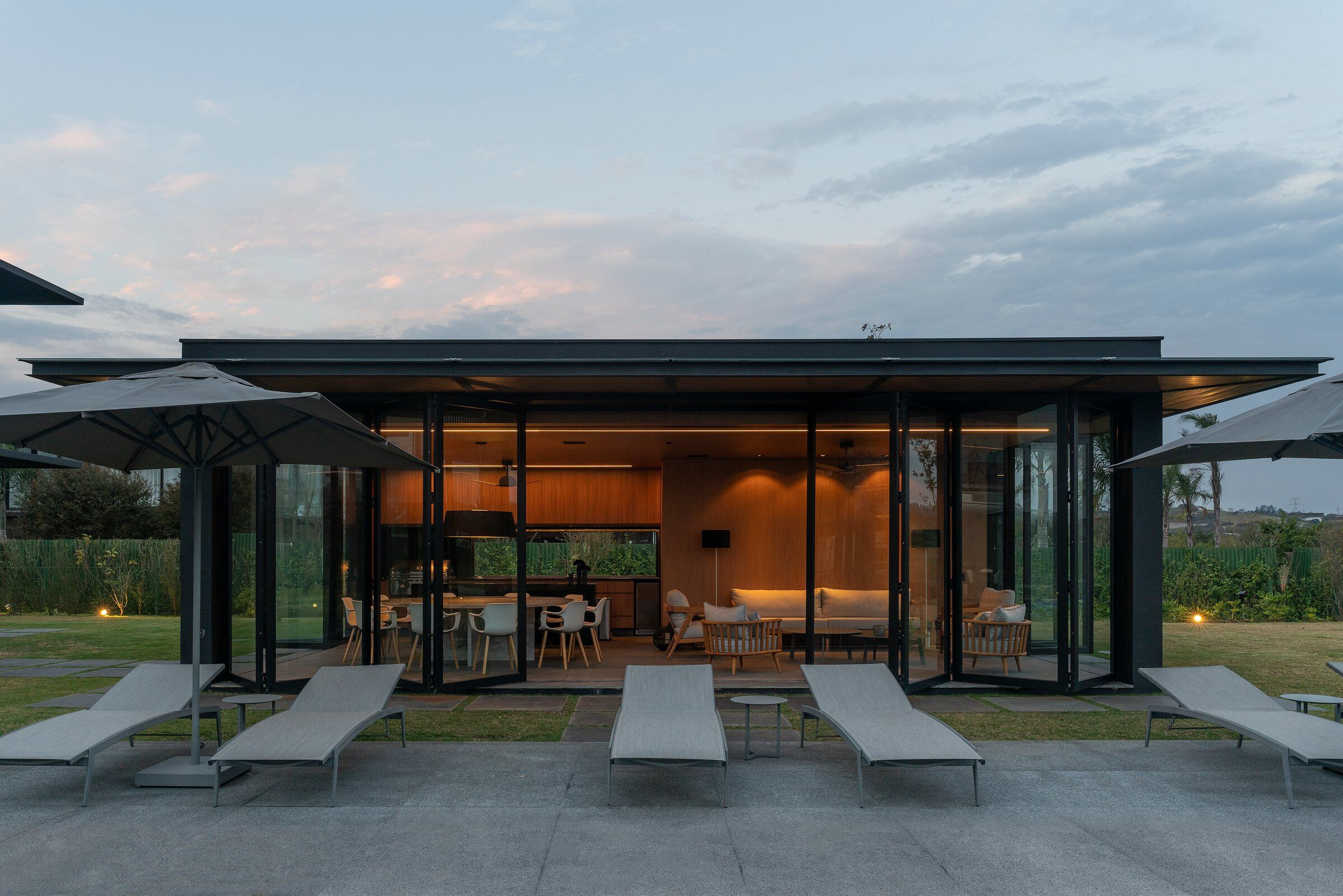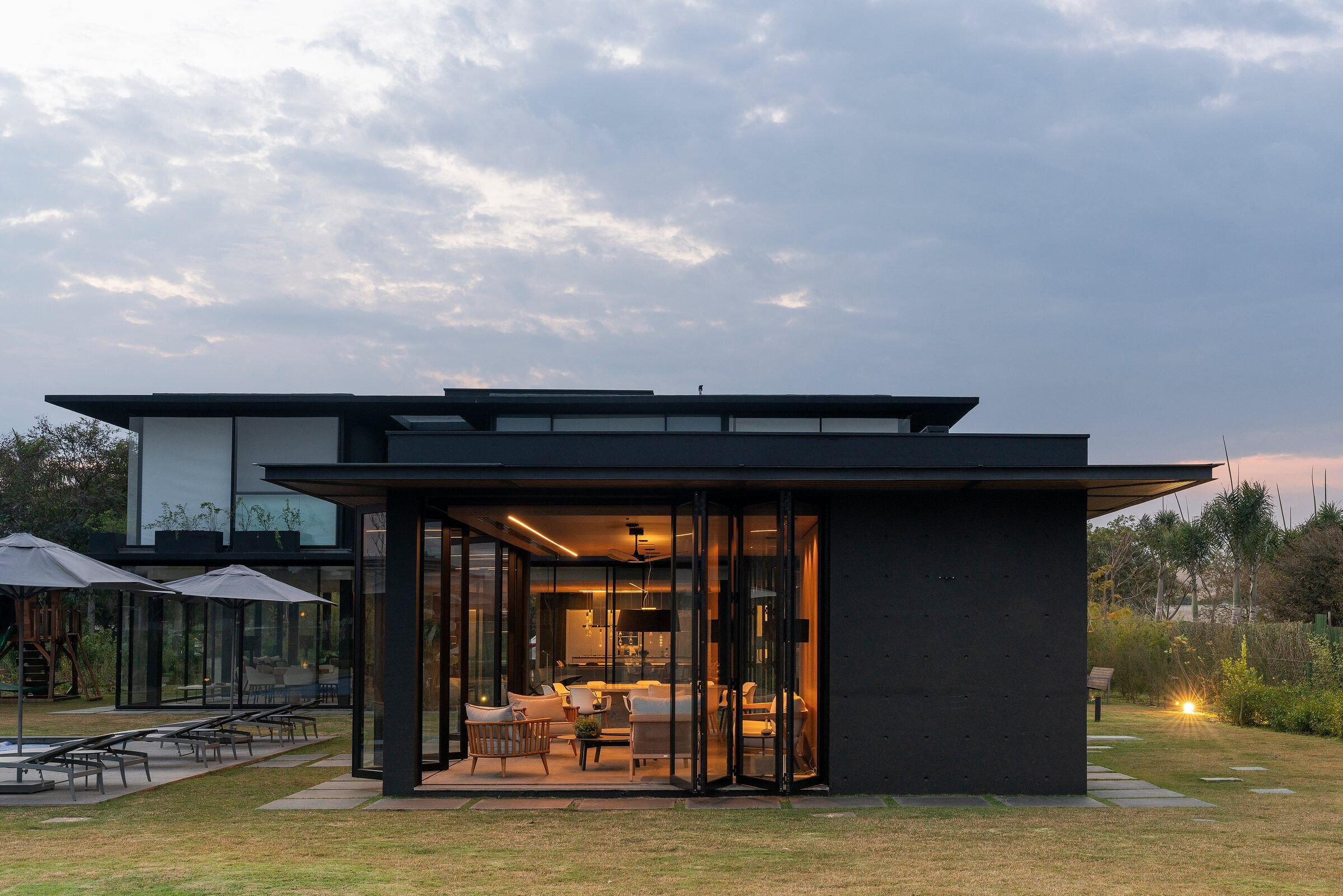 Material Used :
1. Furniture: Etel, Dpot, Érea, Itens Collections, Lumini, La Lampe, Casapronta, Dimlux, Phenicia Concept, Franccino Giardini, Sólida Mármores, Micasa, Almavera Escritório de Arte.
2. Suppliers: AR marcenaria (woodwork), Uniflex (blinds and curtains)