Eyehaus is a playful new ophthalmology clinic which brings the comfort of the house into the simple clean space of a clinic. Moving away from the traditional and into a modern design to suit the clients needs.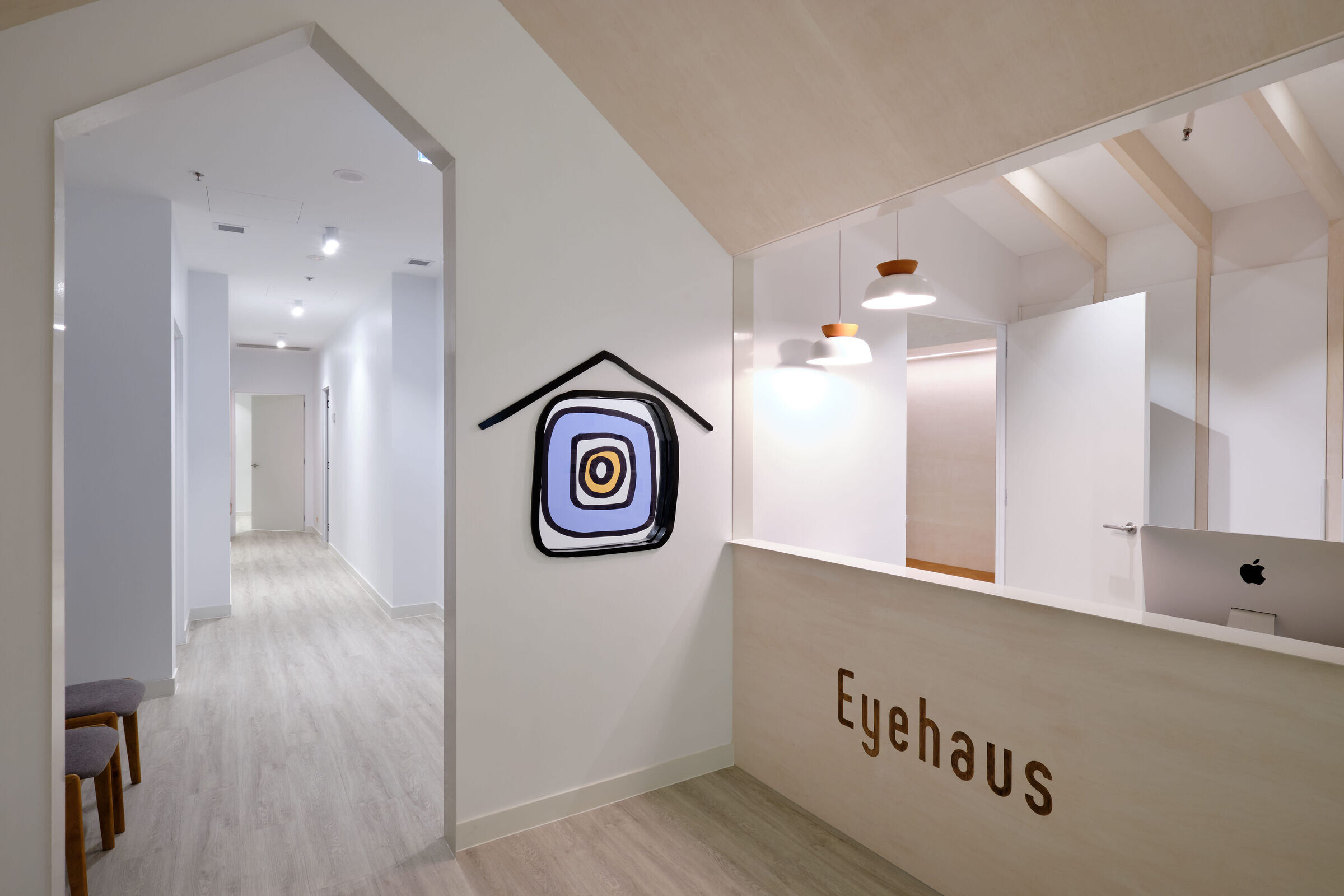 An important part of the design was playing with the idea of views and seeing. The facade was created out of this idea, through the use of custom made concrete blocks. The perforated shopfront allows the public to catch a glimpse of what is going on inside whilst still creating privacy for the tenancy, mimicking the act of looking through an eye apparatus.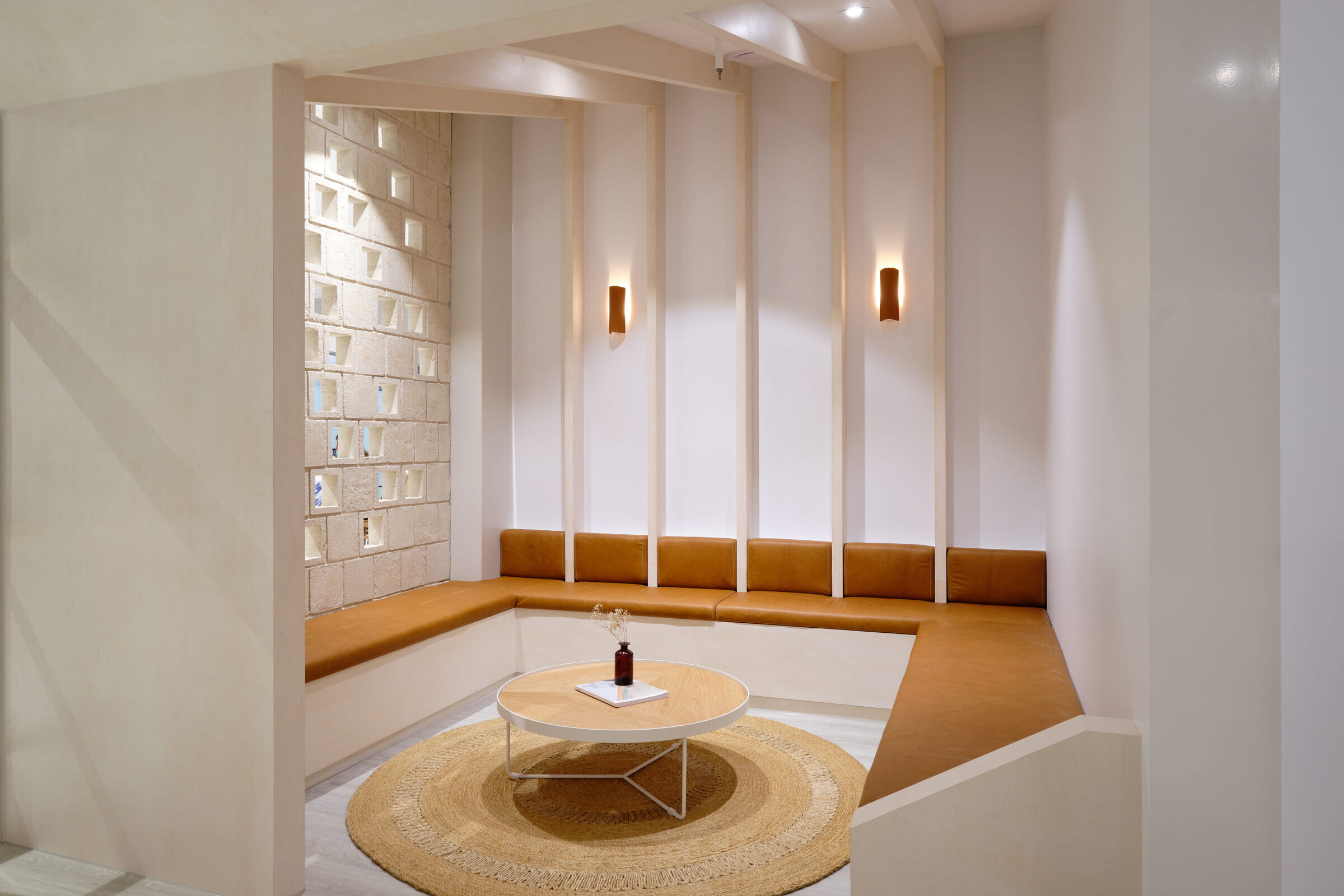 To emphasize the idea of the house the shape motif of a small house was repeated through out the design and the timber trussed pitched ceilings are suggestive of timber framed home. The leather seating and warm light in waiting area is used to depart from the idea of a clinic and towards a more comfortable and inviting space.
Team:
Architect: Studio P - Architecture & Interiors
Builder: Prepared Constructions
Photographer: Adam Powell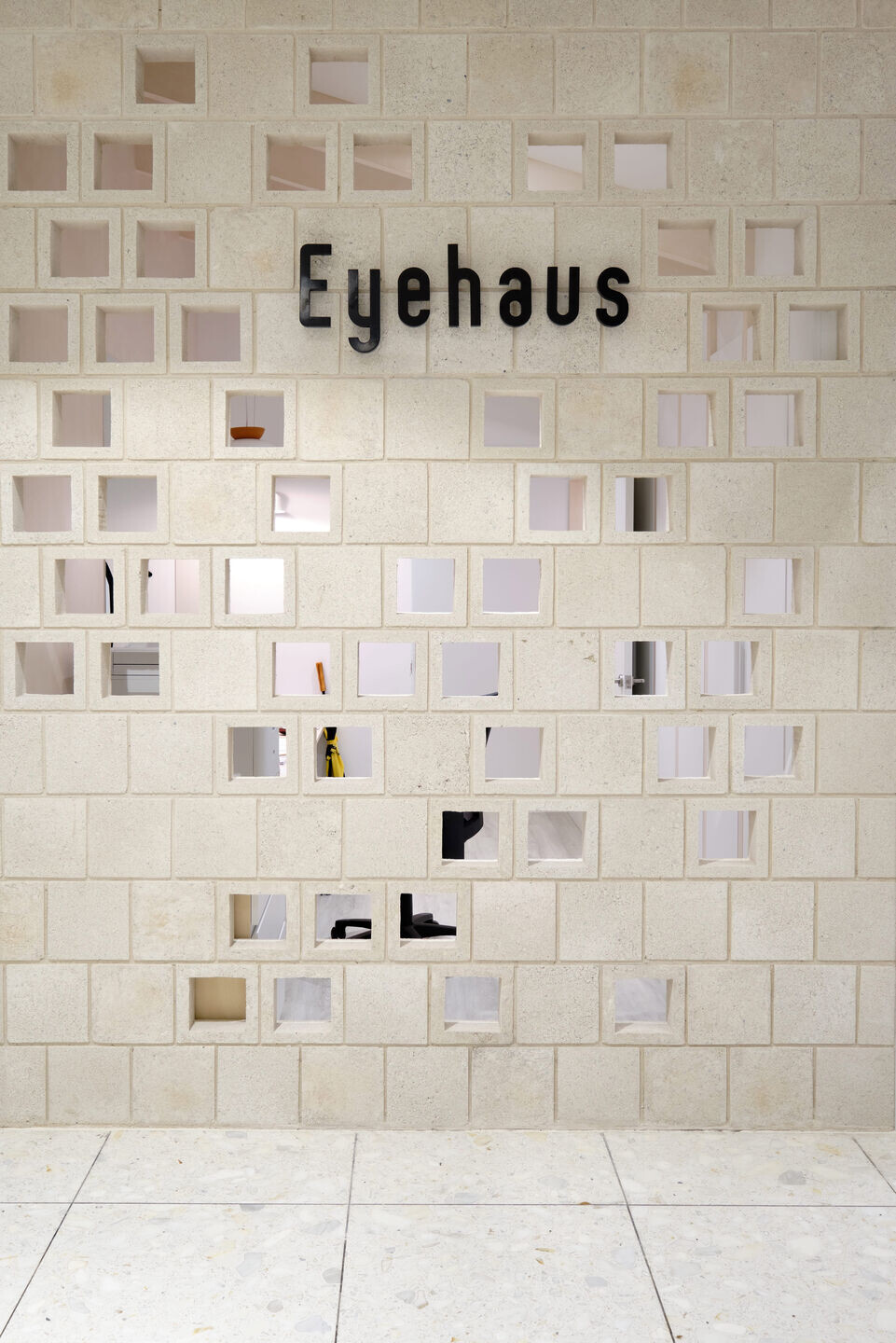 Materials Used:
Concrete blocks: Cubic Products
Terracotta Lights: South Drawn (formerly known as Lumil)