Biselli Katchborian retrofit project for a 80's school creates new points of natural light and better visual communication (Brazil)
A retrofit project for this 80's school in brazil creates new points of natural light and better visual communication by systematizing the use of colors
The brazilian architecture office Biselli Katchborian Arquitetos, led by the architects Artur Katchborian and Mario Biselli, are the responsible of the new retrofit and expansion project of Etapa School, in a building orignally designed in 1984 by the brazilian architect Paulo Bastos in São Paulo (Brazil).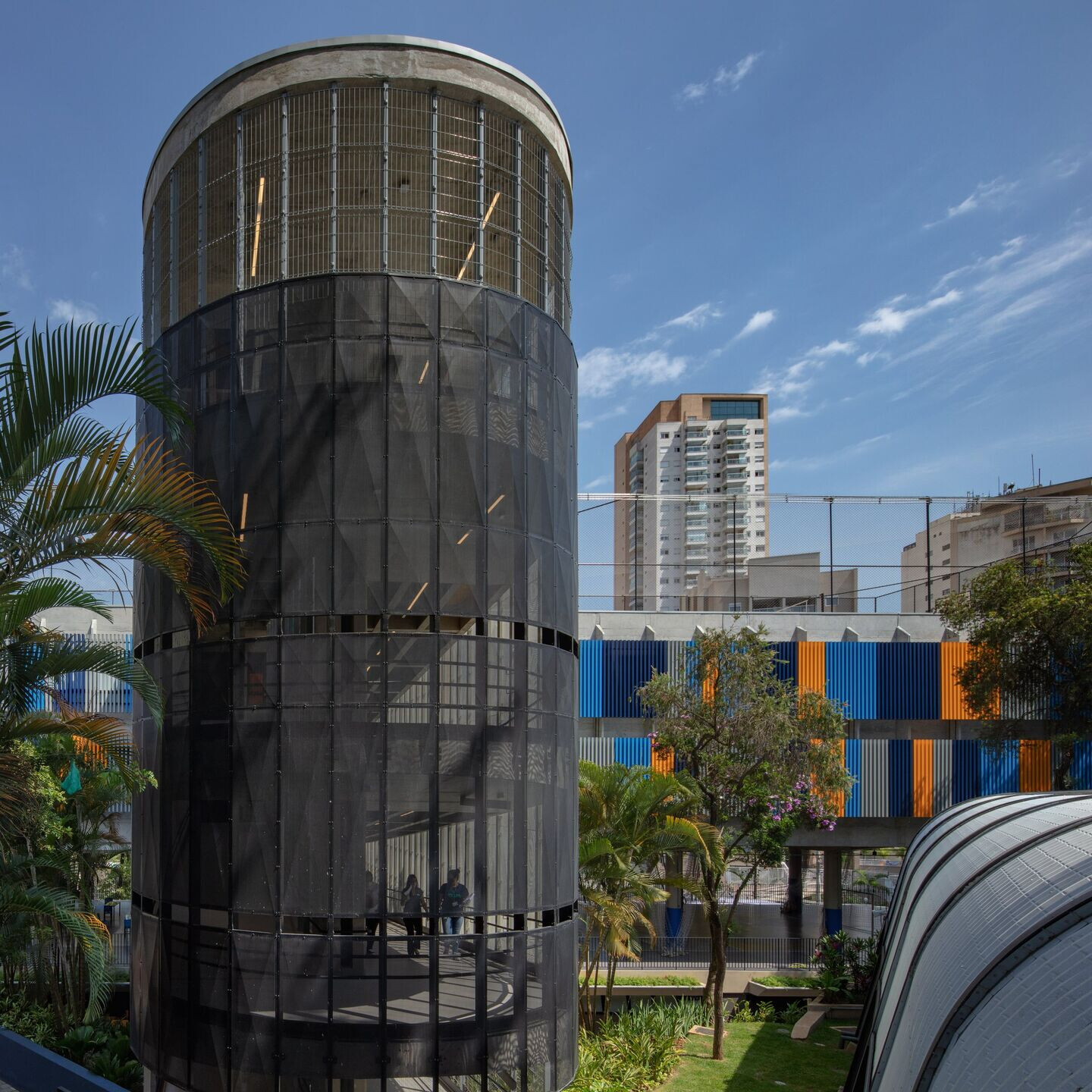 In addition to the search for new natural light entrances, better clarity and a good institutional communication, the proposal took advantage of the 15 meters gap between Palestina street and Mascote avenue (located in the east side of the town) to create two accesses. The project program school consists of 2 blocks, with the largest one dedicated to classrooms and laboratories and the smallest dedicated mainly to administrative functions.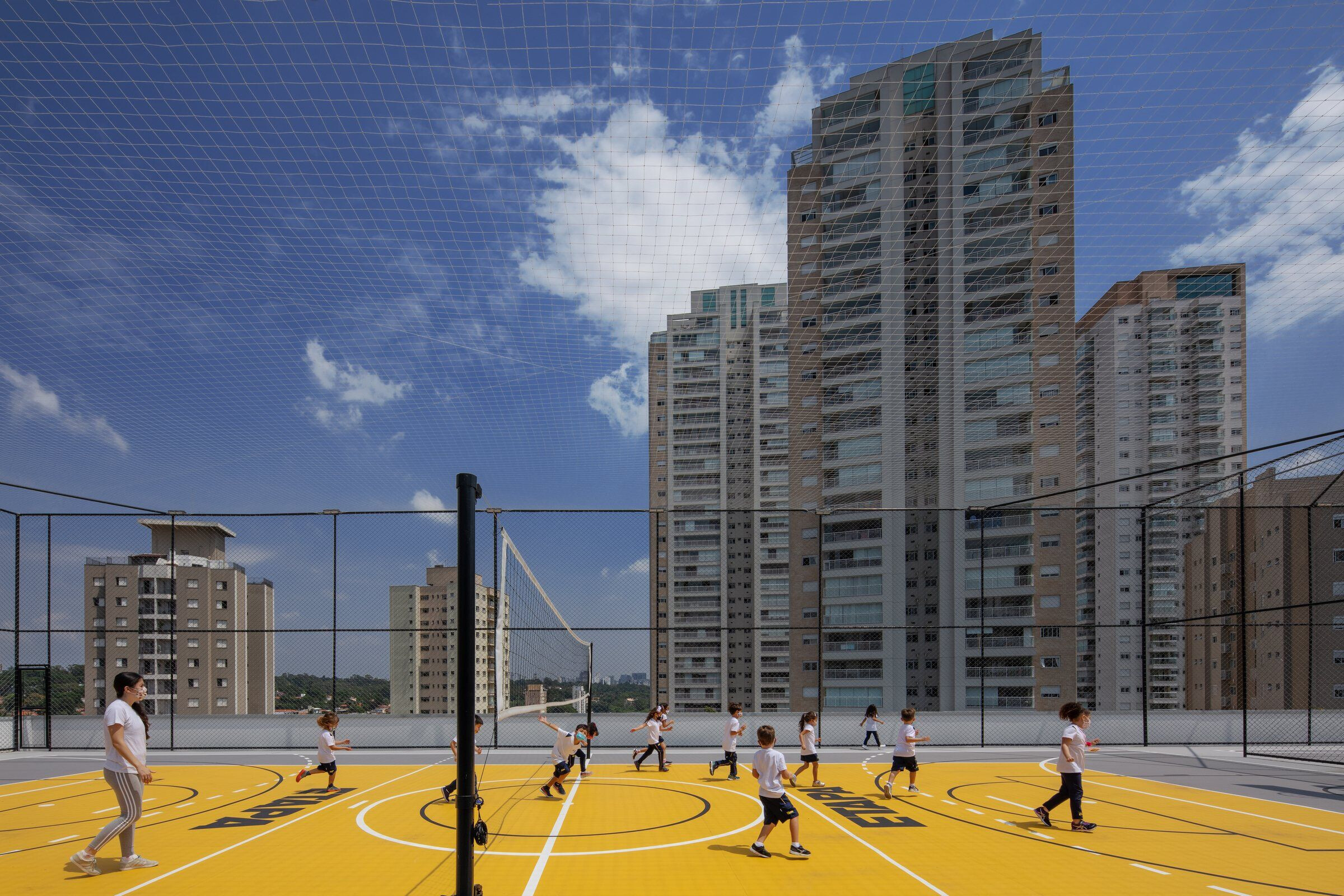 "We took the use of the lot to the maximum allowed by current legislation, adding two floors to the administrative block. In this way, it was possible to accommodate the project extensive program, which ranges from kindergarten to high school. In this block, designed in a square plan, the central void was expanded, flooding all the floors with natural light", says Artur Katchborian, architect and partner of Biselli Katchborian.
In addition to the existing indoor court, the project created two more uncovered courts, reactivating the access to the building's roof. The retrofit process in this case was highlighted due to new rules regarding safety and accessibility: the installation of elevators, the renovation of emergency stairs and several other elements needed to be adapted.
Since the building was designed as a school, in many ways the project takes advantage of certain conditions. This is the case of the indoor patio, which, in addition to being a desirable void in terms of volume, it also organizes the project uses; below, early Childhood Education with access from Mascote avenue, above, Elementary and High School, with access from Palestina street.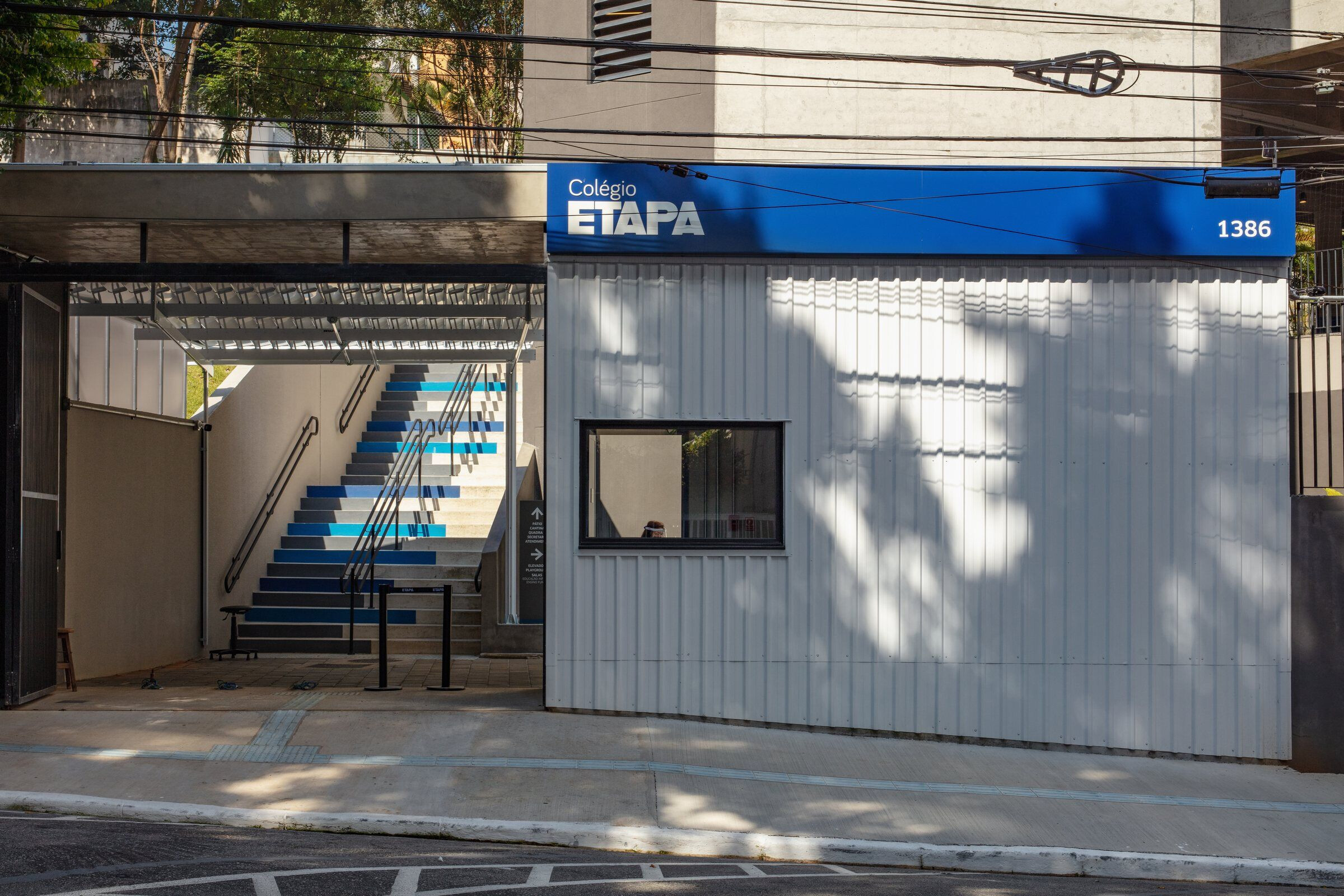 The access of the school underwent major changes: the embarkation and disembarkation area was expanded and the mainly access gained institutional clarity, taking place through the administrative block at the level of the indoor patio.
The chromatic project, which extends from the facades to the internal environments, including visual communication, unifies the blocks and establishes the educational institution's visual identity.