ESIC Business School is one of the most famous private educational buildings in Spain, and this one located in Madrid wanted to amplify its facilities so it can welcome more tan 4.000 students. Eduardo Gómez García, Inmaculada Díaz Hernández and José Manuel Granados Baño were the architects behind this project of sustainable properties, formed by 40 classrooms, workshops, an auditorium, leisure rooms and parking.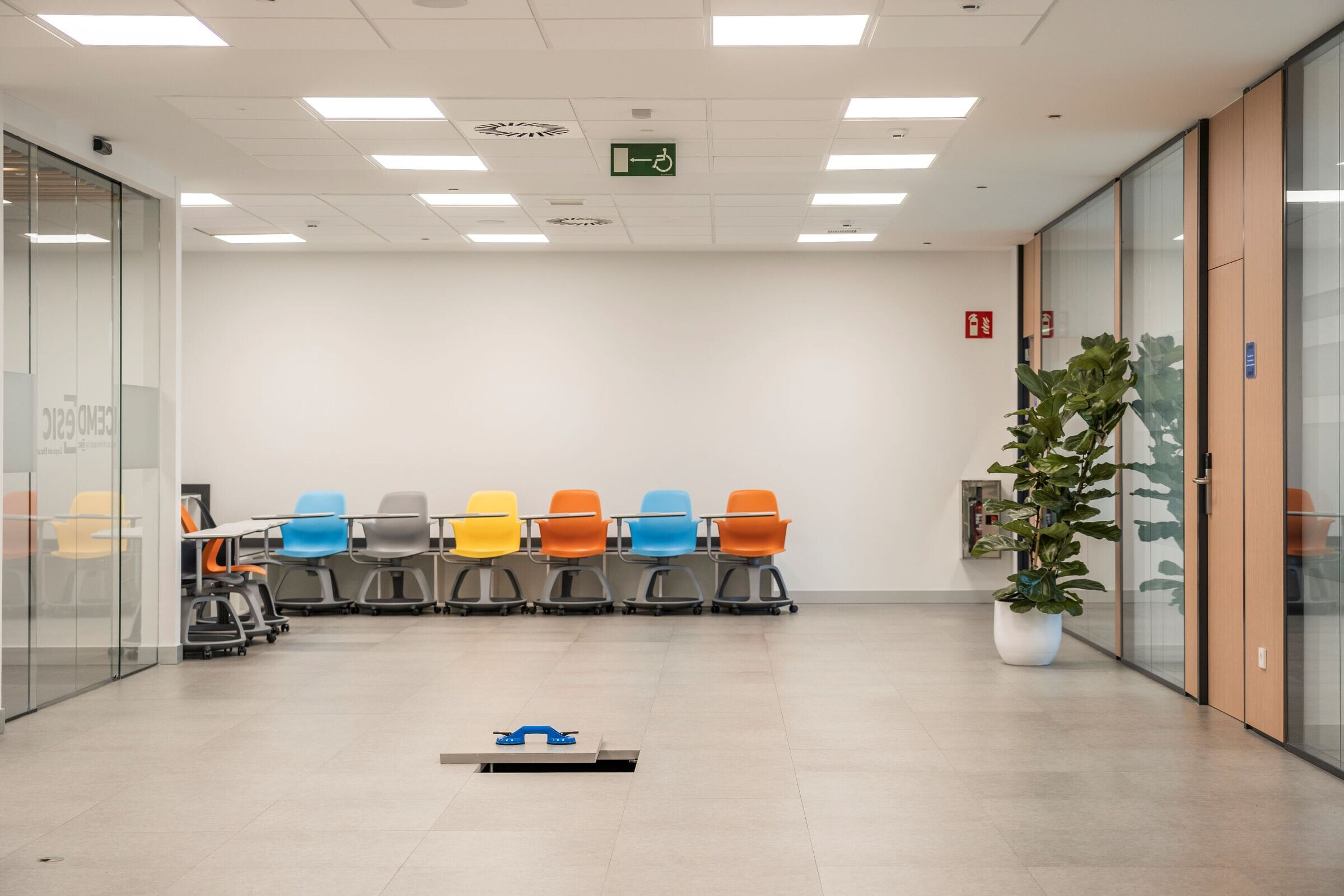 The aim was to get the gold LEED certification, hence there were many initiatives taking place, such as ventilation, high-efficient air flow control, LED lighting and soundproofing (among others). Choosing the best materials in terms of sustainability was one of the most important goals for the engineers, and so was for Polygroup, who provided the best sollution for the raised access floors.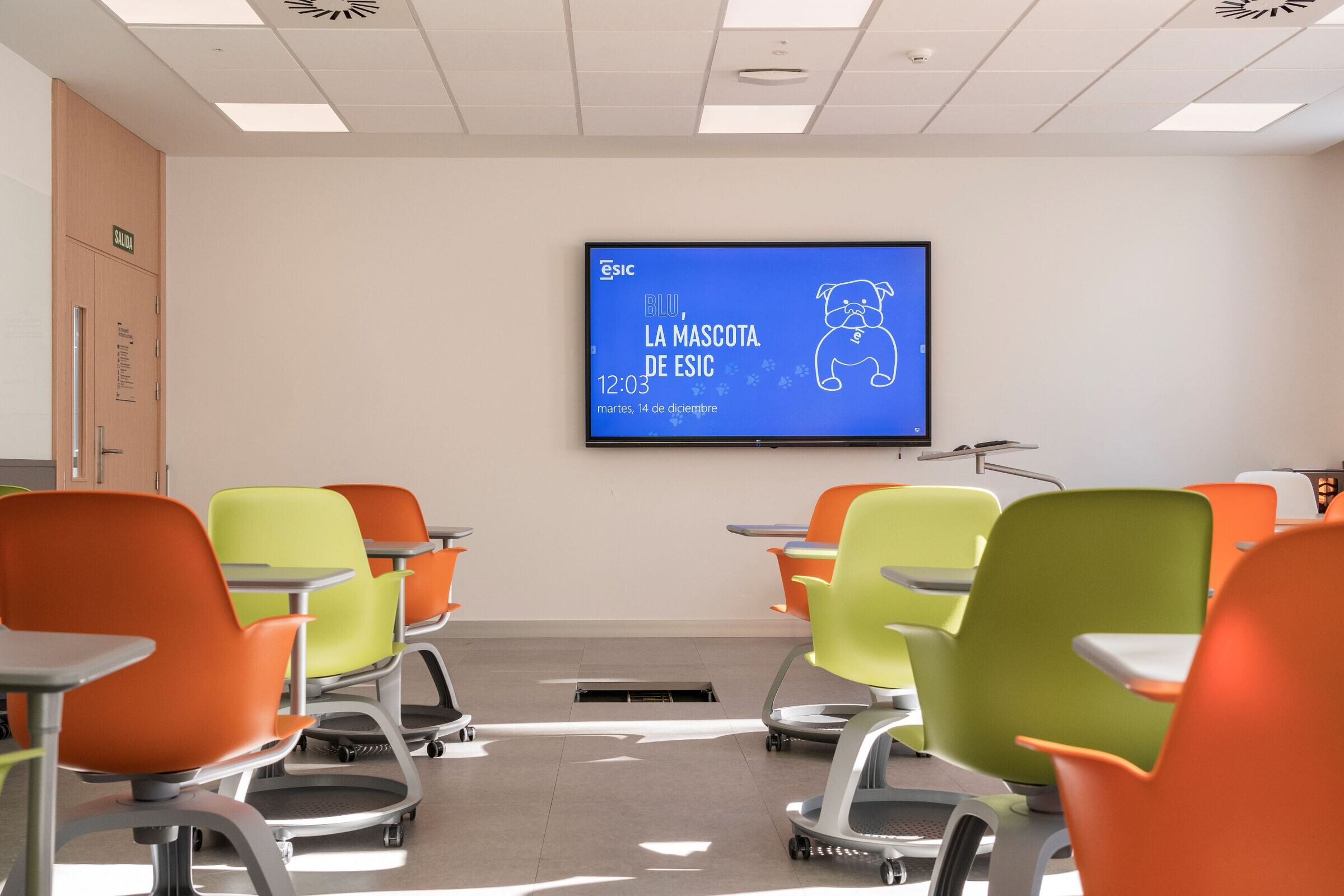 GAMAFLOR PAC 35/05 raised access floor systems were installed. They're made of high density chipboard panels supported by pedestals with anti-corrosive protection and PVC covering such as their HPV Lider 3312; a great sollution for managing and supporting heavy duties with a beautiful aesthetic look and continuous effect, all thanks to the Sovereign® technology where all edges remain invisible at first sight. The high-reciclability ratio of Polygroup's raw material, their FSC and LEED certifications and sustainable manufacturing process made them one of the main manufacturers that supported the eco-friendly requirements for the project.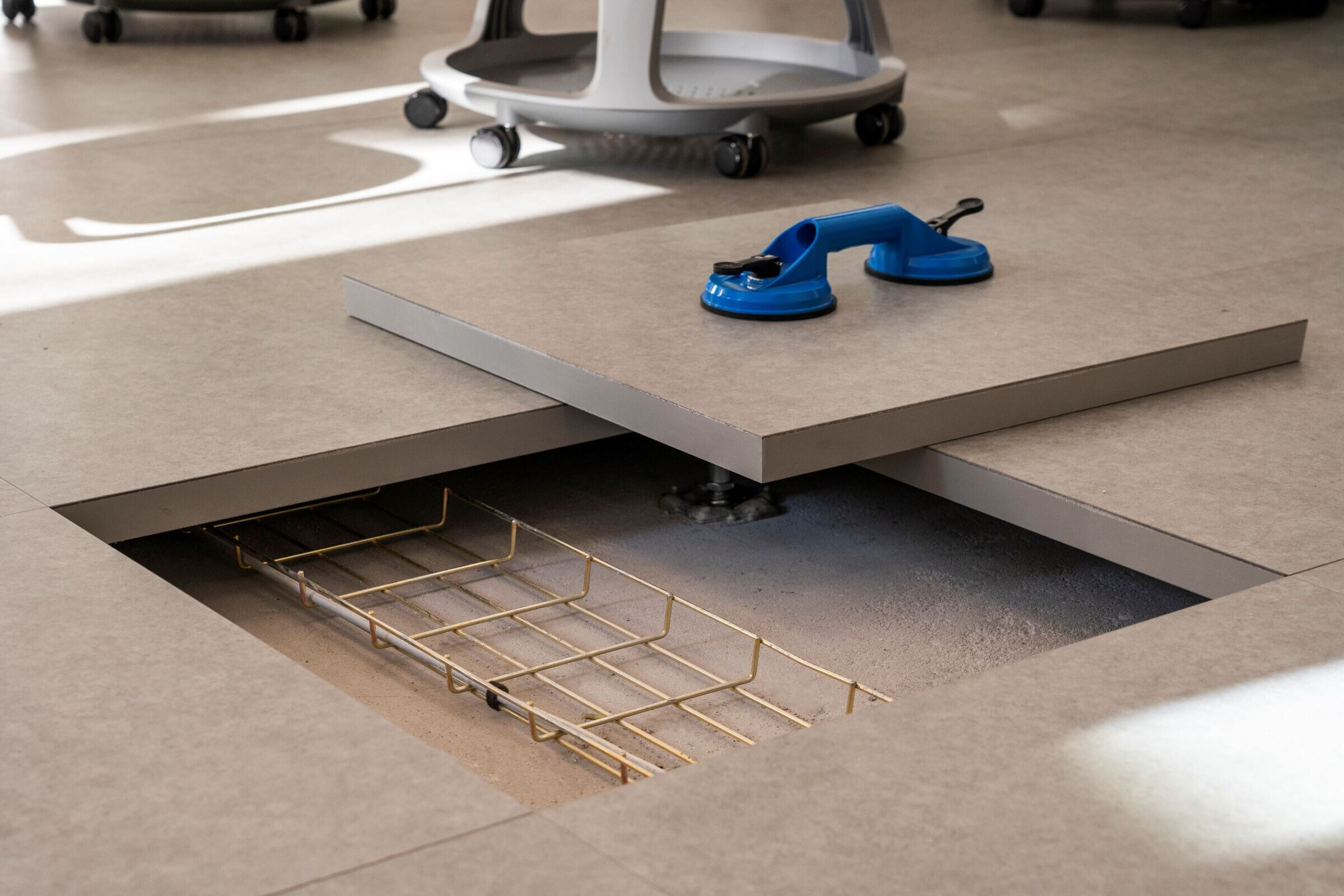 All this features directly affects to achieve a comfortable environment so students could work easily and promote their creativity while learning in a cosy place.