The building stands on the banks of a stream in the Reggio Emilia mountains, on the grounds of a 1950s ceramic factory previously demolished to make room for the new building.The project starts from the need to create large and flexible spaces, with the aim of creating a building that also responds to the need to represent the image of the company and guarantee a comfortable work area for operators, and also capable of dialogue with the place.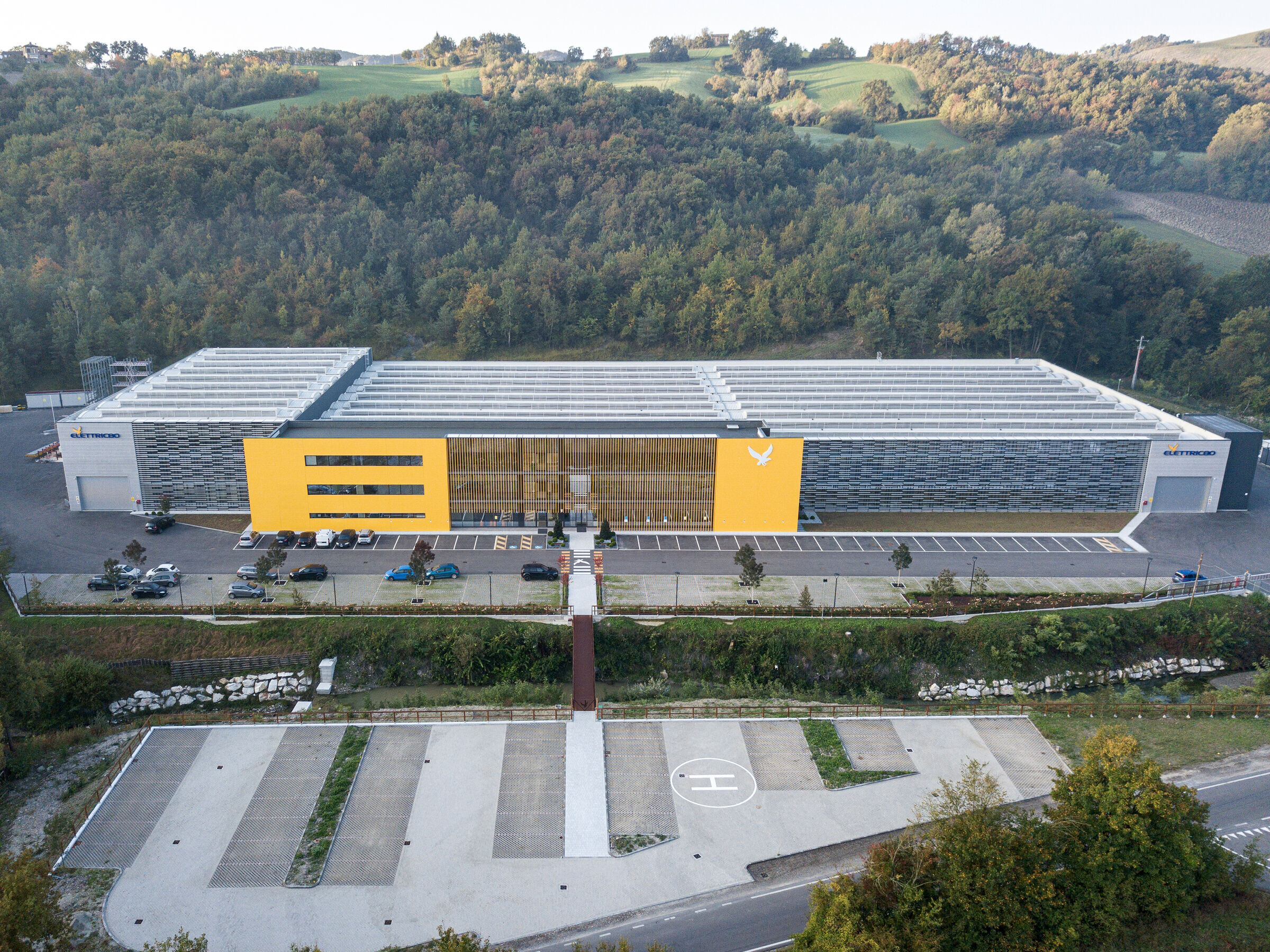 Hence the use of a composition of simple volumes, which made it possible to create large internal free spaces and to modulate the heights according to the production needs of the various areas of the building. The result is a concatenation of volumes that intersect and slide among themselves, breaking the typical monolithic nature of production buildings and creating an organism in which different shapes and materials interact.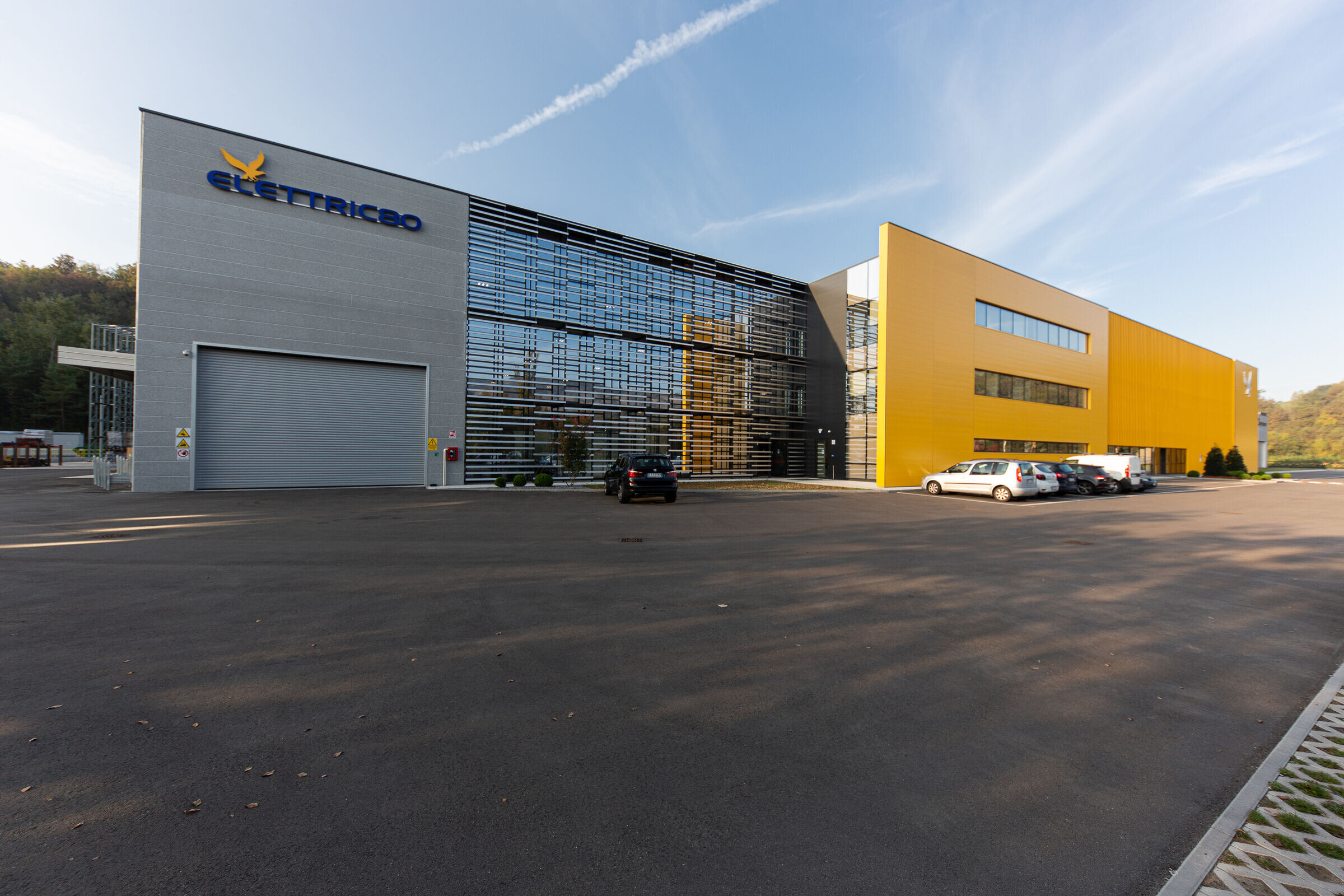 The main feature that connotes the intervention appears to be the treatment of the facades, in which the unusual solution of the parts corresponding to the production area stands out: generally closed areas and devoted only to functionality, here open onto the outside with complete glazed walls, facing the entire production sector towards the outside. This allows the production lines to be fully opened towards the surrounding greenery, creating a bright and pleasant work environment, and at the same time to create a visually light facade where the glass reflects the greenery and the mountains, in which a sunscreen with a fragmented design seems to "dematerialize" the imposing volume of the factory.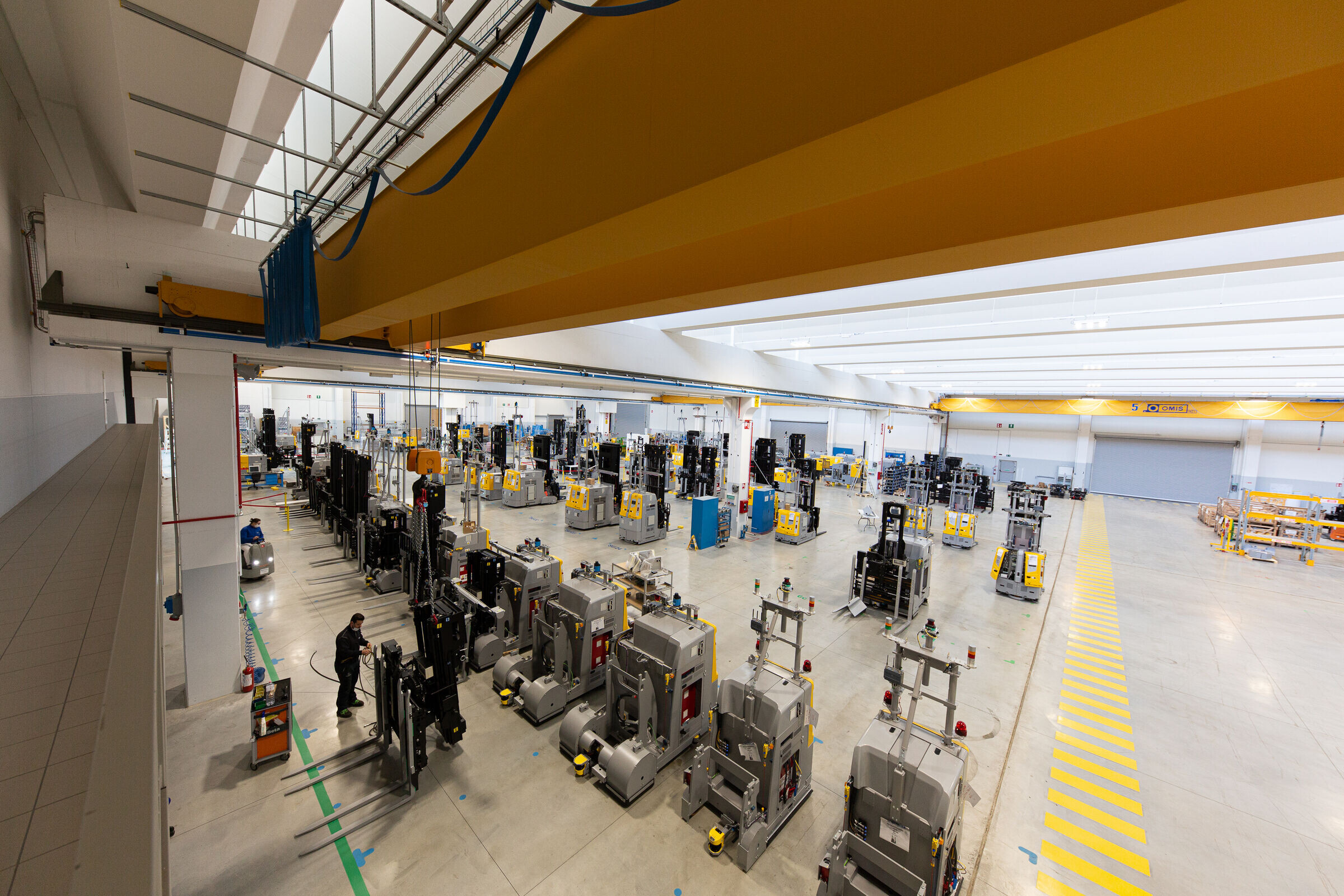 On a different level, the office building is in turn made up of different volumes slipped together that create a dynamic effect of decomposition of the imposing size. In particular, the outermost part is treated as if it were a thin colored sheet that gives a vibrant character to the composition behind it played on the sober combination of the grays of the concrete and the metal coatings.