Southwest of Stuttgart, the state capital, one of the biggest school centres in Baden-Württemberg was created. The special feature of this project: German and U.S. standards apply to the building complex.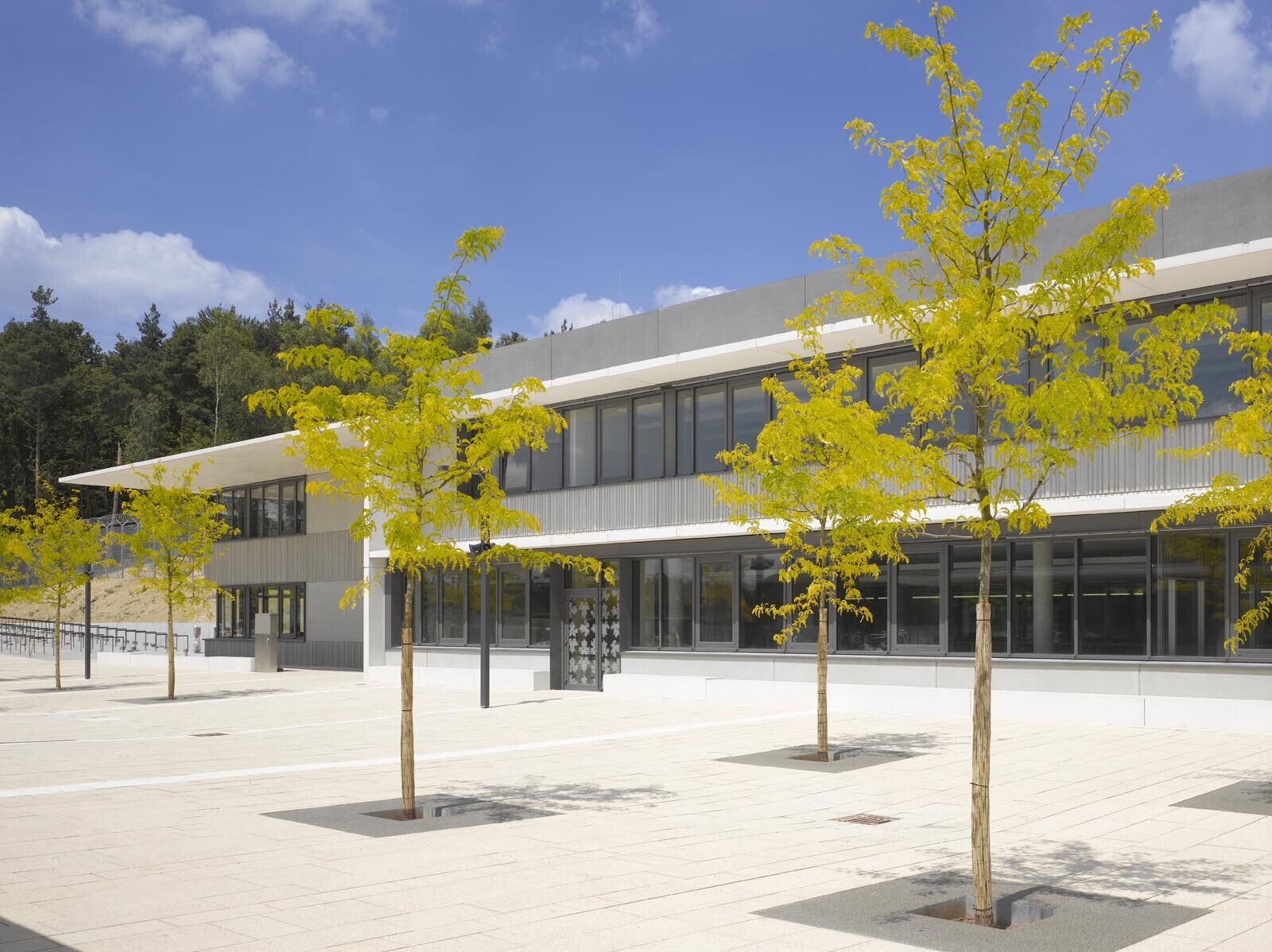 In the U.S. armed forces an matter of honour applies: At locations abroad, there must be no compromises in the quality of life for workers and their families. This guideline applies to sports and leisure activities as well as for social and cultural institutions. The latter include hospitals, libraries, sports facilities and also: schools.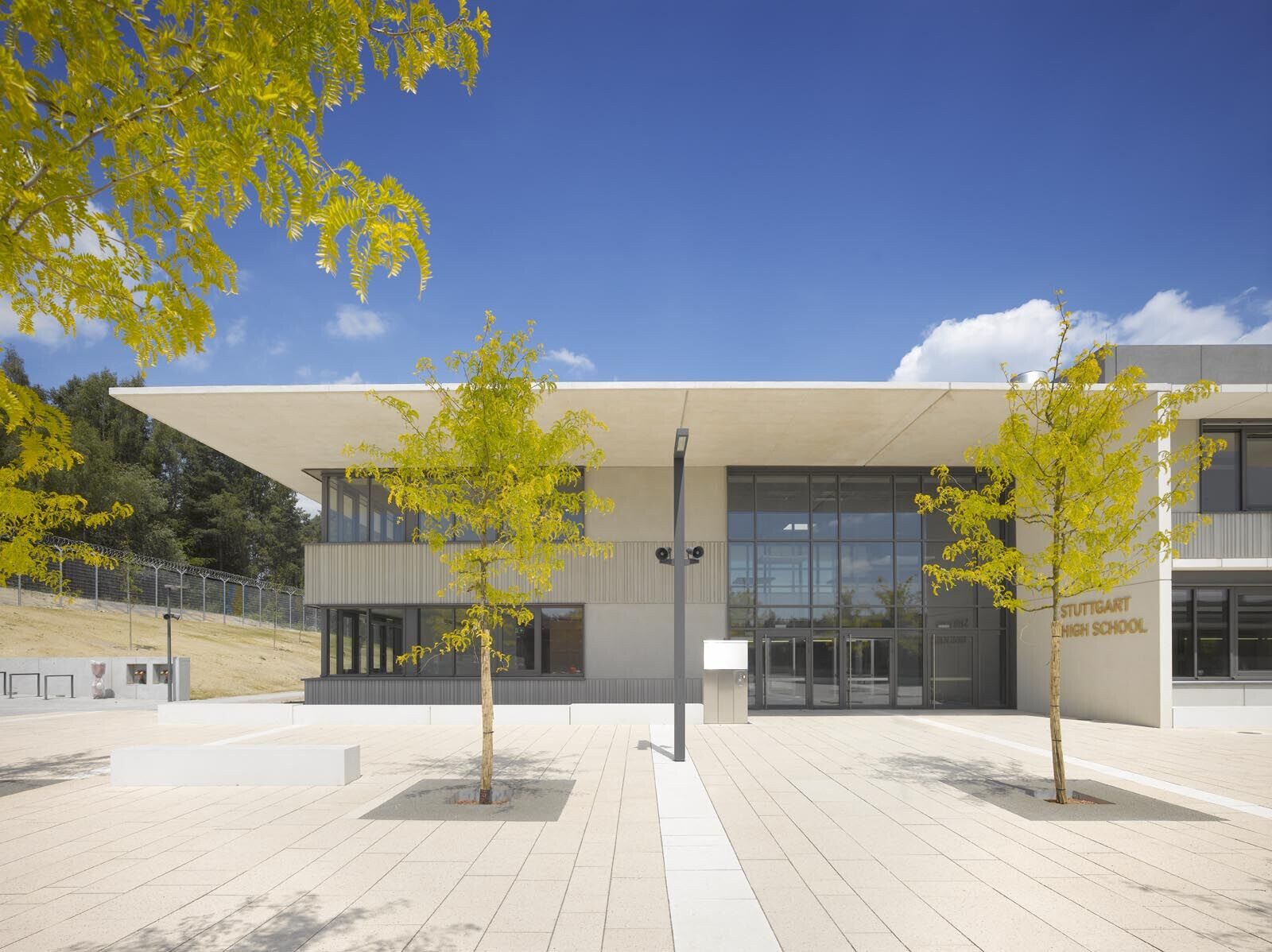 Our office had applied in a public tender along with the Stuttgart-based firm Aldinger Architekten, as well as the New York architects office Swanke Hayden Connell Architects for the new construction of the school centre. This planning team emerged victorious from the multi-level competition. The school opened in autumn 2015 in Böblingen and consists of an Elementary School and a High School for up to 1,500 students from the metropolitan region of Stuttgart.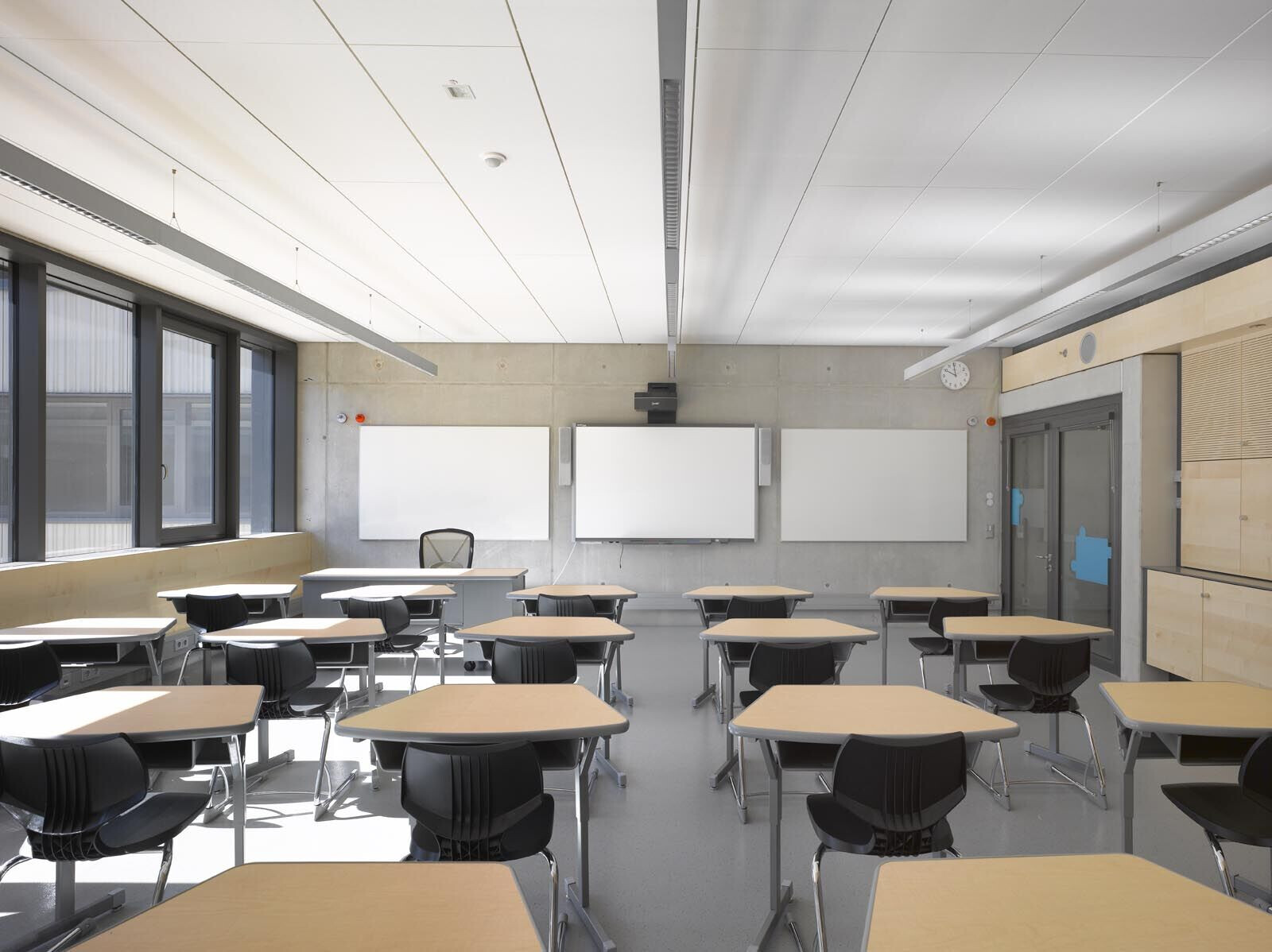 For each of the educational institutions a complex designed as a ribbon with two levels for school and administration was built. Both building ensembles run parallel from East to West. A connecting building accommodates the central kitchen and a large multipurpose room for each school. Separate gyms complement the programme. An "auditorium" for theatre and music events as well as spacious outdoor sports facilities are available. The bus station has a capacity of up to 50 school buses.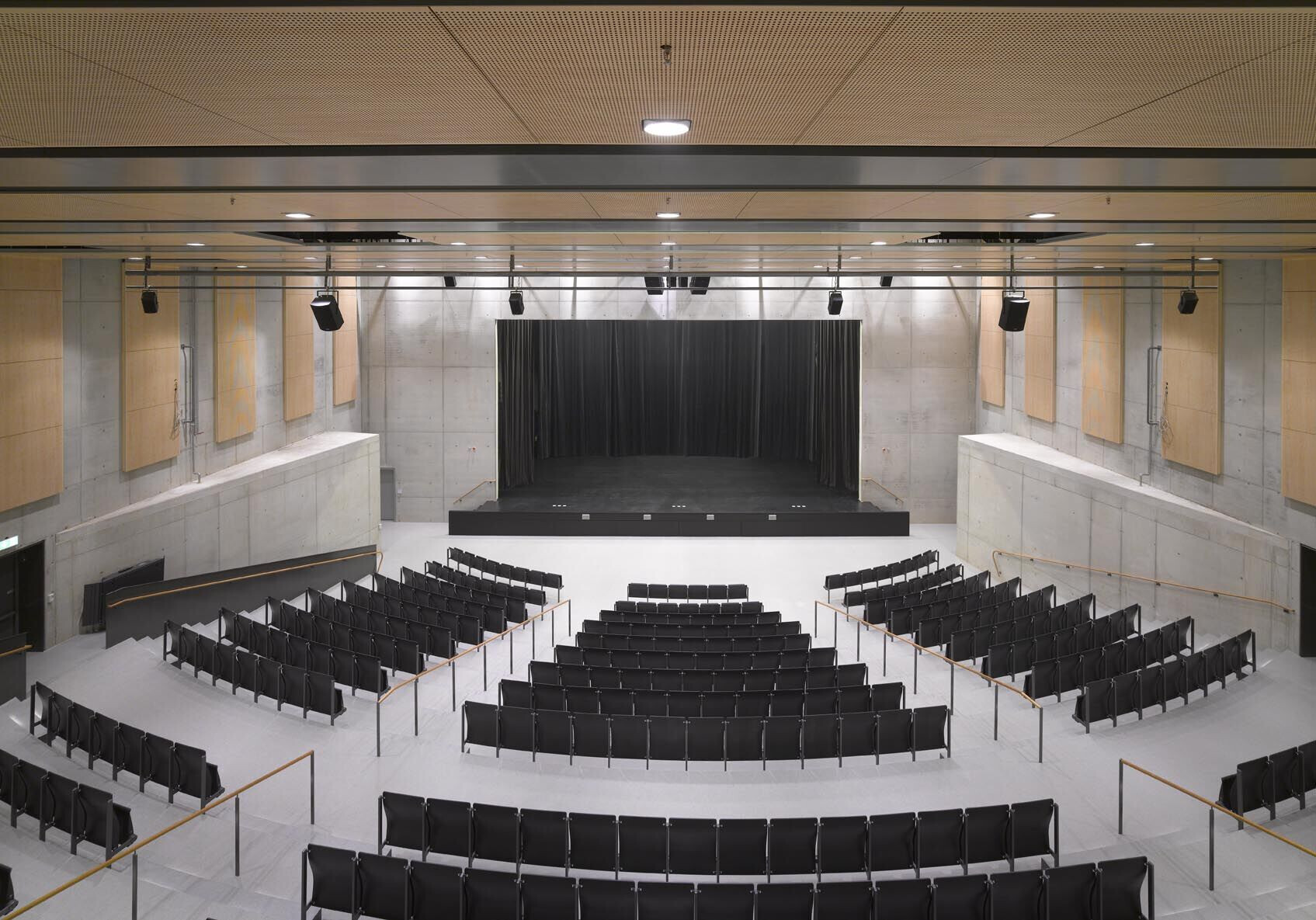 Companies involved: Aldinger Architekten Planungsgesellschaft mbH Stuttgart and Gaus & Knödler Architekten PartGmbB (since 1.9.2019: Gaus Architekten) Göppingen under the umbrella of the Team Gaus + Aldinger Generalplaner und Architekten GmbH Stuttgart; Competition phase: Hayden Connell Architects New York, USA