Reforming the gallery space comprising entrance, bar area, toilets, a restaurant and the terrace dining. The reform aims unify spaces both structurally and aesthetically. Significantly increase natural light in the room, enhancing the bar area . Straight lines of neutral tones in the predominantly white ( Andalusian color and sailor ) contrasting with the warmth provided by the wood.
Ultimately it aims to achieve a recognizable locally, as it is now in its cuisine, easily persist in the eye of that visit and become part of the gastronomic experience that is to visit the Restaurante El Campero.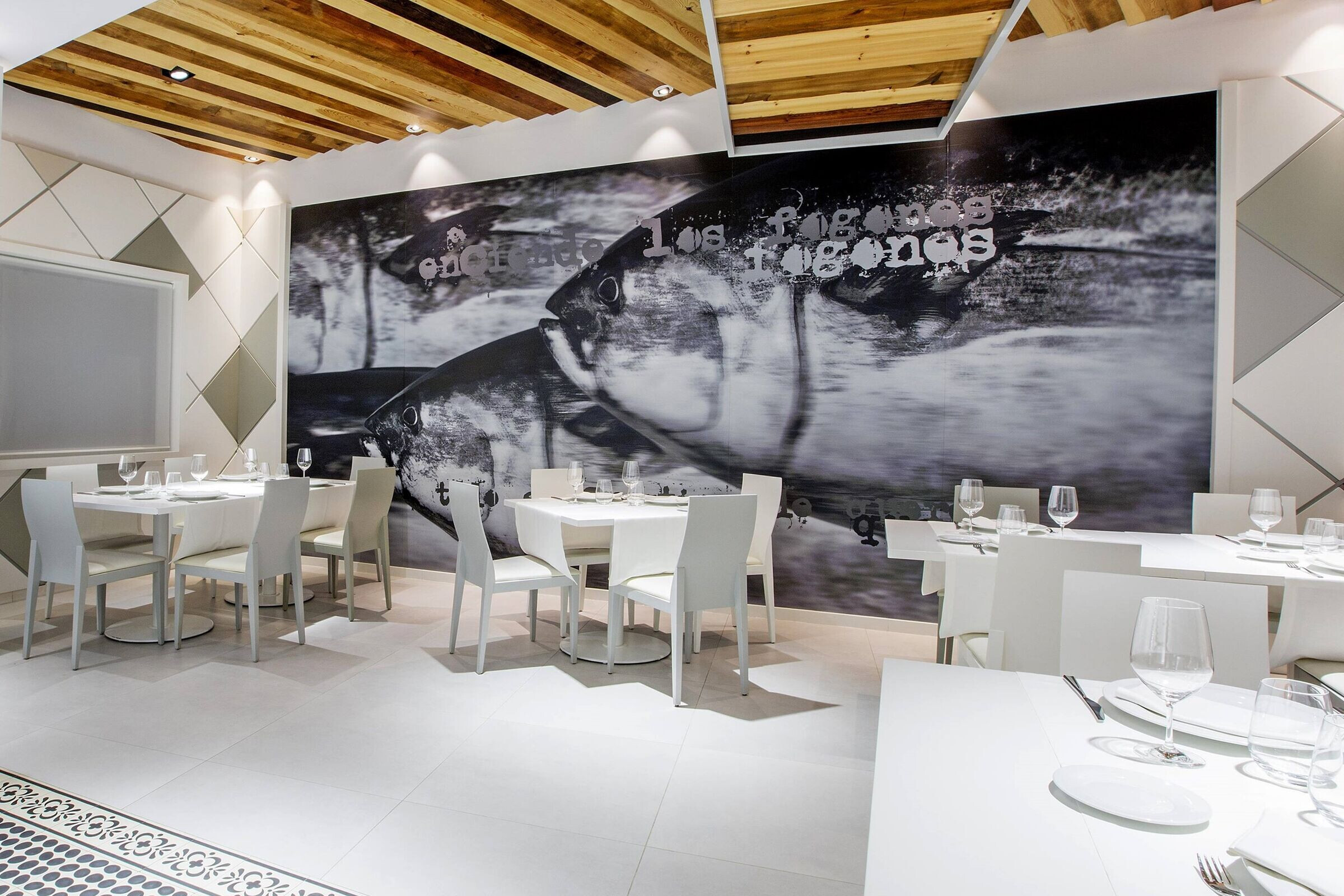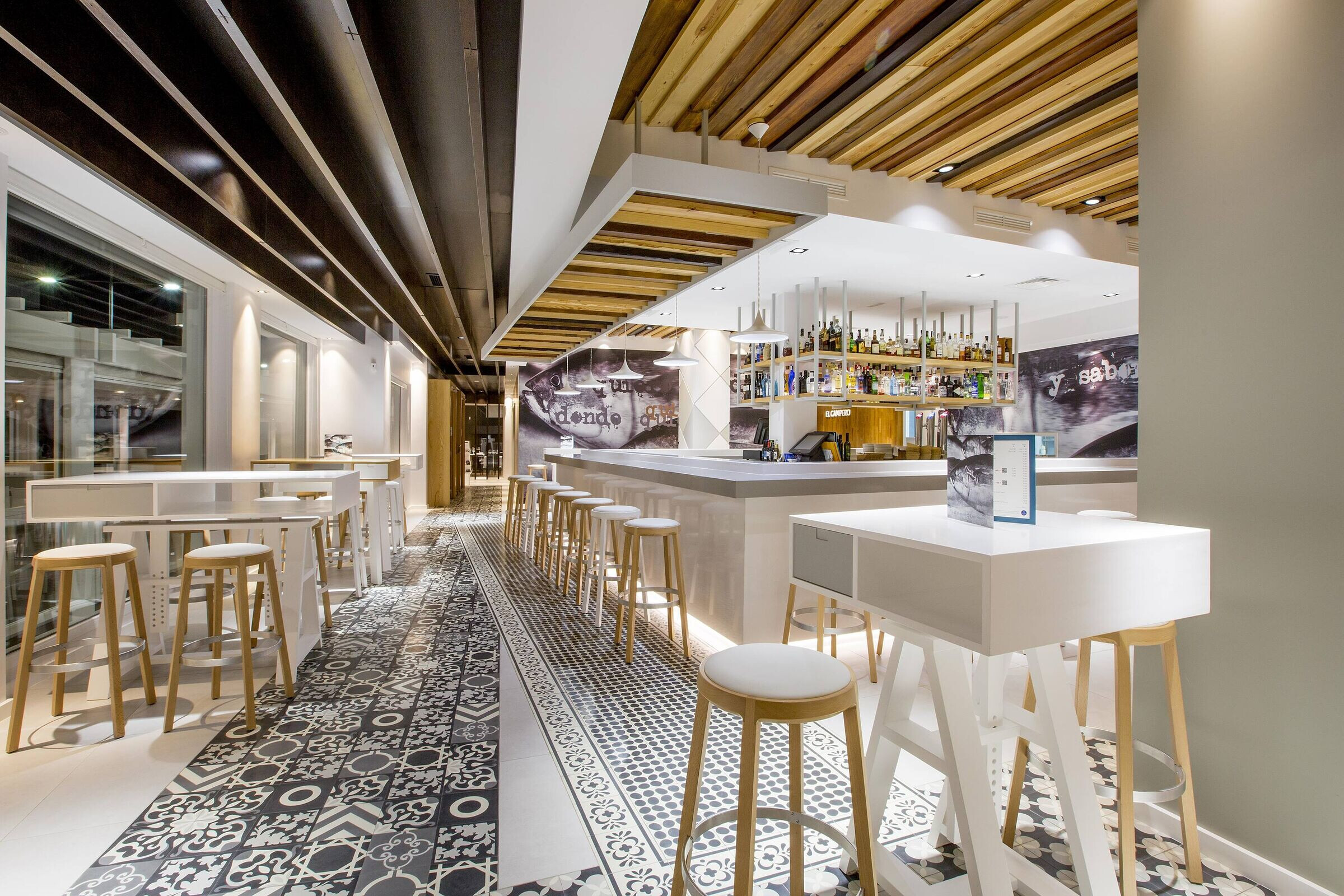 General description of the project
The new version of El Campero is a more bright, stylish and fun space located in the center of Barbate, the almadraba tuna capital.
From the beginning, the idea of ​​creating a space in which the U-shaped bar that became the backbone of the space and tuna rationale of this restaurant, the leitmotif of the project, introduced an interesting challenge in the Local design. It is very important the proportion composition and balance between its three main elements: wood, ceramics and high-resolution printing.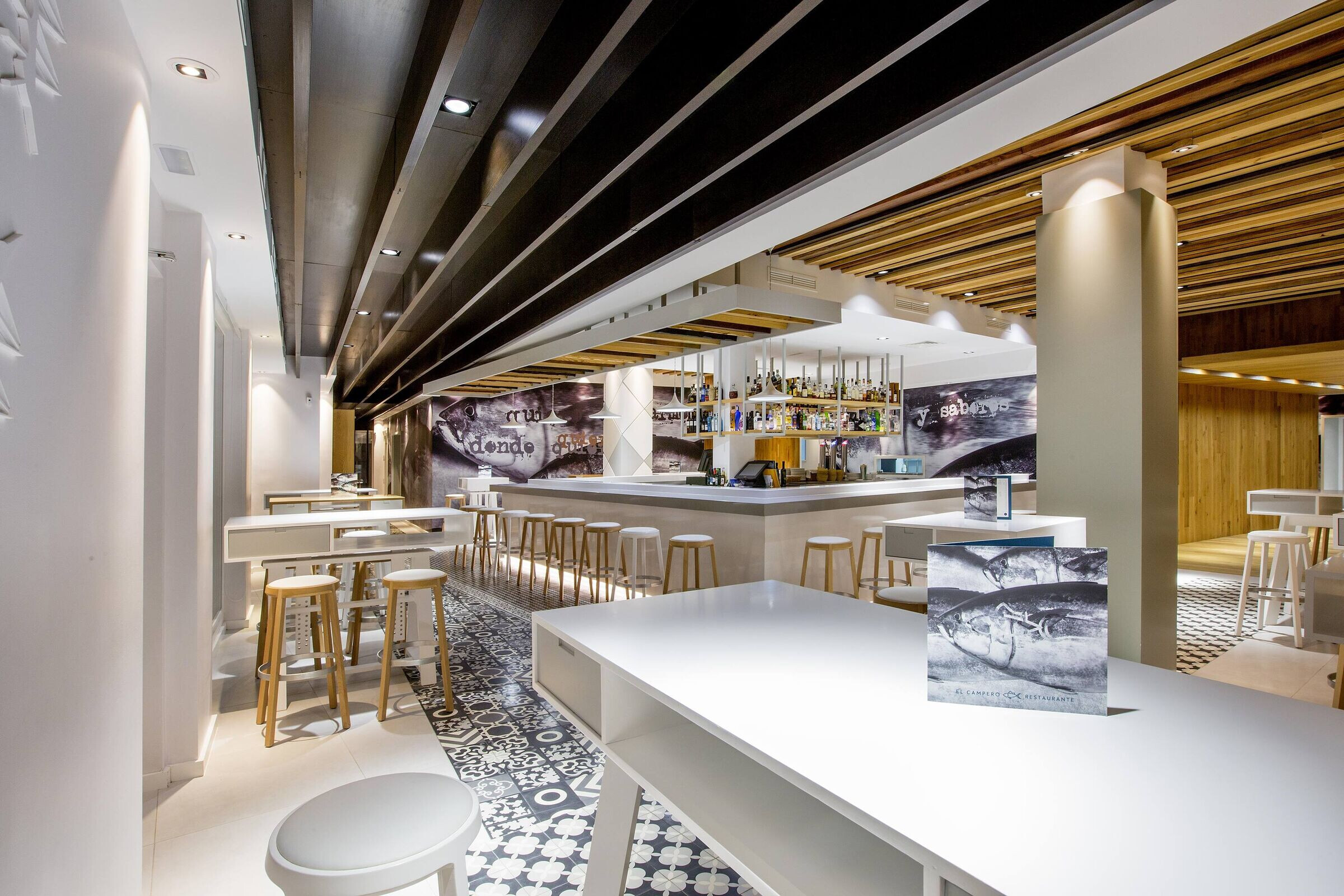 The bar, suspended ceiling structures, roof lining, floor tiles, front floor mat, wooden corridor, that form the project, change their orientation ,like changing the ocean currents and the cadiz wind. Based on these principles the local design articulates, seeking to create an artificial landscape in constant motion.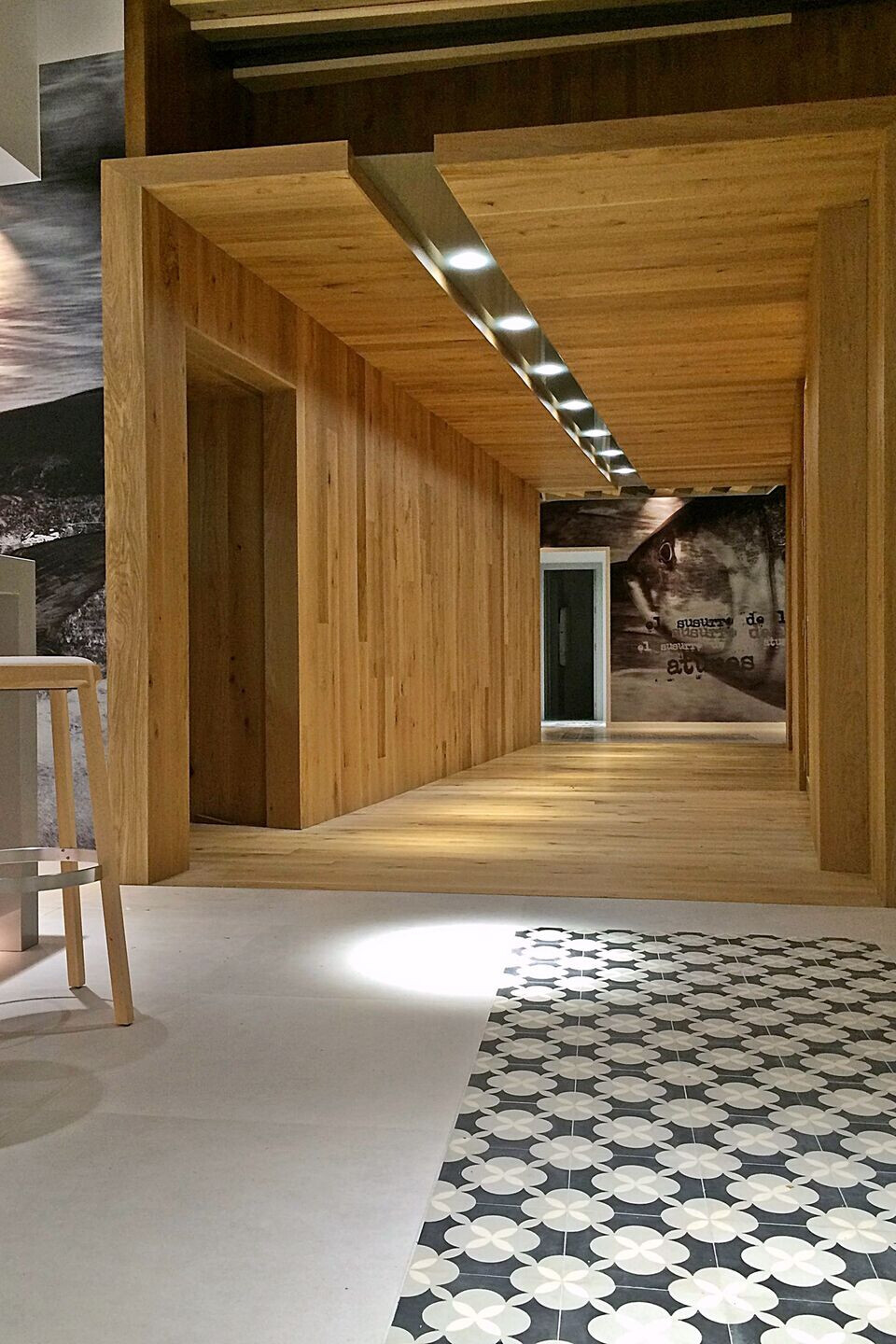 Material Used :
1. Counter: U-shaped , turned 7 of the perpendicular wall .
Brick wall Silestone coated in two colors (white - Zeus, gray _ Kensho).
Forming two levels, one for food and another service
2. Ceilings: The roof on several levels. In plasterboard, oak wood, pine wood and steel..
The hanging wooden structures, anchored to the ceiling by steel profiles
3. Walls: MDF squares 60 x 60 cm painted in 5 colors. The support structure using profiles painted wood.
Collage on a rigid support in cast vinyl.
Slatted wooden walls on board.
4. Floor: Floor porcelain stoneware 70 x 70 cm in light gray.
Carpets and pachwork hidrahulic tile, from the Contemporary Cement Tiles
Bisazza collection 20 x 20 cm in several colors (gray scale)