The most important wish of our customers was to make the apartment an art object with a large living room with a fireplace, an open kitchen with a small bar area and a large dining table for receiving guests.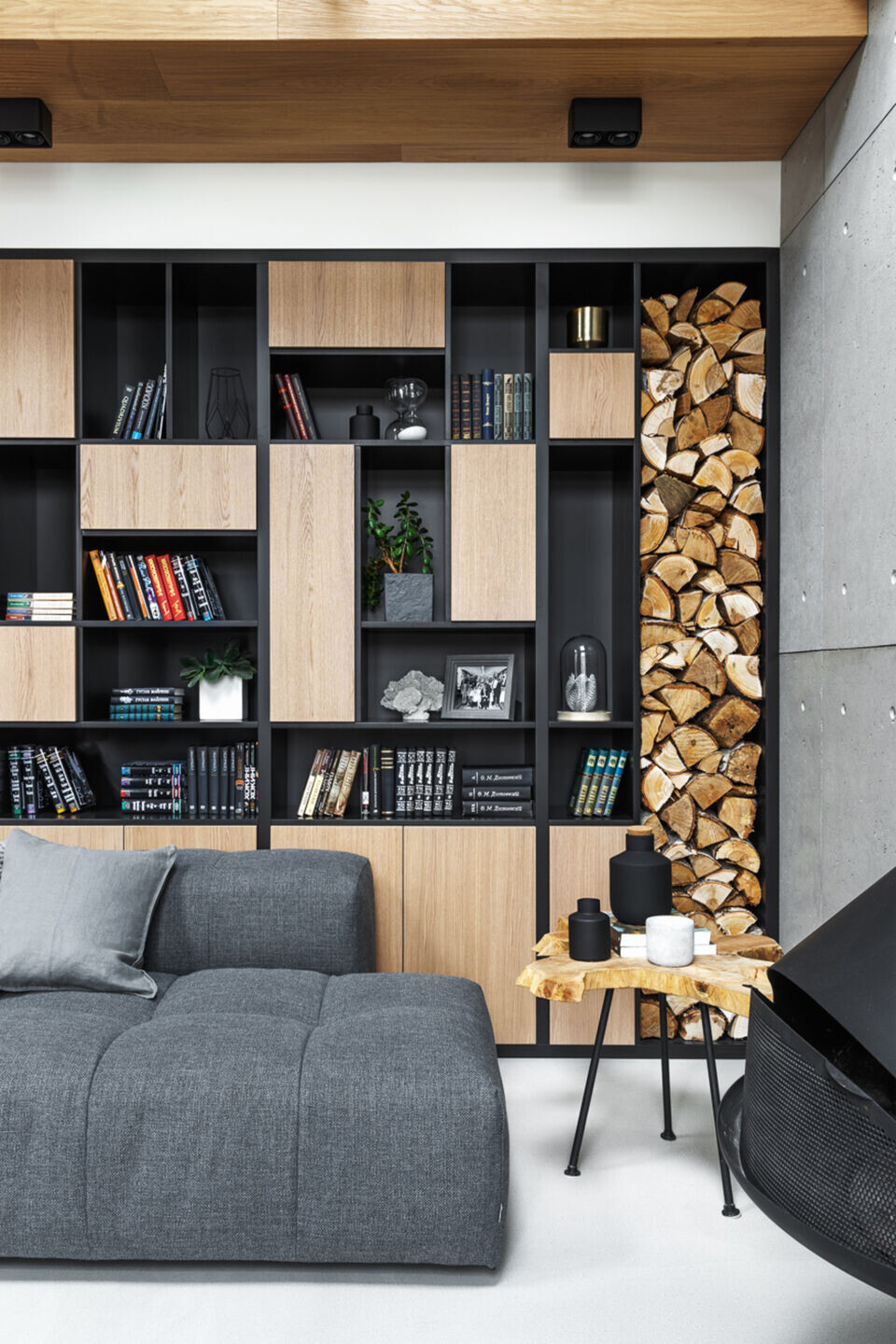 In this project, the architects added 3 windows above the living room, and it was the right decision, the room became much lighter. We also increased the area of the second floor: we increased the overlap on the right side of the entrance, thus creating a place for a winter garden and increased the area of the bedroom.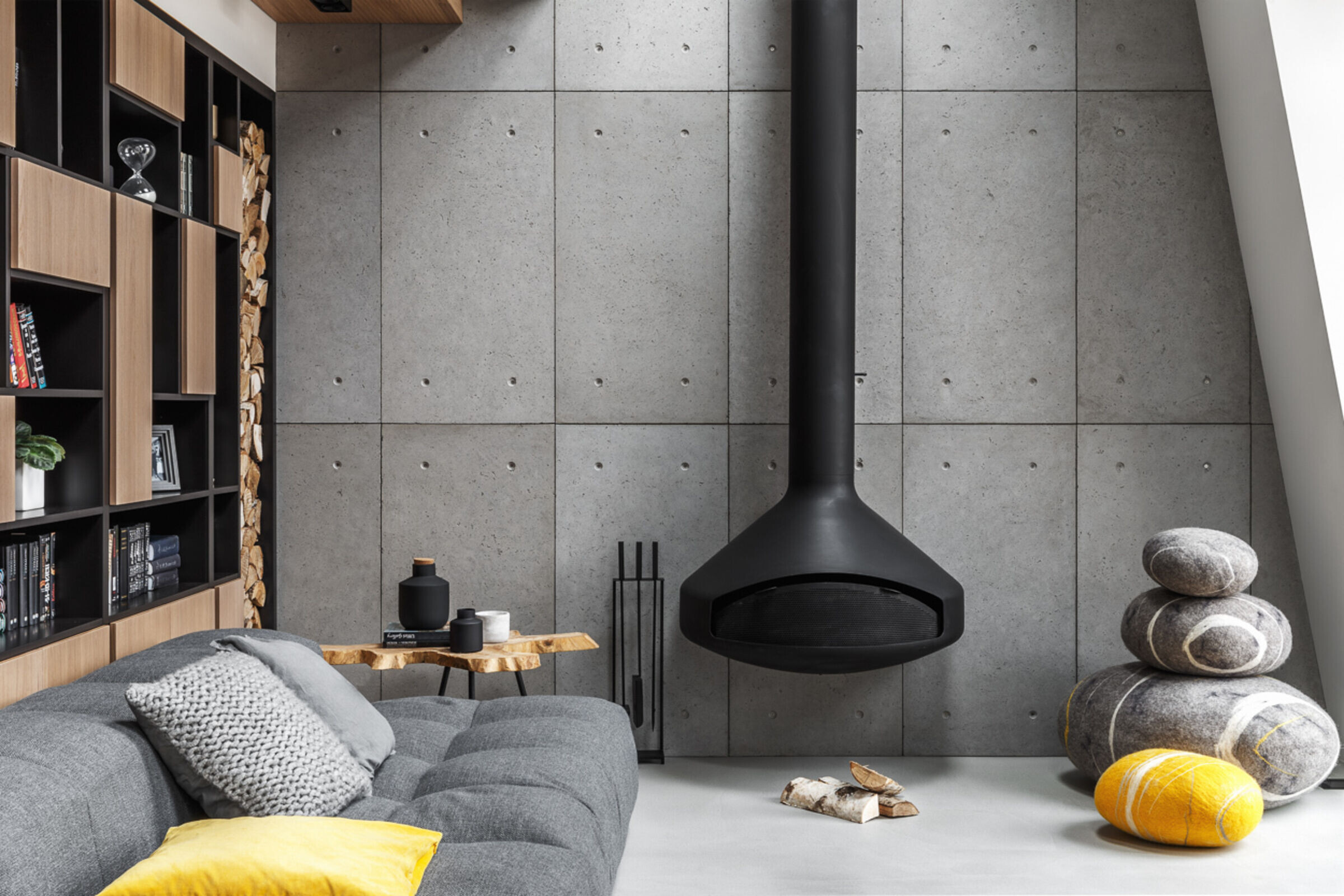 On the first floor we have placed a living room with a kitchen and a dining room, a bathroom, and a small room that is now used as a winter garden. On the second floor we made a small bedroom with a skylight, a bathroom and a wardrobe. In this apartment we tried to use all the space. Wherever possible, we have organized storage spaces: under the stairs, a desk and roof slopes.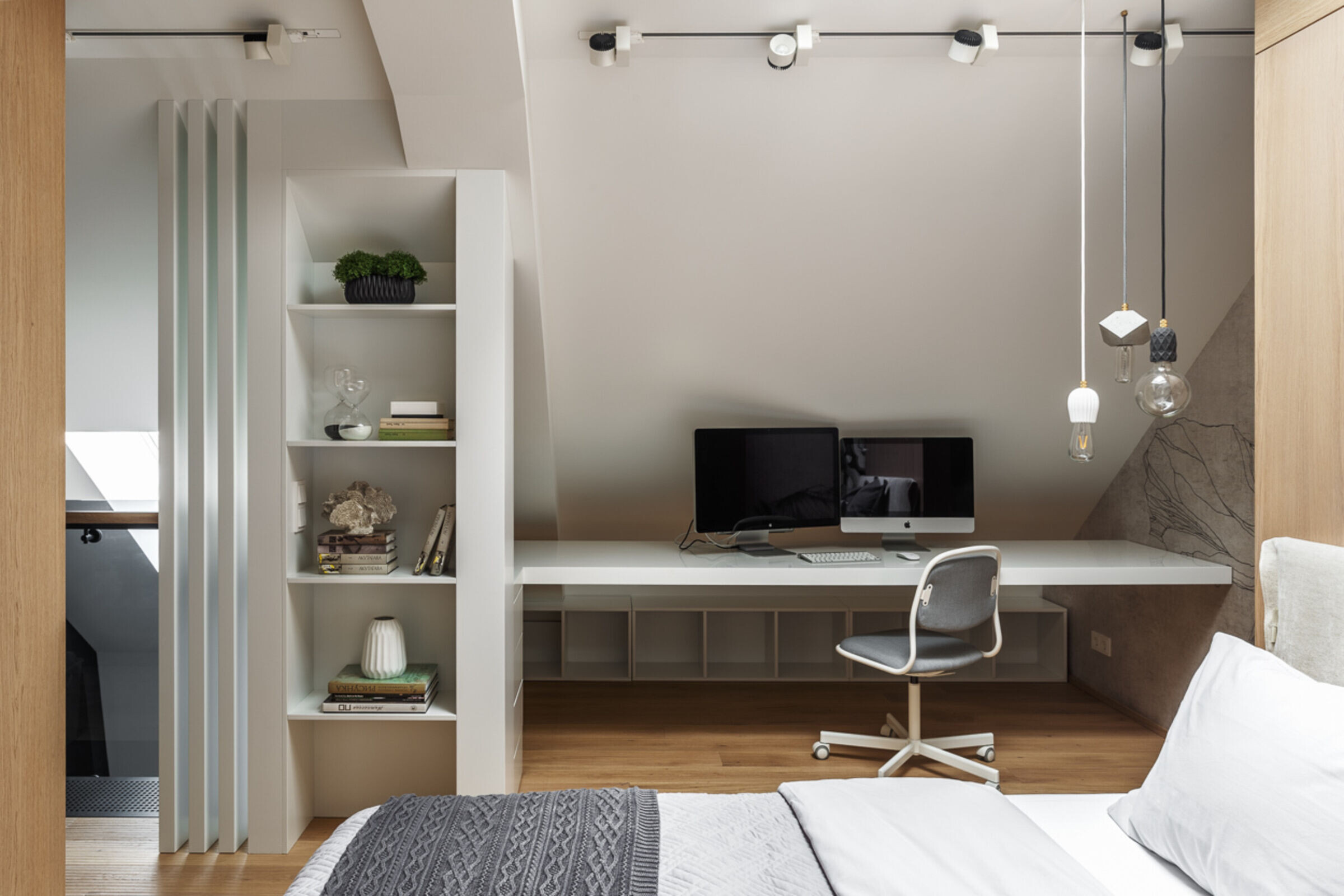 The main feature of this interior is the combination of materials. In our opinion, it is very important not to use several wood finishes in the interior. It helps the interior to become unified and harmonious. We selected all the wooden finishes to match the color of the parquet, and some of them are made to order.
Our customers wanted to get a very modern and cozy space. In our opinion, we managed to maintain this balance.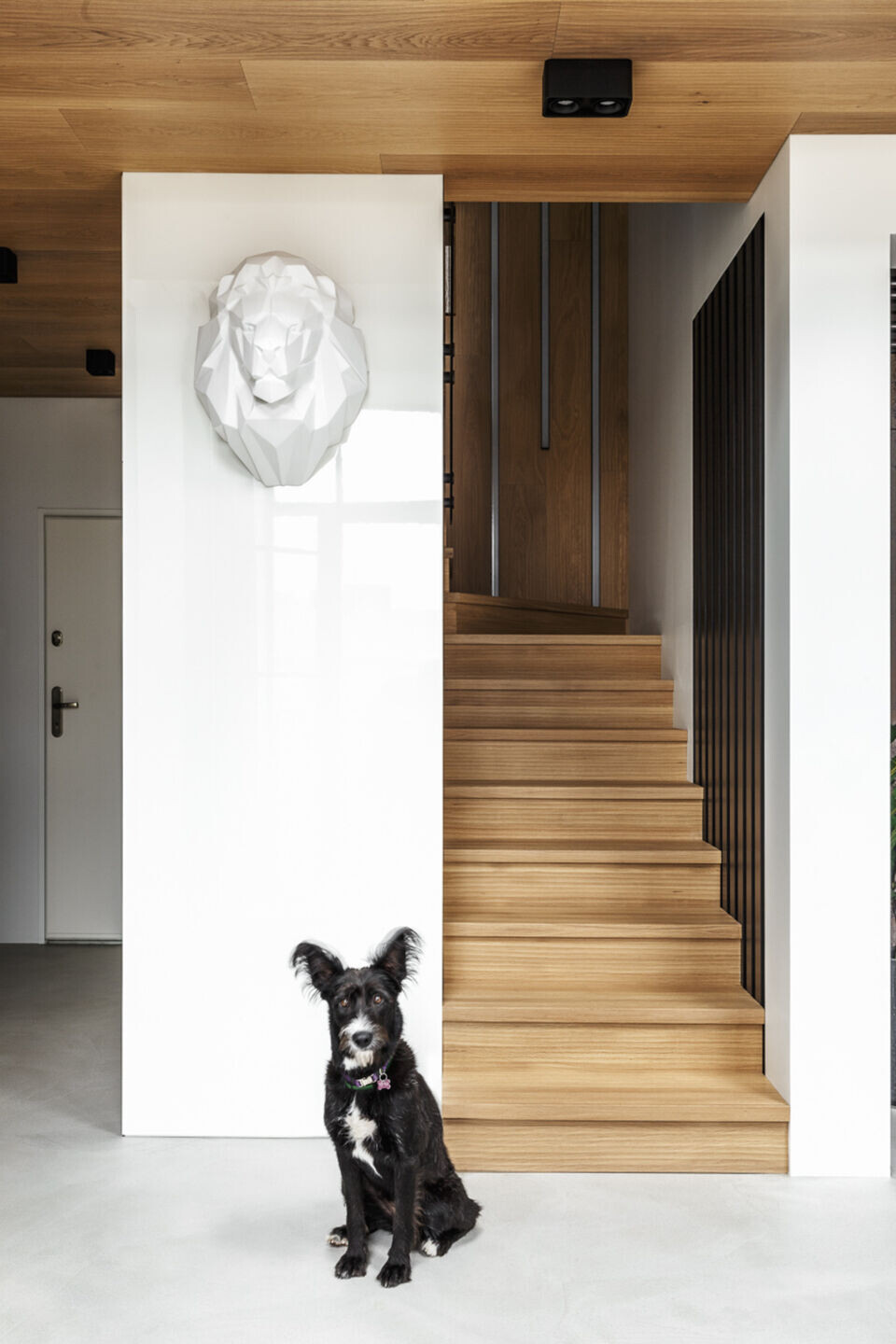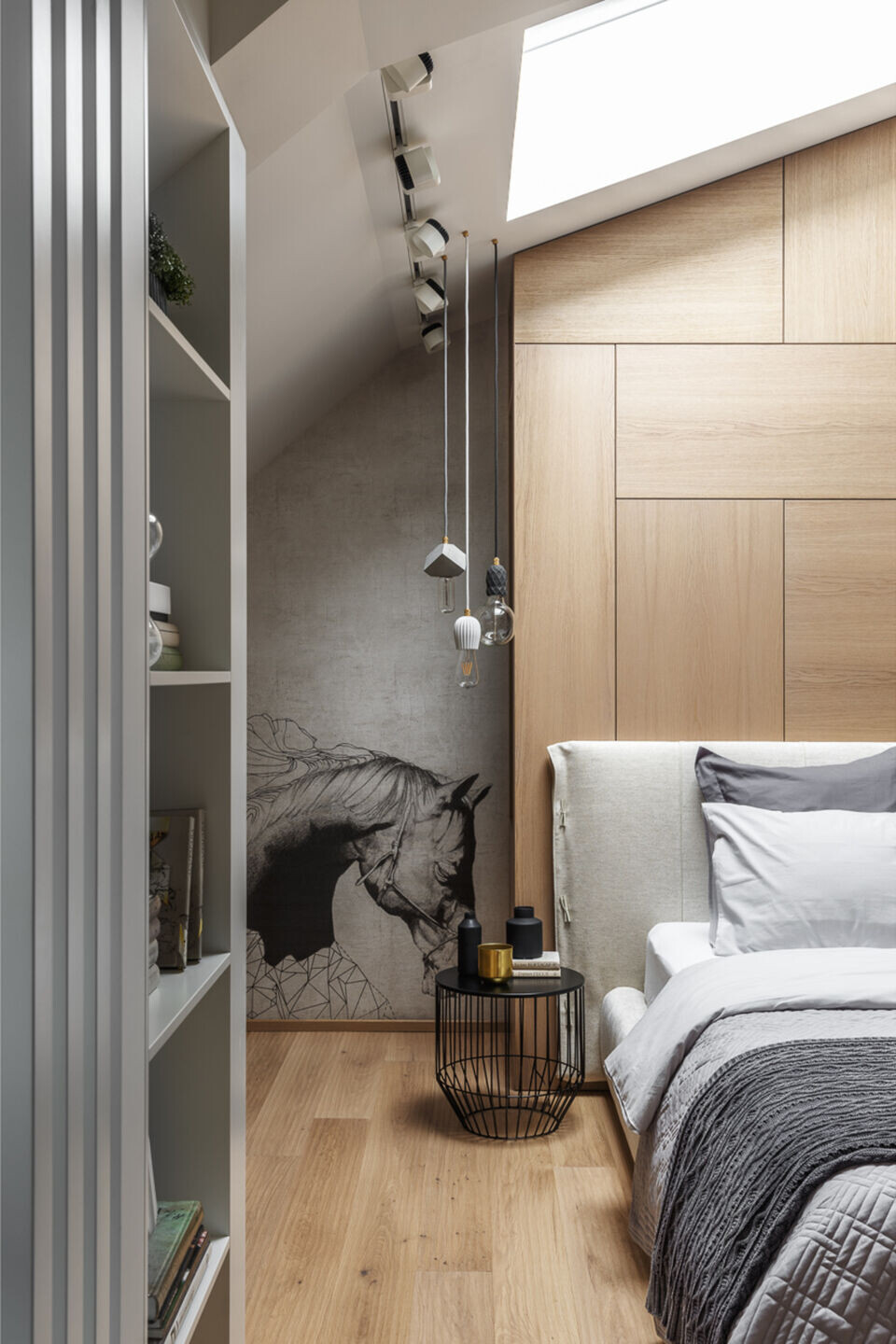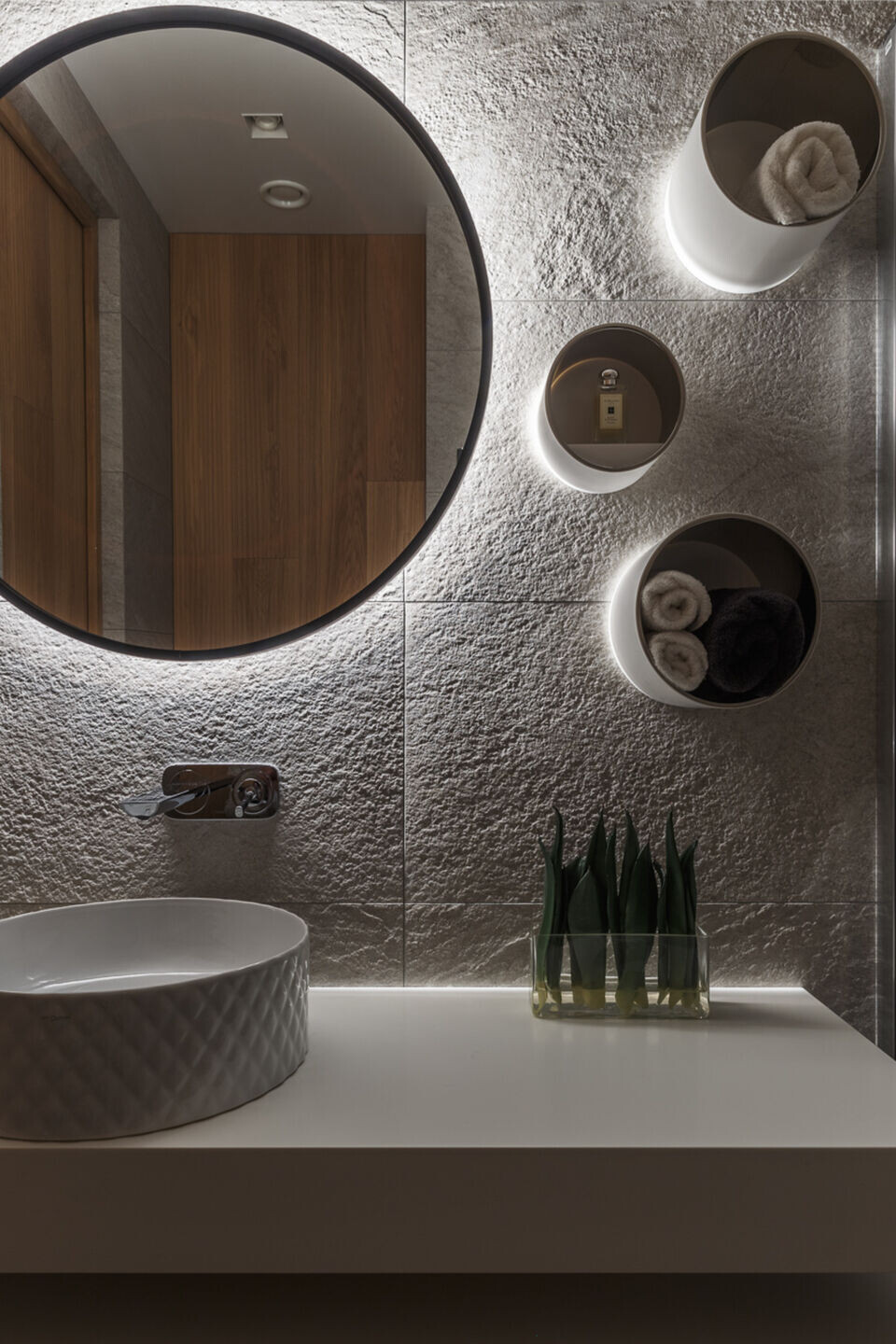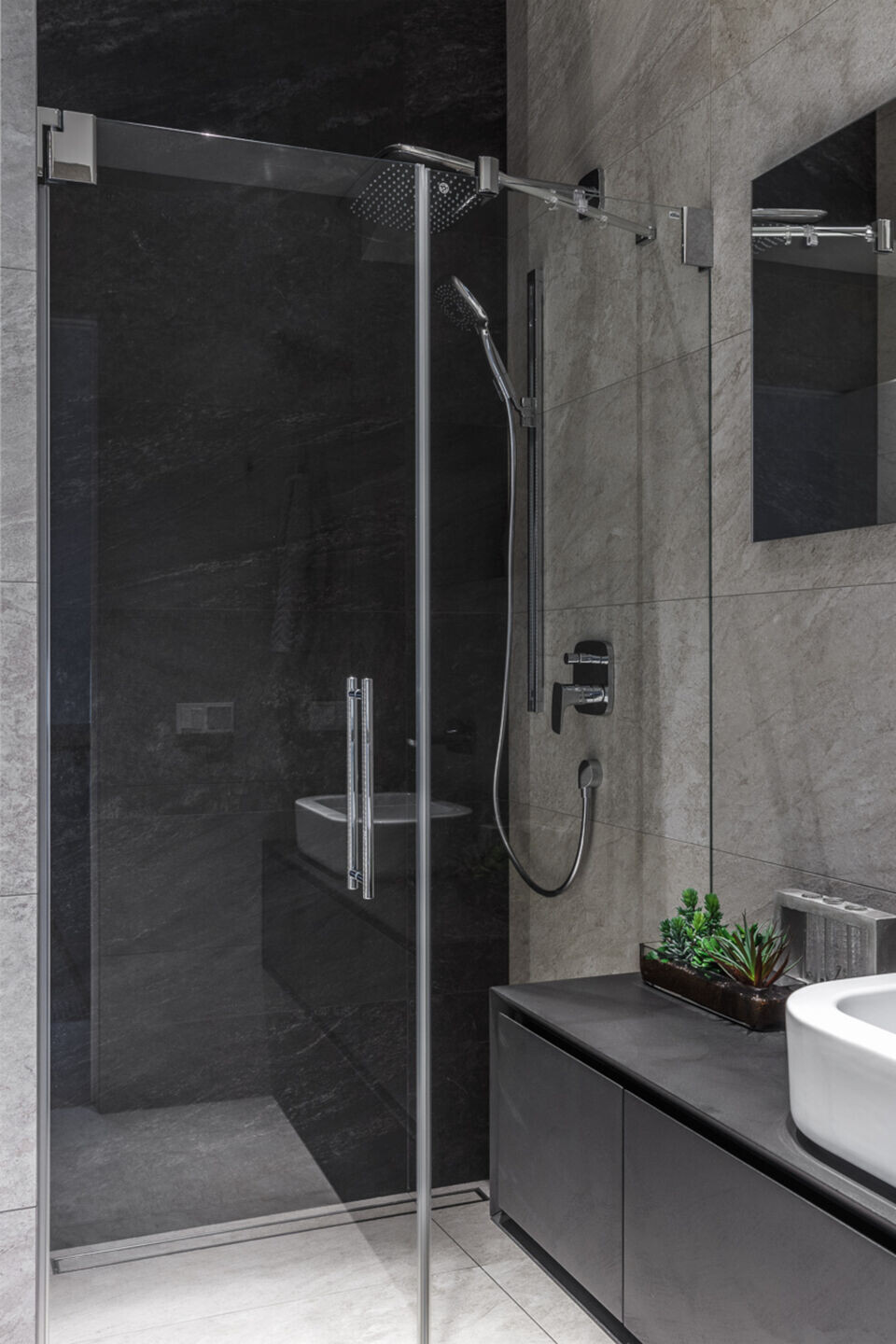 Material Used:
1. Dining table and chairs, barstools, bed – Bonaldo
2. Fireplace – Focus
3. Kitchen –Giulia Novars
4. Appliances in the kitchen – Miele
5. Sofa – Saba
6. Carpet – Crate&Barrel
7. Hanging lamps – Latitude
8. Lamps above the table – Restoration Hardware
9. Parquet – Archipol
10. Shower set – hansgrohePuraVida
11. Bathroom sink overhead – ArtCeramRombo
12. Shower partition – Kermi