We want to bring an extraordinary lab-like experience for the guests at Dumpling Lab. The concept behind the restaurant is to re-create the Chinese dumpling by introducing non-tradition new stuffing while engaging the guests to test out new 'recipe' like in a lab. So our design for the space focuses on the word "lab" in the name, by utilizing a combination of materials that are not very often been used at a restaurant environment such as stainless steel, polycarbonate board and terrazzo look flooring that forms a futuristic 'lab' like interior.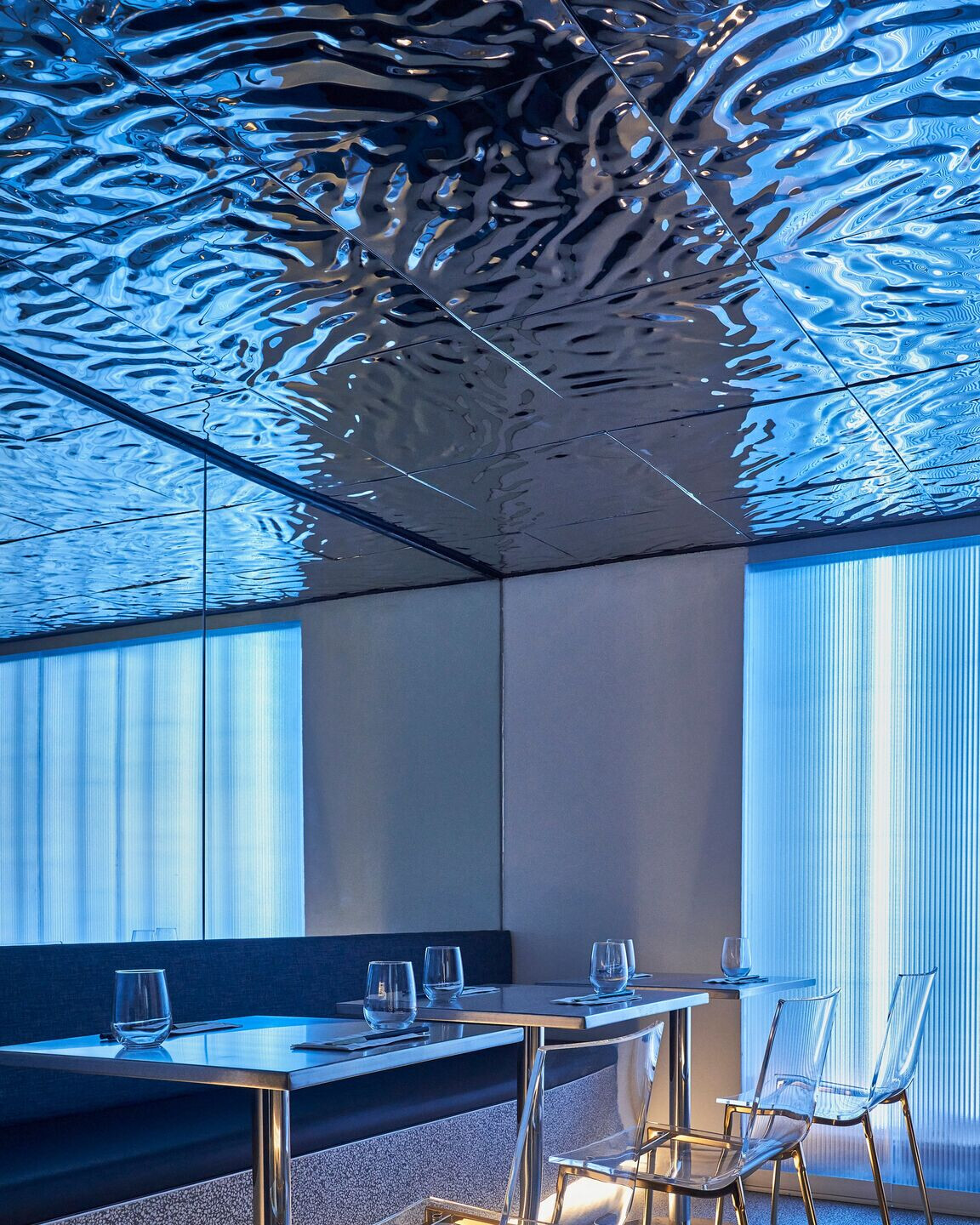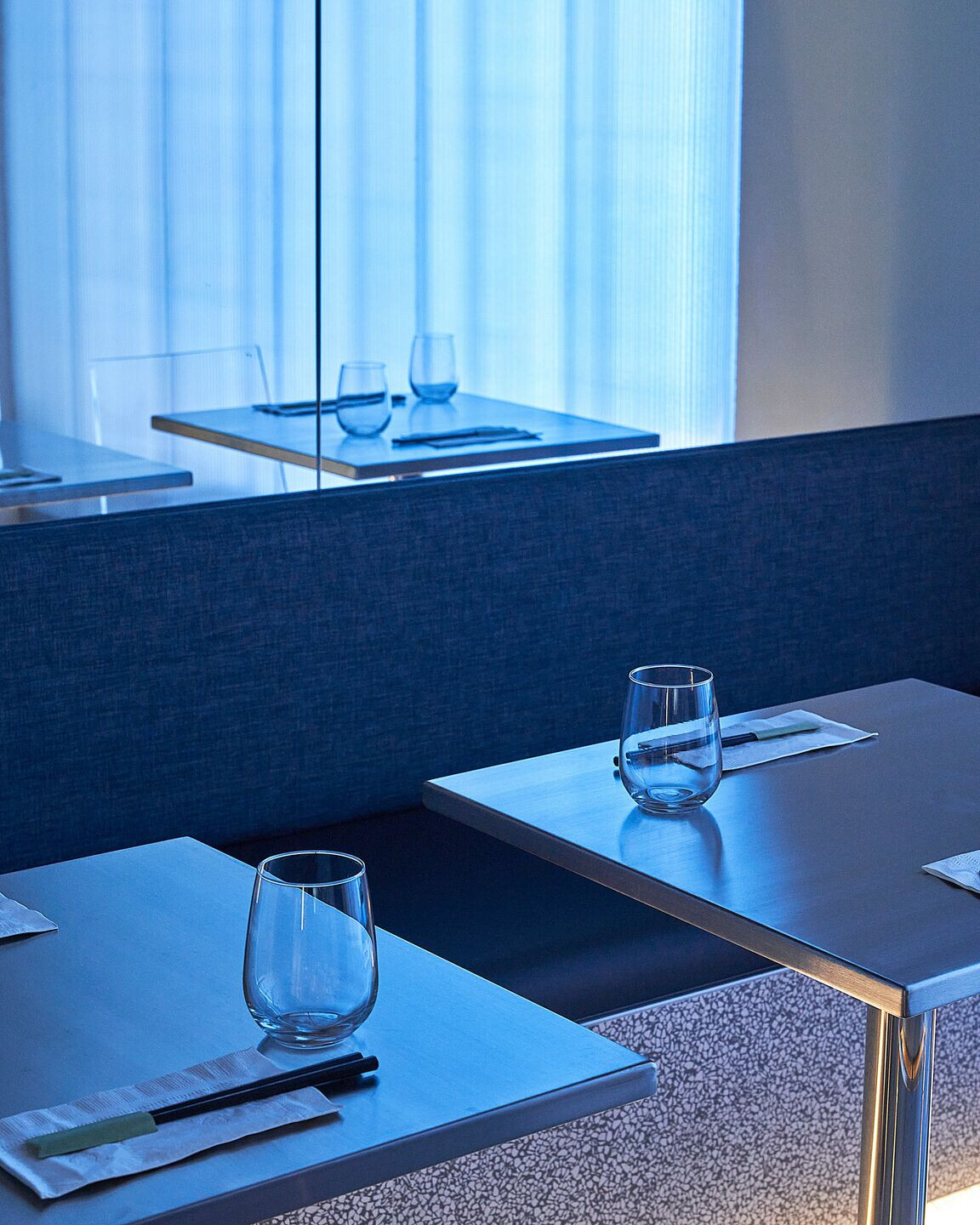 Guests can sniff the sense of 'Lab' immediately when entering from the typical NYC street to the bar that welcomes people with terrazzo look tiles and highlighted by the stainless metal wrapped bar featuring the back-lit polycarbonate back ground.
Wandering through the space and following the terrazzo tile steps alongside the green wall to downstairs, guests will be greeted by an unexpected experience from the space. By playing with the color of lights behind the polycarbonate boards and bouncing around with rippled mirror panels on the ceiling. The overall space adds an illusional but playful atmosphere into the 'Lab'.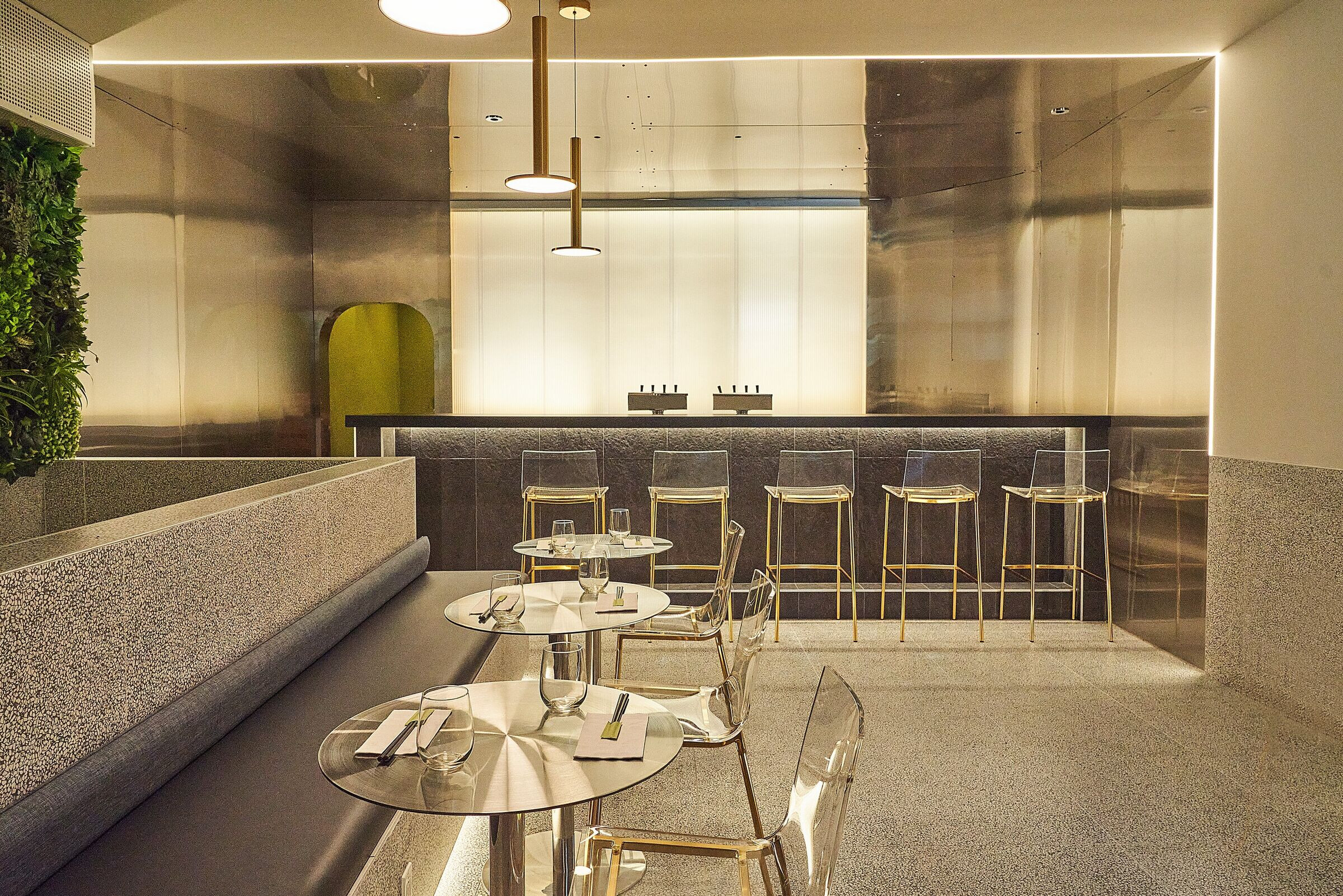 Lighting is the key when designing this particular environment because it's unique 'Lab' concept but we are still creating a bar and restaurant that feels inviting, relax and moody. So, we very carefully added different layers of lighting throughout the space with no traditional direct lighting. Most of the light sources are recessed in the walls, hidden behind the polycarbonate boards and concealed under the stair nosing and railing to highlight the architectural elements.