The aesthetics of the film industry, a small area and a pre-party format have become the main shaping elements of the new bar in the center of Moscow.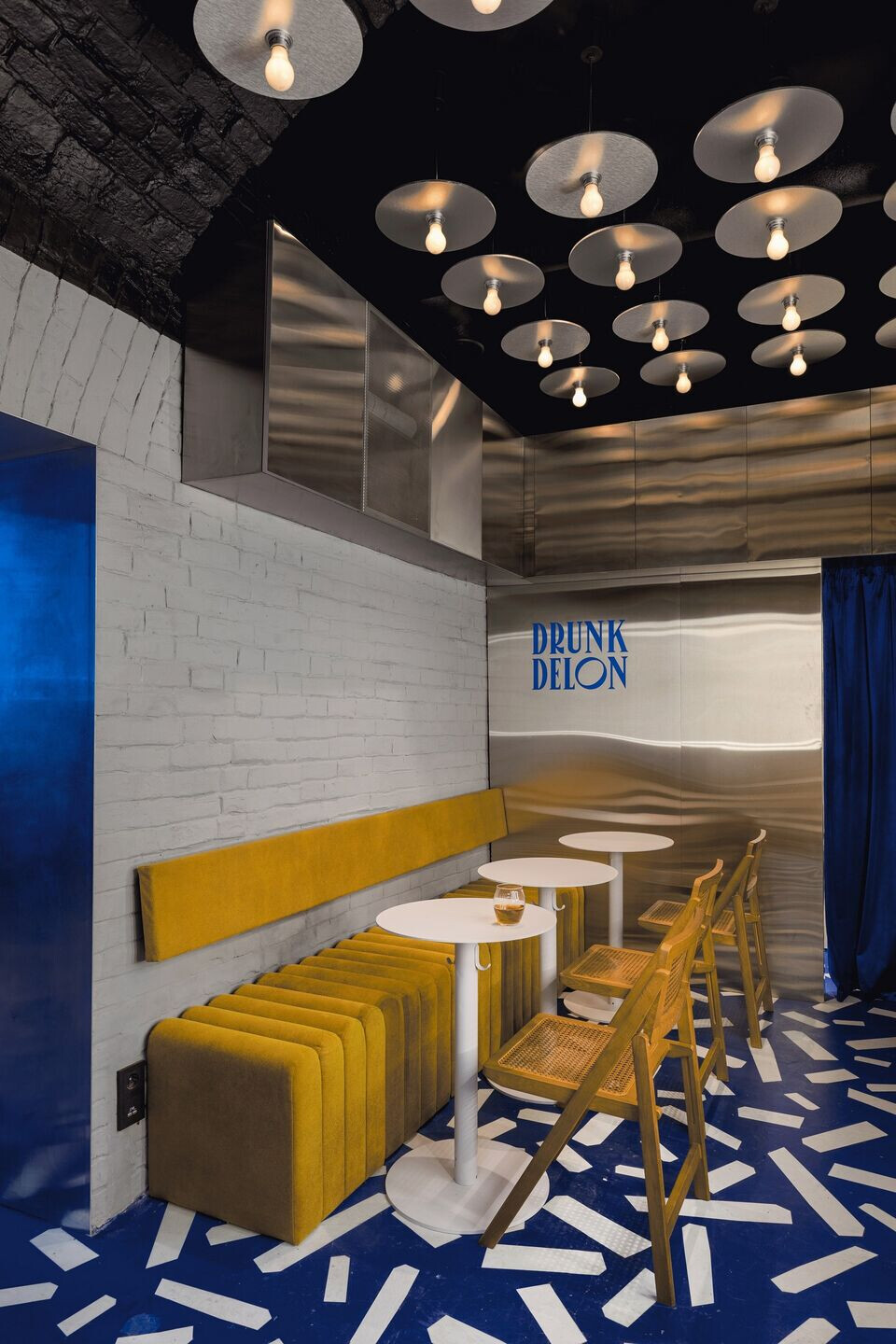 As part of the "walk in-have fun-walk out" concept, we adapted the interior for two different scenarios - an everyday format with a comfortable low seating position, and a Friday party with space for dancing and fun loud chatting in the crowd. The sofa can be easily disassembled into separate poufs, folding chairs can be hung on the wall, and low tables can be turned into bar tables with one movement of the hand. The last, but not least, element of the entire structure is the back of the sofa, which in a matter of seconds turns into a comfortable standing bench, like in public transport.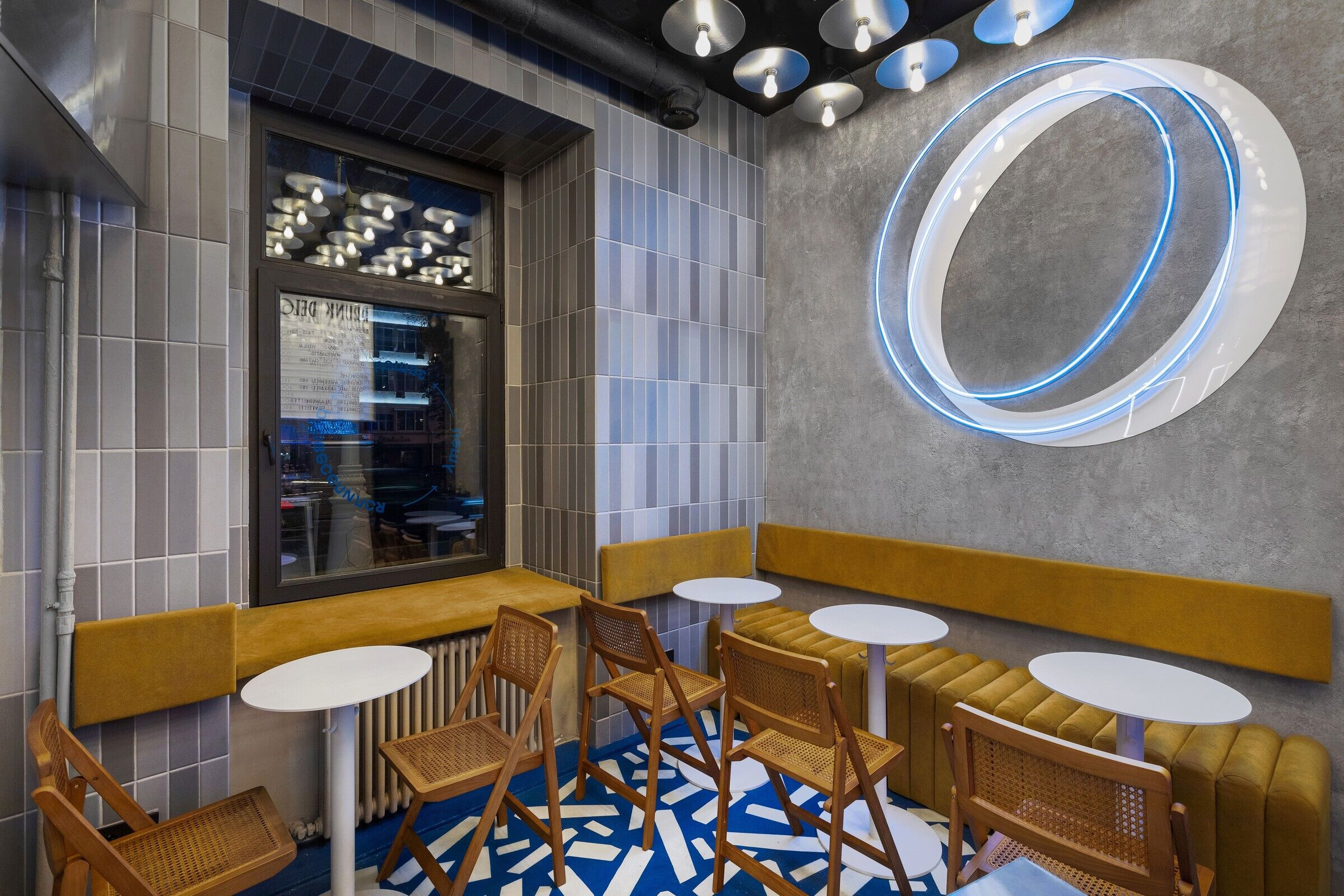 The second common problem for small bars - the lack of storage space - we solved with the metal wall cabinets, which dissolve in daylight due to reflections, and at night shine in all shades of blue and yellow, reflecting neon and ceiling lights.
We borrowed purely functional elements from the cinema industry - large round lamps migrated from the dressing room mirror to the ceiling of the bar, and the illuminated rack with alcohol turned into a lightbox poster on which a cocktail menu is announced instead of films. Many other details were inspired by the branding of the bar - bright blue became the main color for the floor and other accent elements, the doorhandle is custom-made in the shape of the letter "o" from the logo, and the same double-neon logo adorns the large concrete wall in the main hall.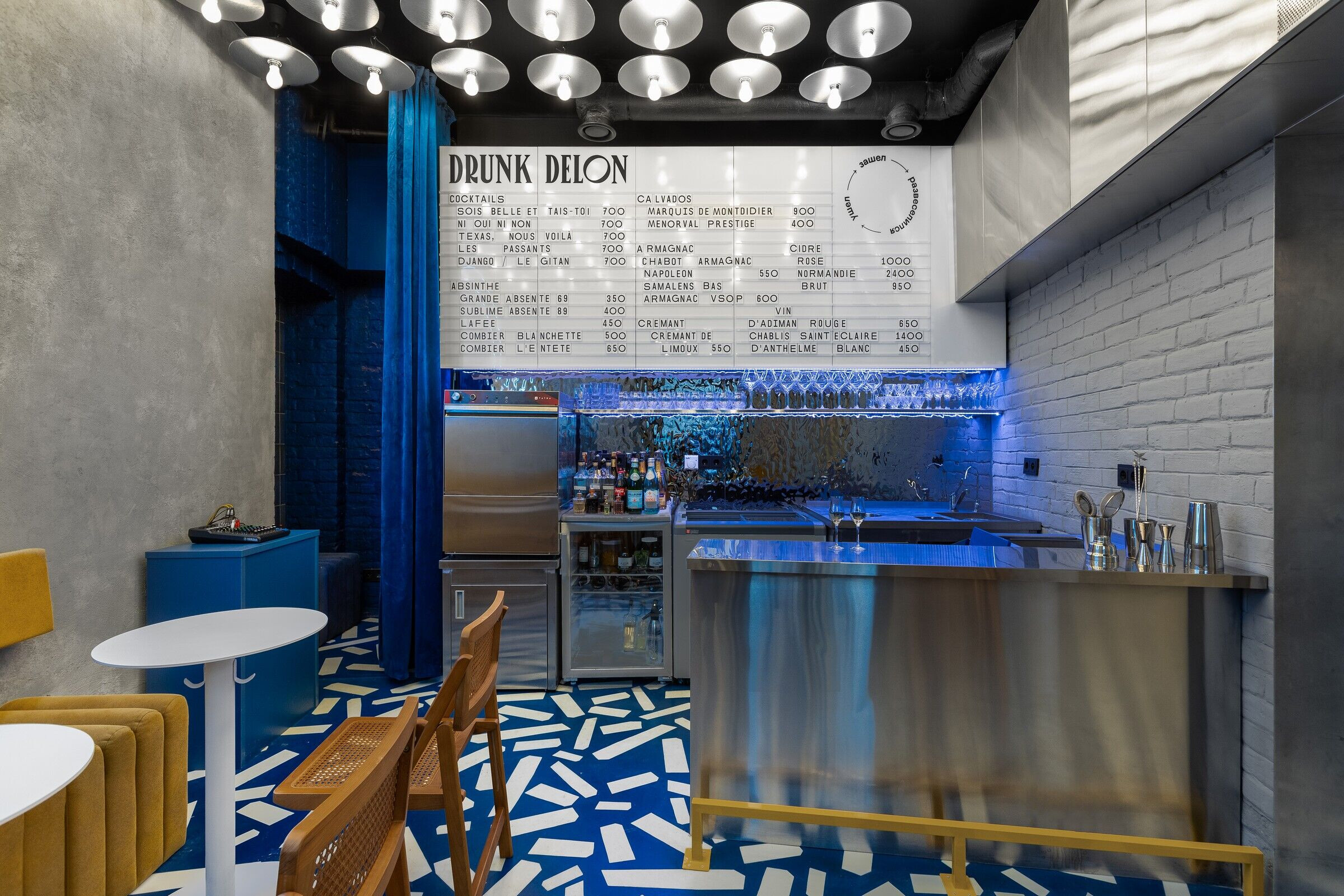 ​​​​​​​Contrasting finishing materials, neon, projectors and brushed metal create optical distortion, or the effect of "light drunkenness". So that by dropping by a bar, but even not having time to place an order, you can already slightly shake up your usual perception.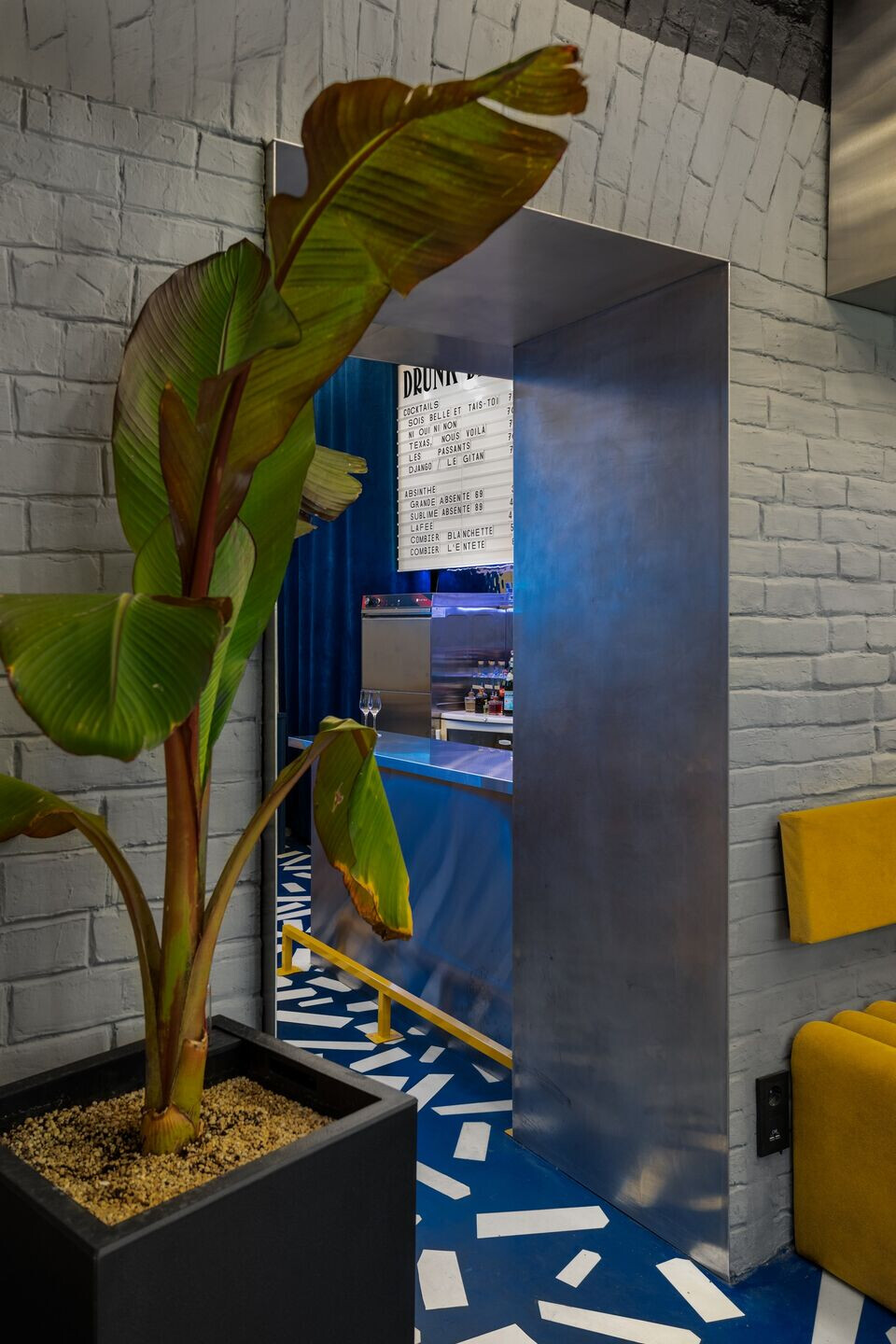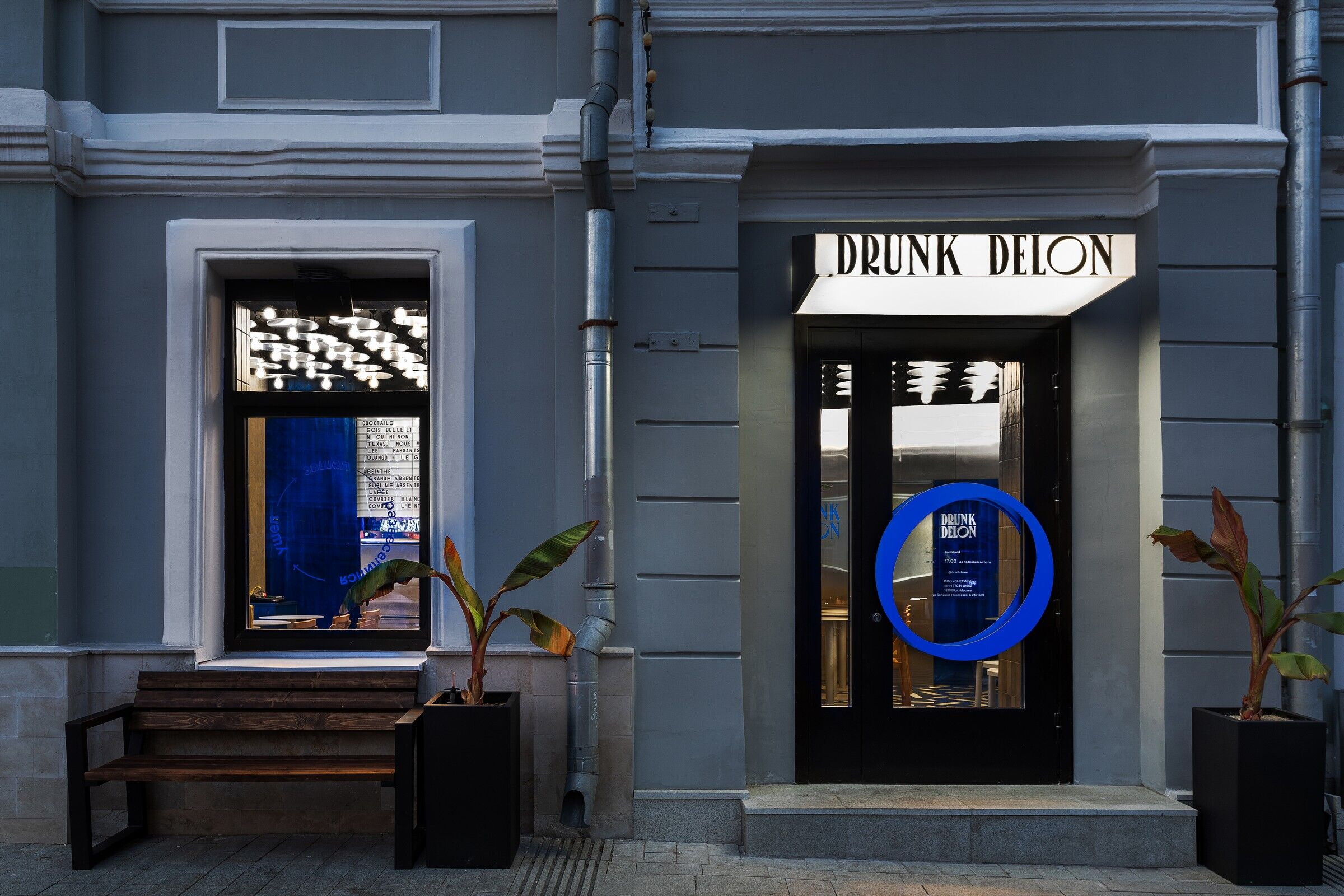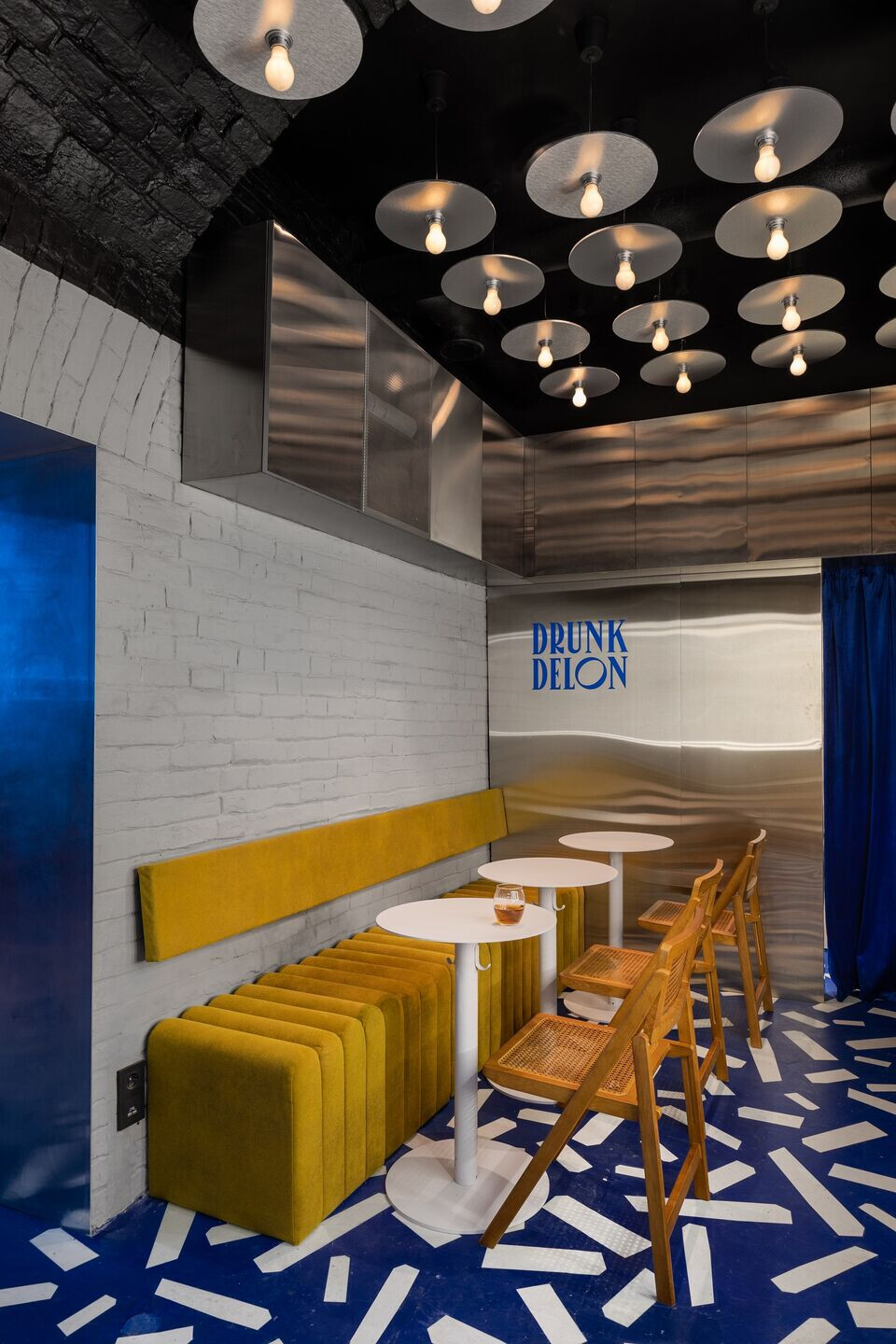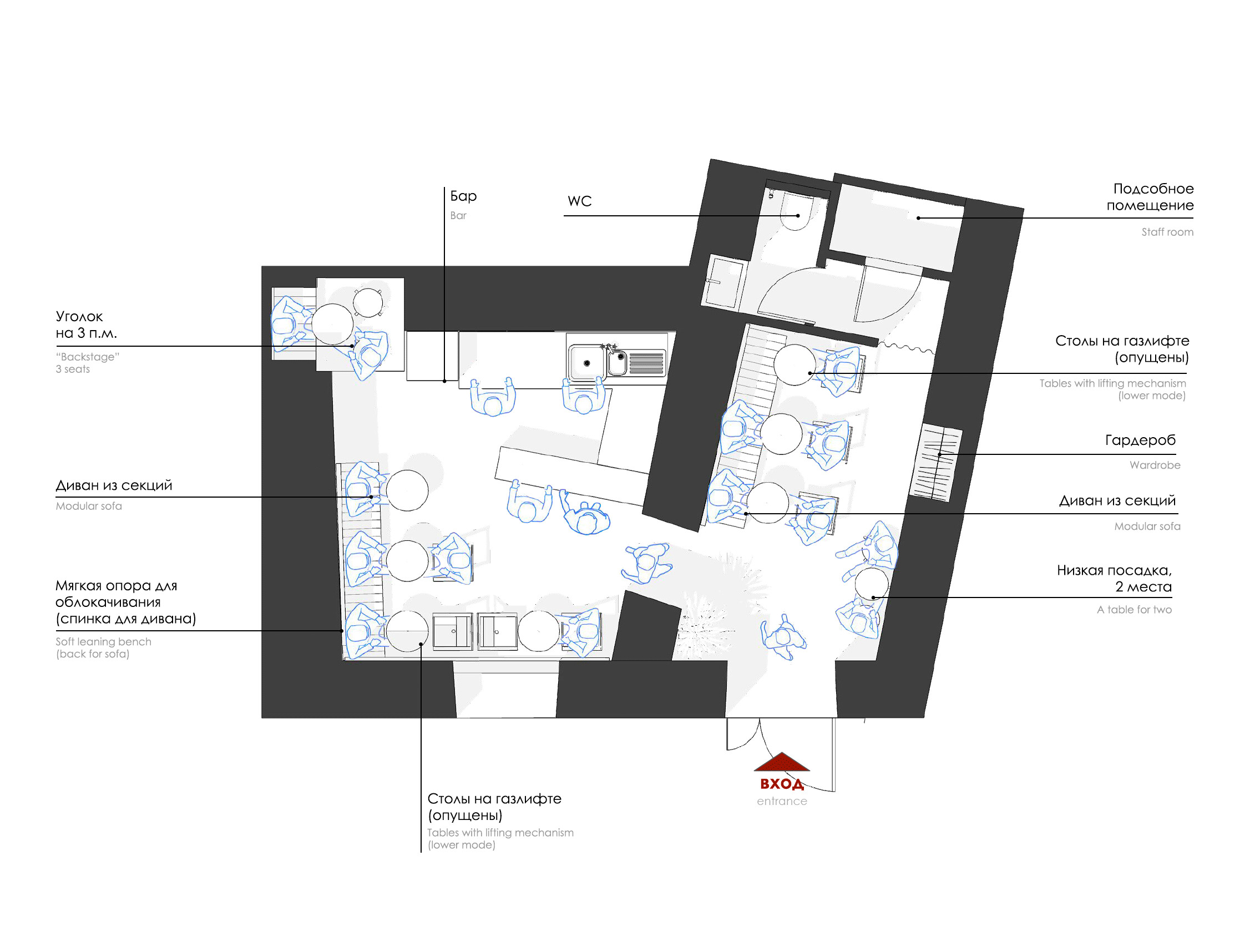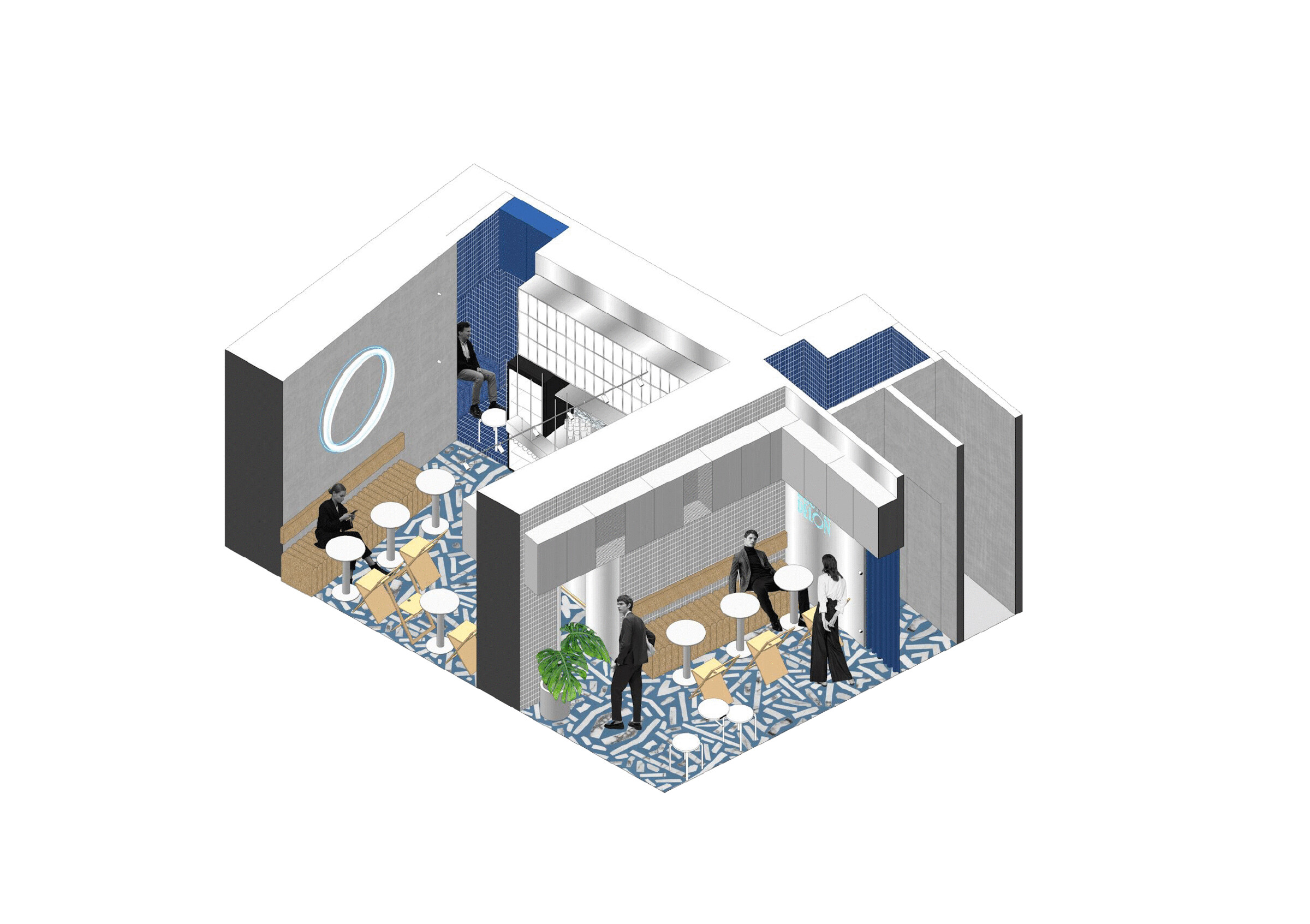 Material Used :
1. Interior furniture: Zara Home - Rotang Folding Chair
2. Interior lighting: Depo By Depo (Neon Lighting, Custom Ceiling Lights)
3. Interior furniture: A3 Furniture
4. Equipe Cerámicas - Equipe Magma Grey (Wall Tiles)
5. Scheider Electric Atlas Design
6. Interior lighting: Nowodvorski
7. Flooring: Blue epoxy floor